The pioneers Christmas looked quite different than our Christmas of today. There wasn't glitter and strands of lights and mounds of presents under the tree, but if we look closely, we'll see some of the same things.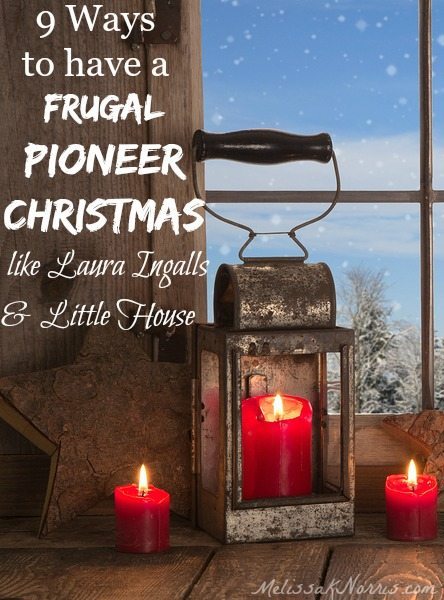 A pioneer Christmas was much more frugal, but every bit as special. Isn't that the key to this old-fashioned life, finding out that spending less doesn't mean actually having less, but really having more of what's important?
Listen to this post (just push play below) and all our episodes of the Pioneering Today Podcast while you're on the go, scrubbing the house, cooking up dinner (can I get an invite?), or mucking out stalls! I post new episodes Friday mornings. You can subscribe via RSS and receive every episode for free.


Or subscribe via Itunes
9 Ways to have a Frugal Pioneer Christmas
The pioneer's used what they had on hand to decorate. A tree was cut down and brought in, provided you lived where evergreens grew. Instead of the store bought garland and snow men of today, it was decorated with strands of popcorn and or cranberries.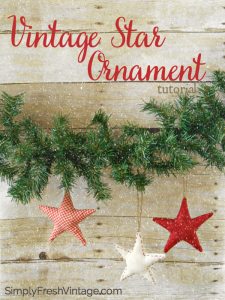 Sometimes, you'd have one or two very special store bought glass ornaments, but usually, you'd find some hand sewn ones made with bits of left over fabric, pieced together from material to remind you of your loved ones. One made from little sister's baby dress, another from grandma's apron, all there to signal memories of the person who first wore them.
You can make your own homemade vintage star ornaments with this free download pattern and tutorial!
Evergreen boughs were cut and twisted into wreaths for the door or wrapped around posts to welcome visitors. Or even tied together into a swag. (You can do this in less than 15 minutes, here's how)
Don't have evergreen trees? You can use simple sticks and jute twine to make this rustic star ornament like my southern friend, Stacy, from Stacy Makes Cents shared on her Facebook page this week. Easy, essentially free, and festive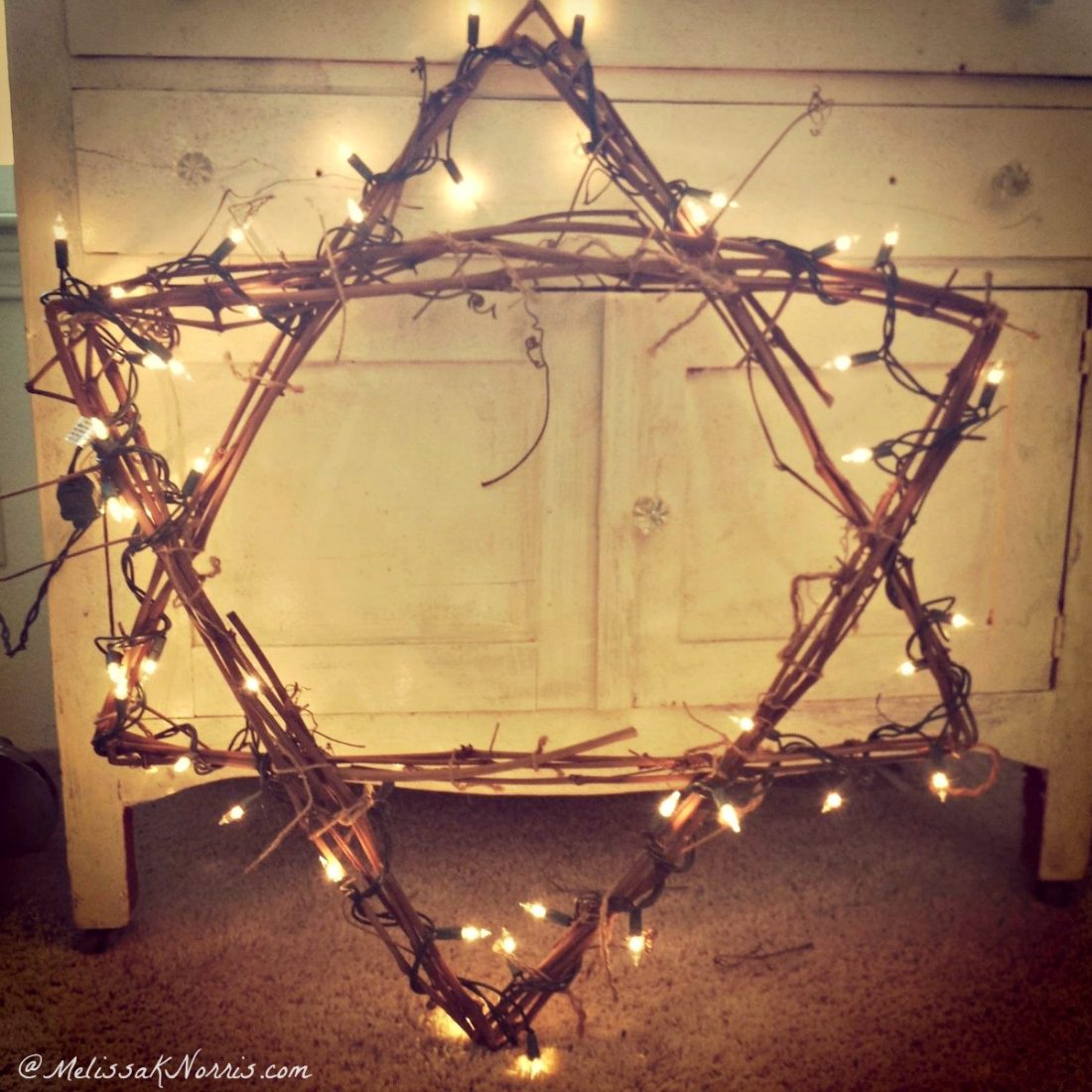 We have a grape arbor and after pruning the vines, I nailed three nail on a piece of wood in a triangle shape and twisted the vines around it, making two triangles. After they dried, it took about 3 weeks, I used jute twine (can I just say jute twine is a pioneer homesteader's best friend. I use that stuff everywhere) to tie the two stars together, making a star of David.
I took a strand of clear white lights and wrapped them just around the outside edge of the star for our front door. It's on our front door right now, but I feel in love with it, so it's going to have a permanent residence in our living room afterwards. And from ya'll's response on Instagram, you loved it as much as I do. Ain't nothing more pioneer than taking something you'd throw away and turning into something usable and beautiful.
One thing the pioneers really knew the importance of was one another. You needed other people to help you when things went wrong or to simply enjoy one another's company. It got lonely out on the prairie or up on the mountain tops.
Today we don't normally go long periods of time without seeing other humans, but I will dare to argue we do go longer periods of time than we should without truly connecting with them. We have our phones on, the television on, we're rushing from one thing to the next. Now don't get me wrong, I'm not saying any of these things are bad. This homestead girl uses her phone quite a bit.
But I am saying Christmas is a time to set those things aside and really connect with those we care about. We're so busy right now that I considered not doing a special Christmas concert in our home town. There's tickets to purchase and it's an evening out.
What do you remember the most from year's past? For me, it's the things we did together. Not the presents we got.
We're going to go to the concert. Make a memory together. Do something together with those you love. It doesn't have to be big, often time the pioneers just shared a meal, conversation, and Pa's fiddle. (all my Little House fans will appreciate that).
The pioneers hung their actual stockings on the mantle. They often had an orange in the toe. Back then, an orange was considered a very special treat, especially in the frozen North. Today we have them on every grocery shelf all year long. Can you imagine a piece of fruit being so special?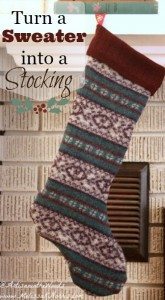 In Laura's day, an orange, a penny, and a stick of candy was considered a bountiful Christmas.
Today we have pretty stocking, not the ones we wear on our actual feet, but that doesn't mean they can't be done pioneer style by re-purposing an old sweater into one. Here's how to take an old sweater and turn it into a stocking or 5 other awesome gifts.
The pioneers concentrated on what was truly important, celebrating the birth of Jesus and love for their family. They planned for months to make a simple gift. Usually you only got one gift and you appreciated it.
That's my desire for myself, my family, and yours this season. To enjoy the gifts we've been given and learning what really matters.
More Recipes and Tips to Live Like the Pioneers