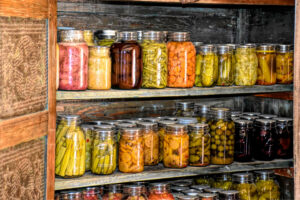 Preserve Food for a Healthy Well-Stocked Pantry & Peace of Mind
Discover the 9 home food preservation methods to safely store delicious food for year-round eating with Melissa's step-by-step tutorials, recipes, and easy-to-use charts. Get ready to learn everything you need to know about cold storage (aka freezer), water bath/steam canning, pressure canning, dehydrating, fermenting, freeze-drying, root cellar, infusion, and salt/curing!
Over 420+ pages for only $29 USD!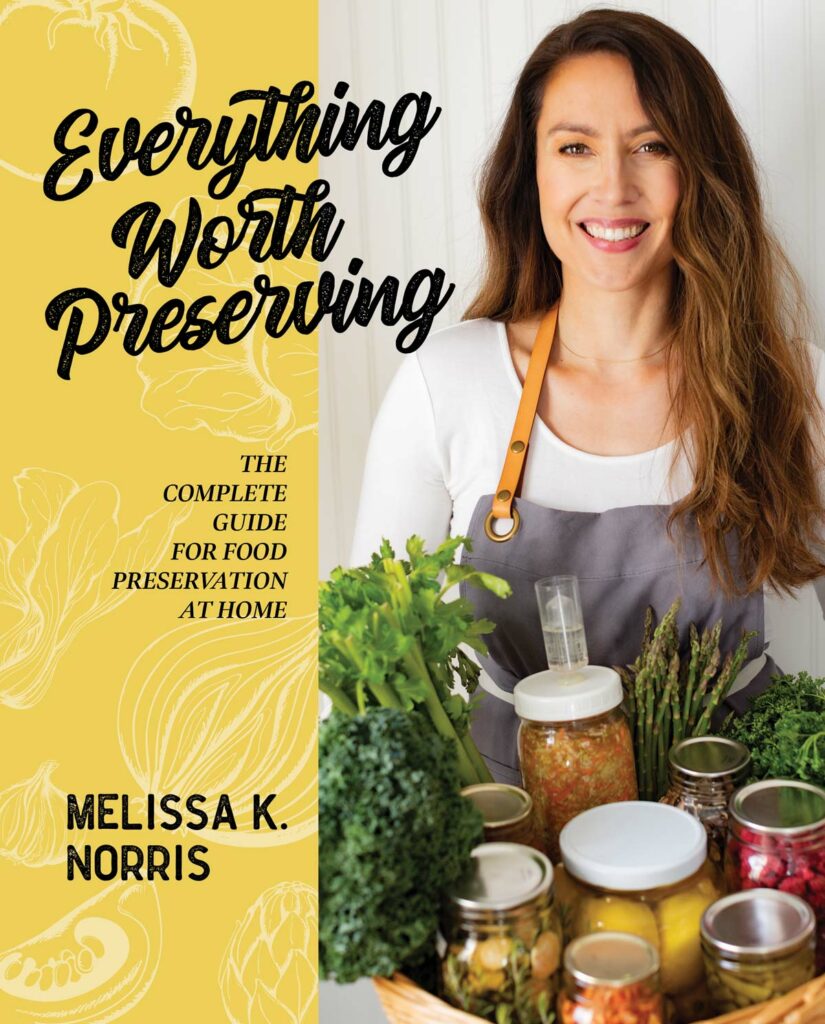 Want one reliable source for all your preserving needs?
Popular podcast host and 5th generation homesteader Melissa K. Norris shares how to preserve fruits, vegetables, and meats for year-round eating with over 80 delicious recipes. From A to Z you'll learn which methods can be used for each food, and important safety techniques. You'll get expert tips, detailed instructions, and easy-to-use recipes to preserve your food.
Order Bonuses
---
Favorite Recipes Using Preserved Food

Say hello to from-scratch, flaky, melt-in-your-mouth pie crust for Chicken Pot Pie, easy Pumpkin Curry Soup, and Country Brulee Skillet Bake. You'll get these delicious recipes and more!

Free Digital Copy

You'll get the goods sooner than anyone else! Available in PDF format, you'll have access to everything in time for the fall harvest! The digital version of the book will be available sometime in late summer!

Harvest Tips and Preserving Chart

Know when fruits and vegetables are at their peak, the fresh volume needed for processed yield, and what method to use in order to safely preserve all your favorites.
---
Get Your Bonuses in 3 Easy Steps!
Order Your Copy of the Family Garden Planner.
Enter your name, receipt number & email address to this form.
Check your email inbox for instructions & bonus delivery details
Ready to grow?
Register for your Bonuses
---
What's in the Book?
Over 80 delicious recipes
50+ charts, methods, and instructions for preserving 36 types of fruit
50+ charts, methods, and instructions for preserving 34 types of vegetables
15+ charts, methods, and instructions for preserving over 15 different types of meat — everything from beef to poultry and fish.
Low and no sugar fruits, jams, and jellies (including no store-bought pectin recipes)
Easy grab-and-go meals in a jar
Crisp pickles no matter which preservation method you pick (including canned pickles with crunch!)
Easy to read charts on how many pounds per jar, fermented brine solutions for each vegetable, how long to blanch (or if you need to), and MORE.
Root cellar techniques WITHOUT a garage, basement, or root cellar.
Discover how to put your freezer to work and how many cubic feet you need for bulk meat purchases.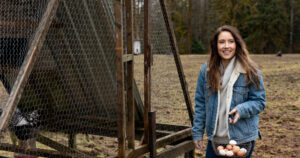 About the Author
Melissa K. Norris believes that the simple things in life are truly the best and everything looks better in a Mason jar. Her mission is to inspire people's faith and pioneer roots. Through her popular YouTube channel, blog, and podcast, Pioneering Today, she reaches hundreds of thousands of people, inspiring them to live their dreams, while sharing easy tips and ways to live frugally, grow it yourself, and make it at home pioneer-style. Her advice has been featured in Forbes, Homestead Living Magazine, and The New Pioneer Magazine.