Some of the links below are affiliate links, which means I will earn a commission at no additional cost to you, if you click through and make a purchase. Regardless, I only link to products we use on our homestead or believe in.
You know all those Christmas cards you get and after Christmas is over you throw them out, anyone else feel a little bit guilty about that? You'll be asking your neighbor for their cards after today's post! I've been staring adoringly at these pictures for a month now. Ever since Andrea sent them to me I've decided they're the prettiest gift bags and tags I've seen. What makes them even more special is they're homemade and I love her story behind them.
I think the story of how her family has made gift tags from their Christmas cards since the Great Depression is a beautiful testament to re-using what we have and as a family tradition. You guys know my love of Great Depression Era tips. These bags are cute enough to hide things on the shelves and leave out all year long. Here is Andrea's homemade gift bags and tags tutorial!
If you missed any of the previous fun posts in our Homemade Christmas Series go here to get caught up and be sure to sign up to get the rest of the tutorials and early bird supply lists delivered straight to your inbox once a week.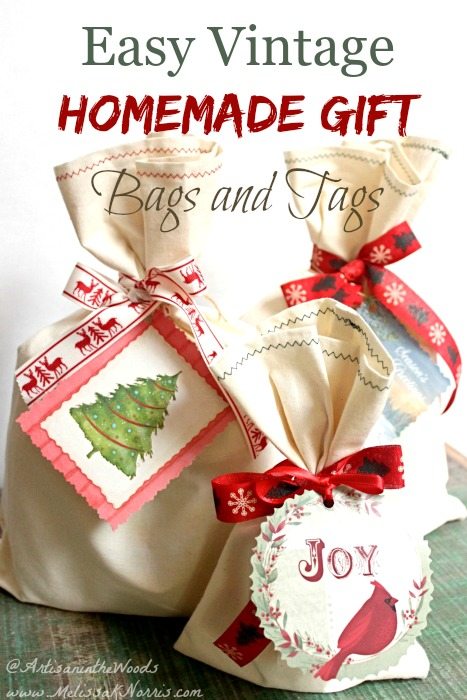 Easy Handmade Gift Bags and Tags
Fabric gift bags are a simple, frugal, quick, and stylish way to wrap up your handmade gifts.
An experienced seamstress can whip up several of these in an hour, and even a beginner will find them a simple and satisfying project.
With two layers of fabric they are sturdy and durable for use year after year. I have made mine with muslin for rustic country charm, but they would be equally as beautiful in patterned Christmas cottons, velvet, satin, or even burlap.
Fabric Gift Bag Tutorial
This tutorial makes a bag approximately 11″ x 15″. This is the perfect size for holding two large mason jars or other medium-sized gift. It is easy to make a smaller or larger gift bag simply by increasing or decreasing the size of fabric before you begin.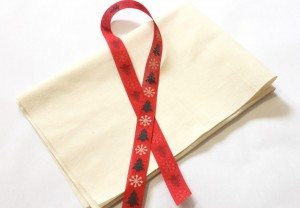 Supplies:
one 32″ x 24″ piece of muslin or other fabric
30″ piece of grosgrain ribbon (satin ribbons can be used but tend to deteriorate with repeated use and may need replacing.)
a sewing machine and coordinating thread
Method: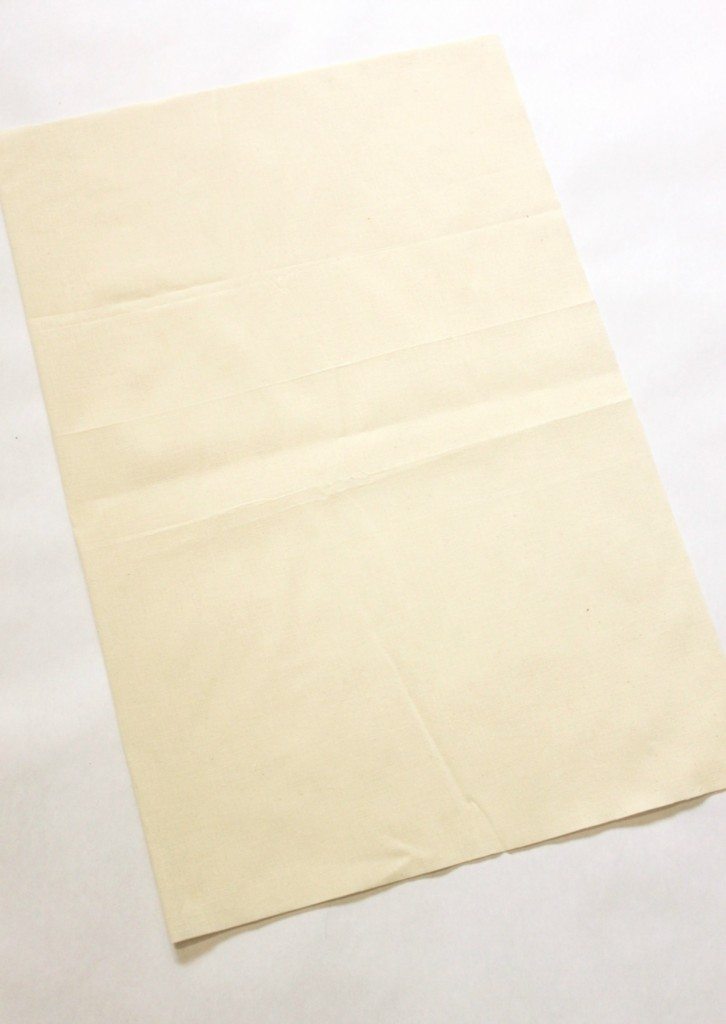 Fold your piece of fabric in half widthwise, to create a 16 x 24″ rectangle. If your fabric has a right side and a wrong side you will want to fold it so the right side is facing out.
Fold the fabric again widthwise, to create the basic shape for the bag. Match the raw edges along the side and bottom and pin. The two folded edges will be the top of your bag, and the single fold one of the sides.
Sew along the pinned edges with a ¼" seam allowance. Trim the corner.
Turn the bag inside out and press. Sew the side and bottom seams again, this time with a ½" seam allowance. This will completely encase all of the raw edges, creating a french seam.
Turn the bag right side out. Find the center of the ribbon and mark with a pin. Find the center of the bag and pin the ribbon so that the middle of the ribbon is 4.5″ down from the top of the bag. Sew back and forth along the center line to secure the ribbon to the bag.
Switch to a contrasting thread. (I like red or green for Christmas bags.) Set your sewing machine to a zigzag stitch and stitch around the top of the bag, making sure that your side seam lays flat as you sew over it.
Place your gift in the bag and tie your ribbon in a bow!
I like to pair my bags with handmade gift tags. Having grandparents who grew up in the Depression years brought a strong "waste not, want not" attitude to our family celebrations. Each year my family would carefully save all of the Christmas cards we had been sent, as well as the ribbons and bows when unwrapping gifts, and then use them the following year to make our gift tags. This can be a fun family project, as well as a pretty way to decorate gifts!
Recycled Great Depression Era Christmas Card Gift Tags
Materials:
An assortment of Christmas cards
An assortment of ribbons/string/yarn/etc.
A whole punch
Scissors (decorative scissors work nicely if you have them)
Method:
Choose cards with motifs that would make nice Christmas tags. I look for things like trees, animals, words, and anything else that would look nice trimmed into a circle, oval, or square.
Use the scissors to cut the motif in the desired shape.
Punch a hole in the corner or top of the tag.
Fold the ribbon or string in half. Holding the ribbon close the centre, push the folded edge through the hole, creating a loop.
Pass the ends of the ribbon through the loop and pull until secure.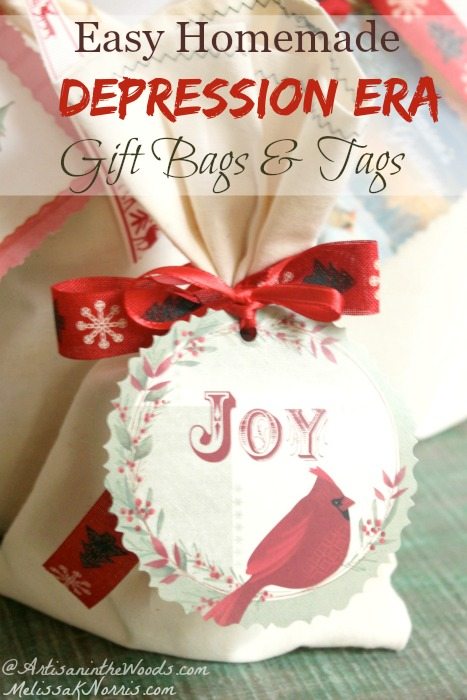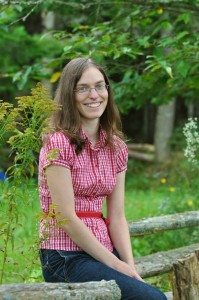 Andrea is an artisan and teacher trying to live a handmade and homemade lifestyle with her husband in
Eastern Canada. She is passionate about growing her own food, cooking healthy meals, using herbs for healing, nurturing creativity, and finding joy and blessings in the every-day moments of life. She writes about all of this, plus her adventures in sewing, crafting, and pattern design,
at www.artisaninthewoods.com
.
More Posts You May Enjoy