Let me help you live a simpler, frugal, and self-sufficient life, begin with our Ultimate Home Food Preservation Guide.
Sign Up!
Straight From the Blog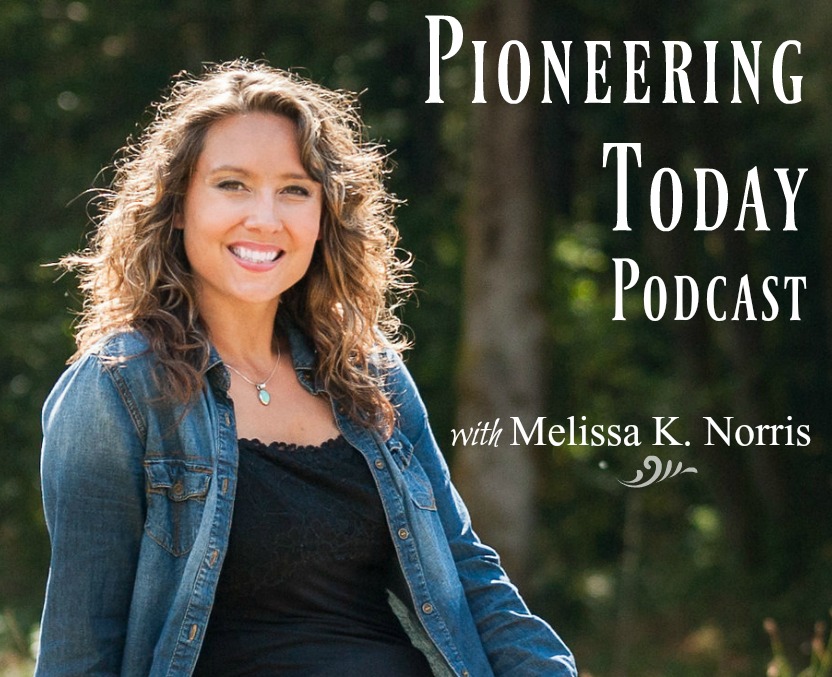 Return to Simple
If you love old-fashioned living and think we need to get back to the simple way of life, then this my friend, is the place for you. We'll talk about how our great-grandparents lived and how to capture that in our modern lives.
The Pioneering Today Podcast is where food is homegrown, Mason jars line our pantries, meals are made from scratch, and the soul is nourished.
With over half a million downloads, come join the movement of returning to our roots and the things that truly matter. I can't wait to get to know you, share a jar of homegrown goodies over the backyard fence, and a laugh or two. Because life, laughter, and Mason jars are meant to be shared.
Listen now (full transcripts of show available)