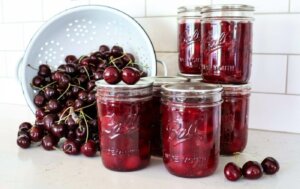 OLD-FASHIONED COOKING FOR A BUSY HOME
Tired of hectic meal times and complicated recipes or relying on processed foods? Simple and easy time tested from scratch meals using wholesome ingredients without processed and questionable items. Don't spend all day in the kitchen with my tips for getting homemade food on the table when you're busy with your copy of Hand Made.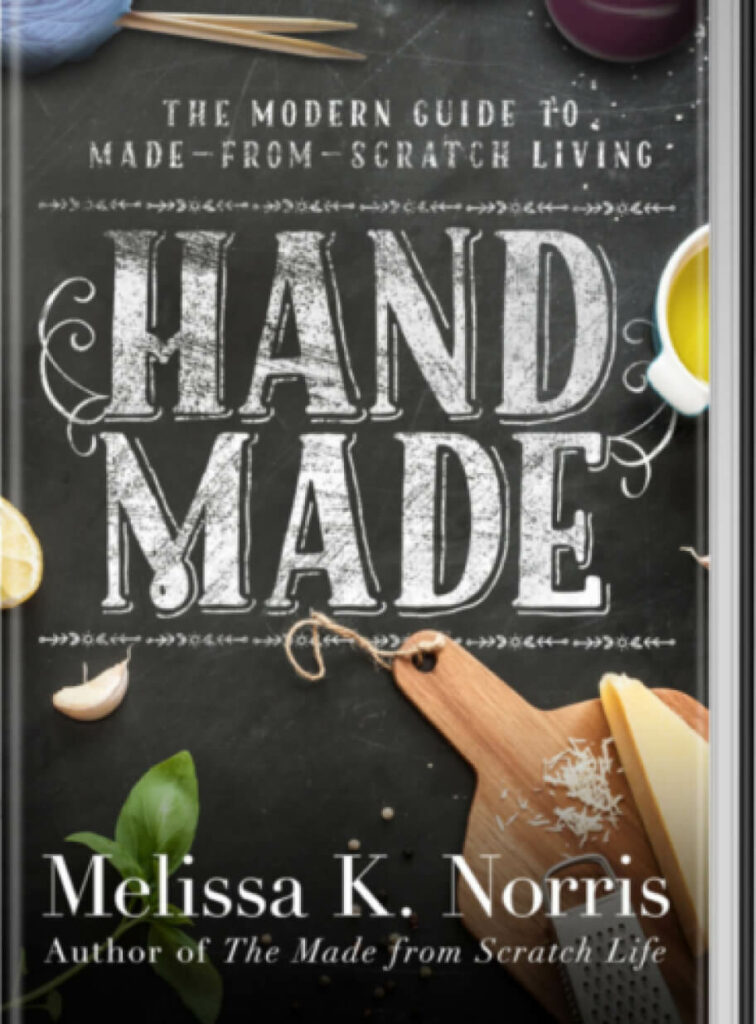 Your Guide to Simple Handmade Living
My goal is to help you turn your home into a haven, a place of rest in a frantic world, a place where relationships can be built and where love spills out of the kitchen. Where food is made from scratch, great-grandma's wisdom is handed down along with traditional forms of food preservation, and Mason jars stuffed with herbs and spices flavor not only your food, but your natural medicine cabinet as well.
In order to do that, I want to give you the exact steps and tools to make this an easy transition.
When you purchase Hand Made, you get instant access to our Bonus Packages valued at $41 via email.
Your Bonuses and How to Claim Them in 3 Easy Steps Below!
---
Bonus Package #1

Supply list and guide for creating your own hand made for:

Soaps, Balms, and Body Butters

Custom Labels:

Herb labels for stocking your natural medicine cabinet. Gift giving labels for your hand made gifts.

Bonus Package #2

All-access pass to our 3 Hand Made Masterclass video lessons:

Video 1 How to make your own sourdough starter from scratch

Video 2 How to ferment vegetables

Video 3 How to make old-fashioned homemade doughnuts!

Bonus Package #3

Special bonus coupon

FREE hand made tinted lip balm from Made On Skin Care products

Total value of bonus coupons $7
---
Get Your Bonuses in 3 Easy Steps!
Order Your Copy of the Family Garden Planner.
Enter your name, receipt number & email address to this form.
Check your email inbox for instructions & bonus delivery details
Ready to grow?
Register for your Bonuses
---
Make Your Home Your Family's Haven
We live in an over-paced, stressed out world. The demand of having more, doing more, and being told to juggle home, social, career, and a spiritual life has most of us frazzled and longing for a simpler time.
You know there's more to life than running on the edge of exhaustion.
Start your journey today with Hand Made, in this step-by-step guide, Melissa shares simple but proven tips from the Great-Depression on how to pare down to the true essentials, so you can create and enjoy your kitchen and home.
Old-Fashioned Cooking for a Busy Home
Tired of hectic meal times and complicated recipes or relying on processed foods?
Simple and easy time tested from scratch meals.
Easy skillet suppers
Nourishing and kid-approved soups and stews
Old-fashioned baked goods from buttermilk pie, homemade cake mixes, to Mom's chocolate chip cookies
Don't spend all day in the kitchen, tips for busy times without sacrificing hand made goodies
Wholesome ingredients without processed and questionable items
Culture and Ferment Foods at Home
Been hearing about probiotics and fermented foods?
They aid our bodies in proper digestion and naturally preserve foods with a longer shelf live!
Step by step guides to ferment your own:
cultured buttermilk, sour cream, and yogurt
real sauerkraut and fermented salt water brine vegetables
kefir
and traditional sourdough starter with baking and cooking recipes!
Natural Health and Herbal Remedies
Feel like life is so chaotic and busy you're always running on empty?
Learn how to nourish your body with a natural medicine cabinet with items already in your spice and herb cabinet.
Grow your own culinary and medicinal herbs and learn how to easily preserve them to stock your pantry and medicine chest.
Easy guides and recipes to use your herbs in your own:
homemade soaps
herbal tinctures
nourishing lotions and soothing salves
Being Happy With Less & Saving Money While Doing It
Ever feel like your drowning in stuff and your home's a constant mess?
We have so much to learn from those who went without or very little during the Great Depression Era.
Frugal ways to stretch your groceries.
Easy steps and tutorials to make your food last longer and to turn scraps or leftover into entire new meals.
Discover simple way to reuse the items in your home instead of purchasing new and more.
Reclaim your home with practical room by room simplifying guides.
Declutter your schedule and heart.
Hand Made Gifts People Will Love
Give the gift of homemade this holiday season and get back to a real old-fashioned Christmas with:
old-fashioned recipes (molasses sugar cookies, from scratch fudge, Grandma's pumpkin roll)
crafts (handmade beeswax candles in Mason jars)
easy pantry mixes in Mason jars (spice mixes, cake mixes, and more!)
homemade gifts (peppermint chocolate body butter)
homespun decorations (cinnamon salt dough ornaments, canning lid ornaments)
tutorials (homemade Christmas potpourri, soap, and more)
heart-warming stories and Biblical truths and much more!
What Others Are Saying
What a fantastic read! I bought it for the tips and recipes, but the personal anecdotes and seeds of faith sprinkled throughout was such an added surprise! I didn't want the book to end!
– Carolyn C.
I appreciate that you are so thorough in your tutorials for visual learners like me. Your posts and tutorials show your love of teaching others how to be more self sufficient, whether they are homesteaders, yard gardeners, or people like me who get their produce from local Farmers Markets. When I think about what I've learned and accomplished, I know this class is truly one of the best investments I've ever made in my family's health and well-being. Thank you, Melissa!! fought blight in my tomatoes for years and after watching your video I've had less problems. I added the extra calcium when planting, kept my leaving trimmed from the bases, and just that alone made a huge difference. I've been asked by so many people what my secret was because they had no luck this year! Thank you!
– Kathy P.
Thank you for being such an influence in my life when I have no one around me to show me these skills. You are changing my life in ways you can't imagine. Thanks again!!
– Jessica D.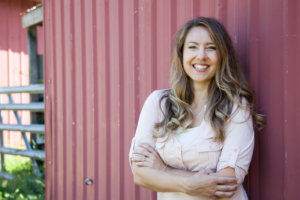 About the Author
Melissa K. Norris believes that the simple things in life are truly the best and that everything just looks better in a Mason jar. Her mission is to inspire people's faith and pioneer roots. Through her popular blog and podcast, Pioneering Today, she reaches hundreds of thousands of people, inspiring them to live their dreams, while sharing easy tips and ways to live frugal, grow it yourself, and make it at home pioneer style. Her advice has been featured in The New Pioneer Magazine, Self-Sufficiency Magazine, and Molly Green Magazine.
WHO IS HAND MADE FOR?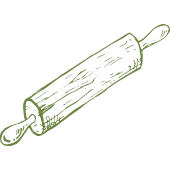 THE FAMILY CHEF
Those who want to feed their families wholesome nourishing food, who refuse to sacrifice health with processed packages of convenience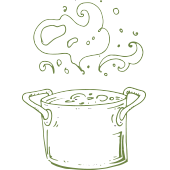 THE STRESSED-OUT MOM
You're tired of trying to keep up with over packed schedules, a never ending to-do list, making sure the house is clean and every meal is picture perfect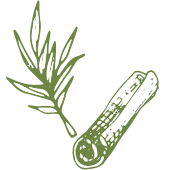 THE CRUNCHY HEALTHY NUT
You know who you are, you are all about living naturally, from your food, to your medicine cabinet, and everything else.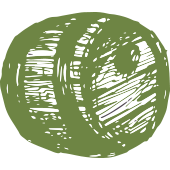 FANS OF LAURA INGALLS WILDER
Half pint is more than just a half-filled Mason jar, it's a reminder of our favorite beloved pioneer family. Walk on into your guide for creating a modern home and kitchen with the best from the olden days.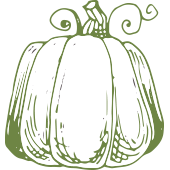 THE MODERN HOMESTEADER
Our Mason jars are raised high, our chickens are scratching in the grass, and we love getting a new seed catalog in the mail like no other.
Anyone who want real time tested recipes, how to guides for easily making your own spice blends, natural medicine with herbs, homemade hand creams, soaps, lip balm and more.
---
FAQ
Do I have to buy from a certain store or website to get the bonus?
Nope, you can purchase it from any retailer, either in person or online. Just make sure and save your receipt as you'll need the receipt number to enter in the form to get your bonuses.
Can I still get the bonuses if I purchased the e-book form?
You bet. E-book or paperback qualify for the bonuses.
How do I get my bonuses and when will they arrive?
Save your recipe and using your best email address (you know, the one you actually check and use) fill out the form here. You'll receive and email from me within 20 minutes (usually comes within a few minutes) with the links and coupons to download and access all of the bonus offers.