Some of the links below are affiliate links, which means I will earn a commission at no additional cost to you, if you click through and make a purchase. Regardless, I only link to products we use on our homestead or believe in.
Make this homemade muffin mix (quick bread) recipe, and have breakfast ready in minutes. Simply modify to your taste for blueberry, chocolate, savory and more.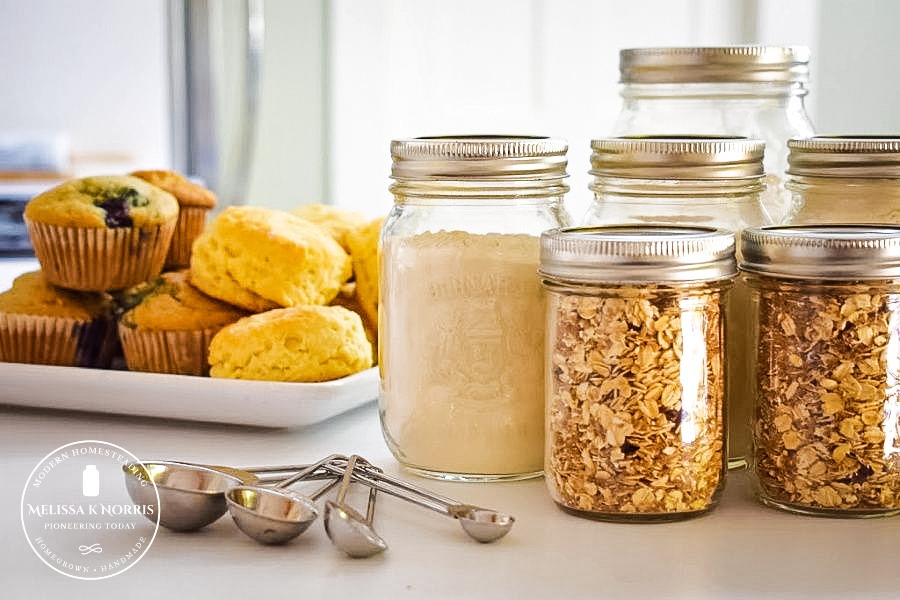 Are you looking for time-saving shortcuts on busy mornings? Some days start hectic before we even get out the door! A nutritious breakfast will make sure you wake up your metabolism and give you the energy you need for the day.
The Reason I Love Muffins
We typically think of muffin recipes as a breakfast food item, but muffins are great for a snack or as a compliment to any meal of the day. 
They're also fantastic for using up garden produce like in these blueberry zucchini muffins. Fresh blueberries and a bit of orange zest added to the muffin mix make them over the top yummy! If you prefer salty foods, make the muffins savory by adding bacon or sausage.
Making muffins at home is much cheaper than buying them (and you know every ingredient that goes into them). If your family enjoys muffins, you can mix up a large batch of the dry ingredients, which will last for months.
You can also make DIY biscuits, homemade flavored oatmeal mix, or from-scratch pancake mix to add variation to your pantry mixes.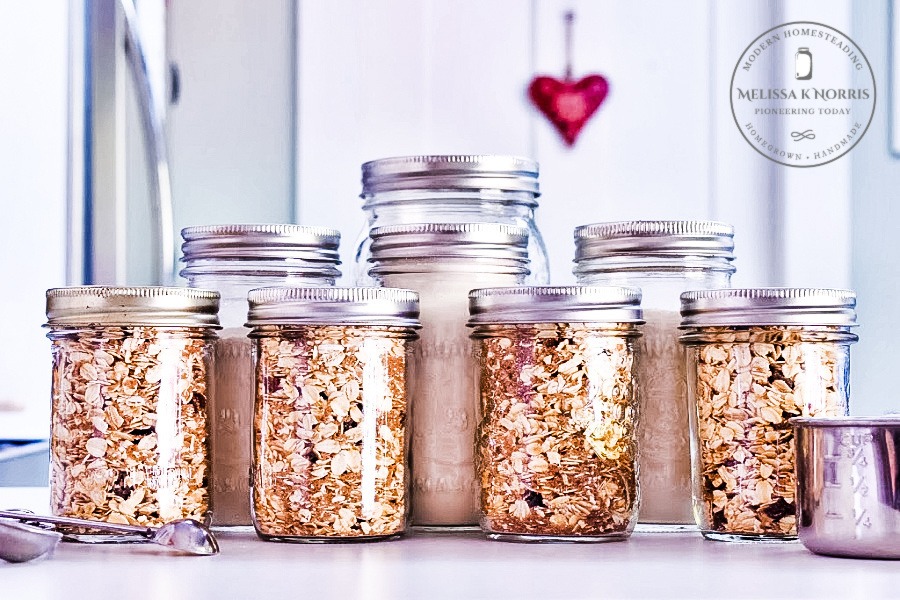 Pantry Mixes: A Time-Saving Solution
Having homemade mixes in the pantry means you can easily make a meal or side with very little effort or hands-on time. Mixing a batch in a large bowl and storing it for quick access later doesn't take long. 
Having all the dry ingredients measured and mixed up can reduce the time it takes to prepare these items at home. Preparing ahead means you're more likely to make these items and avoid consuming sugary cereals and other unhealthy processed treats.
I know you can buy some of these mixes at the grocery store, but making them yourself is always better because you can control the ingredients.
If your family has diet restrictions such as lactose or wheat, you can make substitutions making them dairy or gluten-free. In addition, you can avoid GMOs, eliminate preservatives, and control the salt and sugar amounts.
I had a major health scare and changed the way my family eats many years ago. It doesn't have to be a major shift. Check out these ingredient swaps you can make right now.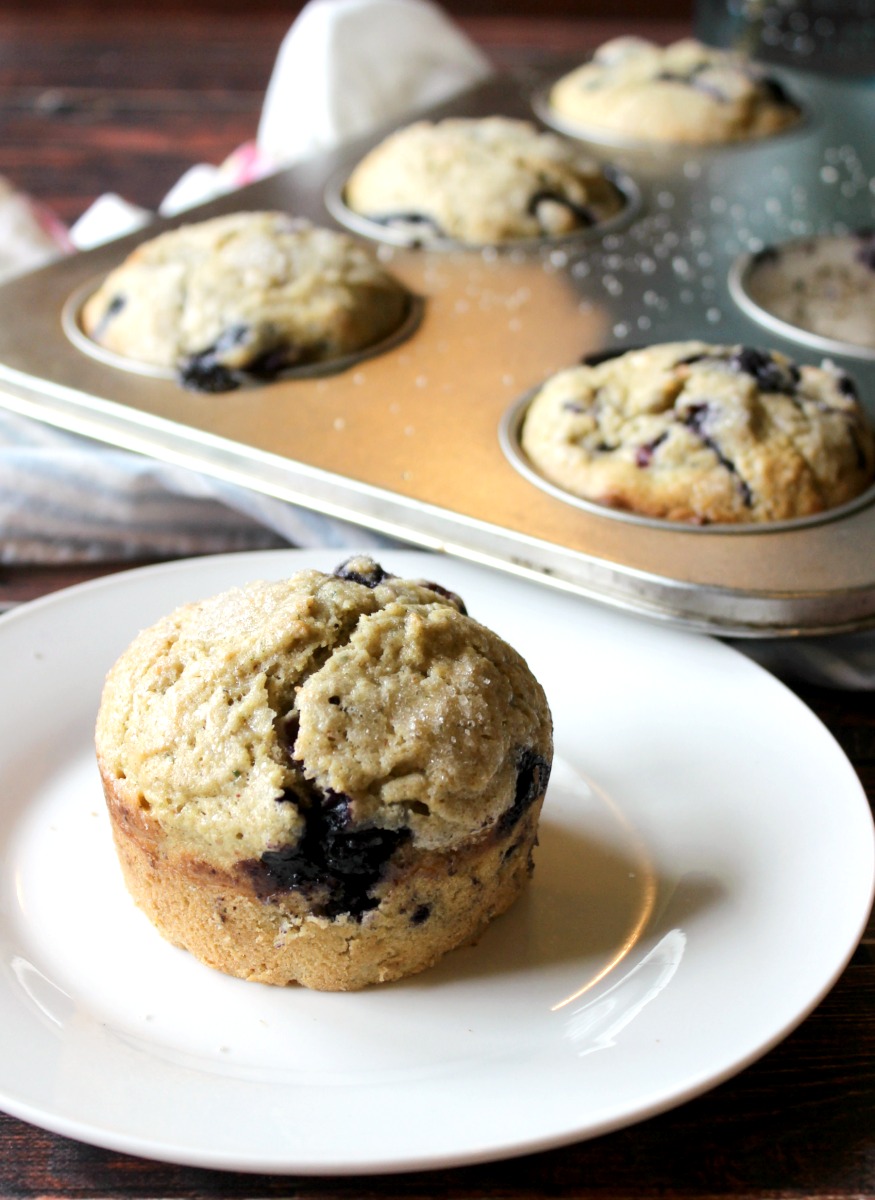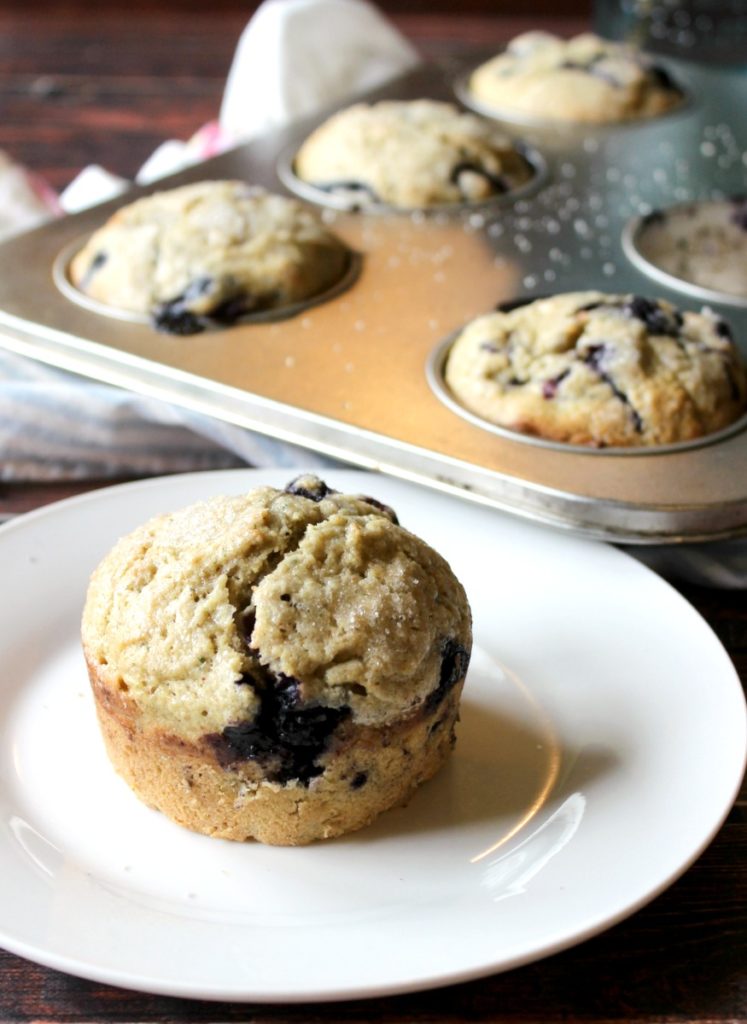 Homemade Muffin Mix Flavor Variations
Fruit – Fresh, frozen, or dehydrated blueberries, peaches, cranberries, raspberries, bananas, etc.
Nuts – Pecans, walnuts, or almonds complement nicely. Be sure to crush them into pieces first.
Sweets – Chocolate or carob chips to make you feel like you are eating dessert.
Herbs – Muffins don't always have to be sweet. Your favorite combination of home-dried herbs from your garden will make a great dinner muffin. 
Cheese – I love using homegrown raspberries and cream cheese in my raspberry lemon muffin recipe. However, you could go the savory route with cheese and add homemade mozzarella or cheddar cheese along with herbs and some bacon.
Breakfast Meat – Pieces of bacon, sausage, or ham are always a hit.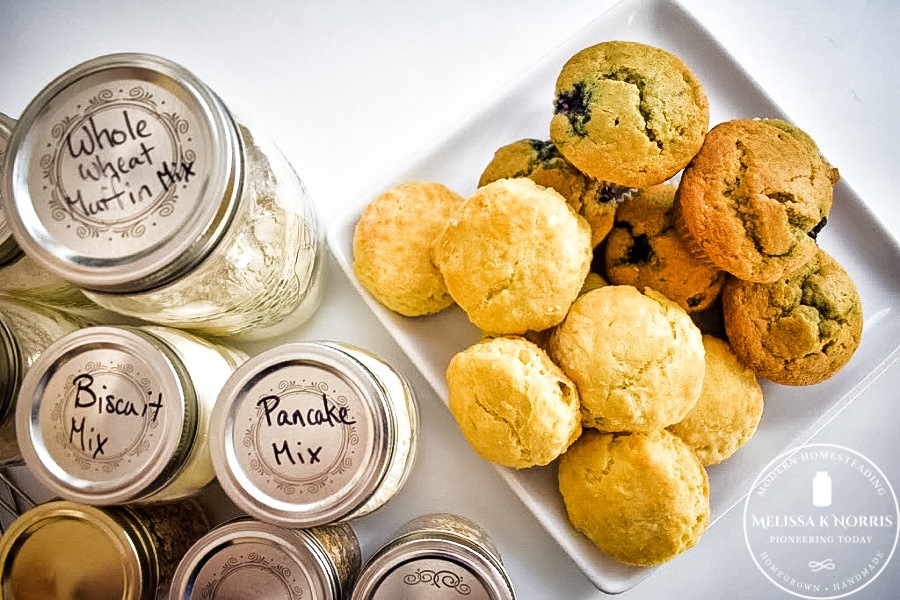 Supplies Needed
Large Bowl – Use a bowl large enough for mixing 10 cups of ingredients.
Measuring Utensils – You will need 1 cup, ½ cup, ½ teaspoon, and one teaspoon.
Containers for Storage – I like Mason jars, but Ziplock bags work well too.
Canning Funnel – I use my wide canning funnel to quickly funnel all ingredients into each jar to avoid making a mess.
Muffin Tin – You will need a muffin pan when ready to bake the muffins.
Large Spoon – I like using my Danish dough whisk for mixing dry and wet ingredients together.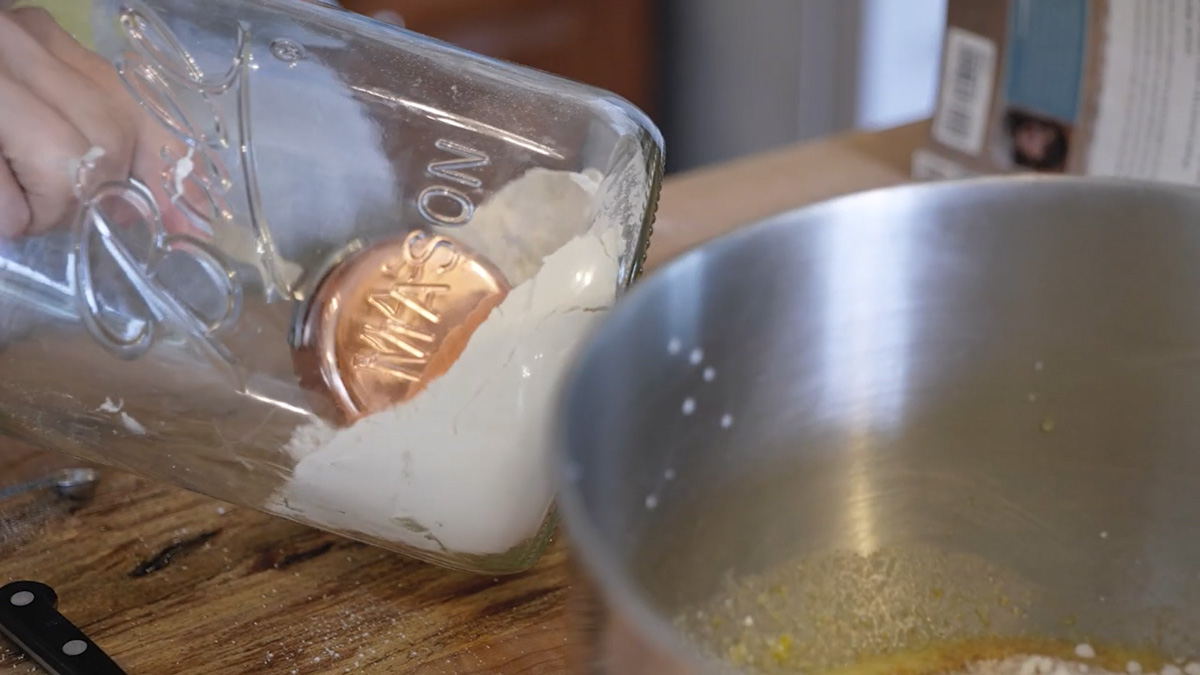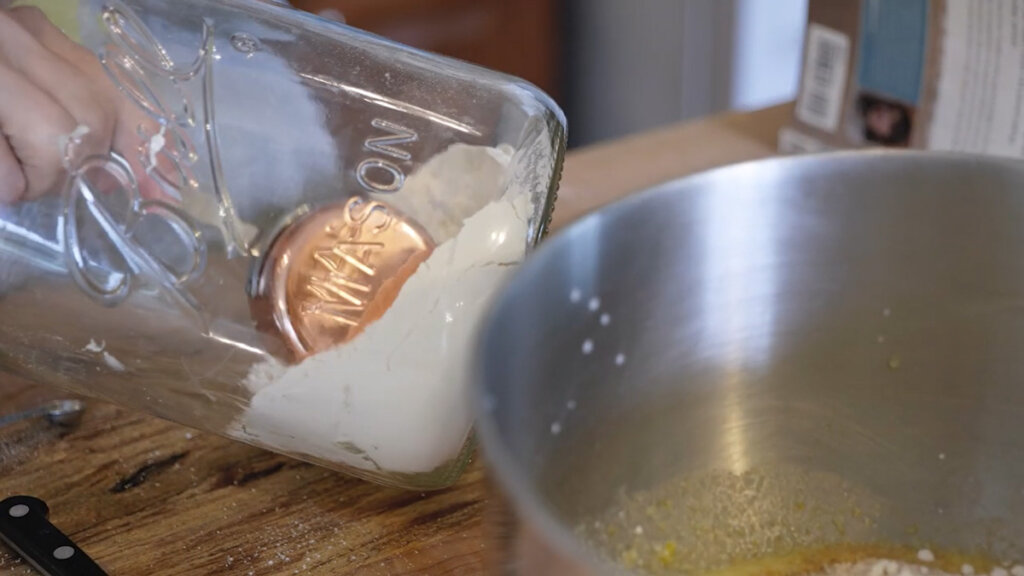 How to Make Homemade Muffin Mix
Ingredients Needed 
Into each quart jar, add the following ingredients:
2 Cups Whole Wheat Flour – You can substitute all-purpose flour at a 50/50 mix.
½ Cup Sugar – You can substitute monk fruit or powdered erythritol straight across for sugar-free variations. Pro-Tip: I don't recommend using brown sugar except as a crunchy sprinkle on top of the muffins mixed with a teaspoon of cinnamon.
2 teaspoon Baking Powder – The leavening agent needed to make the muffins light and fluffy.
1 teaspoon Baking Soda – Combine with the baking powder to achieve maximum fluffiness!
½ teaspoon Salt – I use nothing other than Redmond Real Salt (that link will get you 15% off your order).
Assembling the Mix
Layer each ingredient, one by one, into quart-sized Mason jars. Don't worry about mixing, you'll do this at the time of baking.
Be sure to label your jars with the contents and the date. I also like to write out the baking directions on a label and tie that around the jar.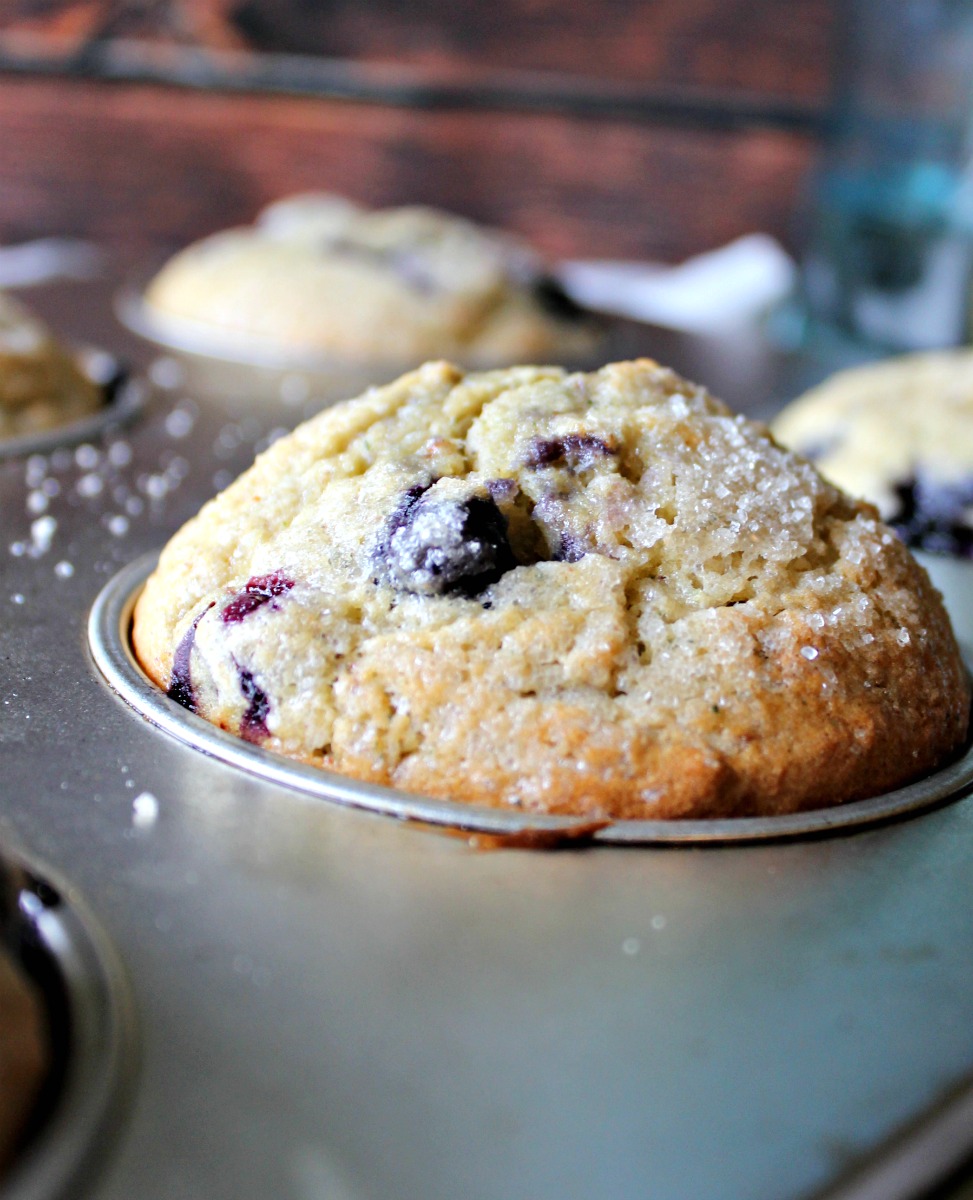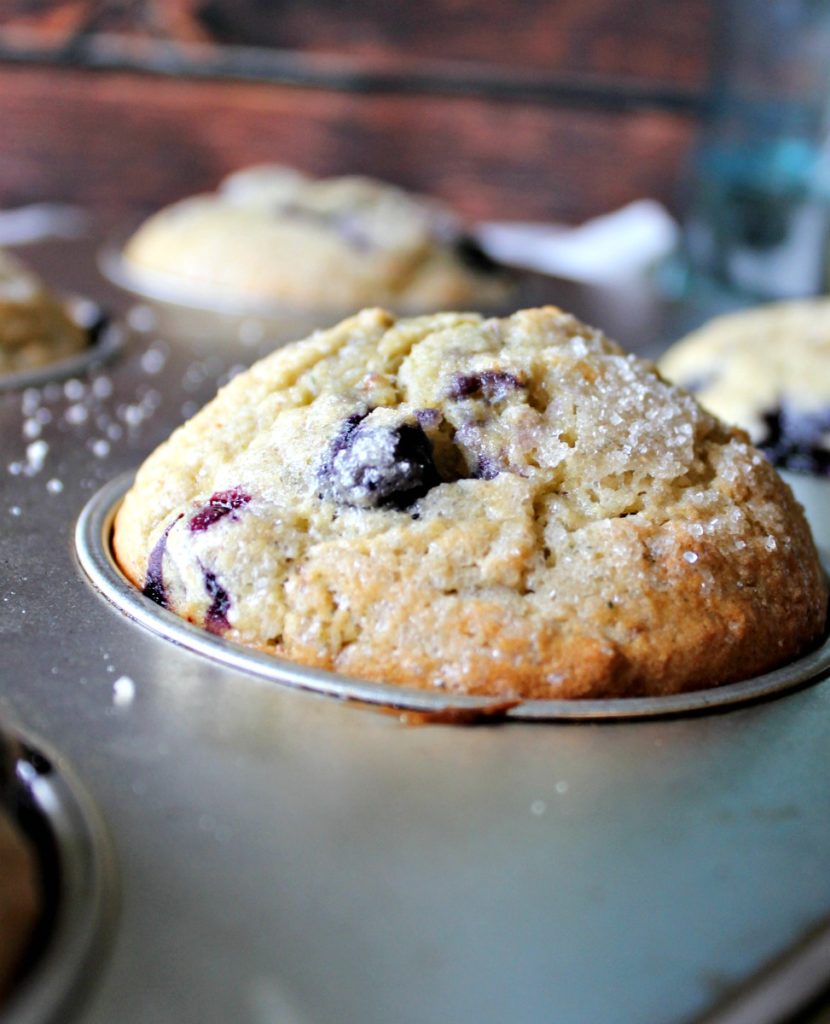 How to Make Homemade Muffins
Ingredients
1 Jar Muffin Mix – One-quart jar of the prepared mix.
1 Cup Milk – Regular milk, cream, sour cream, or non-dairy milk of choice.
1 Egg – Best if farm fresh!
½ Cup Melted Butter – You can substitute avocado or melted coconut oil.
1 Cup Mix-Ins (optional) – Fresh or frozen blueberries or fruit of choice. Chocolate chips, pecans, walnuts, etc.
Instructions for Baking Homemade Muffins
Preheat the oven to 400ºF.
Mix all ingredients until well combined.
Spoon the mixture into a greased or lined muffin tin. Fill muffin cups ¾ of the way to the top.
Bake for about 20-22 minutes. Let cool slightly, and enjoy!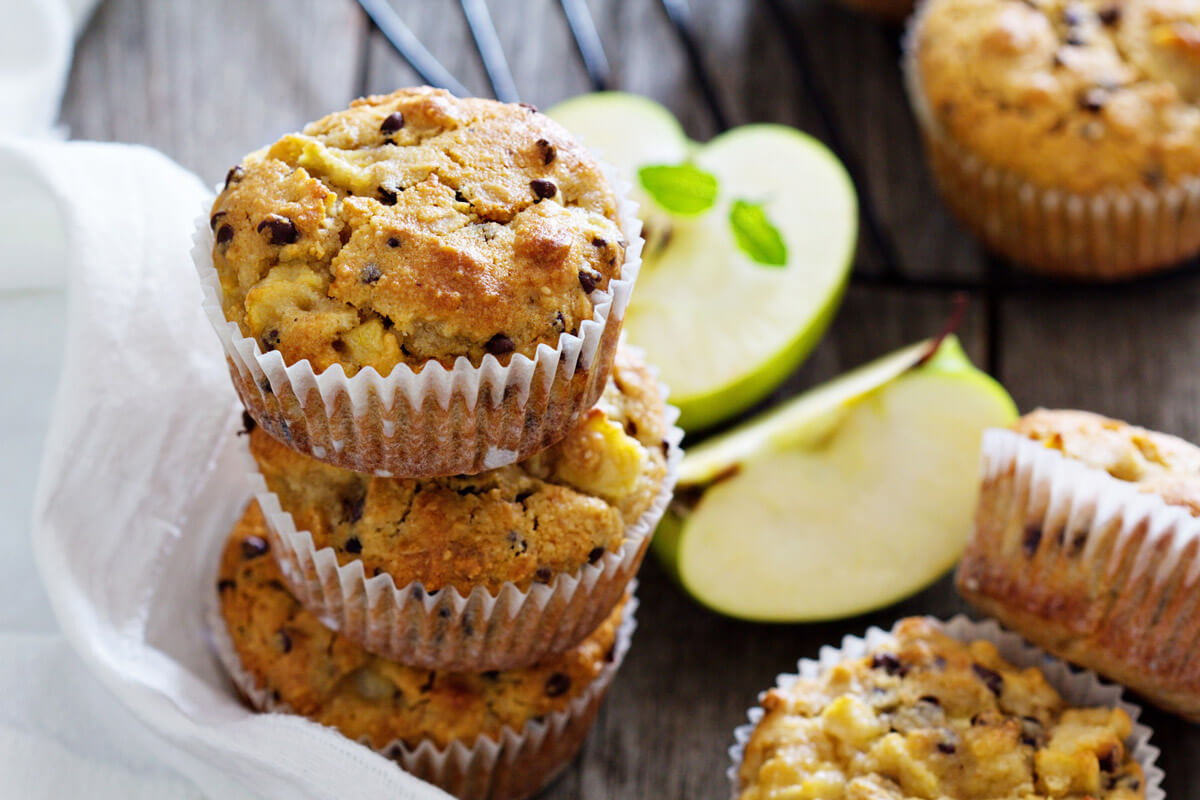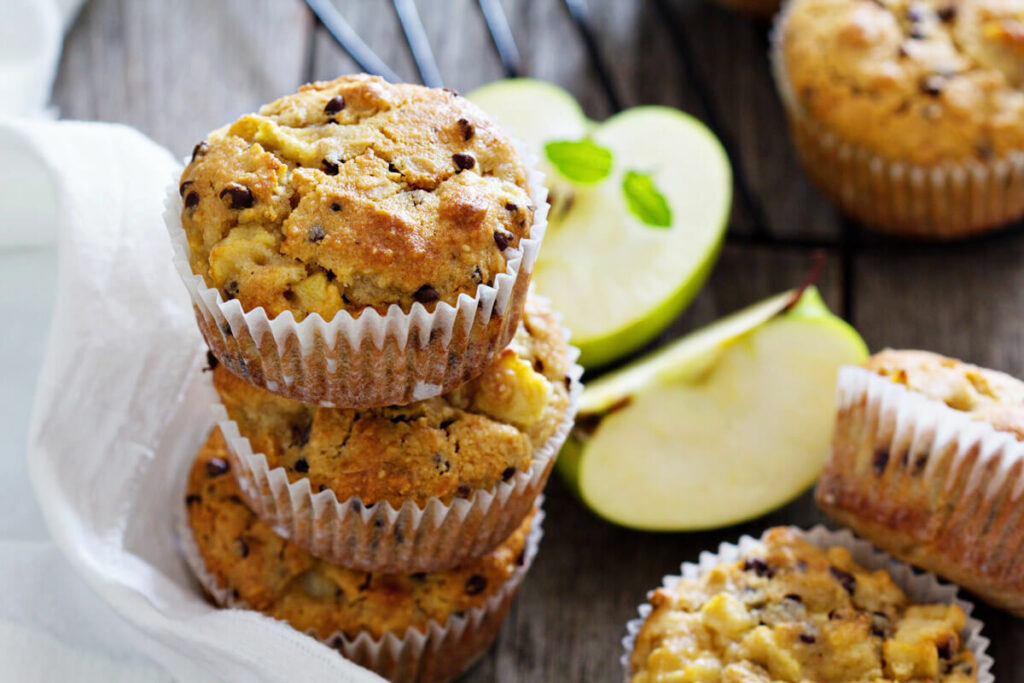 More Posts You May Enjoy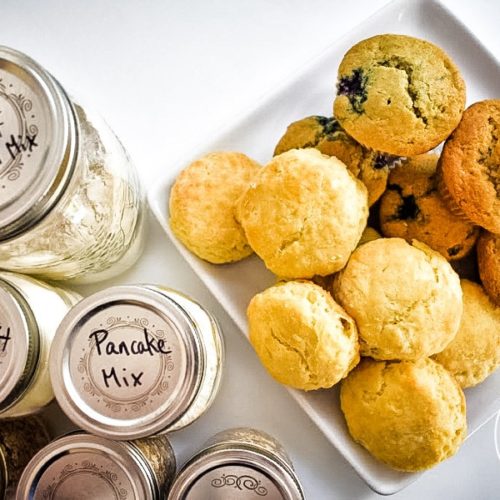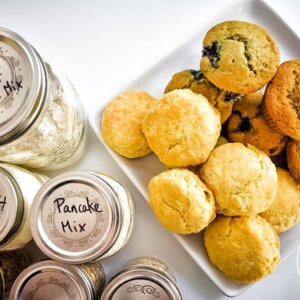 Homemade Muffin Mix
This muffin mix is easy to whip up and use different fruits or nuts on hand for a variety of delicious flavors. You can use whole wheat or all-purpose flour!
Equipment
Quart-Sized Mason Jars with lids
Ingredients
Ingredients (per 32 oz. quart-sized Mason jar)
2

cups

whole wheat flour

or substitute all-purpose flour or a 50/50 mix

½

cup

sugar

2

teaspoon

baking powder

1

teaspoon

baking soda

½

teaspoon

salt
Cooking instructions
1

jar

muffin mix

1

cup

milk or cream

or non-dairy milk of choice

1

whole

egg

½

cup

butter

melted (or substitute avocado oil or melted coconut oil)

1

cup

fresh or frozen blueberries or fruit of choice

or chocolate chips, pecans, walnuts, etc., optional
Instructions
Mix all ingredients together until well combined.

Spoon into a greased or lined muffin tin, filling each cup until about 3/4 of the way full.

Bake for about 20-22 minutes.
Notes
Store muffin mix in a cool, dark location. If using whole-wheat flour, consume within 2-3 months. If using all-purpose white flour, consume within 6-12 months (depending on how old our flour is at the time of making the mix).