Some of the links below are affiliate links, which means I will earn a commission at no additional cost to you, if you click through and make a purchase. Regardless, I only link to products we use on our homestead or believe in.
Learn how to create your own secret garlic, Italian, or other special recipe herb and spice blends. Complete with gift tags for the holiday season! Making special herb mixes to season food is easy and is much cheaper than store-bought versions. You know the ingredients in them, and you know how long they've been on the shelf. 
Why I Love Making Spice Blends
Herbs are a wonderful addition to any homestead. I grow as many herbs for medicinal purposes as I grow culinary herbs. I enjoy tending to them throughout the growing season and taking the time to prune my perennial herbs in the fall for an abundant harvest the following year.
Making your herb and spice blends only takes a few minutes, and you likely have most of the ingredients on hand. Many store-bought seasonings use anti-caking agents, some have GMO-derived ingredients, and many contain maltodextrin.
Commercial companies use Maltodextrin as a thickener, but studies show it can harm blood sugars and gut health. These homemade spice mixes contain only good stuff without harmful ingredients.
They also make frugal homestead gifts! Presented in a spice jar with a printed label and tied with a bow, they are as pretty as they are helpful!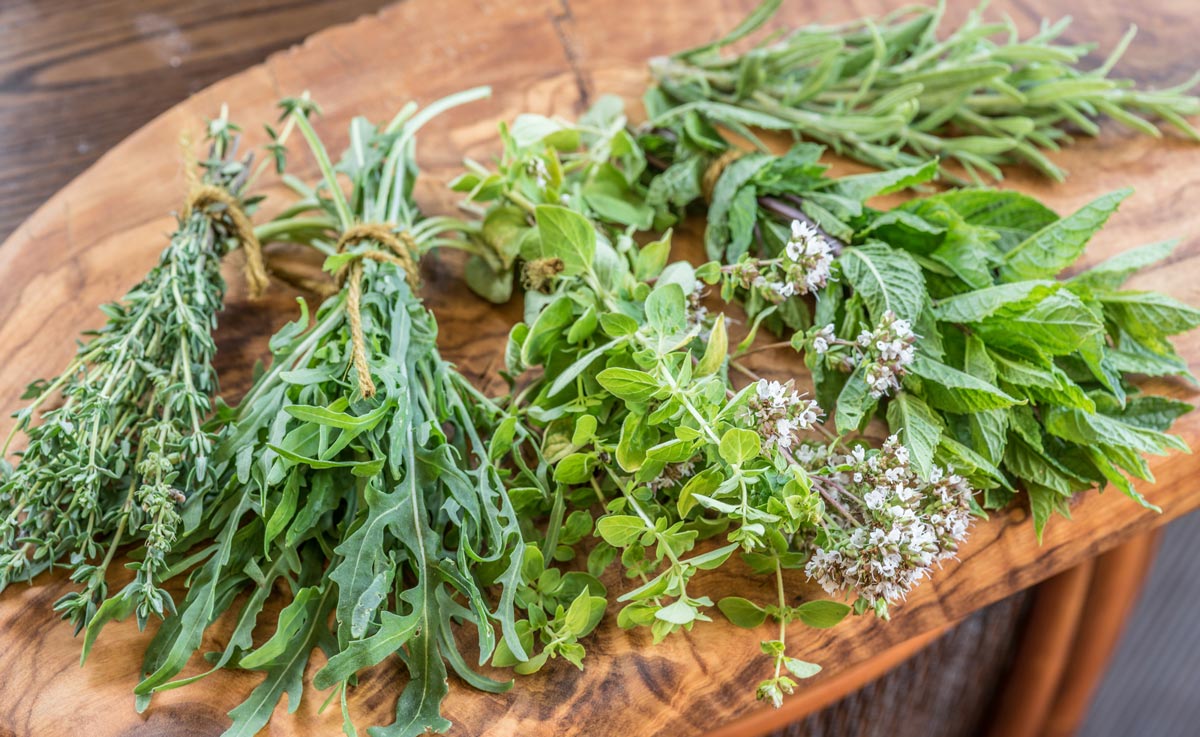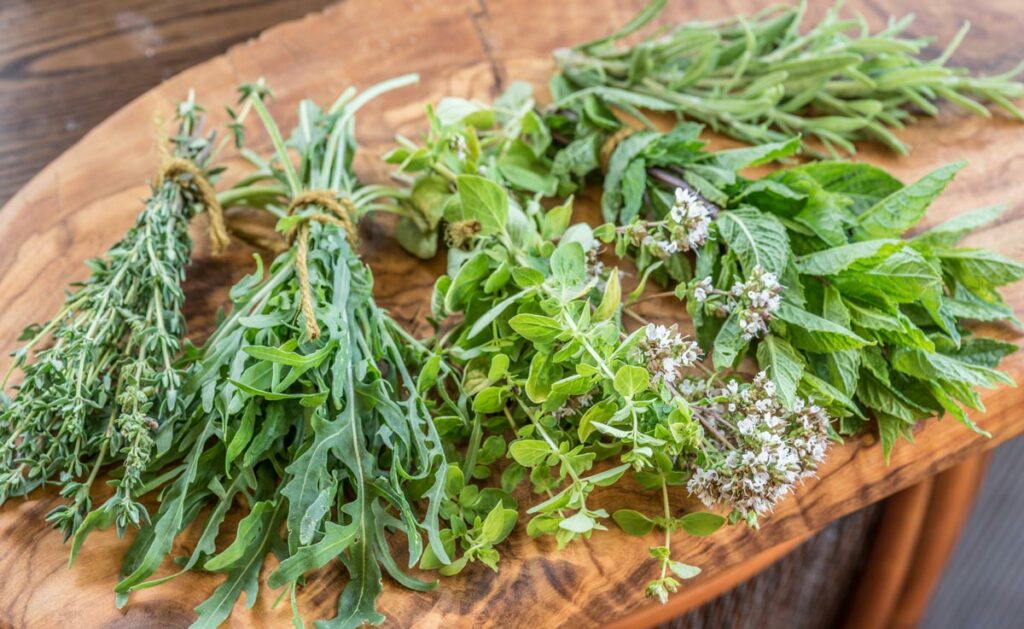 Sourcing Dried Herbs
There are lots of options for acquiring herbs and spices. Growing your own is the preferred method, but if it's too late in the year for that, don't stress about it!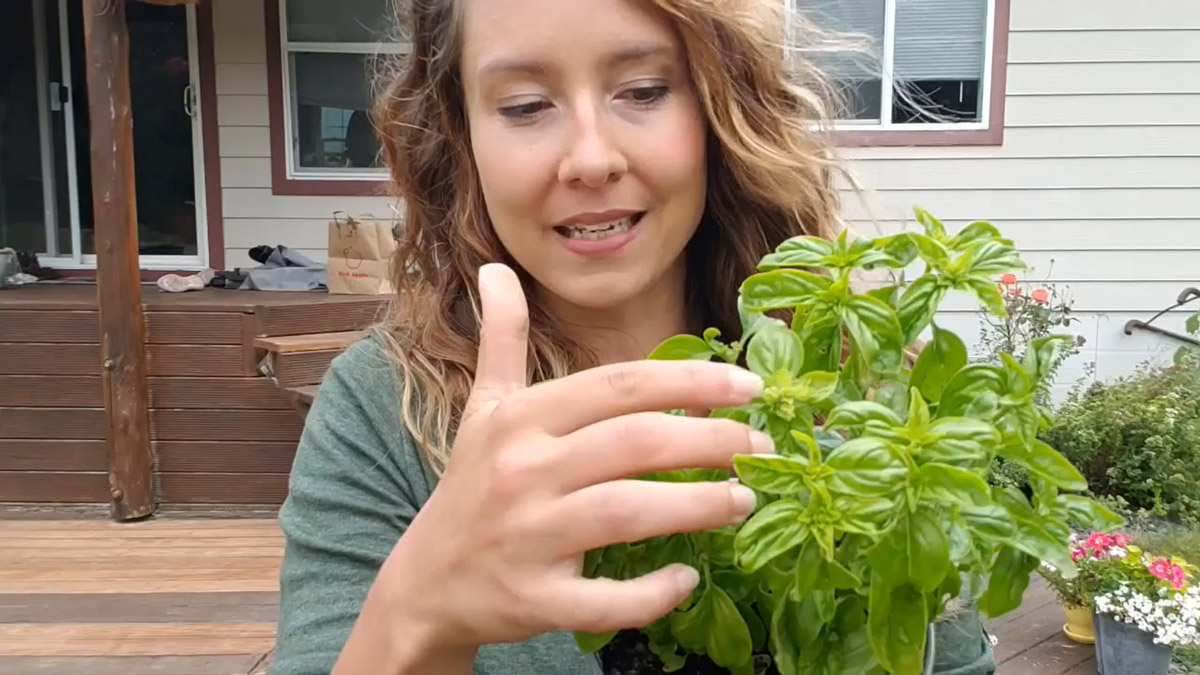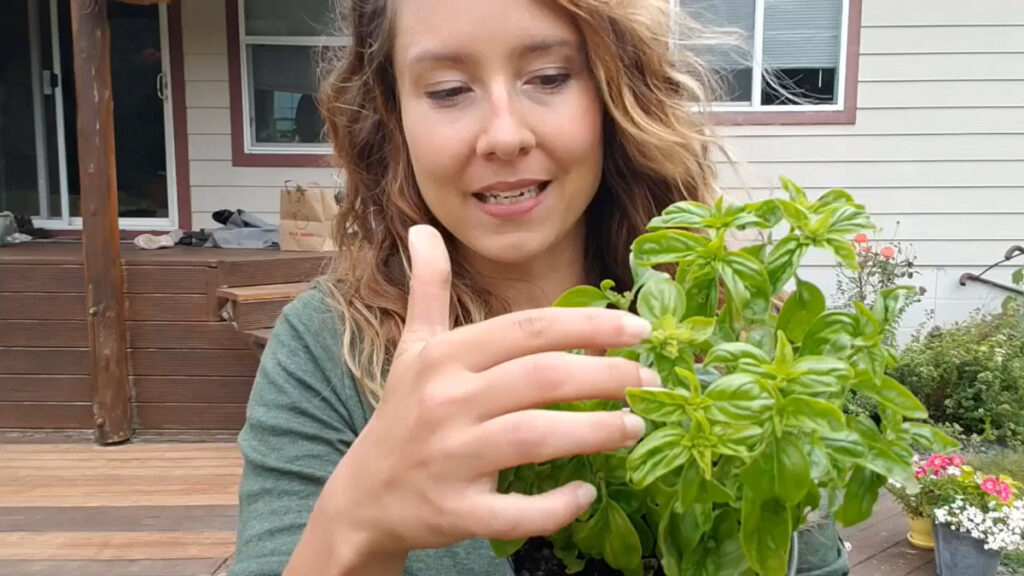 Grow Your Own
Herbs are easy to grow! I think the flavor depth of homegrown dried herbs is much better than store-bought herbs. It's impossible to know how long the herbs have been on the shelf when you buy them.
Fall is the time to plant your garlic. You can learn how to grow garlic to help you get yours in the ground before it's too cold.
Any time we shorten the timespan from garden to table ensures a more flavorful, nutrient-dense product. If you are new to growing them, it's important to learn how to harvest and dry herbs.
Purchase in Bulk
Online Co-ops – There are excellent online co-ops that sell herbs. For Azure Standard, simply pop in your zip code to see where they deliver in your area. Using that link will get you 10% off your first order of $50 or more when you use coupon code Melissa10 at checkout.
Online Herb Companies – Ordering directly from Farmhouse Teas is a great option for culinary and medicinal herbs.
Amazon – If ordering on Amazon, I prefer the Frontier brand in the bulk herb and spice section.
Grocery Store – Check your local grocery stores. Depending on your location and time of year, you may be surprised by what they carry.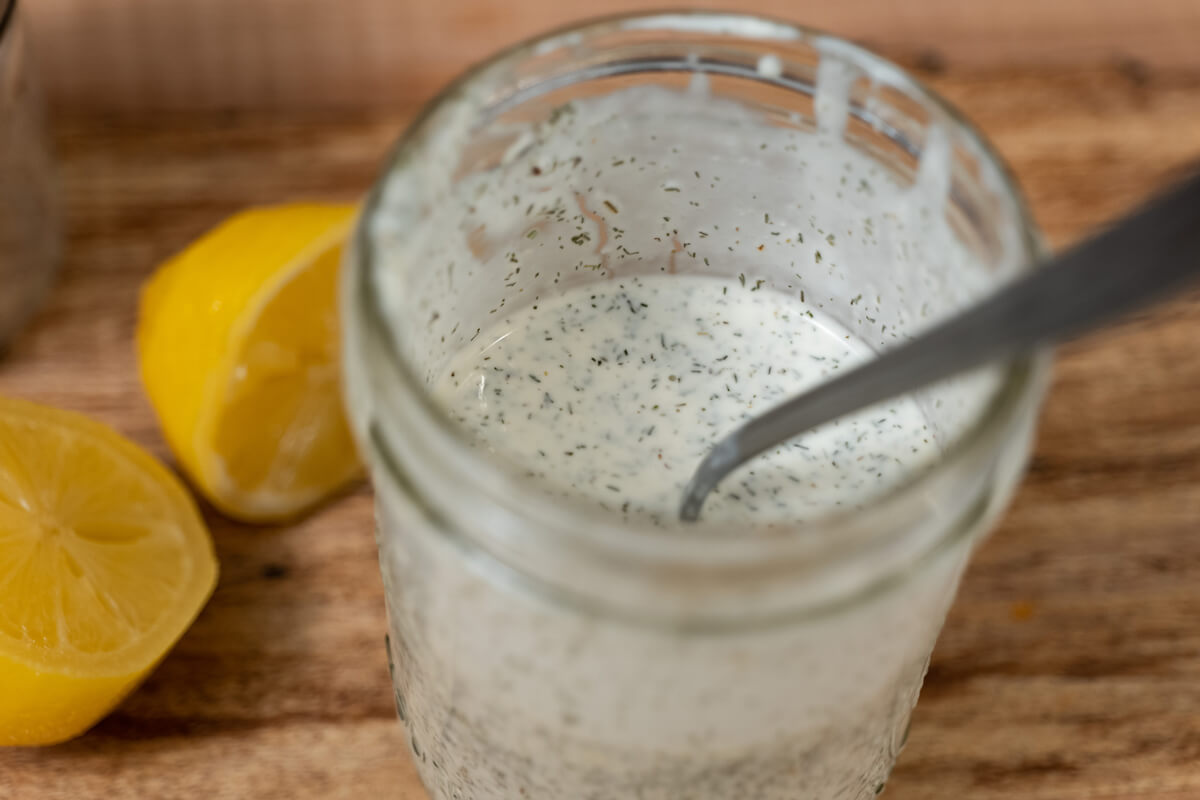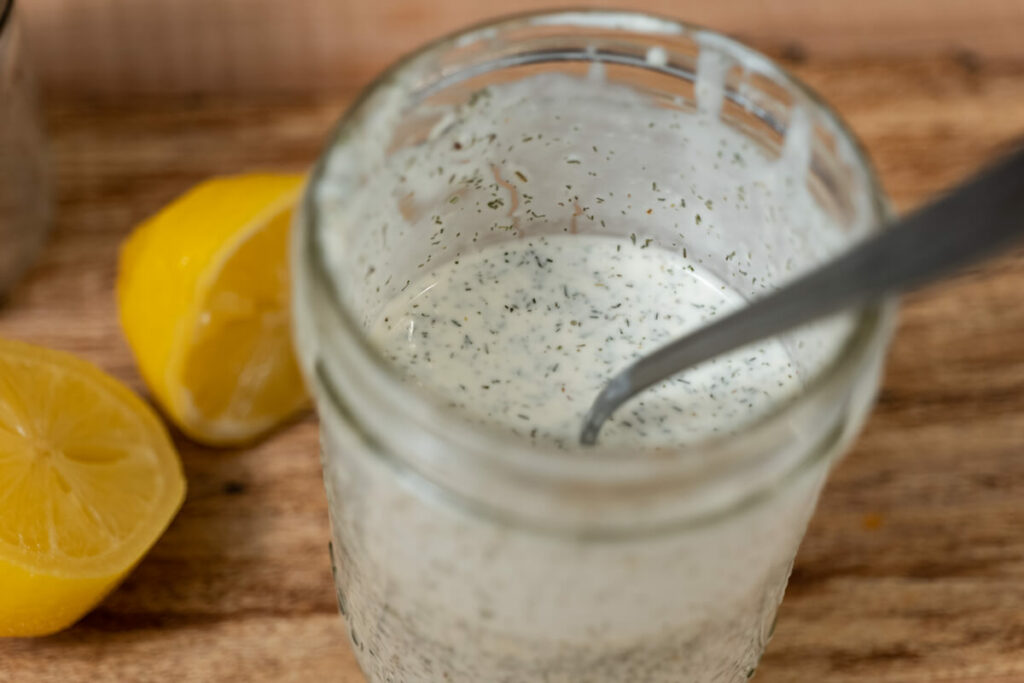 Using Homemade Herb and Spice Blends
Ranch Mix – Sprinkle on popcorn, season pot roast or roasted chicken, or make my homemade buttermilk ranch dressing (pictured above).
Italian Mix – Cover your favorite pot roast with olive oil, add some Italian seasoning, and a sprinkle of black pepper along with the ranch mix for a delicious main dish. You can also mix the Italian seasoning into stews like this old-fashioned beef stew.
Bouquet Garni – Add to soups, pork, chicken, turkey, and stews.
Taco Seasoning – Make nacho popcorn, or use it to season ground beef and homemade chili.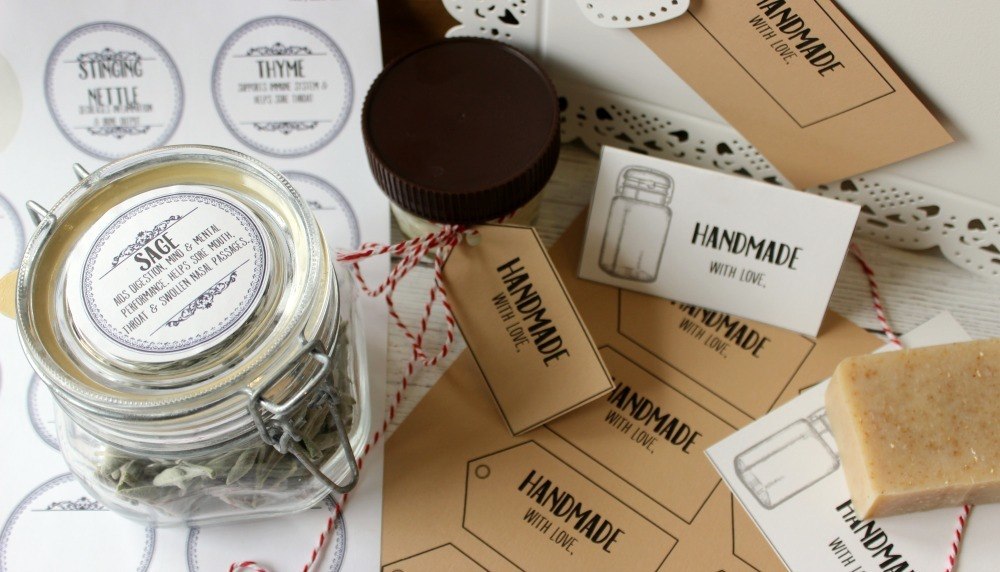 Storage
I prefer using glass jars to store spices. Glass preserves freshness for a longer time. They have the best flavor for approximately six months but are still usable past this time.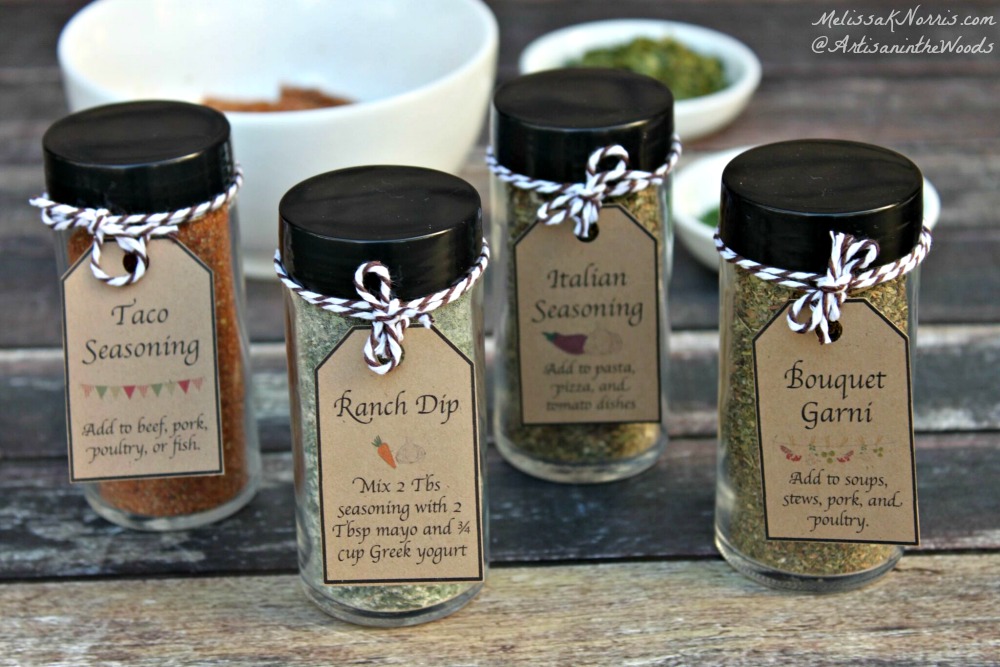 How to Make Herb and Spice Blends
Below are recipes for four of my favorite blends. To make things easy on the budget, purchase your herbs and spices in bulk, and look for spice jars at thrift stores.
Each mix makes enough for about two to three spice jars, depending on their size. You can easily double the herb recipes if you want to make a larger batch. You will want to use the leaves, not the powdered varieties, for the herbs.
Supplies
Measuring Utensils – You'll need measuring cups and spoons.
Medium Size Bowl – Use a bowl to fit the amount you are mixing.
Spoon – You can easily mix these blends by hand cut and could also use a food processor to blend ingredients.
Glass Jars – You can purchase the jars linked above, find jars at thrift stores, or use Mason jars.
Funnel – A funnel makes the jar filling much more manageable.
Ingredients
Italian Seasoning
1/4 Cup Basil
2 Tbsp Thyme
2 Tbsp Marjoram
2 Tbsp Rosemary
2 Tbsp Oregano
Taco Seasoning
1/4 Cup Chili Powder or Chili Seasoning
8 tsp Cumin
3 tsp Paprika
2 tsp Granulated Garlic
2 tsp Onion Powder
2 tsp Oregano
1/2 tsp Cayenne Peppers
1 tsp Sea Salt
Bouquet Garni
2 Tbsp Summer Savory
2 Tbsp Basil
2 Tbsp Sage
1 Tbsp Oregano
1 Tbsp Marjoram
1 Tbsp Rosemary
1 Tbsp Thyme
1 Tbsp Dill
Assembling the Mixes
Combine all of the herbs and spices in a bowl.
Transfer the mix into a jar. Pro-Tip: Use a funnel to cut down on waste.
Close the jar, tie on a tag, and it's ready to go.
Did you make this recipe? If so, please leave a star rating in the recipe card below. Then snap a photo of your DIY spices and herb blends and tag me on social media @melissaknorris so I can see!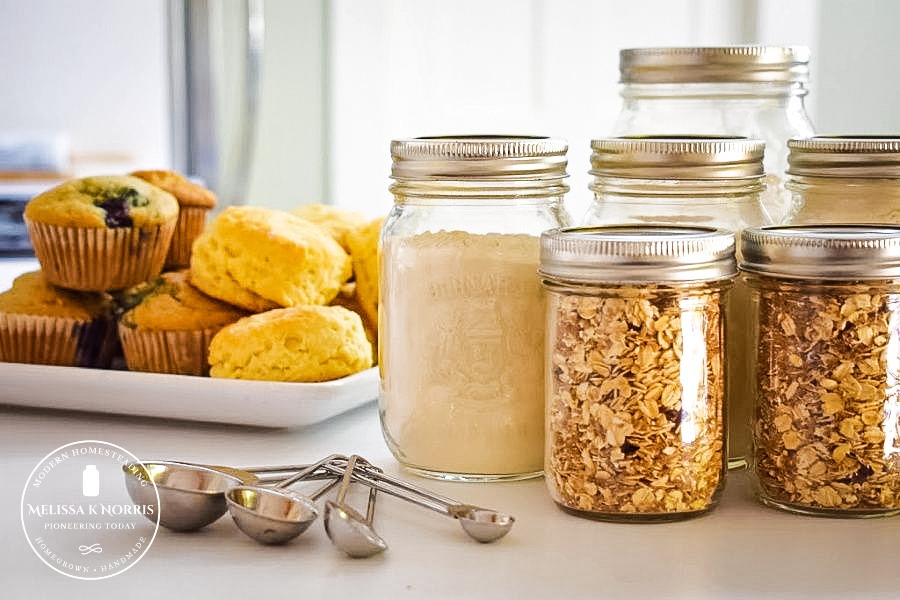 More Gifts in Jars Ideas
This post was originally a guest post by Andrea from Artisan in the Woods and has been updated with new links and improved step-by-step instructions.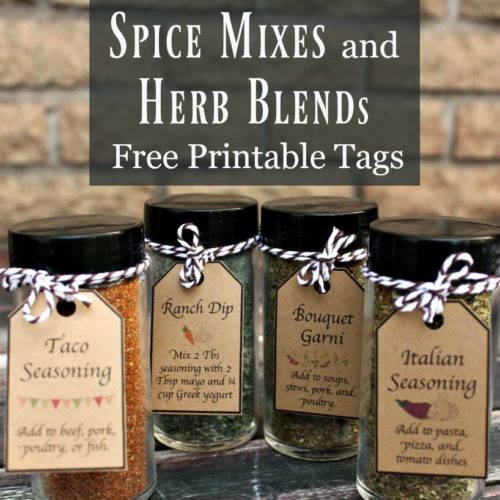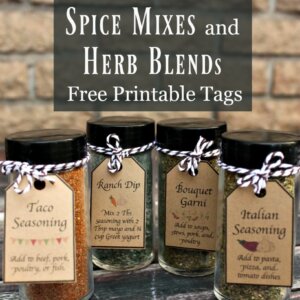 Homemade Spice Mixes and Herb Blends for Gift Giving + Free Printable Tags
Easy and delicious homemade herb & spice mixes, perfect for your kitchen and gift giving.
Ingredients
Italian Seasoning
1/4

cup

basil

2

Tbsp

thyme

2

Tbsp

marjoram

2

Tbsp

rosemary

2

Tbsp

oregano
Ranch Dip Mix
1/3

cup

parsley

6

tsp

dill

4

tsp

chives

4

tsp

onion powder

4

tsp

granulated garlic

1

tsp

salt
Taco Seasoning
1/4

cup

chilli powder

8

tsp

cumin

3

tsp

paprika

2

tsp

granulated garlic

2

tsp

onion powder

2

tsp

oregano

1/2

tsp

cayenne pepper

1

tsp

salt
Bouquet Garni
2

Tbsp

summer savory

2

Tbsp

basil

2

Tbsp

sage

1

Tbsp

oregano

1

Tbsp

marjoram

1

Tbsp

rosemary

1

Tbsp

thyme

1

Tbsp

dill
Instructions
Directions for all mixes:
Combine all of the herbs and/or spices in a bowl

Transfer the mix into a jar.  A funnel can be helpful!

Close the jar, tie on a tag, and it's ready to go!