Some of the links below are affiliate links, which means I will earn a commission at no additional cost to you, if you click through and make a purchase. Regardless, I only link to products we use on our homestead or believe in.
A frugal gift that can be made for less than $1 and with food storage items makes my little homesteading heart tap dance jingle bells. Throw in that it uses a Mason jar and I'm a happy girl.
Let's talk consumable gifts. I love consumable gifts because they're things we use. My favorite things to give and receive are consumable gifts, such as food (everybody eats) books, and learning courses or educational DVD's. In this episode we're talking food items for the most part.
Listen to this post (just push play below) and all our episodes of the
Pioneering Today Podcast while you're on the go, scrubbing the house, cooking up dinner (can I get an invite?), or mucking out stalls! I post new episodes Friday mornings. You can subscribe via RSS and receive every episode for free.


Or subscribe via Itunes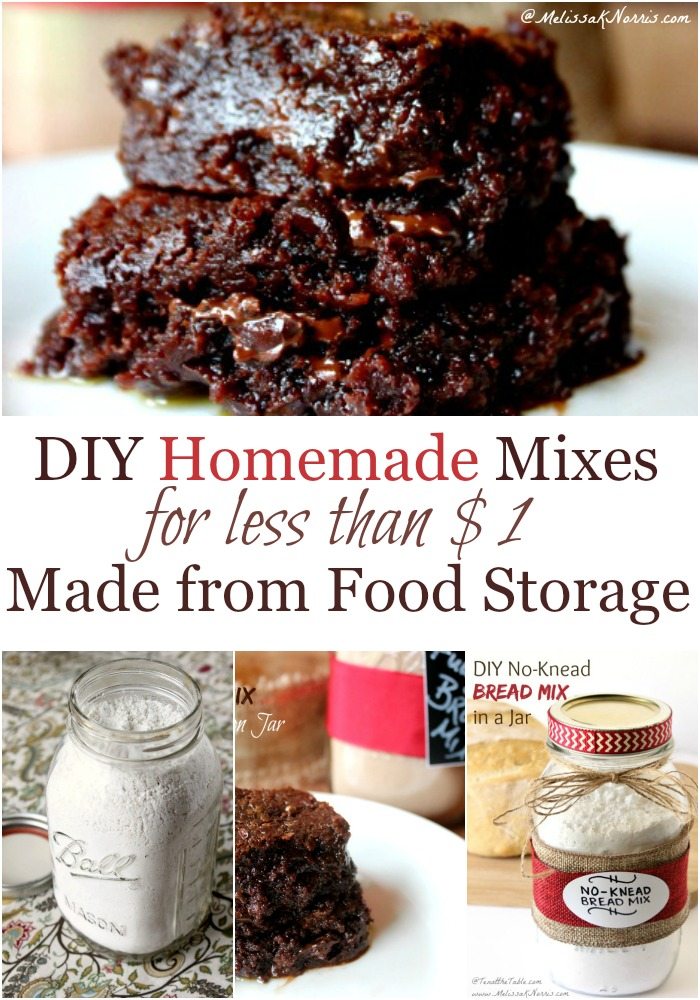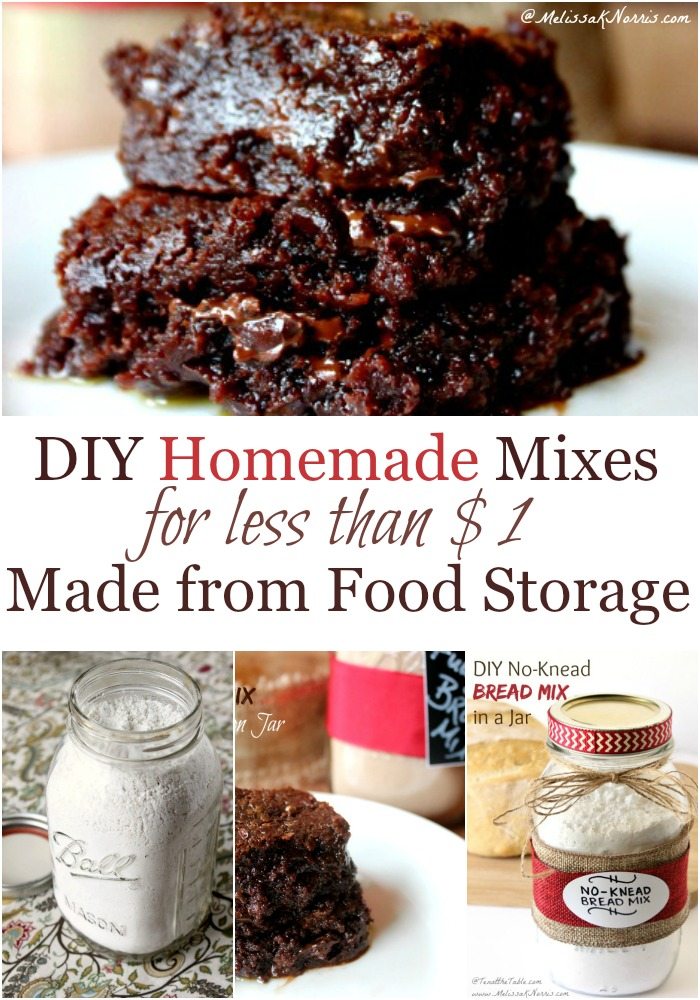 I received this gift from my Mom about 7 years ago. I put it in the cupboard and 7 days later (what's up with that number 7?) I came home from work and had one hour from when I walked through the door from work until we needed to be at the party.
I didn't have anything prepared in advance to take. I pulled this out of the cupboard, whipped it up, and had it ready to go in less than an hour.
3 Reasons DIY Homemade Mixes are the Best Gifts
1. Comes to the rescue. When you're super busy there's nothing like having someone start your cooking for you!
2. Made from scratch. No chemicals, no preservatives, just simple ingredients.
3. Tastes amazing! People only share their best recipes. It took me weeks to find the perfect brownie recipe, but it was so worth it.
Okay. 4. They use Mason jars, ya'll.
Mason jars are a gift all in themselves. The jar can be reused so many times. Canning (of course here I try to not use plastic, so Mason jars are my everything containers here. They can go into the oven, the microwave ( I still use it every now and then, I know, I know), they make great salad containers for work or school, leftovers, freezer containers, dry food, you name it, I put it in a Mason jar.
Mason jars can be found at yard sales, thrift stores, Goodwill, or ask on Facebook if anyone has any Mason jars you're not using, I'll take them off your hands. My husband's grandmother is now in her 80's and doesn't can as much as she used to and gifted them to me.
In return, I can and give her homecanned goodies for Christmas.
Tip: If you're purchasing Mason jars used instead of new, run your finger over the rim of the jar and make sure there's no chip, nick or crack. These aren't your canning jars, but the nicked ones work great for other projects.
I use nicked Mason jars for dry good food storage or decorating. Wide mouth jars holds spoons. I use them for dried flower arrangements. My kids toothbrush holder is a Mason jar… ya, I'm addicted.
Mason jars are an excellent item to put your gift in, because they become a gift in and of themselves.
Frugal Recipes that Cost Less than a $1
Made-From-Scratch Life: Simple Ways to Create a Natural Home– This is the story and full book on how I changed our eating and cooking after having my stomach and esophagus biopsied for cancer. Filled with tips, recipes, and easy frugal ways to transform your kitchen, home, and barnyard to a from scratch natural sanctuary.
Decorating ideas for your DIY Homemade Mixes in Mason Jars
Jute twine
Ribbon
Chalkboard tags
Burlap Ribbon
Printed cupcake liners over the top and screw down with the band
Fabric (use scrap fabric, for more on this 9 Tips for a Frugal Homemade Christmas like Laura Ingalls)
Used canning lids can't be used for canning, but they're great for using on dry goods storing or these homemade canning lid Christmas ornaments (they double as gift tags)
Include the entire recipe on a card so they can make it again themselves later. One of the best gifts we can give people is the ability to make things at home from scratch instead of the preservative and questionable ingredients from many of the boxed versions at the store. Plus, it's frugal and one of the first steps to living more self-sufficient.
From most of these 8 ingredients, you can make almost any mix (8 Foods You Should Be Storing & How)
Six years ago I had a health scare and we redid the things we ate. To avoid the ingredients that were wrecking my health I had to make most things from scratch at home.
This is the first bread recipe I started making, 5 Minutes a Day No Knead Bread (full recipe & tutorial) and here's the instructions on how to make it as homemade mix for a gift DIY No Knead Bread Mix in a Mason Jar.
My recipe is adapted to make it a soaked bread recipe by adding apple cider vinegar.
2 reasons to add apple cider vinegar to bread products
It makes soaked bread recipes easier to digest by helping to break down the phytic acid.
It helps the texture of no knead bread products. Kneading is what helps develop the gluten which gives bread the soft texture. By adding apple cider vinegar to no knead products, like no knead bread and my great-grandmother's flaky pastry recipe, it improves the texture. No, you don't taste the vinegar in the end product, I promise.
2 time saving tips
The no knead bread recipe makes up great bread bowls for holiday parties for the hot dips. Make smaller loaves, bake, and freeze. Simply thaw them out the day you need them.
I make a whole bunch of these mixes up at once so I've got gifts ready to go and then some for myself… because there's nothing wrong with making yourself a present.
The kind of gifts you give someone that spurns them to make a change and improve their life is the best gift. Click to tweet