Some of the links below are affiliate links, which means I will earn a commission at no additional cost to you, if you click through and make a purchase. Regardless, I only link to products we use on our homestead or believe in.
Who doesn't have the goal of eating healthier? I don't think I've ever heard anyone say, I want to eat more junk. But eating healthier is so subjective. Everyone's version of healthier is going to be different based on their normal diet. My healthy might be your bad, or vice versa.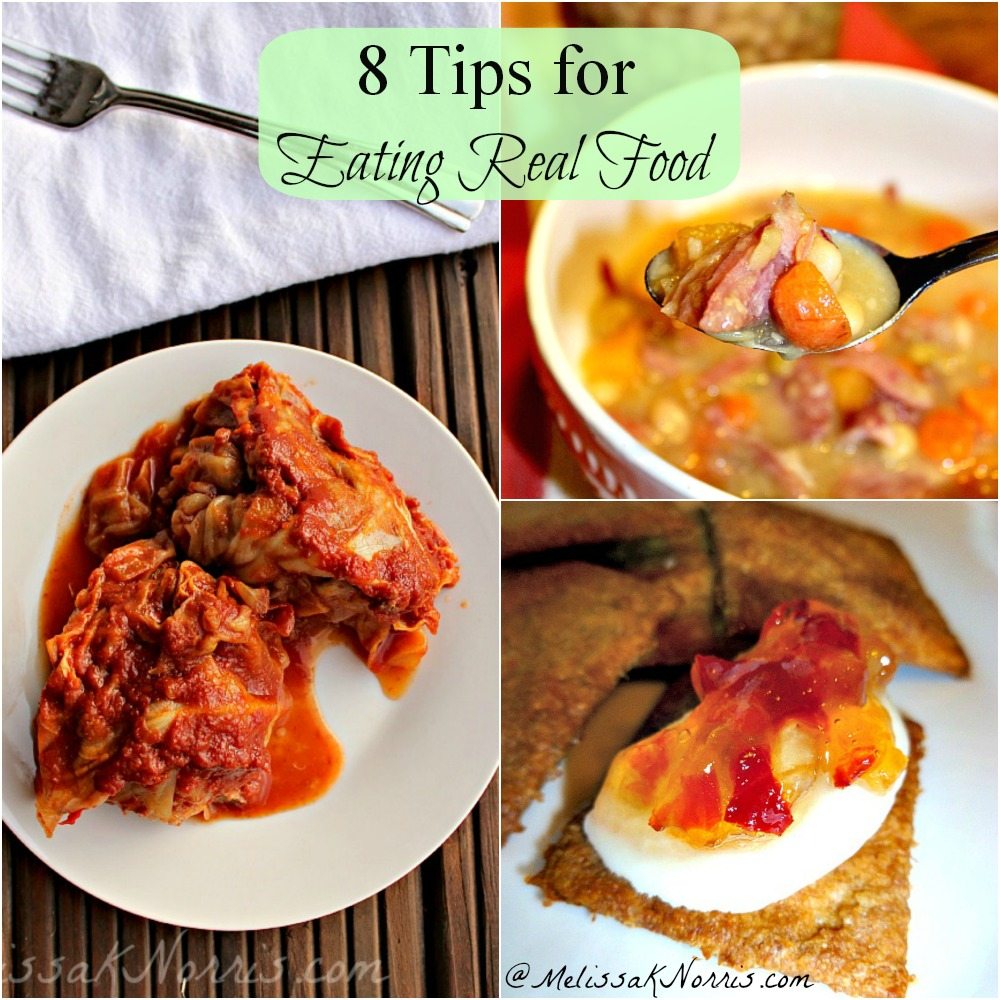 Despite the specifics of each person's diet, some gluten free, dairy free, nut free, enter whatever your item is _______________ free, I believe eating the most unprocessed cooked at home version of whole foods is going to be the healthiest. And while I don't have it all figured out, over the past three years, we've made a huge revolution in the foods we eat and how we prepare them at our home.
Here's my tips to help those of you wanting to kick the processed boxed food life and get on to eating healthier.
1. Plan your meals. So simple, it couldn't make that big of difference, right? Yeah. It really does. If a whole month scares you, start with just a week. Even your snack food. You don't have to write it out, but know you'll eat two snacks a day (or however many snacks you normally eat). As snacks, we do a fruit (I usually eat half a piece of fruit per snack) and some nuts, or the natural peanut butter (or almond), some type of fat or protein with the fruit. Sometimes it's an avacodo. I multiply out how many pieces of fruit I need for me and my husband and the kids. I purchase a variety and we can decide during the week which day to eat which thing.
2. Prep your food. This seems like another obvious, but it will be a big deal to your success. Whatever day you have off, take time to chop or slice up your veggies for the week. Cook ahead some quinoa, rice, and or beans to use as sides for meals. I like to make a big pot of refried beans in 10 minutes (homemade is cheap and healthy, without the extra fat from store bought varieties or weird ingredients) up to toss in with eggs for breakfast, or on top of salads, as a dip, or in a tortilla. If you've got food ready to eat or cook with in the fridge (rinsed and chopped/diced) when you're pressed for time, you won't fall back on your non-healthy quick grab items.
3. Get rid of your biggest temptations. While you may not be able to afford to throw out everything you've got in your pantry at once that isn't healthy, get rid of the items that hold the most temptation for you. I happen to like salty potato chips. I don't buy them. If they're not in my house, I can't eat them. After you use up an unhealthy item, replace it with a real whole food version, or learn to make it yourself with better ingredients. For example: tortillas. Store bought tortillas are filled with GMO ingredients and aren't very frugal. Use a lettuce leaf to make a wrap, or make them yourself. I've done a sourdough or whole wheat version that rocks. Crackers, yep, I make them at home, too.
4. Keep it as close to nature as possible. Vegetables, fruits, and meats that don't come in a package with an ingredient list. Best is homegrown heirloom organic, but I don't produce enough to make us completely self-sustainable (though I do with our natural grass fed beef and eggs). We still purchase chicken meat, and fresh fruits and vegetables in the off season months. I do my best to purchase the dirty dozen fruits and veggies organically.
5. Flour (for those of us not sensitive to gluten) I purchase our organic wheat berries from our local co-op, though you can also order from places like Azure Standard, to grind our own wheat. If you're not ready to grind your own wheat, start by using unbleached organic all purpose flour, or try using organic pastry ground whole wheat. For a good all-purpose flour, I can't say enough about spelt. Spelt is a personal favorite as it is non-hybridized, primitive, and it's gluten levels are lower like ancient grains. Meaning it's not been hybridized and turned away from the way God made it. Spelt works well in breads and in pastry recipes. I make all of my cookies, pie crusts, and muffins with spelt flour. Here's a large 25lb pound from our affiliate partner Amazon Vitaspelt Organic Flour, White, 25 Pound and a smaller bag if you just want to give it a try Bob's Red Mill Organic Spelt Flour, 24-Ounce (Pack of 4)
5. Read your labels. When I first started reading labels, I was shocked at the things snuck into seemingly healthy foods. High fructose corn syrup, soybean oil, canola oil, and food dye to name a few. We try to go as GMO-Free as possible, here's a chart to help you know what to look out for. A great rule of thumb is if it has more than 5 ingredients and something you don't know what it is or can't pronounce, put it back. I still purchase my spaghetti sauce from the store. Though this year I'm putting up a greenhouse and will have enough tomatoes, (please don't let this be famous last words). However, I buy organic tomato sauce in glass jars. I can usually get it for $2.99 and I save and reuse the jars for other food storage or projects.
6. Cook ahead of time. I cook our main meat for the week on Sunday's. This varies from our own beef in either a pot roast or taco meat, a whole chicken or large amount of chicken pieces, a turkey, a ham, or fish. We eat it with sides that night, making sure I have enough for leftovers the next night. I then plan the rest of our meals for that week (or as far as I can stretch the meat) with the left overs. Taco meat works great as tacos, taco salad, in scrambled eggs, etc. Chicken or turkey works in soups, casseroles, on top of greens in a salad, and I use the bones to make broth.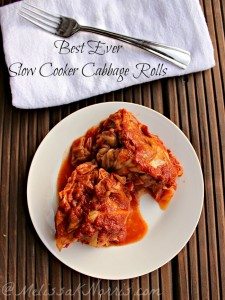 7. Use your slow cooker. Is there anything better than a slow cooker? I can't think of anything I use more in my kitchen than mine. I can walk through the door and have dinner waiting, kind of like a personal chef. I usually plan a slow cooker supper in the middle of the week, when I've exhausted all of our leftovers from Sunday night. Two of our favorites are Ham and Bean Soup and Slow Cooker Cabbage Rolls (both are gluten free, but we just like them because they taste awesome). Need a bit more inspiration? Check out these 80 Gluten-Free Slow Cooker Recipes.
8. Use your freezer. Double up your recipes and freeze one of them. There are tons of websites out there dedicated to freezer cooking, here's one I like from Once A Month Cooking 31 Back to School Freezer Recipes. I usually freeze the veggies and meat. Any tomato sauce based recipes tend to hold up really well, like lasagna, cabbage rolls, enchiladas, but I've even froze my cheese and dairy without a problem. Here's my recipe page with over 44 real food versions of different main dishes, snacks, sides, veggies, and breads to get you started.
What are your tips to eating real healthy food? Did I forget anything? Is there an area you'd like to know more about or to have covered in a bit more detail? Let me know, I want to hear from you.