Some of the links below are affiliate links, which means I will earn a commission at no additional cost to you, if you click through and make a purchase. Regardless, I only link to products we use on our homestead or believe in.
Homemade cream of chicken soup substitute is a must have in your recipe wheelhouse. This homemade cream of soup whips up in less than 4 minutes and beats running to the store every time, your health and taste buds will thank me and you'll never buy a can of glue masquerading as soup again!
This healthy homemade condensed version for cream of chicken or mushroom soup works wonderful in casserole, soup, Instant pot, slow cooker, and sauce recipes without any of the junk found in store bought versions. Plus, it's extremely frugal and fast to make with standard pantry ingredients you already have on hand.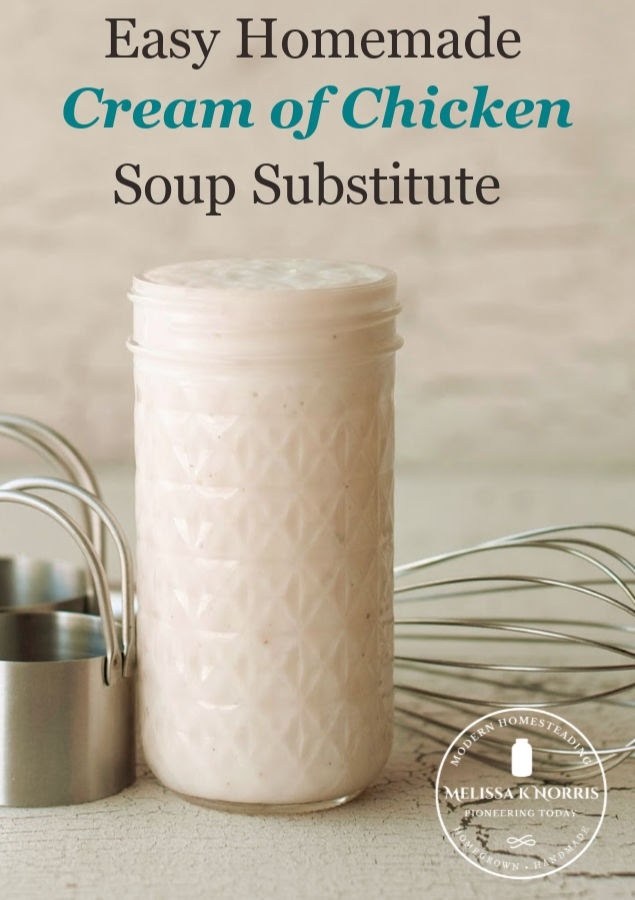 I have to confess, until I had a health scare and started to read ingredient labels, I cluelessly had no idea the junk that was in so much of the processed items I was buying from the store.
Case in point, Campbell's condensed cream of chicken soup contains 22 ingredients, including Monosodium Glutamate (aka MSG), Soy Protein Concentrate, soy protein isolate, and "natural flavoring" which doesn't tell you anything about what it actually is. Put down the can and just say NO!
I'm sad to say it took me more years than I'd care to admit in my early twenties to realize you could even make these items at home. But I can proudly say, since I learned how to make this old fashioned cream of chicken soup recipe I haven't purchased it in the store since, going on over 10+ years now (are you trying to do the math now and figure out my age? 😉 ) and you'll soon be able to say the same thing.
Who else loves scratching off a store bought item they never have to buy again?
You can make a wholesome delicious cream of anything soup mix with just 5 ingredients, all of which are normal and whole foods variety.
Homemade Cream of Chicken Soup Ingredients
Butter
Flour
Chicken Broth (here's how to make your own bone broth)
Milk
Salt & Pepper
Seriously, they blend together to make a delicious and very creamy homemade version. You can thin it down if you need more of a sauce, or keep it thick for a wonderful white sauce pizza.
Best part, you can make it your own with easy swaps or add ins to fill your need for any cream of soup recipe.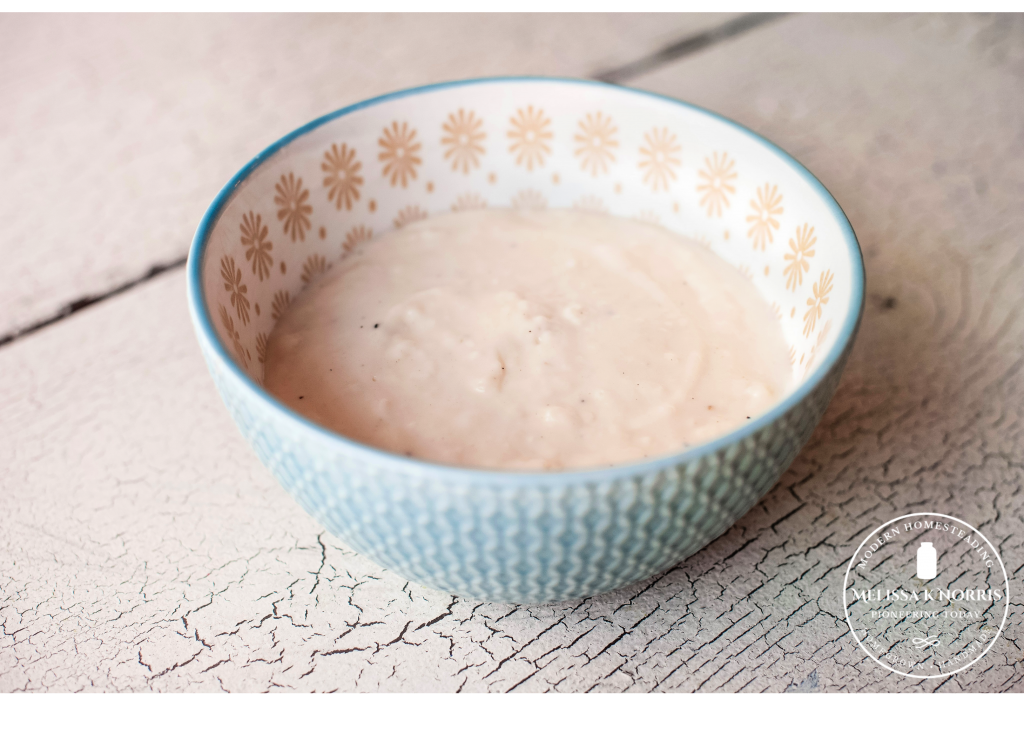 Need a cream of anything soup gluten free version?
Use either organic cornstarch or xanthan gum, both work great as the thickener.
Need a condensed cream of mushroom soup substitute?
Simply dice up about a 1/4 cup of mushrooms and saute in the butter for a few minutes before adding your other ingredients.
How about a condensed cream of celery soup substitute?
Finely dice a stalk of celery (about 1/4 to 1/2 cup) and saute in butter until tender and then add in other ingredients.
Want a punch of garlic or onion and you're in a hurry?
Whisk in 1/2 teaspoon of garlic or onion powder for a delicious white sauce.
Dairy free version?
I've got you, use all broth or full fat coconut milk, unsweetened of course. To make this really stand out, use your own homemade bone broth, here's my video How to Make Bone Broth in Instant Pot (FAST BONE BROTH) that gels every time!
Want to make this the most decadent rich cream of chicken soup you've ever had?
Use cream in place of the milk, you're welcome!
Want more from scratch homemade versions of pantry staples?
Get over 100 from scratch recipes in Melissa's book Hand Made: The Modern Guide to Made-from-Scratch Living  from easy skillet meals, old-fashioned favorites like molasses sugar cookies, to flaky biscuits (you'll never go back to the canned kind again), to overnight pancakes (mix up the batter the night before and fry up in the morning), you'll find hand made has never been easier.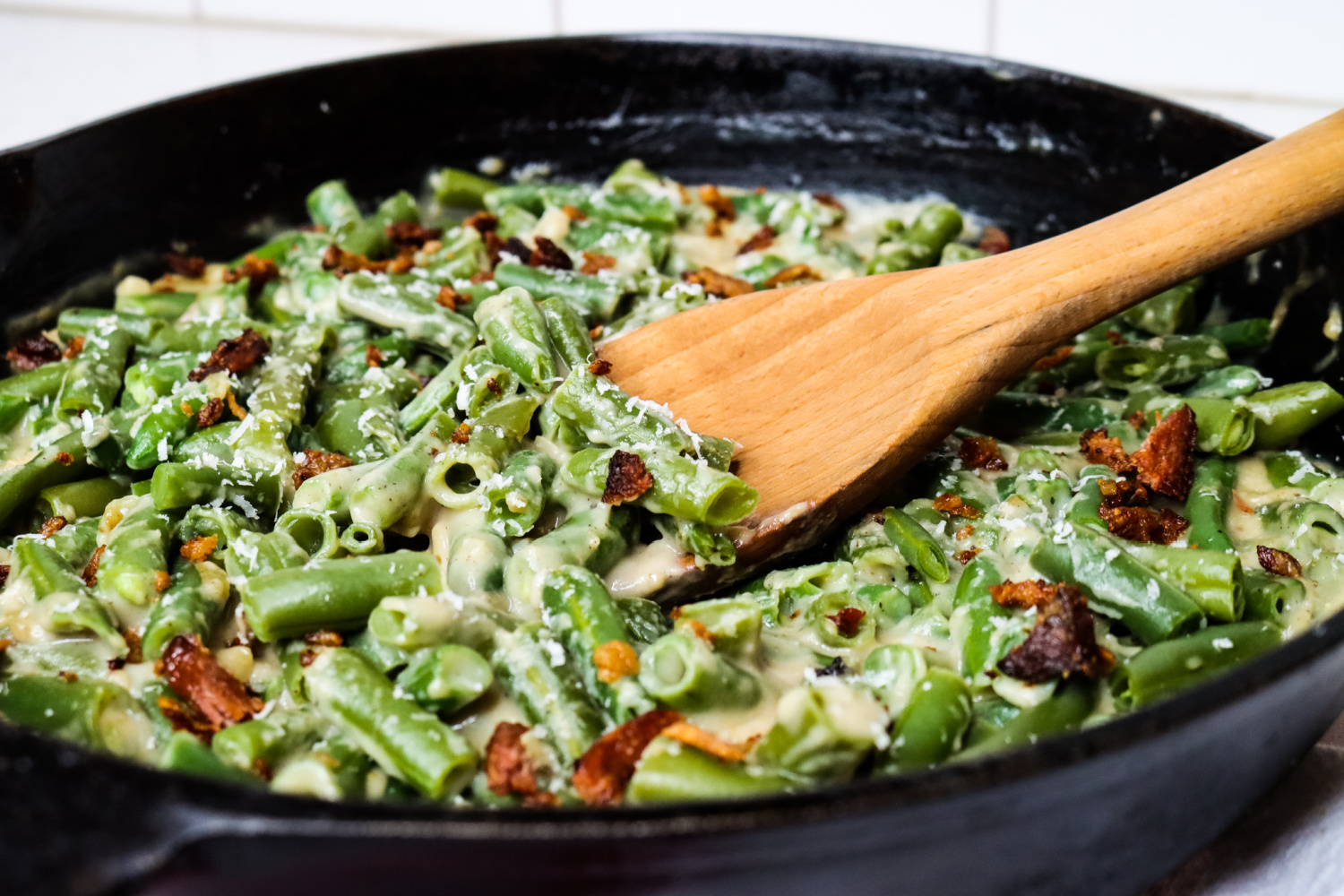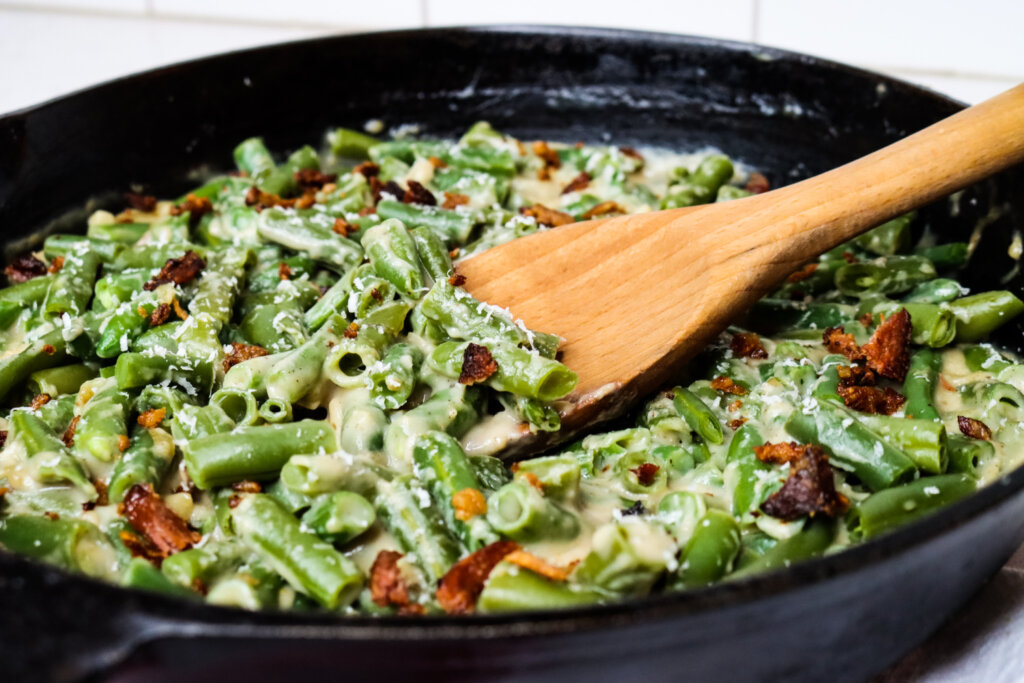 Use this homemade cream of chicken soup substitute in these recipes:
Green Bean Casserole – From Scratch
Healthy Chicken Broccoli Casserole Recipe
Click here for more delicious recipes plus bonuses with your copy of Hand Made, and see what other's have to say!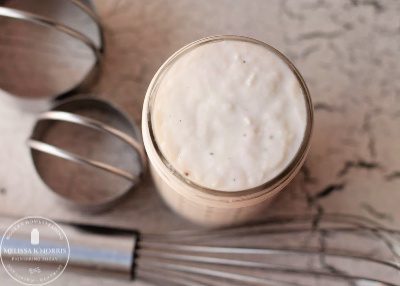 Homemade Cream of Chicken Soup Substitute
This homemade cream of chicken soup substitute whips up in minutes and only uses 5 ingredients to replace any condensed cream of soup. It's full of flavor and can be adapted for dairy-free, gluten-free and turned into cream of mushroom soup substitute.
Ingredients
3

Tablespoons

butter

dairy free use lard or coconut oil

3 to 4

Tablespoons

flour

organic cornstarch or xanthan gum works for gluten-free thickeners

1/2

cup

milk

for a rich sauce use cream

1/2

cup

chicken broth

for dairy free, use all chicken broth or non-sweetened coconut milk

1/4

teaspoon

salt & dash of pepper

dash of pepper
Instructions
In a saucepan over medium-low heat, melt butter (or fat of choice).

Whisk in flour. It will make a thick paste.

Slowly whisk in liquids. Bring to a simmer (barely a boil), adding more liquid if it becomes too thick. It will thicken up a bit on cooling.

Remove from heat and stir in salt and dash of pepper.
Notes
Need a cream of celery substitute: saute a 1/4 cup of finely diced celery in butter before adding flour and other ingredients.
Need a cream of mushroom substitute: saute a 1/4 cup of finely chopped mushrooms in butter (or fat source) before adding flour and other ingredients.