Come along and garden with me with my monthly gardening feature where I take you into my garden and show you everything I'm doing month-by-month! Here's everything I'm doing in the month of April. It's a lot!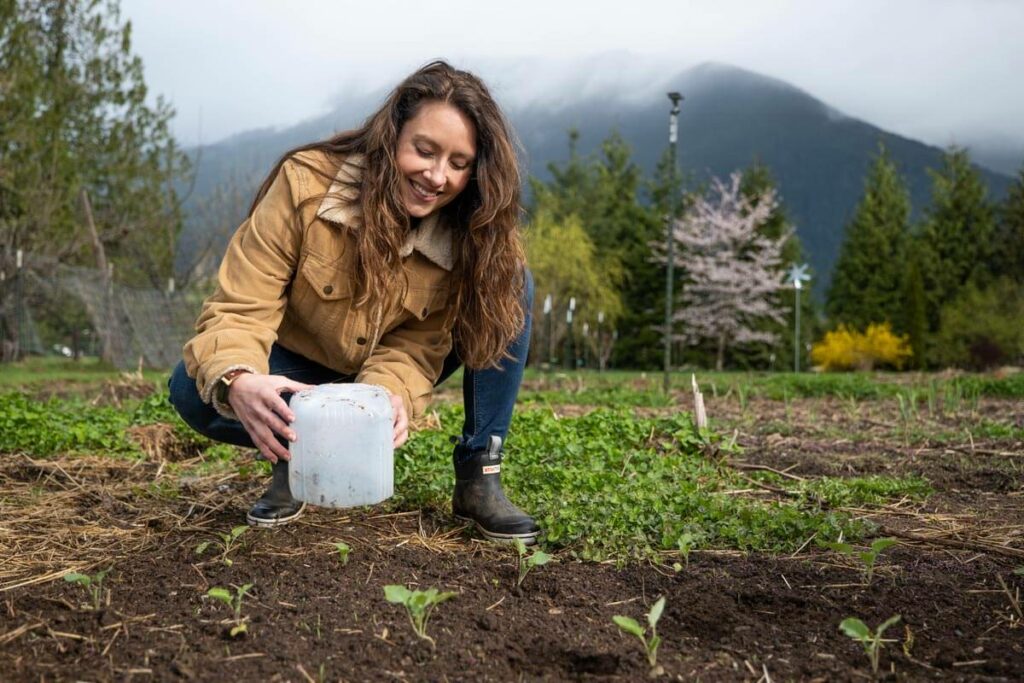 It's already the month of April and there are already so many plants in the ground. We're utilizing a lot of cold-weather growing strategies as we're still reaching freezing temperatures at night.
We're building on all the gardening tasks we did in March, and it's fun to watch the progression through this month on into the gardening tasks for May.
I'm in gardening zone 7B and my last average frost date is April 30th, so you may need to be doing these tasks a little sooner or a little later than I, depending on where you live.
Tasks for the Garden in April
Broccoli starts can go in the garden! My average last frost date is either April 30th or the beginning of May. But broccoli seedlings can be planted in the garden even when temperatures are getting into the low 30s. If we get much colder than that I'll cover them with a frost protector to keep them from getting damaged.
Use cold frames in the garden. I have cabbage starts and spinach in mine. I chose to plant cabbage in the cold frame to protect them from the slugs. Be sure to check out this great slug trap hack if you deal with them, too!
I added a straw bale cold frame this year (stay tuned for more info on these this Fall, 2022). They're a great inexpensive method for a cold frame.
This is the month to prep any garden beds for planting.
Chop and drop ground cover, add compost, add mulch to walkways to help suppress weed growth. Read more about using ground cover to add nutrients to your soil here. Read more about covering the garden with woodchips here. And read more about natural weed control in the garden here.
In the high tunnel,

I have some lettuce planted (it's still too cold in the main garden area).

I've also propped

open the high tunnel doors to help acclimate my herbs for the cold weather so I can transplant them into the medicinal herb garden.
I have transplanted my onion starts into the garden (learn how to start onions from seed here).
I've also direct sown onion seeds under a low tunnel. It's my own experiment this year to see if there's a big difference in starting onions from seed indoors vs. direct sowing them outside.
My perennial patch is growing which includes my rhubarb, my blueberry, and my raspberry plants. Be sure to check out my posts on how to prune raspberries, how to plant and care for blueberry bushes, and how to prevent mummy berry disease.
Get your bare-root plants from your local nurseries before they pot them up and charge you more!
If you want fruit this summer, consider buying 3-year old berry bushes that have a lot of fruit buds on the branches. (See what you can plant now for fruit this year!)
If you had fruit trees that blossomed but didn't produce fruit last year, it might be because they aren't getting pollinated. Consider getting an additional tree, or troubleshooting why your trees aren't getting pollinated. I purchased an additional elderberry bush in hopes of getting elderberries this year (here's how to grow elderberries). (Read more about growing fruit trees in pots here.)
Plant a "fruit cocktail" tree if you only have room for one tree! I got a pear tree with five different varieties that will self-pollinate. (See this post on how to create a fruit tree guild for the best health of your fruit trees.)
If you're planting multiple fruit trees to pollinate each other, be sure they have the same bloom time. (See how and when to plant a fruit tree here.)
Buy fruit trees with a large rootstalk, not necessarily a lot of branch growth. (See how to care for fruit trees in fall and winter here.)
Start making preserving plans! Know how you'll be using and preserving what you're planting in the ground now so you're not overwhelmed when the fruit is ready to harvest. (Check out this planning and preserving Q & A here and how to plan for preserving a year's worth of food here.)
Tending to my plant starts that are indoors. (If you haven't started seeds indoors, learn how here.)
When my starts are ready to go out into the garden, I will determine how many of my starts I need to transplant. I tend to overplant when getting started, just in case some don't germinate. Once they're ready to transplant, I can pick the healthiest looking starts to go out into the garden and plant the number my family needs for a year's worth of food. (Learn how to separate seedlings and how to pot up plants here.)
Grab my books The Family Garden Plan or The Family Garden Planner to help you figure out just how many plants you need for your family.
Start seeds for any additional herbs for your medicinal herb garden now.
And that's a wrap for April! Stay tuned to see what gardening tasks I'll be completing next month in May.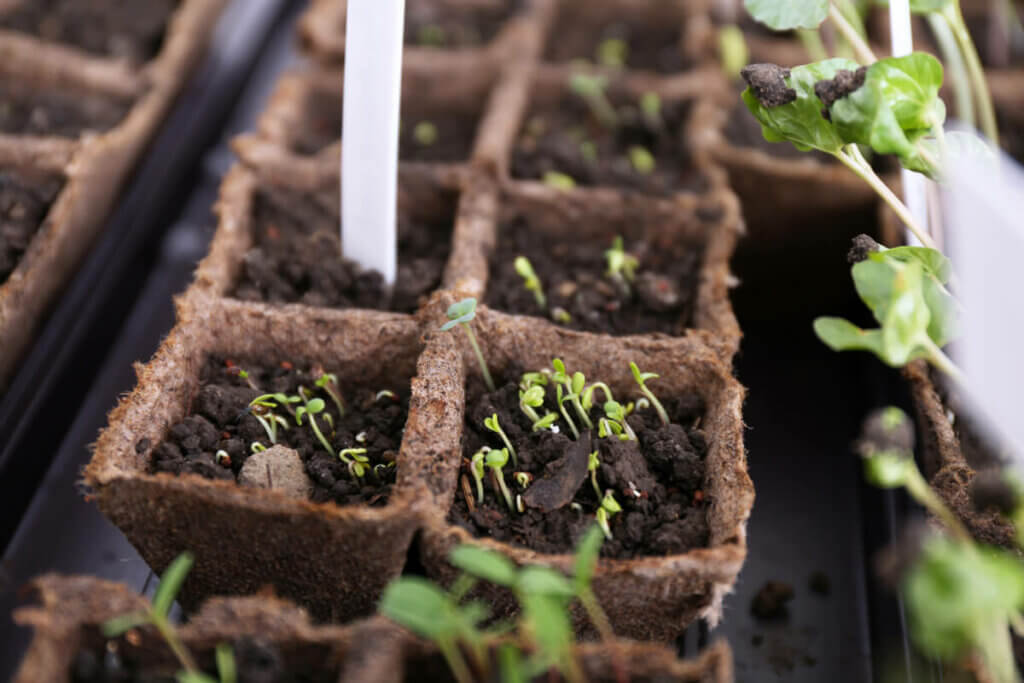 More Posts You May Enjoy