This month it's gardening in November! Though there's not much growing in the garden anymore, there's still plenty to be done, including cleanup and preparations for next year's garden. This is my monthly gardening feature, where I show you everything I'm doing in the garden month-by-month!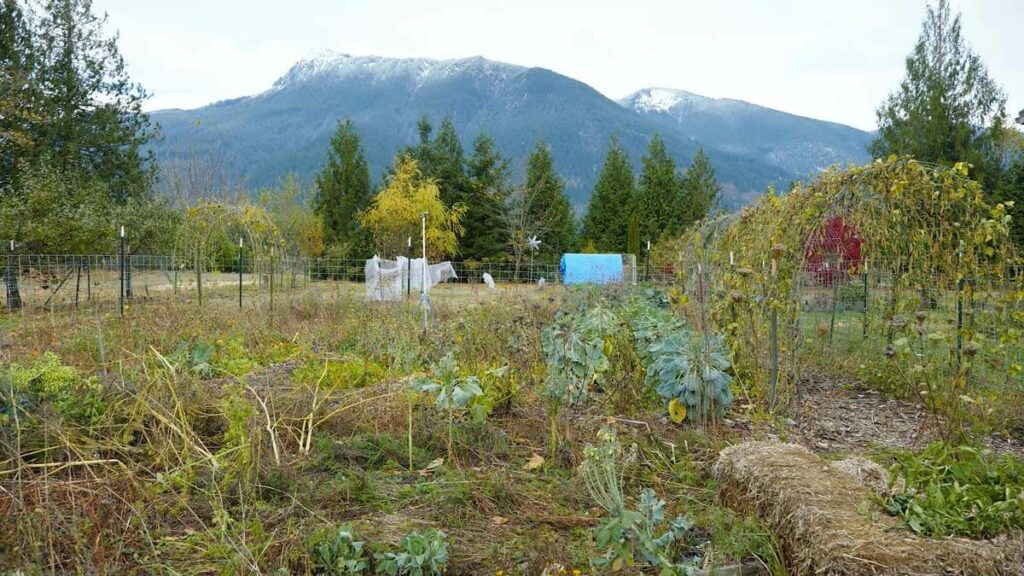 We've come to the end of the growing season, which means now it's time to make sure all our crops are properly cured and stored for the winter. Though there are still a few things we're harvesting from the garden, the growing is done and winter is here.
Continue reading this post for everything I'm doing in the garden in November, plus be sure to catch our other gardening-by-month posts here.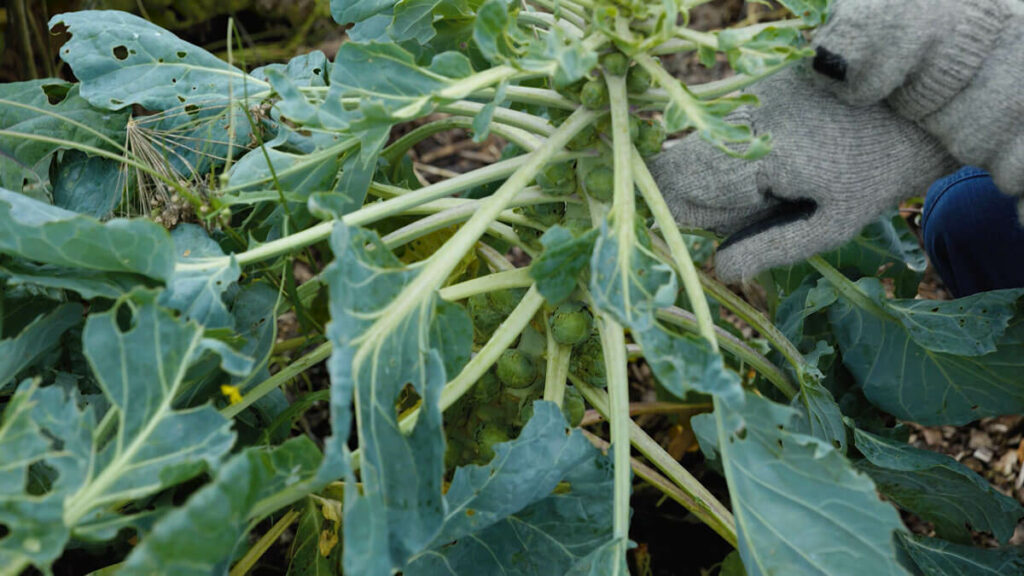 Tasks for the Garden in November
Harvest the remainder of the crops that need to be picked before a hard frost.
Leave the cold-weather crops like Brussels sprouts until they go through a hard frost/freeze (their flavor is improved greatly after a freeze). Enjoy harvesting off these crops for up to 6 weeks into the winter (depending on overnight lows). Pro Tip: Don't leave Brussels sprouts in the garden too long, as too many hard freezes and thaws can turn them mushy. Learn more about growing Brussels sprouts for maximum harvest here.
If you grew a lot of kale, you can keep them in the garden for now. They won't continue to grow, but you can use the garden like a refrigerator and only harvest what you need when you need it. Learn more about using the garden as cold storage here.
Clean out the garden from last year's crops that had any disease or insect damage. If they were healthy plants, you can leave them in the ground to decompose over the winter. Learn more about winter garden preparation here.
Carefully inspect the vines and crops still in the garden. Anything that's still on the vine, if you've experienced a freeze, won't continue to ripen or grow, so go ahead and harvest them now. If you haven't experienced a killing frost, leave them on the vine to continue ripening.
If you have chickens, you can allow them to free-range in the garden during the day to help clear vegetation and aerate and fertilize the soil. Learn more about using chickens in the garden here. Also, during the winter months, if you're experiencing really cold temperatures, be sure to harvest your eggs early in the day, so they don't freeze and crack.
For any garden harvest that you brought inside, be sure to allow them to dry and cure completely before putting them into storage. This includes winter squash and any seeds you might be saving for next year's garden. Learn how to save and store garden seeds here.
If you harvested any pie pumpkins this year, you'll also want to be sure to make my husband's grandma's from-scratch pumpkin roll recipe.
Gardening Tasks by Month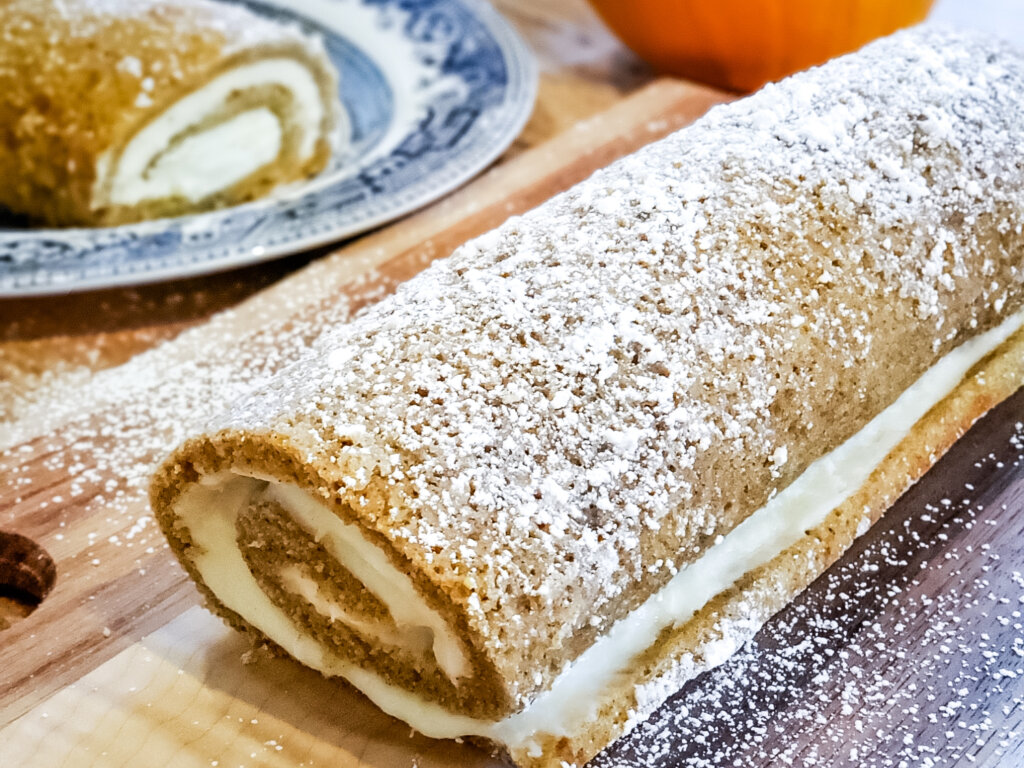 More Posts You May Enjoy