This month it's gardening in October! I'm preparing the garden for our first fall frost and harvesting the produce that's ready (but leaving the produce that's not quite ready for harvest). This is my monthly gardening feature where I show you everything I'm doing in the garden month-by-month!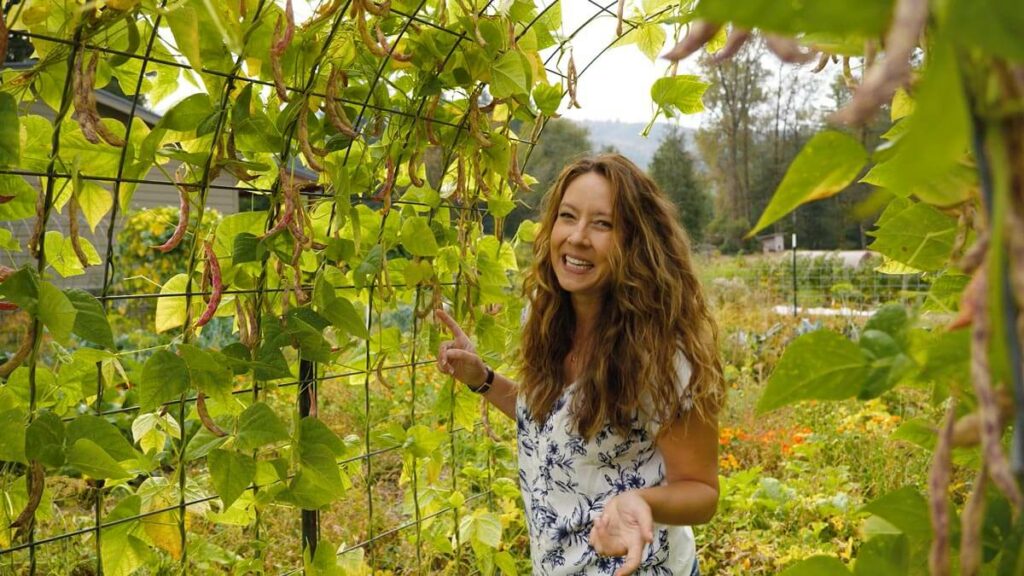 We're nearing the end of the growing season, which means I'm busy preparing the garden for fall and the first frosts of the season. The biggest thing for us is that we make sure we have all the harvest in before the first frost for anything that would be ruined by the frost.
Continue reading this post for everything I'm doing in the garden in October, plus be sure to catch our other gardening by month posts here.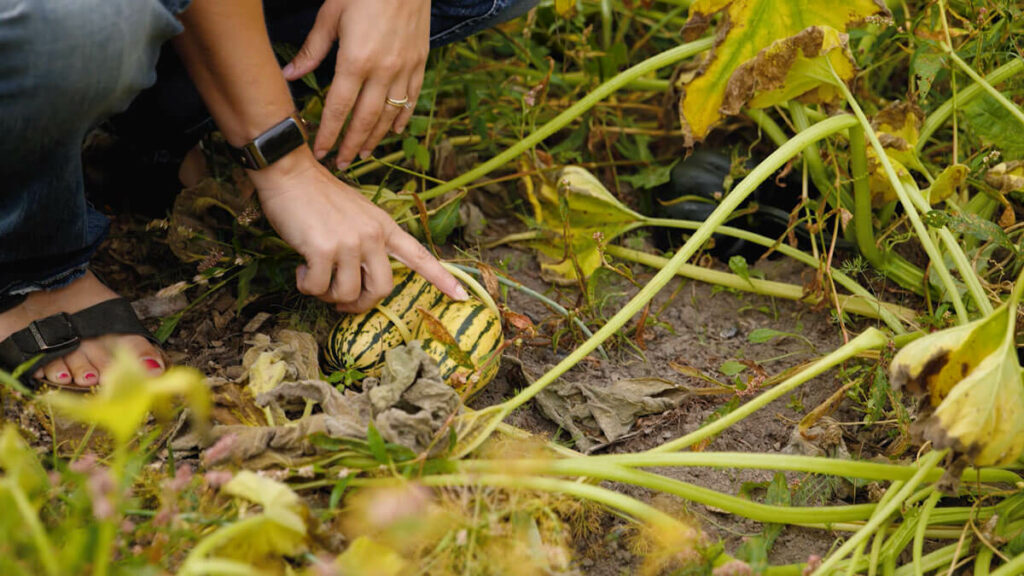 Table of Contents

[Hide]

[Show]
Tasks for the Garden in October
Save Seeds – If you've been saving seeds, particularly beans that you want to harvest the seeds from, be sure to harvest them before heavy rain, frost, or heavy dew. If the pods are left on the vine, they'll absorb all the moisture and rehydrate. The beans won't be ruined, but you'll just have to shell them out right away to avoid mildew or mold. If you can harvest dried pods, stick them in a basket and let them continue to dry in the pods until you're ready to shell them out. Learn more about saving seeds here, and learn more specifically about growing, harvesting and saving bean seeds here.
How to Tell if Beans are Dry Enough – If you press into the bean with your fingernail and leave a mark, it's not dry enough for storage. You'll want to continue to let them dry on a cookie sheet until they're completely firm.
Winter Squash – If a frost comes and you haven't harvested your winter squash, it won't harm the squash but will kill the plants. Usually, once those cold nighttime temps come, the daytime temps aren't warming up much to allow the squash to cure. To know if a squash is ready to harvest, be sure to leave the stem on the squash. Learn more about curing winter squash here.
Harvest Shelling Beans – You have a little bit more leeway with shelling beans and a frost. If you're not ready to harvest them before they're hit by a frost, they'll still be OK to shell and eat or can.
Protect Warm Weather Crops – Be sure your warm weather crops are well protected when those cold temps hit by utilizing cold frames and covers.
Potatoes – When you get your first killing frost (about 28 degrees F), you'll want to harvest and cure your potatoes. If you're harvesting your potatoes, don't wash them or wipe the dirt off. Just lay them out on a screen with good ventilation for a couple of weeks so they can fully dry. I also like to leave my potatoes and store them in the ground! (More on that next week!)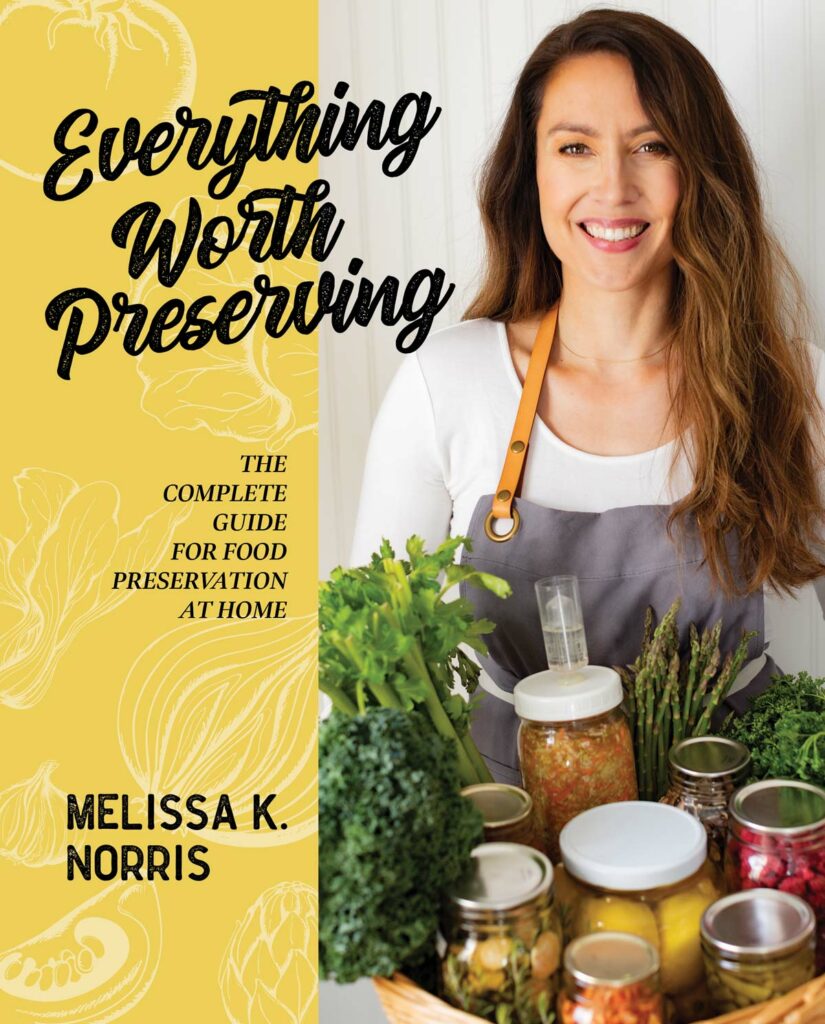 Everything Worth Preserving
It's preservation season and that means we're all on the hunt for safe and delicious preservation recipes! I'm so excited about my new book, Everything Worth Preserving. In this book, I discuss crop by crop, all the ways to safely preserve each one at home, including delicious recipes.
This is THE preserving book I always wished I could find but never could. It includes an A-Z list of every fruit and vegetable, all the safe methods of preservation, and recipes for preserving them.
Pre-order your copy of Everything Worth Preserving right here and grab some bonuses as a thank you from me. You'll receive the digital copy immediately so you can start preserving in the kitchen).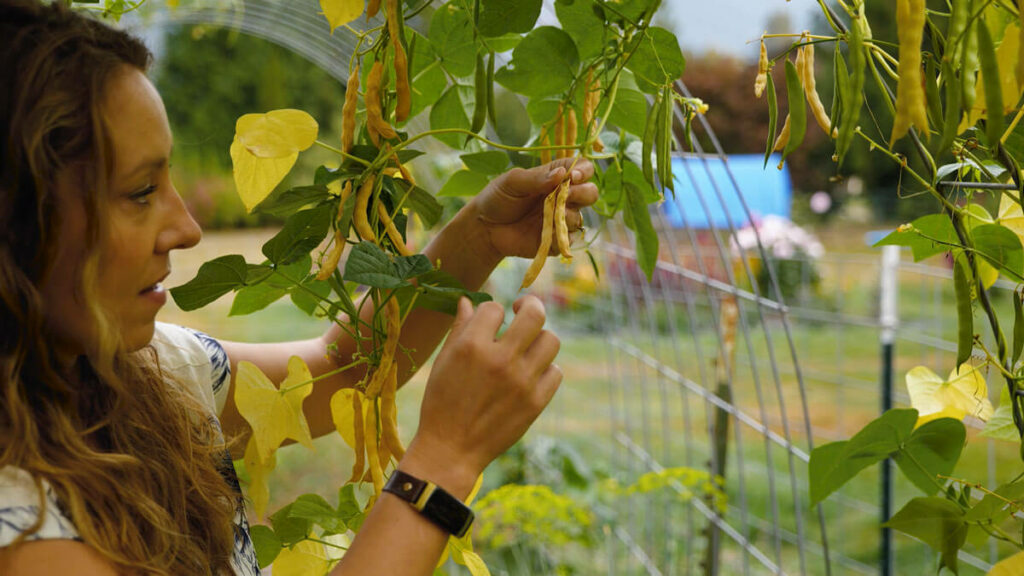 Gardening Tasks by Month
More Posts You May Enjoy