Come along and garden with me with my monthly gardening feature where I take you into my garden and show you everything I'm doing month-by-month! Here's everything I'm doing in the month of June.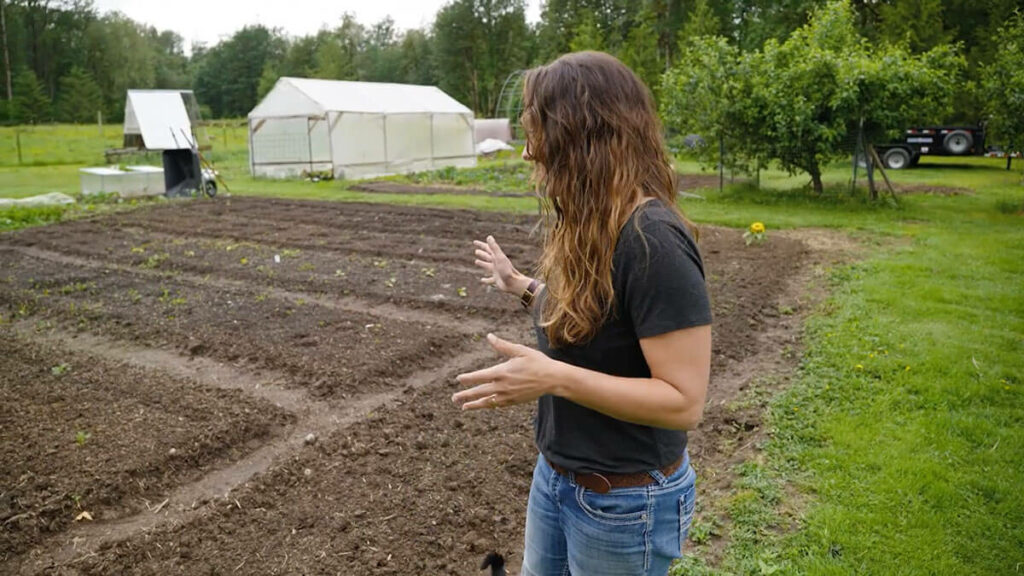 If you caught last month's gardening in May blog post and video, you'll know that here in the Pacific Northwest we had our coldest May (2022) in the last 50 years.
So although I normally have much more growing in the garden by now (especially compared to this time last year, 2021, when we had unusually warm temperatures), we're learning to go with the flow!
Read my gardening tasks in April and gardening tasks in March blog posts here.
Tasks for the Garden in June
Just for reference, I'm in gardening zone 7B, and my last average frost date is April 30th, so you may need to be doing some of these tasks a little sooner or a little later than I, depending on where you live.
Vertical Garden Structures – Our daytime temperatures have finally warmed up into the 60s (although we're still dipping well below that at night), and we were able to get some of our vertical garden structures put into the newly tilled garden (find out how we ruined our no-till garden and how we're adjusting in this post). We like growing crops (namely squash, cucumbers, peas, and pole beans) vertically to not only save on garden space but also because we've noticed an improvement in garden diseases like powdery mildew.
Garden Spacing – Because we like to seed save many of our plants, we have to maintain a good distance between the same crop varieties to avoid cross-pollination and to be able to seed save pure seeds year over year. (Learn how to properly store your saved seeds here.)
Plant Warm-Weather Crops – Though our soil temps are still down in the 50s (F), we went ahead and planted all our warm-weather crops. They're growing very slowly due to the lack of warmth, but we were already planting so late that I just had to get them in the ground. We also direct-sowed our Brussels sprouts and the rest of the seeds into our main-crop garden (be sure to check back next year to see how those crops are growing!). If you have a high tunnel you can utilize that space for crops like tomatoes (here are my 10 tips for disease-free tomatoes, and learn how to prune your tomato plants for better growth and production here).
Purchase Starts – One thing I tend to do in June is to purchase any last-minute plant starts that I need for the growing season. Usually, this will be for plants that I started indoors that just didn't do so well (which we had a lot of issues starting seeds indoors this year due to the potting soil I purchased, learn more about troubleshooting seed-starting problems and soil issues here.) I like to purchase plants from local nurseries or order them from Azure Standard.
Keep Records – You all know how much I love to keep records! That's one of the main reasons I wrote The Family Garden Planner so I could have a place to make notes of all my gardening tasks, dates and yields. I'm excited to compare, side-by-side the plants I purchased vs. the seeds I direct-sowed into the ground (learn how to direct sow seeds here.)
Thin Seedlings – If you started seeds last month, now is the time to start thinning out your seedlings to allow for continued growth. In my garden, this means I'll be thinning out my carrots. I left a few carrots in the ground from the year before so I could save the seed (carrots are biennial and flower in their second year), and I must have missed a blossom because they volunteered in the garden this year!
Harvest Cool-Weather Crops – If you're fortunate enough to have some cool-weather crops ready to harvest then now is the time! Clear that garden space, amend the soil (if necessary), and get more seeds planted!
Hill Up Potatoes – I always plant my potatoes in trenches because it makes it much easier to hill them up for better growth and production later on. Learn more about growing potatoes in this post here. See how I store my potatoes in the ground all winter long here. And learn how to prevent or eliminate early blight on potato plants here.
Plan Out Succession Crops – We like to store potatoes in the ground all winter long, but in order to do this, they need to be ready to harvest just before your first frost. Because of this, we actually have some fallow ground in the garden right now that I'm saving to plant more seed potatoes and the fall garden in the middle of July. (See what crops you can plant in late summer for a fall harvest here.)
And that's a wrap for June! Stay tuned to see what gardening tasks I'll be doing next month in July. Oh! And because every time I wear them I get asked about my boots, you can find my Xtratuf boots here.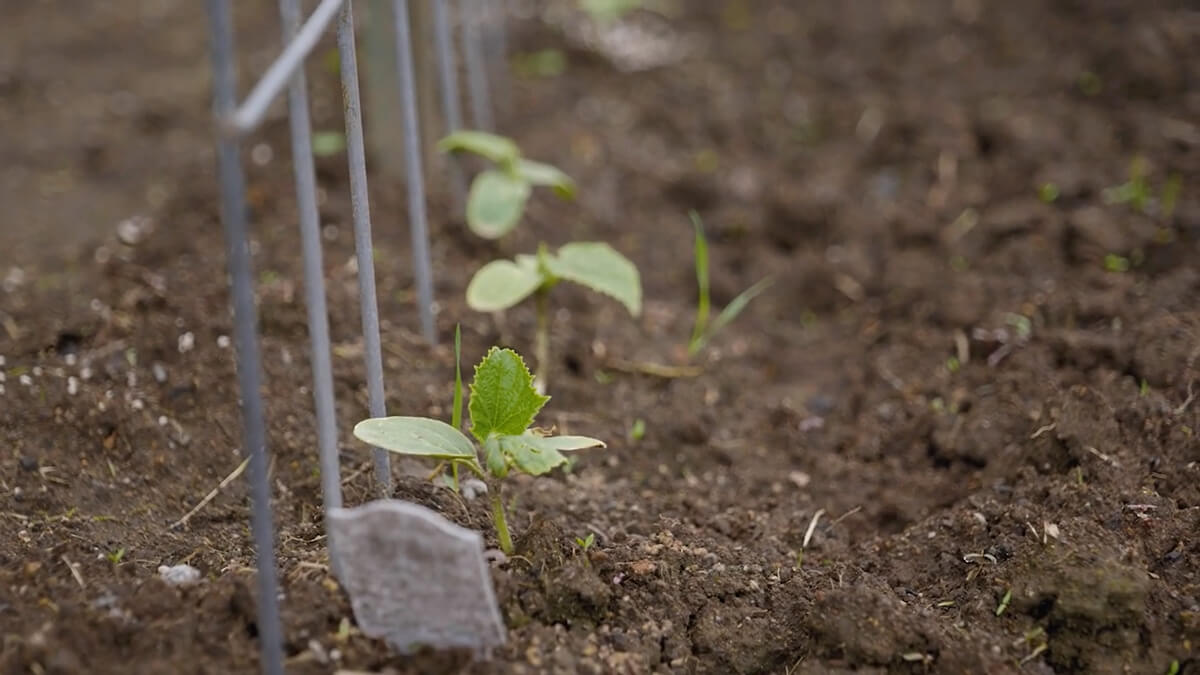 More Posts You May Enjoy