If you're growing a vegetable garden for the first time, or maybe improving your garden from last year, there are 13 basic steps every gardener should know before getting started.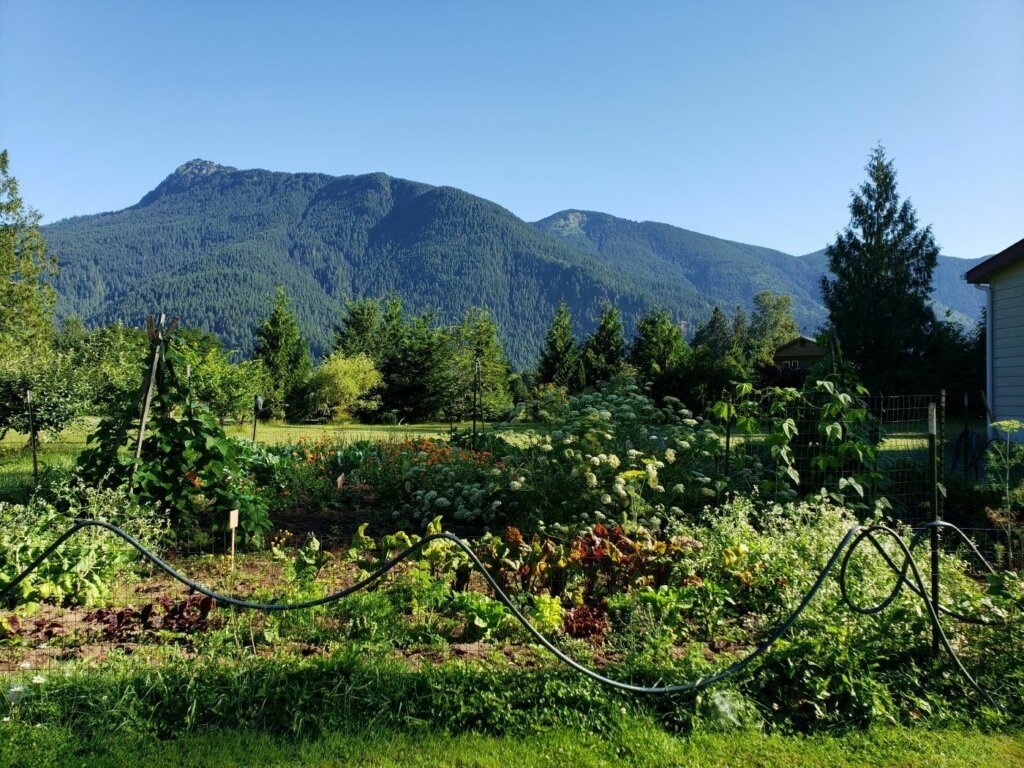 Growing a vegetable garden is one of the most rewarding things you can do, but if you're brand new to gardening it can feel overwhelming to make sure you do it right. I have pointers on how to create a gardening plan for more harvest and less stress as well as the garden planning mistakes to avoid, and even time-saving tips for new gardens.
I've also shared how I garden plan in the winter to be ready for spring planting and the 10 things most organic gardeners forget about.
The most important thing is creating a garden that works for you and your growing space (meaning no two gardens will look exactly the same), and you need to know how to evaluate your growing space and climate for best results.
Here are my top tips for starting a garden the right way.
Table of Contents

[Hide]

[Show]
Pick Your Crops – Grow What You'll Eat
It seems obvious, but you have no idea how often I hear of people growing crops just because they know they'll grow well in their climate. This is one of the 8 common mistakes made by new gardeners I hear about all the time.
Choosing crops will vary from person to person based on likes and dislikes. But the most important thing when choosing which crops to grow is to be thinking about what your family eats on a regular basis and only grow what you'll actually eat.
Using something like the Family Garden Planner can help tremendously in tracking not only what your family eats in a year, but how much you eat to know how much to plant!
Know Your Climate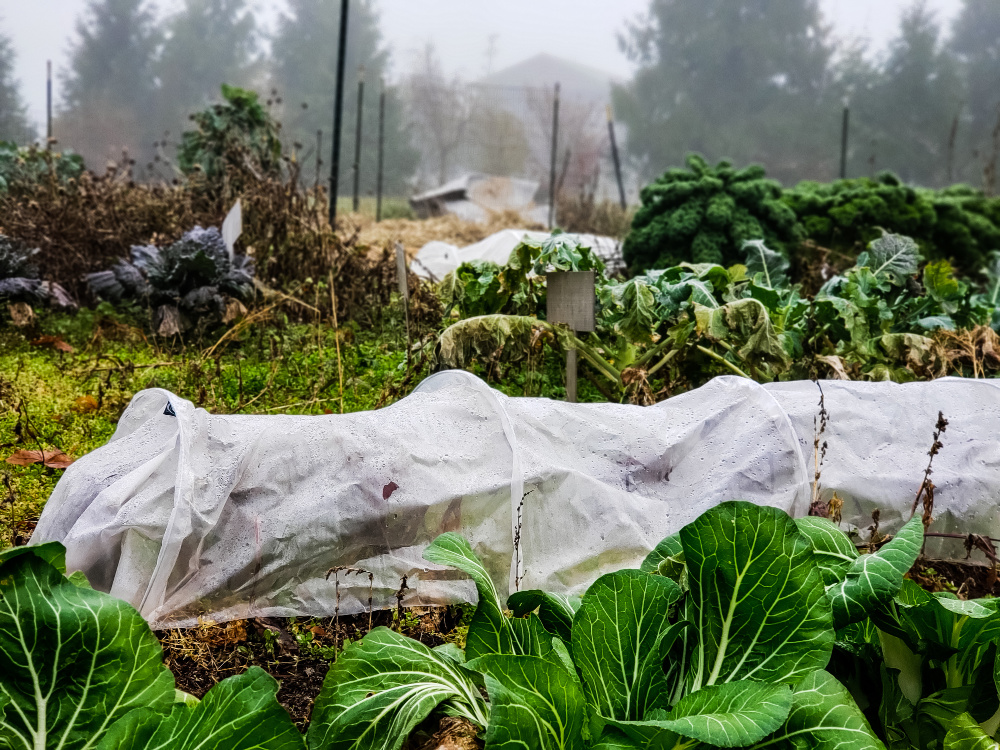 Beyond growing what you like to eat, if your climate won't support the crop, it's best to not waste your time growing it. Ask around to neighbors and friends who have gardened before to find out what grows best in your area.
Don't always go off the garden zone you're in, there are always micro-climates in each growing zone that can drastically affect how your garden grows.
First and Last Frost Dates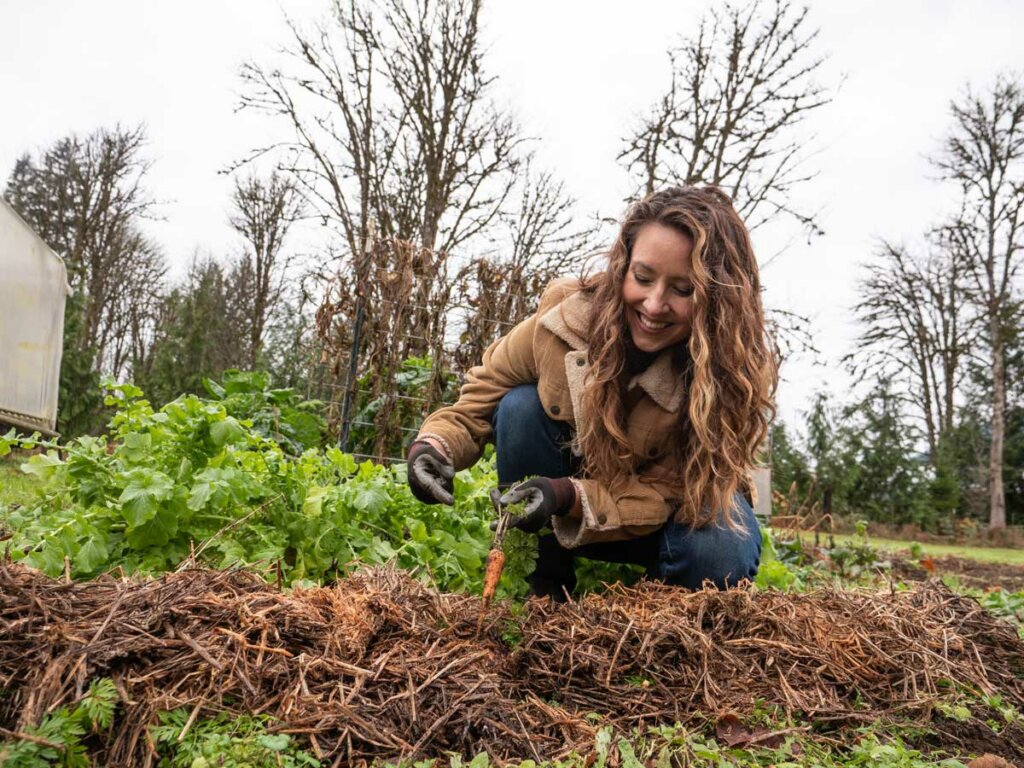 Know your average first and last frost date and your average summer temperatures.
I'm always shocked when I find out that most people only grow a summer garden. Knowing your average temperatures will help you know what vegetables to plant when in your area, which are all keys to having a successful garden.
Grow Multiple Gardens
And by multiple gardens, I don't mean multiple garden plots. What I actually mean is that from ONE garden space, you can get two and sometimes three plantings per year.
Knowing those first and last frost dates will help you know when to plant your cold-weather crops. These are crops that can be planted as soon as the ground is workable because they can withstand colder temps and even frosts.
Knowing your last frost dates will help you work backward to know what to plant mid to late summer for a fall harvest. Many of your early season crops will already be harvested and done growing, so you'll have plenty of space for a second (or third) planting.
You can also store your vegetables in the garden over winter, instead of harvesting them and putting them in a root cellar. This is the method I use since I don't have a traditional root cellar. I find my root vegetables fair better in the ground than inside my home.
How Much to Plant
You may also be wondering how much of each crop to plant for your family. I have a complete blog post designated to this, along with printable worksheets. So I won't go into detail about that here.
Knowing how much to plant per person to feed your family for an entire year takes a little brainpower, but it's so important to know how much food an average plant will yield, and if you've never grown a garden before you may have no idea whether your family needs to plant 20 onions or 100!
Choosing a Garden Location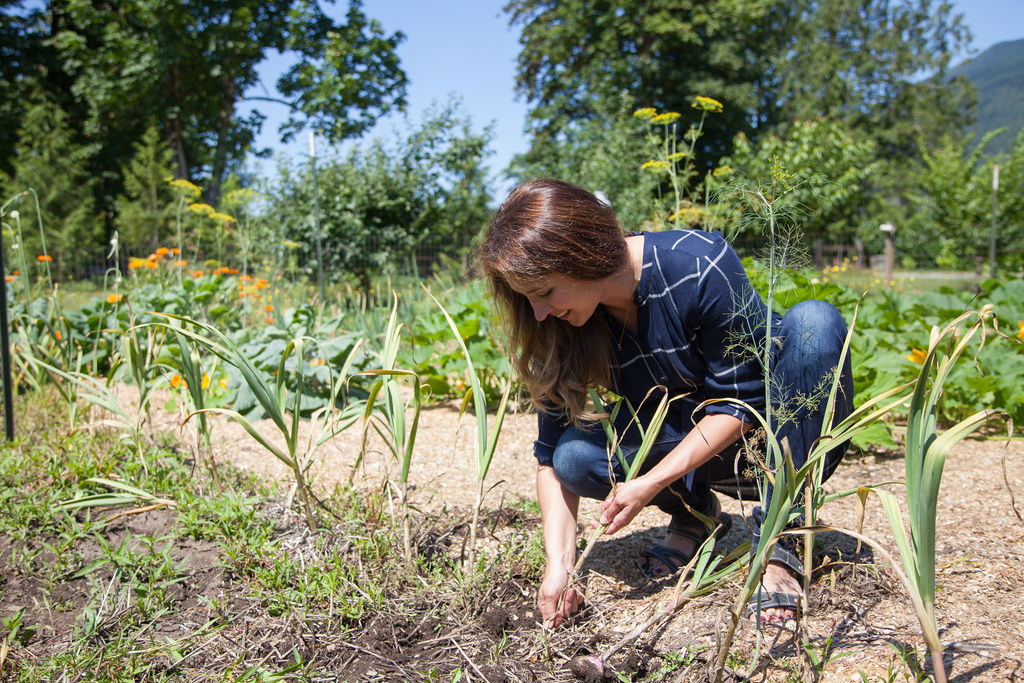 Picking your garden location is very important. If you have my book, The Family Garden Plan, you know all about macro and microclimates. If you're working with a smaller space, or maybe even an existing garden, you may not have the best option, so work with what you have.
However, if you're choosing your garden location, you'll want to know the direction the sun is coming from and approximately how many hours of sunlight your garden will get from about May-September.
Most crops need at least 6 hours of sunlight in order to germinate, grow and produce quality crops, so picking a shady location that won't get more than a few hours of sunlight each day won't do well for growing a year's worth of tomatoes. It may, however, work great for cool-weather crops like lettuce, and brassicas.
If you're choosing your garden location during the winter, remember to consider any trees that are nearby that will be leafed out in the summer that may cause shade over your garden.
If you have a yard with a north and south side, it's typical that the southern side is going to be a bit warmer. However, if you're in a warmer climate, using the north side of your property may be a good tool to help you grow more variety of vegetables without them getting too hot mid-summer.
Take into consideration all areas of your property. Consider if it's a low area, will it get a lot of standing water if there is heavy rain? Are there better sections of soil that won't need as much amending? Can you utilize a sunny pathway or a sunny wall to grow some crops?
Access to Water
How close is your garden to a water source? It's ideal to be able to run a hose out to your garden so you're not packing in water each week in order to keep your plants healthy and happy. I'll just be bold and say that's a recipe for garden failure!
Watering Methods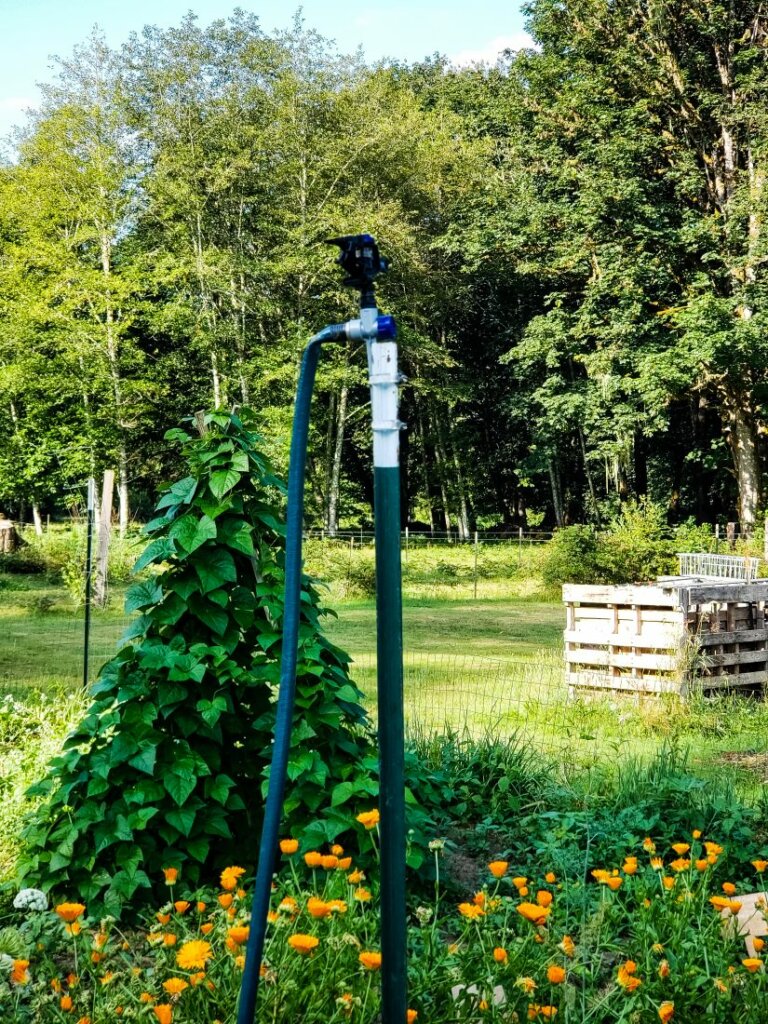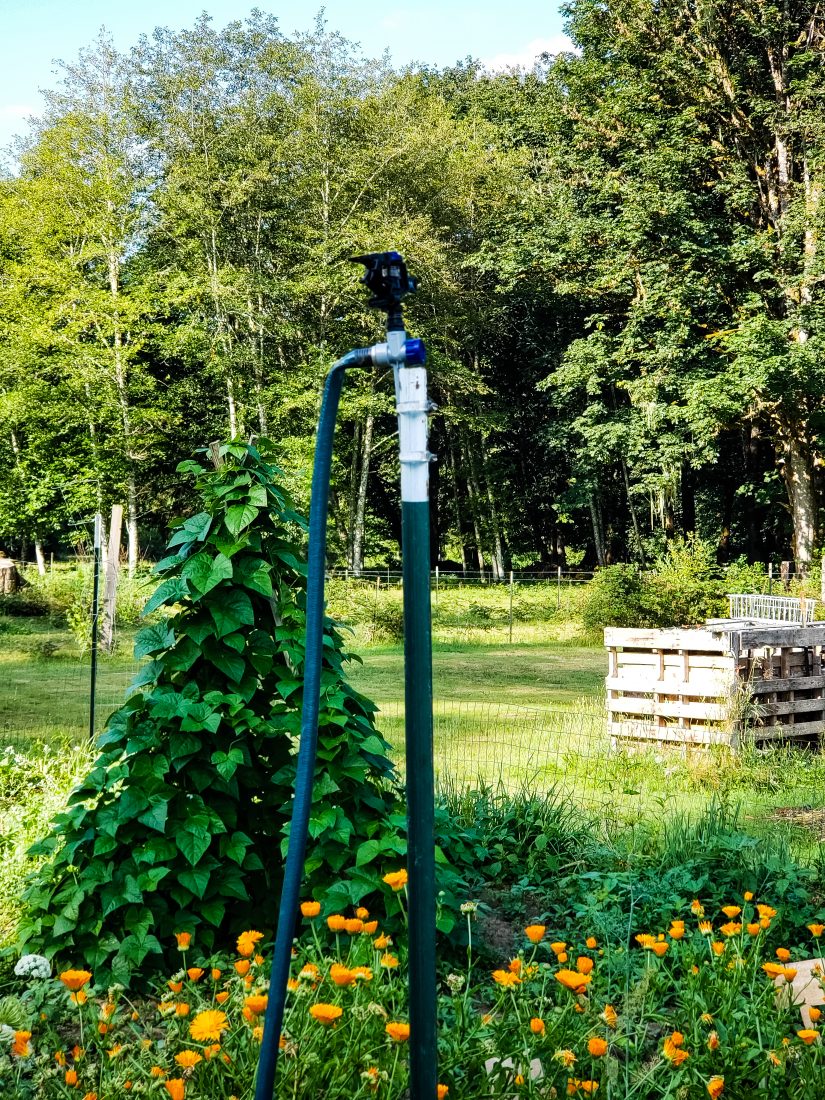 There are so many different watering methods when it comes to gardening, and most avid gardners will have their preference.
In my high tunnel, I use a soaker hose that waters down into the ground and doesn't actually water any of the leaves at all. This method of watering can help with disease control as wet leaves can leave plants susceptible to damage.
In my main crop garden, which is a larger space, I use an overhead sprinkler that's up on a tripod. I have a hose that connects to the house that can reach both the soaker and the sprinkler, so both of these are very easy.
During the cooler months, when I'm only growing some lettuces, I just hand water with a watering can as needed.
Garden Type
What type of garden beds will you be putting in?
Raised beds
Direct sow into the ground
Trellises
High-tunnel or hoop house
Vertical Planters and pots
Pros and Cons of Raised Beds:
If you have really hard soil, having a raised bed (which actually sits on top of the soil, but the roots will have access to the ground below) can allow you to bring in good quality soil that will help your garden and crops.
Your beds will also warm up a bit sooner than a regular garden so you can plant out those plants that need warmer temperatures to be planted.
However, the cons are that those beds will get hotter in the middle of the summer, so if your climate is hot, your beds will dry out faster and require more watering.
There's also the cost of bringing in added soil for your raised beds.
Growing Vertically: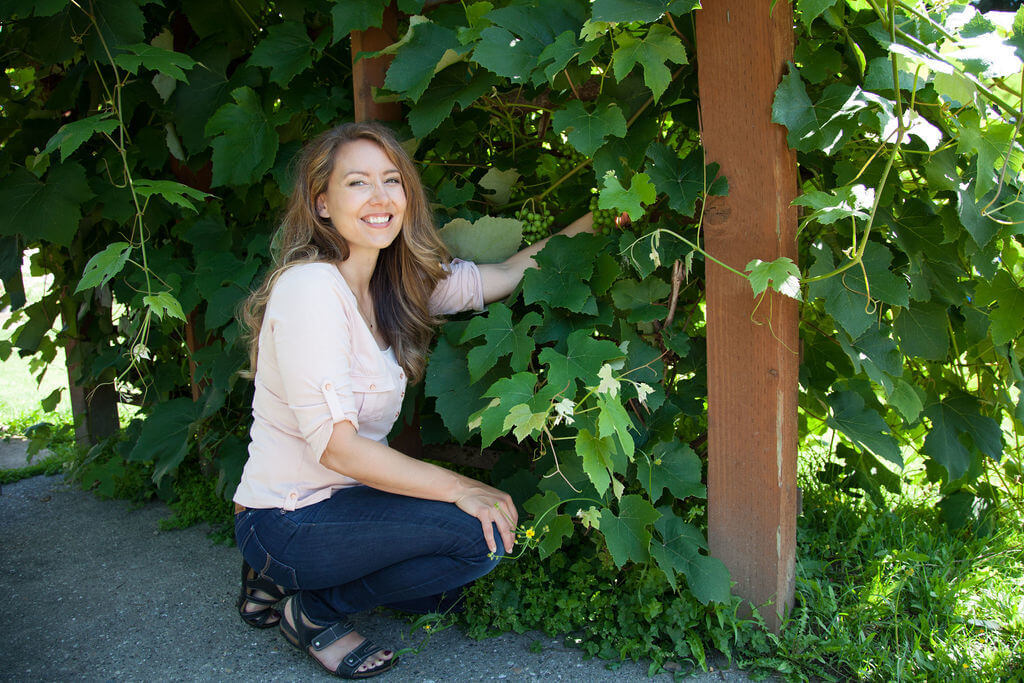 You can grow vertically over the walkways between your raised beds to help extend your space.
If you have a sunny sidewalk next to your house, you can utilize something like a GreenStalk Vertical Planter to grow more crops. ​use coupon code: PIONEERING at checkout for $10 OFF! I grow strawberries in mine all year long and then use the top tier to grow my annual basil in the summer.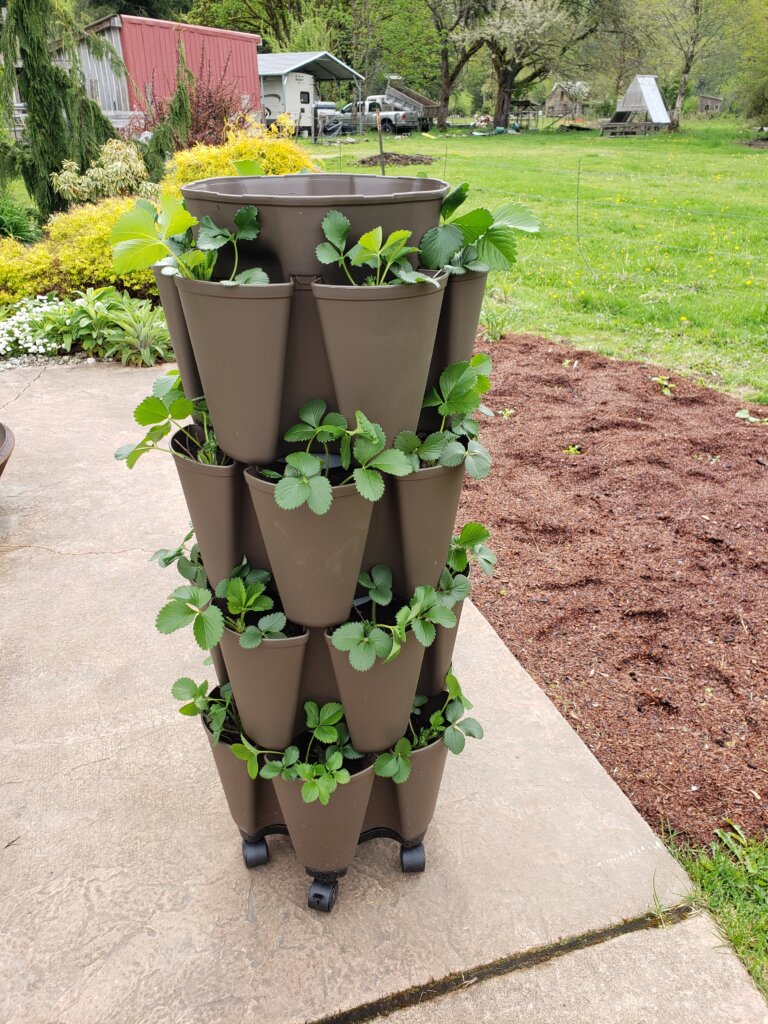 Container Gardening:
Container gardening is a great option to provide extra garden space, especially because you can typically move the containers around as the weather changes to "chase the sun". You can move it to a sunnier, warmer spot during the winter, and a shadier place in the summer.
Direct Sowing Into the Ground
Most large gardens will be directly sown into the ground. If you lack the space in your yard for a garden, you can actually turn your sod into a garden bed! In order to do this successfully, you'll want to know about the quality of your soil. This leads to the next tip…
Soil
Soil is the most important part of any garden. Usually, if there are issues with plants it comes down to the quality of the soil.
Get a Soil Test
My recommendation is to start any garden off with a soil test. I share how to test soil pH here, but if you're not looking to DIY, most county extension offices will do soil tests for free or for very little cost. A simple soil test will give you a basic overview of your soil.
Once you know the quality of your soil, you'll know if there are specific soil amendments that need to be added right from the get-go. For example, if your soil lacks enough nitrogen your plants won't grow very big, they'll look sickly and have yellow leaves. On the other end, if you have too much nitrogen your plants will look like they're growing well and will produce a lot of leaves, but won't actually grow a lot of produce.
Build Up Your Soil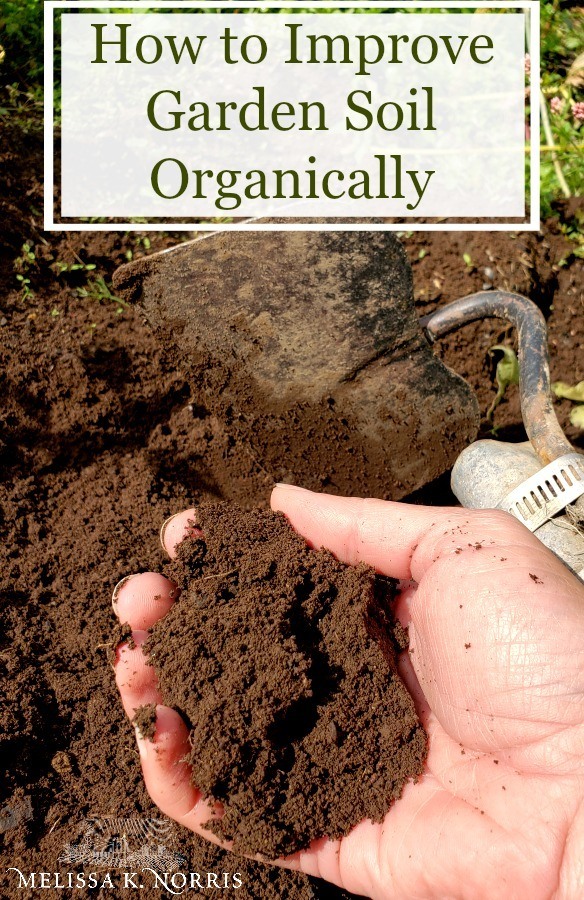 Beyond a soil test, you want to build up good quality soil by knowing what needs to be added. Usually, just with a good look at your soil, you can tell if it's healthy or needs amending.
If your soil is red, gray, or sandy in color then you're going to need nutrients. However, if your soil is really dark brown in color (the closer to black the better), then your soil probably already has most of the needed nutrients for a healthy garden.
One thing you can never go wrong with is building up your soil year by year. I like to use sheet mulching, it's the easiest way to build up good soil. But this method takes a bit longer.
If you're looking to have a garden this spring, then using compost and aged manure will be a good addition (never use fresh manure unless it's rabbit). If you use fresh manure it's too high in nitrogen and can burn the roots of your plants. Here are seven ways to compost at home!
Garden Tools
You only need a few basic tools to get started with your garden. Most tools aren't necessary, but there are definitely some fancy and fun tools out there if you don't mind spending your money on them.
Tractor
If you don't have a garden bed made, you're probably going to need a rototiller. I have a BCS two-wheel tractor that I love. If you're not looking to buy a tractor, you can sometimes rent or borrow one of these from a neighbor just to get you started.
Shovel
A shovel is a must have. I like having a long-handled shovel as well as a small hand-held shovel (especially one with markers to tell how deep I'm digging).
If you're just starting with your garden plot, a shovel will come in real handy to make sure you can get any larger plants out of your garden bed.
Garden Hoe
My garden hoe is probably the tool I use the most, especially in the summertime. It's so great to scrape along the surface and cut any weeds just starting to pop up. Normally I like to keep weeds out of the garden naturally with this method, but when I'm short on time and want to catch a weed before it goes to seed, my garden hoe comes to the rescue.
It's also very handy for redistributing any mulch that's gotten pushed around. I love covering my garden in wood chips as this helps keep weeds down, helps the plants retain water, and helps hold in heat.
Seeds & Seed Starting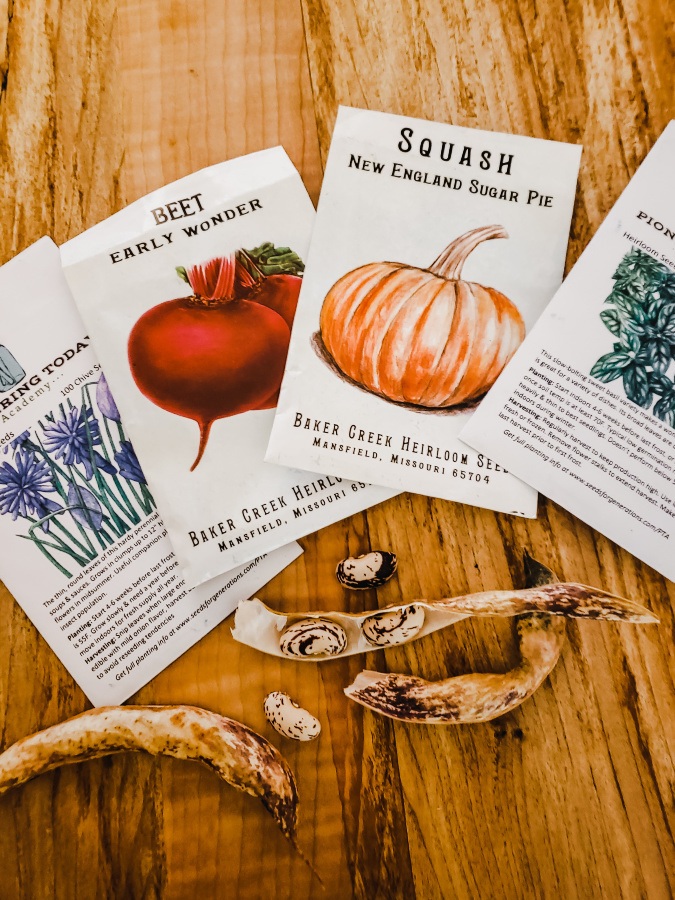 At this point, you've decided which crops you're going to grow so the next thing you need to decide is whether you're direct sowing the seeds into the ground, or whether you'll be seed starting indoors in the winter and spring before planting into the garden.
Buying Seeds
If you're buying seeds, you want to be sure to buy seeds from quality suppliers. Here's where I like to buy heirloom seeds and this is why I will only buy heirloom seeds.
Growing or Buying Starts (Transplants)
You can grow transplants by either starting them yourself or buying transplants from the store. One downfall to buying plants at a nursery is there are fewer varieties available. Did you know you can sometimes even propagate plants yourself?
Another con about buying plants is that you can't always seed save because you don't know if the seeds were heirloom seeds. I love to seed save and do so yearly for many of my crops (here's how I seed save for my garden each year).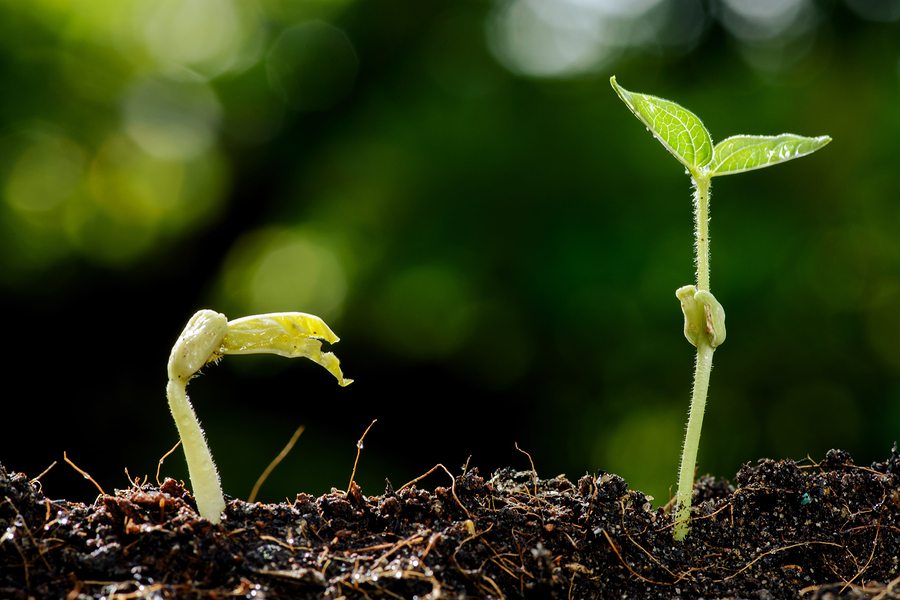 Starting Seeds
When you're seed starting, you want to make sure you do read my Ultimate Seed Starting Guide to plan, start and avoid common seed starting mistakes.
You can find out the best seed starting containers here. And once those plants are getting big and strong, you'll need to harden off your plants before transplanting them into the garden.
To "harden off" you will bring your plants outside slowly. Bring them outside for a few hours the first day, then bring them back inside for the remainder of the day. The second day you can leave them out for a couple more hours, then bring them back in.
Continue this for about a week, then you can leave them outside full-time and they'll be ready to plant in the garden.
When to Plant
In order to know the proper planting time, you must know your first and last frost dates. This lets you know not only when to plant your seeds, but also when to start your seeds indoors to transplant them at the proper time.
Harvesting Your Crops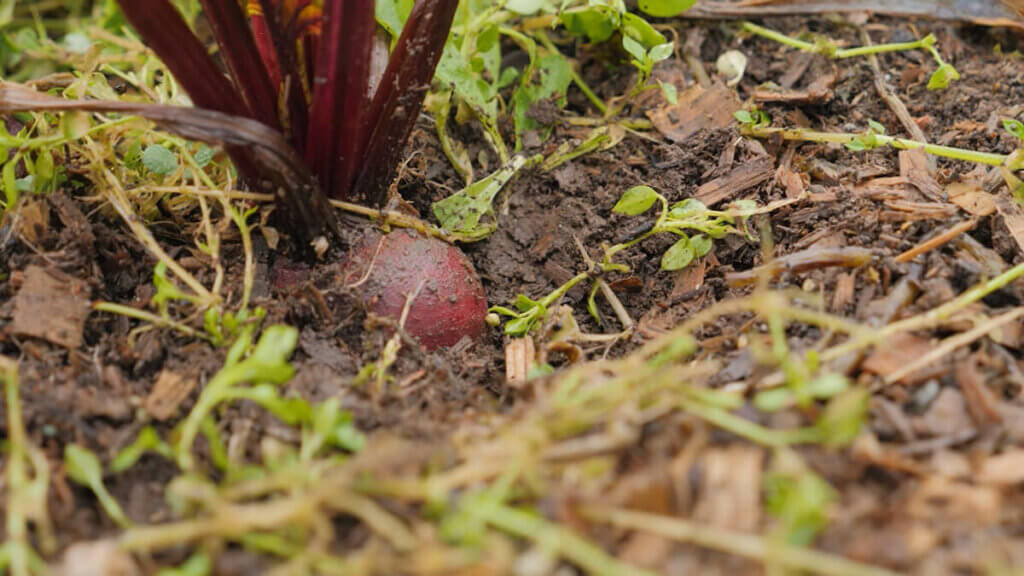 Something many first time gardeners forget to plan for is the garden harvest. We spend countless hours tending to our plants, watering them weekly and getting them to grow and produce, but it's so important to have a plan for that produce when it comes time to harvest.
One way to reduce the overwhelm is to use succession planting to spread out your harvest so everything isn't ready all at once. Along with my succession planting guide, I also have a FREE seasonal monthly planting guide you can grab here.
Where I live, even well into the winter months, I'll be harvesting Brussel sprouts, kale, lettuce, carrots, and even potatoes! The carrots and potatoes are no longer growing, but I can store these crops in the ground through winter and just dig them up as needed for fresh eating.
How Much to Plant
How much of each crop to plant per person will vary based on your needs. I like to encourage people to choose one thing and try to grow a year's worth of that one crop to start. Each year, you can layer on to where eventually, if it's what you want to do, you can grow a year's worth of food in your garden.
Here's to a successful garden season, being more self-reliant, and getting back to our pioneer roots with food production!
More Articles to Get Your Garden Off to a Good Start: