Come along and garden with me with my monthly gardening feature where I take you into my garden and show you everything I'm doing month-by-month! Here's everything I'm doing in August.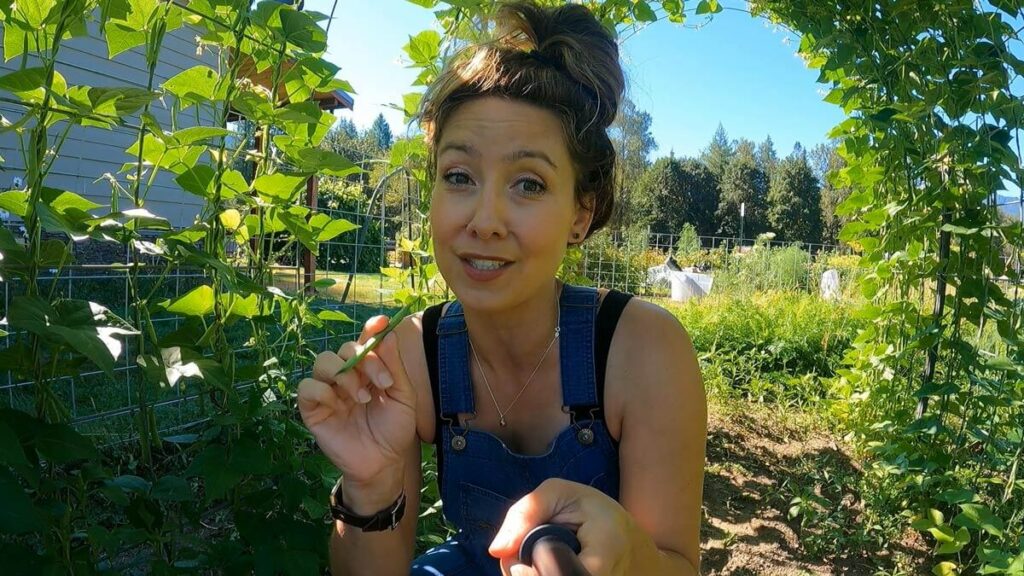 After a long, cold, and rainy spring and summer, the garden is finally producing here in the Pacific Northwest. Though it seems most crops are about 3-4 weeks behind schedule, I'm pleased that we'll at least be getting some harvest this year!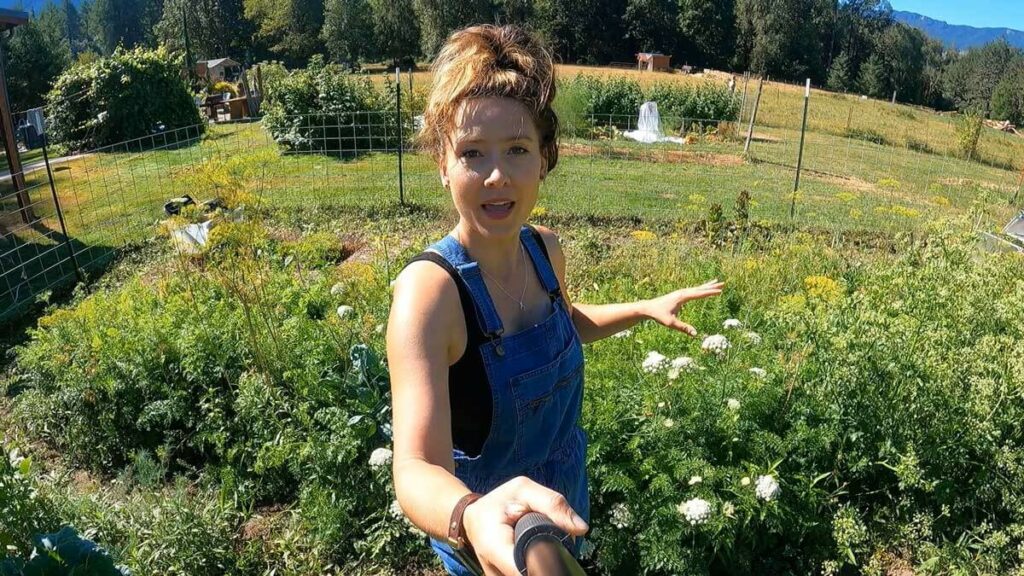 Tasks for the Garden in August
In "normal" years, many of these tasks would be done in July, but because we're finally getting the warm temps some of my crops love, they're getting done now.
This is your last chance to plant a fall garden. Learn more about what crops grow well in a fall garden here.
Grab my book The Family Garden Plan, for your fall garden roadmap!
If you have issues with powdery mildew on any of your crops, growing vertically and pruning for adequate airflow may help. Here are some vertical growing strategies I use in my garden. The best part about growing vertically is that it expands your garden without expanding the footprint.
Prune out excess leaves on your summer and winter squash plants, so more energy is going into ripening the fruit for the final weeks of the growing season.
Keep your herbs (like basil) from going to seed by pinching off the blossoms. You can see exactly how I do this in the video above or in this post on doubling your herb harvest. (Be sure to turn those pinched-off basil blossoms into basil salt.)
If you see that your beans aren't setting fruit but only producing a lot of flowers, don't pull them! Once the temperatures cool back off, those flowers will turn to fruit.
Likewise, don't pull up your broccoli heads if they start to flower. Once the temperature cools down, they will send out side shoots, and you'll get a second harvest off of your established plants.
Learn how to seed save so you can harvest seeds from your garden this year for next year. And this post on how to store your seeds properly.
Grab my tutorial on preserving green beans here.
It's almost time to harvest the carrots. But it's also about time to harvest the carrot seeds from the carrots I left in the ground from last year's garden. Learn how to harvest carrot seeds here.
Check your tomatoes for blossom end rot and signs of early blight.
Once 50% of your onion tops have fallen over, that's your sign to harvest your onions. Everything in my garden seems to be 3-4 weeks behind due to the colder, wetter temps this year, so my onions aren't ready to harvest. Learn how to harvest onions here and how to cure onions properly here.
If you haven't yet, identify your strawberry plants that are nearing the end of their fruit-bearing years, as well as make sure the runners (if growing strawberries in a garden bed) are getting rooted into the soil. If you're growing strawberries in a container, as I do in my Greenstalk Vertical Garden (use code "PIONEERING" for $10 off your order), then you may want to procure more plants or harvest those runners. (Learn more about planting and growing strawberries here.)
Continue pruning your tomato plants. At this point, in the Pacific Northwest, any new suckers growing on the plant won't have enough time before our first frost to set fruit and ripen. So we want to prune those off, so all the energy in the plant goes to ripening the existing fruit.
If you live in the Pacific Northwest (or if it's right for your climate), now is when you'll want to do the summer pruning of your fruit trees. Read this post for more information on pruning fruit trees in summer.
If you want more seasonal recipe ideas, check out my Harvest to Table Recipe Guide, where I share seasonal recipes in a monthly, downloadable resource.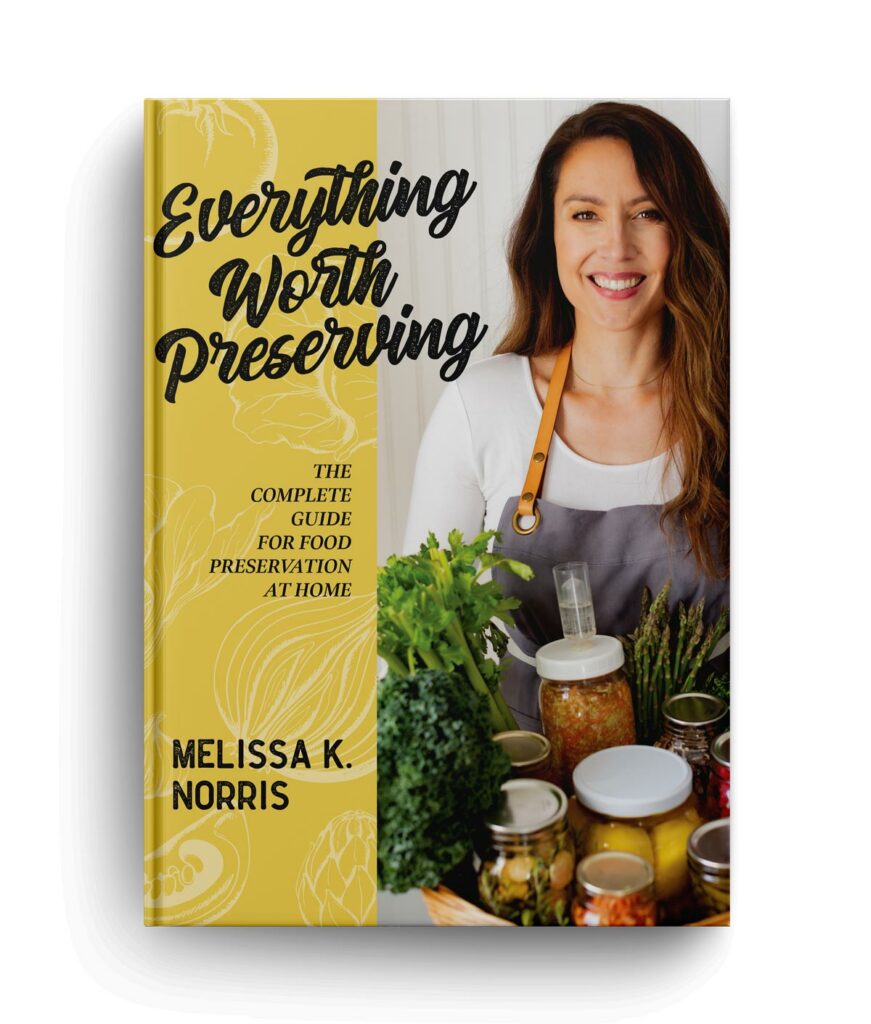 That wraps it up for my gardening tasks in August. I didn't cover all the preserving I've been starting, but one thing I will mention is my newest book called Everything Worth Preserving.
This is THE preserving book I always wished I could find but never could. It includes an A-Z list of every fruit and vegetable, all the safe methods of preservation, and recipes for preserving them.
You can pre-order your copy of Everything Worth Preserving right here and grab some bonuses as a thank you from me for pre-ordering my book.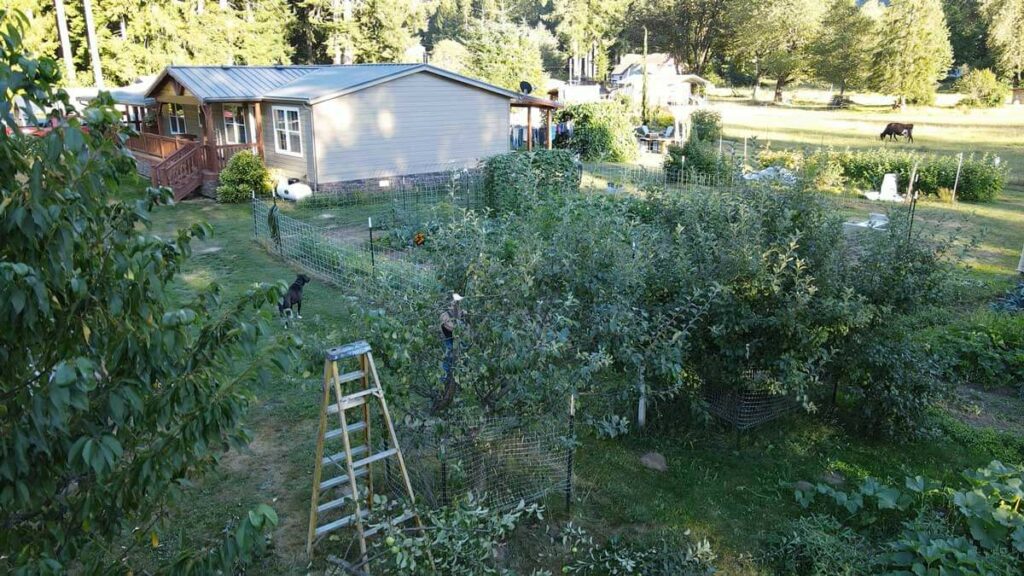 Gardening Tasks By Month
More Posts You May Enjoy