Some of the links below are affiliate links, which means I will earn a commission at no additional cost to you, if you click through and make a purchase. Regardless, I only link to products we use on our homestead or believe in.
If you'd like to grow cut flowers that will double as medicinal and culinary herbs, this post is for you! We're talking all about how to plan your medicinal herb garden to grow enough herbs to provide everything your family will need for a year.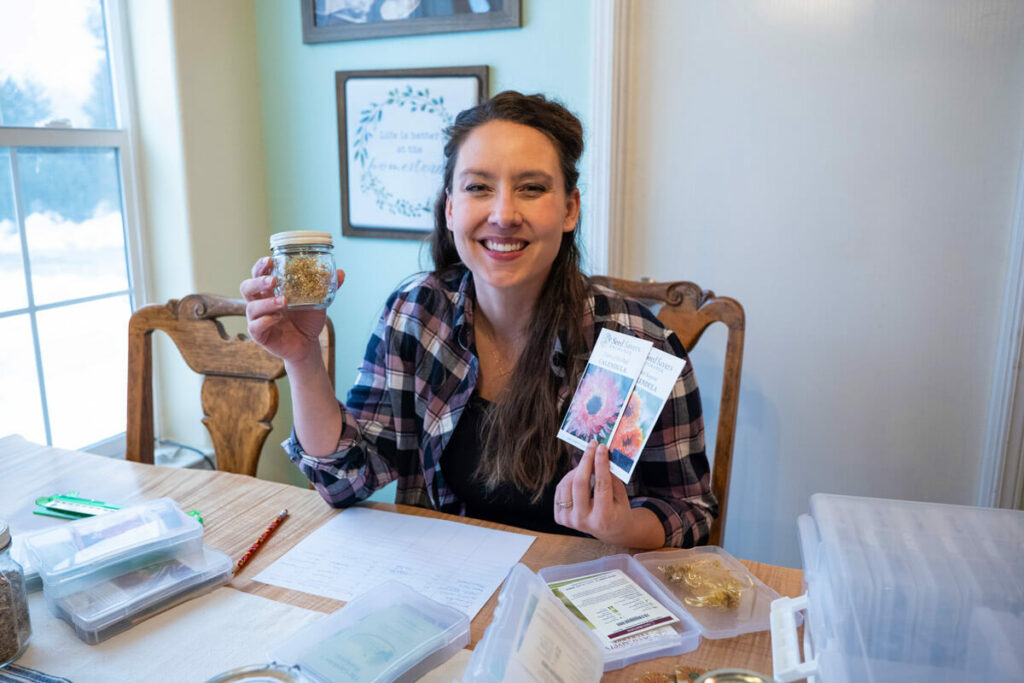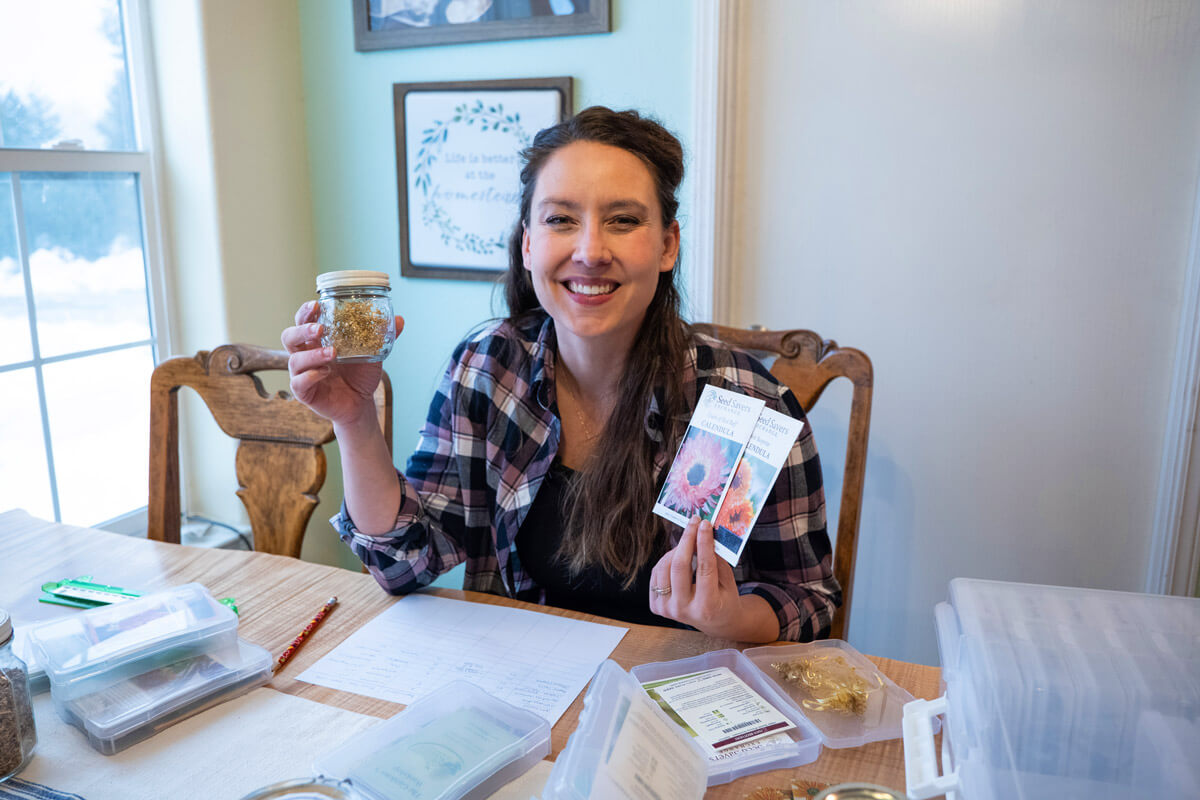 I love thinking of gardens in terms of a year's worth of whatever it is we're growing. This is why I help people learn how to grow a year's worth of food in my books The Family Garden Plan and The Family Garden Planner. I also share some of my tips on planning to grow a year's worth of food in the following posts:
As you can see, it's only natural that this post would also reflect how to plan a medicinal herb garden for enough herbs to last your family an entire year.
If you don't yet have an established space for your herb garden, you'll want to check out this podcast interview I did with Carolyn from Homesteading Family where we talk about how to plan and design an old-fashioned cottage garden (aka, herb garden).
If you know me at all, you know I'm a huge advocate of using natural remedies to improve my health and boost my immune system. (I also love to boost my immune system naturally with the foods I eat.) Whether it's making homemade elderberry syrup (or these 29 elderberry recipes) or learning more about using medicinal herbs at home, I'm always studying!
It's important to note that I am not a certified medical practitioner or a certified herbalist. This post is not intended to diagnose or treat but is for informational purposes only. Please contact your medical care professional before introducing new herbal remedies into your wellness routine.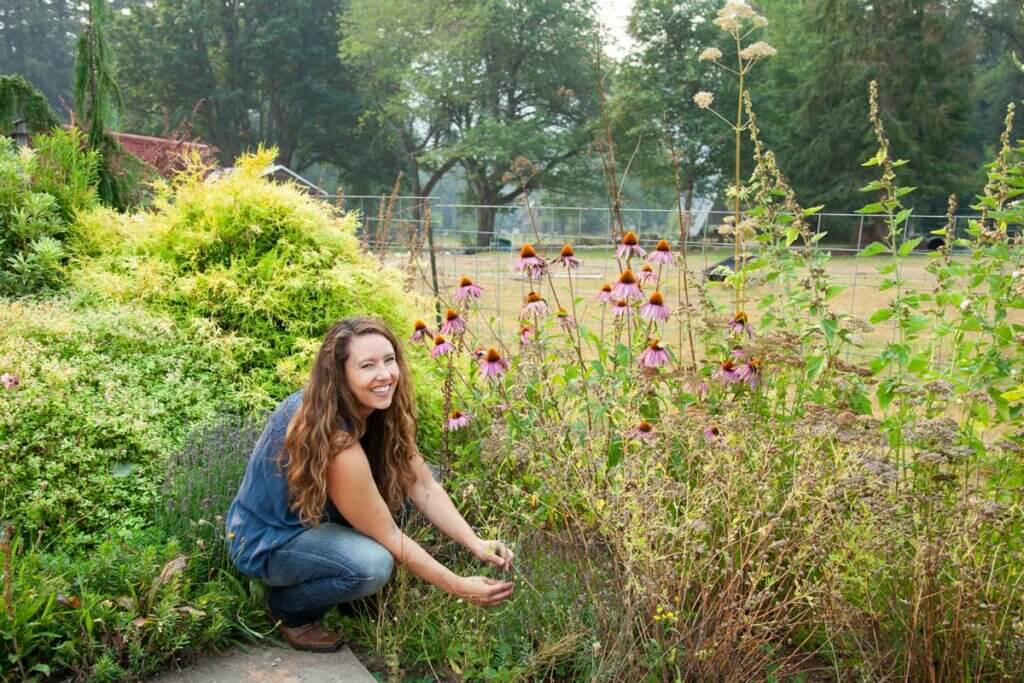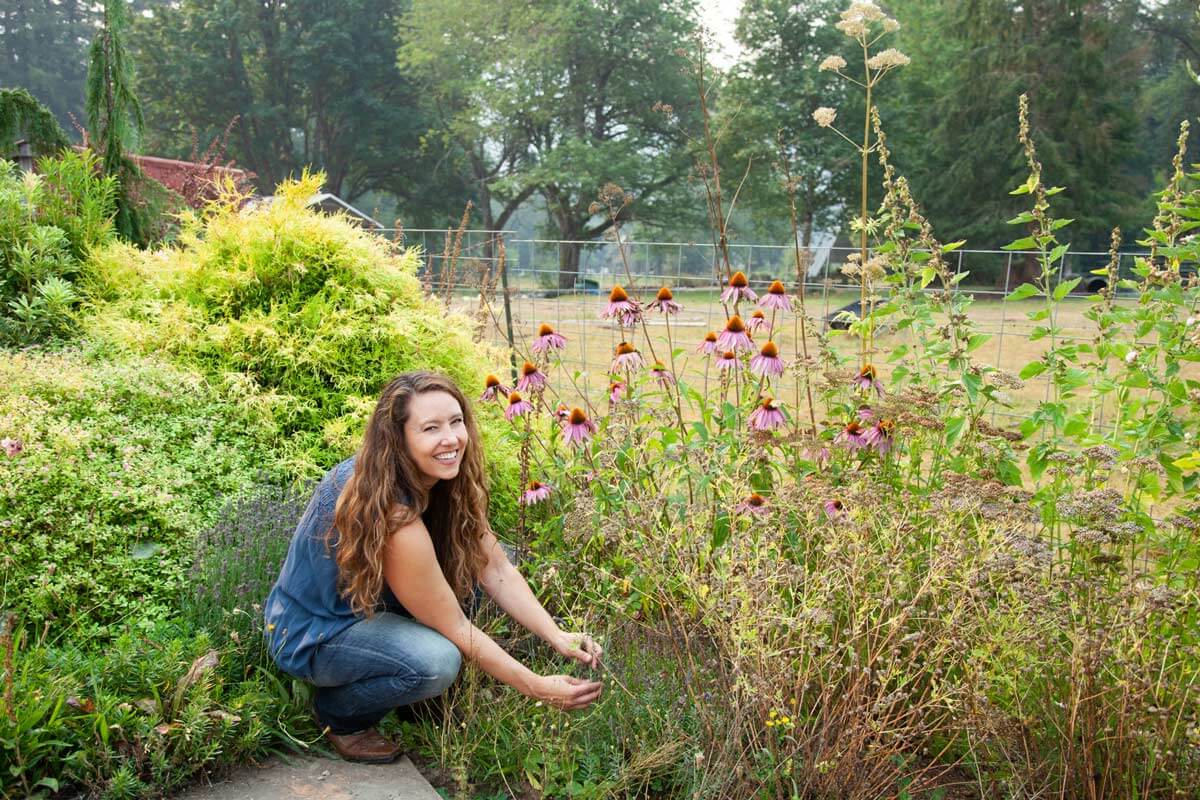 Why I Love Growing Herbs
Over the past couple of years, I've noticed a definite supply chain issue that includes pharmaceuticals. There are so many people relying on daily medications, what would they do if they could no longer get the medication they need?
This question has pushed me into diving deeper into my study of herbal medicine. I even wrote an entire post on alternative medicine and what to do if your medicine isn't available.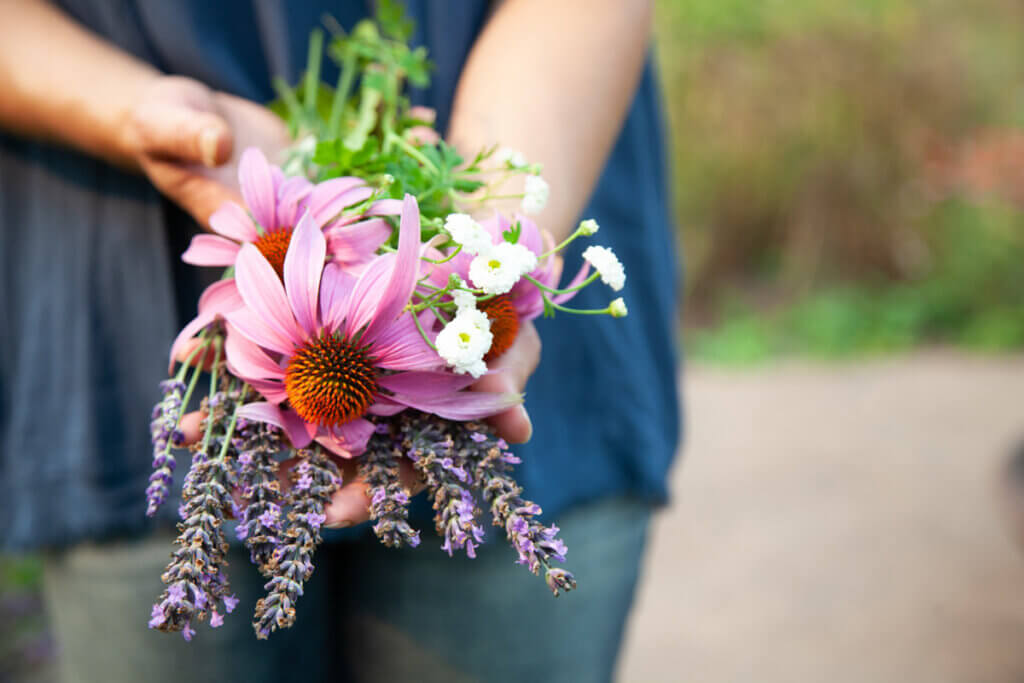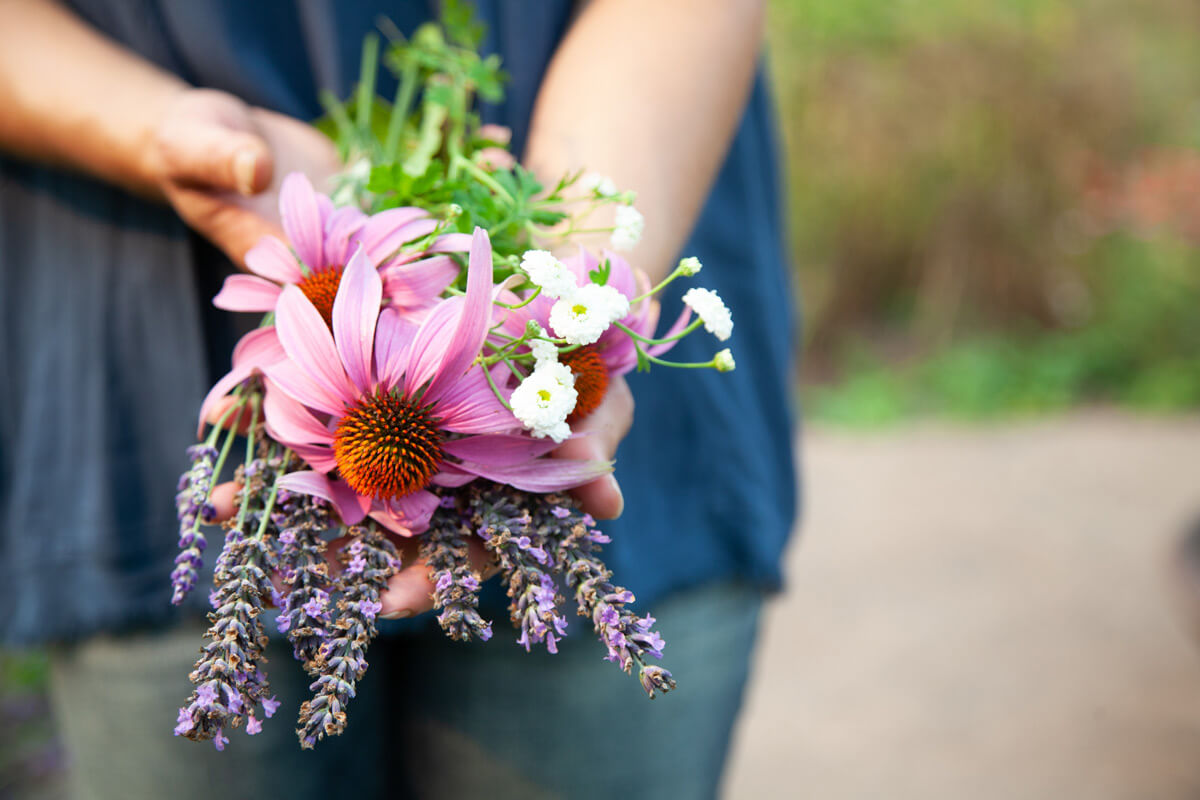 Things to Consider for Your Medicinal Herb Garden
When it comes to our medicinal herbs and flowers, many of them are perennial. This means they come back bigger and better each year as long as they're properly cared for.
Some aren't technically perennial, but because they're so prolific (such as chamomile or calendula) they will reseed themselves every year and come back on their own.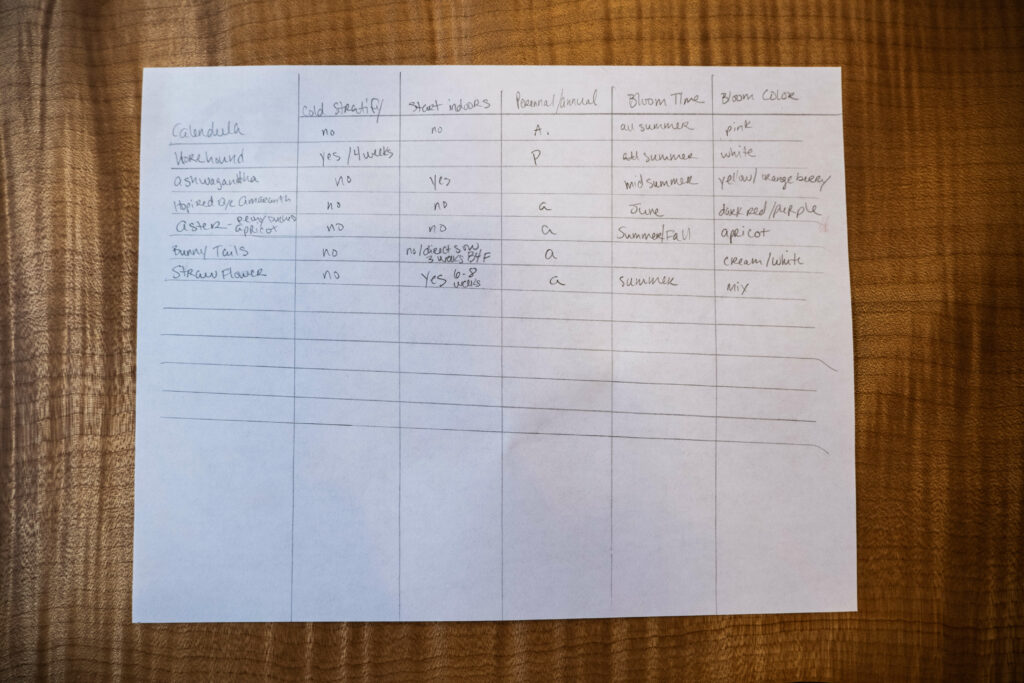 Free Herb Garden Chart
As promised, here's the chart I put together for my own herb garden to know which herbs need cold stratification and which do not, which need to be started indoors then transplanted vs. direct sown, etc.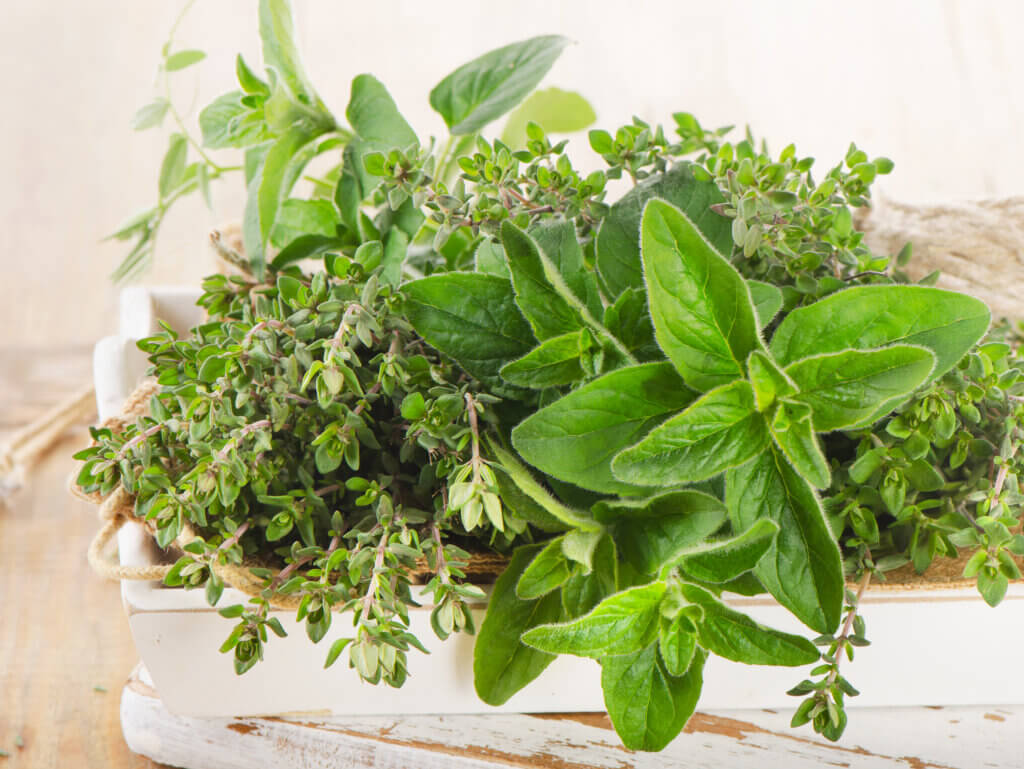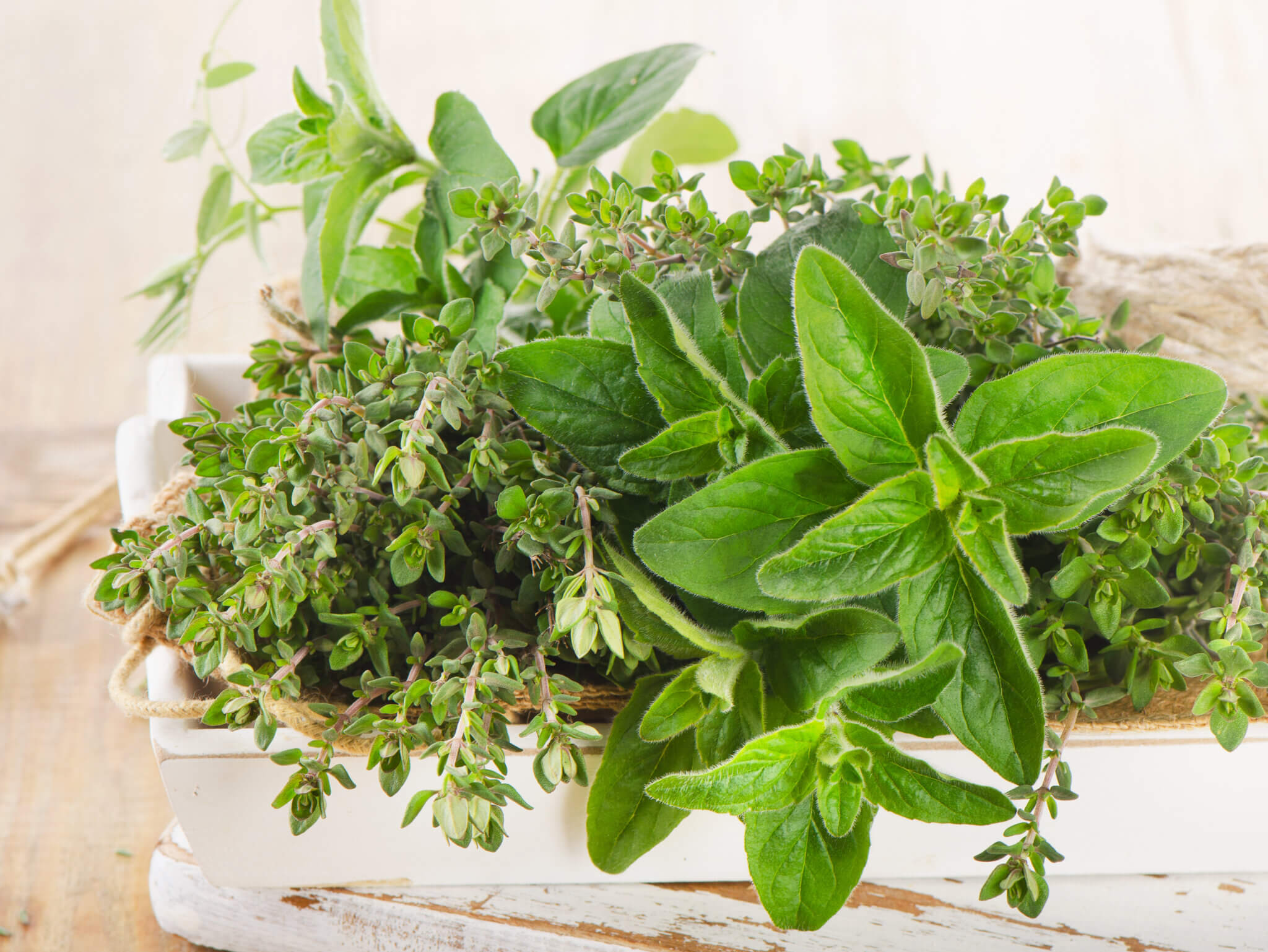 What Herbs Will You Use?
Think about the things you need on a consistent basis. For us, it's remedies for the cold and flu, stuffy and congested noses, sore throats, earaches, and headaches.
These are the basic common cold/flu symptoms that everyone usually deals with at least once a year.
But if someone in your family has high blood pressure, and you're not wanting to go the pharmaceutical route, then researching the herbs that can help lower blood pressure and seeing if those plants will grow well where you live is a great first step.
Each medicinal herb garden should look just a little bit different based on the individual needs of your family. That's the beauty of these gardens, no two are alike!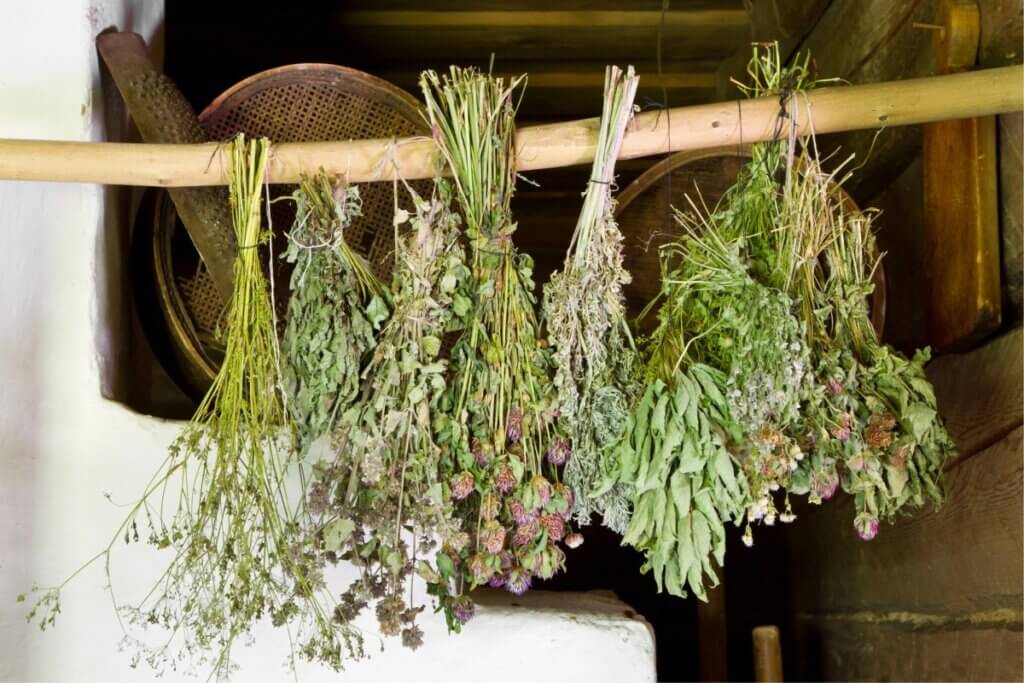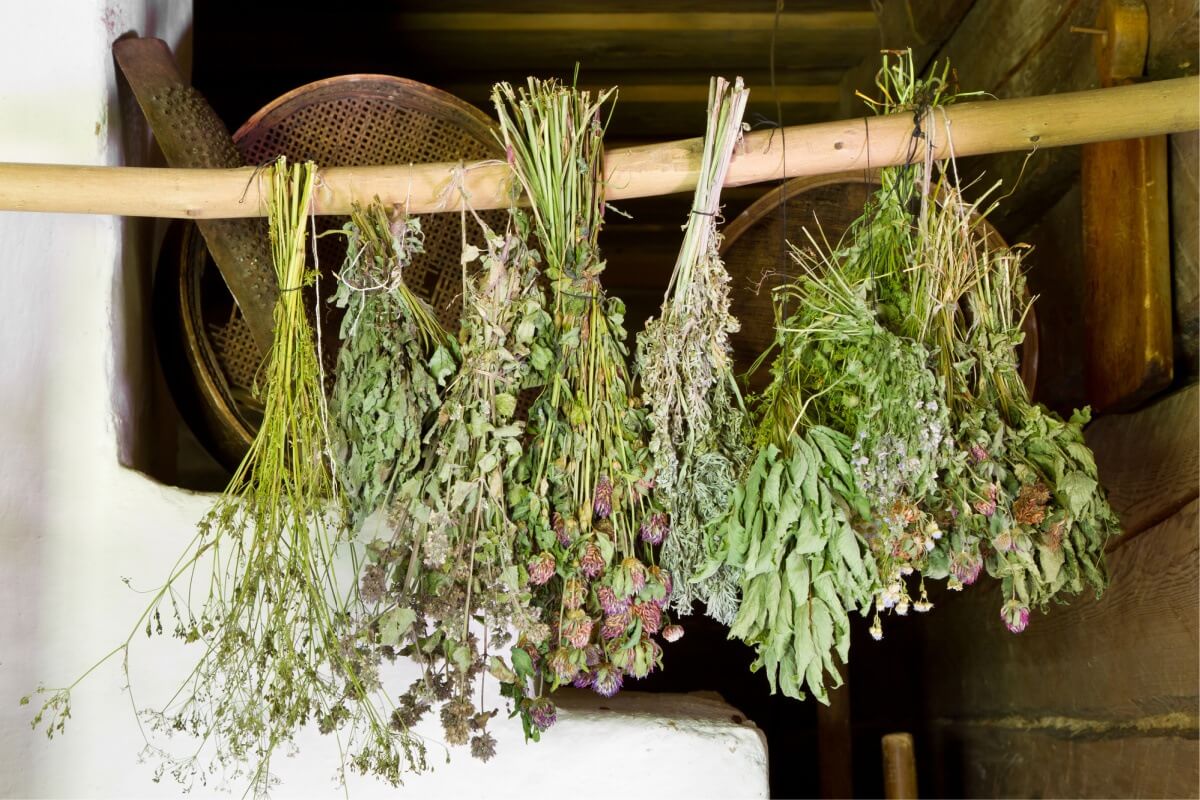 My Must-Have Herbs
The following are just a few of the herbs I grow in my garden. To see the full list download my free herb garden chart!
Sage
This is great for sore throats as well as culinary herbs.
Lemon Balm
Lemon balm is in the mint family, which means it will spread if not maintained. There are ways to avoid this, but it's worth considering before deciding where to plant.
Echinacea
I love growing echinacea for both the beautiful and colorful blooms, but also to make my homemade echinacea tincture.
You use the root of the echinacea flower, so your plants need to be established for about two to three years before harvesting.
Feverfew
This is a very pretty herb that grows into a pretty little flower, great for flower arrangements, but also good for fevers.
Elderberry
I'm a few years into growing my own elderberries, so they're still getting established, but you can learn how to grow elderberries here. One day I hope to be able to grow both enough elderberries for homemade elderberry syrup, but also to be able to harvest the elderflowers for their medicinal benefits.
I'm planting far too many herbs to write them all out in this post. Be sure to download my herb garden chart if you want to see the entire list!
Cold Stratification
Cold stratification is putting seeds into a dormancy state with temperatures below 40 degrees Fahrenheit for a specific period of time. This is to improve the germination rate (the number of seeds that will sprout).
This needs to be done with specific perennial and biennial herbs and flowers when trying to grow them from seed indoors.
Watch the video above beginning at minute 13:05 for a quick demonstration on how I cold stratify my seeds using the refrigerator.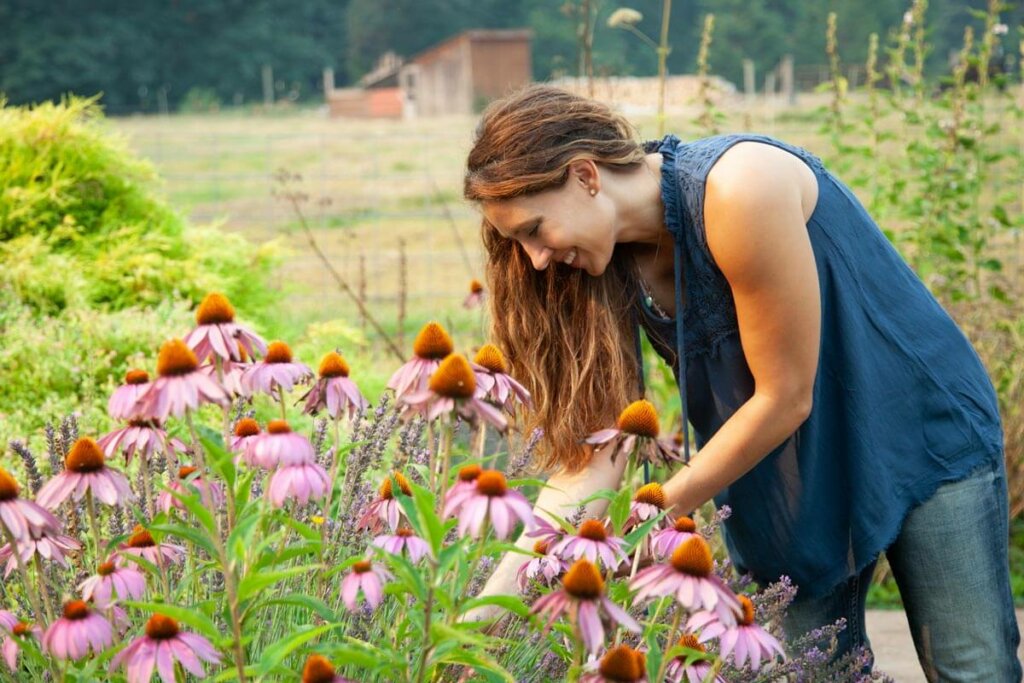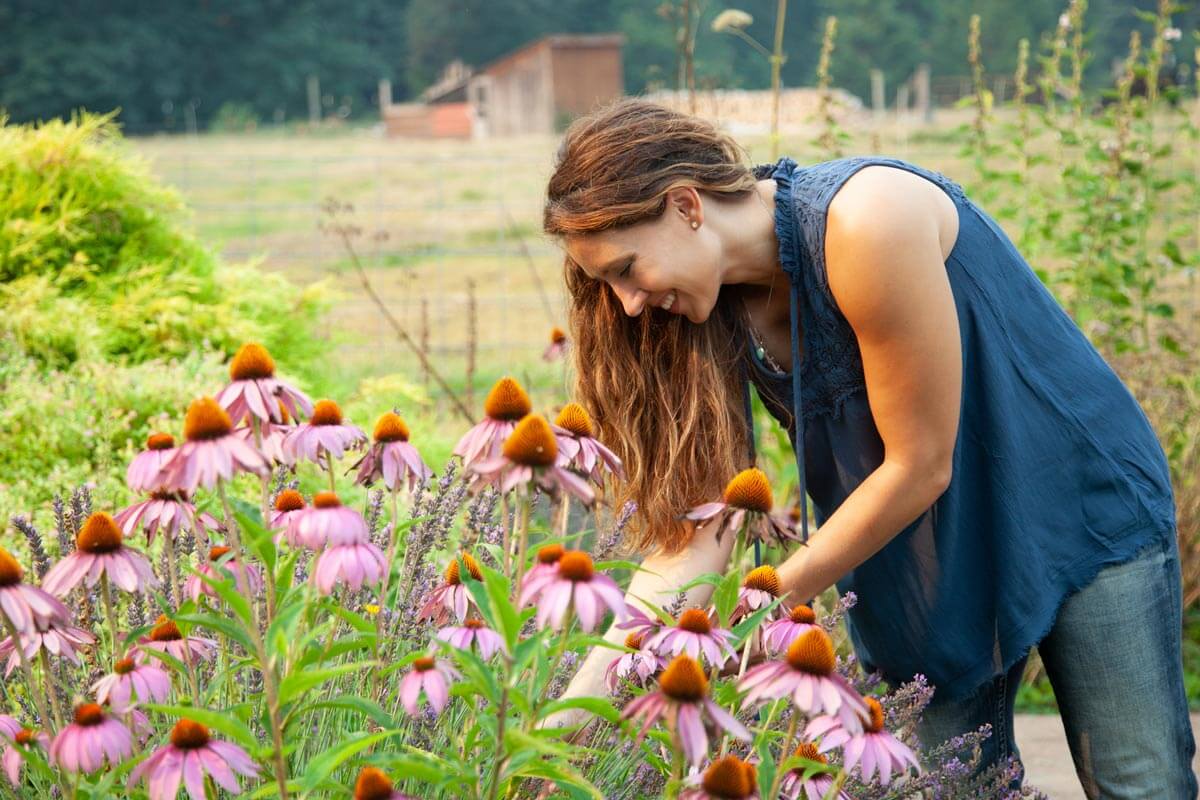 Aesthetic Appeal
Sure, this is a medicinal herb garden I'm growing, but one of the joys of growing medicinal herbs is that it can bring beauty to your yard all summer long when planned correctly!
So the next thing I like to look at when planning my herb garden is that I will have something in bloom from early spring all the way through fall.
I also like to look at how much color I'm planting. I can easily tend to lean more toward the salmon pink color, so I have to force myself to take a closer look and be sure there's a good variety.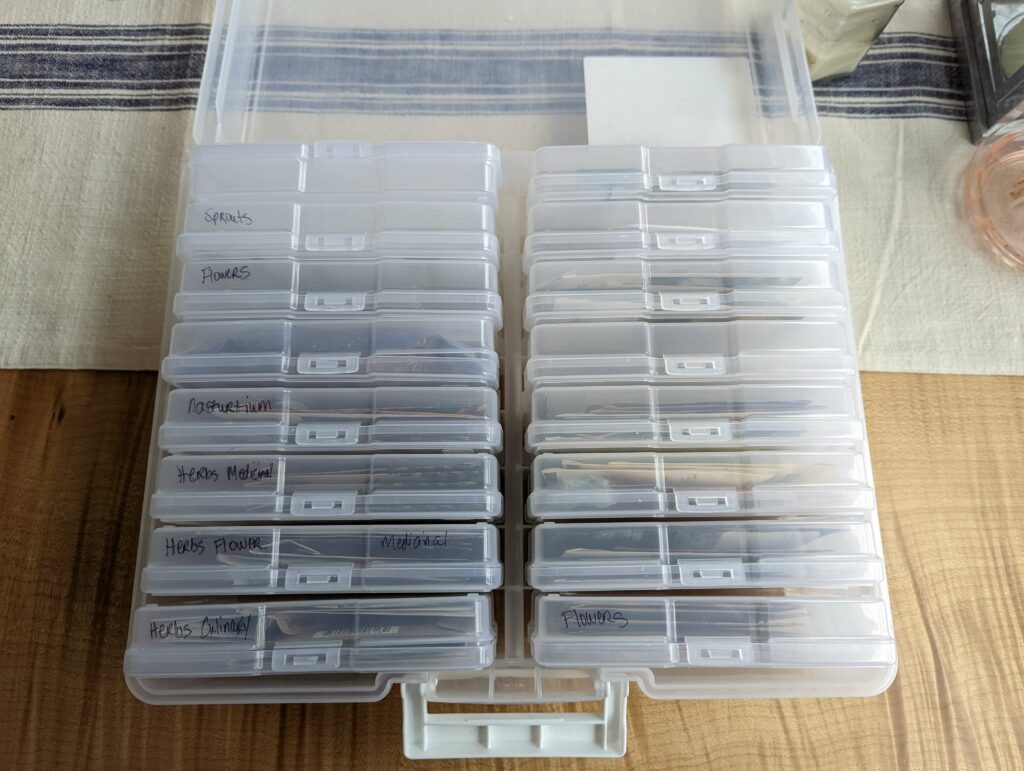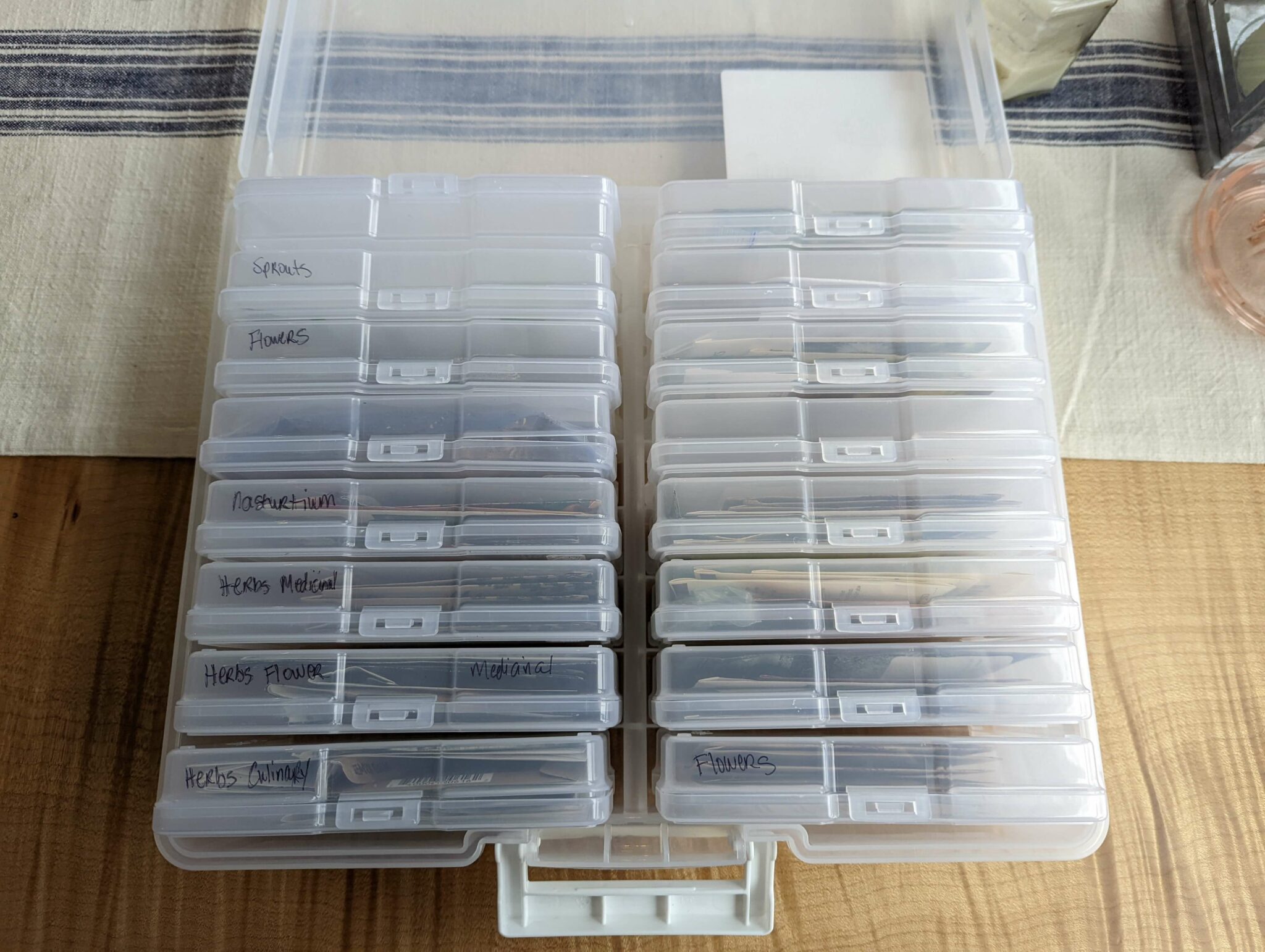 Seed Organization
When growing and expanding a medicinal herb garden, you'll definitely want to find a way to keep all your seeds organized to plant year after year.
You can definitely save seeds from your medicinal herbs, or you can buy more seeds and keep them stored in a cool dry place.
My favorite way to do this is by using a photo case! I have an entire photo case designated for my herbs and another for my vegetable garden.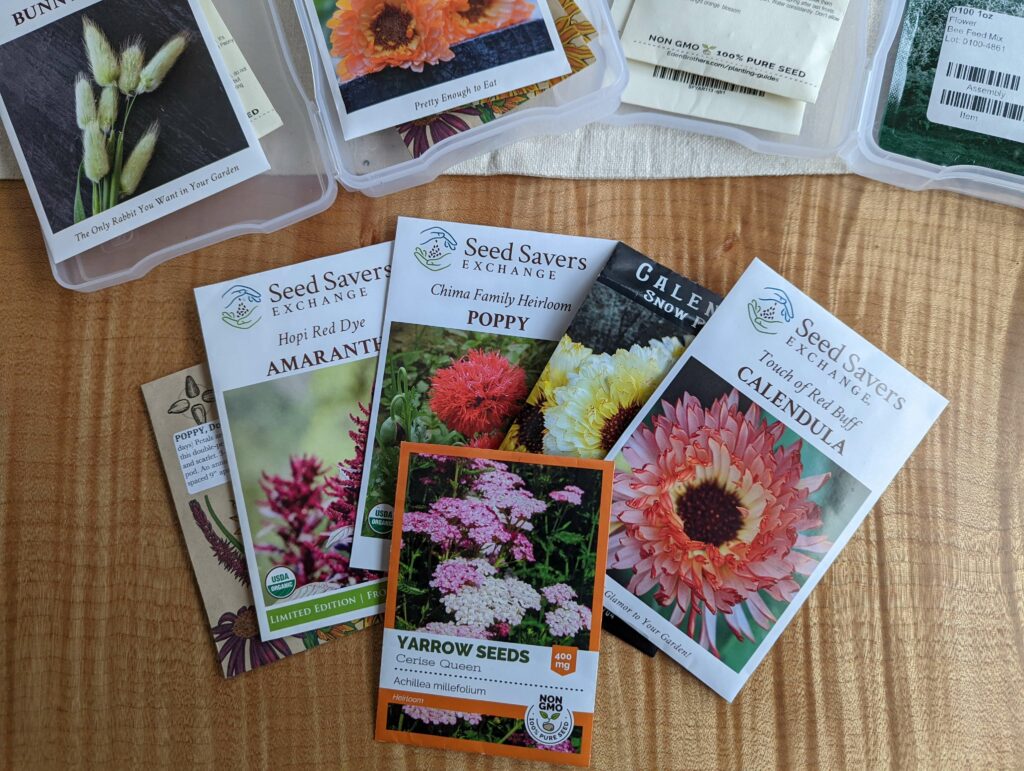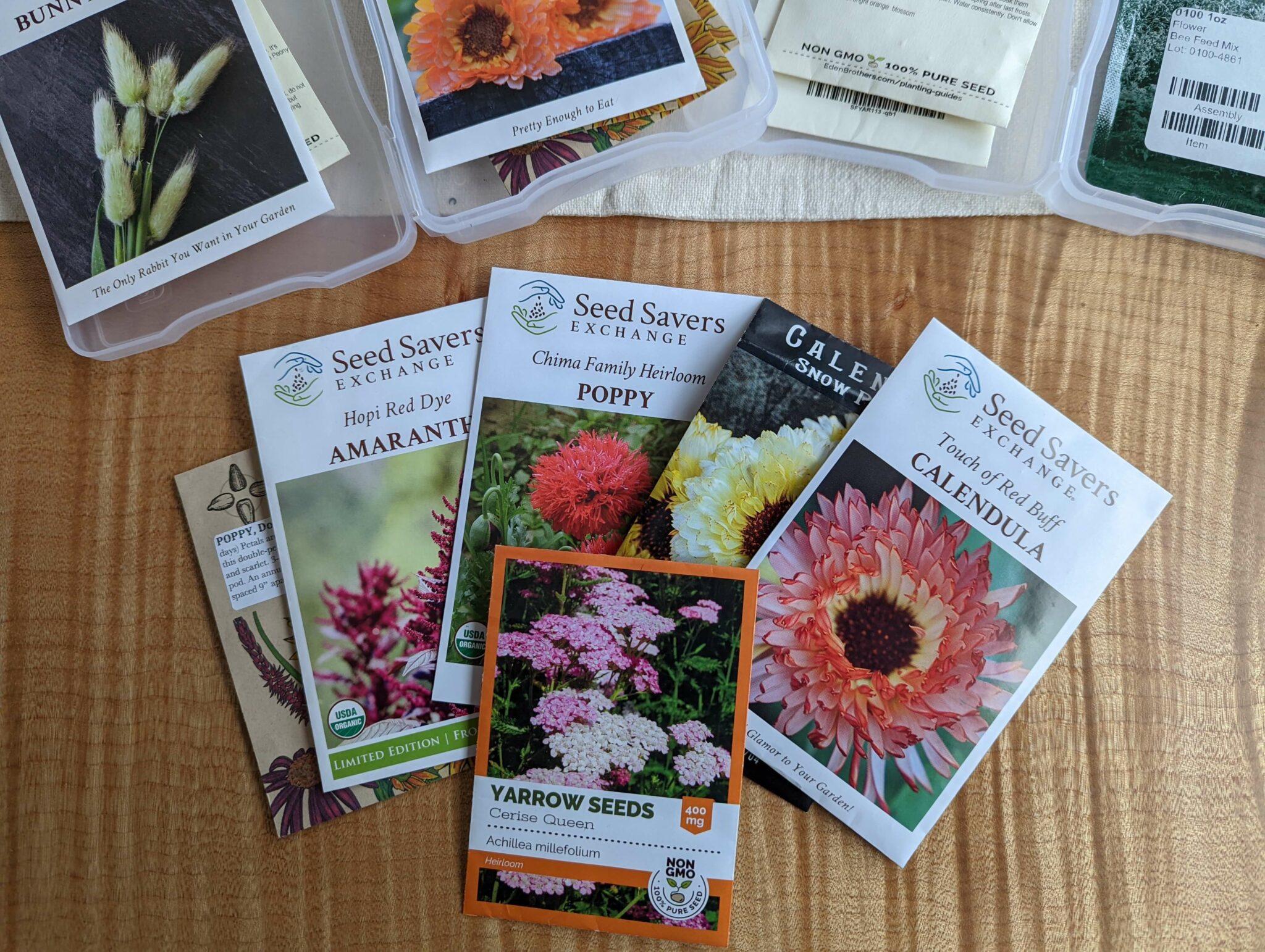 Where to Buy Medicinal Herbs?
My go-to resources are Siskiyou Seeds out of Oregon (you know how I love buying from companies close to me and my growing zone), Seed Savers Exchange out of Iowa, as well as Strictly Medicinal Seeds out of Southern Oregon where you can buy both seeds and plant starts (when they're in stock).
Eden Brothers is a great place for buying flower seeds as well as live bulbs as is Floret Flowers for beautiful cut flowers.
And finally, I ordered my medicinal roses from Heirloom Roses.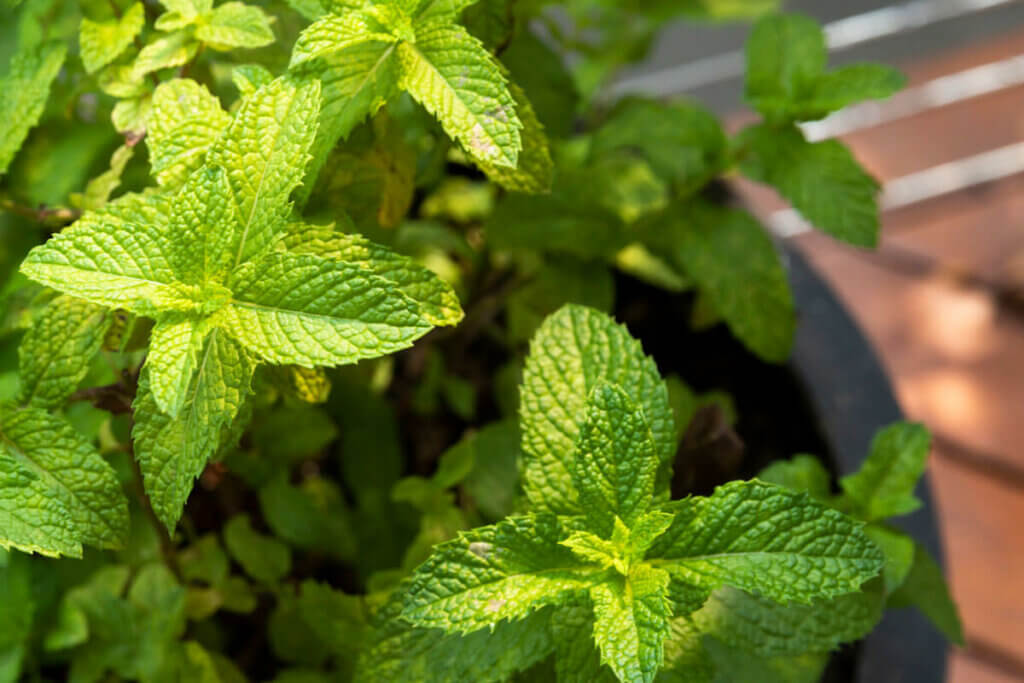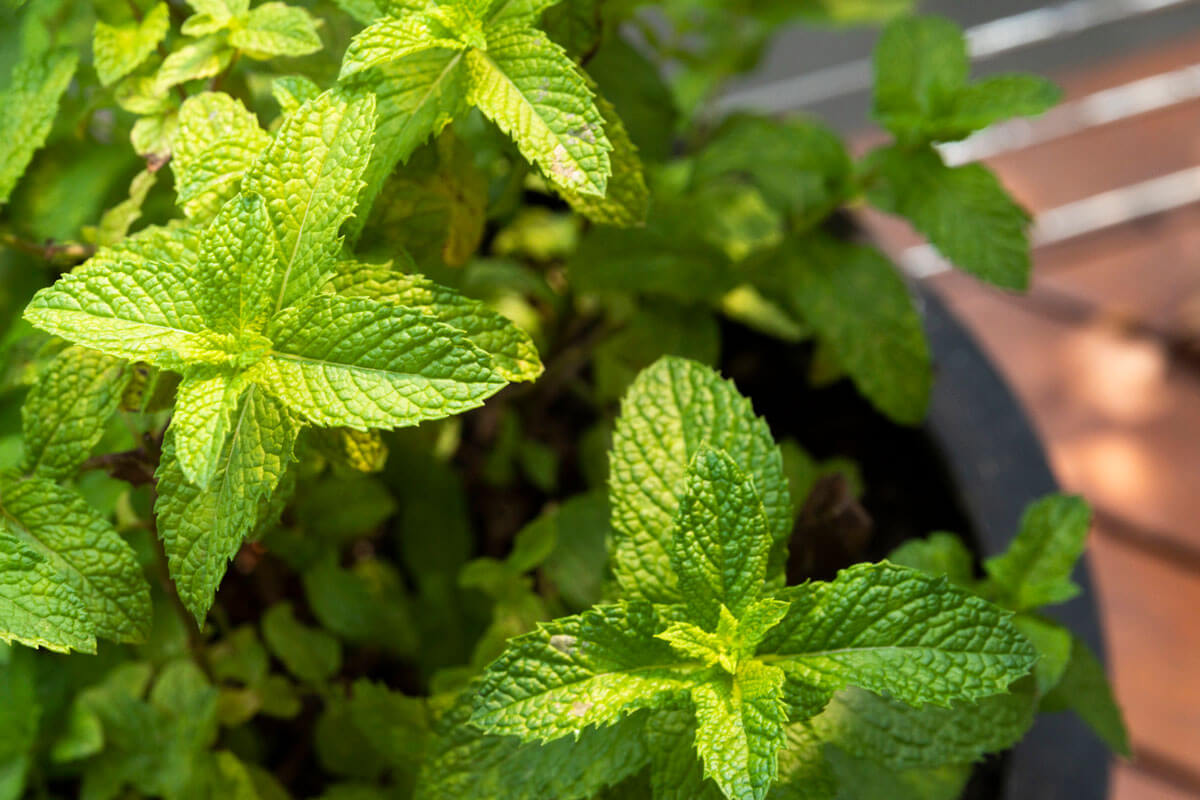 Companion Planting
Beware of deer in your medicinal herb gardens and consider either fences or companion planting some deer-repelling plants around the plants the deer may like.
Here is the list of deer-resistant plants we're going to try planting (grab the planning chart here for a more comprehensive list):
Calendula
Horehound
Ashwaganda
Amaranth
Aster
Bunny Tails
Straw Flower
Mint
Rosemary
And other strong culinary herbs
More Posts You May Enjoy