There's nothing cozier than snuggling up with a blanket in front of the wood-stove with a warm Chai Tea Latte and a book in hand. Even better if it's a Dirty Chai with a shot of espresso! Learn how to make chai tea concentrate and my very favorite recipes for chai tea latte recipes in this post.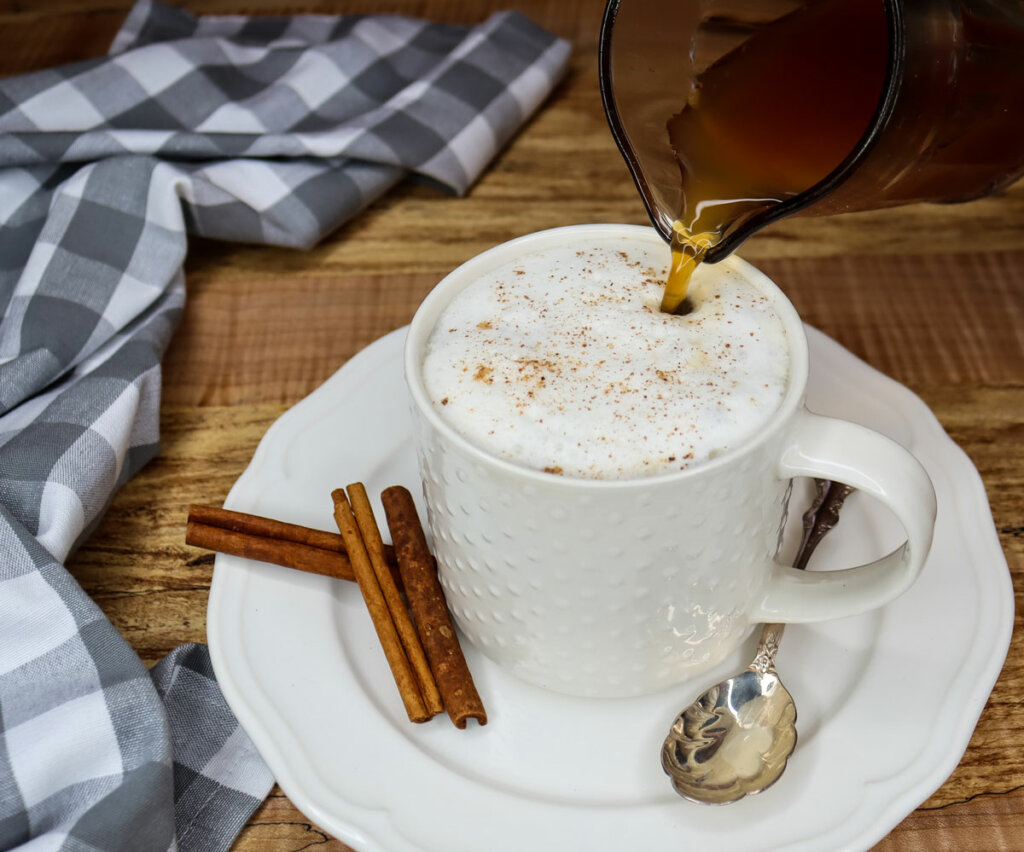 Every year around Christmastime I like to have get togethers for ornament exchanges, gift exchanges, holiday dinners, etc.
I always like to have special drinks to serve, but I don't want to be spending extra time in the kitchen making the drinks because I want to be enjoying and participating in the fun!
That's why I love this chai tea concentrate. You can make it up ahead of time, stick it in the refrigerator, then use it for any special drink that suits your fancy!
I love making chai tea lattes, dirty chai lattes (which include either a shot of espresso or coffee), and one I especially enjoy in the evening is a chai hot cocoa. (Keep reading for all these recipes listed below!)
Table of Contents

[Hide]

[Show]
Why I Love This Recipe
You can make up a large batch ahead of time.
You can make chai tea lattes, dirty chai lattes, and chai hot cocoa in just minutes.
This recipe costs less than a dollar to make (and will yield 3-6 lattes!) saving you boatloads of money from the coffee shop.
The chai concentrate will last up to two weeks in the refrigerator.
You know all the ingredients used in the recipe.
You can adjust the spices to your liking.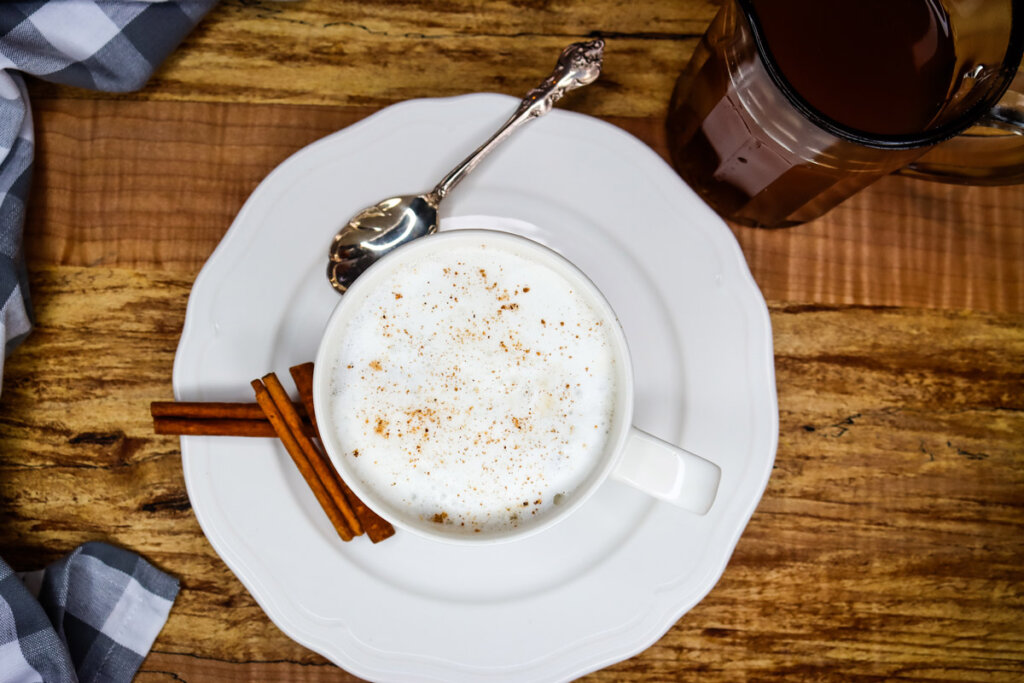 Benefits of Chai Tea
Chai tea includes many medicinal spices that release their oils into the tea that are very beneficial. Chai tea makes a great drink to sip on during a meal, or post-meal (especially after a particularly heavy meal), to help aid digestion.
Spices such as cinnamon and ginger are very warming, so drinking a chai tea latte after spending time out in the cold is a fantastic way to warm up from the inside out.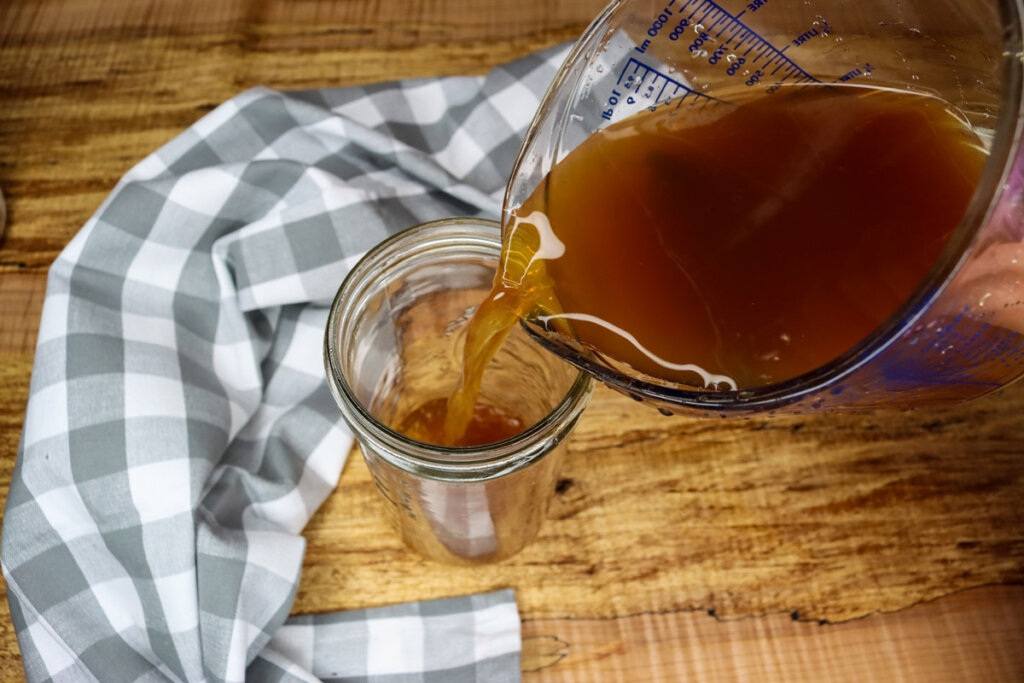 How To Store Chai Concentrate
You can make and use this recipe the same day, for any remaining concentrate, place it in a glass jar with lid and store in the refrigerator. Do not store at room temperature.
How Long Can You Store Chai Concentrate?
This recipe makes approximately 3 cups of chai concentrate, which is only about 3-6 servings depending on size, so it should last perfectly fine in the refrigerator until consumed.
I've successfully kept mine in the refrigerator for 10 days, but I would take a good look at it past two weeks and likely toss any remaining tea and replace it with a fresh batch.
You can scale this recipe up or down based on how quickly you'll drink it.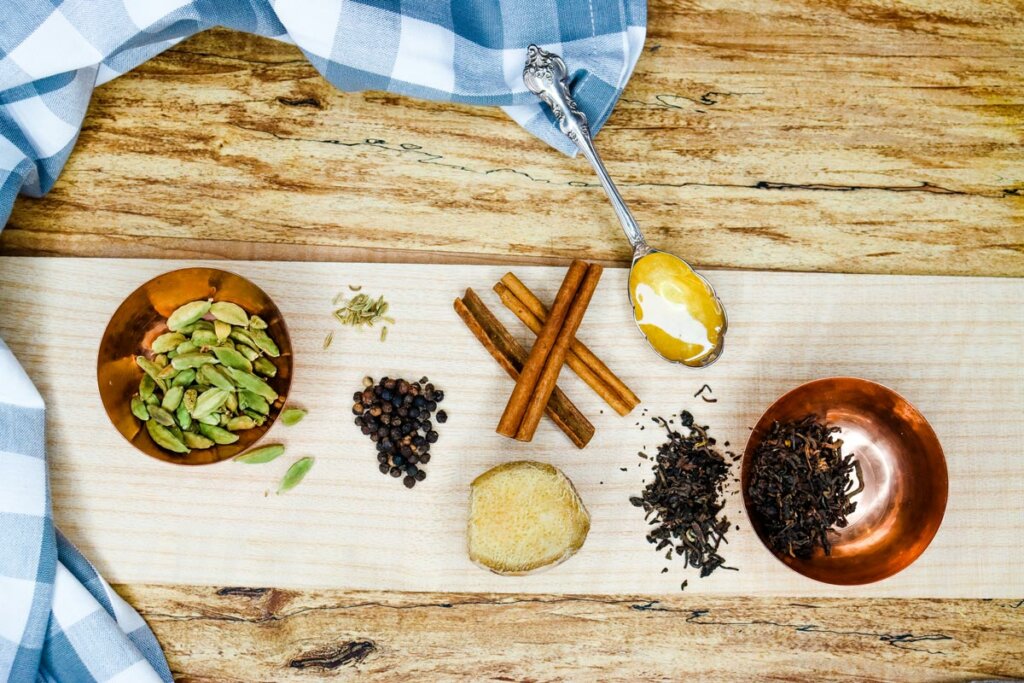 Ingredients
The beauty of this recipe is you can adjust the ingredients to your liking. If you don't care for ginger, leave it out! If you like your chai more on the spicy side, you can add extra ginger and black peppercorns. It's completely customizable!
Cardamom – You can use cardamom pods or ground cardamom for this recipe. However, I recommend buying the whole pods and crushing them just before tossing them into the pan so they release their natural oils.
Ginger – Fresh or ground ginger will work in this recipe, but fresh ginger will add a bit more spiciness. If using ground ginger, use about 1/4 tsp. Tip: Whenever you buy fresh ginger, peel and slice a few knobs, then toss them into the freezer so you always have fresh ginger on hand!
Peppercorns – Black, white, pink… any peppercorns will do! I used black peppercorns in this recipe.
Cinnamon – cinnamon sticks are preferred, however, if you don't have any on hand, 1/2 teaspoon of ground cinnamon will do (use more or less based on your preference).
Fennel seed – Fennel can tend to be a flavor that many don't like (it has almost a black licorice/anise flavor), so use sparingly if you're unfamiliar with the flavor.
Black Tea – I love using the Three Sisters Black Tea from Farmhouse Teas (search "three sisters" on their website). Farmhouse teas is a small, family-owned business out of Oregon, and I love their products because I know their teas are all organic and ethically sourced from reputable suppliers.
Sweetener – I use honey in the recipe below, however, I've also tried maple syrup and it's absolutely delicious! You could also omit the sweetener altogether, or opt for a sugar substitute like stevia or monk fruit.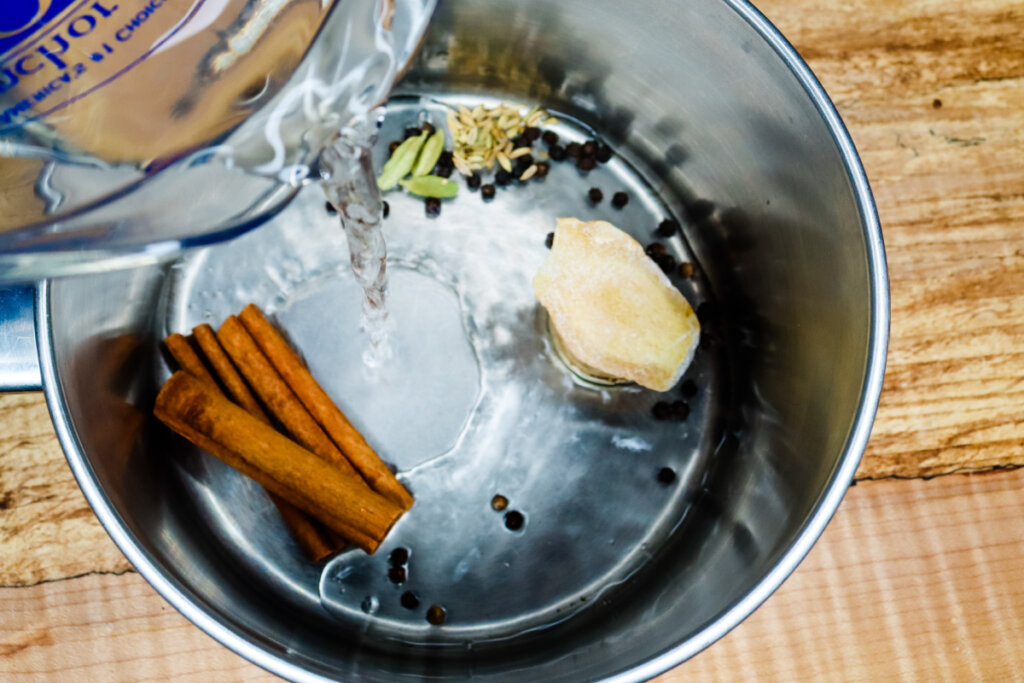 How to Make a Chai Tea Concentrate
Making a chai tea concentrate means you can have delicious chai tea lattes (or dirty chai lattes) in a matter of minutes. The concentrate will take about 25 minutes to make, so make a double batch if you're a chai fanatic and want them every day of the week!
To make chai tea concentrate:
Simmer your herbs and spices in water for 20 minutes.
Strain the liquid and steep your tea in the hot liquid for 7-10 minutes. This large tea strainer is a must-have!
Add sweetener (if desired).
Store in the refrigerator for up to two weeks.
Use the chai concentrate for any of the chai tea latte recipes below.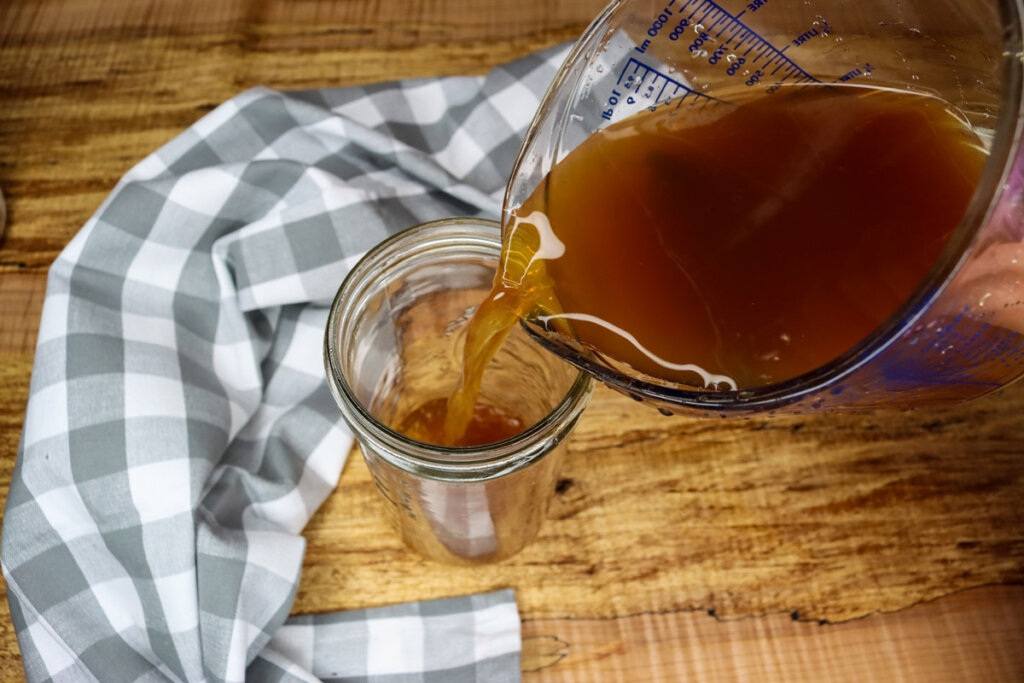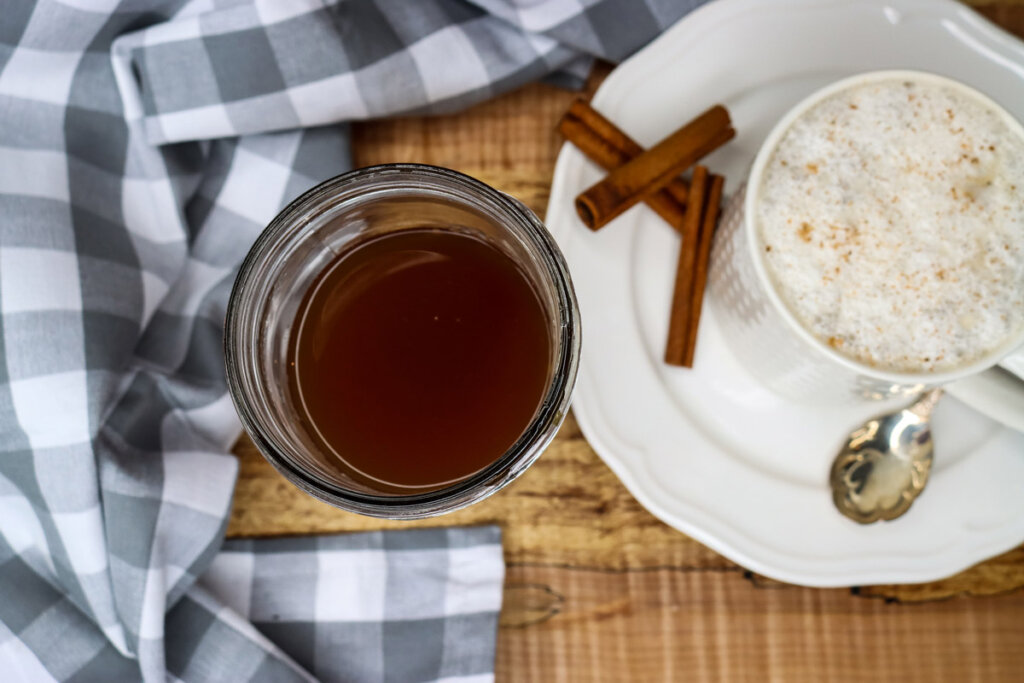 How to Make a Chai Tea Latte
Add together equal parts chai tea concentrate with milk of choice.
Serve either hot or iced.
Alternatively, you can heat your chai concentrate in a small saucepan, then warm your milk using the frothing wand of your espresso machine. If you don't have an espresso machine, you can warm your milk in a saucepan on the stove, then froth it with one of these frothing wands.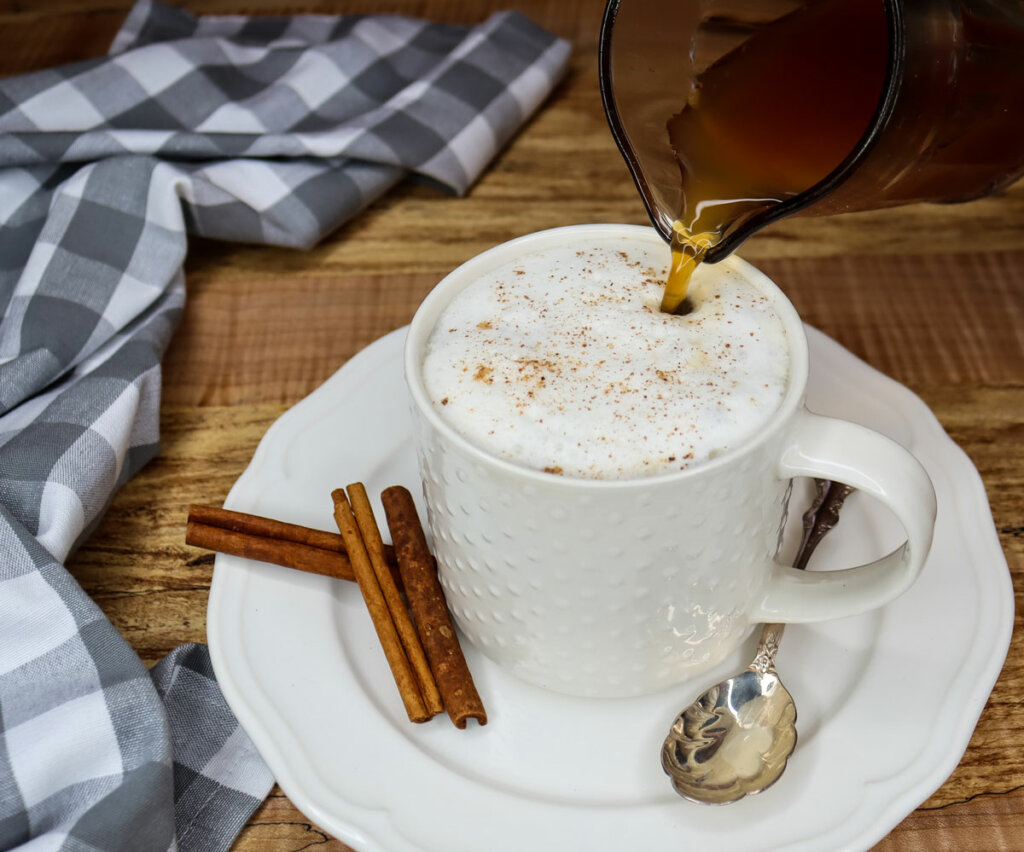 How to Make a Dirty Chai Latte
To make a Dirty Chai Latte, you have a few options:
Make a Chai Tea Latte as shown above.
Then add a shot of espresso and stir to combine.
or…
Mix 1 part coffee, 1 part chai tea concentrate and 2 parts milk, then stir to combine.
Both are delicious, and both are considered a "dirty chai" because of the addition of espreso or coffee.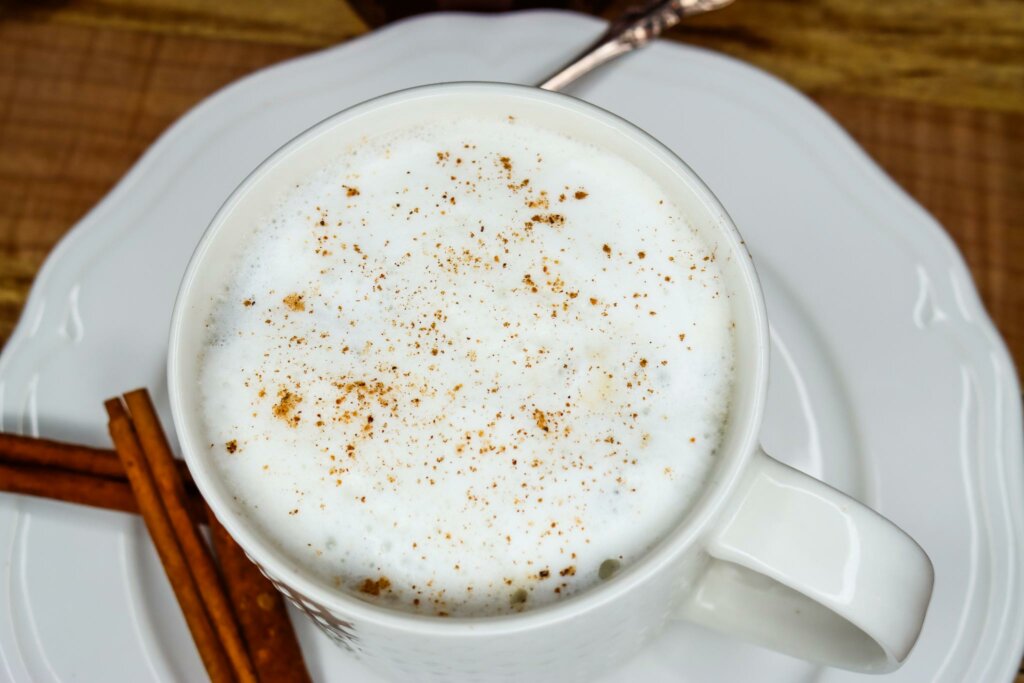 Chai Hot Cocoa
As a bonus recipe, you can take equal parts hot cocoa and chai tea concentrate for a fun twist on regular hot cocoa.
Did you make this recipe? Snap a photo and tag me on social media, I'd LOVE to see your chai tea creations! Then be sure to rate this recipe by clicking the stars in the recipe card below!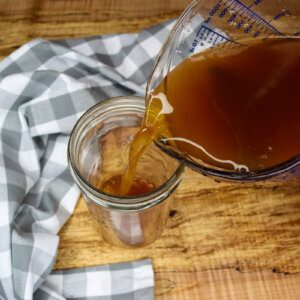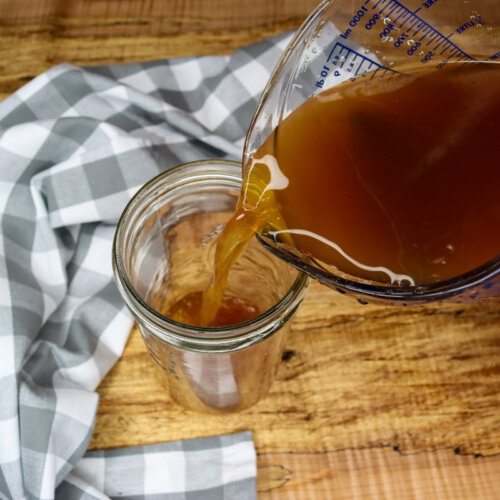 Chai Tea Concentrate
Mix up this chai tea concentrate and keep it in the refrigerator for quick and easy chai tea lattes, chai hot cocoa, and dirty chai lattes anytime.
Ingredients
3

cups

water

3

cardamom pods

1

inch

fresh ginger root

sliced

1

tsp

black peppercorns

whole

3

sticks

cinnamon

1 1/4

Tbs

black tea

or 3 black tea bags, or tea of choice

1

tsp

fennel seed

2

Tbs

honey

or maple syrup, or sweetener of choice
Instructions
Place water and spices in a saucepan and bring to a simmer. Simmer for 20 minutes.

Remove from heat and stir in sweetener of choice until dissolved.

Add tea and allow to steep for 7-10 minutes, then strain.

Store concentrate in fridge and serve with equal parts milk (can use nut milk or cream), serve hot or cold.
Video
Notes
Chai Latte Recipe:
Mix together equal parts chai concentrate and milk of choice. (Bonus if you froth the hot milk first! I love this little hand frother for my kitchen.)
Serve hot or iced.
Dirty Chai Latte Recipe
Mix together 1 part chai concentrate, 1 part coffee, and 2 parts milk of choice.
Serve hot or iced.
Chai Hot Cocoa:
Mix together equal parts chai concentrate and hot cocoa. (Bonus for frothing the cocoa first!)
Nutrition
Calories:
33
kcal
Carbohydrates:
9
g
Protein:
1
g
Fat:
1
g
Saturated Fat:
1
g
Sodium:
7
mg
Potassium:
28
mg
Fiber:
2
g
Sugar:
6
g
Vitamin C:
1
mg
Calcium:
32
mg
Iron:
1
mg