With next week commencing the kick off of the six week official holiday season between Thanksgiving and News Year Day, I know a lot of people get a tad stressed out. It can be difficult to find time to breathe, let alone cook things from scratch, and enjoy the season.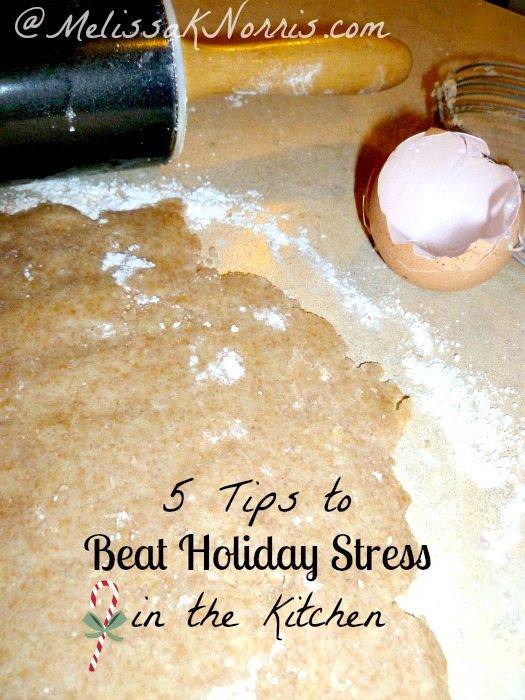 What's a person to do? I can help ya out with some of that.
You see, I used to be one of those folks who loved the holidays, but my joy and hair, was about to be all pulled out with frustration, anxiety, and lack of time. I decided I wasn't going to spend the rest of my children's Christmases stressed or running myself ragged. We made a lot of changes, which I talk about in Pioneering Today-A Homemade Christmas, but I'll share some of them with you here today. (I can't share them all in one blog post, because then, well, it would be a book. 🙂 )
1. Get organized. This might seem a little broad, I know, but really, this will help you not only through the rest of the season, but into the new year as well. Pick one area to tackle each week/weekend. We started with our children's bedrooms this last weekend. We had garbage, donation, and keep piles. It helped even my four-year-old see the benefit of only asking for things you really need or want for Christmas, instead of a huge list of things.
2. Take stock of your pantry. This falls under organization, but it will also help your grocery bill. If you don't know what's in your pantry, you may end up purchasing extra items at the grocery store you don't really need. Plus, items will expire, simply because you don't know you have them. Make a list of items you have, plan meals from them, and create a list for the store so you only have to make one trip.
There is nothing worse than having the time to bake some holiday goodies and finding out at the end of the recipe, you're out of the one key ingredient.
3. Make your cookie dough ahead of time. As a working mother, I don't always have the two hours it requires to make dough, let it chill, and then bake a few dozen cookies. But I do have the fifteen minutes it takes to make up the dough and toss it in the freezer. When we need to bake cookies, I've got the dough chilled (thaw overnight in the fridge or just an hour or two, depending on the temp of your house, on the counter) and only need to include baking time.
4. Freeze pastry dough. I not only make up cookie dough ahead of time, but I also do my pie crusts this way. In only fifteen minutes using my great-grandmother's flaky pastry recipe, I can have four pie crusts (or two top and bottom crusts) in the freezer. When I need to make a quick dinner, I can pull one out for quiche, or with a jar of homemade apple pie filling, I can have a from scratch pie in the oven with less than five minutes of active time. Pies for Thanksgiving and Christmas dinner, done in a flash.
5. Bake your pumpkin now. I love pumpkin dishes all year long. Frozen pumpkin puree is a wonderful addition to cookies, pancakes, muffins, stews, chilis, and of course, pies. Thanksgiving day the oven is filled with the business of the turkey and dressing, and if you're like me, with only one, then pies need to be done the day before. Don't like how freezing pumpkin puree makes it watery? Make sure you bake sugar or pie pumpkins, they have less water than Jack-O'Lantern varieties. Second, bake the pumpkin whole, and freeze it in chunks, instead of as puree. Check out this tutorial to see how to bake a whole pumpkin.
What's your best tip to keeping the stress down during the holidays? What's your favorite way to keep real food in the kitchen when you're short on time?