I came up with this recipe when I was going through sugar and gluten withdrawals. Going without dairy didn't phase me much, but the no sweets rule was killing me while my husband went on our strict detox diet.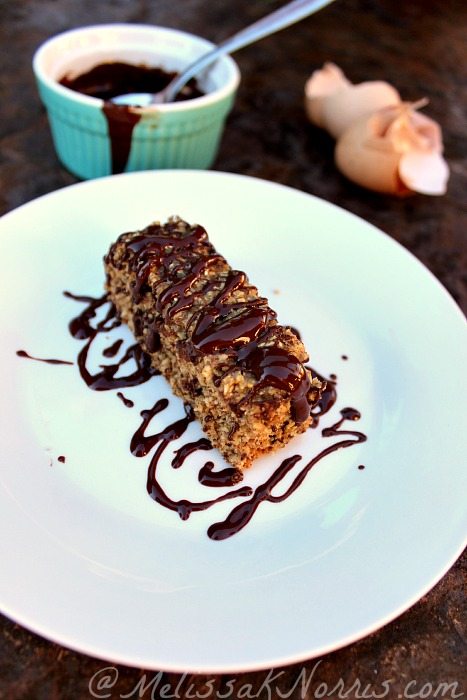 Sadly, I realized how much I relied on sugar when I was feeling tired. Or when I was bored. Or…. okay, pretty much anything was a good reason to reach for some sugar. And while I'm not slaying baked goods forever, I did need to come up with something tasty that didn't contain any processed or refined sugar, dairy, or gluten. Which meant my favorite cookie recipes were not an option.

In my desperation, I created a great recipe for Fried Apples you can drool over here. Seriously, they took 8 minutes and were just like apple pie but without all the work and the crust.
Now my kids love those Cliff Kids Z bars, but I cringe at the price. They're almost a $1 a bar, and even though they're made with organic ingredients, I knew I had to be able to make them cheaper at home.
It took me three different times to get them how I wanted. Of course, the kids were thrilled when I kept asking them to be my taste testers. Oh, another batch of chocolate chip bars, Mom, sure we'll taste them.
First off, I have to tell you, I'd never baked with parchment paper before. It's a dream. No messy pans, no bars falling apart when I take them from said pan. Yep. Ordering from our affiliate partner for this big old box of parchment paper was one of the best things I've done for my kitchen in awhile. I just pressed the raw dough into an 8×8 pan lined with parchment paper to bake.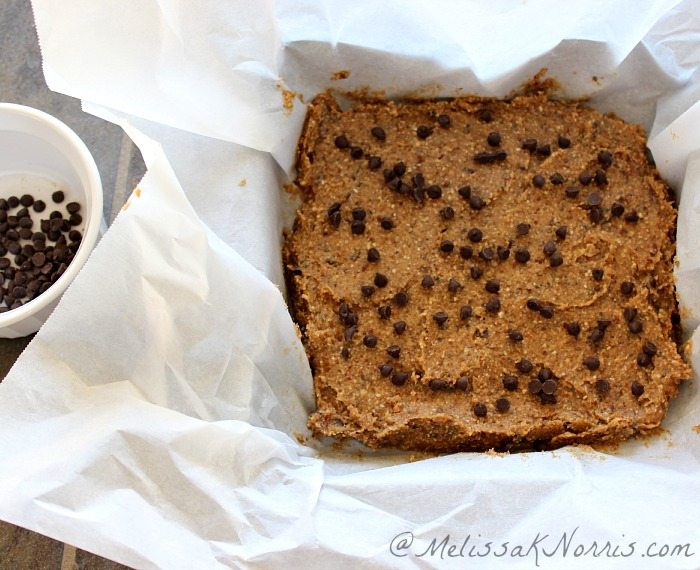 Do you see that beautiful chocolate drizzle? It's healthy for you. No seriously, I used semi-sweet, GMO, soy and dairy free chocolate chips (bought mine at our local co-op, but Amazon carries the same brand) with a teensy bit of coconut oil for something so good I now know where the term finger licking good came from.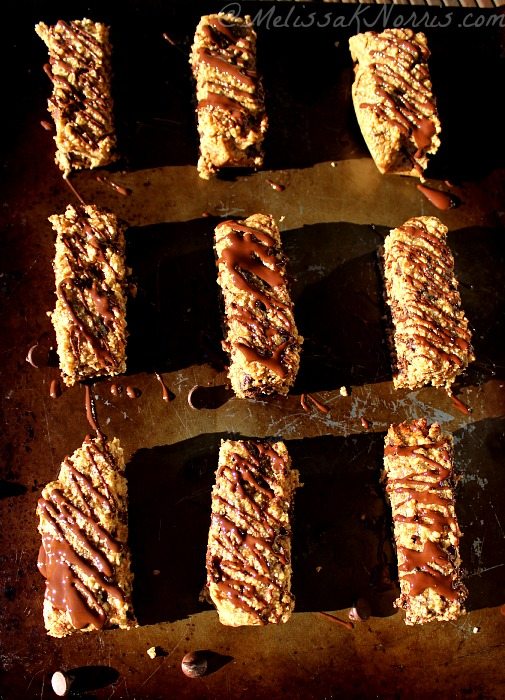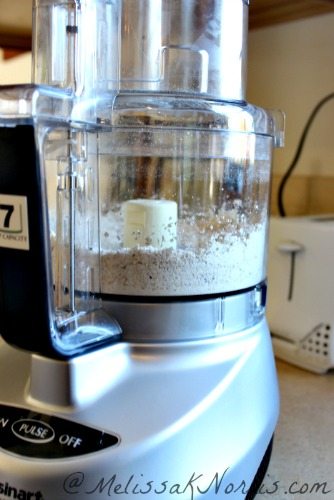 To make these, you're going to need a food processor. I tell you what, since my husband bought me this food processor *affiliate link for Christmas, I have no idea how I lived so long without one. It's how I made the oatmeal flour and the date paste for these pretty little bars. And come jam and jelly season, I can hardly wait to whip up my berries in this bad boy.
To make the date paste (I ordered my dates from Amazon, a first time for food items, but it only took 2 days and I was really happy with the quality) you'll need some dates, water, and food processor. I ordered these Mejdool dates to make the paste as most accounts I read said they have a rich sweet taste with a hint of vanilla.
You have to pit them, but it took less than two minutes to do so. Just slice them down the middle and pop out the pit. Place about 30 dates (about 1 pound) into the food processor and add 6 tablespoons of water. Process until it forms a thick sticky paste. I placed mine in a wide mouth mason jar. It should store in the fridge for at least three weeks. This makes about 2 cups of date paste.
Adding up the cost of the ingredients, I estimate my cost per bar is $.40. Considerably less than the stores and my bars contain less sugar than the store one. Gotta love it!
More Gluten Free Recipes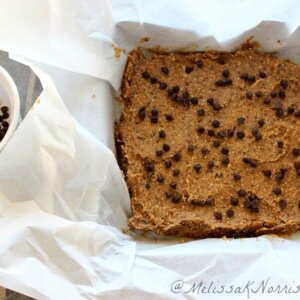 Oatmeal Chocolate Chip Bars Recipe-Gluten Free
Ingredients
2

cups

old-fashioned oatmeal

certified gluten free if you have allergies or issues

1/4

cup

pecans

1

Tablespoon

Chia seed

organic

1/3

cup

date paste

1/3

cup

honey

2

teaspoons

vanilla extract

I make mine at home

2

Tablespoon

almond butter

or nut butter of your choice

2

eggs

1/4

teaspoon

baking powder

I use organic aluminum free

1/2

teaspoon

sea salt

1/4

cup

semi-sweet chocolate chips

I bought dairy and GMO free brand Good Life from our local co-op

Chocolate Drizzle

1/4

cup

semi-sweet chocolate chips

2

teaspoons

coconut oil
Instructions
Preheat oven to 350 degrees

Place oatmeal, pecans, and chia seed in food processor. Process into a flour. Pour into a large bowl and mix in date paste, honey, vanilla extract, eggs, almond butter, baking powder, and salt until combined. Add chocolate chips.

Press into 8×8 pan lined with parchment paper. Use a spatula to press it down into pan. Bake for 20 minutes. Carefully, lift up on parchment paper and remove bars from pan to cool. Use a pizza cutter to cut into bars.

To make Chocolate Drizzle

Melt chocolate chips over a double broiler or in the microwave. Melt on low heat just until they start to look shiny. Take off heat and stir. If not completely melted, put back on heat for just a short time. If you get it too hot, chocolate will seize. Stir in coconut oil. The warmth from the chocolate will melt it. Drizzle over bars or eat it with a spoon… both ways tasted great!
This post is Featured on Thrifty Thursday at Living Well Spending Less.