Learn the best vertical garden methods to expand your growing spaces. When you first started gardening, a single raised bed may have been enough. But once you fall in love with gardening you'll soon be finding ways to expand your growing spaces each year!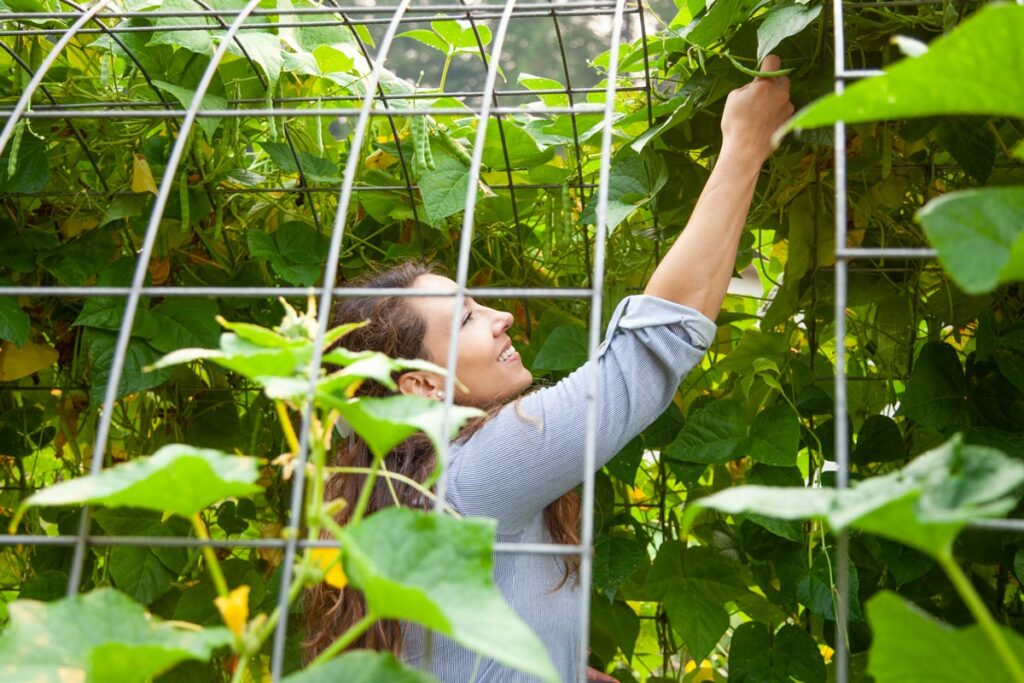 There are a lot of different ways that you can expand your garden and your growing space so that you can grow more food.
Sometimes that means putting in more garden beds and doing expansion that way, other times it means looking at different methods of growing.
I always recommend growing your plants vertically before expanding the garden space to really maximize the existing space you already have with little extra effort.
In this post (and the video below) I'm sharing all the ways we've expanded our garden to grow vertically.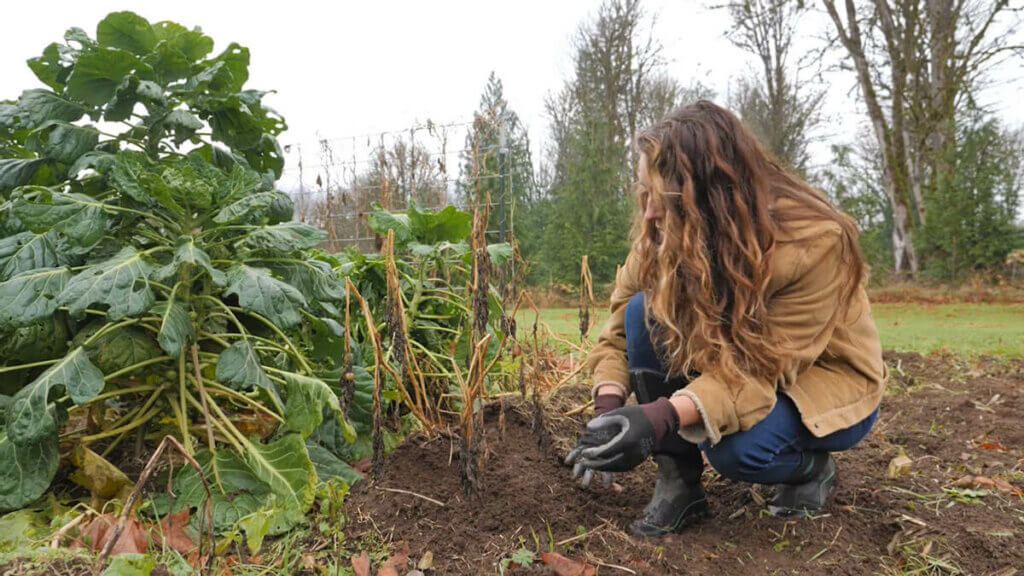 Table of Contents

[Hide]

[Show]
Plant a Multi-Seasonal Garden
If you're limited to the amount of space you have, one way to expand your garden (without expanding the footprint at all) is to plant a multi-seasonal garden.
That means you'll plant leafy greens and brassicas in early spring. Plant the warm-weather crops in late spring or early summer. And plant a third planting of some of those cooler-weather-loving crops in late summer for a fall garden (see the 28 crops to plant in your fall garden here).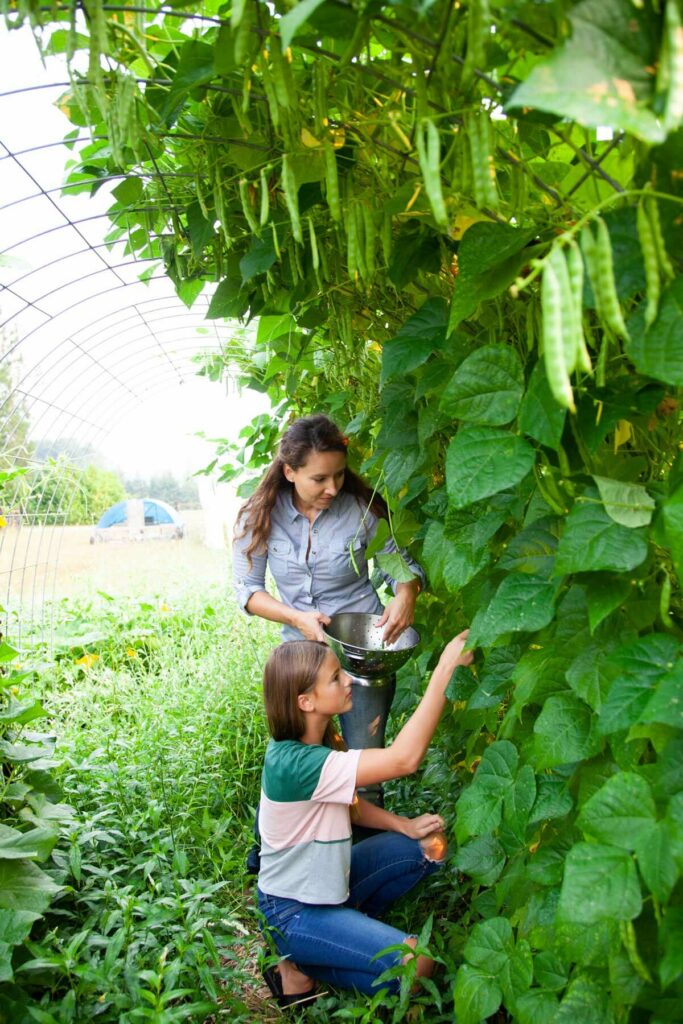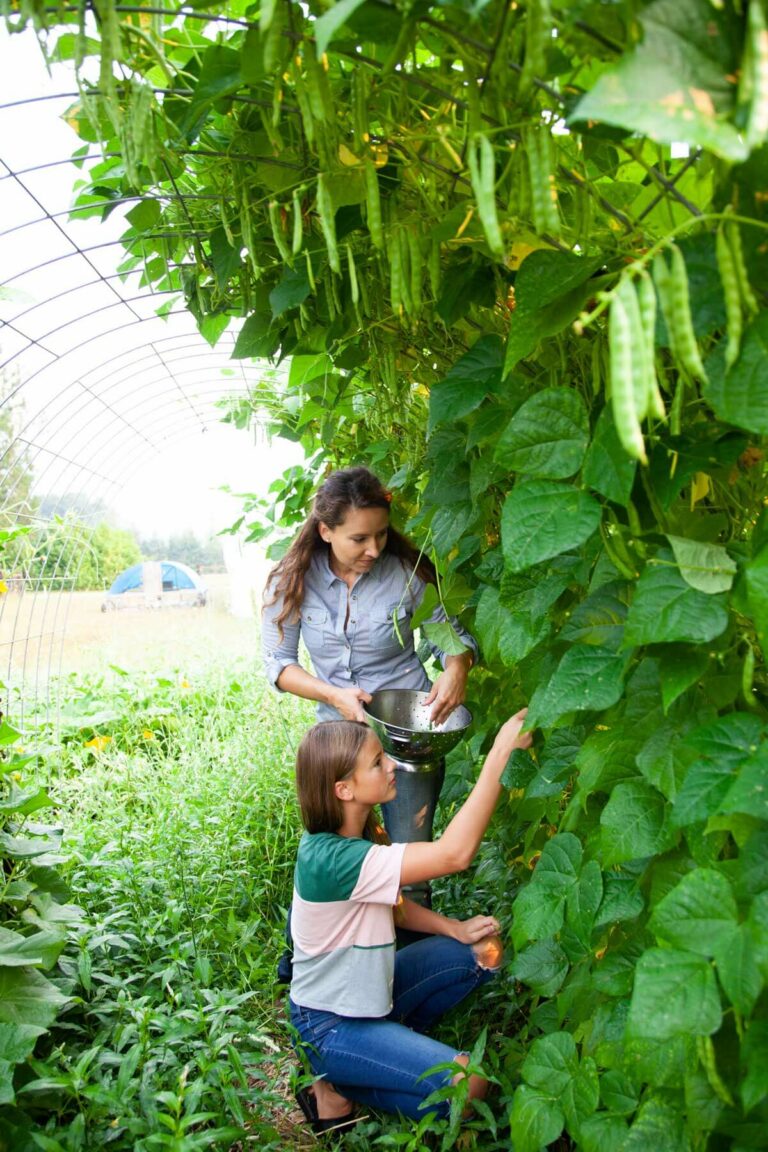 Trellis
Cattle Panel Trellis
We love using cattle panels bent over as a trellis to grow peas, beans, cucumbers, and squash.
Growing these vining or sprawling plants up also clears a lot of garden space that these plants would otherwise cover. So by taking them up, I'm actually increasing my planting space in my existing garden.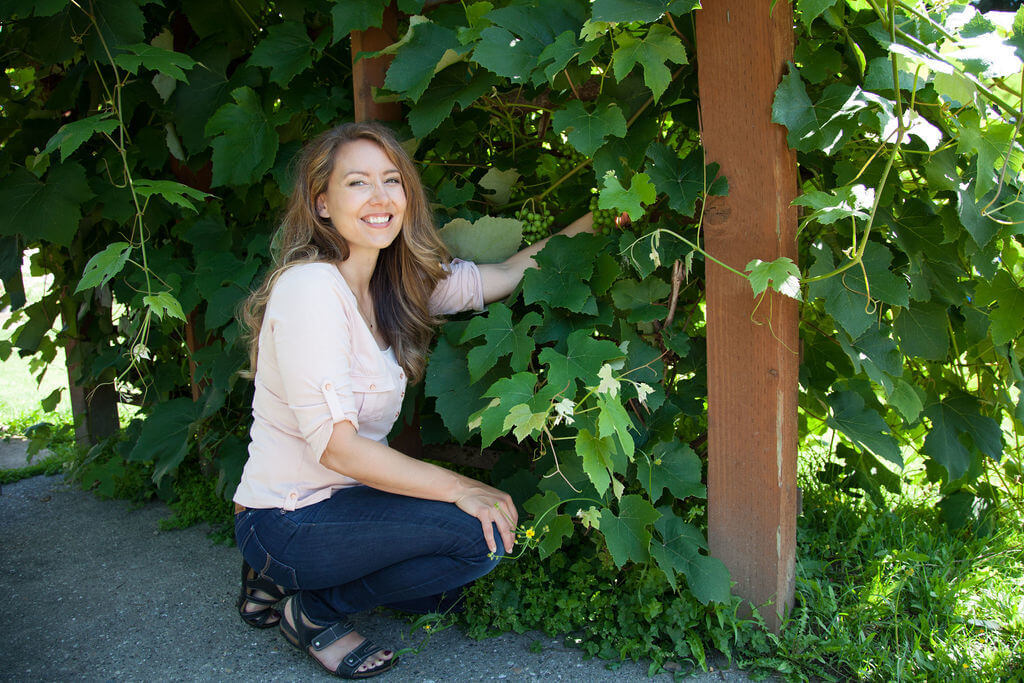 Grape Arbor Trellis
We grow our grapes on an arbor that provides great shade during the summer.
The arbor is a permanent structure that goes up and over our walkway and the actual grapevines take up about a square foot of space on each side of the arbor.
That's not much space at all!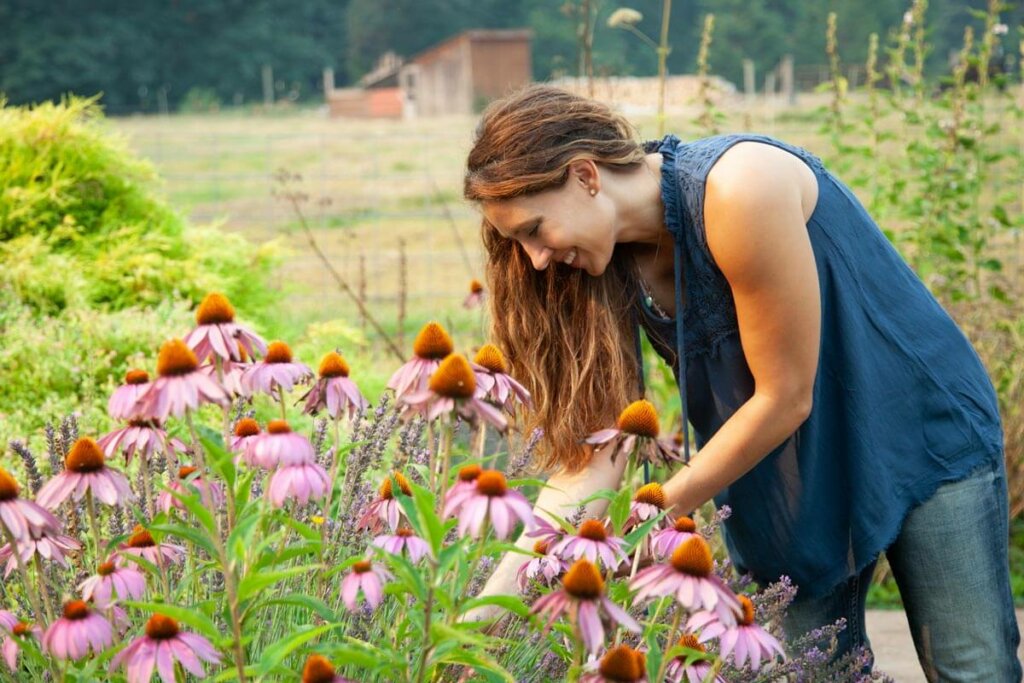 Perennial Beds
A great way to expand your garden is by building some perennial beds that will house those crops that will come back year over year. Some people like to build these up high so they're easy to access.
Even a nice planter on your back porch or deck can be handy because they're easy to maintain and water.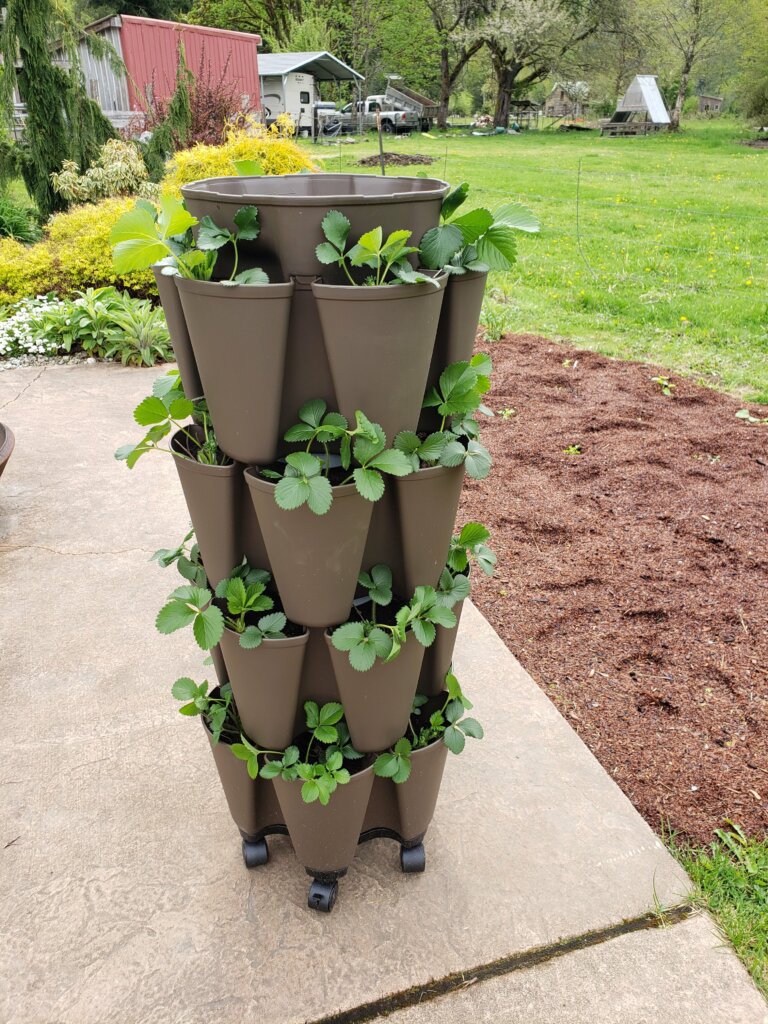 Container Gardening
Vertical/Tower Planters
If you've been around here for long, you know how much I love my Greenstalk vertical planter.
I grow mostly strawberries in mine because, here in the Pacific Northwest, the slugs love to get to my strawberries (but I do have ducks coming soon to help with slug patrol!).
Since growing strawberries up off the ground in this planter, the slugs haven't found them in three years!
I also add the top tier of the planter on once the weather is warm enough. The beauty of this planter is I can start seeds indoors, then transfer them outside when I'm ready. I use the top tier to grow my basil plants.
The beauty of this planter is that I'm getting about 60 square feet of gardening space in just over 1 square foot of actual real estate.
Check out all the different Greenstalk planters here, and use code "PIONEERING" for $10 off your order!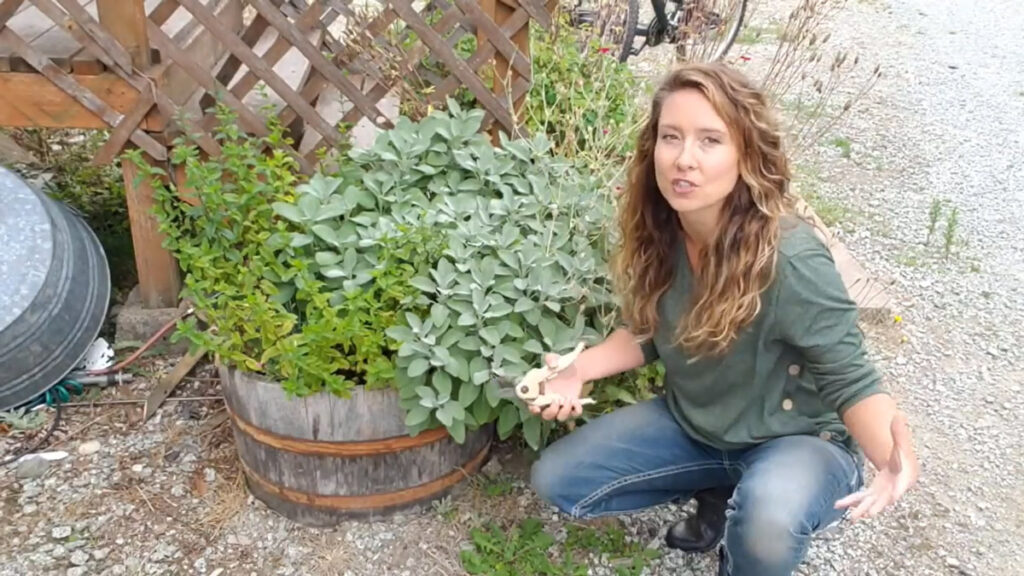 Pots & Garden Boxes
You can use various sized pots on areas like a patio (where you couldn't add an in-ground garden) to expand your growing space.
Perennial herbs such as mint, thyme and oregano do very well in containers as they have roots that will send out shoots and take over a garden area. Growing them in containers keeps them contained to that area.
More Posts You May Enjoy