Some of the links below are affiliate links, which means I will earn a commission at no additional cost to you, if you click through and make a purchase. Regardless, I only link to products we use on our homestead or believe in.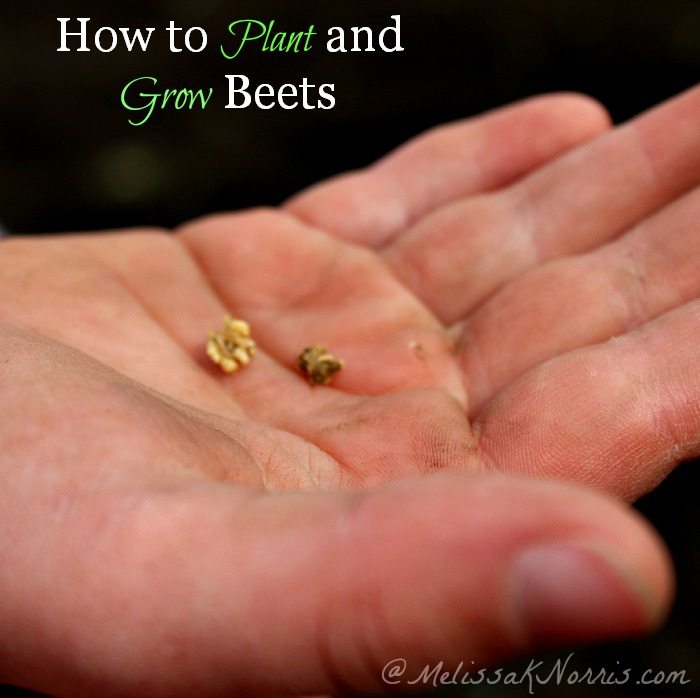 Our goal is to have vegetable crops growing in our garden as close to all year as possible. One way to do this is to plant some cooler weather crops, or plants that will grow before the last frost date. We grow garlic over the winter, and already have our potatoes in the ground. Beets is one of these plants.
Beets seems to be one of those foods that you either love or hate, kinda like oysters. I tend to not like oysters, much to the happiness of my husband, because he loves oysters and that means more for him. Beets are a vegetable I have grown into. As a kid, I wasn't so crazy, but as an adult, I'm a newer convert.
Pickled beets are my mother's favorite (Christmas gifts are being planted now) and I happen to enjoy them steamed with a splash of balsamic vinegar. But perhaps our favorite way to eat beets (even the kiddos) is my beet chocolate cake. And beet brownies? Yep, those, too.
Another reason I really like beets is you can begin sowing them two to four weeks before your last frost date. And, for your later fall crop of beets, you can leave them in the ground and harvest them all winter long (now that is awesomely easy food storage).
Pick an heirloom beet seed. Because sugar beets are one of the largest genetically modified (GMO) crops, I only use heirloom seed in my garden. For more information on heirloom gardening and why it's the only garden seed we use, you can get my free e-book Heirloom Gardening Guide-Plant to Save Money or check out these articles on heirloom gardening.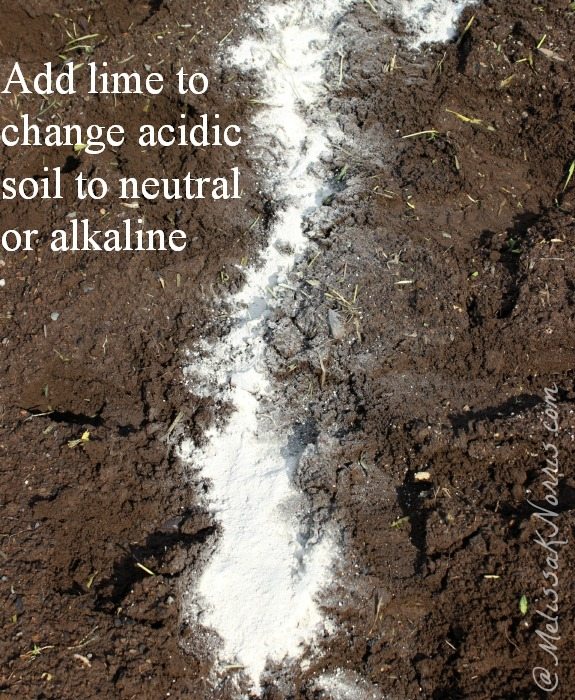 Are you ready to plant some beets with me? Let's get planting!
1. Know your soil ph. Beets like neutral or slightly alkaline soil. If your soil is acidic like ours, your beets won't grow well. Simple fix, add some lime or wood ash. Because the rest of our garden plants prefer slightly acidic soil, we only added the lime to the area we were planting beets.
2. Rotate your crops. You should always rotate your crops in your garden. Planting your crops in the same spot every year depletes your soil, can evolve into disease, and crop failure. Beets are fairly heavy feeders, so don't plant them where you had other heavy feeders last year like broccoli. You also don't want your soil to have too much nitrogen in it or your beets will grow beautiful greens, but the root underneath won't develop as well.
Because corn is a heavy nitrogen feeder, we planted our beets where our corn was last year. And next year, we'll plant our pole beans where the beets are this year, to add nitrogen back into the soil.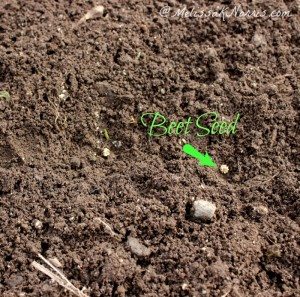 3. Companion planting. Just like knowing how to rotate crops, you also need to know what not to plant next to your crops. Beets don't get along with pole beans (which is the two varieties we grow), nor do they like mustard greens. But they do play nice with bush beans, onions, and brassicas. (I feel like a gardening show when I say brassicas, but it's just a way of saying cabbage, brussel sprouts, cauliflower, and broccoli in one word)
4. Direct sow beets. Beets do not like to be transplanted. Two to four weeks before your last frost date, direct sow your beets. You can also sow more beets every twenty days up until a month before your first frost date for a fall harvest. Note: beets usually won't germinate if soil is too hot or above 75 degrees.
Plant beet seeds a 1/2 inch deep about 4 to 6 inches apart in full sun. If it's dry in your area, soak the beet seeds overnight in a bowl of room temperature water. If rain is in the fore cast, just plant in the garden. Keep soil moist, but not soaked.
5. Thin your beets. Because beet seeds are actually little capsules with multiple seeds inside, you must thin the beets as they grow to a single plant. Beet greens (leaves of the beet plant) make a wonderful addition to salads.
Pick the healthiest or largest beet plant in each area to keep. Lightly hold onto it as you pull the other beets out around it to avoid dislodging it.
So, are you a beet lover or hater? How about oysters? Any tips to add to growing beets?
More Posts You May Enjoy