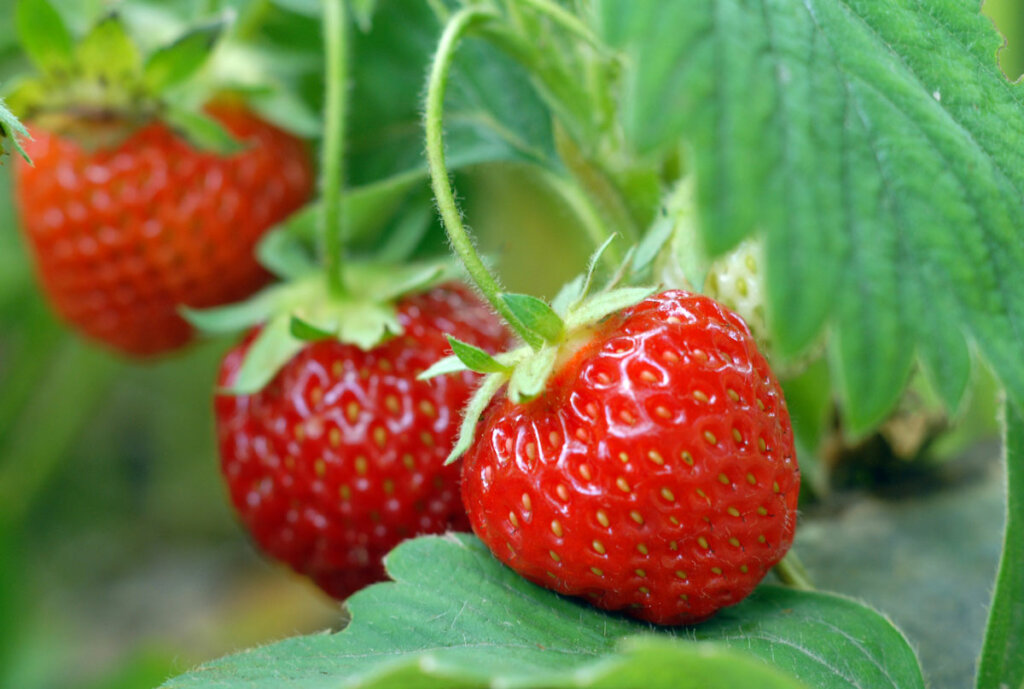 Take out the guesswork and learn how to plant strawberries either from bare root or by transplanting seedlings in this easy step-by-step tutorial.
Whether your strawberry bed is in-ground, a raised bed, or a pot, these tips will make the most of your efforts to get the maximum harvest. Included are instructions on how to care for strawberry plants in order to grow and keep them healthy all winter long.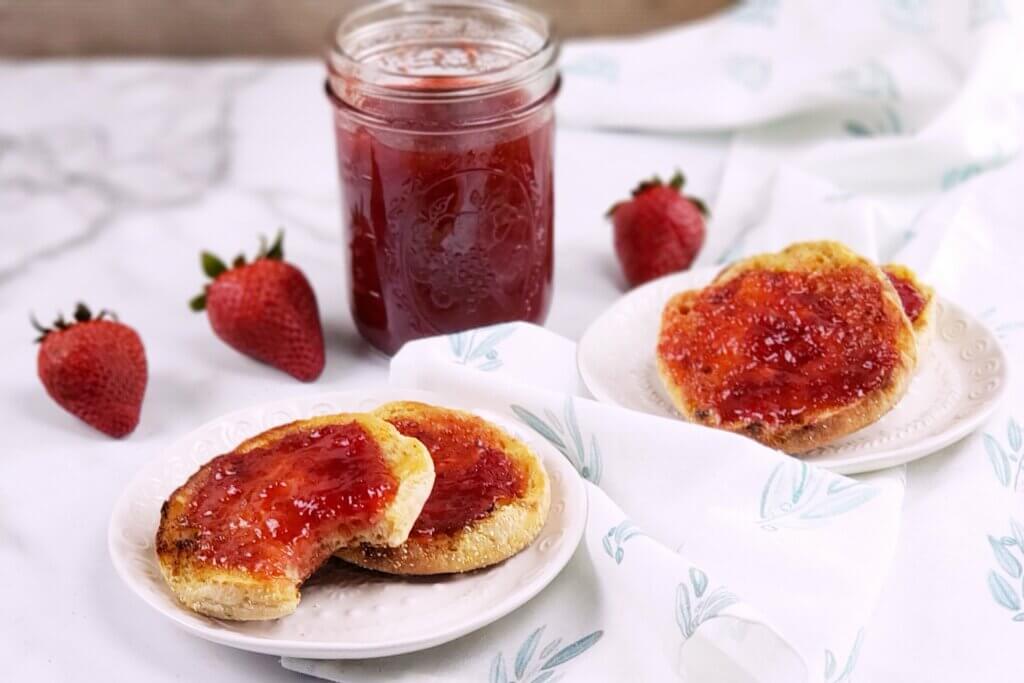 Table of Contents

[Hide]

[Show]
Why You Should Learn How to Plant Strawberries
Have you ever been disappointed when you bought strawberries at the store? You bite into the bright red berry, and it has no flavor at all! No matter how beautiful a berry may look, it is the taste that counts.
Nothing says summer to me quite like fresh, ripe strawberries. They are not only good to eat fresh, but also delicious baked into desserts.
Try any of the following recipes using your strawberry harvest:
Growing strawberries at home is the solution to the disappointment with store-bought berries. Allow me to teach you a few tips to show you how to plant strawberries so that you can have a successful berry harvest that tastes as it should.
Even if you have limited space, you can still grow strawberries. They actually do quite well planted in a pot or hanging baskets on your patio. I grow mine in my Greenstalk vertical tower garden (use code "PIONEERING" for $10 off your order!).
This gives you the flexibility to move them to a protected area during the winter months if needed, or follow the sun in the spring.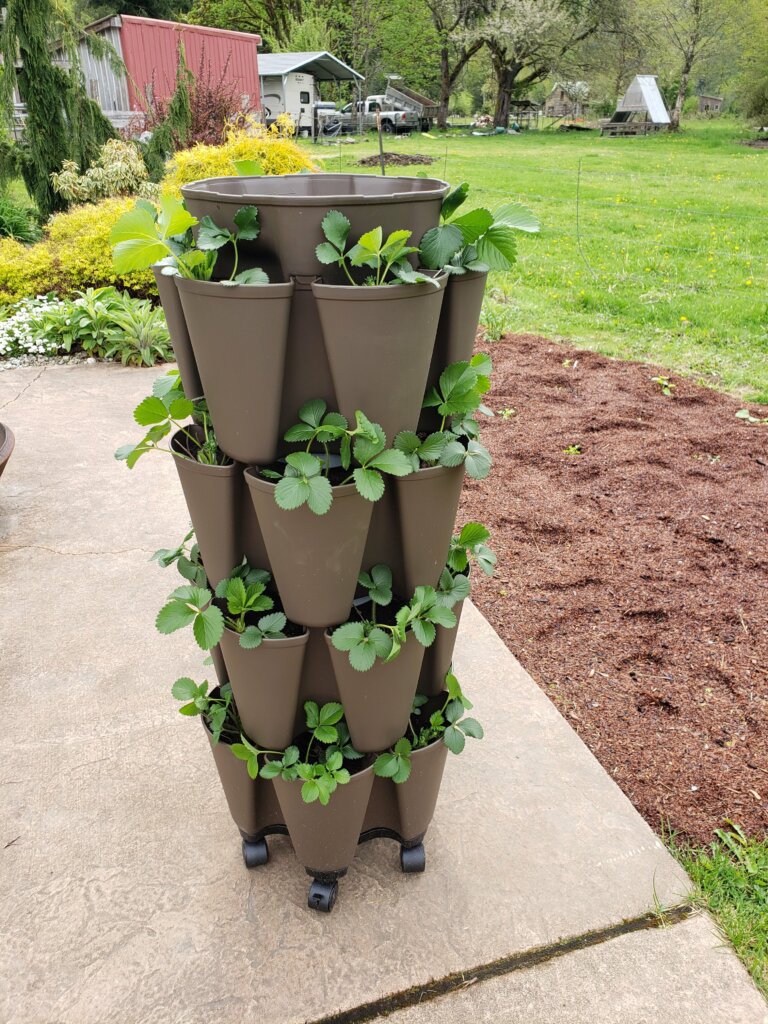 Strawberry Types and Varieties
Types of Strawberry Plants
There are several different types of strawberry plants. We plant a bed of each kind because they serve different purposes.
June-bearing Plants – They produce one large crop from mid-June through early July. You harvest all of the berries at the same time, which is preferable if you are preserving the berries.
Ever-bearing Plants – They produce two different crops. One is ready in the early summer and the other in early fall. This is a great option if you enjoy eating berries fresh.
Day-neutral Varieties – These plants have a longer harvest season and are often grown on plastic mulch.
Varieties of Strawberry Plants
Within the different types of strawberries, you can then choose a variety based on your growing zone, flavor preferences, and even your long-term goals. A few common varieties that do well are:
Earliglow – These are June-bearing, suitable for colder climates, and produce a firm, delicious berry. They are a vigorous plant and great for beginners.
Honeoye – These are a very productive June-bearing variety. They have an excellent flavor, are disease resistant, and are easy to grow.
Ogallala – An Ever-bearing type that is drought resistant and very flavorful.
Pro Tip: If you choose a few different types/varieties of strawberries, you will have fruit most of the growing season.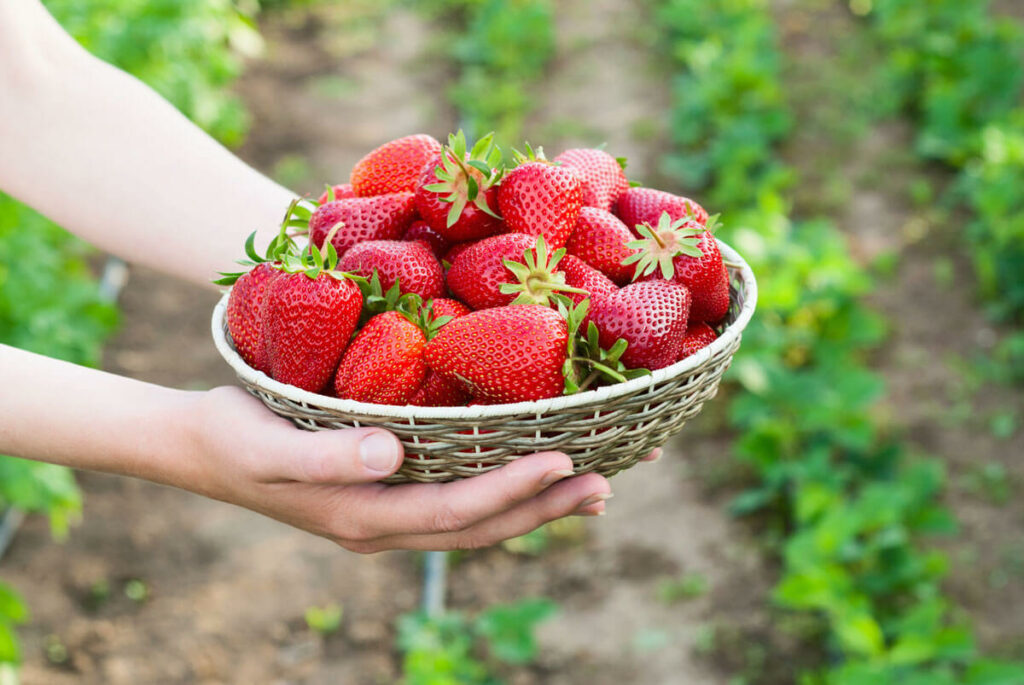 How Do Strawberries Grow?
Strawberries are a perennial plant that will continue to give you multiple years' worth of harvest if taken care of properly.
Each plant produces several flowers that have yellow centers and white petals. After the yellow center is pollinated, the white petals will die off, and the yellow center then develops into the berry.
Strawberries spread via runners that re-root and grow new plants. A container or raised bed can keep them contained in the area you want them to grow.
Best Location To Plant Strawberries
Strawberry plants will require at least six hours of full sun. They also prefer well-drained soil. Containers, pots, and raised strawberry beds are great options for strawberries. It gives home gardeners more control over the soil as well as allowing you to choose the sunlight location.
Pro Tip: If you are building containers or beds with wood, make sure any lumber you use is non-treated for your edible beds. Cedar is water-resistant and slow rotting, so it makes a great choice.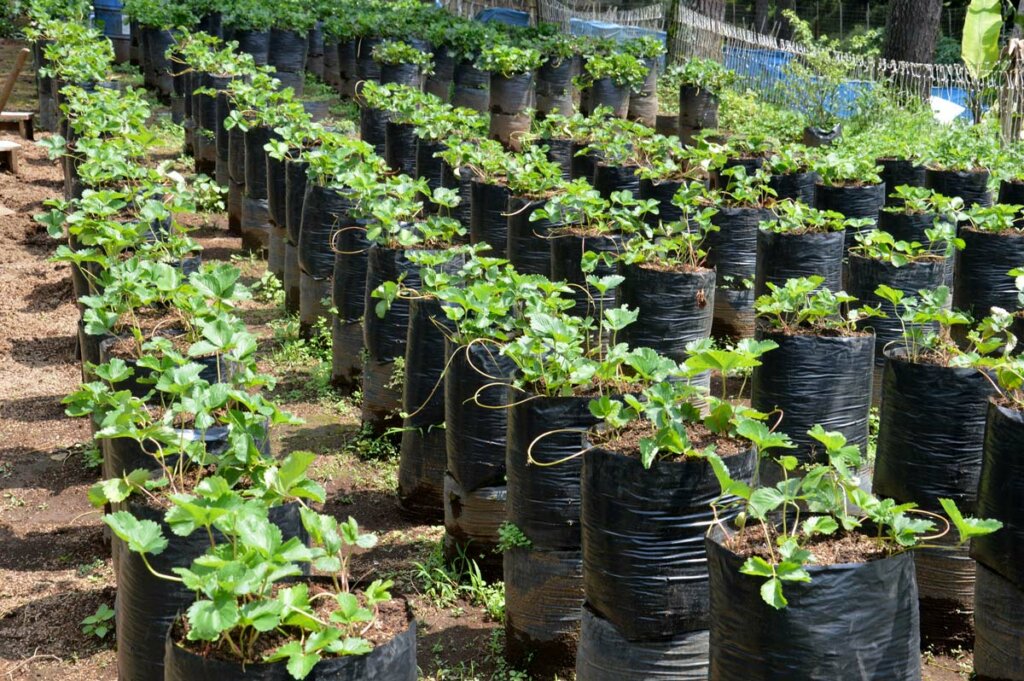 When is the Best Time to Plant Strawberries
The best time to plant bare-root strawberries is in the early spring as soon as the ground has thawed and is workable. However, if you have strawberry seedlings, the best time will be after the danger of frost has passed.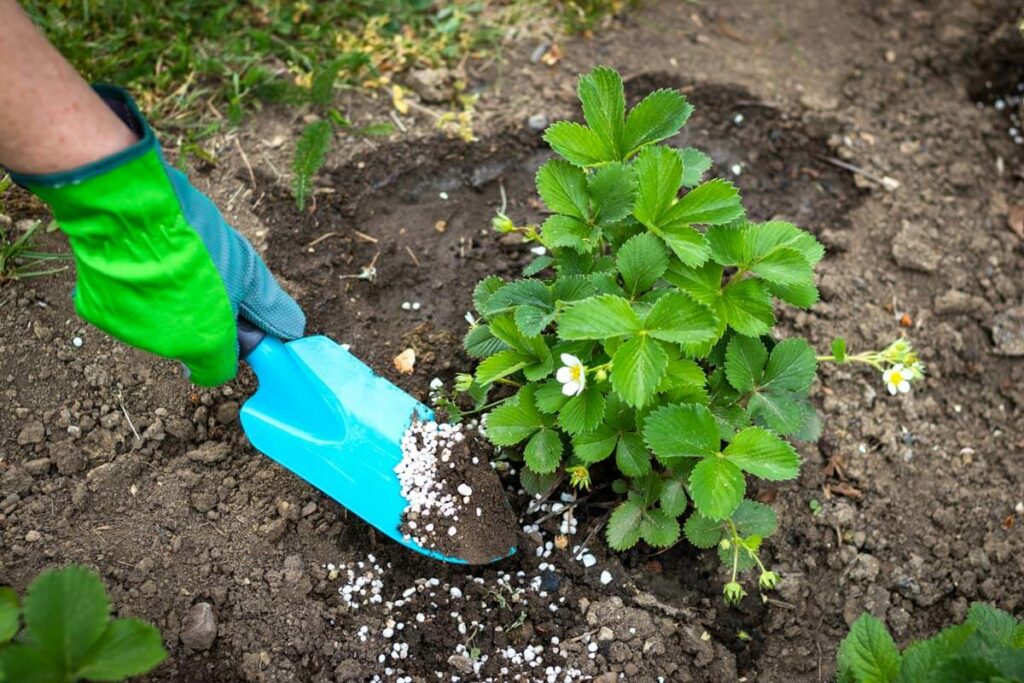 Supplies Needed
Strawberry Seedlings or Bare Root Plants – Keep in mind seedlings should be planted after any danger of frost has passed.
Soil – Strawberries don't require heavy fertilization, but they will benefit from an organic compost potting soil mix. To learn how to make your own compost, check out these 7 DIY ways to compost at home. Additionally, strawberries need to be kept moist, but their roots don't tolerate standing water. Good drainage is a must! If you have clay soil, make sure to amend it with a good compost mix. You can learn how to easily test and amend your soil here.
Shovel – Strawberries don't need to be planted too deeply, so a garden trowel works well.
Sunshine – Strawberries require at least 6 hours of full sun per day, and will do even better with more.
Water – Bare root plants will need to be soaked in water for at least 30 minutes to an hour before planting. Take care to only submerge the roots in the water. For tips on garden watering strategies, check out the best way to water a vegetable garden.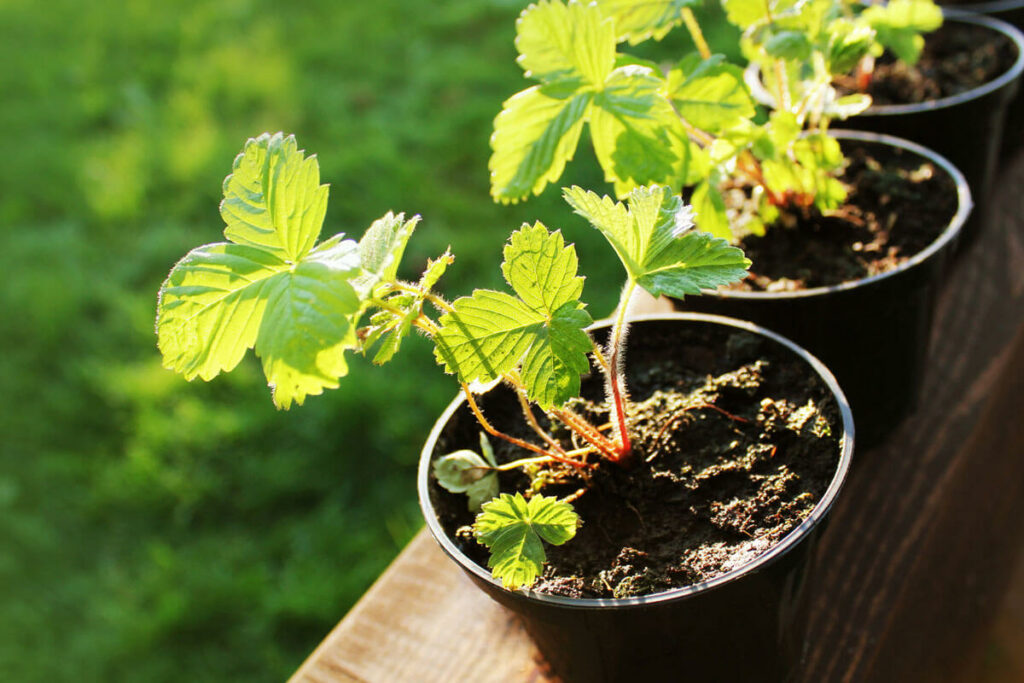 How To Plant Strawberries
If planting bare roots, soak in water at least 30 minutes before planting.
For container planting choose a pot at least 8 inches in diameter and 6 inches deep for each plant. For in-ground and raised bed planting, dig a hole about 4-6 inches deep. The recommended distance between June-bearing strawberry plants is 15-24 inches and Ever-bearing plants is 10-18 inches apart.
Pro Tip: Strawberries can be susceptible to fungus, so keeping space for good air circulation is your best defense. If you plant them at the minimum spacing suggestions, you'll need to keep the runners removed so your plants don't become crowded. An additional benefit is the berries will ripen more quickly if they're not crammed together!
Firm up a cone of soil in the center of the hole.
Place the strawberry plant on the cone and arrange the roots around the cone. Fill in the hole with soil, and tamp down lightly.
Water the strawberry plant, making sure the crown of the plant remains at soil level or slightly above.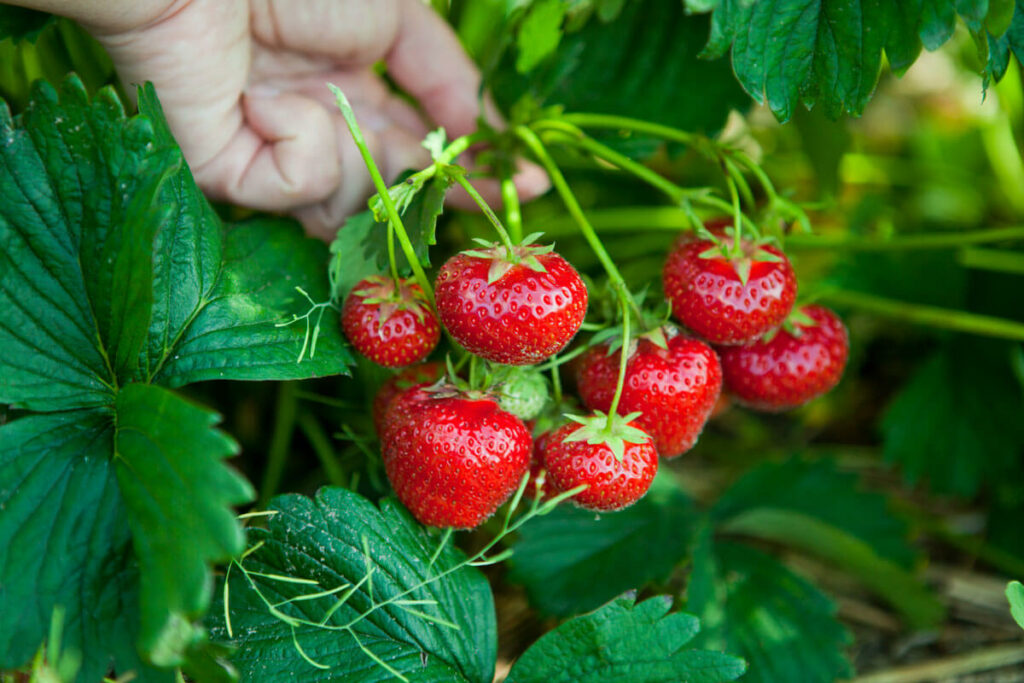 Caring For Strawberry Plants
Spring – After you have planted the strawberries in early spring, make sure to pinch off any flowers that bud for the first few weeks. You want the plants to conserve energy for when they pollinate and produce fruit. Looking for more direction on what to do in the garden during the spring? Check out gardening in March, gardening in April, and gardening in May where I break down each garden task by month.
Summer – During the summer, as the runners start to grow, turn them in the direction you want them to fill in your garden and press the ends gently into the soil. Continue to water and fertilize (compost) the plants throughout harvesting.
Fall – When the plants stop producing fruit and the temperature drops, cover the plants with 6" of straw mulch to protect them through the winter months.
Winter – For in-ground planting and raised beds, the straw mulch will be enough to protect the plants over the winter. However, you should move potted strawberries into a high tunnel, garage, or another shelter that will protect them from extreme freezing temperatures. Alternatively, you can bury plastic pots (not terracotta) so that the top of the pot is flush with the ground. Looking for more direction on what to do in the garden during the winter?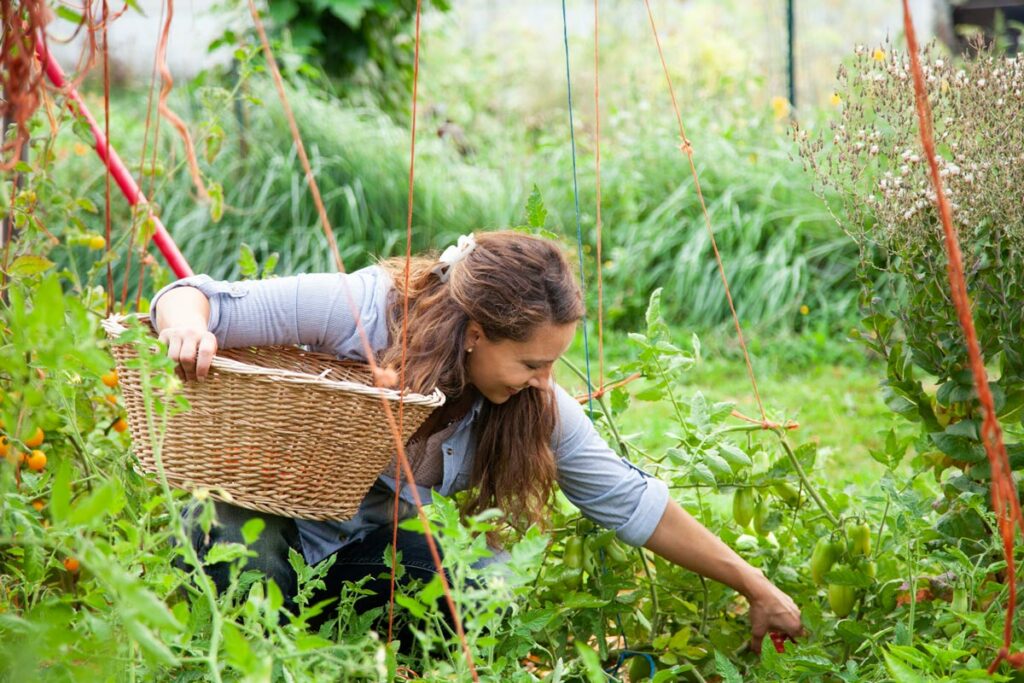 More Posts You Might Like