Some of the links below are affiliate links, which means I will earn a commission at no additional cost to you, if you click through and make a purchase. Regardless, I only link to products we use on our homestead or believe in.
Read this guide on the safety of essential oils before you use them in a diffuser, topically, or internally.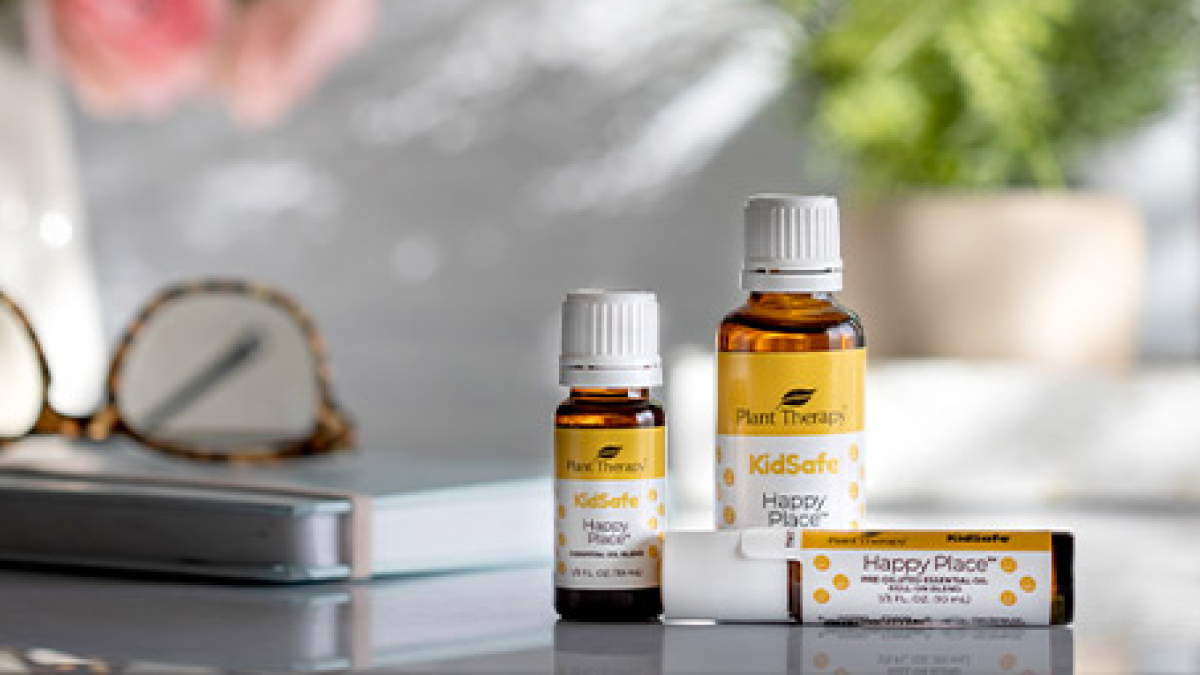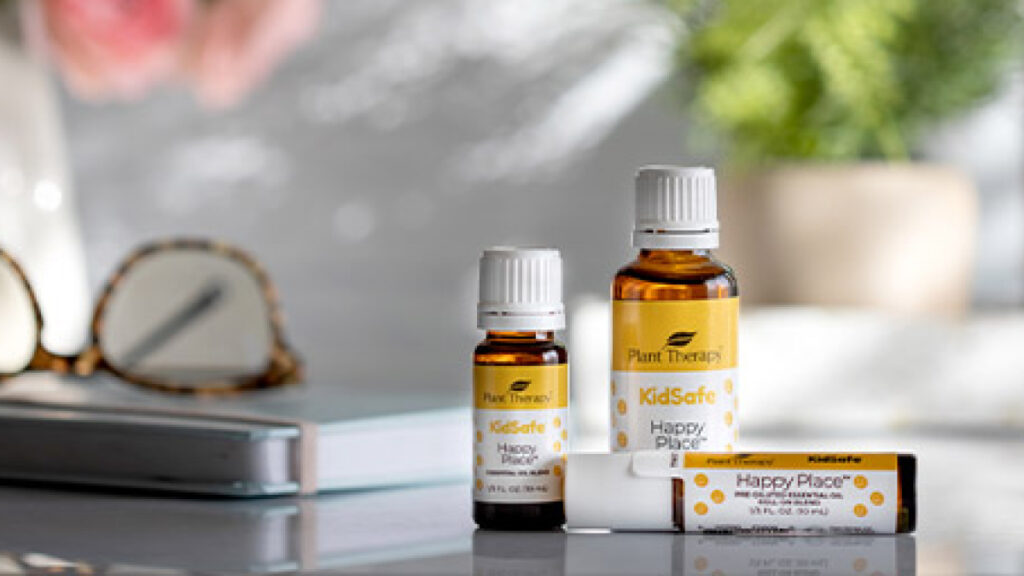 Let's get to the truth about essential oils. Being a natural-minded girl, you're probably thinking I'm going all in with essential oils and think they're the greatest thing ever, but that's not the case, at least, not the whole case.
I'm not going to tell you they're safe or that they're natural and will cure every disease and malady you come across. They're not some miracle in a little bottle, though they do work so well for some people they consider them as such.
Probably not what you were expecting to hear, but stay with me.
Y'all, just because something is natural does not mean it is safe! Before you use essential oils in a diffuser, make homemade bath salt, or a DIY bug repellent, read my story and use the guide I have put together to educate yourself about the safety of essential oils.
​​Listen below to the full podcast, Episode #110, The Truth About Essential Oils & How to Stay Safe, of the Pioneering Today Podcast, where we don't just inspire you but give you the clear steps to create the homegrown life, even in how you use essential oils.
Why You Should Know About the Safety of Essential Oils
When I first heard of essential oils, I loved the idea of adding more options to my natural remedies arsenal. I am all about healing naturally and using skincare products with safe ingredients.
Modern medicine hadn't always met my needs, and I found healing for my stomach acid and ulcers by turning to natural remedies and whole, unprocessed foods. Read my stomach acid story for more details on that.
So, when I found out about essential oils, I signed up with an MLM (multi-level marketing) company. Eager to learn about using oils for my health and that of my family, I followed the advice given to me by people with the company and those who had been using the essential oils for years.
Soon, I began hearing poor and even dangerous medical advice. My daughter has a blood clotting disorder (Von Willebrand's disease) and is very limited in what she can take, even in over-the-counter medicines.
Then, a representative of the MLM company shared a post that said to use ginger essential oil for people who were on blood thinners or had blood clotting disorders.
I quickly requested the photo and information be immediately taken down. Ginger can interfere with blood clotting, so someone with clotting issues or already on blood thinners could suffer dangerous side effects by following this advice.
When the individual overlooked the seriousness of this advice, I could no longer, in good conscience, be a part of the team or company. I noticed other instances of this company giving out dangerous advice. When I questioned it, the company gave me vague answers or blamed the FDA.
While I'm not a huge fan of the FDA and many of its decisions, not everything they do regarding essential oils is the work of big pharma. The FDA warns against using essential oils because people, especially children, are harmed by inaccurate use and information.
I actually stopped using essential oils entirely and began doing my own research. This is when I found a reputable company and wonderful resources. I have now returned to using essential oils in my daily life.
Essential oils can and should have a place in your natural medicine cabinet and homestead, but only when you go into it armed with knowledge based on facts and give them the proper respect they deserve to use them safely.
Disclaimer: Heads up, I'm not a certified medical professional. These statements haven't been approved or evaluated by the FDA, and none of this should be considered treatment or diagnosis. It is for informational purposes only.
Disclosure: This post is sponsored by Plant Therapy.
What Is an Essential Oil
Essential oils are natural oils extracted from plants – the leaves, roots, or other plant matter. The process includes drawing out the oil and distilling it with steam or water, making a concentrated form of the herb.
The essential oil offers all the good benefits of the plant in an extremely concentrated form. In other words, there is a whole lotta power packed in essential oils.
You may think all that plant power is impressive, and for an herb-loving lady, I agree. But, because the oils are so concentrated, we must carefully use them and follow the safety guidelines.
My Cautions About the Safety of Essential Oils
Essential oils can cause harm if used incorrectly. I suggest you find a resource like Robert Tisserand's guide to safely use essential oils before beginning your essential oil journey. Be sure you use credible sources, not just the guidelines of the essential oil company you purchase your oils from.
Follow these basic tips for using an essential oil safely:
Use Oils as a Topical Application – After learning the hard way, I no longer ingest essential oils. I once tried using the essential oils as suggested by adding a drop to water or a drop to my coffee or hot chocolate. I had heartburn like you wouldn't believe and a burning in my gut. So, I stopped taking them internally unless I added a food-grade essential oil drop to a recipe. When added to food, the oils will mix with the other oils to properly dilute and distribute.
Know the Terms – "Therapeutic Grade" often shows up on essential oil bottles. However, this term is not governed. Some companies use this term to say that their oils can be ingested or used neat. But this is not a certified term. Do more research into the company; don't just trust the terms used.
Third-Party Lab Testing – Ensure the company you buy your essential oils from tests their oils by a third-party lab where you can access these records. This will give you insight into the purity of the oils.
Take Concentration Seriously – Essential oils are highly concentrated. For example, 50 to 75 lemons make up one 15mL bottle of lemon oil! Commonly, essential oil companies suggest dropping oils in your drinking water, often citrus. You drop one or two drops of essential oil in your glass of water, and you do this once or twice a day. Or, you may put peppermint oil in your hot chocolate or cup of coffee. Well, oil and water do not mix! You will see a film of the oil on the top of the water or other liquids. When I tried this, it caused the worst burning in my throat and gut for over 24 hours. Your body does not need that much concentrated plant oil all at once. The concentrated form of the plant or herb can cause issues or damage. When you dig in to research essential oils, you can find reports of documented soft tissue damage and damage to the esophagus and stomach lining. Concentrated forms of essential oils have been known to cause damage to the liver and kidneys. And toxicity levels of the herbs can build up over time. Take, for instance, peppermint. Some suggest using it to calm indigestion or GERD. But it relaxes the muscles and causes gases to come back up when you ingest high concentrations of peppermint. Always dilute your oils with a carrier oil according to suggested guidelines, and do not ingest them, especially when added to liquids. Plus, any natural substance, even water, can become toxic in high doses! So, use small amounts of essential oils and follow all usage guidelines. Remember that less is more with essential oils. Source
Follow Age Guidelines – Children are sensitive to essential oils. Many oils can actually harm children. For example, eucalyptus and peppermint can cause respiratory stress in young children. Learn which oils you can safely use with children before administering oils to young children. Keep essential oil bottles out of reach of children.
Be Aware of Photosensitivity – Photosensitive oils can burn your skin severely. Many citrus oils fall in the category of photosensitive. If you put these oils on your skin topically and go outside in the sun, you become more prone to burning and blistering.
Research Possible Drug Interactions – Essential oils can interfere with other prescription drugs you may be taking for an underlying health condition. Always consult with your doctor when using natural remedies like essential oils.
Allergic Reactions – Watch for signs of allergic reaction when using a new essential oil.
Shelf Life – Essential oils go bad over time. Watch the shelf life of your stored essential oils.
What Essential Oils I Use
After my disappointing experience with MLM companies selling essential oils, I found Plant Therapy and fell in love when I placed my first order because this company takes extra care to provide built-in safety.
Certified Aromatherapists – They staff certified aromatherapists (meaning Plant Therapy employs professionals who know the proper uses of essential oils.)
Kid Safety – A KidSafe label is on all of their oils that are safe to use with children.
Dilution Cautions – Plant Therapy provides dilution guidelines on its website as a tool to know the safe ratio of essential oil to carrier oil. Each person is different, so adjusting these ratios as needed is always important. Pro-Tip: Always dilute with more carrier oil if you ever experience a skin reaction to an essential oil.
Organic Options – Certified organic varieties are available through Plant Therapy. Some of my favorite and most used essential oils include lemon, lavender, and peppermint, all combined for you in this special essential oils starter kit. I also love frankincense. I add one drop of frankincense with pure jojoba oil. I use this just about every night to moisturize my face and clear up sunspots. It works well around your eyes to reduce puffiness.
Ways I Use Essential Oils
Do not apply essential oils neat or without carrier oils. When you use an essential oil neat, you risk developing skin reactions like rashes, burns, or blisters.
Secondly, if you use too much of an essential oil, you may develop systemic toxicity. The symptoms of systemic toxicity appear later. (Source) I use carrier oils like jojoba or olive oil to dilute my essential oils.
Here are some of my favorite ways to use essential oils.
Salves or Whipped Body Cream – Make body butter, salves, or lotion with peppermint and coconut oil. Peppermint salve helps to soothe dry skin.
Soaps – You can research blends of essential oils to use in homemade soap with natural colorants.
Bath Salts – Essential oils like lavender and rosemary make my DIY bath salt recipe smell amazing!
Lip Balm – I use sweet orange or peppermint essential oils in my homemade lip balm.
Lotion Bars – Lemon, lavender, and peppermint make wonderful additions to homemade lotion bars.
Candles – Make safe alternatives to synthetic candle scents using essential oils in these DIY soy candles.
Cleaning Products – I use essential oils to make homemade natural household cleaners. You can use citrus oils like lemon oil on surfaces to remove tough, sticky goop.
Drop on Surfaces – Essential oils can offer stimulating or calming effects. I drop lavender on my pillowcase to calm me as I fall asleep. I add one drop every two days.
Diffusing or Aroma Therapy – Do your research to learn how to diffuser to breathe in essential oils. I use lemon in summer as a stimulating air freshener, peppermint or eucalyptus in the cold or flu season, and these essential oil holiday blends make my home smell amazing during Christmastime.
Roll-On Bottle – Add carrier oils and essential oils to a roll-on bottle. That means you can grab essential oils already diluted to the proper ratio to use at a moment's notice. In case of lice, we keep melaleuca or tea tree oil on hand in a roll-on bottle. You must roll on this diluted essential oil daily to deter bugs like lice.
Perfume – I like to use essential oils as perfume. Vanilla and ylang-ylang or lavender and lime make good combinations for perfume.
Mosquito Repellent – Essential oils offer a great way to repel bugs naturally.
Practical Home Herbalism
I wish I had known all of this information before I started using essential oils, but this experience lends credibility to why I have spent years researching and learning the proper techniques and practices for using herbal remedies at home.
I am excited to be able to help you shorten your learning curve with my Practical Home Herbalism course.
In my course, I'll teach you how to listen to your body, learn what remedies work best for you, and even how to build up your own herbal medicine cabinet that you can feel confident using for yourself and your family.
You can also grab my FREE mini herb course and start learning about the many medicinal herbs that are great for your home medicinal herb cabinet.
References
Essential Oil Safety: A Guide for Health Care Professionals 2nd Edition – This resource by Robert Tisserand offers a comprehensive guide to using essential oils safely.
Verse of the Week: 1 Corinthians 2:10-11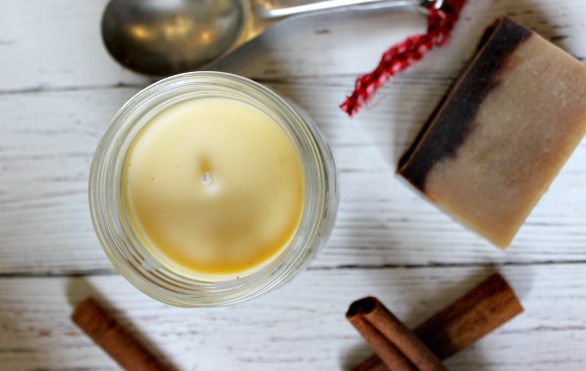 Other Articles You May Enjoy
Some of my favorite and most used essential oils are Lemon, Lavender, and Peppermint
all combined for you in this special starter kit