Natural insect repellent made with a plant-based oil like citronella or lemon eucalyptus offers the best protection without DEET.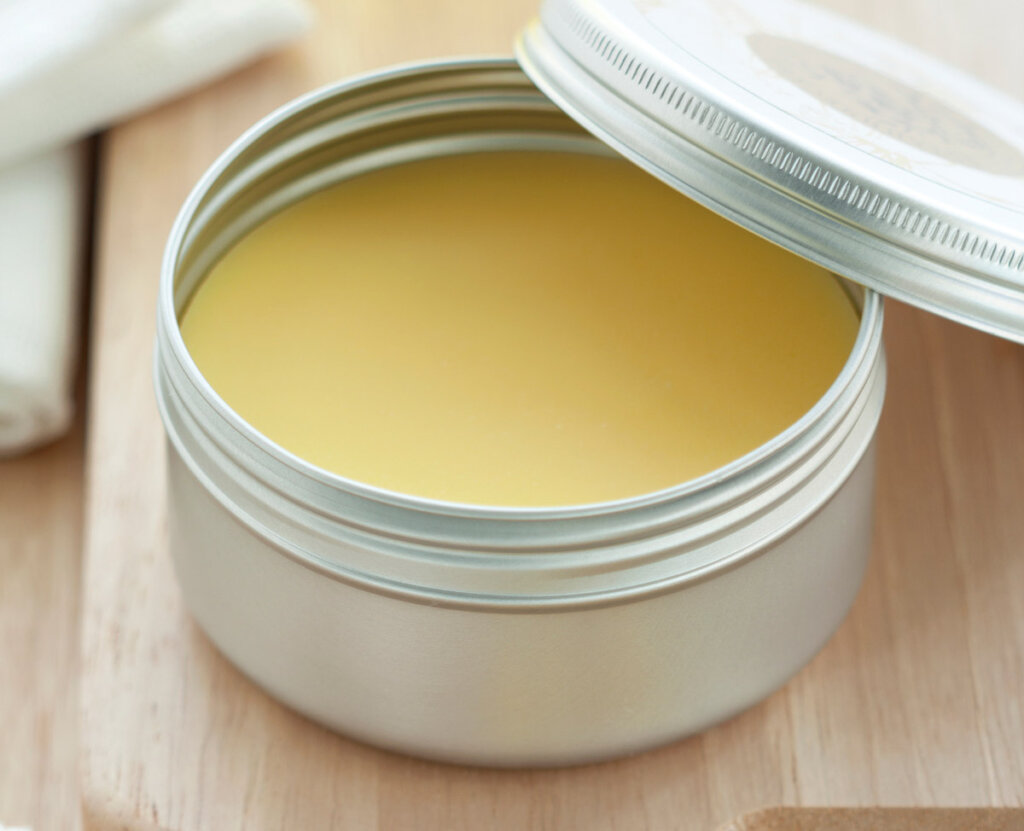 The joy of this pioneer lifestyle sometimes gets hijacked by pesky mosquitoes or ticks. Before you reach for the Cutter DEET spray, consider using a natural spray with a plant-based oil like citronella, lemon eucalyptus, or peppermint.
Listen below to the full episode where my friend Renee from HardLotion.com shares the best natural insect repellent in Episode #108, Natural Remedies and Recipes to Repel Bugs of the Pioneering Today Podcast, where we teach families how to grow, preserve and cook their own food using old-fashioned skill sets and wisdom to create a natural self-sufficient home, with, or without, the homestead.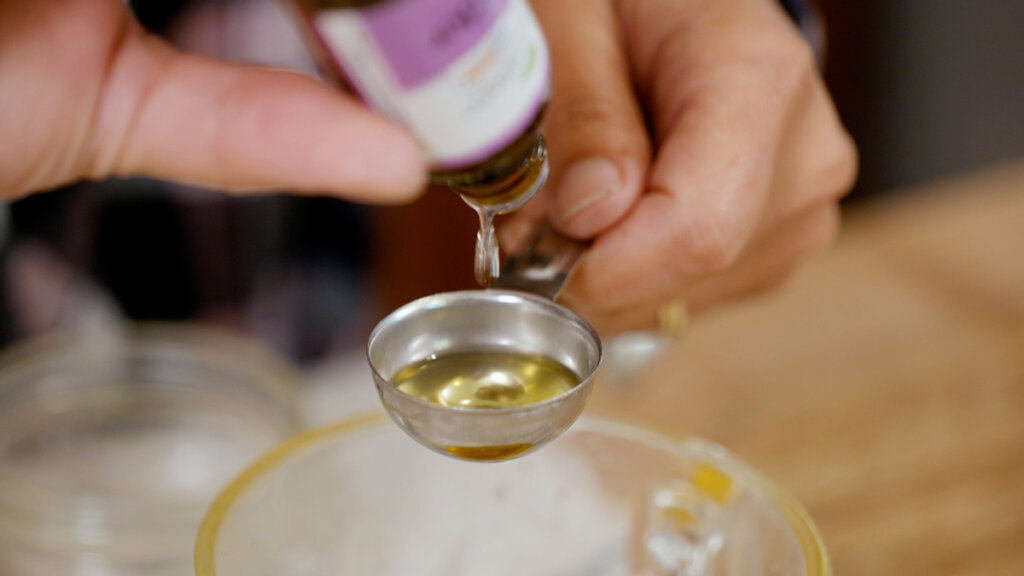 Why I Love This Natural Insect Repellent
We do a lot of camping and outdoor activities here on our homestead. Living in the Pacific Northwest, we experience our fair share of mosquitoes.
Back in the day, I used Deet-based bug sprays all the time because nobody likes mosquito bites, and everybody used regular DEET sprays (it's okay, I'm cringing as I write this, too).
But, after some terrible first-hand experiences with the dangers of DEET, which you can read about below, we switched to natural insect repellents. Plus, I am more aware now than in my younger years of how makeup and skincare ingredients matter.
I have since started cultivating a cottage garden that functions as a medicinal herb garden, allowing me to make and use herbs and natural remedies at home. I love this self-sufficiency and the ability to reduce the amount of questionable or harmful chemicals my family and I are exposed to.
It's important to note that I am not a certified medical practitioner. This post is not intended to diagnose or treat but is for informational purposes only. Please contact your healthcare professional before introducing new herbal remedies into your wellness routine.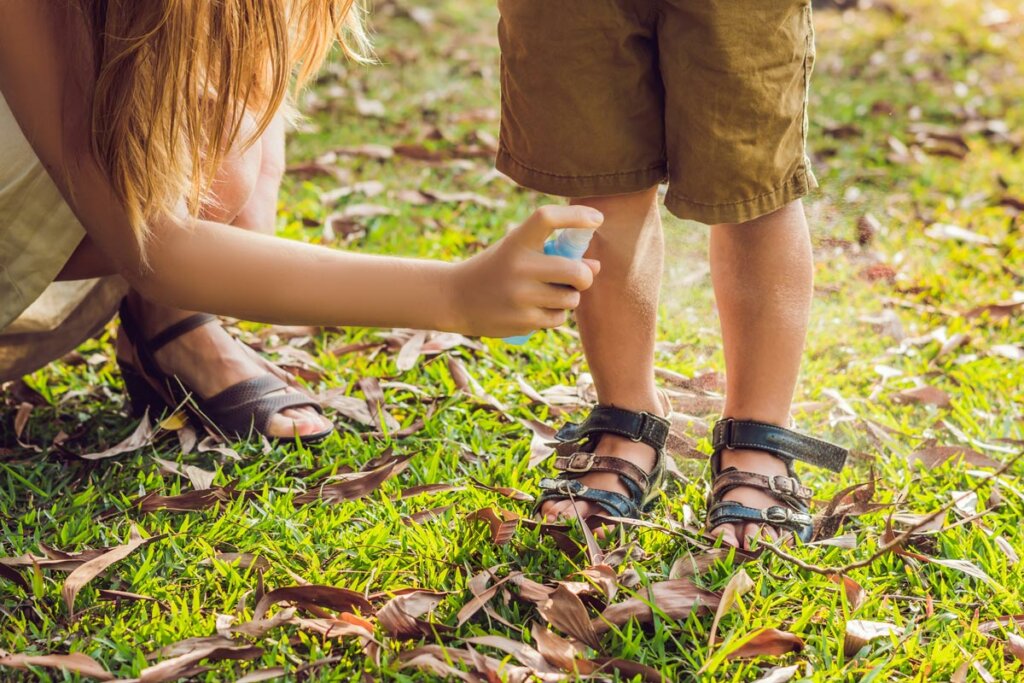 Dangers of Using DEET
In my younger years, I grabbed whatever bug spray was available. These sprays usually contained DEET. On one such occasion, some of the DEET landed on my lip.
Immediately, my lip went numb. Yep. Totally numb! Until hours later when the spray wore off. I started to notice if I sprayed the DEET spray on my face or if it got on my lips, they felt numb or tingly for an hour or so.
My brother experienced something similar when he started working in the woods. He used a strong bug spray with a high percentage of DEET given to him by a coworker. Some of the DEET spray fell on his glasses, and the arms of his glasses melted. Yes, the plastic on his eyeglasses melted from the bug spray!
Um, I don't know about you, but I don't care who says it's safe; if it makes my skin go numb and melts plastic, it's not safe enough for me.
Do your own research, but you will see side effects listed, like breathing difficulties, seizures, headaches, burning eyes, issues with the central nervous system, mood disturbances, impaired cognitive function, and insomnia.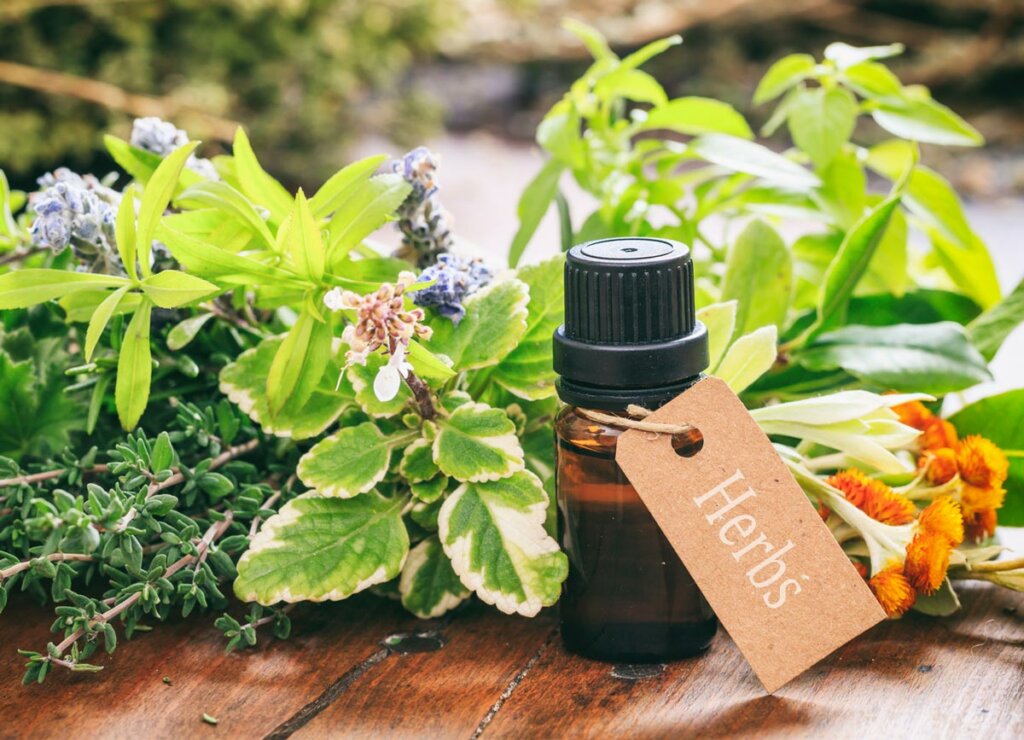 What Smell Do All Bugs Hate the Most
Peppermint may top the list of smells that most bugs, and even mice, hate. But, many scents keep insects away, including some kinds of vinegar, plants or herbs, and essential oils.
Learning the plants that repel insects can help you decide which plants to use in your gardens near your patios or planter boxes near your BBQ area or outdoor spaces. Or, use essential oils as an easy-to-use option for making bug repellents.
Before you rush to start using essential oils, teach yourself about essential oil safety, which applies to other projects that use essential oils, like homemade lip balm, DIY soy candles or lotion bars.
Here is a list of oils we use for mosquito repellent:
Citronella Oil
Lemon Eucalyptus Oil **Use with caution when using with children. Not for children under 3. And, for some, eucalyptus can cause allergic reactions.**
Lavender Oil
Clove Oil
Peppermint Oil **Use with caution when using with children. Not for children under 3.**
Cedarwood Oil
Rosemary Oil
Neem Oil
Lemongrass Oil **Consider the insect you want to repel when using lemongrass oil because it can attract bees.**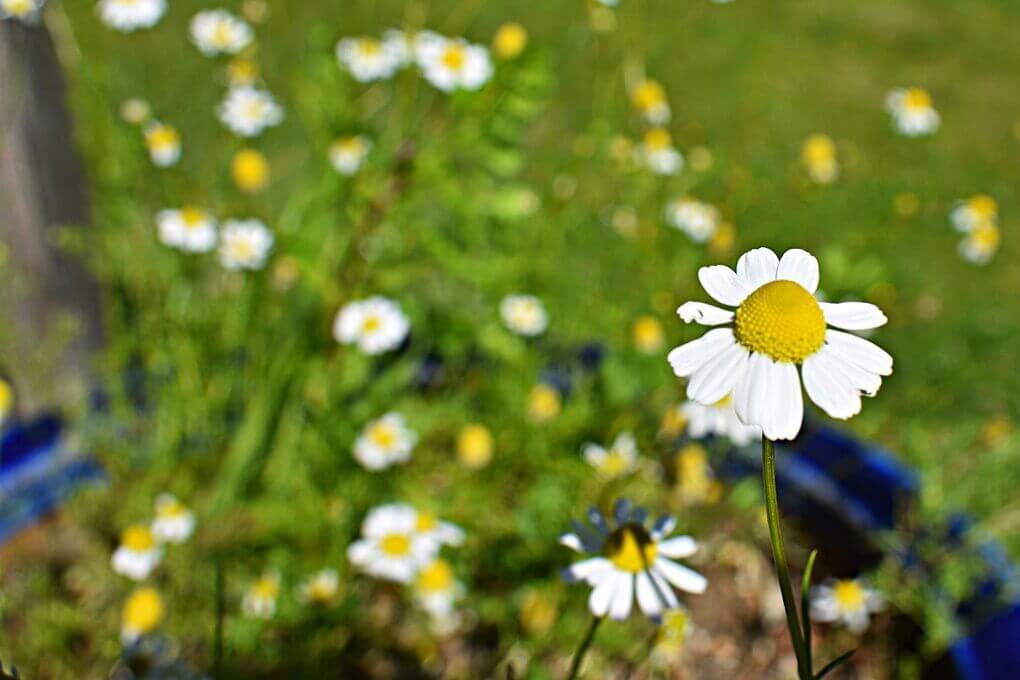 Tips for Repelling Insects Naturally
I like to use many different defenses to repel insects naturally. One line of defense lies in our landscaping. Choosing double-duty plants to accomplish culinary, medicinal, aesthetic, and even bug-repelling purposes always hit the top of my list.
Here are a few bug-repelling plants to consider adding to your garden and landscape.
Basil
Chamomile
Citronella Grass
Lavender
Lemon Balm* (bees love this one)
Peppermint
Rosemary
These bug-repelling plants also grow well in pots or containers that can grace your picnic tables or patios. Or, you can even bring little pots of peppermint or basil with you camping for a cute touch or even to cut and use when cooking outdoors.
Choose light-colored clothing when camping or hiking since the color of the clothes you wear can either attract or repel mosquitoes. Mosquitos prefer dark colors like black and navy blue.
Lastly, we make our own bug repellent to wear outdoors. We used to make bug spray that we would mist on our skin. The recipe included distilled water, but be aware that anytime you use water with essential oils, there is a potential for the spray to become contaminated with bacteria.
And although many essential oils contain antibacterial properties, they are not strong enough to kill the bacteria that may grow in the bug spray. When you use a bug spray made with essential oils, shake it really well before each application to mix in the oils evenly before spraying.
We solved this problem by making the switch to bug-repellent lotion bars. The bars work better for our family. The recipe contains no water, so there is no potential risk of bacteria growing. Plus, the bars remain ready to use at any time.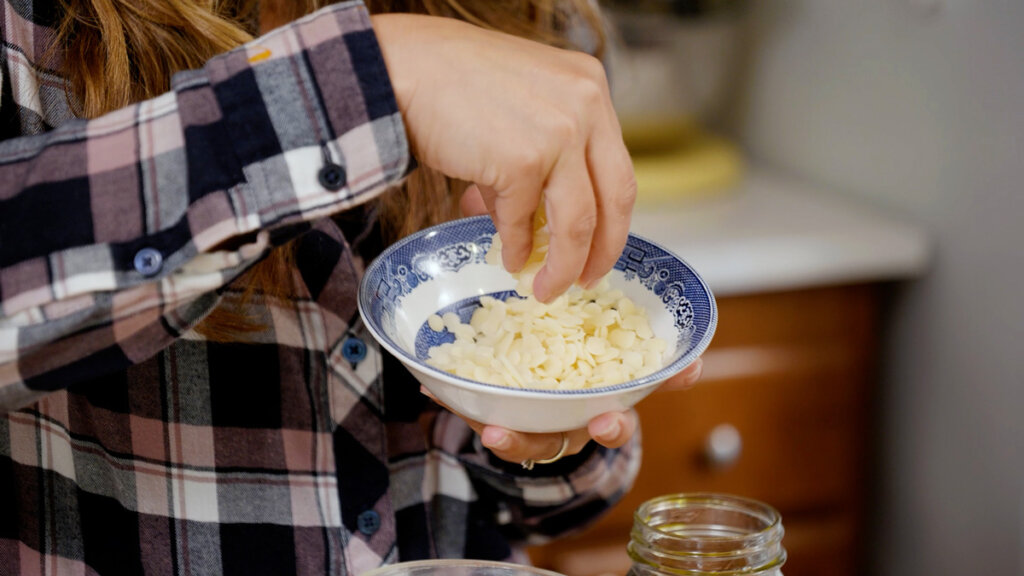 DIY Bug Repellent Bar
Ingredients & Supplies Needed
3 ½ Ounces of Beeswax – I buy beeswax from our local beekeeper in big blocks and grate them for this recipe. But these beeswax pastilles actually melt more quickly. If you don't have a local source, I recommend pastilles for quick measuring and use.
3 Ounces of Shea Butter – Use high-quality shea butter. If you plan to make a lot of bug-repellant bars or other lotion bars, you can buy shea butter in bulk for a better price. Shea butter stores well in a dark, cool location.
3 Ounces of Coconut Oil – Use an organic, unrefined coconut oil.
0.6 Ounces of Citronella Essential Oil – You can substitute other drops of essential oils to make your own scent. Choose from lemon, eucalyptus, lavender, clove, peppermint, cedarwood, rosemary, neem, or lemongrass. Some people even add cinnamon oil or witch hazel.
Food Scale – Using a food scale to measure gives a more accurate result. This is the food scale I use and recommend.
Wooden Skewer – Use a clean and dry wooden skewer to stir the oils.
Lotion Bar Molds – You can even use silicone muffin tin liners as lotion bar molds.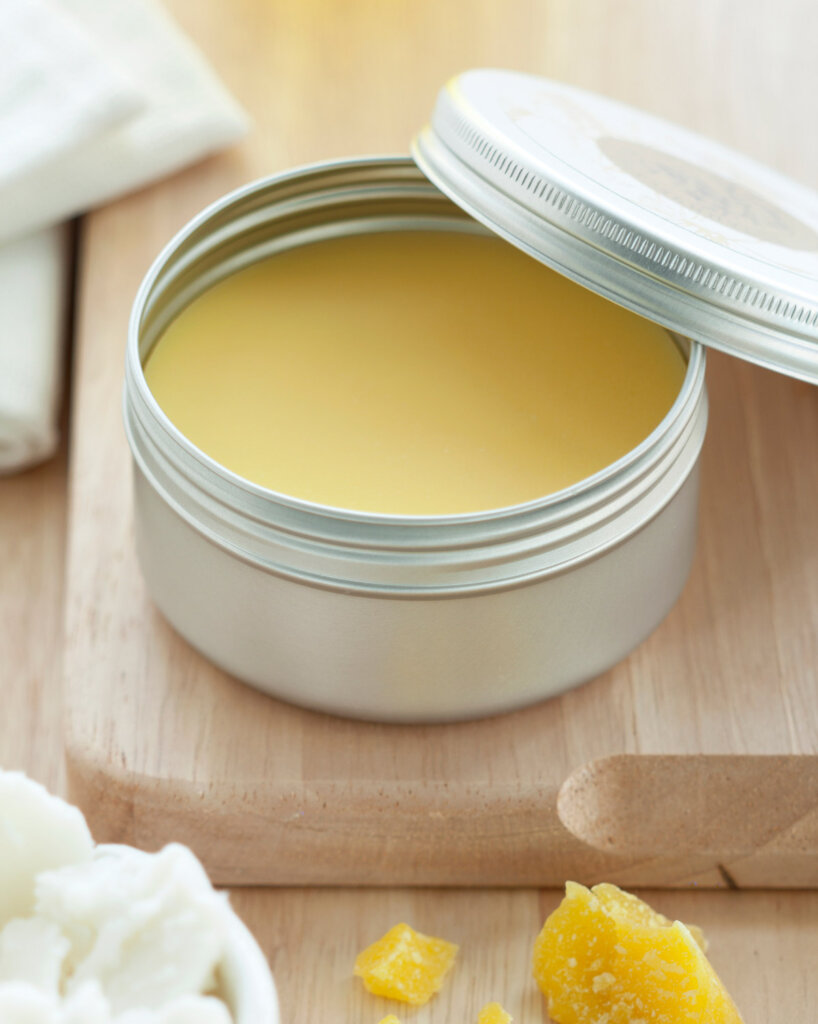 Step-by-Step Directions
Place the beeswax, shea butter, and coconut oil in a double boiler while sitting on the food scale to measure the correct amounts of each.
Place the double boiler over medium heat. Allow the ingredients to melt, and stir them with a wooden skewer.
Remove from heat when melted, wait a few minutes to cool the mixture, and then add the essential oil(s).
Stir with your wooden skewer and pour the mixture into molds. Pro-Tip: Wipe out your double boiler while the oils remain in the liquid form. It is more difficult to clean your pan when the oils cool and harden.
Allow the bars to harden in the molds overnight and pop them out when completely solid.
This recipe makes three lotion bars of 3 ounces each. So, you can stash one in your medicine cabinet, one in your vehicle, and one in your camping gear. Or, make a double batch and share it with your friends!
Did you make your own natural insect repellent? If so, please leave a star rating in the recipe card below. Then snap a photo and tag me on social media @melissaknorris so I can see!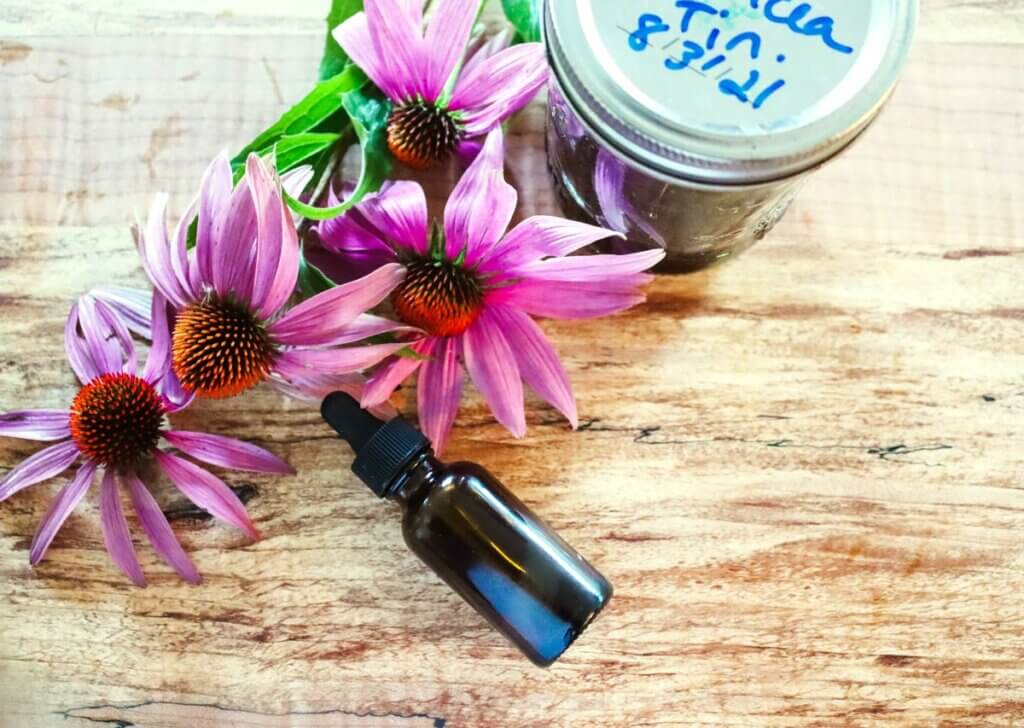 Practical Home Herbalism
Join me in replacing questionable chemicals with natural remedies. I can help you gain confidence in using herbal remedies at home so that you know exactly what to grab when you need bug spray, get a headache, cough or congestion, upset stomach, or the flu.
In my Practical Home Herbalism course, I'll teach you how to listen to your body, how to learn what remedies work best for you, and even how to build up your own herbal medicine cabinet that you can feel confident using for yourself and your family.
Be sure to also grab my mini herb course where I'm sharing multiple medicinal herbs and their uses each week via email.
Verse of the Week: Romans 12:1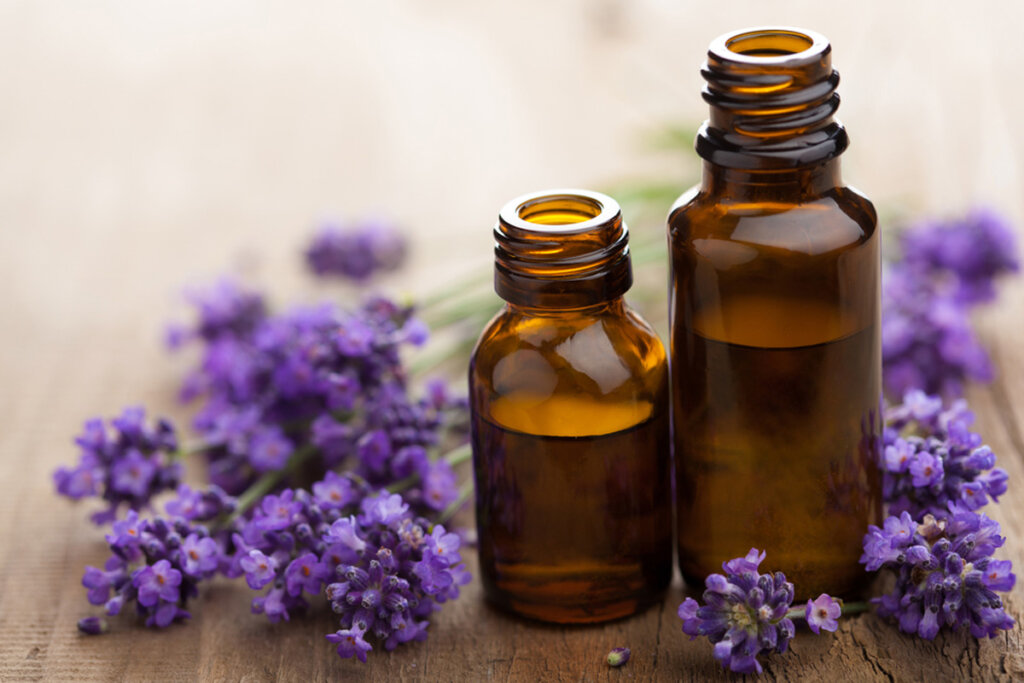 Resources
Other Articles You May Enjoy