Learning how to use herbs in your home medicine kit is an age-old tradition our forefathers and mothers knew. Seeing a resurgence in folks like you and me who want to preserve these old-time remedies makes my heart warm like a hearthstone near a crackling fire.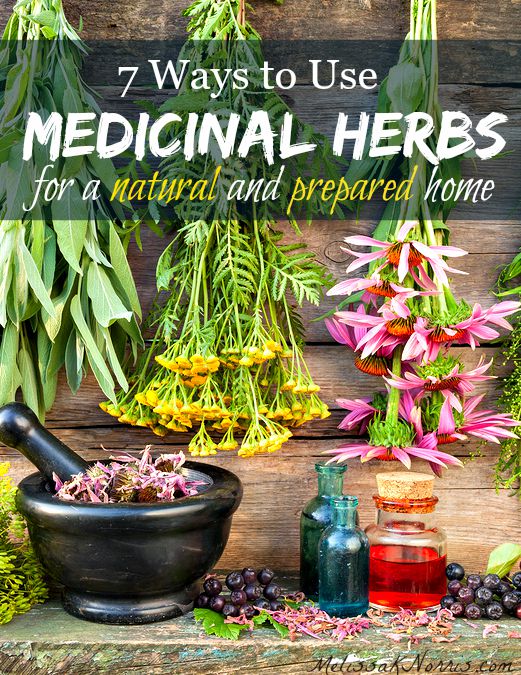 If you missed parts 1 and 2 of this series, you'll want to catch yourself up with 6 Old-Time Natural Remedies that Work and 7 Herbs for Natural Remedies Your Grandparents Used
It's one thing to know which herbs are good ones to start with and work well for different ailments (see posts above), but we need to know the different ways to actually use our herbs once we've identified them.
I am not a medical doctor or professional, this is not meant to treat or diagnose, it is for educational and entertainment purposes only. If you or your loved one is sick, always seek medical care and advice from a trained medical practitioner of your choice. Never use herbs or herbal treatments without first doing research on that herb and its effects by a trusted source.
Resources for Using Medicinal Herbs at Home
No doubt about it you need a good reference guide for knowing how to use which herbs for what, the ways to prepare them, and how to dry fresh herbs at home.
Interested in learning more about herbs and home remedies, especially concerning safety and dosing, be sure to sign up for my free herb class where we'll go into more depth about using herbs medicinally for you and your family.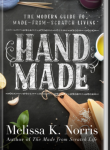 Learn how to nourish your body with a natural medicine cabinet with items already in your spice and herb cabinet.
Grow your own culinary and medicinal herbs and learn how to easily preserve them to stock your pantry and medicine chest.
Easy guides and recipes to use your herbs in your own:
homemade soaps
herbal tinctures
nourishing lotions and soothing salves
tea
Plus our full herbal use medicinal chart. Get your copy of Hand Made: the Modern Guide to Made-from-Scratch Living by clicking here
Beginner's Herb Guide–> Rosemary Gladstar's Medicinal Herbal Guide
Home Manual–> The Herbal Medicine-Maker's Handbook
7 Ways to Use Medicinal Herbs at Home
1. Herbal Tea. Some herbs are meant to be ingested and brewing a strong tea is a good way to do this, especially for cough and colds as a warm tea will help soothe an irritated throat like little else. Some of our favorite medicinal herbs and those recommended by readers for this method include echinacea, licorice root (7 herbs for natural remedies for the cautions of this herb), ginger, lemon, and sage.
There are a few ways to make your tea, you can use fresh or dried leaves.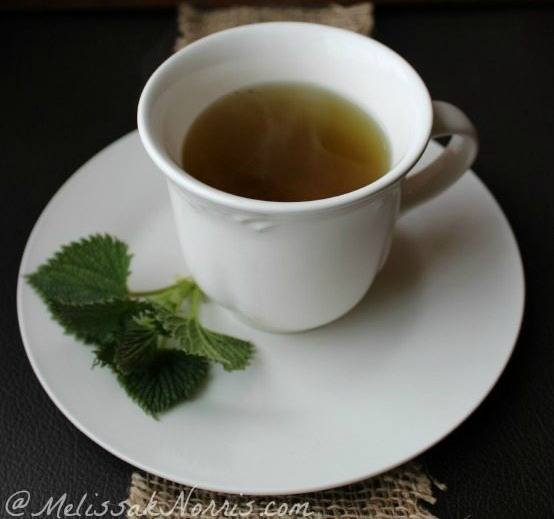 How to prepare herbal tea at home
Fresh leaves: Rinse fresh herb leaves under cold running water and place about three large leaves in the bottom of a cup. Pour hot water over and allow to seep for up to 7 minutes.
Dried leaves: A tea ball (I use this stainless steel tea ball all the time and even have put spices in it when making jams or brines) or infuser works the best when using dried leaves. Fill your tea ball with dried leaves and pour hot water over and allow to steep for about 7 minutes, or to your desired strength.
Many people like a cup of chamomile tea at bedtime.
Flavoring options:
For therapeutic use I'll put some raw honey in my warm tea if I have a cough, otherwise, I prefer not to add sugar, but if it needs some sweetness, then I use a few drops of this Stevia Extract. I don't detect any bitter or weird after taste and have been using it for over a year now, I even use it when making sauces… shhh, don't tell my kids, they can't tell the difference.
2. Herbal Poultice. This is where you take the leaves (or sometimes root of the plant) and place them into a piece of gauze or muslin, apply to the affected area (feel like I'm at work typing out prescription instructions with that one), and leave it on for the preferred duration of time.
How to Prepare an Herbal Poultice

There are two ways to make a poultice, one is using the leaves and roots raw and the other is heating them.
For the raw poultice: finely chop up the leaves/roots or use your blender and make a puree. Place this into your gauze or muslin. For a case study and more in-depth look at using comfrey for this method go here.
For a hot poultice: Take the leaves/roots and place them in a saucepan with a double ratio of water to the herb (example 1/4 cup herbs to 1/2 cup water), bring to a simmer, and cook for a couple of minutes. For more information on this method check out how to make an herbal poultice and compress tutorial here.
How long to leave the poultice on- the time will vary depending upon the ailment and the herb, for example, mustard poultice would not be left on for a long period of time due to its hot burning nature, whereas a comfrey poultice might be left on for up to 24 hours. You need to replace your poultice regularly.
You'll want to use gauze or a breathable fabric over your poultice to keep the poultice in place and to help protect your clothing.
3. Infusion or Decoction. An herbal infusion is simply an herbal tea fully matured… instead of allowing the herbs to seep for minutes, you let the tea seep for an hour, putting it on super strength. Confession: I've done this with tea simply because I forgot about it.
A decoction is when you boil the smashed or chopped herb, root, or sometimes bark in water and allow it to boil and seep for some time, so basically, the extended hot water bath version of an infusion.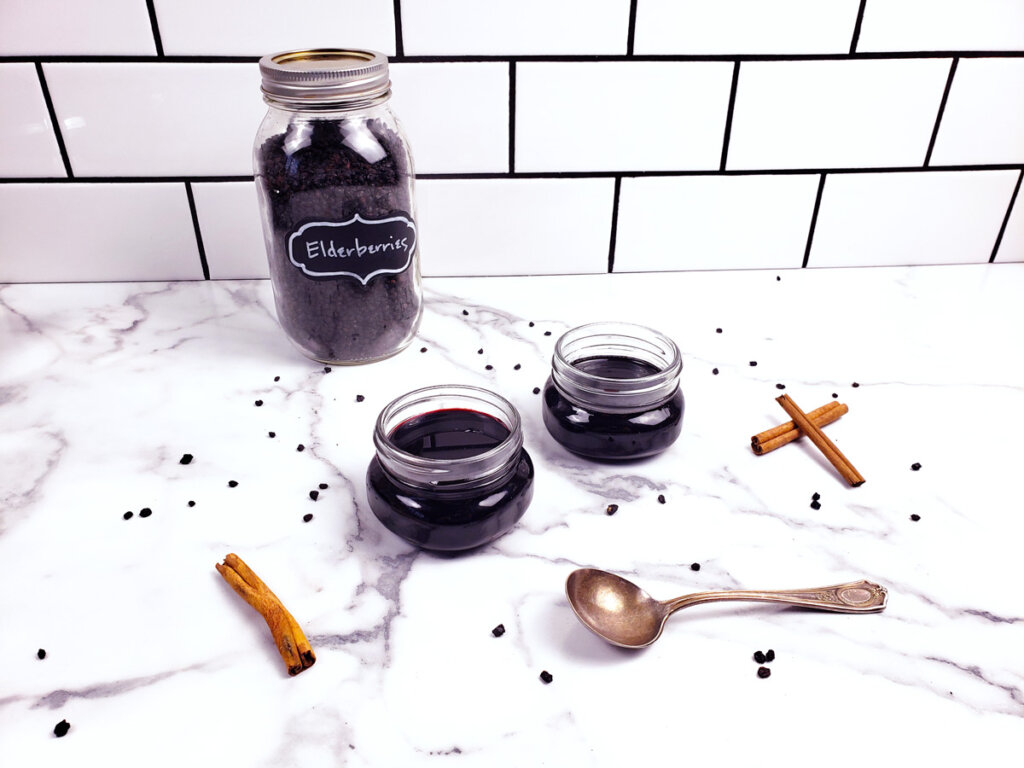 4. Syrup. I have to say if you have children or picky finicky people in your household, then a syrup will probably be your easiest option as far as compliance goes. Medicinal syrups are shelf-stable and last longer than infusions or decoctions, which means you can make them ahead of time so when you're not feeling up to par, you don't have to deal with making something, it'll be ready to go.
To make the syrup you'll start out making a decoction and then add in your sweetener. Here's how to make elderberry syrup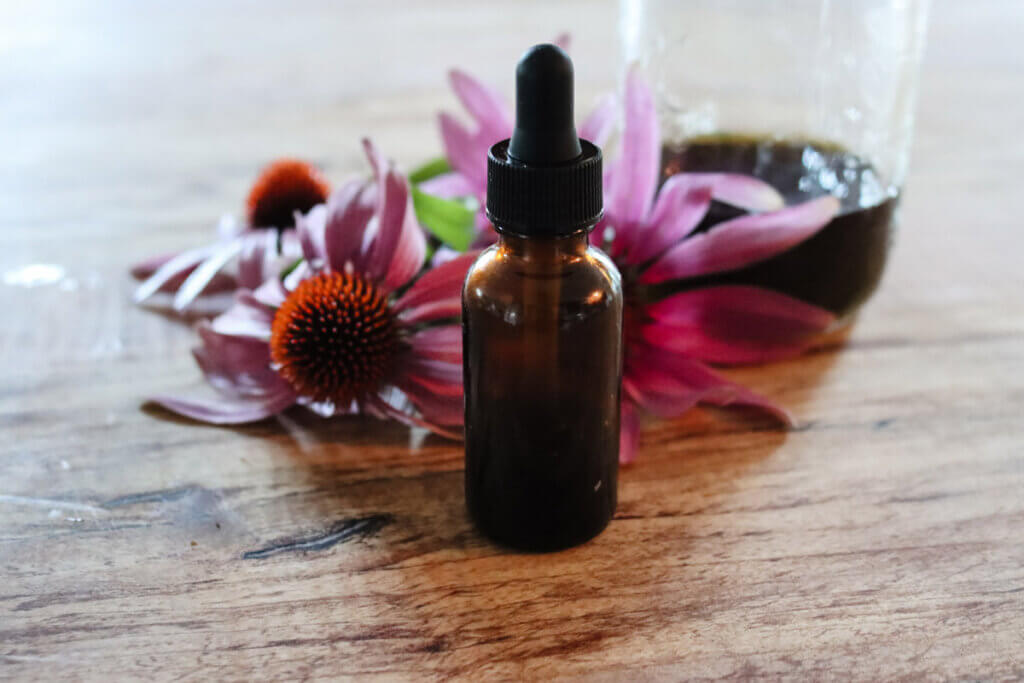 5. Tincture. A tincture is basically making a homemade extract, in fact, that's exactly what it is. You can use either alcohol or apple cider vinegar, though your shelf life is better with alcohol, and less chance of mold. Here's how to make an echinacea tincture (the same principles apply to other fresh herbs)
Tinctures can be taken by themselves, added into syrups or salves and lotions.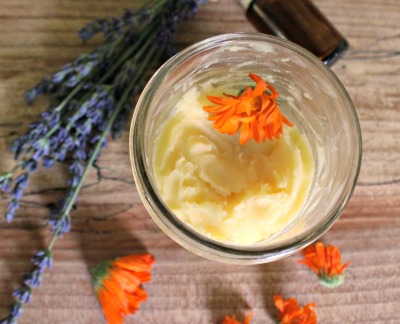 6. Salves, balms, creams, and lotions. Many homemade salves, balms, creams and lotions, even lip balms will benefit from the addition of medicinal herbs. Usually this is done by infusing your oil with the herbs of your choice. This is a really simple procedure but takes a bit of planning ahead.
To infuse oil with herbs watch our totally FREE video training with both the traditional method and the fast I need it now method, both are easy click here to make your own herbal infused oil.
Place jar in a sunny windowsill and allow it to seep for 6 to 8 weeks, shaking every few days or so. After 8 weeks, strain herbs and keep infused oil in the recipe of your choice.
Tip: Olive oil works well for this as coconut oil solidifies at 76 degrees. I love to do this with calendula blossoms and it's the base for my wound healing salve recipe.
Another favorite is this homemade peppermint salve for dry skin.
7. Herbal Steams. Herbal steam not only makes your house smell wonderful while eliminating those fake chemicals in other scented options, but it has therapeutic benefits as well. I enjoy cooking on our wood stove during the winter months and also like to put a kettle of water on to act as a humidifier, but adding some medicinal herbs to the mixture will punch things up even further.
You can use any herbs you like, but for congestion both peppermint and eucalyptus are favorites, however, people who are sensitive to seizures should proceed with caution and peppermint should be used with children under 6 years of age and eucalyptus, not with children under 12 years of age.
Add herbs to a pot of water and allow to lightly simmer. Or, you can add herbs to a heat-proof bowl and pour just simmered hot water over it.
Interested in learning more about herbs and home remedies, especially concerning safety and dosing, be sure to sign up for my free herb class where we'll go into more depth about using herbs medicinally for you and your family.
Other Herbal Posts You May Like