Some of the links below are affiliate links, which means I will earn a commission at no additional cost to you, if you click through and make a purchase. Regardless, I only link to products we use on our homestead or believe in.
There are several steps that I take for myself and my family to help our immune systems run at their absolute best, especially as we head into the fall and winter, which is commonly known as cold and flu season.
In the last episode, I shared the best methods for when to harvest and how to dry herbs for stronger medicinal properties plus the best way to store your dried herbs.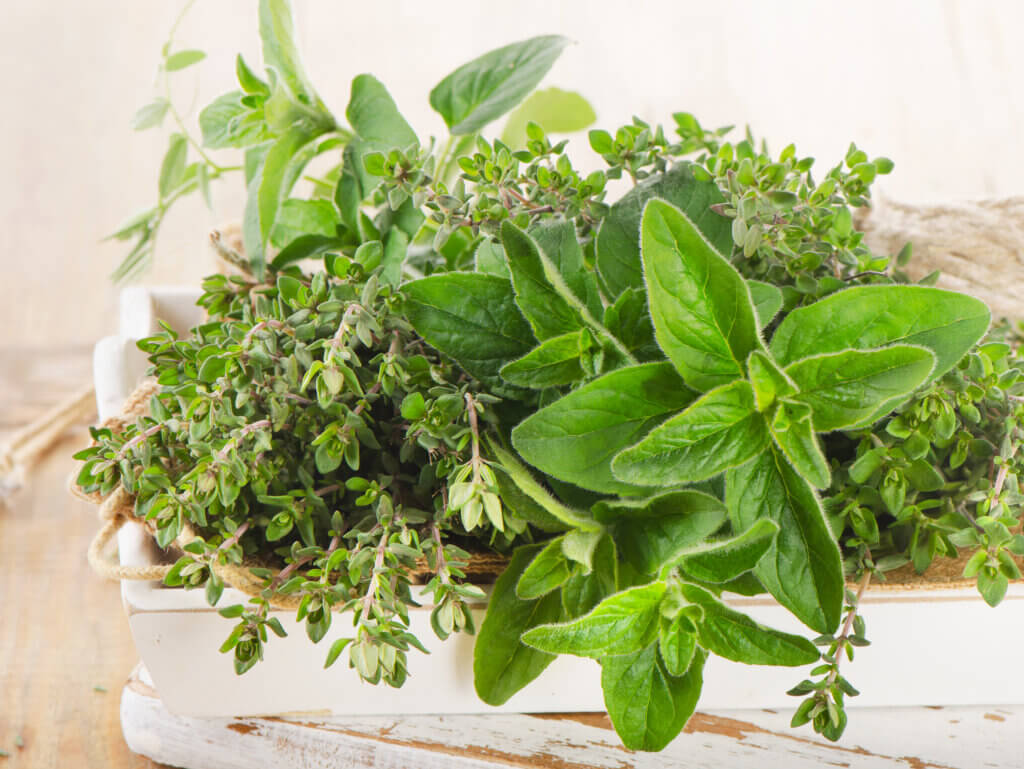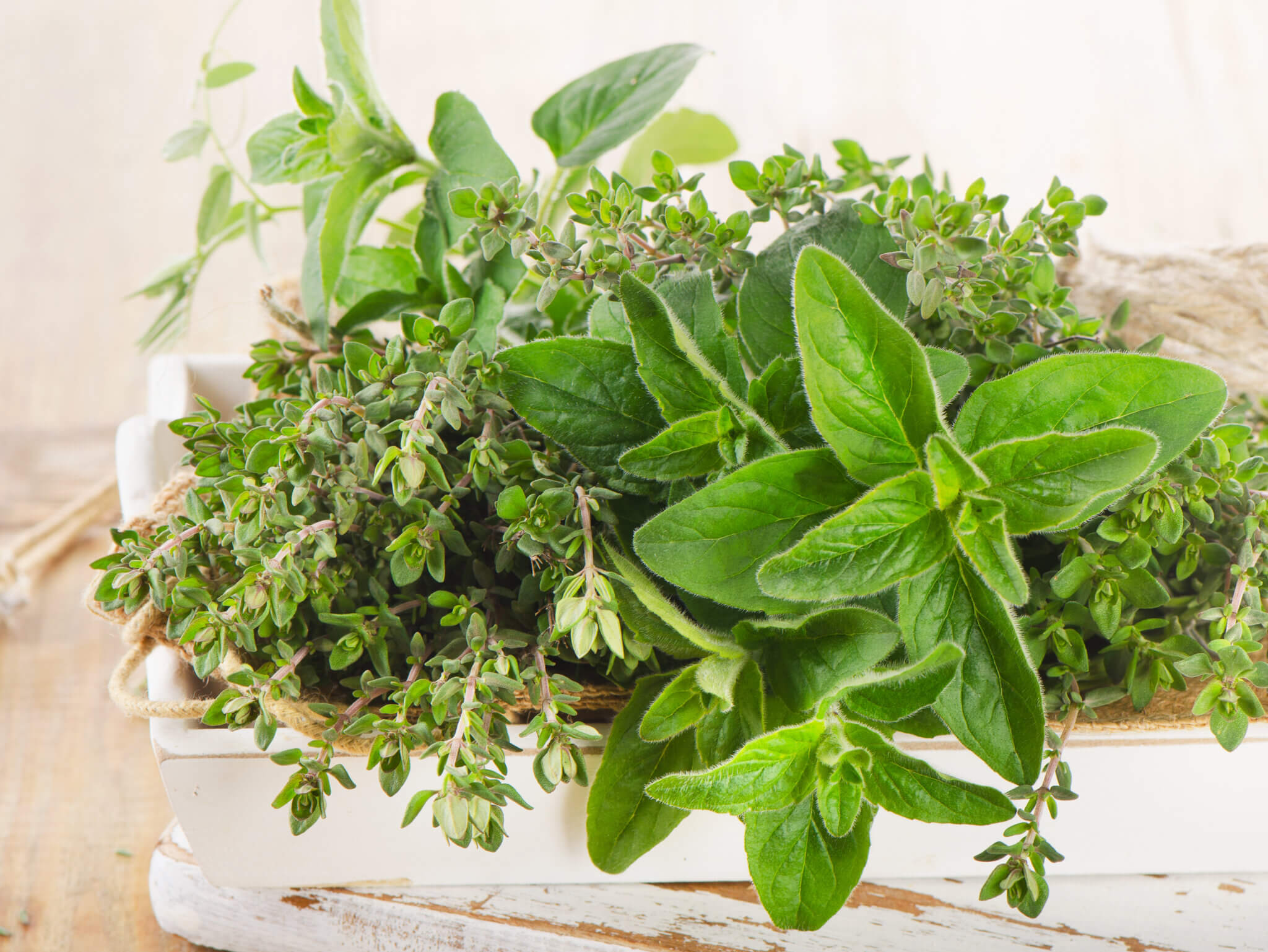 Listen to the full podcast, Episode #274 Tips for Strengthen Your Immune System of the Pioneering Today Podcast, where we don't just inspire you, but give you the clear steps to create the homegrown garden, pantry, kitchen, and life you want for your family and homestead.
In October members of the Pioneering Today Academy will have the opportunity to join in on the Cold and Flu Herbal Challenge, where I will be walking them step by step through all of my favorite herbal remedies and recipes. This will allow them to be armed with herbal and natural remedy arsenal to treat their family. We'll be going through week by week making these items, such as teas and tinctures, etc., together so that there is something available to help treat the common cold and flu symptoms, as well as boost your immune system. I'll also be covering safety and any contraindications and how they work to boost the immune system or fight against viruses.
All of this is part of the membership to the Pioneering Today Academy. We're open to new members right now but will be closing the doors soon to new members so that we can focus on everybody who came in and is joining us for the Cold and Flu Fall Herbal Challenge. There'll be prizes to win and it's going to be fabulous. You'll get a master supply list as well as links to kits if you happen to not have those herbs on hand. Join the Pioneering Today Academy now to get in on the fall herbal challenge.
As we go into the fall and winter months we see an increase in the number of illnesses in people due to the fact that more people are indoors. During the spring and summer, we see a dip because people are outside, temperatures are higher, and sunlight will kill viruses or make them not live as long on surfaces.
We really pay attention when we are sick and want to treat ourselves because we want immediate relief from it. We're creatures of comfort and habit and we don't like to make changes until forced to do so. But honestly, getting your immune system in shape is the best thing that you could do. And it all happens before you get sick.
Get Your Immune System in Shape
Even if you have an amazing immune system, that doesn't mean that you're never going to come down with something that you're never going to get ill. But it does mean that when you do come down with something that the duration of it, the severity of it, will usually be lessened.
Many of the steps that you can take to boost your immune system are, for most people, common knowledge. A lot of you know this stuff but we're not always putting this into practice. I think this is a great time, and we have a good incentive with everything that's happened with the pandemic this year, to keep our bodies functioning as much as possible.
Top Tips for an Optimal Immune System
Food
The first thing I'm going to talk about is your food. I know nobody wants to talk about this but I've seen the power it has firsthand. I've shared this with you many times, but food is what healed me when modern medicine wasn't. I was taking the max dose of prescription medications up to six times a day. There was nothing left and I was still having breakthrough acid production. I had erosion to my esophagus and upper stomach and cellular change. I was on a path likely leading to having either stomach or esophageal cancer.
And do you know how it was healed? By changing the food that I ate. Yes, just the food that we eat and that we put into our bodies has that much of an effect on our health. I would have never believed it beforehand if I hadn't have lived it myself. I've never had to go back on those medications. I don't suffer from that anymore. There have been numerous members in the Pioneering Today Academy and listeners to this podcast or readers of my website who have shared a similar experience. For more information about my experience and how I did it, check the references below for the three-part series.
I definitely believe in the healing power of food, which is why I'm starting here. Most of us know that, while it tastes good, sugar doesn't do a whole lot for our bodies. Consuming large amounts of white sugar and candy and sweets just isn't good for your body. I'm not saying that you can't ever have them because I do still eat sugar, but I don't eat it in near the amounts that I used to.
I know it can be easy to grab some of those convenience foods or bake a lot of that comfort food. I know I'm one who likes to self-soothe with comfort food. I love a good comfort meal or dish. Don't get me wrong, but take a look at that. See if maybe that's something that you've been comforting in a little bit too much lately. We need to be fueling our bodies with things that have nourishment that actually fuels us.
So this is going to sound like a diet show in a way, but not a bunch of empty calories. What are the vitamins that are going in? Does it have antioxidants in it? Or flavonoids? You know, a lot of those benefits we get from eating unprocessed fruits and vegetables. Are you consuming a good amount of them?
Stress
We also need to talk about stress levels. We can't avoid stress. I wish that there was a way that we could avoid it, but no matter what, we're always going to have stress in our lives. Or something is going to come up that's going to cause stress, but we definitely need to have a management plan in place or ways to help us manage that stress because too much raises our cortisol levels.
Too much cortisol affects our sleep which in turn affects our immune system. We need to be getting a good night's rest. Those high cortisol levels leave you in a state of panic and low anxiety. That's really hard on your body and immune system.
Ways to De-Stress
Limit what you see on social media. There are things on social media that cause you stress. I will say that there have been certain people who I love in real life, but online and social media, every time I see something they post, it just brings up some type of negative thing. So I unfollow them. There may be people – people you know or don't know – or accounts that you followed for various reasons, but pay attention to the way it makes you feel.
Of course, you can go extreme and cut off all social media, but I don't have that option because I have an online business. I share homesteading and I've had a lot of good things happen in my life from social media, but I have to manage it. I have been pretty drastic in unfollowing any accounts that bring negative emotions or feelings for whatever reason into my my life after reading it and it's a repetitive behavior where they're posting these things. We've gotta be proactive on that.
Limiting some of our social media and screen time can help the blue light from electronics. Now, on smartphones, you can turn off that blue light. Because I do work on a computer and do a lot of computer work I have a pair of blue light blocking glasses that I put on in the afternoon and the evening, even if we're just watching television. The glasses help block out the blue light which, when we get too much of it, causes eye fatigue which leads to a headache.
When we're in pain that raises our stress level, right? It can really affect your sleep too which is why we need to block the blue light, especially as we get closer to bedtime so that our bodies can naturally release melatonin. Melatonin signals our bodies to start to go down for the night to make sure that our circadian rhythms are in the correct rhythm and that we can sleep well.
Since I wear regular glasses I purchased the blue light blocking glasses that goes right over my regular glasses. They've made a pretty big difference, including my quality of sleep. Sleep is definitely important to our immune system. If you're having trouble falling asleep or you feel like you're getting stress headaches or your eyes are really tired at the end of the day, it may be all of the blue light that we are exposed to.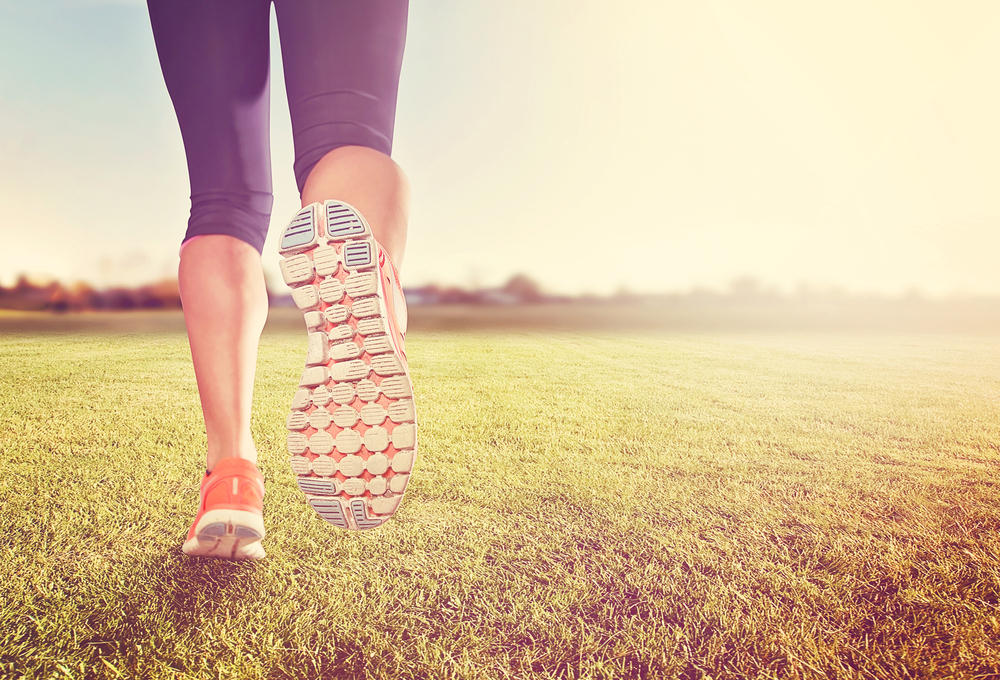 Exercise
The other thing is exercise. Moving our body gets things moving through our system. We need movement. It helps with our digestion, helps to raise serotonin levels, and different levels in our brains.
I have found that for myself it boosts my energy levels, which seems counter-intuitive, right? Yes, you do get tired when you workout, but it's a different kind of tired. On those days that I workout I find that I have more energy throughout the day and I sleep better at night.
I've had a Sleep Number bed going on two years. This allows me to track what my resting heart rate is, how much I moved during the night, how many hours of sleep I get, and how many hours of that is actually deep sleep. So I have data that I can look at and definitely see a correlation.
On the days that I work out, I have a lower resting heart rate, which is really good. I have fewer breaths per minute so I'm in that deeper sleep mode. I'm in that deeper sleep mode for longer, which is really, really good. You can be in bed for hours, but if you're not in that deep sleep you don't wake up feeling rested.
So I definitely see a difference in my sleep and energy levels when I work out. Of course, you can take anything to excess. I'm not telling you to workout for two to three hours straight, but definitely doing so on a consistent basis helps.
I'll be sharing more about my exercise program in the future to show how it's evolved over time and how it's made changes to my health. If you're not already exercising at all, make it a goal to do something, say five days a week for 20 minutes. I try to have that dedicated time and do it five or six days a week. I don't do Sundays. I have seen a big impact on my sleep but also on my stress levels. I know on the days that I don't get my workout in that it feels like I carry more tension and stress. So exercise is definitely stress relief for me. It probably will be for you as well.
Get the Right Vitamins
Besides getting in some type of workout, getting a good night's sleep of at least seven to eight hours every night, and eating the right foods there are other things you can do now, especially as we're moving into the fall and winter months. Especially for those in areas where there is less daylight as we get into fall and winter.
Less sunlight means that our Vitamin D levels can go really far down. If you have low vitamin D you feel like you have low energy. It's also linked to our immune system. It's a fat-soluble vitamin which means it's stored in your fat. The fat-soluble vitamins are A, D, E, and K. Vitamins like B and C, if you get too much of them, will flush out in your urine, but that's not the case with fat-soluble vitamins.
Don't just assume that you can take in copious amounts. Pay attention to the guidelines for taking it. During the fall and winter, I take vitamin D supplements but I don't in the summer because I'm outside enough.
Improve Your Digestive System
There have been lots of studies done on the immune system and a good portion of your immune system resides in your gut. I believe it's 80%. So what that means is the better functioning gut health the better functioning immune system that we have.
Cutting out a lot of refined sugar and processed foods is going to help your gut flora and your microbiome. We want a lot of diversity of good bacteria in our gut flora. It used to be that we didn't eat processed food like we do today because they simply weren't available. People ate what we consider a whole foods diet because that's all there was.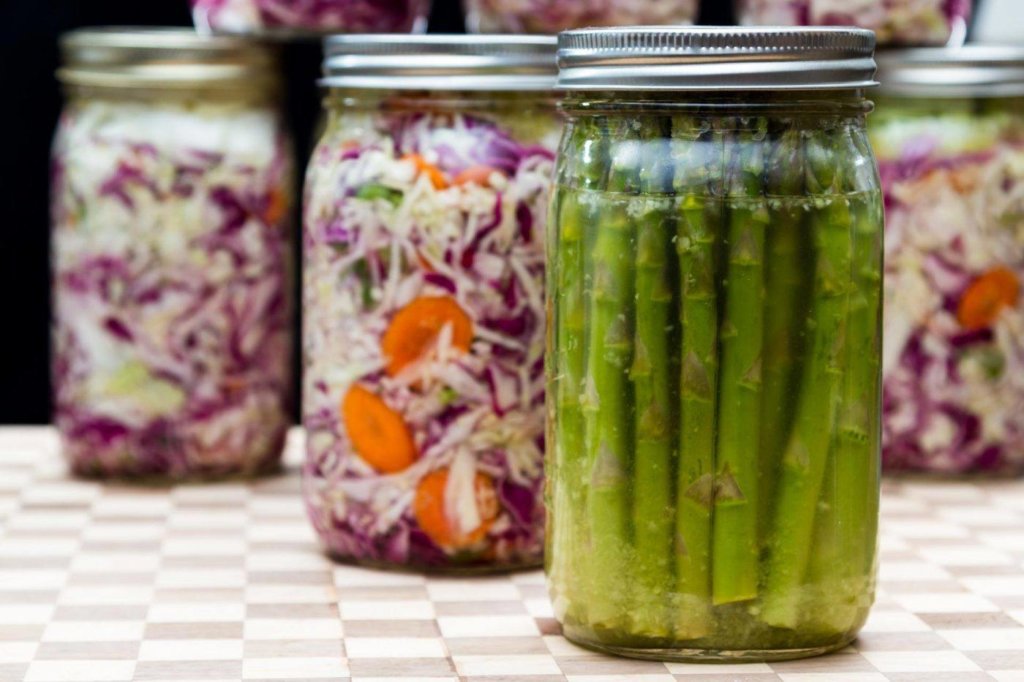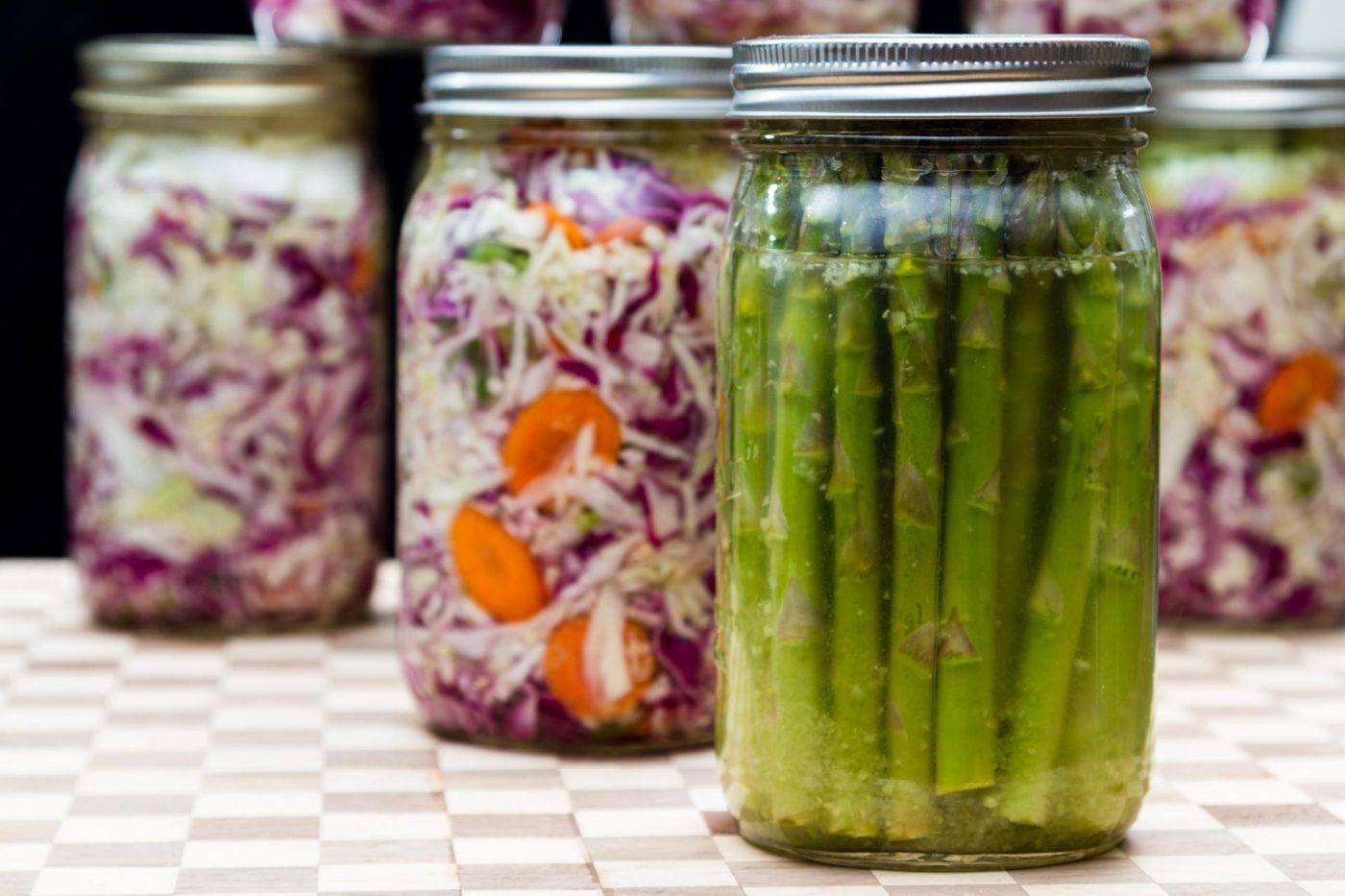 Ferments
The other thing that is different is the form of preservation. We didn't have refrigeration way back in the day, at least, not like we do now. So to help milk last longer, it was fermented into kefir, yogurt, cultured buttermilk, sour cream, etc. For vegetables like cucumbers, cabbage, kimchi (depending on where you were culturally around the world) there was a lot of use of ferments. It helped to keep food longer without refrigeration.
We're starting to see it make a comeback. A lot more people now know about kombucha and kefir which is a really good thing because we need that diversity in our stomachs. I like to try to consume one type of fermented food daily because consuming it daily is going to help feed that gut flora rather than doing something, say, once a week.
It's the things that we do on a consistent basis that have the biggest impact on our health.

-Melissa K. Norris
It's the things that we do on a consistent basis that have the biggest impact on our health. It's the same with eating healthy consistently, working out consistently. If you workout once a week versus five times a week you're going to see a bigger difference if you do it five times a week versus once a week.
I don't have the same fermented foods every day. I do have a lot of curtido, a Spanish ferment, which is one of my favorite ferments. If you're in the Academy and have seen the recipe in the fermenting section then you know it's one of my favorites. But maybe I have yogurt one day and the next some kombucha, then the day after a little bit of sauerkraut or curtido or kimchi with your eggs or on a salad, etc.
But if you can get a small amount on daily basis, that's going to be much better for you than doing it just once a week. That's an easy goal to make. And it can just be a small amount, like a quarter cup of yogurt or a couple bites on top of a salad or sandwich. It doesn't have to be an entire meal of fermented foods.
In fact, if you're brand new to eating fermented foods, you probably want to start out just doing small amounts until your gut flora gets established. If you eat too much you may feel a little bit of gas and discomfort as things are getting established and you're getting new balances. So starting out smaller is better.
Collagen
I also get collagen in my daily diet. Collagen is great for our skin, joints, and bones but it's also good for our gut health. Most of us are very familiar with bone broth, which is a great way to get that collagen. That can be easy to get in. In fact, in the afternoons, especially once the colder weather hits and I want something hot to sip on, I'll drink bone broth instead of a cup of tea. I also use bone broth in my cooking, like for making quinoa or rice. I use it in place of water in my cooking and that adds a lot of collagen. It also ads in a little bit of extra protein and definitely some flavor.
But I also use collagen in my morning coffee, my favorite is this chocolate collagen power. I'm getting it at least once a day, if not twice a day, every single day on a consistent basis. I feel it's really helped my stomach. I can tell if I've not been eating as well as I should, because if I go too long eating things that I know I shouldn't, and I'm not paying attention the first place that lets me know is my stomach.
My stomach will start to feel off and hurt a bit. I recognize those signs as the precursor to actually having the stomach acid because I'm so in tune from going through all of those issues years ago. So as soon as I feel those signs, I know my diet's not on point and I need to pay attention to what I'm eating and make sure I'm drinking bone broth again.
Alcohol
This can be a touchy subject. If you are looking to keep your immune system in rip-roaring shape, then you're going to want to reduce or eliminate your consumption of alcohol, especially on a consistent basis.
Remember, it's that consistent thing. The things that we're consuming all the time have the biggest impact on our health. There are studies that show that consistent consumption of alcohol can lower the immune system and is hard on the body. So if you're looking to keep your immune system up and running and tip-top condition, then you're going to want to limit your consumption of alcohol.
I know at this point some people think that they're just not going to give up their nightly glass of wine or beer. And that's totally for you to decide. I'm not telling you that you have to give up anything or that you have to do any of this, but I am trying to point out what we're consuming and the effects it has on our bodies. Then a decision can be made on whether we care enough to make a change or continue doing what we've always been doing. It's totally up to you.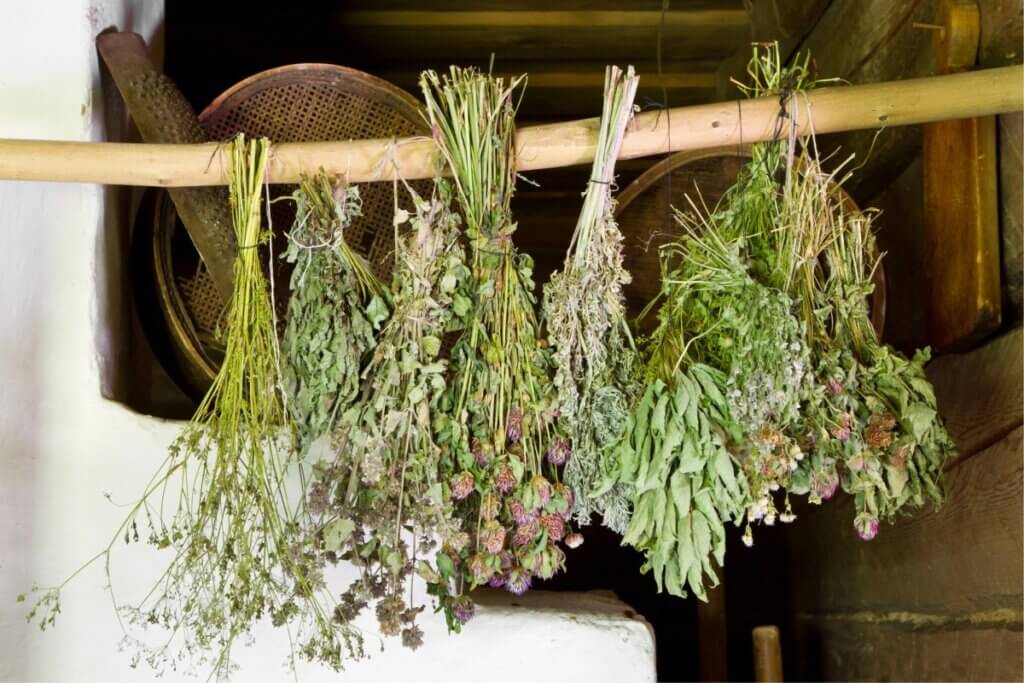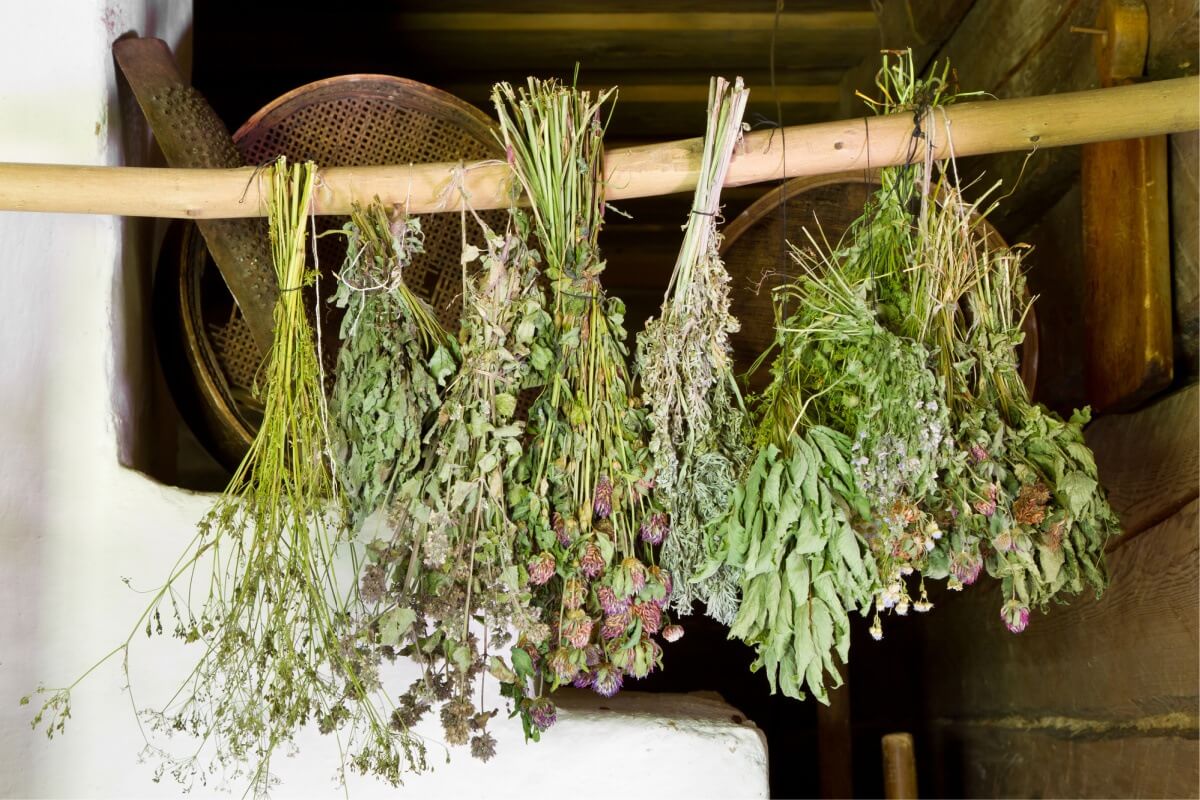 Herbs
Disclaimer: This shouldn't be taken as medical advice, diagnosis, or treatment. Always consult your medical professional before using any herbs medicinally.
Above and beyond what has already been covered, there are herbs that can help boost the immune system. One of the most commonly known ones is elderberry.
Elderberry has immune-boosting properties as well as antiviral properties. Inside the Pioneering Today Academy, and as part of our fall herbal challenge, I go deep into elderberry and how it works on certain viruses, how it works on the immune system, and what you need to know about safety, etc.
You can learn more about how to grow and care for elderberries, make elderberry syrup, and other recipes using elderberry for your family.
A lot of people use elderberry when they aren't having any type of symptoms. And if they know they're going to bet in a high exposure area or moving into that time of year, where you have a higher exposure to viruses they'll use it on a daily basis as a proactive thing to help keep the immune system healthy.
Personally, I only use it if I know I'm going to be in an area where I'm likely going to exposed to something like when traveling like I will be in October for the Homesteaders of America conference even though it's virtual this year. You can grab your virtual ticket for this year's Homesteaders of America event. I'm super excited to be a part of their conference this year.
But I know I'm going to be traveling right? I'm going to be on an airplane and away from home. Therefore, I will be taking my elderberry syrup about three days prior to when I travel. Then while I'm traveling and after I come home for about a week. That's my personal protocol to keep my immune system up. If I do come in contact with any type of virus not only will my immune system be revving along, but elderberry also has antiviral properties as well.
That being said, no herb is without risk, but neither is anything that you take over the counter . With that, we look at the risks and benefits and weigh those to decide whether or not we're going to consume it.
When it comes to elderberry, a lot of people were worried about cytokine storms, especially in relation to the new COVID-19 coronavirus. To gain further understand I took a class from the American Botanical Council on this, and none of the studies are showing that elderberry will produce a cytokine storm. When elderberry helps with the cytokine production is the beginning stages of a virus and the cytokine storms happen at the end. So it's at the different timing of where the virus is at.
That being said we have so little studies on COVID-19. So can't say that it is without any risk, but I personally feel very comfortable and confident with using it. But, with elderberry, if you have any type of autoimmune disorder, it regarded to use with caution, especially prolonged or high doses.
Now, if you are in the Pioneering Today Academy or you are joining so that you will be part of our fall herbal challenge, I will go fully in-depth on all of the herbs that we are using and letting you know at what points they are best used.
For example, some are best used at the beginning stages, such as is the case with echinacea. Echinacea is really great and has been used for a long time but it is used when you first begin to feel symptoms. The reason being is that it helps stop the virus from replicating, shortening the duration and lessening the severity of the symptoms. If you take it once you're full on sick the virus is already in your cells and has replicated. So at that point echinacea is no longer beneficial.
Other aspects that we'll be looking at inside the Academy are when you should and should not be taking something based on medical conditions or medications, side affects, things that you should be aware of, etc.
References
Resources
More Articles on Natural Immune Boosters