Learn to propagate and grow elderberry from cuttings on a budget! That's right, if you have access to an elderberry bush, you can obtain cuttings and easily root and grow your own elderberry bush for free!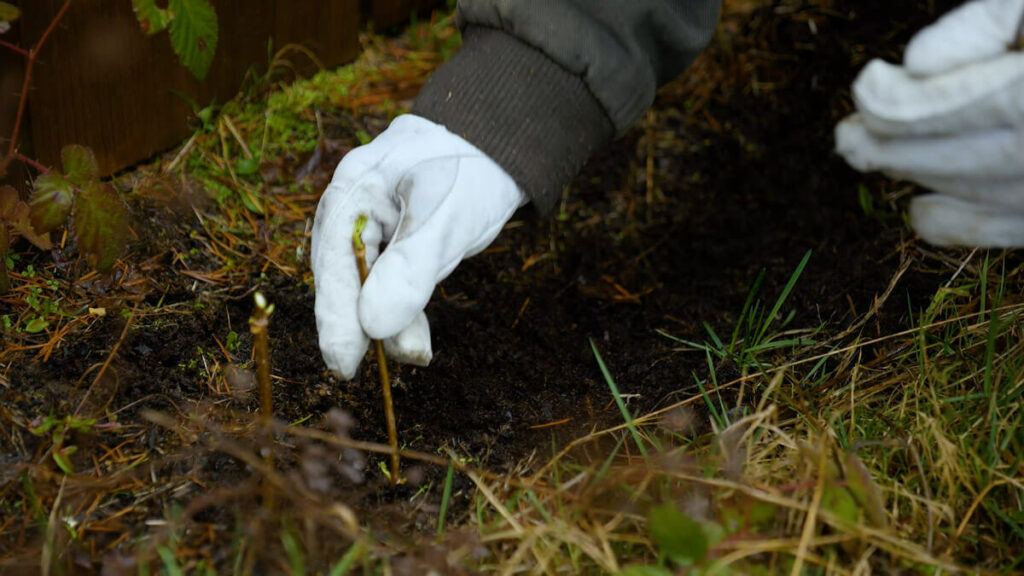 I've shared before how to plant and grow elderberries here, so be sure to check out that post for more information on proper planting instructions.
It's critical to plant elderberry bushes where they'll thrive. If you watch the video in this blog post you'll see two bushes that I purchased at the same time. One is now taller than me and flourishing and one is barely up to my knees.
This was all due to where they were planted. In most cases, the plants will tell you if they're thriving or struggling. I simply didn't respond to my plant in time which set it back a couple of years.
Elderberries are in my medicinal herb garden because they are known for their immune-boosting properties. I love growing my own elderberries because I like to use elderberries to make homemade elderberry syrup as well as these 29+ amazing elderberry recipes.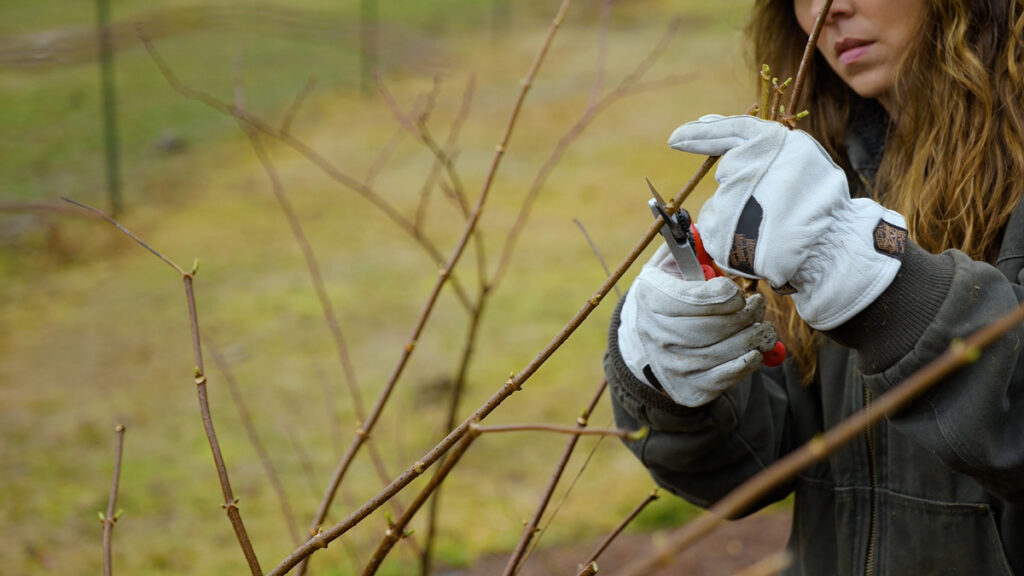 How Do You Propagate Elderberry From Cuttings?
The beauty of elderberries is that each branch, as long as it has some leaf growth (or budding), can be cut off and propagated into a new plant.
That means, if you can find elderberries growing wild, or if you have a neighbor or friend with an elderberry bush, you can ask if you can take some cuttings and start growing your own elderberry bushes at zero cost to you.
This is great news because the cost of elderberry cuttings can be quite alarming. Especially when you know how easy it is to propagate your own.
There are a few things you'll want to know before you just start cutting away. You'll also want to know what to do with the cuttings once you have them.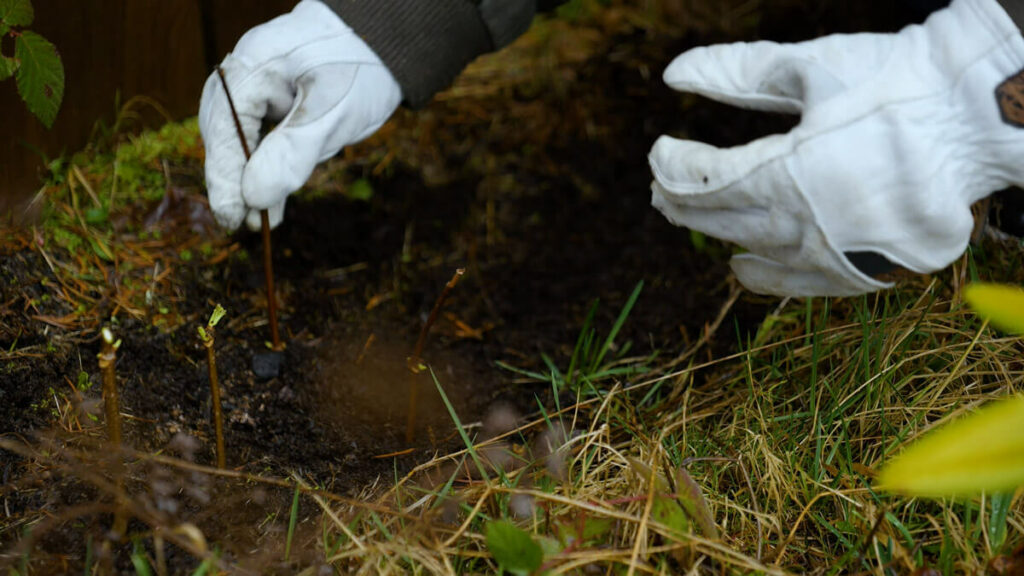 How to Start Elderberry Cuttings
Thankfully, elderberry is one of the easiest plants to start from cuttings. Once you see how easy this method is, you won't be tempted to hassle with ordering cuttings online or from nurseries again.
First, it's important to know that taking elderberry cuttings is best done in late winter or first thing in the spring (this is also the time of year elderberries should be pruned) once the tree has budded, but is still in dormancy.
To take a cutting, find a bud on a healthy branch that has another bud below it and cut at an angle just below the lower bud. The top bud will become the tree and the lower bud will become the roots.
Place the new cutting into well-draining sandy soil about two to three inches deep. Be sure the angle cut side is down, or the "root" end. If your soil isn't sandy or well-draining, consider adding some soil-less potting mix, sand or perlite.
Top dress the soil with compost for adequate nutrition. (Elderberries love mycorrhizal fungi, so adding compost that includes this is ideal).
Keep the soil well watered.
And that's it!
I'm using this method with the cuttings I took from my tree. I planted them in an ideal location to act like a "tree nursery" until I'm ready to transplant them into their forever home this spring.
If you know exactly where you want to grow your elderberry bush, you can eliminate the step of transplanting them and simply plant them right in their forever home.
However, because I'm trying to root about a dozen elderberry bushes (we're going to add these as a natural fence at the Norris Farmstead), I'm just using a portion in my existing garden that I know has well-draining sandy soil.
What if I'm Not Ready to Plant My Cuttings?
You can procure cuttings before you're ready to plant, but the cuttings must be kept cool. The best way to store cuttings is to seal them in a zip-top bag and store them in the refrigerator.
You'll also want to check on them to make sure they have adequate moisture. The inside of the bag should have some condensation on it. If there is no condensation, add a few drops of water and reseal the bag.
Cuttings can be stored in the refrigerator until ready to plant in the spring. The ideal temperature is 34°F (or 1°C).
Can You Root Elderberry Cuttings in Water?
Yes, you can root elderberry cuttings in water. Take the cuttings and place them in a glass with clean, fresh water. Make sure the water goes up about 2-3 inches on the cutting (but don't submerge your cuttings).
Change out the water every few days (or about once per week).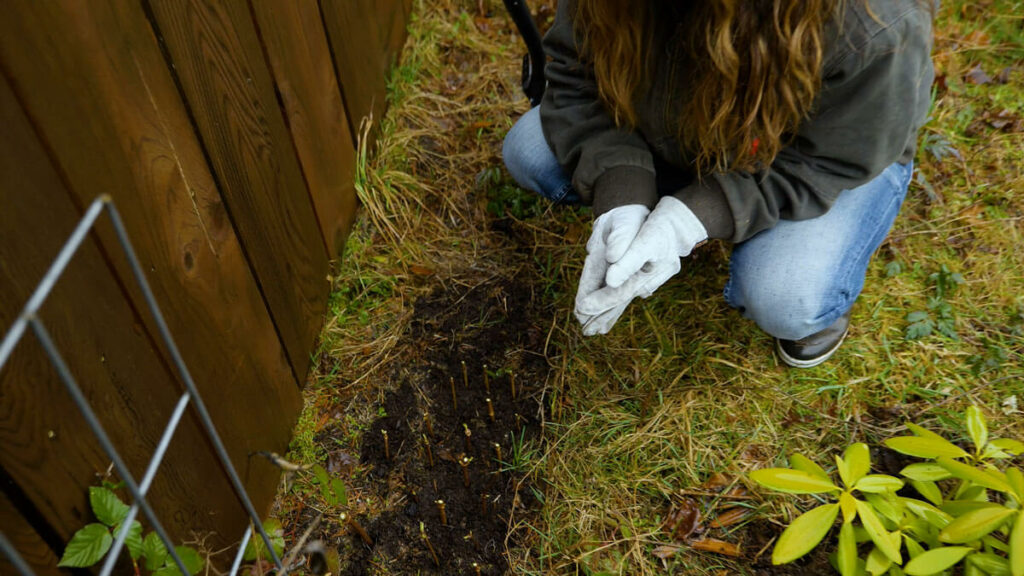 Is it Better to Start Cuttings in Water or Soil?
Though elderberry cuttings will root in water, they will develop a better root system when rooted in soil. Remember the soil should be sandy or something like a soil-less potting mix.
How Long Does it Take for Elderberry Cuttings to Grow?
It will take your elderberry cuttings about eight to ten weeks to develop enough of a root system to allow them to be transplanted.
Taking your elderberry cuttings 8-10 weeks before your last frost date is ideal. Then you'll be ready to transplant them at the pique time of the season for them to thrive.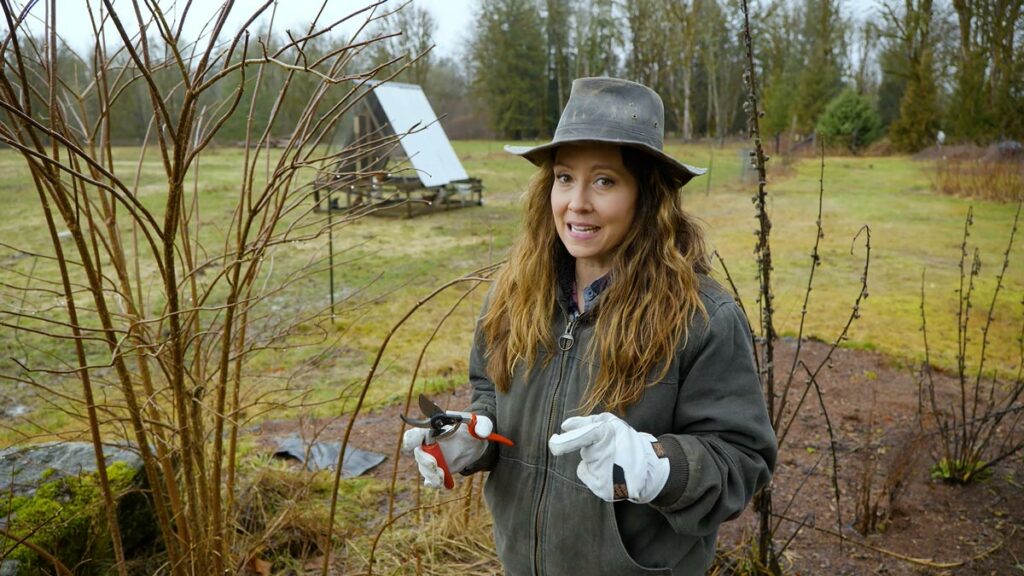 Can You Plant Elderberry Cuttings in the Fall?
It's not ideal to plant elderberry cuttings in the fall. It's best to take the cuttings in mid to late winter, root them in late winter/early spring, and transplant them in the spring.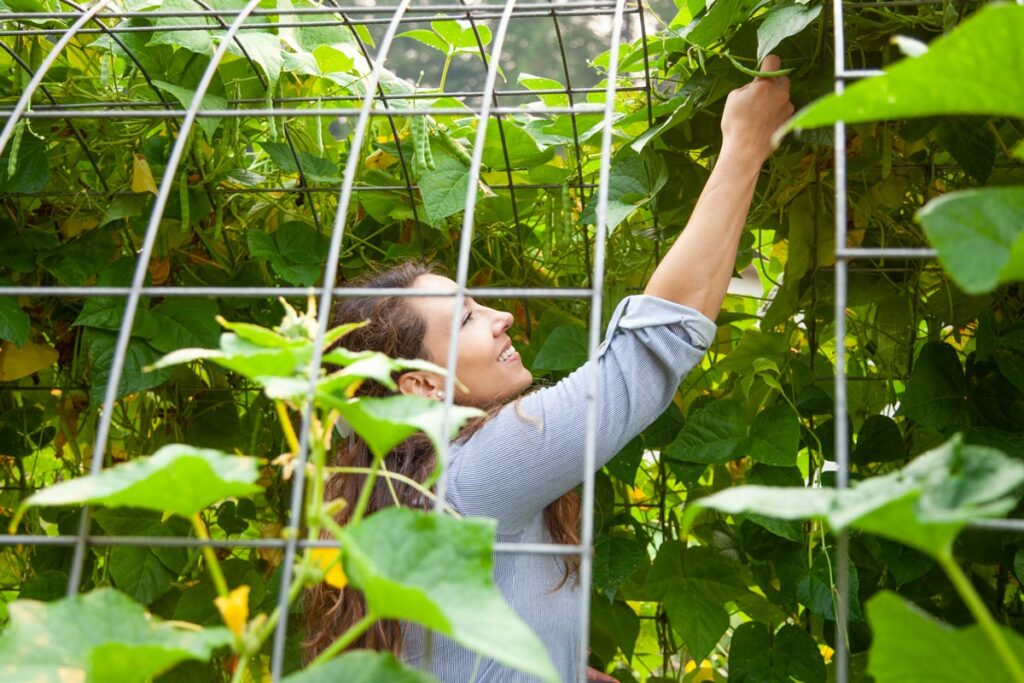 Want to Learn More?
If you're interested in learning more about growing your own food, consider joining me for an in-person workshop. We host annual workshops on our homestead where you'll learn how to grow a year's worth of food in a backyard setting for your family.
Who knows, maybe you'll be helping me transplant these elderberry bushes onto the Norris Farmstead!?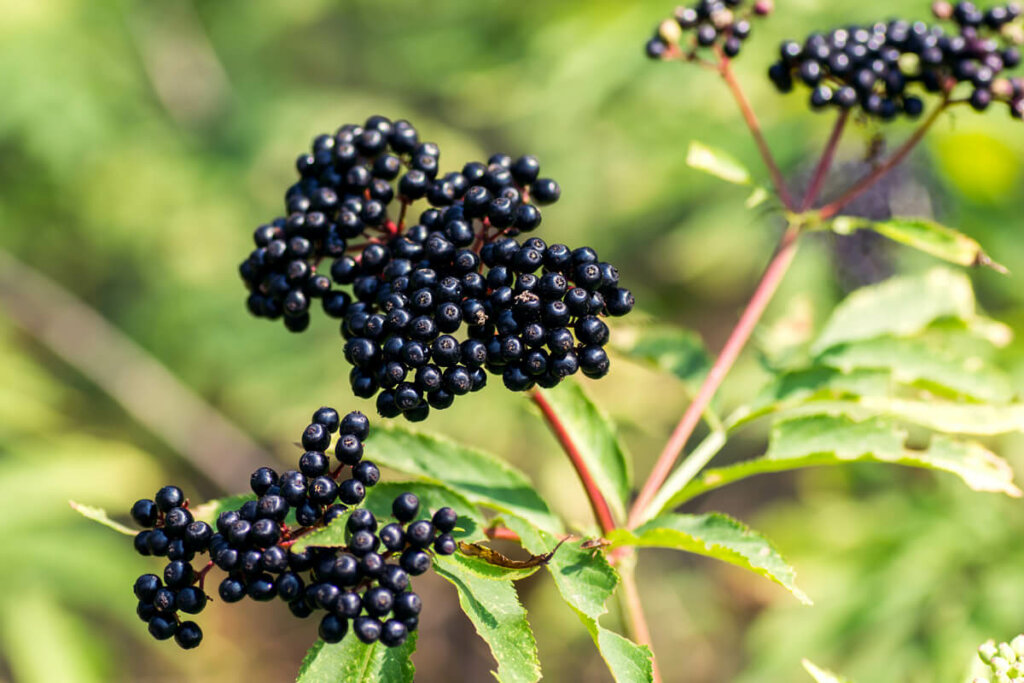 Other Berry and Fruit Growing Guides: