Whether you have a homestead property and live rurally or not, these preparedness skills will come in handy whenever and wherever you need them.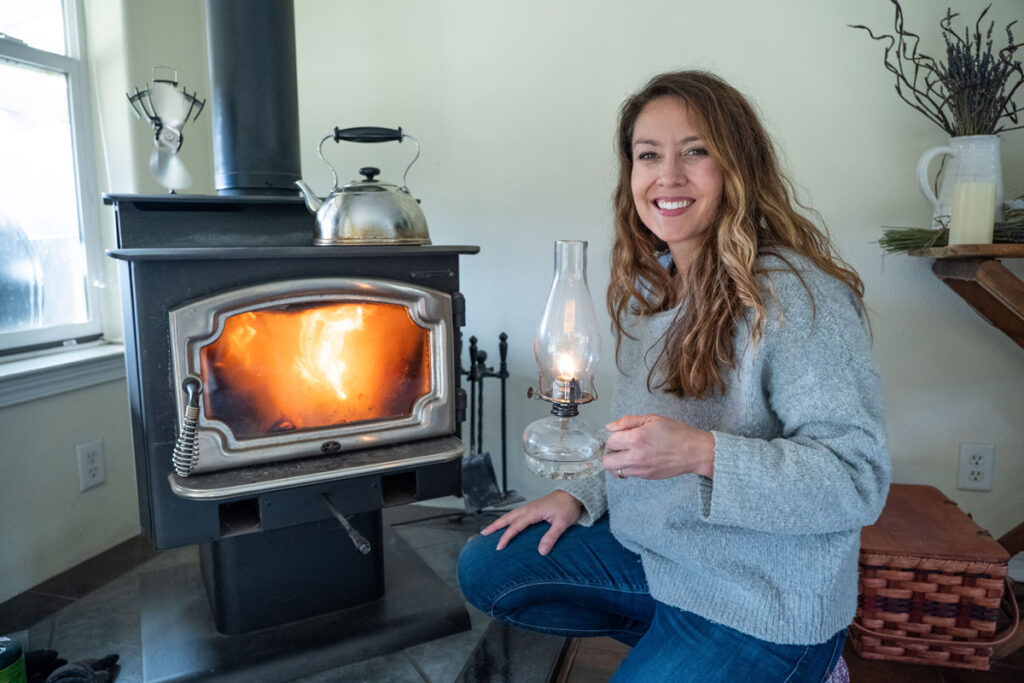 I've talked many times before about how important it is to be prepared. Most recently on how to use a generator during a power outage (and why it's imperative for us to have one). Keeping a well-stocked pantry and how this helps even during non-emergency times.
I've even put together a 30-day emergency preparedness resource page as well as several posts on preparedness tips for survival.
Oftentimes we learn by experience (in other words, the hard way) the spare parts or specific items we should always keep on hand during emergency situations or even just everyday life.
When the power goes out and you don't have batteries for your flashlights, or candles to keep the house lit, you quickly order those things for the next time something like this happens.
On a normal day, when a refrigerator light goes out, how about ordering a two-pack to replace the existing bulb and keep one on hand for the next time it goes out.
It's best if you can be prepared for these things ahead of time by thinking through the necessary items in your home or on your homestead that would be affected if the power went out, or if a part stopped working.
When I say I don't consider myself a prepper, I'm meaning a doomsday type mindset prepper where fear is a motivation. A homesteader is prepared but looks at it through a different lens, at least, in my experience. My hope is you will look beyond labeling and find the value intended in this post and video.
Table of Contents

[Hide]

[Show]
Kitchen Items To Keep On Hand
Oven Parts– I learned the hard way to always keep a back up oven element and oven light on hand. In a home that relies on the oven nearly every day for home-cooked meals, having an oven that's out of comission is bad news. (I use the oven light to proof or incubate my sourdough, yogurt and other ferments or cultures!)
Canning Supplies – If you do much pressure canning, I recommend having spare parts and supplies for your canner. Items like the weighted gauge, the rubber gasket seal for the lid of your canner, the over-pressure release plug, and the wing-nuts (for the All-American pressure canners) are smart, otherwise you may risk losing your harvest if you have to wait for a replacement part.
Knife Sharpener – It's always a great idea to keep your knives sharp, but how often do we put away a pocket knife and forget that it was really dull? Having a way to sharpen knives that doesn't require electricity (or take up a lot of space) is a good idea.
Herbs or Prescription Medications – We've done our best over the past 10 years to eliminate over the counter and prescription medications and to replace them with herbal remedies. Keeping a healthy supply of these items on hand is always a good idea, especially for those items you need to take on a daily basis. Will you have enough to last if you can't get to the store, or those items become unavailable?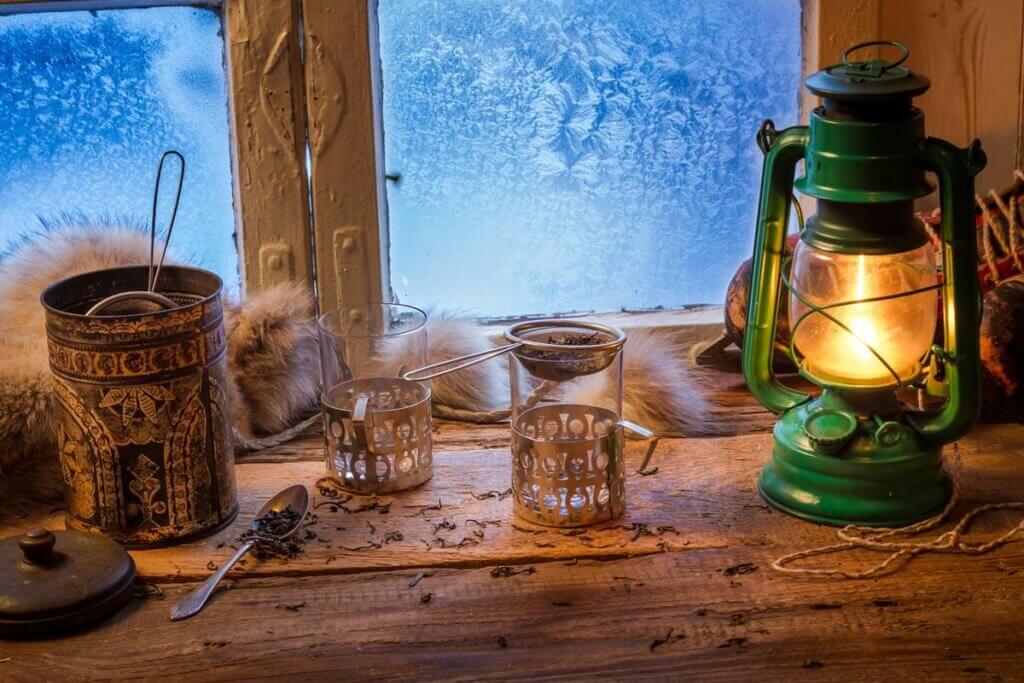 Household Items To Keep On Hand
Matches & Lighters – If you rely on wood heat, as we do, not having a convenience item like a lighter is so nice instead of needing to rely on a flint!
Oil Lamps, Oil & Wicks – If you don't have a generator, you will want ways to keep your house lit. Having an oil lamp, extra lamp oil, and extra wicks are a great way to make sure you always have a light source.
Backup Ink, Labels, Paper – If you work from home you may need items like ink, paper, and internet. You can ready how we use our generator to make sure I'm not without internet for my home business here.
Backup Chargers – Keeping extra chargers for items like phones, lights, batteries, etc. is a good idea in case you lose the original.
Ammunition & Cleaning Supplies – Here on our homestead we have the need to protect our livestock, and we also do a good deal of hunting, so keeping ammunition and gun cleaning supplies on hand is key.
Fuses – If you blow a fuse, will you have a backup to replace it? This goes for your home and vehicles (or anything else that uses a fuse!).
Hand-Crank Emergency Radio – These are good to have in the case of an emergency situation. Many times you can get a radio/light combination. We like to have an extra for both our house and car.
Backup pump for a well – If you're on well water and your pump dies, do you know how long it would take to get a replacement? If you kept a backup on hand, you wouldn't have to wait nearly as long!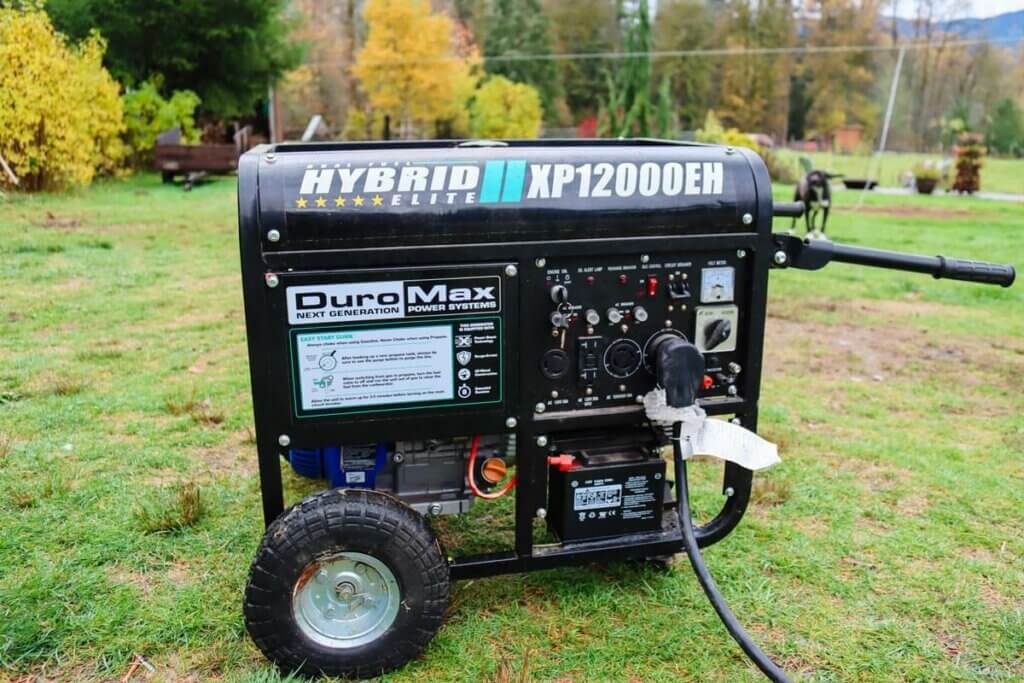 Vehicle & Equipment Parts
If you rely on your car, especially if you have to commute to work every day, having backup parts for things that would keep you from getting to work are key.
Windshield Wipers – If you've ever lived in an area where you get snow and freezing rain, having windshield wipers that work are key! And they can get messed up quick if you forget to lift them up during a freezing rain storm.
Headlights – Having a headlight go out can really ristrict your vision, especially if you live out where there aren't a lot of streetlights.
Fuel – Having extra fuel on hand for cars, tractors, lawnmowers, etc.
Filters, Belts, Gaskets & Seals – Common maintenance supplies that need to be swapped out from time to time on your vehicles are key to keeping your vehicles in running order and ready to use.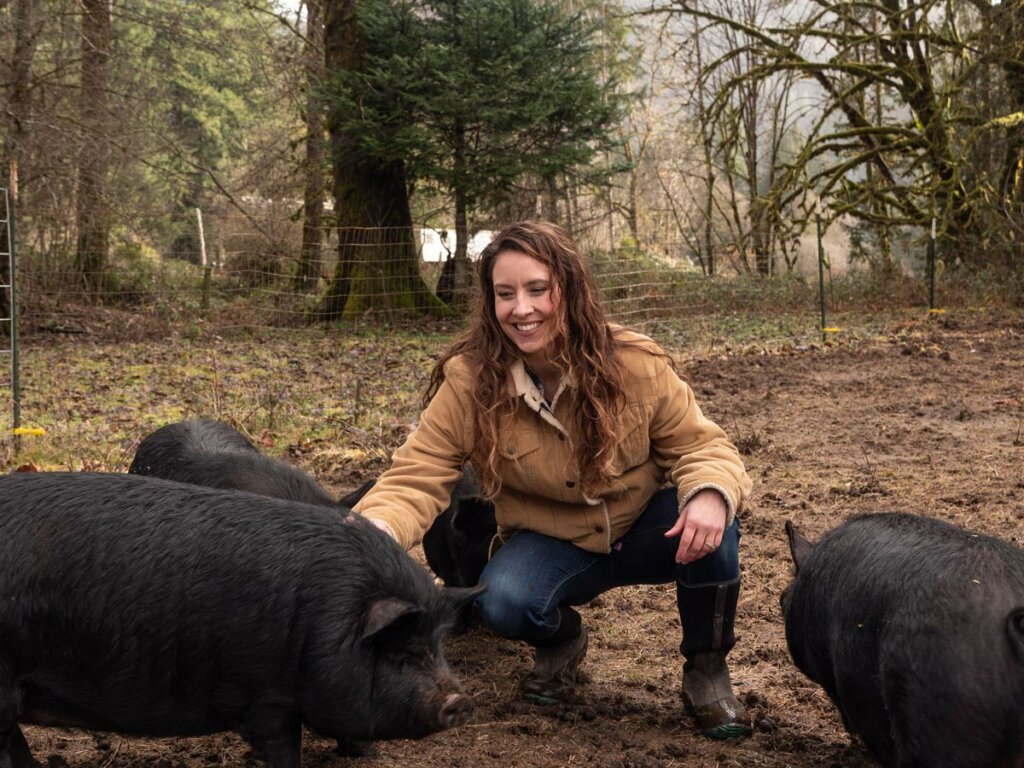 Livestock & Pets
If you have severe weather conditions (or supply-chain issues worsen) you want to be sure your livestock and pets will be well taken care of.
Feed – Having enough food for your livestock to get through a few months is ideal, if not longer. It's my motto to always have the current bag of feed we're on, plus a minimum of one more. So as soon as I open that extra bag of feed, I will replenish our supply (and get further ahead, if possible). Start slow with one extra bag and build up from there as you can. Our ultimate goal is to have a year's worth of feed, grain and hay for all of our livestock and animals.
Workboots & Gloves – Always good to have backups for the unexpected rips (or misplacements). For snow and extreme deep mud/water I like Muckboots. For easy slip on for light mud and rainy days (hello Pacific Northwest), my XtraTuf boots have been fabulous.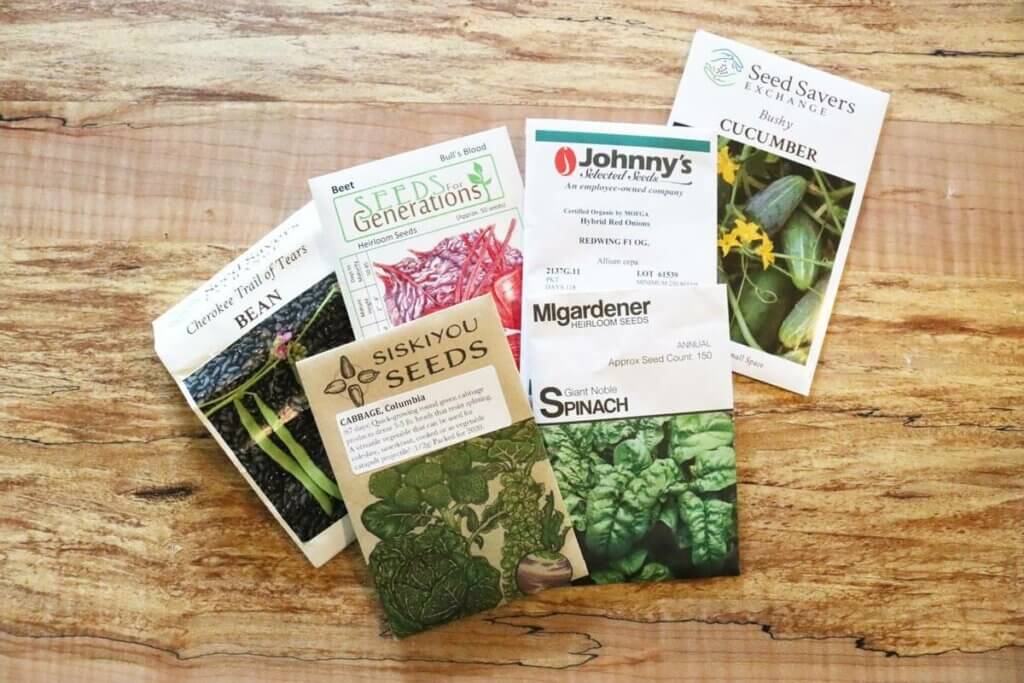 Garden & Yard Supplies
Seeds – Starting in March of 2020 I started stocking my seeds a year in advanced for all seeds that I don't seed save myself Where to Buy Heirloom Seeds – Heirloom, Hybrid & GMO Differences. As long as your seeds are stored properly, they will store and be just fine for years (with the exception of tiny seeds that contain oil and onion seeds). After 2-3 years you may have a lower germination rate, but you'll still be able to grow food.
Garden Hose Repair Kits – A new hose is expensive, and for us means a long trip to town. Having a simple hose repair kit can save a lot of time and money.
Gaskets & Faucet Supplies – Every four or five years we have to replace the gasket inside our kitchen sink faucet. It's just an annoying little drip, but when we have the gasket to quickly and easily replace it, it saves us the annoyance!
Grab the Free Checklist
Click the link if you'd like a copy of my full FREE downloadable checklist that you can print out and use for your own house to make sure you're always stocked and ready.
Other Posts You May Enjoy