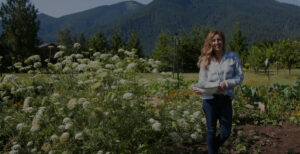 Live From Scratch, Change Your Life
If you're like me and other Academy members, you're frustrated at the fake and harmful ingredients being sold as "food." Members of the Pioneering Today Academy learn to grow, preserve, and cook their own food like their great-grandparents and homesteaders of old, without having to quit their jobs or live off-grid.
Join the Academy today and start building a healthy, self-sufficient life as a modern homesteader.
Goodbye, Homesteading Overwhelm
No more YouTubing for hours and desperately searching the internet for answers. Fast track your self-sufficiency skills and learn to serve your family healthy food, without harmful preservatives, pesticides, and GMO ingredients.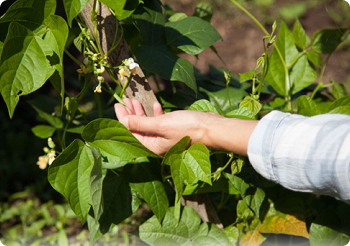 Grow
Build your garden, raise your own organic food, and save your seeds to use next year.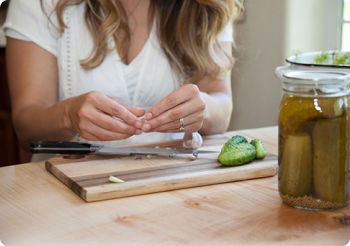 Preserve
Cook and preserve delicious and healthy meals your entire family will enjoy (all from scratch!) without slaving away for hours.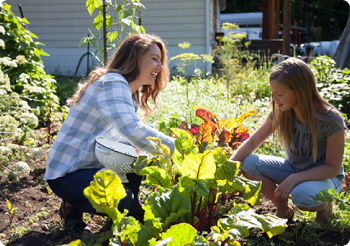 Belong
Ask questions, share ideas, get support and inspiration with hundreds of other homesteaders and simple living folks just like you.
Wow, my February bill was only $300, down from $643! I'm in such a routine of adjusting the budget at the end of the month that I didn't pay attention to where we didn't spend.

— Ann, PTA member, Stretch Your Dollar Challenge

Homesteading Made Simple
3. Build Your Dream Homestead
Membership Features
Step-by-Step Tutorials
Discover how to grow your own food, save seeds, stock your shelf with canned food, and much more in my hands-on, beginner-friendly video courses.
Printable Guides
& Recipes
Save time and energy with printable guides, proven recipes, and helpful charts, like my planting and planning charts.
Twice a Month
Live Q&A's
I'll guide you through your monthly gardening tasks and answer your questions in twice-a-month livestreams (for members only) so you never miss a single step.
Monthly Seasonal
Harvest Guide
Each month I'll guide you through the fruits and vegetables that are in-season and ready to harvest, along with recipes that match them for meal planning and preserving. Cooking homemade, healthy meals has never been so simple.
Active Community
Join an active, growing community of thousands of homesteaders just like you. With members from around the world, you'll get support, encouragement, and help when you need it most.
Coupons & Discounts
Save money on gardening supplies, seeds, and more with members-only coupons and discounts on some of my favorite brands (not to mention some discounts of my own!)
I used my last jars of canned & frozen tomatoes & sauces last week and miss them! But upside is that now I know I need to plant about 15 more tomatoes than I grew last year to take us through next spring. (Thanks to our various Challenges, my record-keeping from last year is proving to be super-useful!!)

— Cheryl, PTA member
Hi there
I'm Melissa!
I'm a full-time working mom of two who started homesteading after I had to get a biopsy for cancer.
I'll never forget the moment my doctor looked at me and said, "You're lucky it wasn't cancer. And if you don't make changes, next time it will be."
I knew right then it was time to get serious about homesteading.
After years of trials, failed experiments, and hard lessons learned, we now raise 100% of our own meat, 75% of our own fruit, and 50% of the vegetables we eat year round.
Now, I teach thousands of others how to live more homegrown and handmade lives, no matter how busy they are or how tiny their space is.
Be warned.
If you join me in this way of life, you'll quickly find yourself addicted to Mason jars… because everything tastes and looks better in a Mason jar.
You'll find yourself talking about heirloom seeds, finding a homemade recipe, and filling the larder with food for winter.
And you'll find there are thousands of others out there doing it right along with you.
We are the seed savers, the backyard chicken owners, the bread bakers, and the home canners. We are modern homesteaders… and we're growing.
Won't you join us?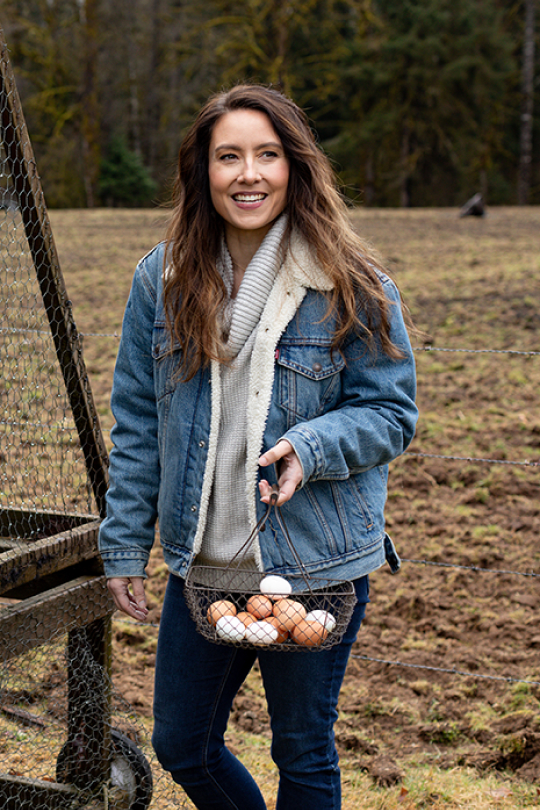 Become a Master Homesteader
As a PTA member, you'll get instant, ON-DEMAND access to my entire library of over 6+ full e-courses. Here are a few examples of what you're about to access (these courses are valued at over $1,000 when purchased individually).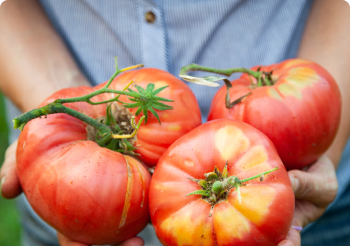 Grow Your Own
Fruits & Vegetables
Raise your own organic vegetables and fruits no matter where you live for better health & flavor from seed to jar!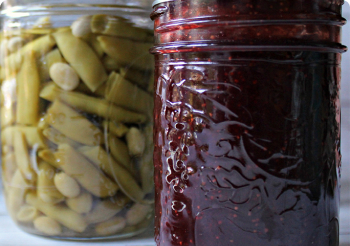 Home Food Preservation
Discover SAFE ways to preserve the harvest with my FULL home canning course and recipes, fermentation, and dehydrating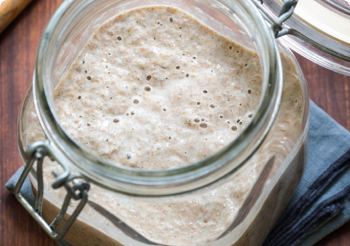 Traditional Cooking
Make homemade meals from scratch your entire family will love with courses on sourdough, fresh ground flour, rendering your own lard, home baking, and bone broth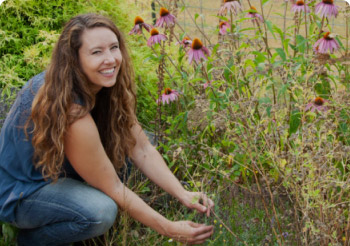 Herbs & Natural Remedies
Grow your own herbs & safely create a natural medicine cabinet from custom blended teas, tinctures, herbal salves & soaps.
Seed Saving
Save your own garden seeds using methods like cross-pollination guide, hand-pollinating, storing, and more!
I'm estimating $85-$130 saved per week since last month. I lost some receipts so some of my weekly numbers were lost but at least now I have an idea. Last week I only spent $45 on groceries. Family of 3.

— Britnay, PTA member, Stretch Your Dollar Challenge

Bonuses
Enroll today to get access to these bonuses
Bonus #1
Monthly Seasonal Harvest Guide
(valued at $228 annually)
I want you to feel confident using food to nourish your family, so I'm including my Monthly Seasonal Harvest Guide, which includes:
Fruits & vegetables in season with harvest tips
From scratch recipes featuring seasonal produce for breakfast, dinner, sides, dessert, and snacks
Preserving tips, recipes & tutorials
Seasonal herb harvest & recipe tips
DIY craft & natural remedies based on seasonal items
You get a brand new guide every single month!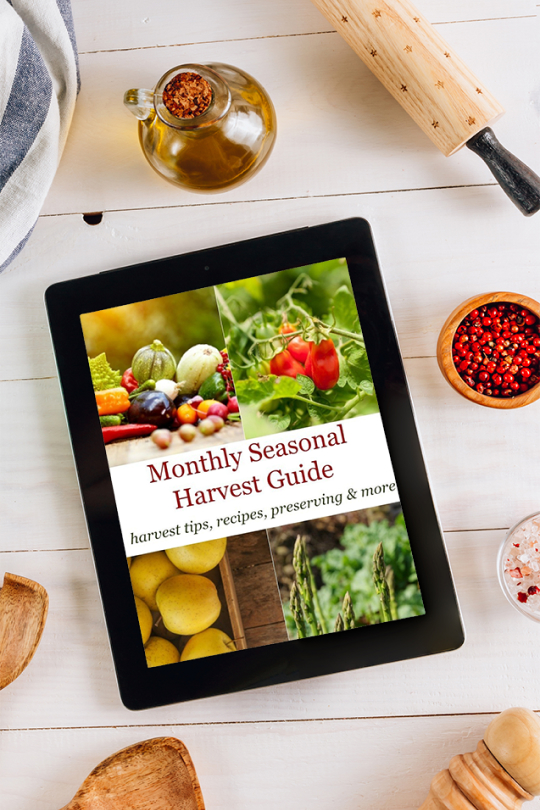 Bonus #2
Custom Tea Towel
(valued at $12)
This beautiful, 100% cotton, custom tea towel is one of the most practical and useful items I have in my kitchen. You can use it to:
Cover your home baked breads (with our favorite recipes waiting inside the Academy) and goodies
Set your freshly canned home canned goods on to cool
Keep your hands dry while whipping up from-scratch meals
Decorate your kitchen by hanging this on the oven or fridge door
Make a cute neckerchief for your dog (just kidding, but if you do please send me a picture!)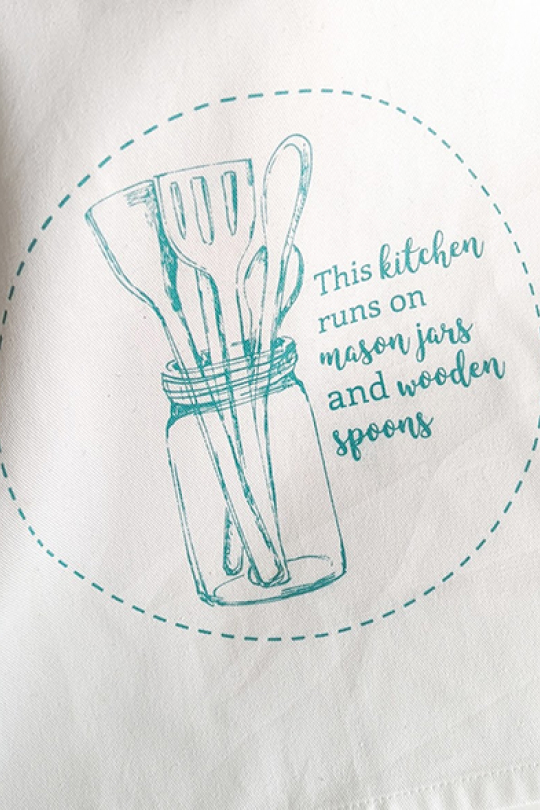 Total Bonus Value: $240
Total value + bonuses: $5,638 annually
(but you can join for as little as $32 a month with our annual option)
Generations of Homesteading Knowledge for An Affordable Price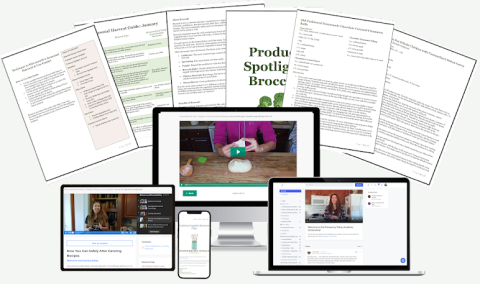 THE BEST OFFER
Pioneering Today Academy Membership
$390/year | $39/month
24/7 Access to all videos & courses

Printable guides, charts & recipes

Monthly Seasonal Harvest & Recipe Guide

Private Circle membership & community

Member challenges with prizes
---
Get on the Pioneering Today Academy waitlist for the next time we open
FREQUENTLY ASKED QUESTIONS
When does registration open?

I typically open the doors a couple of times a year so if this isn't the right time, you'll have the opportunity again in several months. Join the waitlist so you don't miss when we open registration next!
Do I need any special equipment?

There is some equipment you'll need for certain activities like canning and gardening, but it isn't as much as you think. I've included buying guides in each course outlining exactly what essentials you need to get, why they're important, and how to use them.
How much time will all this take?

You can do as much or as little as you're able. I know you're busy. That was one of my main concerns when I got serious about homesteading. As a full-time working mom, I had to learn to optimize my time and find creative ways to get the same amount done in less time.

And I did! My entire approach to homesteading is designed to be efficient and organized so you know exactly what you need to do and when.

I promise that no matter how busy you are, if you truly want to start homesteading and living a more whole, healthy life for yourself and your family, the Academy members and I can help you make it work.
Who Should Join Pioneering Today Academy

There are all kinds of people in the Academy from all over the world, but I think they're all one of these four people:

Simple Life Enthusiasts

Feel like the world is moving way too fast and away from the things that really matter? Get back to the basics with others who feel the same way you do, where homegrown and homemade isn't a dream, but a way of life.

Busy Folks

If you're strapped for time, you can't afford to make costly mistakes or spend hours searching all over the internet for reliable information. In PTA, you have me and many others to show you, step-by-step, exactly how to do things in your home

Parents and Grandparents

Pass down these valuable skills and traditions to your children by practicing them together as a family.

Modern Homesteaders

Create a self-sufficient home and food system that's not dependent on stores and big agriculture. This is modern homesteading using the traditions and skill sets of our ancestors.

Does one of those sound like you? Then I'm happy to say you've found your people on this small corner of the internet and we'd love to meet you.
What is your return policy?

I am confident that you are going to love the Academy, but if for any reason you are not satisfied, you can cancel your monthly membership at any time and we do provide a 15-day happiness guarantee for all annual purchases.
Your Homesteading Future Awaits
Don't wait another minute on your homesteading dreams. No matter how big or small your property is, or how busy you might be, or how old or young you are, you can become a homesteader! Take this step to start living more connected with your food and with nature, transforming your health, and connecting with other like-minded homesteaders.