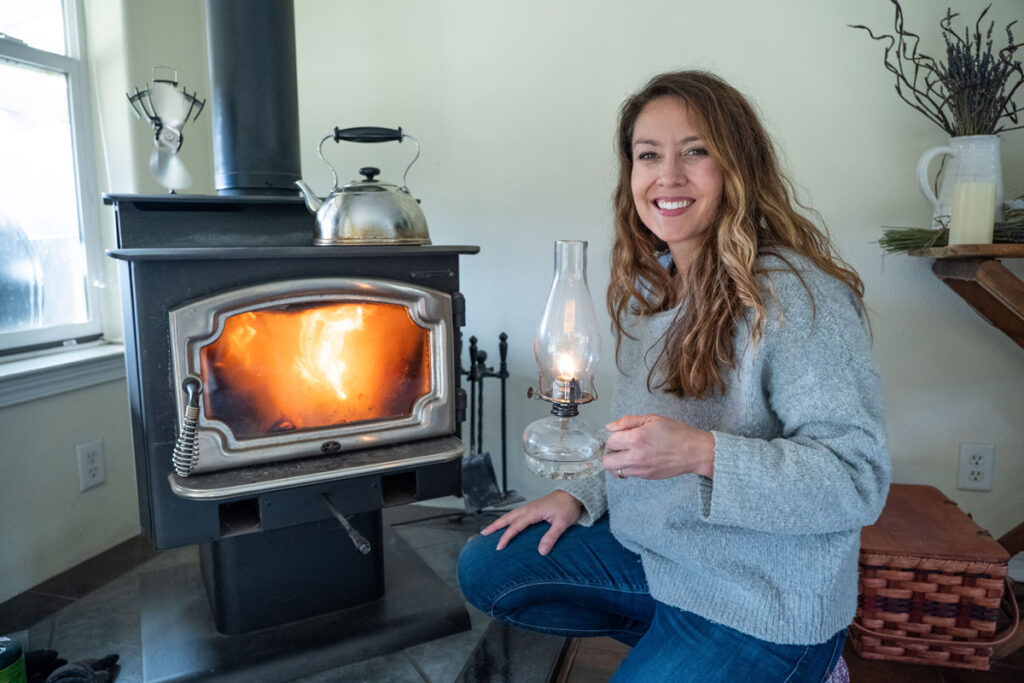 Below you'll find links to products and resources to help you meet your preparedness goals. Many are items we have here on our homestead, and some are items on our wishlist, but I'll never recommend a product I don't already own and love, or that I haven't researched myself.
Disclosure: The below links are affiliate links, which means I earn a small commission when you make a purchase, but it doesn't cost you any extra. I truly thank you for your support and purchase.
Shelter Items
Water Purification
Light Sources
Tools
Fire
Bags
First Aid and Health
Food Storage
Resources for Grinding Flour
Books, Manuals and Field Guides
Home Butchering Equipment
Canning Resources
Dehydrating Food at Home
Drying food is one of the old traditional methods of food preservation known to man. In hot climates, food can be dehydrated simply by laying it out in the sun on a screen or rack. A solar Sun Oven is also an off-grid dehydrator!
Here are my favorite and most reliable items to use in your off-grid outdoor cooking.
Ways to Cook Without Electricity
And that's a wrap for my 30-day survival checklist! Did I miss anything? What else would you add?