How can we consume liver and mask the taste to reap the amazing health and nutritional beef liver benefits? Read on to learn more…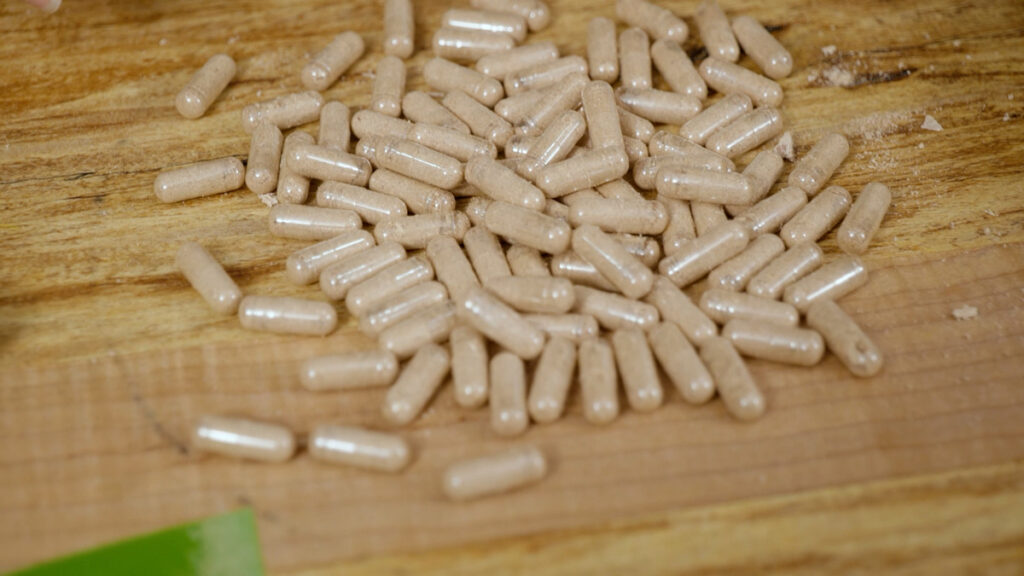 If you're reading this post, you've likely experienced some kind of health crisis at one point that's led you to research traditional and whole foods to help improve your health.
You're in the right place! In today's episode of the Pioneering Today Podcast (episode #389) I'm joined by Stephanie from The Rancher's Homestead.
It's both Stephanie's and my desire to share the stories of our health journey. We both had to learn the hard way, and we hope by sharing, you can learn how to avoid some of our mistakes.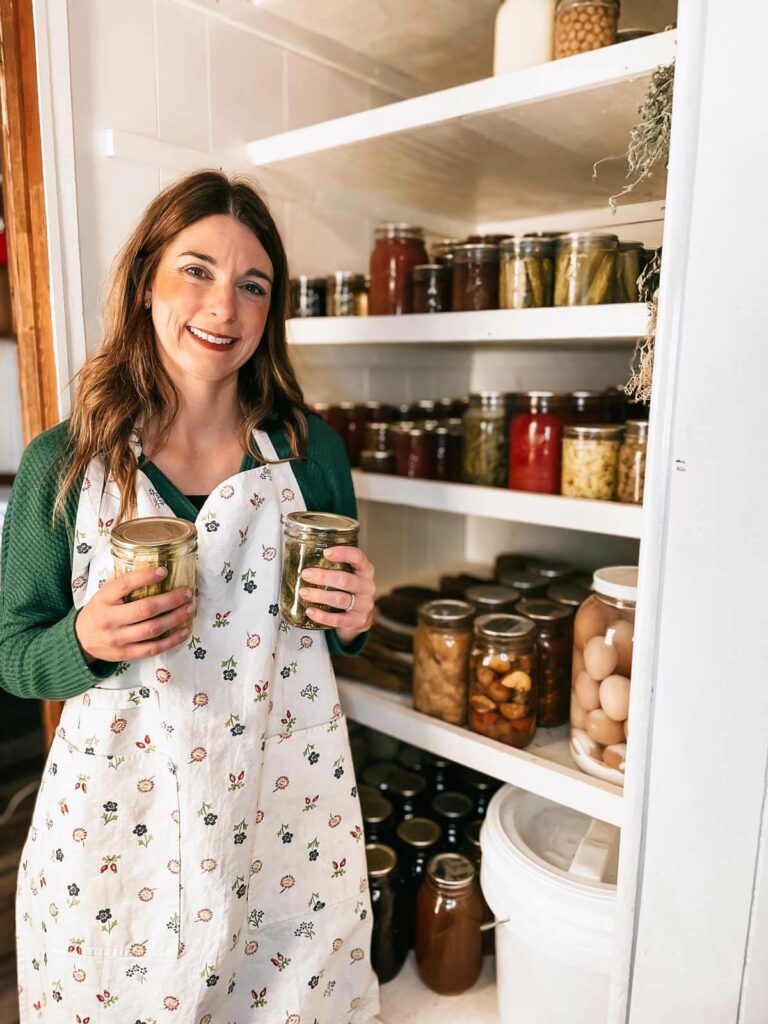 About Stephanie
Stephanie is a simple-living mom of three girls, a Missouri ranch wife, and a gluten-free, from-scratch cooking enthusiast. She loves to inspire and teach others how to cook completely from scratch, gluten-free if needed, using healthy, wholesome ingredients.
Stephanie is passionate about using what she can grow, raise, and preserve on her own land to provide healthy, sustainable foods and products for her family despite our broken food system.
Stephanie was diagnosed with celiac disease at a young age, so she knew the signs of gluten intolerance. After seeing her daughter break out with an extreme case of eczema that wouldn't go away (including after treatments with steroid creams), she knew it was time to take matters into her own hands.
After researching for countless hours, she came across an article that talked about healing eczema with food and diet. It wasn't only a matter of eliminating gluten. Because the damage had already been done, they eliminated all processed foods and only consumed whole foods.
After about 8-9 months, her daughter's eczema was completely healed and they've been able to reintroduce (in moderation) everything except gluten.
This deep dive into foods taught Stephanie even more about overall nutrition. Which eventually led to her learning about beef liver benefits.
Falsehoods About Liver
Many people think you shouldn't eat liver because it's meant to detox or filter out toxins from the cow. Therefore, they think it's filled with these toxins.
However, the liver is just that, a filter. It excretes the waste well, and when it's a healthy liver from a healthy cow, it won't contain toxins.
This is why it's important to source your beef liver well. If you've raised the animal, or you know the animal was raised well, these are all great sources for liver. Eating liver sourced from animals raised in CAFOs (Concentrated Animal Feeding Operations) or the butcher at the supermarket probably isn't the best source.
Why Does Liver Taste Metallic?
Many people think liver has a very strong metallic taste, therefore turning their noses up at it. I'm one of these people! Stephanie shares that liver tastes metallic because it's so high in iron.
However, I also know how healthy liver is for us, so I'm glad Stephanie is sharing new ways to eat it when we just can't stomach the strong taste.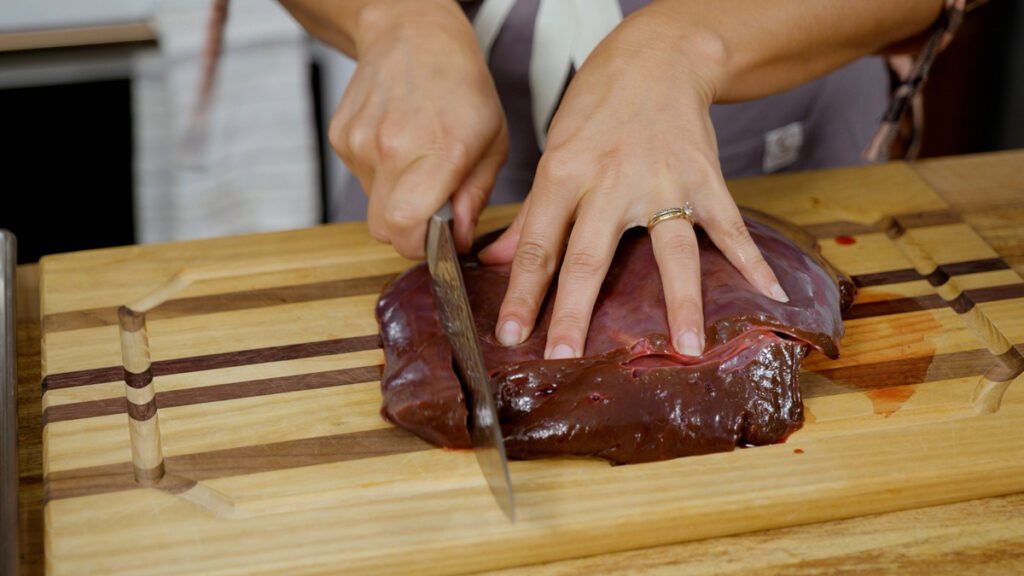 Beef Liver Benefits
A couple of years ago, Stephanie was dealing with adult-onset acne. She'd already tried cleaning up her diet and was still experiencing outbreaks. So she started working with a dietician, and the dietician recommended adding liver to her already healthy diet.
Stephanie had been diligent with her diet and her family's diet for years, consuming healthy whole foods. But the dietician specifically recommended looking at her liver health. If her liver wasn't properly detoxing, those toxins would come out in other ways (aka acne).
Is Beef Liver Good for You?
Yes! Beef liver has so many great nutritional benefits as well as the benefits to our own liver.
Beef Liver Nutrition
Beef liver is extremely high in many vitamins and minerals. In fact, with one serving of beef liver you can get 100% of your daily requirements of Vitamins A, B2 (Riboflavin), B9 (Folate), B12 (Cobalamin), Choline, Copper, and Iron.
Because it's so packed with nutrition, it's literally a superfood. Though there's no one magic food that will help alleviate all our ailments, beef liver is certainly something we should be considering as part of a healthy diet.
That's a ton of nutrition packed into a 3.5 oz serving size of beef liver.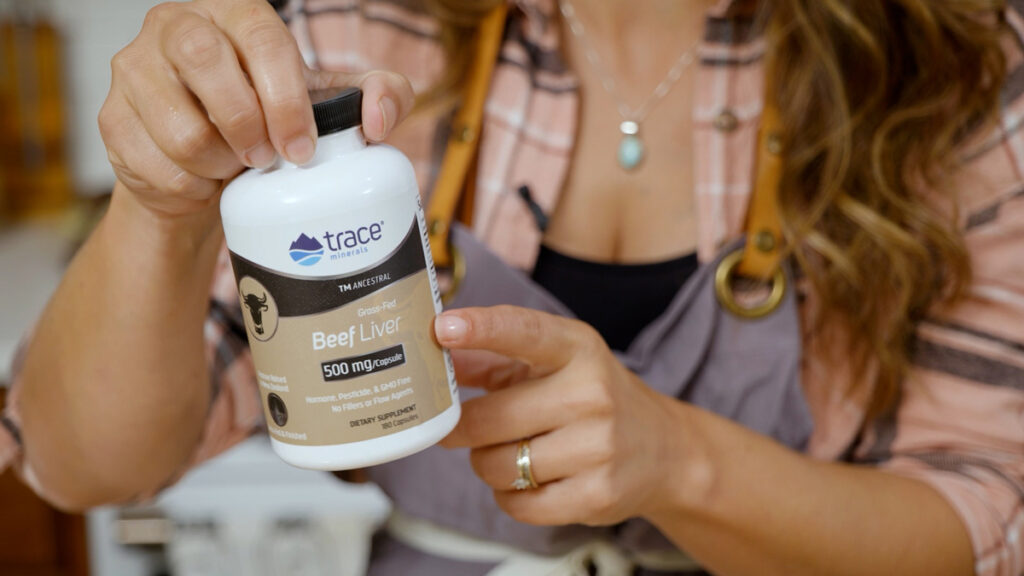 Beef Liver Supplements
Because some of us can't stomach the flavor of beef liver, and most of us wouldn't look forward to cooking and eating beef liver upwards of three times per week, there are many options for purchasing beef liver supplements (or making your own!).
The process is simply slicing up the beef liver, dehydrating it, and pulsing it in a blender until it's a fine powder.
Stephanie mentions how she uses this powder to sprinkle into meals like ground beef, smoothies, milk kefir, etc.
You can also encapsulate liver powder into liver pills. This is a great way to consume beef liver without actually having to taste the liver.
Where to Get Beef Liver
If you're not interested in encapsulating your own liver, you can purchase liver supplements through Azure Standard.
Azure Standard is actually the sponsor of this podcast, and they're generously offering my listeners 10% off your first order of $50 or more when you use coupon code "Melissa10" at checkout! So if you're in the market for beef liver supplements, now is a great time to get your supply through Azure Standard.
If you'd like to give the beef liver a try and don't have access to any near you, ButcherBox has the option to purchase raw liver. Fry it up with some onions, turn it into pate, or dehydrate it and make your own liver pills.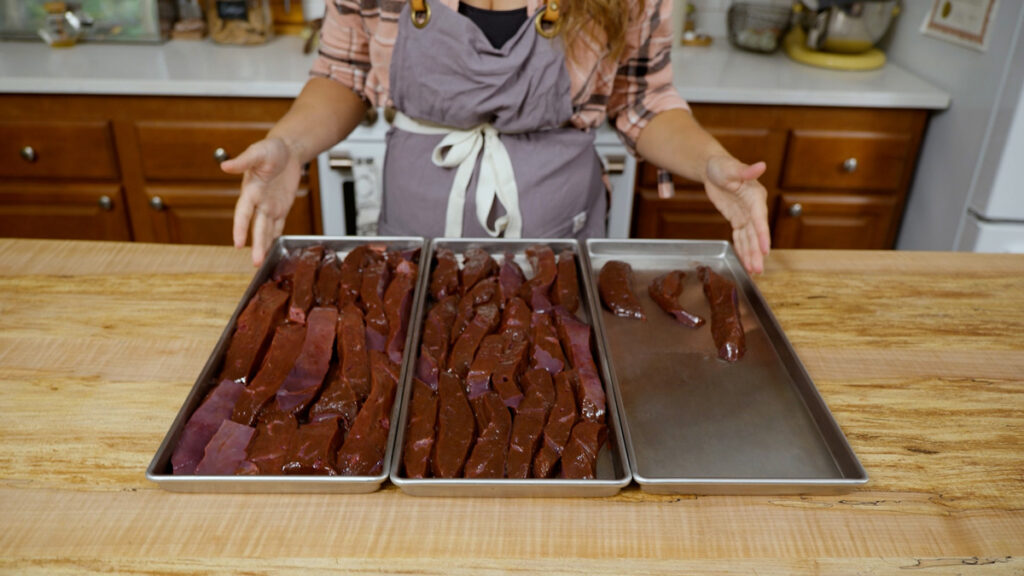 How to Dehydrate Beef Liver
You can check out this post for how to dehydrate or freeze-dry liver to make it shelf-stable. Make sure your liver is truly dried. The key is it should "snap" when you break a piece in two.
Store it in an airtight container stored out of direct sunlight and away from heat for up to three months for the best taste.
Freeze-dried beef liver is shelf stable for years, unlike dehydrated, which means you'll have beef liver benefits at your fingertips whenever you need it. Here's more information on the differences between freeze-drying vs. dehydrating.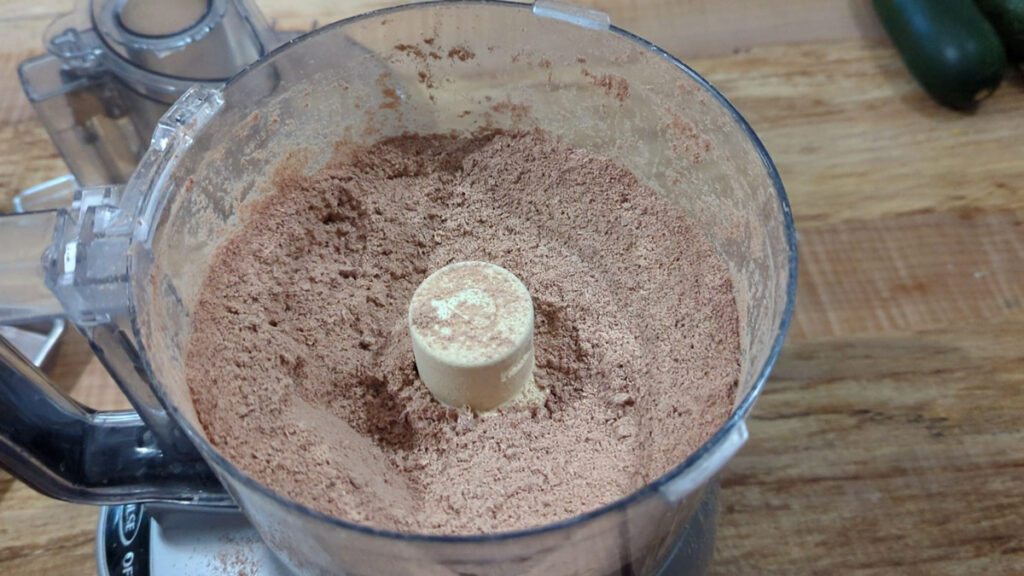 How to Make Beef Liver Powder
After you've dehydrated or freeze-dried your beef liver, grind it up into a fine powder using a blender or food processor.
Place into a glass Mason jar and seal tightly. Store out of direct sunlight and heat, or turn it into homemade beef liver supplements.
Alternatively, you can use a Tablespoon of the powder in your smoothies or sprinkle it into soups and sauces!
Freeze-dried foods will last up to 25 years and retain the highest level of nutrients.
But I did finally break down and get a freeze-dryer from Harvest Right, and I'll tell you what, I've truly enjoyed freeze-drying so many more foods than I ever thought I would! Harvest Right is having a huge sale right now (May 2023), where you can save up to $500!
Looking for more superfoods? Check out Stinging Nettle Benefits (Foraging & Preserving)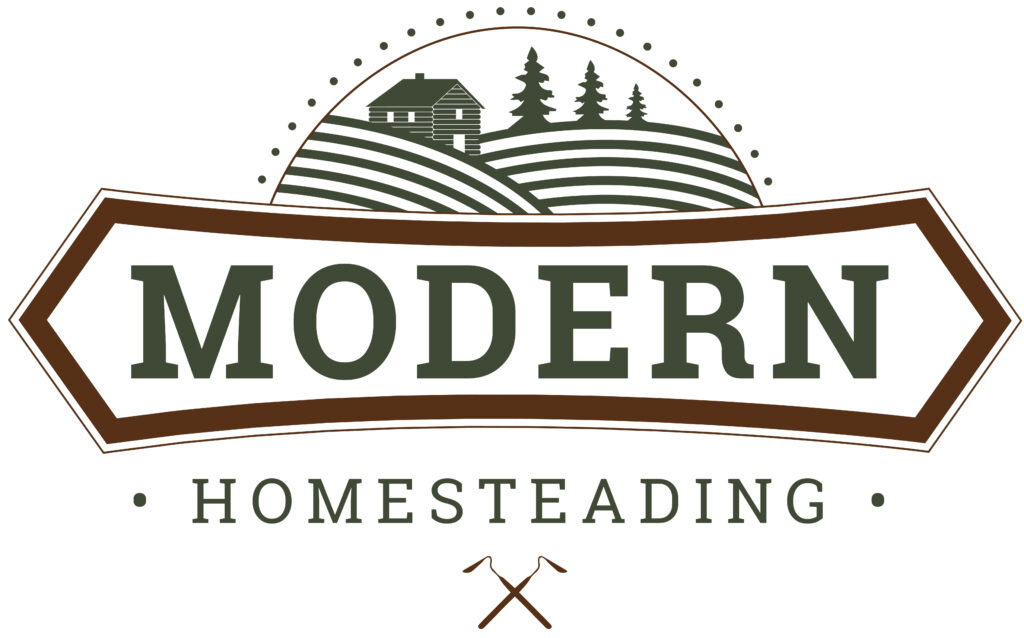 Modern Homesteading Conference
It's amazing once you start down the road of traditional living and whole-food eating. The doors seem to swing wide open to many other aspects of life.
Many of the homesteaders I've met, got into this homesteading lifestyle first by changing their family's diet. From there, they turned to growing their fruits and vegetables, then raising their meat animals.
If you'd like to learn more and connect with other people in the same stage of life, consider joining us at the first annual Modern Homesteading Conference. This year's two-day event will be held in beautiful North Idaho from June 30-July 1, 2023.
If you'd like to learn how to create healthy, vibrant soil for the health of your animals, as well as the nutrients found in the foods you grow in your garden (which all eventually end up benefiting you as you consume these foods), then head on over to the website and purchase your tickets to the Modern Homesteading Conference today.
Verse of the Week: Ecclesiastes 2:24-26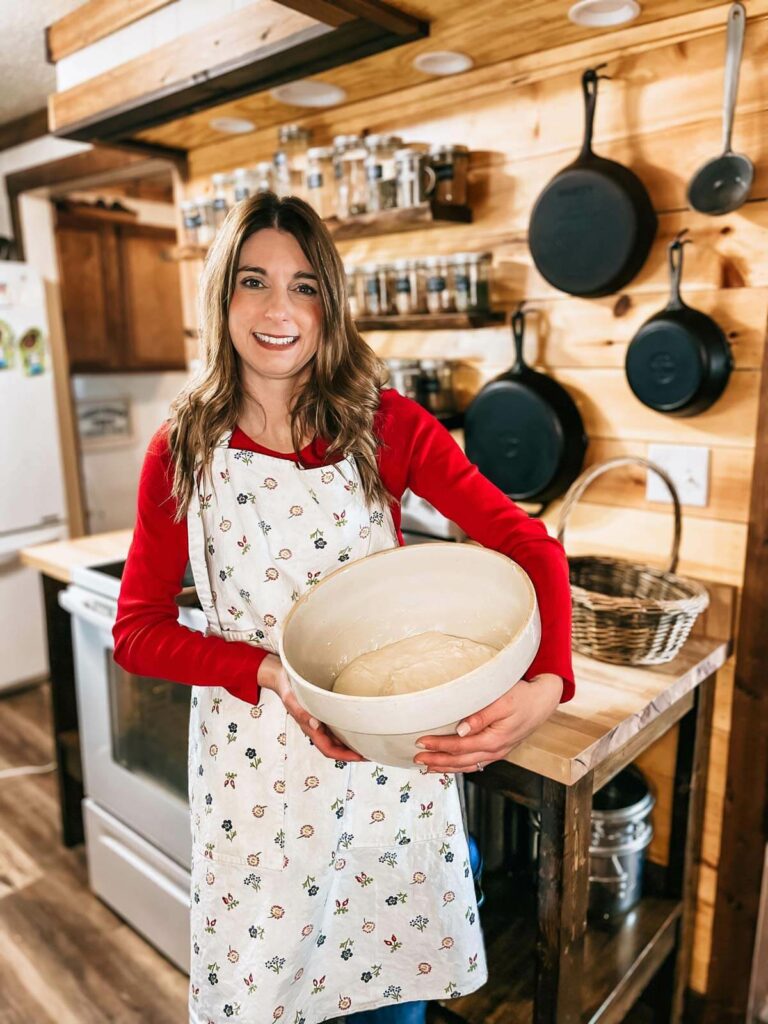 Where to Find Stephanie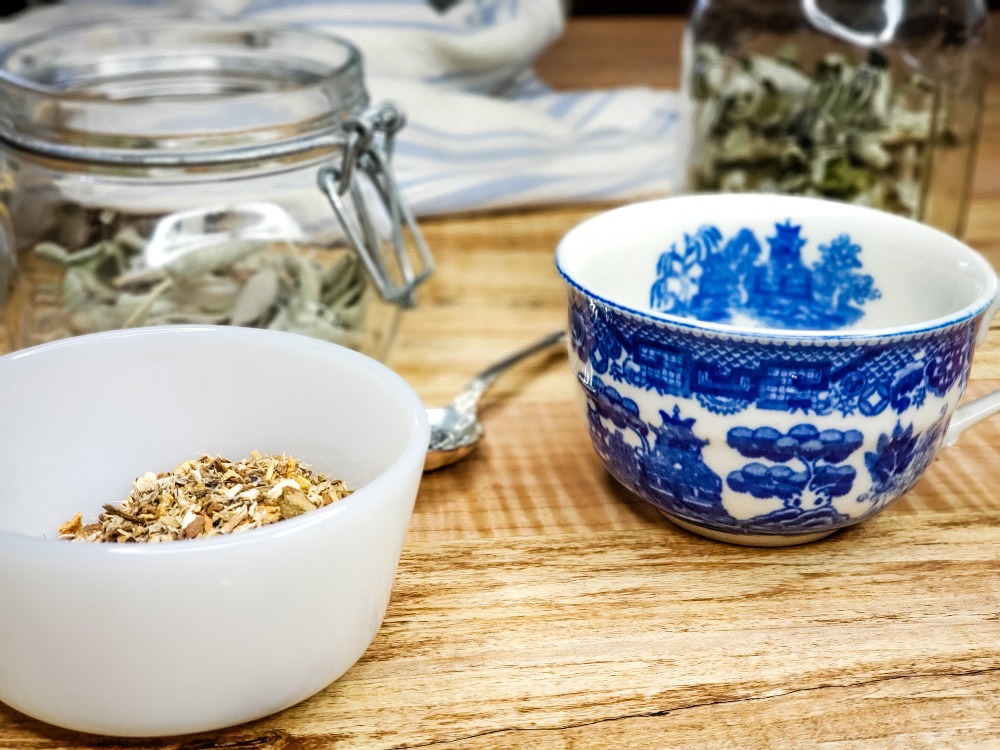 More Posts You May Enjoy
Melissa: Hey, pioneers. Welcome to episode number 389. Today's episode we're going to be diving into unlocking beef liver, how to mask the taste and reap the nutritional benefits. If you heard the word beef liver there and cringe a little bit or maybe wrinkled up your nose at the thought or remembrance perhaps of the taste of it, then you are really going to enjoy this episode. It's funny because so much of past experiences, especially things that we experienced as a child, I did not like beef liver as a kid and you will be hearing all about that as we get into the full interview portion of today's episode. However, the beauty of time passing and then also having the wisdom that ideally, hopefully comes with aging and maturity is realizing some of those things that I didn't necessarily like as a kid actually can be extremely beneficial and we should definitely be taking another look at and organ meat, beef liver in particular is one of those items.
I'm really excited to dive into this topic with you guys today because as we began doing this interview, you'll hear that there was some things that I have been experiencing just very, very recently in my own life that I didn't realize how beneficial this beef liver could be and it is a journey that I have been walking quite recently. I know I'm sounding a little bit cryptic, but you'll hear all of that in the actual interview portion so I don't really want to rehash it here in the intro. I want us to just dive straight into that topic, and then you'll hear more about my guest's story and completely different health issues. But both of us have that in common, as I will suspect that many of you who are either listening to this via the podcast version or watching this as the interview video on our YouTube channel now probably have some similarities in there.
We may not have experienced exact same health problems, but a lot of us experience some type of health, I hate to use the word crisis, but I don't really know of a better word to describe that. That was our turning point, our rock bottom, our pivot into looking at our food, how it's raised, what's in it, all of those things and that has led us to the transition, or sometimes it's not even a transition, it is just a really clear moment in time where we go full on into homesteading and also more traditional foods and whole foods, that whole journey that goes along with it. I know that you will be inspired and many of you will actually relate to that part of Stephanie's story.
So much of it is not just tied to changing our food, though that is a big portion of finding healing from the foods that we eat, but also beginning to understand on a deeper level, which is also a different level for most of us anyways, our gut health and how that impacts so many other aspects of our health and the importance of that. We have a couple of different speakers who will be diving really deep into that at this year's Modern Homesteading Conference, which is coming up really soon. It's June 30th and July 1st. It's going to be held at the Kootenai Fairgrounds, which is in Coeur d'Alene, Idaho. We are really going to be diving into that, not only understanding that and what you can do from a food and or natural remedies part to help remedy that, but also how do you create really vibrant, healthy soil for both the animals that you are raising and may or may not be consuming, depending on what you're raising them for, as well as where you're growing your own fruits at home.
Do you know that there is a study out that an apple today with the nutrients that it has in it today in comparison to the apples and the nutrient loads that they had of a hundred years ago, you have to eat something like I think it's like 55 apples today to equal the equivalent of the nutrients that was in one apple from a hundred years ago. A lot of that has to do with unfortunately, how modern agriculture has depleted the soil. We keep growing crops on it by just using synthetic nitrogen, right? Or NPK. You see the synthetic versions of that and how it may be putting those nutrients in the soil, but the way that it's being treated in most of our modern agriculture and the large industry of food production is vastly depleting those crops.
But the good news is there is a lot that we can do at a home level, a homestead level, a small farm level, a backyard level, and even in larger agriculture and hopefully our movement will continue to grow and educate and will filter into those aspects as well, but it's kind of like that whole throwing the rock and the ripple thing, right? It's that first stone, it's that first ripple that has to happen, then goes out and multiplies and has the much larger effect and change.
If you don't have your tickets yet to the Modern Homesteading Conference, go and grab them because it is going to be an amazing experience where you're going to be immersed in learning all of these things at multiple different levels. If you can't tell, I'm just a little bit excited and on the countdown as well, and so go to modernhomesteading.com, that's modernhomesteading.com and grab your tickets to the Modern Homesteading Conference.
But for now, I'm super excited to introduce you to today's guest and get to diving into this topic and that is Stephanie Haglund from the ranchershomestead.com. Stephanie is a simple living mom of three girls. Her and her husband and their girls live on a ranch in Missouri. She is a gluten-free from scratch cooking enthusiast, which you will hear a little bit more about their health journey and how it started there and how it's involved now to include beef liver and why your journey also should include this superfood, beef liver. Here is our interview.
Well, Stephanie, welcome to the Pioneering Today Podcast.
Stephanie: Thank you for having me.
Melissa: Yeah, I am actually really excited to dive into this topic because it's one we were sharing a little bit beforehand and we were like, oh my gosh, we've got to hit record because we're going to go over too much of the important stuff just chatting back and forth. But I was sharing with Stephanie, with organ meats, the only one, really the only part of the cow that I don't like to eat, like I have to force myself and to be honest, I don't, I just don't eat it. I let my husband have it all. He loves it. And that's the liver. I'm good with the heart, I'm good with the tongue. We do the oxtail. I'm good with all the parts.
Just as a little girl, I remember whenever we would butcher because you would bring in the organ meats to butcher that didn't go with the butcher to be aged and cut and wrapped. My dad loved the liver and onions and I would walk in and it would just hit me, the smell and I'm like, "Oh, that's for dinner tonight." You didn't get a choice at dinner time when I was growing up. You ate what was served too, regardless if you liked it or not, or you went hungry. There was no options of other stuff. But oh, I would just cringe. If mom would hopefully, make something with gravy, so anything that you could smother it.
Stephanie: Smother on it.
Melissa: Yes, to try to hide and mask that flavor. But for me, it was always a very really strong metallic taste to me and that's what I didn't like. Maybe a little bit of texture, but it was more really just that really strong metallic flavor that would come through that I just didn't like as a kid. I've tried it as an adult because I know how healthy it is. I want to talk about that, the health properties and the different ways to consume it if you are like me, and I'm not picky about many things, but I don't like that. Also, I have heard, and when you first hear it, it kind of makes sense, and so I want to address too, because I hear a lot of people when you speak about liver, they're like, "Well, that filters all the toxins out of your body, so you shouldn't eat that because you're eating all the toxins that that animal has filtered out." That's my angle for coming on that. I'm really excited to talk about it. With that being said, I will just let you answer those questions and we'll get right into it.
Stephanie: Well, the metallic taste you're probably tasting is because liver is so high in iron and just in a lot of different vitamins and minerals in general. In one serving size, you can get your whole 100% of what you need of vitamin A, B2, B12, choline, which is good for pregnancy, copper, B9 and iron. I mean, that is a ton that you can get in one small serving size, in a 3.5 ounce serving size of beef liver. Because it's so packed, it's a superfood, really. I don't necessarily believe in a superfood. I feel like our bodies need so many different foods in order to thrive at their best. I mean, there's not one that's going to be more powerful than the other, but if I had to pick one, it would be beef liver and about a year and a half ago, you would've never heard me say that.
Melissa: You're a convert. Okay.
Stephanie: I am. I'm a hundred percent. One of the things you touched on is that your liver is what filters all the toxins out so why would you eat an animal's liver?
Melissa: Yeah.
Stephanie: Well, if you know the health of that animal, and specifically I'm not consuming beef liver that I'm just finding from anyone. I'm consuming my beef liver of what I have raised ourselves here on our ranch, and then we've gone and butchered it and gotten it back. Or I'm also consuming liver from friends or people that I trust and know well who have raised their animals. I think that is important. My dad, he loves liver and onions, and he swears by not beef, deer liver and says that it's a delicacy.
Melissa: Oh, okay.
Stephanie: He says you can cut it out if you kill a deer, if you can cut it out right and not ruin it, he said you'll never taste liver like that. I have yet to do it. The two deer my children and my husband shot last year, we didn't get the liver out of it, but I want to try it and see the difference because I don't necessarily mind beef liver. A year and a half ago, you would've never caught me dead eating beef liver. I mean, I just would've been like absolutely not, I will not. I struggled with severe acne and I started working with a dietician, and that was one of the things she said was I said, "Well, I eat really good. I mean, I have been into food for five plus years. I healed my daughter with eczema. I don't understand why I can't get rid of this acne. I'm not 13 anymore!" She said, "Have you specifically thought about your liver and how your liver is functioning?" I'm like, "Well, no, but I'm thinking it's fine. I mean, I don't have any."
She's like, "If you are not removing all of the toxins appropriately in your body through your liver, it's going to come out in another way and for you, it's acne." I thought hm. I said, "Well, then how do I help my liver?" And she said, "Eat liver." I said, "What? I'm not eating liver." And she said, "Well, if you think about it, when you eat other organs, you are helping your organ." I mustered up the courage. I did everything she told me to do. I got more probiotic foods, I switched to raw dairy, I did all these things, but I would not go to the liver and my skin never changed. Finally, I thought, okay, I'm just going to do it. I'm going to try it. I had beef liver in my freezer, I just never cooked it. And so I did. Actually I didn't mind the taste, maybe because I was in a place of desperation, I don't know. But I didn't mind the taste.
However, after a few weeks, I just got tired of it because when you're trying to get a serving size every day or every other day, or at least three times a week, I just really did not want to eat that much liver, cook it, fry it, smell it, the whole thing. My kids would eat it, but they didn't love it and it just became more of a hassle. That's when I decided to do the method that I do now and that is dehydrating it, blending it up into a powder, and then you can sprinkle it in anything or put it in capsules and take it as a pill form and you are getting your serving size in without having to actually cook it and eat it every single day or every other day.
Melissa: Okay. That is fascinating for a few different reasons. I don't know why it keeps surprising me. You'd think eventually that I would catch on and not be surprised, but I have recently been dealing with hormones and just six weeks ago, acne just exploded. I've always had some adult acne and it's one of my first indicators that either I have high inflammation and need to address it, either I'm eating things that I shouldn't be or stress levels have increased. It's my first kind of warning sign, I guess, you could say.
Stephanie: Yeah. Mine too.
Melissa: Is my skin and or heartburn. Usually the heartburn is when things have gone really bad. It's kind of like the acne is the first. It was about almost six weeks ago now, it was like I woke up one morning and I was 13 years old again with breakouts just all over, like everywhere. I'm like, "Oh boy, something is going on."
Stephanie: That's not right. Yeah.
Melissa: Yeah, something is not right. I'm not sure what it is yet and so started looking at my diet and adjusting what I know typically are some foods that when I'm in a high state that I don't deal well with and making adjustments there. I didn't really feel like it was fixing things as fast as it normally does or subsiding and so I ended up, of course, getting a toner in, I hadn't been using a toner. I'm like, well, I'm going to get a really great herbal toner and use that on my skin. But I started looking at liver health and that's why this is so fascinating to me because I knew your story of eczema, but I had no idea, and your skin looks beautiful right now.
Stephanie: Thank you.
Melissa: Yeah. I have a lot of very good natural cover up on right now, to be honest. Anyways, but what's so interesting is I started actually diving into, as I was going down the what's the root cause? I don't just want to treat it. I want to find out why it's happening, and let's dive into this and looking at hormones and all those different things. Liver was one of the things that came up. I just started a herbal support liver support herbal protocol, but I hadn't actually dove into consuming liver, even though I've been hearing a lot like eating liver is really good for you. I'll be honest, that's where my struggle point was. I'm like, "Oh, I don't like to eat it."
We dive right into it. I do want to talk about more about that, the dehydrating and working it in and some of those other ways, but a little bit of your health journey as well, because I know you guys have been much similar to myself, but different issues. Food has really been your healing factor and one of your big motivators into living this lifestyle. I'd love to do a little jumping back now, we'll do it out of order, but to share some of your story and healing and those types of things, because I always find it so inspiring to hear people's journeys like that and I always end up picking just like this, picking up some tidbits on things that we can try and do.
Stephanie: Well, it's funny because every time I share my story, I get so many people who were me five years ago who come up to me and be like, "I did not even think of that. My daughter has struggled for years with eczema," or whatever the case may be. It's just funny, it's not funny, it's God's working His magic is what it is. Because five years ago, my daughter struggled with extreme eczema. When I'm talking extreme eczema, I'm meaning in the genital area, of her behind her legs, on her arms and it was to the point where she was four years old and waking up in the middle of the night crying half asleep, but blood was dripping down her arms because she was scratching while she was sleeping because it was so red and inflamed. It all started when we gave her gluten for the first time.
I have celiac disease and so I have been gluten-free my whole life. I was diagnosed when I was five. I've always been gluten-free, but processed food gluten-free, I should say, store bought things gluten-free so I wasn't making things from scratch. I was going to the store. I mean, it was just a beautiful day when they started making all these processed foods that were gluten-free since when I was a kid, they didn't have that, and so I just ate all of those things. Well, each of our children started gluten-free because I nursed and when they became about three or four years old, we would slowly introduce gluten into their diet. Mostly because we gave my middle, no, my oldest daughter, a little bit of gluten when she was a baby and when she could have table foods and she had a really bad crying reaction, diarrhea and stuff and so my husband was like, "We are not giving our kids gluten until they can tell us something's wrong with them." We just naturally kept them gluten-free until they were old enough.
Well, then we would introduce very small amounts and my middle daughter had zero reactions. None. She didn't have the diarrhea, the constipation, the stomach problems, rash, or she did have a rash. It turned into eczema but nothing that alarmed us, so we just kept giving her more gluten. It was about four months into that that a little patch of eczema showed up and it was on her arm and it was real small, but I remember it alarmed me a little bit because it was real kind of flaky and nasty and I thought hm. I started putting, what is that? AVEENO AV Eczema Cream. I started rubbing it on there and it wouldn't go away, it wouldn't go away. Then all of a sudden, she got another patch on her other arm.
I took her to the doctor and the doctor told me it was eczema, what I thought it was, and gave me a steroid cream. I thought, "Well, it's not that bad" so I tucked the steroid cream away and I kept doing my AVEENO Baby and it just kept growing and growing and growing and finally, my husband said, "That didn't come until we gave her gluten." I don't know why I never correlated the two until that moment, but eczema is a form of celiac disease along with so many other things because celiac is a gut thing and when your internal is not correct, 9 times out of 10, it's going to come out in some form of a skin irritation, which is eczema. I mean, you could probably tell anyone right now saying something and they're going to say, "Oh, I've struggled with eczema. Oh, they have eczema." Eczema is huge right now. Well, the reason it's huge right now is because of our foods right now and there's so much gut problems right now.
Back to that. This was going on for eight months. I tried every topical cream. I was trying to heal her topically. At the time, I didn't realize the correlation between food and skin conditions and so I did everything I could topically. I spent so much money until finally, in a night of desperation, I tried the steroid cream and I put it on her and the next morning, it was gone. I thought, "Oh, maybe I should have done that all along." Well, when it was gone, I didn't use it again and it came back and it came back with a vengeance I say. I mean, it was the worst I'd ever seen it. It was so red and inflamed and angry and I thought, what did I do?
It was four nights in a row that she had woken me up crying and bleeding because she had been itching and it was just raw and cracked open. After about the fourth night, I just remember sitting there on the couch crying myself thinking, "I don't know what to do. How am I going to help my little four-year-old with this?" The steroid cream won't work, it's all the pediatrician just keeps telling me to do is put the steroid cream on it. I have a cabinet full of topical creams that none of them work. I've done oatmeal baths, I've done all these natural things, I've gone natural, I've gone to steroids, I've done it all, and I could not get rid of it and so I just started scouring the internet. Any kind of keyword word I could type in, I was typing into my phone, looking for something to help me.
I came upon a blog of a mom who healed her daughter with food because of eczema. I just read it and I thought this is the missing link. This is what nobody has told me goes with it. Everybody says, "Oh, try this cream. It has worked wonders for my eczema. This is the only thing that's worked on my daughter," but nobody, nowhere could I find food as the solution. I read her whole blog post and I thought, this is me. This is where we're at and that's what I'm missing. At three in the morning, I loaded up a box full of food out of my pantry. When it was appropriate to call my sister in the morning, I called her and said, "If you want this food, you can have it, but I don't want it in my home" and then I made the big announcement to my family that we are cutting out everything!
No, but I just really said, "I'm taking it all out. We need to go back to raw ingredients. We need to go back to real food, not this stuff." It was more than just removing the gluten because the damage had already been done because of the gluten. We went on a very big journey. I had some resistance, but now everyone actually can feel it themselves, if we veer off and start eating out too much or if I buy any kind of snacks or stuff, which I typically don't, but if I do, everybody feels it. I mean, we all know.
But it took about eight to nine months and her eczema cleared completely. I was able to introduce back in some sugar in moderation, and now I only buy the evaporated cane juice sugar from Azure Standards, so I don't even buy the ultra processed sugar and we do it in moderation. She drinks raw dairy and dairy and she knows now she'll say, "Mom, my skin is starting to itch a little bit." I'll be like, "Okay, well, let's think about what you've been eating and let's change that." But we switched to all of those things and we introduced everything back in. But the gluten and she's not had eczema since.
Melissa: Yeah, it's really amazing because for so long in my life up until I hit, and I think for a lot of folks, and I'm hoping as we share stories like this and more and more people talk about it, that more people will be aware so that they can make adjustments before they hit that super bad point, like where you're at that rock bottom, you're in desperation, you're in the middle of the night crying. Mine was from the stomach ulcers that were so bad. Same moment. Night is always worse. I don't know. I'm sure there's something quiet.
Stephanie: Peace and quiet.
Melissa: Yeah, it's always worse and so I remember I'd opened up the fridge door because it was burning so bad. It was the night before I actually went in for the endoscope. I remember just staring, like wishing that the milk would help because we have that like oh, drink a glass of milk if you have heartburn type thing. I remember just staring there and it was burning so bad and just crying. It's that same thing, like nothing is working. This has reached this point. My hope is with sharing my story and others like yours is that people don't have to reach that point before they can start to make changes.
But also, and I do the same thing with my kids. On one hand, I'm grateful I went through it so that I can teach them this just like at a younger age so that they can recognize that correlation. Because so many of us have not been taught that or just haven't been aware that when you're feeling off, looking at what your food is and drawing that correlation early on before it gets to this point where there is a lot of gut damage because of the inflammation and the severity of it. I think it's fabulous that she's able to start to feel immediately and then to correlate that and to make a shift right then and there so it doesn't progress. That's actually a really beautiful gift.
Stephanie: Well, and it is. My biggest fear or what I don't want to happen is my kids to leave my house and be like, "My mom never let me eat anything," and so they just go hog wild. I really tell them there's good and bad choices. It's not necessarily, and you need to be able to feel that in your own self. You know how your body makes you feel and if it doesn't feel right, it's typically something we're putting in or onto our bodies. God designed us very uniquely to have all these different things to really nourish us and when we're not doing those things, your body is going to tell you and to have intuitiveness to that is so important, is so important. They know it too. Like I said, sugar in moderation, but we're choosing a better sugar for you that's maybe less processed.
If we want to make a thing of brownies, then we're going to make a thing of brownies with sugar, but have those things in moderation and teaching them how your body feels and making the adjustments. For her too, a lot of it is external as well. Her skin is just sensitive, which we've always kept to very sensitive. I don't clean with any kind of cleaning products, but more than just vinegar and water typically and essential oils. We do a very soft detergent on our clothes. But actually this last time, we've been eating really well, but I was buying that Native body wash and normally I make my own soap or I buy it from somebody who makes it that I know at a beef [inaudible 00:27:40] and I just bought it out a whim because I was out and I didn't have time. It was about a week in and she said, "Mom, my skin just burns when I'm in the shower. Can you get me some of my good soap?" I said, "Yes, I will get you some good soap."
Melissa: Yeah. Sometimes it's good though to have those reminders, those little things. I don't like, even for me, I'm like, okay, yeah, nope, there's a reason. Because it is easy to slide back into-
Stephanie: The convenience.
Melissa: The more convenience, yeah. I mean, it really is. There's a reason convenience foods rose like they did and all those things because yeah, it is easy and all of that. Sometimes it's good because it's like that extra motivation I need in order to be like, no, this is important, you're going to figure out the time in order to do X, Y, Z or grab it from the source, not just the easy, so sometimes we all need those little reminders.
Stephanie: Reminders again.
Melissa: Yeah. Yeah. Back to the beef liver, though.
Stephanie: Yes.
Melissa: Yeah. For that, when you're dehydrating it, so walk me through. Are you slicing it thin? You're dehydrating it raw? Are you cooking it? Walk me through how that process is.
Stephanie: I do have a blog post out on how to dehydrate beef liver as well and I do it raw. What I do is I take it out and I thaw it out the day before. Then typically, my butcher is really, really good at, because we don't do on-farm kills, we usually take our animal in live so he skins it and guts it and everything. We actually rodeo with who butchers our meat. I always tell him, "Save me all the things." He's really, really good about getting all of the tissue and any of that off of it, but I do take it in or some spots of it is kind of hard. I trim anything that has any, I don't even know how to explain it, but you can kind of tell when there's a tissue on it when it's not strictly the beef liver and I just trim it off even if I lose a little bit of beef liver in the process of it. Then, I will slice them a little bit thin, not super thin, but smaller, longer chunks so that they dehydrate more evenly and faster. Basically the thinner you can get them, the faster the whole process is going to be in the dehydrator. Then, I lay them out in a single layer on my dehydrator trays. I believe it's 165 degrees is what it says from me.
Melissa: I think you're right.
Stephanie: On my Excalibur. I think that's what it is. Then, you let it go for eight plus hours. I mean, when you take it and you snap it and it makes that snap sound, that's when you know that it is done. Then, I throw it right into a blender once it's done and blend it up and keep it in a mason jar with a lid and a ring and I'm able to sprinkle it in any foods, I am able to sprinkle it. We actually typically put it in smoothies the most. We try and get about three times a week a kefir raw honey berries smoothie and we sprinkle in beef liver powder with that.
Melissa: Okay. I have to ask, have you played with how much so that you don't taste it? I know powder is much smaller than eating it, but when you're adding it to a smoothie that honey and berries, there's already some natural sweetener in there and flavor of course, but have you been like, okay, a tablespoon, you start to taste it. Or you just do a light sprinkle? Have you played with that ratio?
Stephanie: I haven't played with it, and to be honest, I haven't ever measured it and even my 11-year-old who usually makes the smoothie, she just takes it [inaudible 00:31:27] I would say it's probably for a full blender, it's probably a tablespoon, maybe a half a tablespoon.
Melissa: Okay, so not a lot.
Stephanie: It's not a ton. No, it's not a whole lot. Probably a little more like if you were only going to have one smoothie a day and you wanted to add more. With honey and with berries in there, I would say it's pretty hard to taste the liver. Those are pretty powerful tastes. I mean, the liver can be, but with it dehydrated, I really feel like it takes out that metallic taste. When I first posted this blog post, I did get one comment almost immediately saying, "Well, aren't you dehydrating all of the nutrients out of it when you put it in the dehydrator?"
My initial thought was, well, all of your food, you have to cook. Whether you cook it or you dehydrate it, you're cooking it at a temperature, you're not eating raw liver. But I thought, well, I better check this with my friend, my dietician friend. I texted her and she said you're absolutely right. All food loses just a little bit of its nutrition when it's cooked because you're heating it up. That's what happens when you heat food up. It loses just a little bit. But at a temperature of 165 degrees, you're not losing very much. You're still getting so much packed in there that it's not something to be concerned about is what she's told me.
Melissa: Yeah. Well and honestly, because when you're dehydrating, it's that very controlled 165 degrees Fahrenheit.
Stephanie: Yes.
Melissa: Whereas pan frying it, you're probably actually cooking it at higher temperatures.
Stephanie: Even higher. Yeah.
Melissa: Right. Yeah. Yeah, I'm with you. I'm thinking about trying freeze drying it.
Stephanie: Oh! I wonder, I would probably, I don't have a freeze dryer, that's on my list, but I would do a little bit less in a smoothie because I bet the flavor is going to be a lot with a freeze dryer as opposed to dehydrating. You might have a more powerful flavor.
Melissa: It might be a little bit more intense.
Stephanie: Yeah.
Melissa: I've done jerky, but that of course, has all my seasonings and stuff in the regular dehydrator. But I know with dehydrating, where I'm going with this is do you smell the liver when you're dehydrating? Because for me, I'm triggered by the smell and part of my issue with it.
Stephanie: Yes.
Melissa: You do smell it in the house, like when you're dehydrating it.
Stephanie: You do smell it in the house. My dietician friend who is a registered dietician, that is one of the things that she has brought up to me before is that your smell, and I can't exactly remember the exact percentage she told me, but is a huge factor in whether you like a food or not. The smell plays a very, very big role in it. One of the things she recommends is if smell is a problem for you with dehydrating liver, is to move your dehydrator outside of your home. Put it in your shop or your garage or somewhere where you don't have to smell it all day long while it's dehydrating and you maybe only smell it for just a small portion when you're taking it out and putting it in your blender.
When you open the jar, it still does have a little bit of a smell every time because you have it in an airtight jar with the lid and the ring so the smell, it is there. But she does highly recommend moving your dehydrator outside your house if that's going to be a trigger, because that is a true factor in us liking foods and not liking foods is smell and all of our senses together play a role in that and so she does recommend that.
Melissa: Okay. That makes sense. I don't like with the dehydration, like if you're doing garlic or onions. You most likely want to do that out in a different area, not directly in the home, unless of course, it's just one of your favorite smells ever. Good to know that with the liver. I know you said you are doing it about three times a week, so it's not something that you're necessarily doing daily right now.
Stephanie: I don't do it daily. When I was trying to heal my acne, I actually was consuming liver in some way, shape, or form daily because I had this, I mean, was doing so many other things and my acne really wasn't changing and that was one of the big things that I was so like I can't do it. When I went in and I tried it and it wasn't that bad, I thought, okay, this is probably the missing link that I'm missing. And lo and behold, that actually was what I needed. Obviously my liver just wasn't getting everything out right. I mean, we eat very, very good.
I was getting more probiotic foods in my diet and that kind of fermented foods and all of that, but I just needed that extra push of just making it 100% healthy. It's something that we forget about, we don't really even think about, and it's such an important organ in our body. Now I do it a couple of times a week. You can also sprinkle this dehydrated beef powder in foods and you probably won't taste very much of it. If you're making a soup or a chili or a stew, just sprinkling a little bit in it, you likely won't taste any of that and it'll just get right on into your body.
Melissa: Which is funny because I need to use my own technique because that's what I do with my kids for extra vegetables. I'll put dehydrated powder, certain vegetables they don't like and sneak it into stuff and they don't even know. I don't know why it didn't dawn on me before-
Stephanie: To do that with liver?
Melissa: ... to do the same thing to myself actually without knowing it. But same principle, hiding the flavor. I'm assuming with using it as an acne, because that's one of my motivators, I will be honest, I am vain enough that that is an extra motivator for me. I'm assuming you would take it daily until you start to see a resolve. Then, once you see a resolve, then back it off. That would be a different time period for every person as far as daily use.
Stephanie: Exactly. Because then your liver is back to working at its top-notch, and it's still very important to keep it in your diet, but it may not be as important to be so rigorous with how much you get it in now. My dietician, Fran Kennedy, she may say, still get it in every single day. I just have seen fine results not doing that. I guess it would be up to you. If you are somebody who drinks a smoothie every single morning for breakfast, maybe it won't hurt you just to sprinkle some in every single morning and keep it going in your diet. But for me, we don't typically do smoothies every single day, but every single time we do do a smoothie, whether that's a snack or breakfast or whatever, we always put beef liver in it.
Melissa: Yeah. Well, and also once you've hit that where you feel like you're at that healed point, right?
Stephanie: Yes.
Melissa: And then it's more a maintenance because I mean, for us, we only butcher once a year and there's only so many liver depending upon how many we're butchering. We're lucky our butcher is a mobile butcher for the beef, and so he comes and butchers on site so I just get all of that organ meat the day of. For those who are listening, if you're buying a whole cow, half cow, quarter cow, et cetera, talk to the farmer you're buying it from because it may be something that you have to get from them on butcher day if it's an onsite mobile butcher or you can get it when you get your cut and wrap, but tell them to save it for you that you want it. Because most people, and this has been so fascinating to me, most people, and I have to even say because we sell our extra beef, a very small herd because we don't have a ton of acreage, but we'll sell an extra one or two beef every year besides the beef that we're doing for us and most people don't want those cuts, which is why I know I hear people say like, "Well, why wouldn't the butcher just include them?" Because most people don't want them.
Stephanie: They don't want them.
Melissa: They don't want them, and so the butcher has learned like, it's pointless to put them in and some butchers will use them for dog food or they have other means that they don't go to waste. They'll use them, but the consumer person doesn't want them. I actually have a whole blog post that walks you through what to get to make sure you're not missing anything if you do want those cuts. But it's been very interesting because, oh gosh, we have been raising and selling the extra beef for how old am I?
Stephanie: Yeah.
Melissa: My husband and I, for about 15 years because we didn't start raising beef when we were first married so I'm trying to go through how many years we've been doing here, for about 15 years. We have only ever had my in-laws wanted the tongue and the liver a couple of times, and only one other customer in all of those 15 years has ever wanted any of those.
Stephanie: It's like a shamed food. People are like, "No way." I was that person a year and a half ago. I was like no way. I think they just stopped asking me, even when we lived in California, when we'd get our steers butchered, they just stopped even asking me if I wanted any of the organs because I was like, "No, I don't want any of that." Now, I just make sure when they go in, when I call for my cut and wrap instructions, I'm like, "Please save me all the organs."
Melissa: Well. I had a very [inaudible 00:40:40] way of getting to this point coming full circle and that is reach out. You might be like, well, I'm not buying a whole quarter, half cow, or I don't know a farmer, a good source to get that from. Because like you, Stephanie, I know exactly what our animals were fed, more importantly, what was used on their food, what wasn't, et cetera. I'm already very picky about the way that the beef is raised and what it's fed and all of those things. But I know not everybody has a source like that yet.
Stephanie: Right.
Melissa: If you can call and find a local butcher, an independent butcher, so not probably your butcher at your Kroger's in some of the main chain sources where I'm going, because most of their beef is not sourced from small farms where they actually know how the animal was processed or raised, but call your local butcher and ask them, because so much of this organ meat is not being picked up and say hey, do you have any farmers that you're getting beef from that you know are raised whatever your preference is. Mine is grass-fed, grass-finished. I say organic practices because a lot of small farms aren't certified organic, but they don't use any of the things that we wouldn't want on the meat. Usually they know who those folks are and so they'll say, "Well, let me check and make sure they don't want the organ meat from them." Then, yeah, you pay for it, of course. You can buy it from us, but you can still find those sources.
Stephanie: Yes.
Melissa: You just have to seek them out. Start looking for local butchers, independent small butcher shops and contacting them and you'll likely be able to find a source like that. I will look, because I know I have seen, I need to just do a little bit of investigation so by the time this goes live, I'll make sure it's in the blog post that accompanies it or the show notes versus if you're listening to this or watching it on YouTube, I'll make sure that we put in there some links though to good sourced beef liver, either capsules or powder if you're unable to find it from an independent local source so it's something that you could test and try and take advantage of, and then hopefully, you'll be able to find your own source.
Stephanie: This actually brings me to another point too, is we've been talking about dehydrating it and then sprinkling it into your food. You can actually put these into capsules as well so you can buy empty capsules on Amazon and put your beef liver into that as well and do it yourself that way. If you don't want to put it in your food and you just want to take it in a capsule. One of the things that my friend that's the dietician has said is that it's always going to be better for you if you can do it directly from the powder into your food that goes directly into your body so that your body doesn't have to break down that capsule. However, it's going to be the most fast-acting. However, taking a capsule is a great second option if you don't have the means to do that and all you can do right now is to buy a capsule and be able to take that every single day. That's a fantastic first start.
But if you have the means, and you can even open those capsules if you really wanted to, if you bought it and then you just wanted to open the capsules, you can do that as well and put it into a smoothie. But she says it's easier on your body and it gets into your bloodstream and into your body faster when you just have it directly from the powder into your food. Both are good options. The better option would be directly from the powder.
Melissa: That makes sense. Well, thank you so much for coming on today and helping to make me a beef liver convert. I will give an update.
Stephanie: Hey, I was in your shoes a year ago.
Melissa: Yeah, I'm excited because I said I've been hearing a lot about it and diving into liver support and liver health and all of these things these past few weeks, and so it's just amazing how God will bring things together when you need them and so I'm excited for that. For those who are listening, so if you want to dive into more of what you're doing and follow along with your guys' journey and all of that kind of stuff, where's the best place for folks to connect with you?
Stephanie: The best place to connect with me is on my website at theranchershomestead.com. I also am on all social media platforms, so Instagram, Facebook, also at theranchershomestead.com or just The Ranchers Homestead. I am also on YouTube, so I try and send out one new YouTube video a week and two emails a week for the blog, so jump on either of those sites, you can become an email subscriber and stay in touch.
Melissa: Awesome. Well, thank you and I will definitely give an update after I've been doing it for amount of time so I'm excited about that so thanks so much.
Stephanie: Thank you for having me.
Melissa: Well, I hope that you enjoyed that interview as much as I did, and I went and did some sleuthing and excitingly, our show sponsor, which is Azure Standard, who is a sponsor of today's podcast episode, they carry a beef liver tablet and it is made from grass-fed liver, you know how important grass-fed beef is to me. Grass-fed liver, and you can get that at Azure Standard. If that is a route that you want to go rather than with getting the beef liver yourself and the different ways that we talked about, you can grab that at azurestandard.com. Not only that, if you're first-time customer to Azure Standard and your order is $50 or more, you can use coupon code Melissa10, just Melissa10, and get 10% off your order as a first-time customer. They have both beef liver tablet as well as a beef organs tablet so you can get the liver specifically or you can get all of the organs into one tablet so definitely want to go and check that out.
Now on to our verse of the week. I actually started out, I'm working my way through on my own and my morning devotions, which if you cut that video that I shared my morning chores on YouTube, I took you along for a whole morning with me. You'll see where I talk about that and how I work devotion time into my daily schedule. But I've been going through the Book of Romans and I was reading in Romans today, chapter eight, and there was a footnote on one of the verses that took me to Ecclesiastes. And yes, I did practice pronouncing that out loud before I hit record on this. But we are specifically in Ecclesiastes 2:24-26, which just takes us through the end of chapter two. This is the amplified translation of the Bible.
"There is nothing better for a man than that he should eat and drink and make himself enjoy good in His labor. Even this, I have seen is from the hand of God, for who can eat or who can have enjoyment any more than I can apart from Him, apart from God. For to the person who pleases Him, God gives wisdom and knowledge and joy. But to the sinner, He gives the work of gathering and heaping up that He may give to one who pleases God. This also is vanity and is striving after the wind and a feeding on it."
I just thought this little portion was a really great one. It's funny because my husband and I have actually been having some conversations this past week talking about directions to go right and the work and as we are growing the farm stay and working on that from multiple different levels, from growing it as far as we're growing our beef herd in order to be able to provide more grass-fed, grass-finished, locally grown beef to people in our community or people who are willing to drive, I should say, to pick it up from the butcher that we use. We use a butcher that comes on site and does the harvesting, the killing of the animals on site in our field so they don't have the stress of traveling and being in any type of slaughterhouse environment.
Then, they take the animal from that point back to their actual butcher shop where they can dry, cool age the meat and this greatly improves texture and flavor of beef. It needs to be aged, and then they process it there, cutting it up to your custom cut and wrap orders, and then you go and pick it up in its wrapped packages from them, which is usually about three to four weeks from butcher date. If you are willing to drive to the butcher, which is in Skagit County right along I-5, then that is an option, but we're not at the point where we are looking at shipping beef or doing anything like that, and so you can get it as a whole, half or quarter.
Anyhow, we've been talking about this though, because it's obviously a process. You have to get your cows in order to breed them, in order to have more babies and then those calves, we butcher at two years of age so it's actually an investment of both time and upfront costs before you ever see the return on those. Then, of course, it's building fence. I mean, there's a lot of things that go into that, and that's just one part of the different ways that the farm stay is a teaching farm as well. But also, it needs to be able to provide an income based on the things that we're doing there, because I don't know about you, but I don't have all that kind of extra money just sitting there and be like, oh, I'm just going to pour all this money in and if we never make a dime back out of it, that's okay. We're not at that point financially. We've been having these discussions like, what do we do first? And how far do we want to do this? And even talking about our motivation, honestly. How much do we want to do with this?
And I think that's a good thing. I don't think there's anything wrong with making a profit either, but I think it's also a good thing to do a heart check and do a motivation check and making sure you're doing things for the right reasons and earning an income and making a decent wage is not wrong. I'm not saying that should be a part of why you're doing it, but also just doing that deep inner introspection. That's something that my husband and I have been talking about and been going back and forth with that. It was very fitting that I was reading in Romans, but there's just this footnote and God sends me back to this portion of scripture today.
My takeaway from this is we are going to labor in one fashion or another, right? We are going to labor. I mean, maybe there's a few individuals who don't ever have to do that in life, but most folks are going to labor to some degree, and it may seem like some labor more than others, right? However, work and labor is going to be a part of our life. If we are doing that solely for our own gain, be it financially, be it trying to make a name for yourself, be it legacy, and not that there's anything wrong with wanting to leave a legacy behind, depending on what that legacy is and the motivation behind it. But regardless, we're all going to do labor. We take none of it with us and we all die.
I mean, there's only two people in the Bible who did not go through death and would step in heaven. Pretty likely to say we're all just going to go to heaven. Well, I hope we all go to heaven, I should say, but we're all going to leave this earth exactly as we came into it, with nothing. We don't get to take any of the things that we have accumulated and built and done with us. That might actually seem kind of depressing. It's interesting, if you read through the Book of Ecclesiastes, it almost reads a bit depressing, quite honestly. It feels very different in tone than the Book of Proverbs and Solomon is the author of both Proverbs and Ecclesiastes.
But what I find interesting is all of this seems only depressing and sad if all you're doing is seeking those things for yourself or laboring and like, well, I don't get to take any with it, like what is the point of all this? Unless you are doing it for God as a, you could call it a sacrifice to Him, as glory to Him, in His honor, all of those things. Regardless, we're going to be doing work and labor. But if we are doing it as a way to give glory to God, then that changes everything. That allows us to have joy in it because there's a lot of things I don't necessarily enjoy, even within the realm of homesteading, I'll be honest. There's some things that I don't necessarily truly enjoy, but I do it anyways.
When I do it within mind that I am following what I believe God has shown me as the path that He wants me to take, it changes it. I look at that with a new view of appreciation, a new view of being grateful. This is something we talked a little bit about in our episode 387 when we were talking about the freedom to learn that we did with Cody and I loved the way that she phrased this because you can look at chores as an obligation. When we feel obligated, a lot of times that can lead to disenchantment, resentment, and maybe even a little bit of bitterness.
But when we look at something instead as a privilege, that changes everything and it's the exact same work that we're doing. But when we view it and we change our mindset and the way that we're viewing it, it really truly does change everything. I feel like that's what this section or a portion of scripture is telling us. We should eat and drink. We have to do those things to live, and we're going to do labor to live, and we need to do them in enjoyment as a gift to God and with appreciation for the things He has given us. Otherwise, it's all toil and vain, so to do it for His glory.
I just felt that was very fitting for the conversation that my husband and I have been having lately, and also this season as homesteaders and farmers that we're moving into. Because for most of us, if you're doing any type of gardening or growing of crops and or even raising livestock, is you move into the latter parts of spring and summer, it's kind of like all hands on deck. It gets very, very busy. Crops are going in or being maintained. We have baby ducks that we just got in. Things are hatching and just all of those things and it makes it for a very, very busy and oftentimes more laborious time of year, but to remember that we are doing it for His glory and that will make all of the difference. Thank you so much for joining me in today's episode. I will be back here with you next Friday, so blessings and mason jars for now, my friends.
Sign up to receive email updates
Enter your name and email address below and I'll send you periodic updates about the podcast.