Some of the links below are affiliate links, which means I will earn a commission at no additional cost to you, if you click through and make a purchase. Regardless, I only link to products we use on our homestead or believe in.
What is an adaptogen? Learn about adaptogen herbs and how they can be used to help support your body on a daily basis, including what adaptogens to use, where to find them, and how to use them.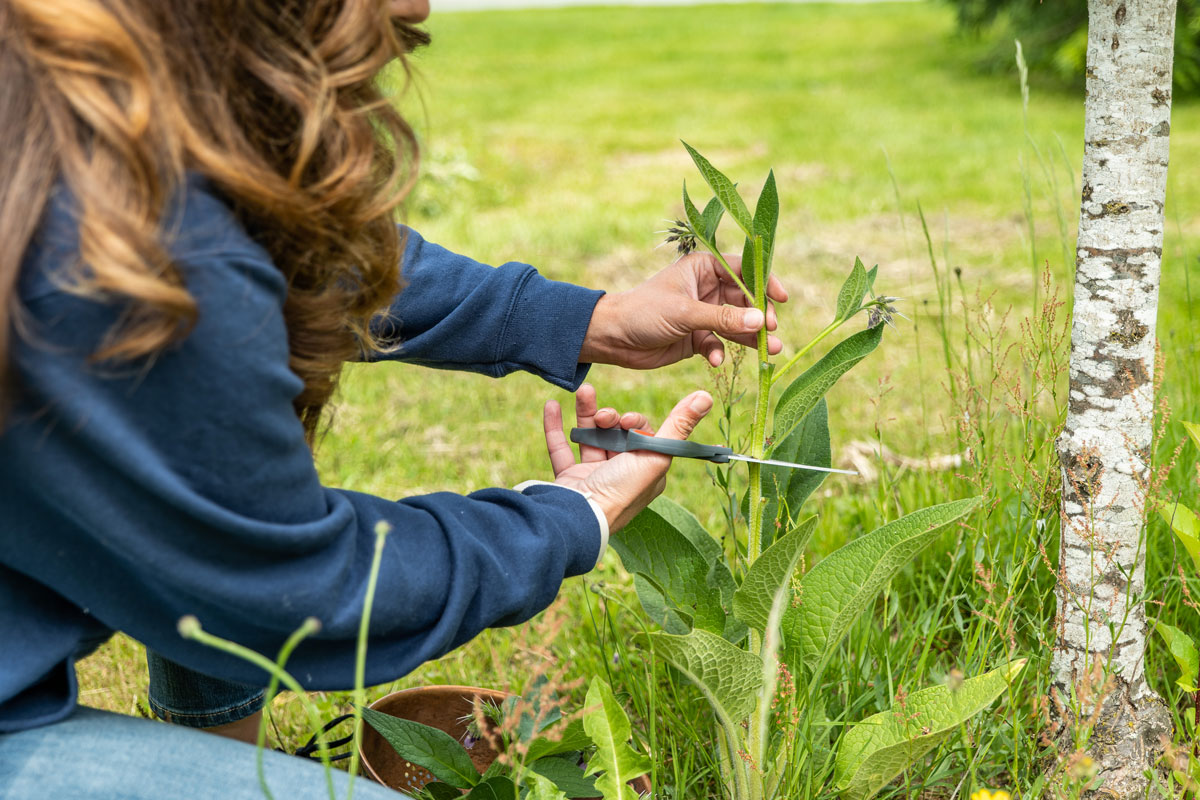 When it comes to Western Medicine, especially in the United States, most of us are unfamiliar with using herbs daily. Because the commonplace knowledge of these herbs isn't widespread, it tends to make many people nervous about using herbs instead of an OTC medication.
Why I Love Herbs
After years of designing my cottage garden to double as a medicinal herb garden, I realized I was missing out on the beauty that these herbs bring to the garden.
Not only that, but these beautiful flowers and herbs can be used to make countless herbal remedies at home. There are some things you need to know about how to harvest herbs for medicinal purposes and how to dry herbs for stronger medicinal properties. Be sure to check out those posts!
I also love drinking tea, and so naturally, I love using fresh and dried herbs to make herbal medicinal teas at home.
But my favorite thing about herbs is that they're not used for a singular purpose. Many herbs have multiple benefits and can be used for various reasons.
In contrast, over-the-counter (OTC) medications, such as an expectorant, for example, are used for one singular reason. To loosen phlegm so it can be expelled from the body. Though it may have some side effects, its purpose is singular.
Garlic is a perfect example of an herb with multiple uses. It's great to treat a cold or the flu because it's anti-inflammatory and antimicrobial, and it can be used as an expectorant.
It's important to note that I am not a certified medical practitioner. This post is not intended to diagnose or treat but is for informational purposes only. Please contact your healthcare professional before introducing new herbal remedies into your wellness routine.
About Shannon
Shannon Mulligan-Mayernik is an herbalist and plant medicine maker based in Northern New Jersey and the co-owner of Mayernik Kitchen, a Modern Day Herbal Apothecary.
Alongside her husband Matt, they opened up a retail shop where they sell plant medicine made from plants grown on their herb farm in New Jersey. Shannon is a graduate apprentice of herbalist Robin Rose Bennett and a graduate of the Chestnut School of Herbs.
Shannon also graduated from the Academy of Culinary Nutrition in 2015 and became a Master Food Preserver in 2019.
Not only is Shannon creating a community around all things local and homemade, but she is also striving to educate on growing and using medicinal herbs to enhance your everyday routines and rituals.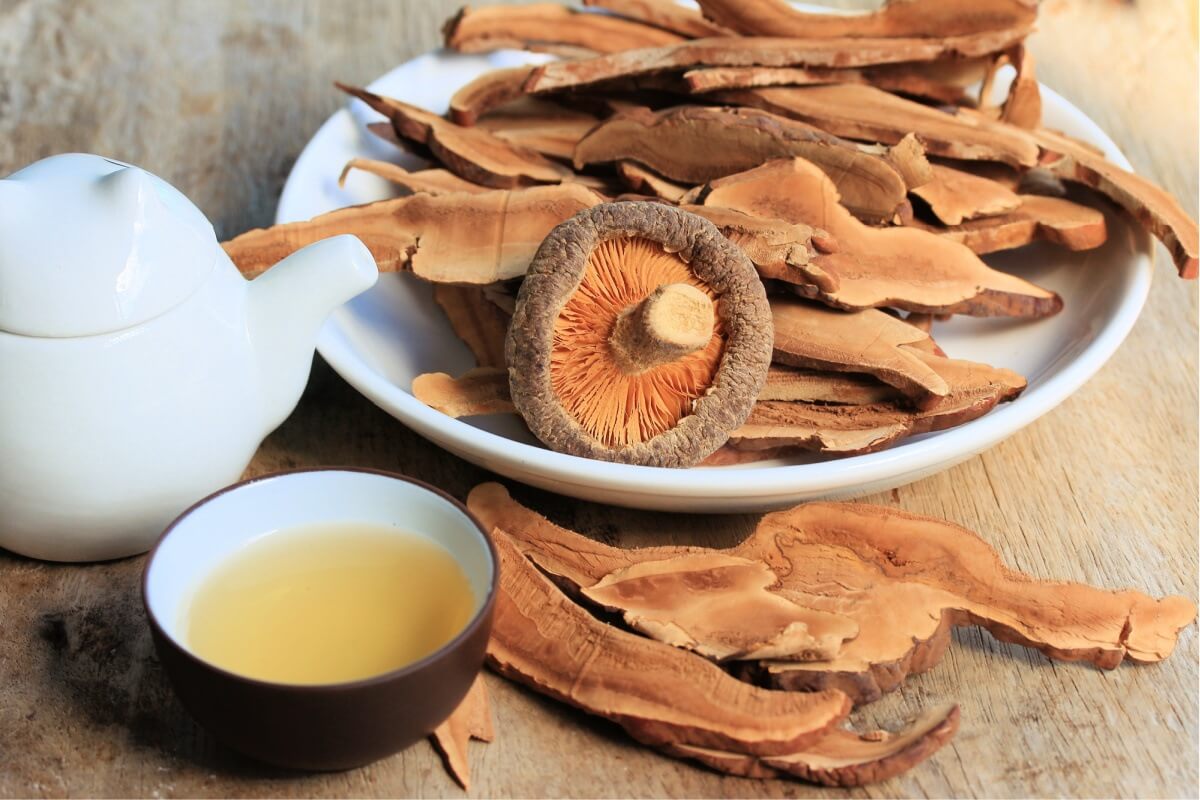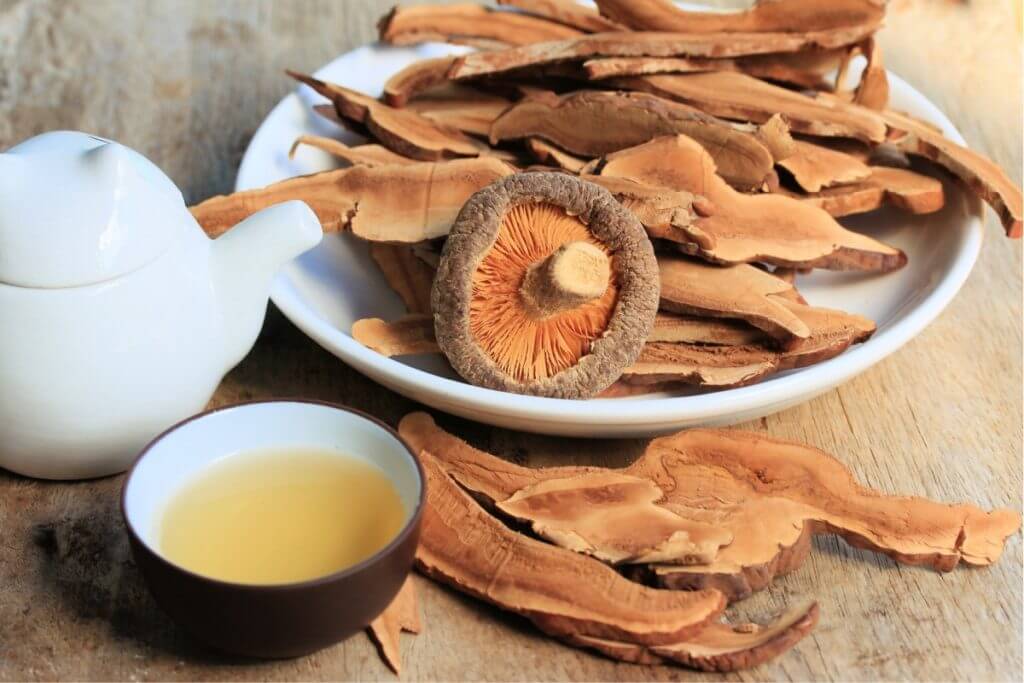 What are Adaptogens?
Adaptogens are herbs, roots and other plant substances (like mushrooms) that help your body get back into homeostasis. They help our bodies during stressful situations (whether physical, emotional, hormonal, etc.) and help your body do what it was created to do, which is to heal itself.
Experts believe that adaptogens interact with the hypothalamic-pituitary-adrenal (HPA) axis, which initiates your body's stress response and plays a big role in keeping your body in balance. (Source)
Adaptogenic herbs benefit all the systems in our bodies: the nervous system, cardiovascular system, endocrine system, digestive system, etc.
I like to classify these specific herbs as "balancers." They help get you back into a balanced state.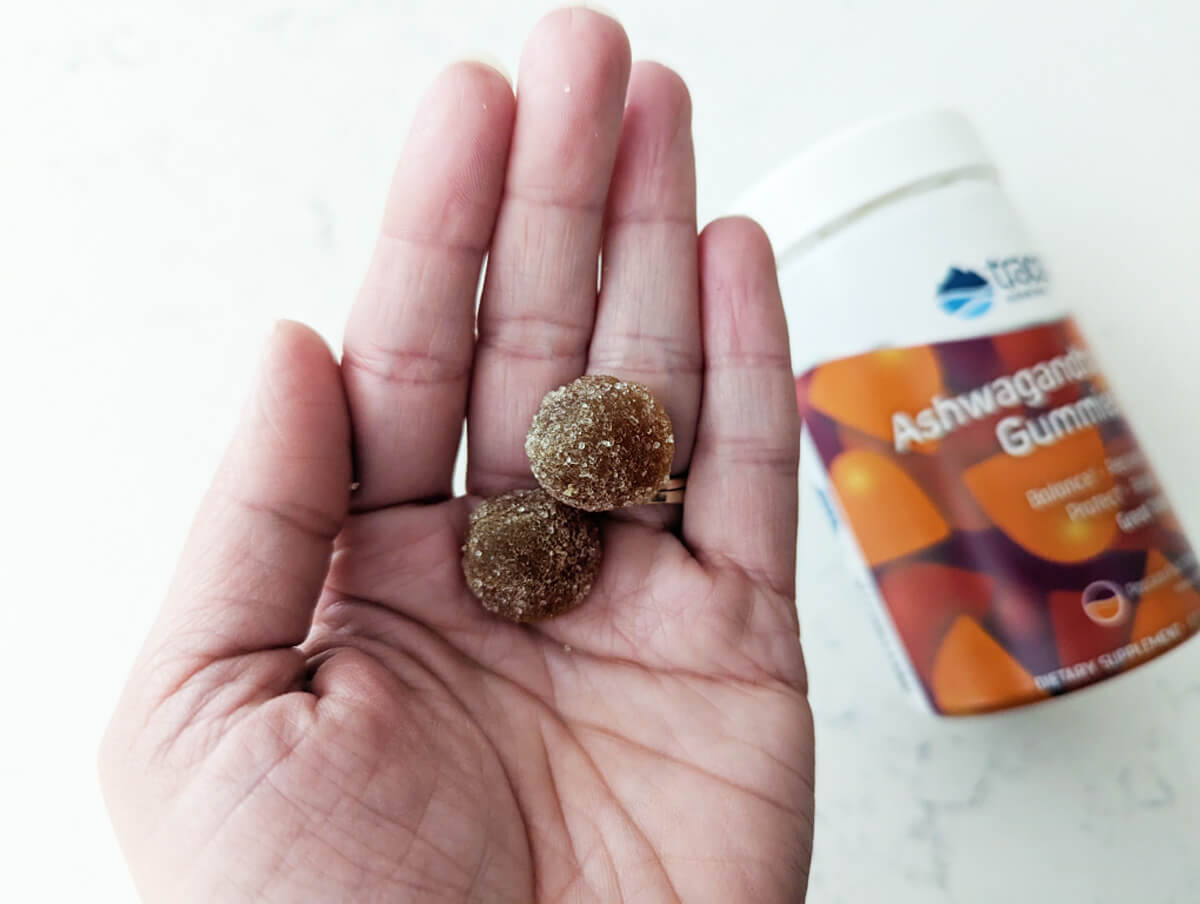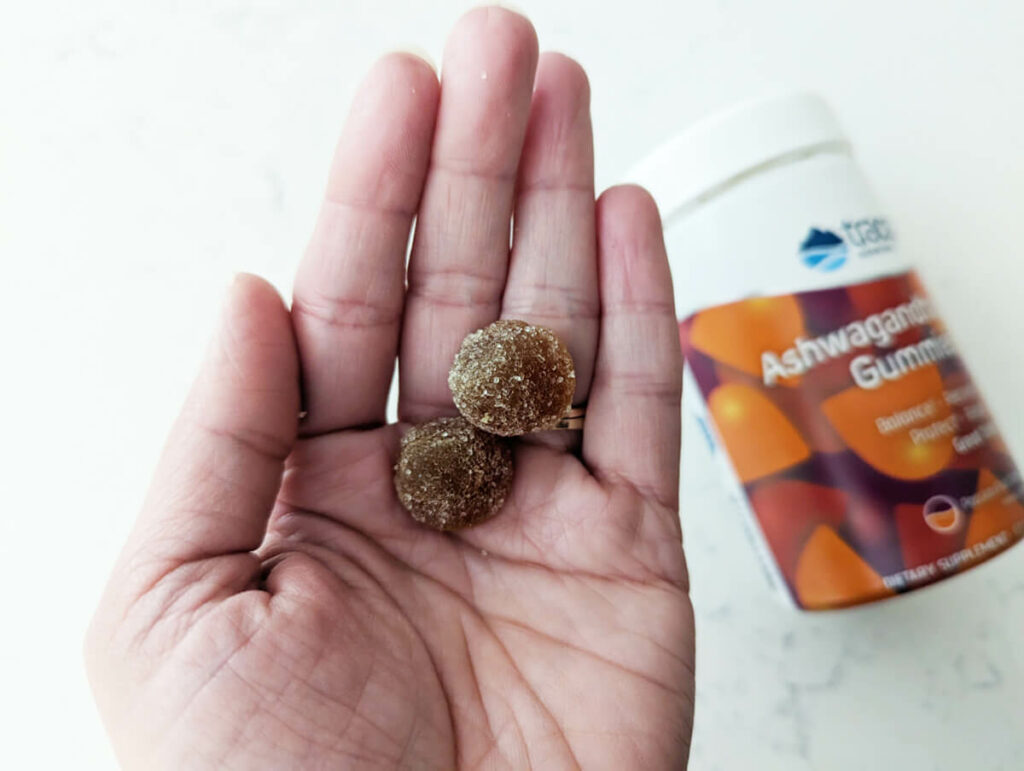 When To Take Adaptogenic Herbs
In the world of herbalism, we tend to take herbs when we have an acute illness (sore throat, cough, congestion, etc.). We take these herbs, and once we feel better, we stop taking them.
Adaptogenic herbs are a bit different in that they're meant to be used more as a long-term approach to finding balance.
I prefer taking herbs in tincture form, but my kids don't always enjoy that. Azure Standard sells Ashwagandha Gummies (pictured above) that work great in a pinch! Right now, for first-time Azure customers, you can get 10% off your order of $50 or more by using coupon code "Melissa10" at checkout.
Adaptogenic Herbs
It's important to note that not all herbs are adaptogens. For an herb to be considered an adaptogen, it must meet the following criteria:
Nontoxic herbs that don't have negative reactions when used long-term.
Support the body's stress responses.
Help the body return to homeostasis (a stable state).
Common Adaptogens & Their Uses
Astragalus – immune modulator, antibacterial, immune restorative, and immune stimulant.
Ashwagandha – Ashwagandha can help reduce anxiety and depression.
Ginseng – Helps with fatigue.
Reishi – Reishi is a mushroom adaptogen that can help boost the immune system.
Rhodiola – Helps with fatigue, pain and depression.
Schisandra – Improves focus/concentration and endurance.
Tulsi ("holy basil") – Improves focus, decreases anxiety and boosts the immune system.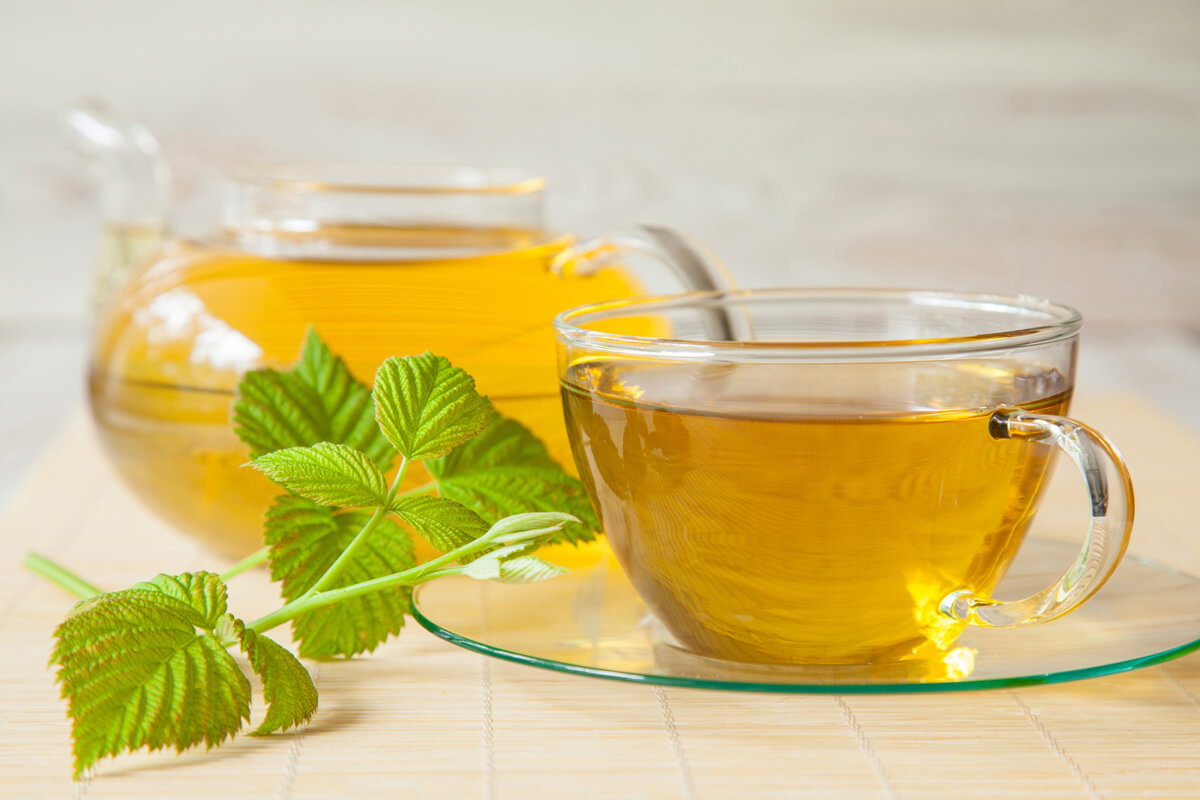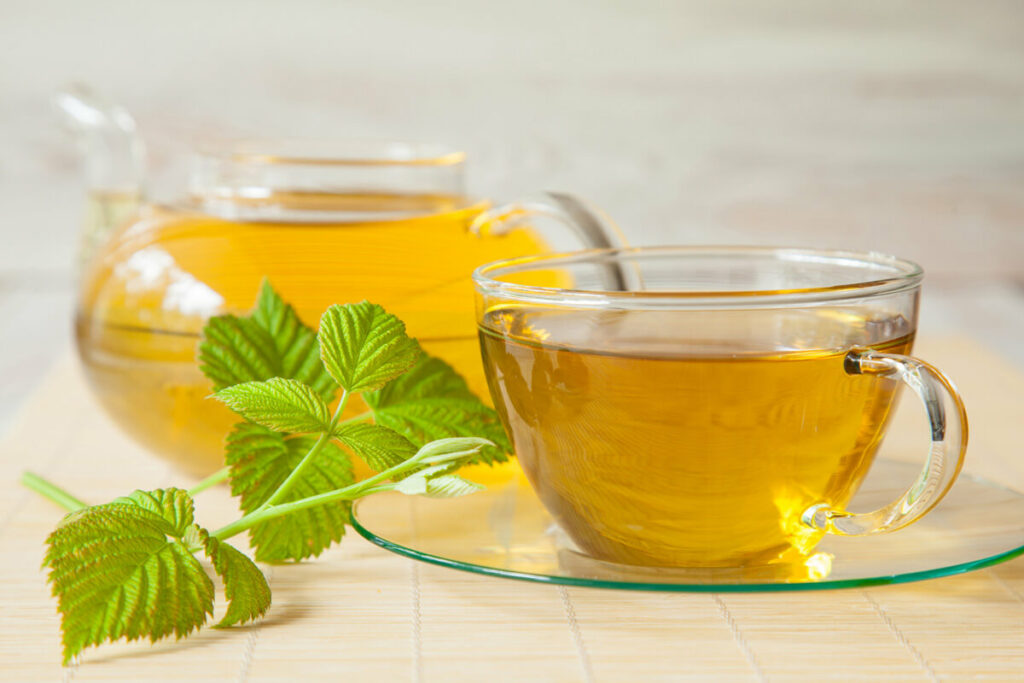 How to Use Adaptogens
It's impossible to say exactly how much and how long you'll need to use adaptogens before you start seeing results. Our bodies are all different.
For one person, drinking one cup of tulsi tea may have amazing calming benefits. For someone else (like myself), I find I need to be consistent with my intake of adaptogens for longer periods of time before I start reaping the benefits.
Shannon recommends the "two-week rule." Give herbs a solid two weeks before deciding if it's working for you or not.
Listen To Your Body
One of the most important things when introducing herbs into your routine is to listen to your body. If we're aware of how we're feeling and reacting to the herbs, we can catch a small issue well before it becomes a large issue.
I like to say start with small doses first, then work your way up to therapeutic doses. Drink one cup of tulsi tea slowly to ensure your body doesn't have any adverse reactions, then work your way up to multiple cups per day.
Listening to our body can help prevent larger issues as well. In today's society, we're so accustomed to this fast-paced life and tend to push through minor aches or pains.
We power through a dull ache in our head and do our best to ignore it. Until finally it's turned into a full-blown headache that's screaming at us.
By addressing the smaller issues, we can often prevent the larger issues.
Growing Adaptogens at Home
One of the easiest adaptogens to grow at home would be tulsi (holy basil). Shannon also recommends lemon balm, rosemary, thyme, sage and even ashwagandha.
Shannon recommends starting all herbs indoors and then transplanting after the last threat of frost has passed. Be sure to check into each individual plant to know if the seed needs to be cold-stratified prior to planting.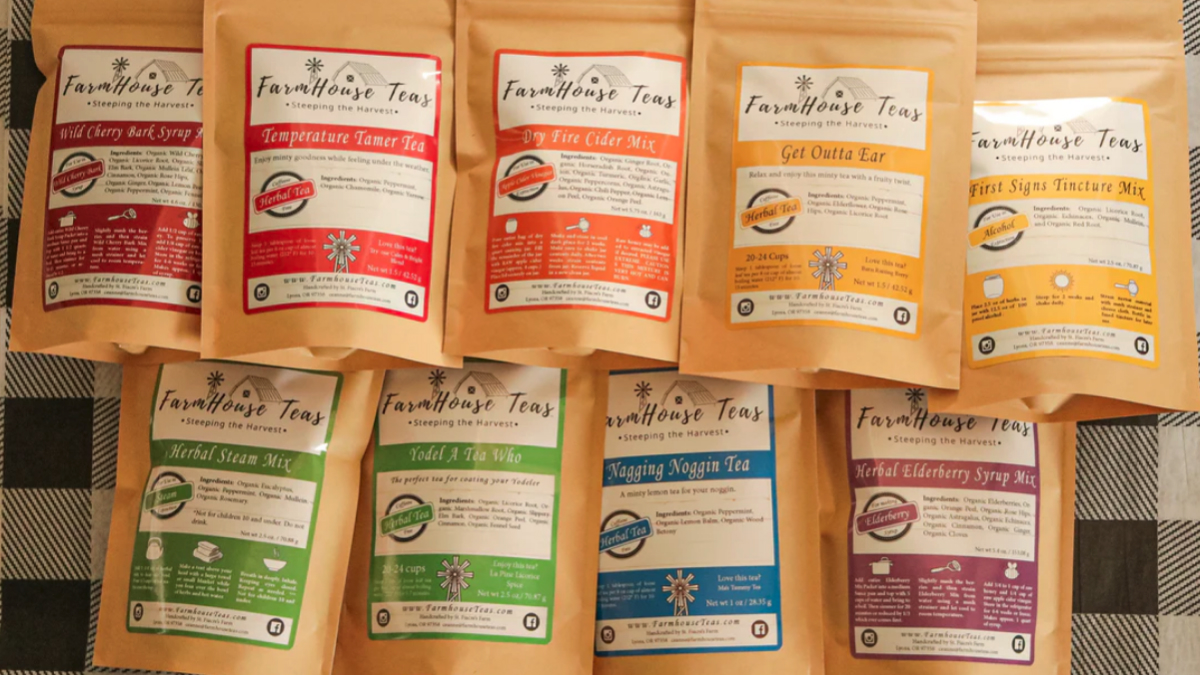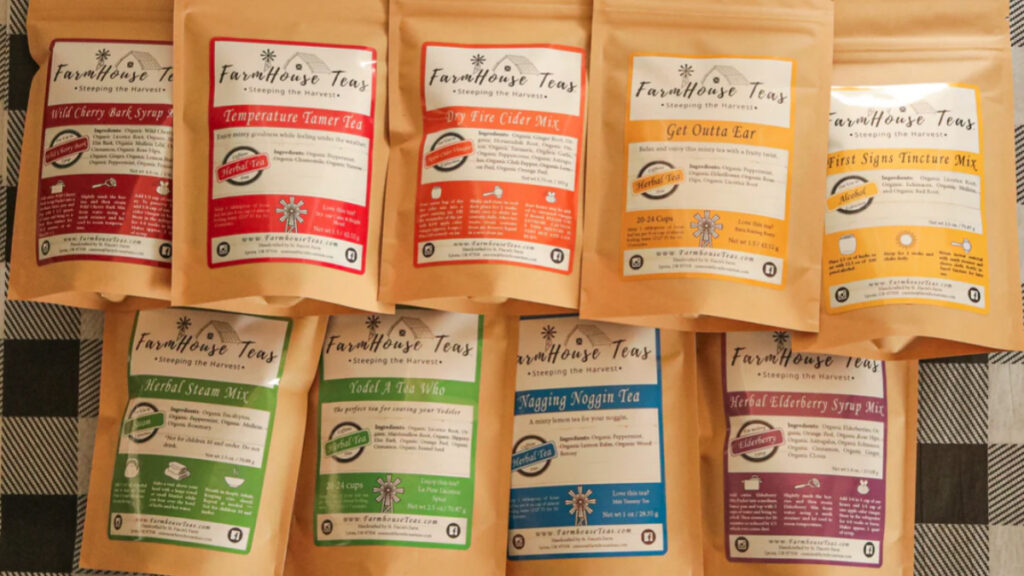 Buying Adaptogens
If you're looking to purchase adaptogenic herbs, I highly recommend starting to build up your medicinal herb cabinet now. There's nothing worse than needing an herb right now and not being able to get the herbs for two days or more.
Where to Buy Herbs
I have a handful of my tried and true favorites for purchasing herbs. You can take a look at each of them to see if they have what you need:
Mayernick Kitchen – Check out what Shannon offers on her website and start building up your medicinal herb cabinet today.
Farmhouse Teas – I've been an affiliate with Farmhouse Teas for many years, and have even come up with some herbal blends for various medicinal purposes over the years. They're a great family-owned and operated company to support.
HomeGrown Herbalist – Dr. Patrick Jones has been on the podcast numerous times and will be hosting an in-person herb course here at Norris Farmstead (September 2023). He has herbs, tinctures and other great remedies that he offers on his website. All of which are made on their farm.
Verse of the Week: Joshua 1:9
Practical Home Herbalism Course
It's not too late to join my mini herb course (2023). If you want a solid foundation for treating yourself and your family with herbs, sign up for this free course.
This mini-series is just a taste of what we'll dive into during my FREE herb training (on September 27, 2023). Make sure to reserve your spot on the waitlist today!
Where to Find Shannon
You can find Shannon on her website Mayernik Kitchen. And also follow along with her on Instagram and Facebook.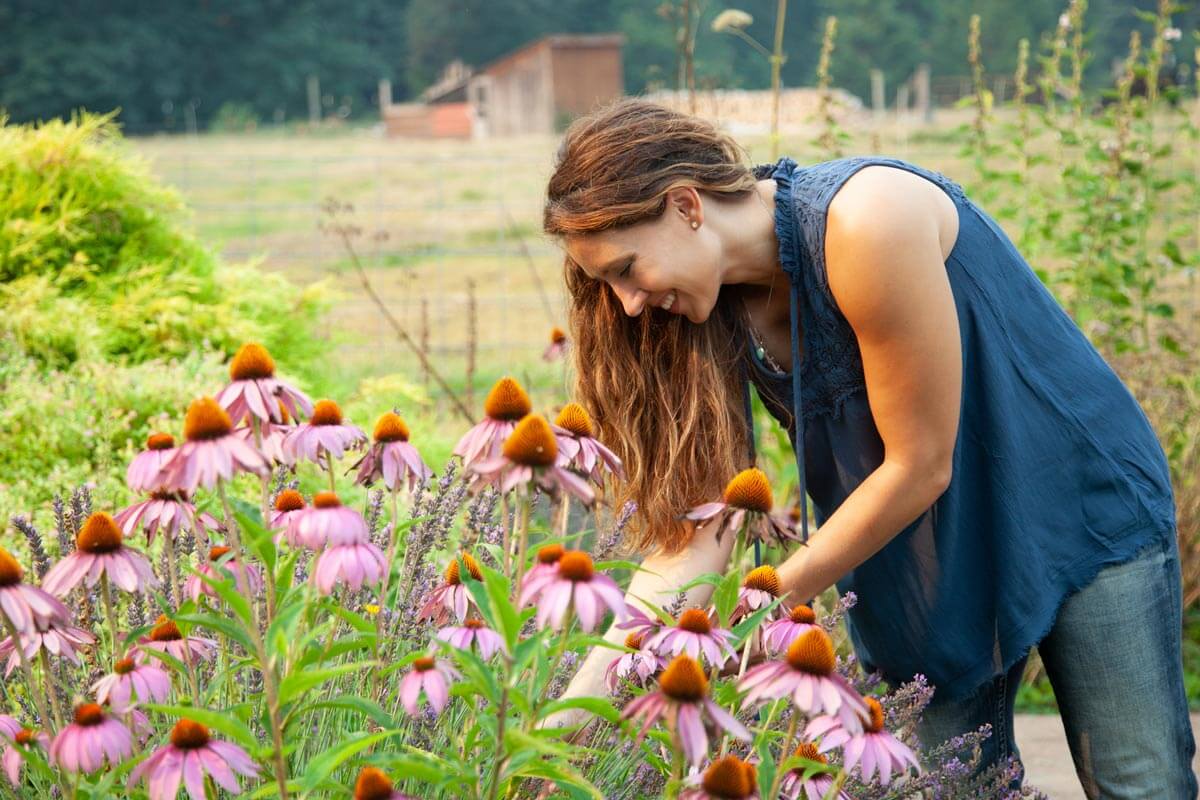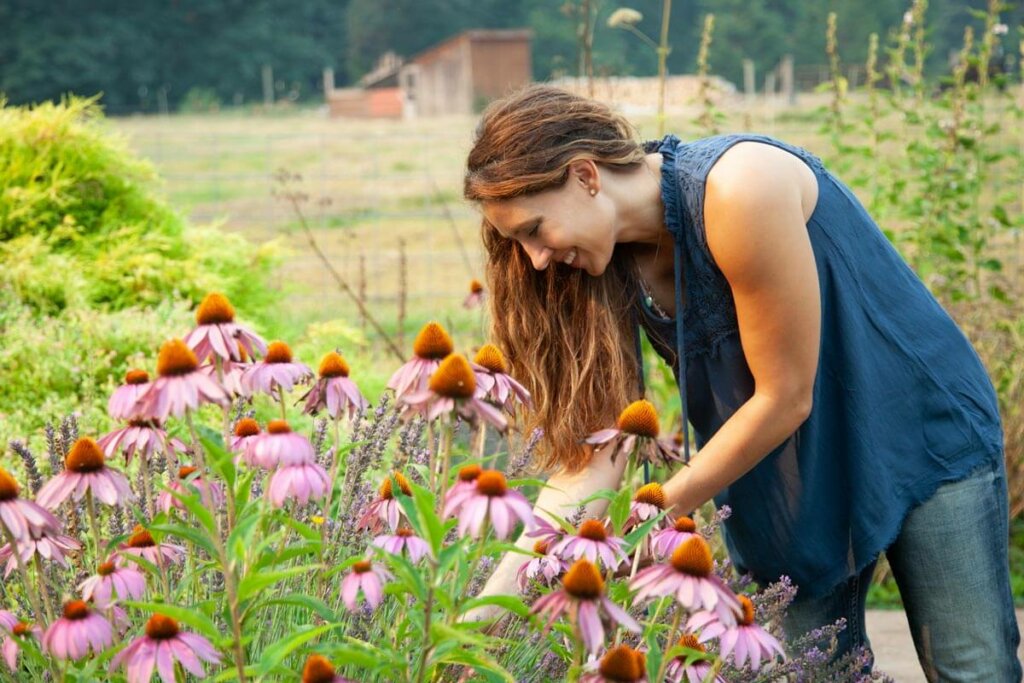 Other Articles You May Enjoy
Melissa: Hey, pioneers. Welcome to episode number 404. Today's episode is a wonderful one. I say that all the time, but because there are always subjects that I'm super excited to talk about and share with you guys, and today is no exception. We are going to be talking about adaptogen herbs and how to use those for maximum benefit so that you have a good understanding of them, and know how to use them, especially as we move into cold and flu season. But really the beautiful thing about adaptogen herbs is these are herbs and or foods, and sometimes they're a little bit of both that you can use to help your body at any time combat especially stress and anxiety, because I have to say, really, it's not centered to any specific time of the year that I tend to have less or more stress. That seems to happen no matter what.
But the wonderful thing is once you really get a good strong understanding of your body and on herbs, there are ways that we can help our bodies naturally adapt to different stressful situations, as well as different things that we may be dealing with on certain health levels. We have these beautiful herbs that have been given to us, and we can put those to use so that we can help ourselves to continue to heal, and to be our best no matter what situations that we may find ourselves in. That is a beautiful thing, because we all know that stress can be very, very hard on our health, but yet it's like, "Well, I can't always change situations." Some situations I can change, but how do I help myself immediately when I'm in a situation that I'm going to have to deal with regardless?
What can I do to help aid my body? So, that is what today's topic is all about, and I actually am sipping on here in my pioneering today mug some of the adaptogen herbs that we'll be talking about today. Some of them you can use and beverages, some you might be taking as a capsule, maybe a tea. There's all different kinds of ways to get adaptogens into our systems. The key is finding out about them, and then choosing the one to use for us and our specific situation. So, I am very excited to introduce you to today's guest as we dive into this topic. Also, the sponsor of today's episode is Azure Standard. Azure Standard, as you know if you've been hanging out with me for any point of time and listening to the podcast, Azure Standard is one of my go-to sources for so many things here on the homestead.
One of them happens to be some of my adaptogen herb sources, especially as I am looking for beverages that include adaptogens in them. So, if you are a first time customer for Azure Standard, use coupon code Melissa 10, that gets you 10% off your first order of $50 or more. They have got some different adaptogen, hot cocoa mixes that have some different adaptogen herbs in there. So as we start to slide into the cooler months, I tend to bring back more of the hot beverages. Then they also have... It's a brand new product. I have not used it yet, but it is on my order, because I plan on trying this one out, so I will let you know, but it is a ancient mushroom elixir root beer, so really excited to try this.
It has organic root beer spices in it, macro doses of adaptogen mushrooms, specifically reishi, chaga and Turkey tail. So, I'm really excited. It has raw apple cider vinegar in it, dark amber meat bolt in there, and it is erythritol, and stevia is used as the sweetener. So, those are some sweeteners that I feel really comfortable. I don't like to have a lot of sugar in my beverages, so I have just added that to the order that I have going in. So, I'll let you know how it tastes, but there are tons of different ways to get different adaptogens into your system, which we are going to be talking about with our guest today, which is Shannon. So, I am super excited to introduce you to Shannon and her story, as well as give you tips on using adaptogens to help reduce stress. So without further ado, here is our interview.
Well, hey, Shannon. Welcome to the Pioneering Today Podcast.
Shannon: Hi, how are you?
Melissa: I'm good. I'm actually very excited about this episode, one, because I love adaptogens, but I really only use a couple. So, I am very excited to learn more about adaptogens. If some adaptogens... I mean, I know to be in the class... I guess that's where we should start. What exactly in herbal classification, when we're talking about adaptogens, what does that mean?
Shannon: So, an adaptogen is really... I mean, it could go many different ways, but I would say if someone were to ask me what is an adaptogen, it's really an herb to help your body get back into homeostasis. So, it helps with the stressors of your body, and it could really be any of your systems. So, not just your nervous system, but it could benefit the cardiovascular, the endocrine, the digestive. So, wherever there may be stress on the body, these herbs are going to help support that, so then you're back at level or just evened out almost.
Melissa: Okay, good. Because my understanding and explanation when I'm talking about adaptogens and teaching is I refer to them as a balancer. They just help to get you back into balance, but I love that, because I think a lot of us tend to think of adaptogens more as a stress more to that nervous system, more to a stress response, and don't tend to think of them as in much application like you were saying to the different systems of the body, because it's not just our emotional stress level, which does impact our physical level 100%, but you can be stressed, as you said, in some of those other areas of the body. Adaptogens will also help there, not just you're emotional like, "Oh, I'm stressed out state."
Shannon: Right, so it's like physical, emotional, all of it, your whole body. So, you're having gut issues or anything like that. You could take adaptogenic herbs to help with that. It's not just like you said, "I'm feeling stressed, or I'm very fatigued or something like that." It's whole body systems.
Melissa: Which I have to confess, I tend to reach for adaptogens more when I am feeling that emotional stress. That tends to be where I'm like, "Oh, have I been taking them as consistently?" I start to backtrack and think that way, which brings me up too in the world of herbalism and natural remedies. But with herbalism, we have the herbs that we tend to take for acute symptoms. So, I have a sore throat, or I am having cold symptoms that are coming on or something like, "Oh my gosh, oh, my stomach is very angry right now," that type of thing. We'll reach for those herbs that we're familiar with or are known for those symptoms, and you take them until you start to feel better, and then you quit. But then with the adaptogen herbs, if we treat them like that, I think we're doing them a disservice.
Shannon: I would say it's more for very not even long-term. It could be an acute situation, like a sudden trauma, or something you know you're going to surpass or get through, you definitely could use it for, but yes, it could be used in the long run. So, you are continually using them to help with those stressors. So if you do have a gut issue, and it's almost chronic at that point, adaptogens could definitely help, because then you're using them on an ongoing basis.
Melissa: Now, within the class of adaptogens, I am most familiar with personally using ashwagandha, astragalus. I always mispronounce this one. It's the R one.
Shannon: Rhodiola.
Melissa: Rhodiola, okay, I always want to mess up that one when I say it, Rhodiola, and tulsi or holy basil. Those are the four that really is within my spectrum of what I've used and what I've looked at the most. I know that in the world of herbs, there are so many different that can fall in there.
Shannon: There are.
Melissa: But as far as safety, because there's definitely some herbs at licorice root, for example, that it's a very specific amount of time you should take that on a daily basis. There's a very specific amount of grams per day that you should not go over that is in that safety zone. When it comes to the adaptogen herbs, are there any that you're aware of that it's like, "Okay, four weeks on this, and that's the limit," or are they pretty much safe to use daily for, say, a three-month period of time?
Shannon: So, adaptogen should be non-toxic herbs, so toxic in a way that you're speaking about. You don't want to use them for too long. So, they are herbs that usually don't have many side effects. Everyone, of course, is different, so I can't say one won't react to the other, but they most likely are non-toxic, and can be used for longer amounts of time. Sometimes, a dosage is even higher than you would if you were just taking something for your typical digestive issue or something. So, the doses could be a bit higher. You could take them for prolonged times, because there aren't as many side effects.
Melissa: Okay, that is good. That's good news. I know that with using herbs and natural medicine, and especially with herbs, I know a lot of people, and myself included, I would say still to this day, but more so when I first was getting into them was I was very nervous about, "Oh gosh, what if I do a wrong dose, or I cause harm, or that type of thing?" Just because in western society or western civilization, for the most part, herbs aren't used. Most people don't have experience with them. They're not an everyday part of life. Where in eastern medicine and other things like that, they are. Even in Germany, herbs are used.
Shannon: Sure.
Melissa: In pharmacies, you go to pharmacies and get herbs, but it's very foreign to a lot of people, I should say, at least in the United States and that more western medicine society. So, I think we almost have a heightened sense of because it's unknown or unfamiliar. So, I think a lot of people get nervous.
Shannon: It is. It is. They do, and that's where I like to jump in as an herbalist to be able to educate on these things. Even just going out in your backyard, all these other herbs that are growing, they're just such common plants that we all know about, but folks just don't know how to use them. You're right, it's in the U.S. where we've lost that translation from what our ancestors used to do. That's how they lived, and that's how they helped, I don't want to say cure, but to help aid illnesses. So, I definitely think that we are on the side that's not as understanding, or the education's just not there yet, but I do feel it's slowly starting to creep in, and people are getting curious. I see it every day where people just, "I just didn't know this was available."
Melissa: I think it's slowly becoming more normalized or even just awareness really, awareness.
Shannon: Awareness, so I could maybe take this. I'm still taking this, but I'll give it a shot maybe. So, it's that people are aware. There is still some of that scaredness of, "Oh, it's natural. I don't want to take that, but I think it is just being able to educate people on it is going to help open up doors for them to see, "Okay, well this, I could take, or this is something I could try."
Melissa: Within the role of adaptogens, because... Well, really, all herbs, what is amazing is there are so many herbs that can help aid or be used for a specific condition, or has a specific use, and most herbs have multifunctions. I mean, most herbs are not going to do one singular thing. They have many functions, which is really beautiful, because from a pharmaceutical background, because I was a pharmacy technician for 18 years, most of those things are very singular. You are going to take this as an expectorant to help loosen up the phlegm, and be able to profit out. That is all that thing does, and it can cause a lot of other issues as well. But most things are very singular in action, whereas when you look at a lot of the herbs, they can be used.
Shannon: Oh, totally.
Melissa: They have so many functions within the body. It's really incredible.
Shannon: It is, and then it's just navigating on what herb you want to use for that specific ailment to aid it the best it could. So yes, you could... I get this question often also. There are just so many things I could take for stress or sleep. Where do I start? Then a lot of times, it does become preference or what you have access to. But yeah, I mean, a lot of these adaptogenic herbs are also anti-inflammatory. They're antiviral, so they are going to be helping other situations within your body, and not just... It's kind of, like we said, leveling it out. So, it's helping what may need to be helped within that system.
Melissa: I think for looking at the stress thing, because I know for me, that's probably something that most, not just Americans truly, most humans are operating at higher levels of stress now, I would say, than most times in history past, and so looking at adaptogens to help with that specifically to help manage the overwhelm and anxiety and stress response, that type of thing. When we're looking at adaptogens for that specifically, do you have a little bit of criteria? Obviously, if it's something that grows in your area, and you could harvest or grow yourself, that would have some preference.
Shannon: Sure.
Melissa: But if somebody's just like, "Okay, I'm going to be..." I don't have any of these growing, and I don't know of a local source to get them, so I'm going to be purchasing these adaptogen herbs regardless." Do you have a little bit of any type of criteria for someone who's brand new on maybe helping to select which adaptogen would be a good place for them to start?
Shannon: Like you had said, one of your favorites that you use is holy basil and tulsi, or same. Absolutely one of my favorites, not because of just the flavor. It's a familiar flavor, but it's easy. It's something that people could become very familiar with. Once you start getting into the roots, like the ashwagandha, the astragalus, even mushrooms, reishi, things like that, people, "Oh, I don't know about that." But if a cup of tulsi tea, simple, easy. So, I always try to attack it that way where people will... What they're familiar with already, so yes, drinking a cup of tea. You could get the tea bags in the store if you want.
You don't need to necessarily grow it, and harvest it, and dry it, and make your own tea. You could just grab a tea bag. So, tulsi would probably be one of my absolute first go-tos for anyone that wants to start taking adaptogenic herbs or for stress. It's a great nervine. It's very relaxing. It's not going to put you into a sedative type of state. It's not a sedative, so it's not going to make you drowsy. You could use it all day if you wanted to. I would say starting with a tea or a tincture would probably be my go-to tea. I like to sit down and have a cup of tea. Some folks, they don't have the time to do that. So, a tincture would then be an alternative for them to get the herb into them to start feeling those effects of the nervine.
Melissa: Okay, and then... Because you said you could have it all day, or you could have one cup, and that's when we get into dosing. So, as you're saying with the adaptogens, it's not really like, "Oh, I'm feeling stressed today. I'm going to drink this cup of tea, which can help in the moment." I'm not saying that it doesn't, but for me anyways, I have noticed myself it's a better overall therapeutic effectiveness as if I'm taking it daily.
Shannon: Yes, I agree. But if someone's just starting and hasn't, that one cup of tea might be enough for them to start with. So, I feel like that's an easy gateway into learning about herbs is having that one cup of tea, and then maybe making two cups of tea. We make it here in a half gallon, and pop it in the fridge, and we drink it as iced tea all the time just because especially now in the summer, it's great as an iced tea. So, it's just meeting people where they're at to see where they're comfortable with starting. So, is it a cup of tea, or are you drinking a day? It's really... Then I think as they see the progression, and they're feeling better, they're going to want to drink more or take more tincture if they realize, "Oh, I'm starting to feel the effects of this."
Melissa: One of the things too is, I think key, and I'm speaking from my own experience and not just with herbs, even with food and just life in general, is being more aware of our body's response and how we're feeling, and how we're reacting to things, because I tend to be someone who really doesn't pay attention until it's screaming, until I am forced to pay attention to it, because it's gotten to such an unbearable point, really. But then once I'm in tune with it, and I'm like, "Okay, let's really see if I eat this food, is it worse or is it less, that whole type of thing?" Then applying that even with herbs, and seeing how do I really feel after touching this, after smelling this, and then of course if I'm ingesting it?
But really paying attention to that, because I think a lot of our problems, and speaking really for myself, but I'm sure I can't be alone, is we've become accustomed to not paying attention to what's going on in our bodies, because we're so busy, and we're just going to push through, and we almost become immune to what our body's trying to tell us, I think.
Shannon: Oh yeah. I mean, spot on. You want to see how you are reacting to it. Like I said, adaptogens usually are non-toxic. We actually had someone come to us, and say they broke out in a rash from having tulsi. It was the first time I've ever, ever heard of it. We were like, "Okay, so clearly, the woman had stopped taking it," I mean, as anyone probably would, but it's just you need to learn your body. You're right, as such a fast-paced world we're living in, we sometimes don't think to sit down and to... If you make your cup of tea, sip it, smell it, see how it feels, just sit with it for a moment.
That has a lot to do with herbalism, and plant study is really just learning the plant itself, and then how it's reacting. Does it feel good? Does it not feel good? If it doesn't feel good, okay, let me try something else. A lot of people just say, "Well, then none of these work. This one herb, it made me feel terrible. They all don't work." So, you have to always be meeting people in the middle to see where they're at to then take that next step.
Melissa: The other thing that I see a lot with herbs, and this would carry over differently within into the adaptogens too, and I'm sure you have as well, is someone taking one cup of tea. Maybe they do a cup of tea for four days or for five days even, and are like, "I didn't notice any difference, so herbs really don't work as well as other things." One, maybe that is not the adaptogen herb for them, or two, a dosing issue.
Shannon: Right. Sure. We always say, "Give it at least two weeks or so to see any..." The herb needs to acclimate to your body. So again, everyone is so different. I could take something and feel effects immediately. You could take something, and it could take two, three weeks. So, we always say to try... That two week is where you should start feeling something or maybe not feeling anything at all, which is fine too, because some herbs just aren't going to work with you, but you do need to give it time. It's not that magic pill that's just going to say, "Oh, okay, my headache's gone now." The herbs work themselves through your body in the correct way where you're going to be getting to the root of the issue, and not just masking what you may be feeling.
Melissa: So for someone when they're first starting out with adaptogens... This is true for any herb by the way, actually any new food, any herb, and even prescription and over-the-counter medications, because there are some people who can take, for example, Tylenol just fine. Then there's other people that can have reactions, and so it's always to take a very small dose or a few small bites of something first and that paying attention thing, see if you feel anything or exhibit anything, and then have a little bit more until you know. But with that being said, so starting out with that first cup, for example, for doing SST or first dropper doing a tincture, and say you do it for a couple of days, knowing it could take up to a full couple of weeks before you're really going to notice anything in the adaptogen realm.
But how would you know that... How do you recommend to people, I guess, would be a better way of saying this where it's not that it's not working, it's just you need a higher dose of that? So, is that just play like, "Okay, you've been doing one cup a day. Now, let's try doing two or doing it multiple times throughout the day?" Is there any, I guess, gauge that you would see how you were feeling and just go by that?
Shannon: It would be a lot by how you're feeling, how you're taking it, so tincture versus T. Then it plays into everything else that's going on. Are you taking anything else? Are you taking any other herbs? If it's for immunity, what's the immune situation? Is it congestion? Is it the flu? Is it just a cold? So, there are things that, I think, play into that, where you have to dig into the person to see what else may be going on, how then you could either up the dosage. "So, I'm starting to feel X, but I feel like I could be Y?" So, maybe up that maybe two to three cups of tea a day, or maybe taking two to three droppers of tincture a day, but I think it really comes down to it's so personal, and so per situation, it's hard to say, "Okay, well, now, just because you did three cups of tea, I think you should do three cups of tea now."
That's where it gets tricky, especially if you don't know who you're speaking with or... That's where the clinical work comes into it, where you then have to figure out everything if they are taking something else, or people come and say, "I don't feel well, or I want to take this. I'm going to try all three of these." Well, then we're never going to know which one may be working best, because you can't pick apart inside, "Okay, well, this tincture did this." So, really, it becomes so specific per person. It's hard to say this is good for all.
Melissa: Actually, you bring up a really good point that I want to go back to for a second here. That is one really treating herbalism, each person treating it as learning to become an herbalist, not just taking an herb. That might seem funny, because I think I would've thought that that was funny when I first started my journey into herbalism. But because it's a completely different... All the things about it are so different than regular modern medicine, but it is very specific to each person, because we all have different physiology, and we all have different things that are going on, and we have to really be able to pay attention to those. It is a very individualized thing.
I mean, yes, we have this class of adaptogen nerves that we know throughout history and even clinical studies now that this is what they do, and we know that this is the parts of the body, and this is the functions and the way that they work on all of that very clinical and scientific data points, but we have to then approach that to the individual. A lot of us have always looked for that easy button, or have been conditioned, I should say, to look for the easy button. So, I think that's where a little bit of moving into herbalism is a little bit different, because it very much is how is this affecting you and paying attention and finding out more. You can't just say necessarily just take this, and you're going to feel better.
Shannon: With being an herbalist and just speaking to people all the time, it's a very common question. "I have this. What can I take?" Then you don't want to sound insincere or anything like that, but it's hard to explain, "Well, I know nothing about you. I know nothing about you." I can't just say, "Take this, this and this, and then call me in two weeks." It would be irresponsible of me to do that. Sometimes, I feel people don't understand that, because they're used to maybe going to a physician or a doctor and saying, "I feel this way. Okay, take this, right?" That's usually the exchange.
Melissa: It is.
Shannon: So, that's where it sometimes becomes a little like... You don't want to come off as being rude or not wanting to help, because that's all I ever want to do is help, but it's getting deeper, and finding out really what the main issue may be. Saying, "I have digestive issues. Well, let's work back, and see what that issue may be." So, it's really getting to know the person and them knowing themselves, because a lot of people don't know themselves. Well, I don't know. I don't know. So, it becomes like a puzzle like, "Let's figure this puzzle out."
Melissa: Two, it takes effort. I mean, with herbalism, it takes more effort than our traditional modern western medicine system, to be honest. There's more effort in so many facets, and totally worth it once you've been through it, but it does take effort.
Shannon: Sure.
Melissa: So, I can even see why there are some people want to start walking through it. They're like, "I'm just going to stick to taking my lisinopril for blood pressure one time a day, and I'm good." They don't want to put forth that effort, but the other thing I wanted to circle back to too that you said is when you're first using an herb is if you do do a blend, which in some instances is very good, because as you get further into herbalism, there's synergistic herbs that actually increase the function of another herb when they're taken together. That can be very powerful. However, in the beginning, until you know how you react to herbs, and you're trying to identify which herbs are working, taking a blend of things is not always ideal. It's not always more as better, because you can't identify.
Shannon: Oh, 100%. I see often with sleep and for anxiety, "I can't sleep. I'm having trouble falling asleep. I get up in the middle of the night. I want to take everything, valerian, mugwort, chamomile, all of it." I'm like, "Well, let's back up, and let's try one to see how that works." Because like I said earlier, if you take three or four, you're never going to know, and you're just going to be in this cycle of, "Well, which one is really working or not working?" Maybe one is upsetting your stomach. You're never going to know which one if you're taking all of them at the same time. So, it is. It's a slow process.
It's a forever learning experience. I'm learning daily about herbs, how they work, how to use them, how to make medicine, and it's just a... It's a constant. You'll never know all of them.
Melissa: Yes.
Shannon: Unfortunately.
Melissa: But also, that's... I also see that as one of the beautiful things about herbs, because if one doesn't work, there are so many out there. If you keep at it, you're going to find the one that works for you. But again, it's that effort aspect. There's the effort part.
Shannon: Yup, and it's getting people to that place where they're ready to take. If they're not ready, totally okay also. No judgment on that, but you have to be ready and willing to put in the time, and educating yourself on things as you're learning about what you're putting into your body.
Melissa: One of the things I did want to ask you about too is you guys are a plant medicine maker based in northern New Jersey.
Shannon: Yes.
Melissa: So, I would love to know a bit about how big is your guys' herb farm, and how you got started in that, because I know there's a lot of people, myself included. As far as herb sources near me, I'm growing it myself, because I don't have local herb sources. Yes, I can order online, and I do do that, but that also means if I need an herb in an emergency or an acute situation, and I don't have an herb that can help with that, then I'm two days at best. That's rare shipping, ordering and shipping. Sometimes, it can be a week or more. Whereas if you're in a very emergency or acute situation where you've got something that's cropped up, and you need to start treating it immediately, I don't really have very many options locally.
So, one of the things I've been very advocate about is we've increased massively what we're growing at our house for our needs, but also helping people who want to start growing some of their own herbs, and if not, finding more local sources or being that local source if there isn't one as far as the sourcing for the herbs too. So, I'd love to know a little bit about your guys' journey, and what you're growing and doing on your guys' farm.
Shannon: I took a class probably eight, nine years ago, and absolutely just fell in love with the idea of plant medicine. I didn't grow up with it. I knew nothing about it, and literally came home that night and told my husband, "This is what I want to do." That night changed the trajectory of my life 100%. I was working corporate. I was working for a publisher corporate life, and wasn't happy. So, it was a slow transition into what we're doing now, but it allowed me the time to... I did a three-year in-person apprenticeship. I've taken many courses online, so it just continually grew over these eight years or so.
We started Mayernik Kitchen in 2015, and it started out of our backyard also. We were just growing medicinal herbs and culinary herbs that are also very medicinal, which I know you speak about often also is these herbs we think about just for cooking have so many medicinal properties to them. Then in 2020, we actually got some land, and it's actually a very small plot of land. We're on about a half an acre, so not much at all, but we probably have about 5,000 medicinal plants in the ground. That is what we are now farming and harvesting to make the medicine with. We forage a lot of our plants too that grow, either if they're invasives or are growing locally that we could safely harvest from.
We'll go out, and we'll forage, and we work with other local farms too that might be growing things that we're not growing. So, we are pretty much seed to product company. We're starting all our seeds in February, and we're harvesting up until November. So, we grow about 60 medicinal plants up on the farm, 60 varieties that we then use in our products that we make.
Melissa: Well, I think that's a great thing about herbs, because when you think of typical farming, especially modern agriculture, most people are thinking for farming is a business when it's not just raising food for yourself and your family. Typically, you have to have a significant amount of acreage. I mean, if you're growing enough corn or wheat or whatever to sell at profit in order to sustain, you're looking at pretty mass amounts of acreage.
Shannon: Sure.
Melissa: But with herbs, because they are so much smaller, you can do so much more with an herb farm on a smaller parcel for a living, even just personal use. You can grow a year's worth of tulsi in a couple of pots.
Shannon: Oh, I was hoping-
Melissa: You don't have to have a garden in order to grow a large amount of herbs, or even variety or enough for your family use for a year. A lot of them can just be grown in a few pots, which is pretty incredible. There's very few things that we can say that about growing that.
Shannon: Sure. Then using preservation methods like drying or tinkering, you're then extending the life of that plant by could be years tincture wise. So, it's just then preparing it in these different ways where then you could make a cup of tea, or you could have a tincture. You could make a hydrosol with it, so with one plant. So, you could use all this one plant for many different types of preparations that could be used for different aspects throughout your lifestyle or your day to incorporate these plant medicines into your life.
Melissa: So, as far as ease for people, so say someone's wanting to start growing, I would say obviously adaptogen, herb wise, really tulsi is going to be the easiest, because you're not having to get the root to a certain size or so many years, et cetera, harvest wise. You can grow a lot of it. It's very easy to grow. It's easy to harvest, et cetera. But if people are like, "Okay, I would like to be able to grow some more of my own herbs," what are some of the ones that you feel like... Not necessarily in the adaptogen world, because I know tulsi is an adaptogen, obviously is one that's super easy, but do you have a few other plants that you would be like, "Gosh, these are really easy to grow, easy to cultivate, a good amount of harvest on, and that are pretty versatile or used by not just someone who has maybe a specific kind of rare condition type thing?"
Shannon: Right. Lemon balm would be one of my top ones. Any of the culinary herbs, so your sage, your rosemary, your thyme could both be used in cooking, and then also for medicine. They have antiviral, antibacterial, tons of properties. Ashwagandha is actually pretty easy to grow. It is an annual in our area, so we do grow it as an annual. But if we grow enough, we're able to harvest the roots. They're just not huge roots, but we're able to harvest them. So, ashwagandha is actually a very easy one to grow.
Melissa: Good, because I want to talk... I feel like, "Woo-hoo." So with growing ashwagandha, I tried to grow it one year, and I did not have success with it, and I just didn't pick it back up, to be honest. One, is it a cold seed stratification, or can you just seed start it, or do you direct so, or do you seed start would probably be a better question for me to ask?
Shannon: We seed start. We direct so very little just because of the... My husband, Matt, he's more of the farmer. So, he's starting seeds indoors, because we're starting them in February. We're not waiting until May, which is when our last raw state would be to start seeds. Especially if we're wanting to work with the roots, we want to start them earlier.
Melissa: Usually, my average last frost date is April 30th, but we're not planting anything warm weather out until mid to end of May, so very similar there. So, starting it from seed indoors in February, planting out in May. So when you plant it out, are you doing it in ground or in a large type of a pot or both with the ashwagandha specifically?
Shannon: When we're planting it?
Melissa: Yeah.
Shannon: Right in the ground.
Melissa: Okay, doing it right into the ground. I know I could find this online, but there's things you find online, and that when people are growing it, you're like, "Okay, here's where you can push this boundary, and here's where you can't." So full sun, or is it going to tolerate, or does it prefer some shade?
Shannon: So, we have... The farm is pretty much all full sun. We have a few areas just along the tree line where we'll get more shade, but it's definitely in almost full sun.
Melissa: Okay, because I put mine in full sun, but it was in an area that got the most intense full sun, and not a lot of water. It wasn't very... It was pretty low fertility soil, but also soil that dried out superfast. I think that it was a location.
Shannon: They do like to be somewhat moist soil.
Melissa: So, then you are waiting until the killing frost, and then you're harvesting the root, or are you just harvesting it once it hits the end of the season like October?
Shannon: We'll harvest once it hits the end of the season. So for us, that's October. I mean, we could have a light frost, and it'll be fine, but we're not waiting until a deep, deep frost to dig them up. So, I would say probably right around first frost.
Melissa: How big then on... Is it in an annual situation? How big is the root from, say, one family coverage?
Shannon: Almost like you would get a dandelion root, I would say.
Melissa: Oh, so that's decent.
Shannon: They're not tiny, tiny little roots, but then we grow Ella campaign, and sometimes those roots that we dig up are going to be huge. So, we're digging up large, large ball roots.
Melissa: If you had, say, 10 ashwagandha, you're going to have a decent amount of roots. You're not going to need 30 plants in order to get a decent harvest.
Shannon: No. No, especially just for home use. You could definitely, and if you throw that in a tincture, you'll have that then for quite some time, or you could dry it, and then make tea, or if you have a freeze dryer, you could throw it in there and then powder it. I know you have one. I want one so bad.
Melissa: I do love my freeze dryer.
Shannon: It's on my this year list.
Melissa: Especially for the herbs, and things you have... It's a total business expense, so at least that aspect for your guys' situation. I'm going to encourage it.
Shannon: I will tell Matt. I'll be like, "She said we should definitely get one."
Melissa: It's a write-off, babe.
Shannon: Yeah, right. I mean, then you could be making powder, and I use a powder. I don't make the powder myself, but I use a powder in my smoothies. So, that's the way I take Ashwagandha in my... I'll put a little scoop in my smoothies, or you could put it even into a cup of coffee or a cup of tea or something like that. Just different ways of incorporating these herbs into your everyday life is not... It shouldn't be a chore. It just becomes habit.
Melissa: So, you'll definitely would do ashwagandha, say, in a smoothie or a tea in the morning, and then drink tulsi later. Not a problem.
Shannon: Even Reishi is a huge adaptogen, so putting reishi not as easy to work with because of how hard it gets when it's dried, but putting it into stocks or into broths, things like... and letting it simmer within that to then take it in that way. So now, you're almost turning it into a food, which you're then taking, but it's helping your systems tremendously.
Melissa: Which is super interesting, because as we move into fall, that's one of the things where I am trying to be much more thoughtful about adding some of those to our broth. I make a lot more broth and a lot more soups and a lot more stews, et cetera, as we move into those colder fall and winter months, and so putting in some burdock root or even dandelion, putting those in and letting them simmer like [inaudible].
Shannon: [inaudible] comes in... almost looks like reishi when you buy it already cut up and dried, so throwing some of that in or... That's what I love about these herbs is that you could just really use them in everything. You could find different ways to use them, and it doesn't necessarily mean, "Oh, I have to take my herbs. I have to take my pills or my vitamins, or whatever." It becomes just so fluid in the kitchen where you're adding these into either foods or teas or, I guess, even your coffee if you wanted to put some mushroom powder in your coffee. It just becomes habit.
Melissa: In fact, I need to get back into... It's funny when you talk about it becoming habit, and it's so easy when you get out of the habit, and you're not intentional, but I used to put in my coffee. I don't know why I got away from it, just one of those things. It was like a reishi to retail and cordyceps, mushroom blend with a little bit of cocoa. So, it was like a mushroom mocha. I'm like, "I haven't used that in months now. Why did I stop?" Just one of those things, get out of the habit.
Shannon: Cordyceps is also an adaptogen. It's one that it's considered... It's not 100%, but has adaptogenic properties to it.
Melissa: I have my notes on things to go get back in the habit of doing, and harvesting, and restocking. You run out of it. If it's not something you're growing and harvesting yourself, it's so easy. You run out of something, and you just don't reorder it, and you keep putting it off, putting it off, and then pretty soon you just forget all about it until you have a conversation like this.
Shannon: Right, or you have the [inaudible], and you're like, "Oh, I really need that now."
Melissa: Yes. That is actually why I now am growing my own Chinese skullcap. I thought it's one of my favorites for as soon as you're starting to come down with flu virus type things to have on board. I swear that I had in my herb cabinet, because I do an inventory. I was like, "I swear I had it on hand," and then did I did not.
Shannon: You didn't. No.
Melissa: Did not, so I'm growing it now, which is... I did buy some, because that's one of those things too. It has to be a couple years old for the root to be there. It's actually very pretty. It's beautiful, purple deep flour. Did you grow that one?
Shannon: We do grow a skullcap. I don't know the variety that we grow, but we use it a lot for stress and anxiety and also for colds, flus, things like that. We also love boneset for colds and flus.
Melissa: Now, I have comfrey.
Shannon: Okay.
Melissa: Now, because some people when we referred a comfrey as boneset is that-
Shannon: Oh, so boneset is a totally different plant.
Melissa: Because I've heard some people, common names, say comfrey, they'll refer to it as bone set, but not in the... So, not.
Shannon: No. No. They say that because it literally used to heal broken bones the comfrey.
Melissa: Yes.
Shannon: Boneset is a different plant that's used for immunity.
Melissa: Fascinating. I am not familiar with boneset aside from a context with comfrey then.
Shannon: Right. A beautiful plant, has a beautiful white flower, grows to be about five, six feet tall sometimes.
Melissa: Is it an annual or perennial?
Shannon: Here? It's a perennial.
Melissa: You're going to laugh. Would it make a good cut flower?
Shannon: They don't last that long. They're very... They don't hold up like a yara... Almost, if you were to hit it, almost like a valerian, similar to a valerian flower.
Melissa: I'm looking to put in a few more medicinal plants down at the farm stay, which is also a wedding venue in summer. So, I'm constantly looking for plants that will serve both pretty but functionality. So I'm like, "Ooh, I actually need a few more white blossoms," because of course when you're having weddings, white is a great flower as a background, because then they can just bring in whatever color palette they want. So when you said white perennial, I'm like, "Ooh, I [inaudible]."
Shannon: I'd be like, "Good to hear that." They're a little delicate. I would say they're a little delicate. I don't think they would hold up well for the day.
Melissa: Good job, but they still look great, and that I have a couple sections where I need a perennial that's a taller flower, the back of the flower bed.
Shannon: Yeah, they do come off, almost like a... Valerian gets pretty tall. It's very similar.
Melissa: Well, great. I've got some new [inaudible] about it.
Shannon: Flip that up. Yes.
Melissa: Well, thank you so much for coming on, Shannon. This was really fun.
Shannon: Thank you.
Melissa: So, for those who would love to see what you guys are growing, and also have available, if they're not growing some of those plants yet, where's the best places for people to connect with you online?
Shannon: Our website is Mayernik Kitchen, so M-A-Y-E-R-N-I-K kitchen, K-I-T-C-H-E-N, so double K in the center, or on Instagram? We're also at Mayernik Kitchen.
Melissa: Okay, fabulous. Then we'll have in the blog post and show notes and everything that accompany this episode, we'll have that in all the spots. So, thank you so much for coming on.
Shannon: You're welcome. Thank you. I hope you enjoyed it.
Melissa: This was a lot of fun.
Shannon: Yes.
Melissa: Great.
Shannon: Talk to you soon.
Melissa: I hope you enjoyed that as much as I did. For all of those different links and resources that we have been chatting about, go to melissaknorris.com/404, because this is episode number 404, and you will find links to all of those goodies and more. Now, if you have not signed up for our summer herb series, which it's funny, I've just had this conversation with my daughter. Even though we're in September, it's technically still summer. You are going to want to make sure to take advantage of that at melissaknorris.com/miniherb. You're going to want to get on that list.
I'm going to be sending you out if you missed any of the weeks, because we did start it in August. No worries. I will send you all of those weeks as well as the new herbs that we have coming out each week through the end of September. So, make sure that you go and snag your spot on that. I also will get you the absolute best price for when we open up the doors to the practical home herbal course for colds and flus that we're going to be doing the end of September, September 27th to be exact. So, you get all kinds of goodies for being on that list. Now, for our verse of the week, we are in Joshua 1:9. "Have I not commanded you? Be strong and courageous. Do not be frightened, and do not be dismayed, for the Lord, your God, is with you wherever you go."
The interesting thing about stress and anxiety and or worry is we all know that it's not good for us, right? We all know that we're not supposed to do it. Oftentimes, I can say quite easily to someone else, "Well, you just..." Especially if they're a Christian, knowing that they already have faith, "You just need to take that to the Lord in prayer, or you're not supposed to be worrying about that. Don't focus on that." All of that sounds really good and is great sound advice. But when I find myself in a place of worry or anxiety, or I'm stressing about something, I could tell myself, "I'm supposed to go pray, and where is my trust?"
Honestly, that doesn't immediately remove that worry away. It doesn't take it away. So for me, I have had to have a sit down, come to moment talk with myself. Really, I have to sit and ask myself like, "Melissa, do you truly trust the Lord?" You say that you do. You profess that you do, but here you are worrying. So, when I find myself worrying, that means that deep down, I don't honestly believe that he has me or that he has the situation. Because if I truly believed that in a deep heart, soul level, I would not be worrying, because I would know that he works all things for my good, that He owns the cattle on a thousand hills, that God has resources I can't even begin to fathom, and that He will take care of me, and He will ultimately work out everything for my good as long as I trust and walk with Him.
If we really believe that, we have nothing to worry about. Yet, how often I find myself worrying about things, and I got so excited. I just managed to spill some of my coffee on myself that has my adaptogen mushrooms in it. It does best if you ingest it, and not spill it on your skin. I talk with my hands that I should know better than to hold a cup of something when I get talking, but I just wanted to share that with you because there's been so many times where I have spent energy worrying about something, and then a week later and sometimes months later, and honestly sometimes it's been years later, but God completely resolved the situation. He completely took care of it, and I did all of that worrying for absolutely nothing.
So, I am trying to very consciously remind myself whenever I start to find myself slipping down that path that I am to be strong and courageous. I am not to be frightened. I'm not to be dismayed, but the Lord, my God, is with me wherever I go, and working all things for my good, and I need to walk out that I truly do trust him in complete faith with my emotions as well. So, thank you so much for joining me today. I hope you enjoyed this episode, and I will be back here with you next week. Blessings and mason jars for now, my friends.
Sign up to receive email updates
Enter your name and email address below and I'll send you periodic updates about the podcast.