This is one of my favorite and most dreaded times of the season! The garden looks like a jungle, and I've pretty much given up on keeping up with weeding. However, the amount of food that's coming into the house on a daily basis is what I worked so hard for during the summer months!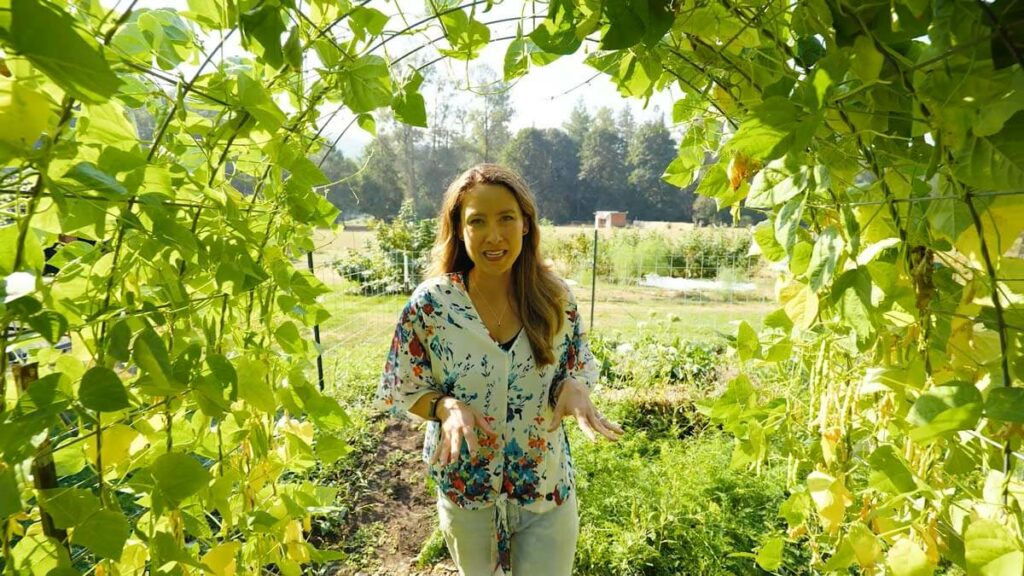 Not only that but enjoying the garden in the cool of the fall weather just makes me happy. Especially when I can bring that produce inside and get it preserved right away without fear of heating us out of house and home. (Check out my tips for preserving when it's too hot to can indoors as well as this post for my video and tips on how to can outside.)
Join me for this year's end-of-summer garden tour to see what's going on in the garden.
In This Video
I'm harvesting peppers daily and keeping an eye on the weather to harvest the rest before the first frost. Stay tuned for my fermented hot sauce recipe, coming soon!
I'm enjoying playing the guessing game of my pepper varieties. Some of the tags got mixed up during seed starting and transplanting into the garden, so it's a bit of a mystery.
My Brussels sprouts are a tad on the small side for this time of year. I'm still hopeful we'll get a decent harvest. Learn how to grow Brussels sprouts.
The funny story of why my delicata squash is growing up the cucumber trellis instead of cucumbers. Check out my germination hack for getting seeds to sprout (especially during hot weather).
We have a steady stream of tomatoes coming in, and I utilize the freezer as a preservation method so I can store up enough for a large day of batch cooking and canning tomato sauce.
Remember that it's important to harvest your tomatoes before the first frost if you plan on canning them. If tomatoes are harvested after the vine has frozen, it alters the pH of the tomatoes too much to be safe for canning. You can still eat them fresh with no issue, but they're not recommended for preserving. Learn how to ripen green tomatoes here.
I've been harvesting and canning green beans all summer long. We like to have about one jar of beans per week in our family, so I finally hit my quota! Now, I'm letting the rest of the beans dry on the vine so I can harvest them for dry beans and save next year's seed.
My fall lettuce that I planted in late August is growing happily. Learn the other crops you can sow in late summer for a fantastic fall harvest.
My carrots that self-sowed are doing great in the ground and we have more second-year carrots with great big seed heads that I'll be harvesting soon (as well as letting them self-sow again). Learn how to save carrot seeds here.
The spaghetti squash and delicata squash are all doing wonderfully. I'll let them continue to grow to ripen as much as possible before the first frost.
I've been watching our grapes carefully because I'm always hopeful they can go through a first frost. I noticed that the birds have been very interested in our grapevines lately, and realized some of the crop is ready to pick. So I'm leaving the grapes that could still use some time to ripen on the vine, but harvest the rest so the birds don't get them.
Check out more gardening tasks based on the time of year in my Gardening by Month series.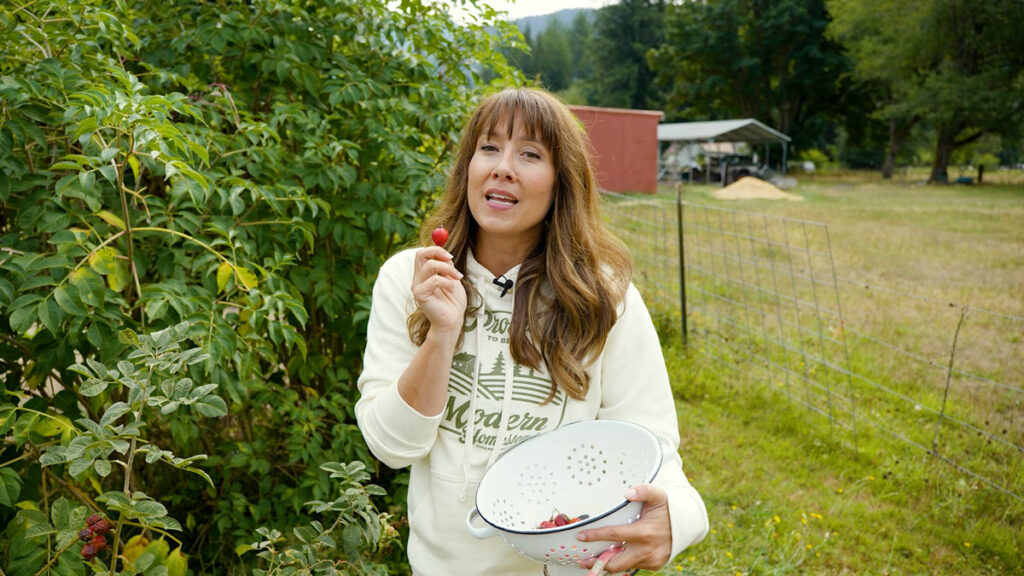 More Posts You May Enjoy