Some of the links below are affiliate links, which means I will earn a commission at no additional cost to you, if you click through and make a purchase. Regardless, I only link to products we use on our homestead or believe in.
Learn how to save carrot seeds from your heirloom carrot plant during its second year growing season.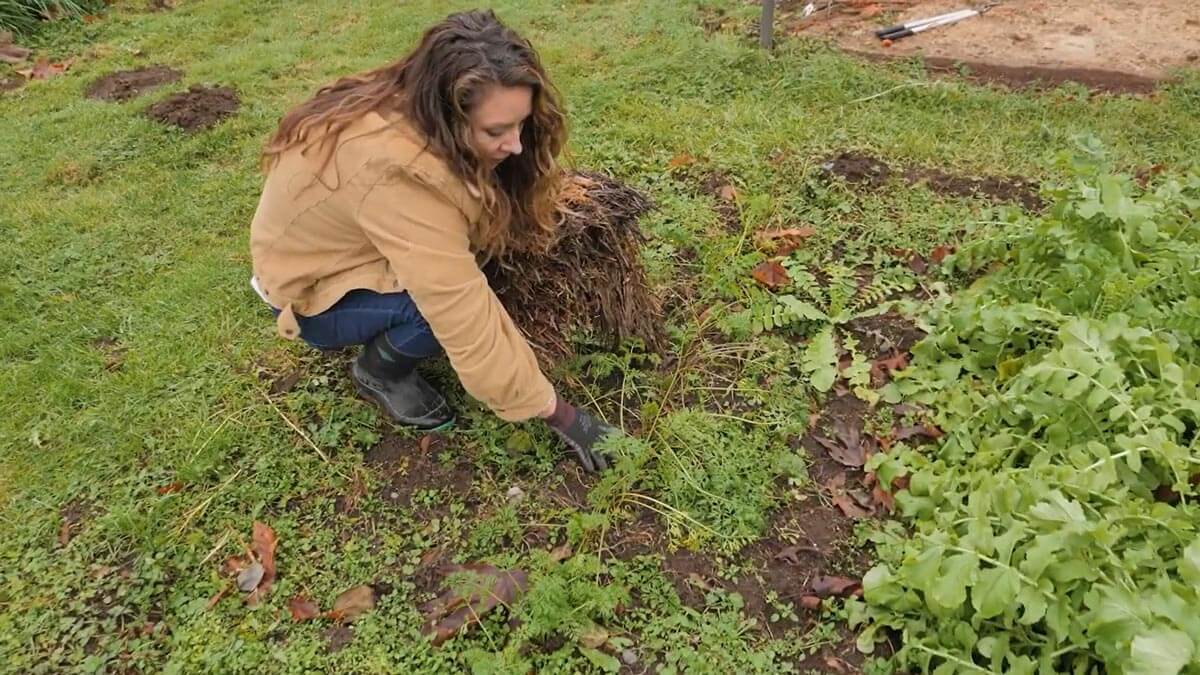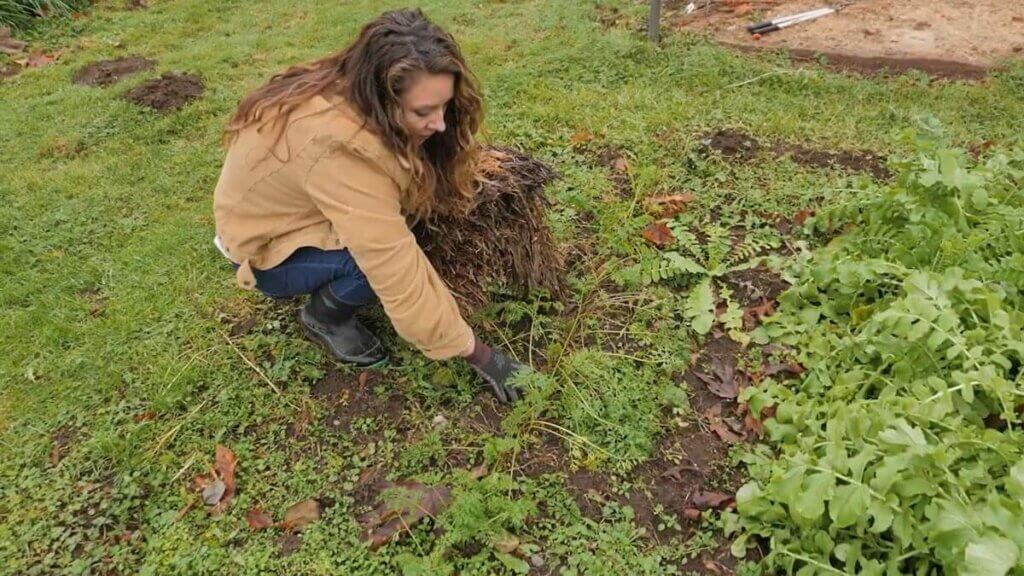 After learning the reasons to choose heirloom seeds and gaining a basic knowledge of heirloom seeds, you are probably now ready to learn how to save heirloom seeds.
Saving carrot seeds is not difficult for home gardeners, but it does take a little planning since carrots are biennials, and you will have to keep them until the second growing season to harvest their seeds.
Why You Should Save Carrot Seeds
Once you find a carrot variety that you like, saving seeds is easy and will ensure that you continue to get the same great product that's given you success. Heirloom seeds have re-emerged, and gardeners are returning to these tried and true seeds.
We seed-save carrots here on the homestead and grow carrots at different times throughout the year, allowing us to have carrots almost all year.
We've had great success with the Danvers 126 Half Long heirloom carrot seeds from Baker Creek Heirloom Seeds. This seed dates back to the 1870s. It's a dependable carrot with great flavor and 7-inch carrot roots.
Seed saving is one of many essential homesteading skills that allow homesteaders to save money. Carrot seeds, in particular, will be a good return for your money. Each plant can produce thousands of seeds, ensuring you never have to repurchase carrot seeds again.
Pro-Tip: By storing seeds in a cool, dry place, carrot seeds remain viable for up to six years. Check out this post on how to store heirloom garden seeds here.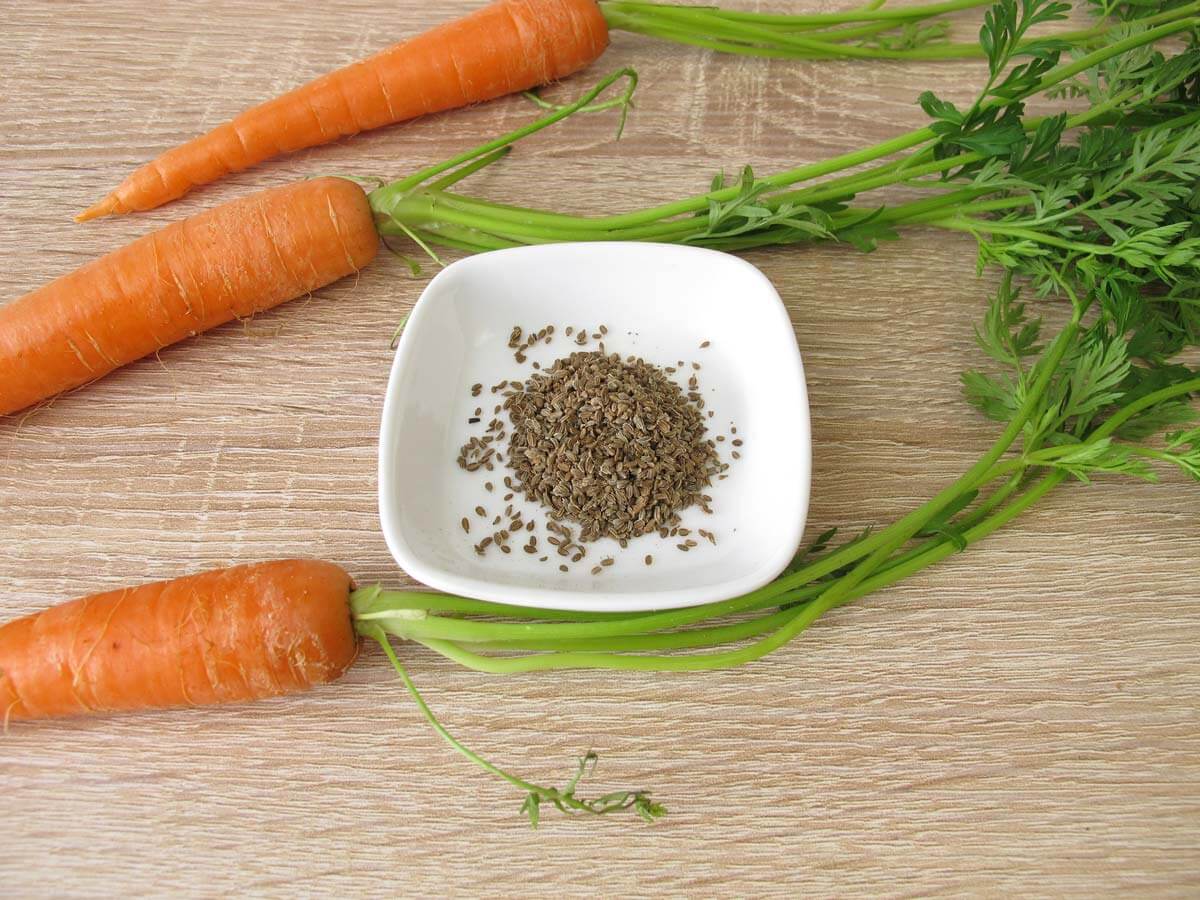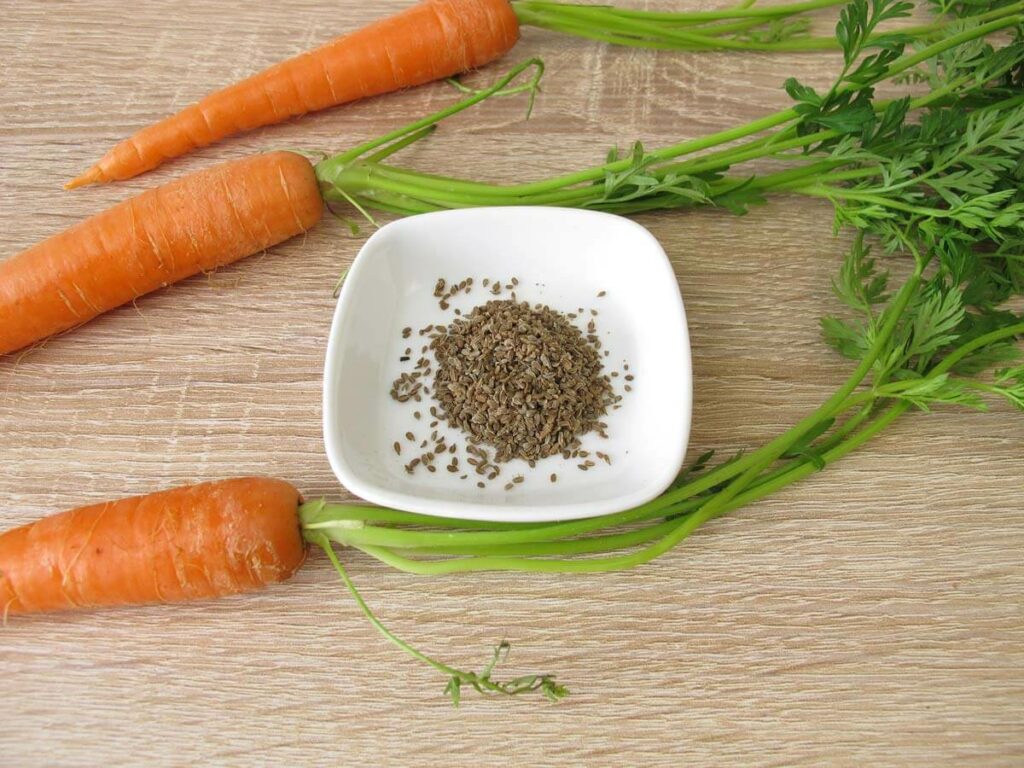 Understanding the Life Cycle of a Seed Carrot
Most vegetables like tomatoes, corn, and lettuce are annuals, meaning they complete their life cycle in a single growing season. Carrots are biennial plants that won't produce seed until their second year of growth. Most root crops like beets and parsnips are also biennials.
To save my carrot seeds, I started my carrot plants in August of one year and then harvested the seeds the following August. Even though this is technically only one full year, it's two growing seasons for the carrots.
Plant your carrot seeds 4-8 weeks before the first frost in your area to establish the plants before the frost comes and stops the growth for that season. Ideally, you want the green carrot tops to be 3-4 inches tall before they go dormant for the winter. You can learn how to store vegetables in the garden here.
In the spring, when the ground starts to warm up, your carrots will produce a flower and begin to grow again. At the end of this second season, your carrots will grow flowers from white to green to brown. When they turn brown, it's time to collect the seeds.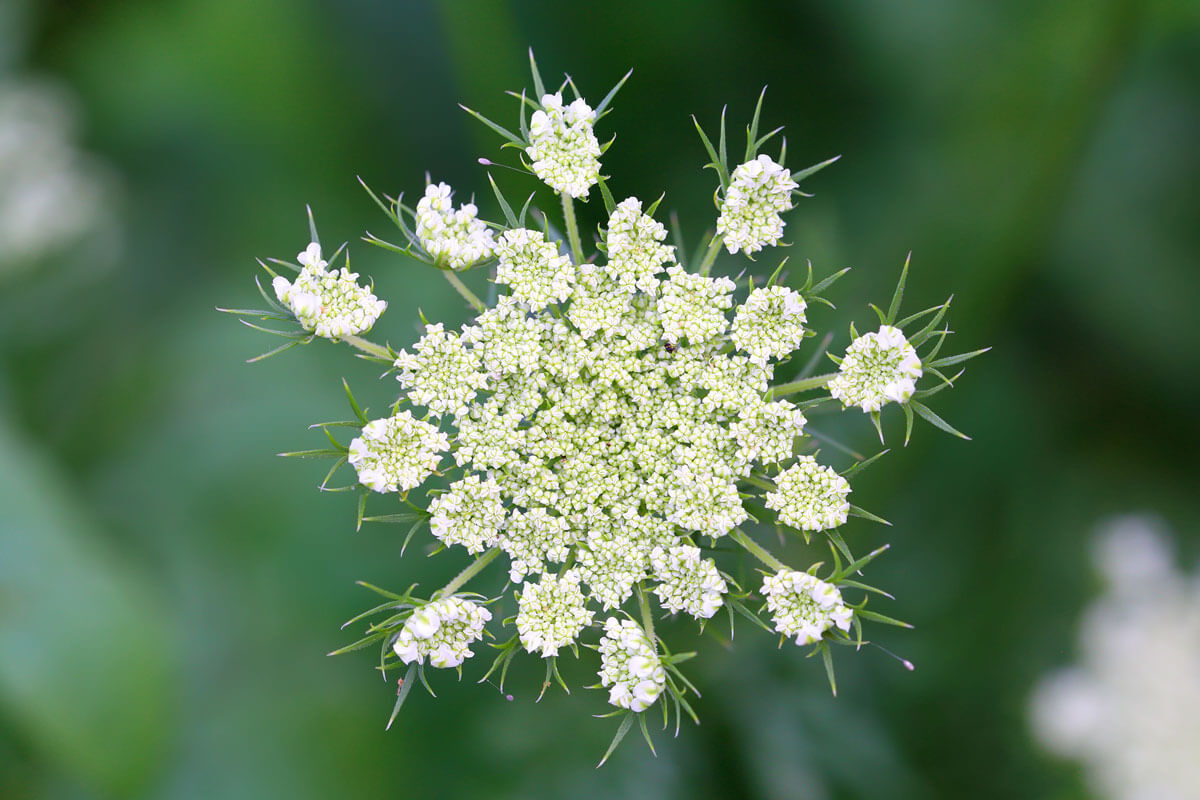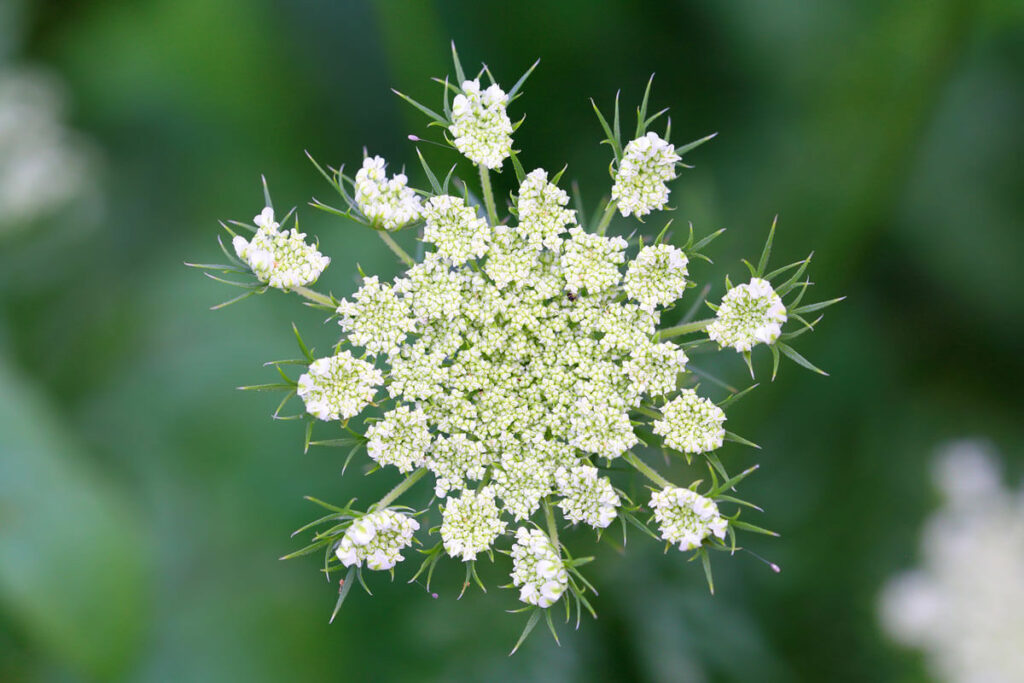 How Does Pollination Work
Pollination happens when grains from the anther are transferred to the flower's stigma and can happen in two different ways.
Self-Pollination – Self-pollinating plants like tomatoes and beans have male and female parts in the blossom, pollinating by the time the blossom opens.
Cross-Pollination – In cross-pollinating plants, the pollen grains from one plant transfer from the anther of one flower to the stigma of another flower.
Carrots are cross-pollinating plants, so you must take extra precautions. They can cross-pollinate with wild carrots and Queen Anne's Lace.
Cross-pollination can occur in plants up to ½ mile apart. Because of this, it's essential to plant your carrots so that pollination does not coincide with the wild carrots or the Queen Anne's Lace.
You can also practice bagging by covering the female flowers of your carrots with a bag so that cross-pollination cannot occur.
Supplies Needed to Save Carrot Seeds
Paper Bag – A brown paper bag is perfect for collecting carrot seeds because it breathes and doesn't hold the moisture in the seed heads.
Clippers – Any kind of garden clippers or shears or even a pair of scissors will work for harvesting the seed heads.
Cookie Sheet – A cookie sheet works great for collecting carrot seeds as you take them off the seed head.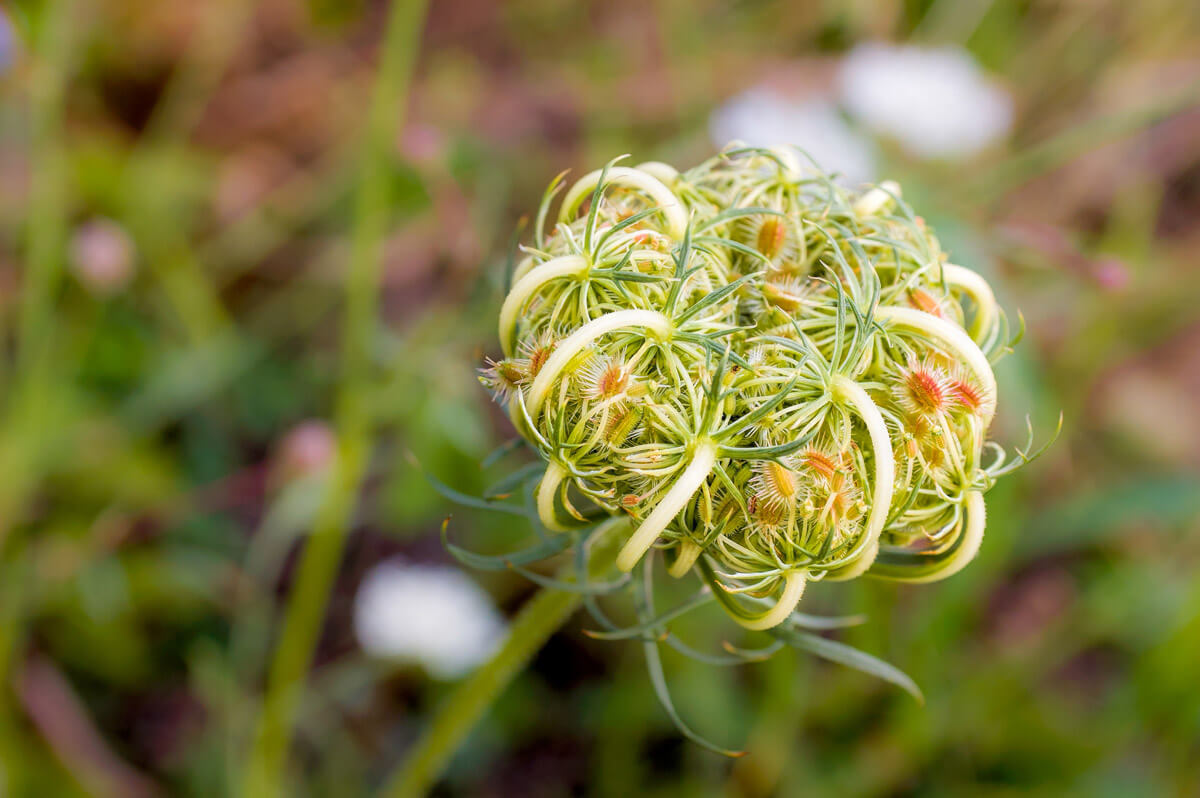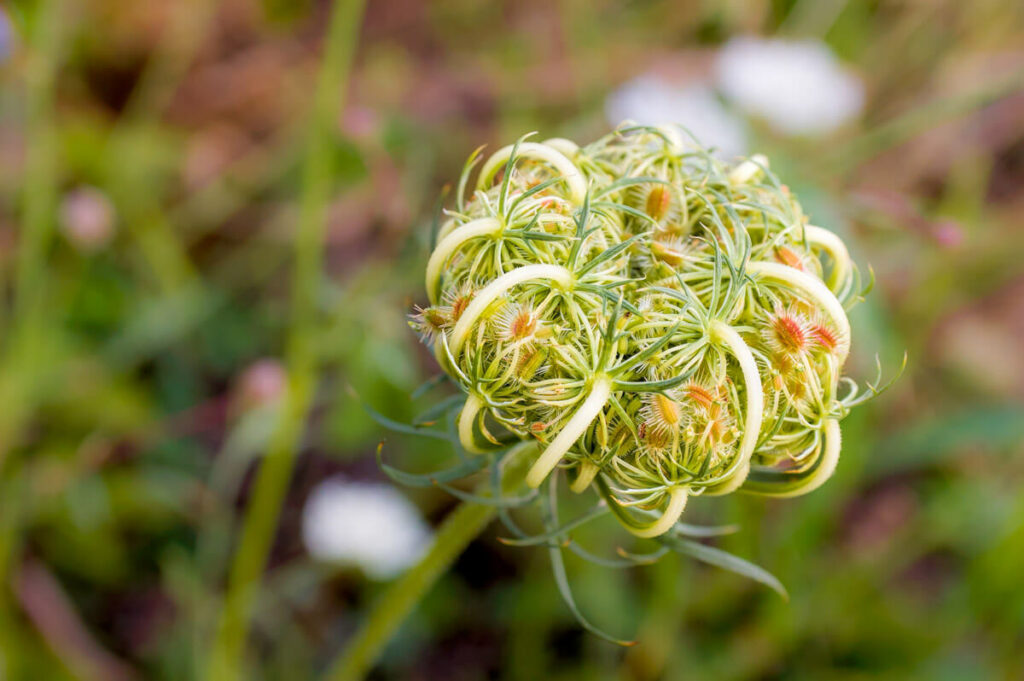 How to Save Carrot Seeds
You'll need to plan to harvest your carrot seeds. Plant your carrots one August and plan to harvest the seeds the following August.
Carrots flower and form gorgeous blossoms in late August in most locations. The flowers will go from white to green and then darken to brown. Once they turn brown, it's time to snip the flower heads off and place them in a brown paper bag. The paper bag is breathable, allowing the flower heads to continue to dry.
Pro-Tip: Choose flower heads from several different plants to assure diversity in your seeds.
Leave the flower heads in the paper bag for a week to dry further.
Once you've collected the seed heads, go ahead and pull up your carrots. These carrots have put their energy into growing seeds instead of growing the carrots, so they may be small and covered in small roots, but they are still edible and will work very well in soups and broth, or you can even feed them to the chickens.
After the seed heads have had time to dry completely, lay them on a cookie sheet. You'll notice that the seed heads have started to shrink and curl in on themselves.
Roll the seed heads between your fingers, gently separating the seeds from the seed head. The carrot seeds you buy will be smooth, but you'll notice that yours are a bit prickly, which is normal. The ones from the seed companies have been rubbed smooth during packaging.
Make sure the seeds are fully dry before storing them in a sealed container like a Mason jar.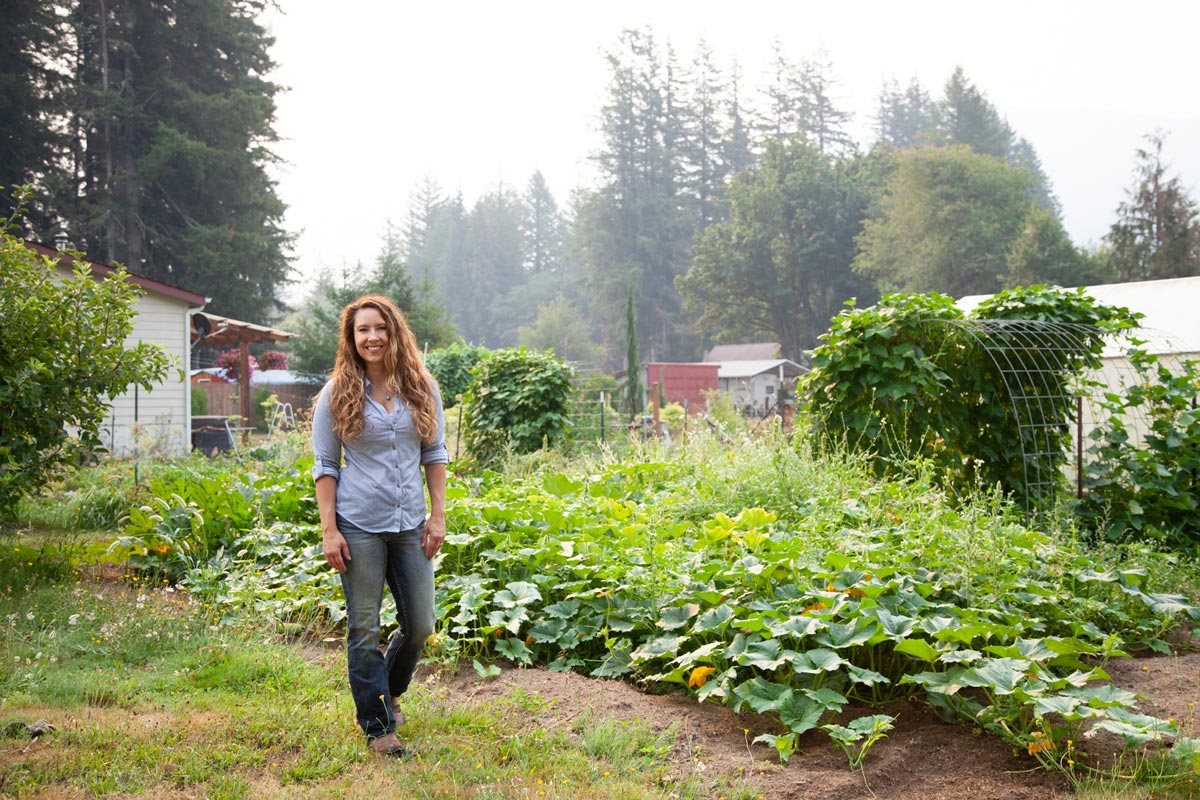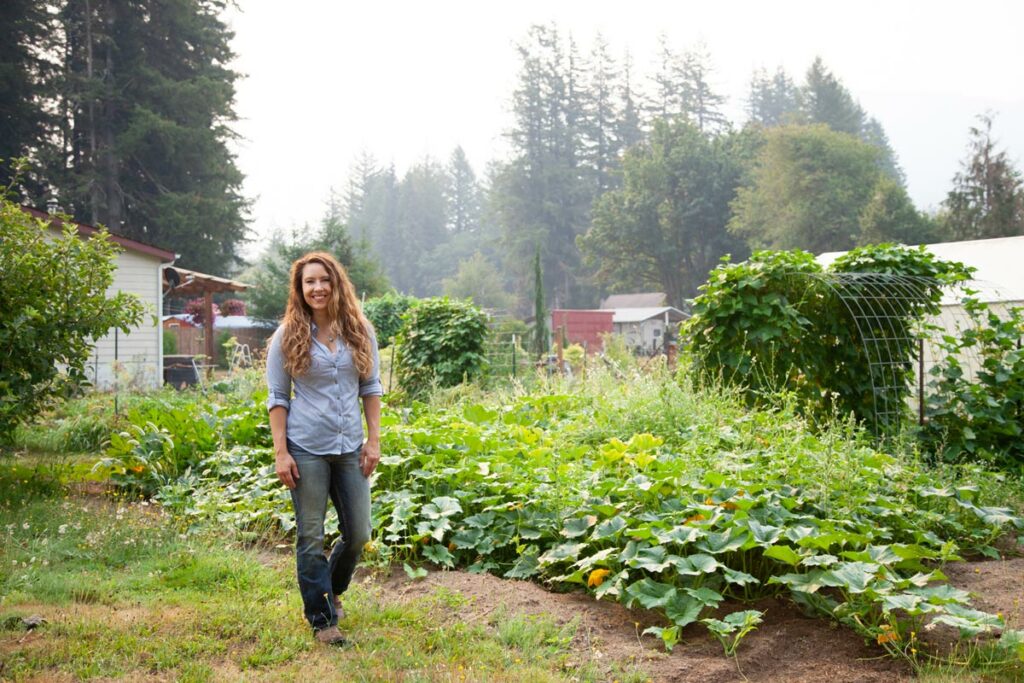 Other Gardening Articles You May Enjoy