Some of the links below are affiliate links, which means I will earn a commission at no additional cost to you, if you click through and make a purchase. Regardless, I only link to products we use on our homestead or believe in.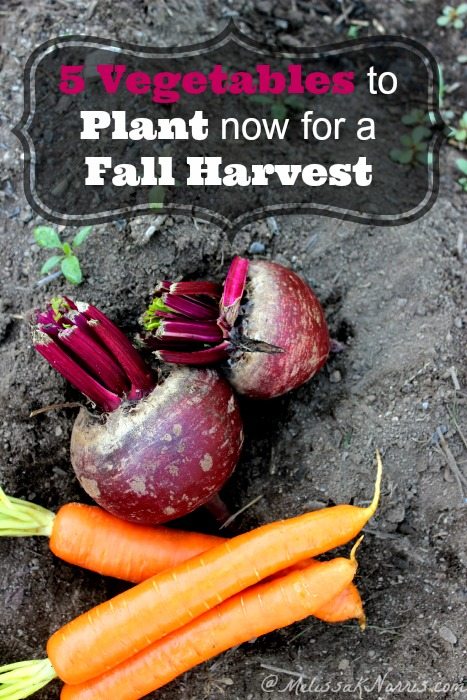 There's nothing as good as harvesting home grown vegetables from your own backyard. One of my favorite things about summer is having a free grocery store next to my house. Growing up and the first years of our marriage we planted our garden the end of May and wound up the harvest by the first of October.
Our food bill went down considerably and we naturally ate more vegetables than any other time of year. As I became more of a garden and determined to live a self-sustainable lifestyle, I really wanted to be able to grow more of our food year round. The cooler and somewhat normally soggy temperament of the Pacific Northwest seemed to make that out of the question. Do you see my extreme pouty face?
If I only planted warm weather or summer crops, the above statement is true, but cool weather and root crops, now these are a whole 'nother story. And I love stories that take me by surprise, how about you?
Cool weather crops are sometimes grown during the summer months around here, especially in places with cooler or more mild summers, but they really thrive in the early spring and fall.
The trick, you need to plant them now in order to harvest them this fall. Seems kind a weird, right, you plant during the hottest part of the year, in the dead smack middle of summer for fall? Yep, you do.
These are some of our favorite fall and cool weather crops to grow. Depending upon your first hard frost date, you might be able to sow some of these up into September or about 4 weeks before your first hard frost. Our's is typically the tale end of October or first of November.
These are 5 vegetables to plant now for a fall harvest.
1. Carrots. Carrots are an excellent fall crop. If your winters aren't extreme, you can even leave them in the ground and cover them with a layer of straw or mulch. Plus, you get to make carrot cake and carrot muffins and baked carrots and… yea, I kind of like carrots. Carrots are best sown by seed on top of the soil. Keep soil moist until they germinate and thin once they greens are a few inches tall.
2. Beets. Beets are something I developed a taste for as an adult. But they're like carrots, you can keep them in the ground or store them in the root cellar. They're super yummy pickled, roasted with garlic, or in my Chocolate Gluten-Free cake. I might have a thing for vegetables and dessert. Here's our complete tutorial on how to plant and grow beets.
3. Parsnips. I love roasted parsnips with a bit of butter and garlic. Like I will eat the entire pan by myself, in one sitting, without sharing unless I really absolutely have too.
4. Cabbage. Oh, cabbage, I love you stuffed and rolled, shredded in a slaw, and fried in butter with some sausage. Cabbage is one you should plant using seedlings. If you don't have any started, many nurseries and stores will have seedlings for sale this time of year.
5. Kale. How did I live over two decades without knowing about kale? We adore kale. It's super easy to grow. Sow it by seed on the top of the soil either in rows or scatter it for a cover crop. These kale chips are so good my son even questioned if they were actually a vegetable.
What are your favorite fall crops? Do you grow any crops year round?
Interested in growing more vegetables into fall? Learn how to cool your soil during planting, which crops to sow from seed, harvesting tips, and how to use the frost to your advantage.