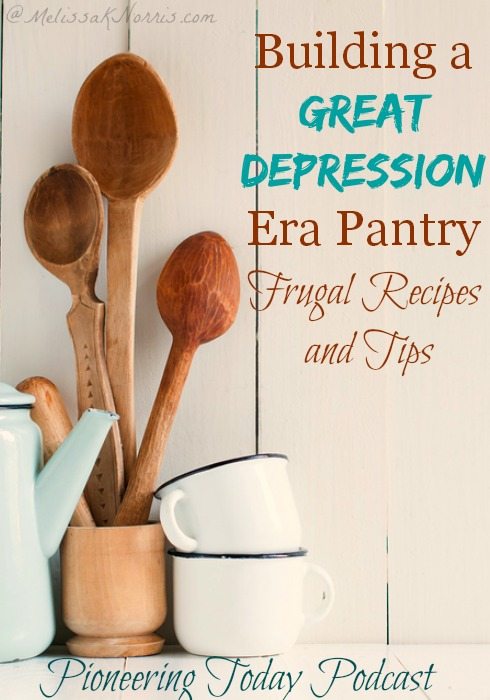 During the Great Depression, people lived on extremely frugal budgets. My father was raised during the Great Depression and it shaped the way he brought us up and lives today. Learning from those who have lived through hard times and their lessons is important. I share his tips and how to create a Great Depression-era pantry with frugal tips and recipes.
The number one crop and food my dad had during the Great Depression was beans. They're a prolific crop. With just two 12 foot rows, we have enough Tarheel green beans to can 80 pints of green beans, 2 cups of dries bean for seed for next year and a giveaway on the blog, and 8 quarts of canned shelled white beans.
Beans serve as a vegetable and one of the vegetables my kids will eagerly eat and ask for. The Tarheel green bean is meatier than a store-bought green bean and a buttery flavor. We just add salt, but you can add bacon, ham, or fatback for extra flavor. Because bacon makes everything taste better, right?
During the Depression, my father's family ate green beans every night. Learn how to can green beans here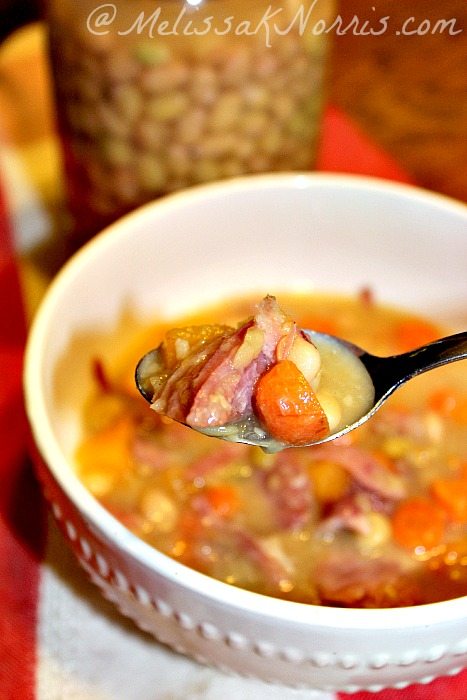 Shelly beans (a dried bean) can be used as a vegetable and is extremely versatile. A Great Depression style pantry has ingredients that can be turned into multiple meals and dishes. Shelly beans can be added to soups (one of our most viewed recipes is Bean and Ham Soup-Frugal supper series), stews, chili, hummus, and our 10 minute refried beans. Adding beans is a great way to stretch a budget and make a meal larger.
During the Depression you used all parts of meat. Cooking a whole ham, roast, or bird is cheaper per pound and allows you to use the bones to make further meals. Use the ham bone in bean and ham soup, make stock and broth from beef, turkey, and chicken bones.
Soup beans is my father's favorite. You simmer shelled beans with salt, a bit of onion, and garlic (because garlic is bacon's best friend, it makes everything better too). You cannot, cannot have soup beans without cornbread. At least, that's my father's opinion.
I can our shelled beans so I can make a quick meal in a hurry if I haven't planned ahead to soak my dried beans. Here's how to pressure can shelled beans.
A Great Depression style pantry is whole food items, very basic items that can be made into a variety of different things. Flour or wheat berries to grind into your own flour.
Flour can be made to bread and fry meat, baked goods, biscuits, tortillas, bread, and as a thickener for gravies and sauces. Wheat berries are a great food storage item because they store indefinitely. For more on choosing a flour grinder and grinding flour at home click here.
Wheat berries can also be soaked and made into a cooked cereal.
Salt is another basic. It can be used as a seasoning and to cure meat. For more on foods to store at home check out Must-Have Pantry Items For Long-Term Storage.
Sugar was a rationed item during WWII but it was also hard to come by during the Depression, and quite frankly, we could all benefit from eating less of it. But a certain amount of sugar could be found in most kitchens. Honey is another item a Great Depression-era pantry would have used as you could get honey from local hives and not have to use your ration coupons like you would have for sugar. Though sugar was a ration item, my father didn't mention not having enough of it.
Butter is an item my father had, but it wasn't something they got from the store, but from their milk cow. The milk was churned into butter, homemade sour cream, and of course milk. Lard is a Great Depression kitchen staple. Lard is preferable for baking and from pigs. But tallow is from beef fat and great for soaps and candles.
Because my father had chickens, they had eggs. But during the winter months, eggs were harder to come by and were another item not easily gotten from stores. This cake was my great-grandmothers and the cake has no fresh eggs or dairy in it. Many cakes during the Great Depression, often called wacky or crazy cakes, didn't use eggs or dairy. I make this cake often it is very moist, easy, and one of our all time favorites click here for my Grandmother's Heavenly Chocolate Cake recipe.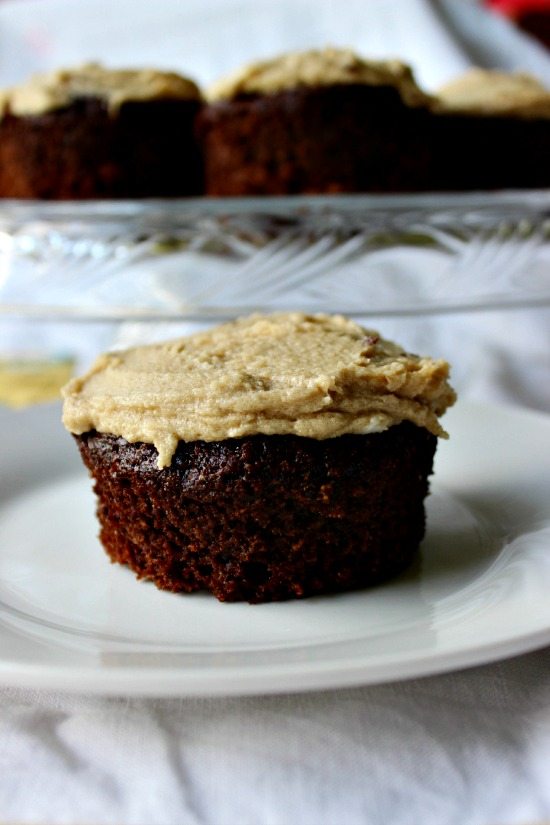 You can learn how to render your own lard here. Lard is great for tortillas and frying. Lard tends to melt faster when making pie crusts and I had to add a tad more flour. The flavor of lard is great, but we had to
Oatmeal is a Great Depression staple. My father still eats a bowl of oatmeal every day. Oatmeal is inexpensive, easy to cook, and can also be ground into flour. Oats can be used as a binder in meatloaves or cookies.
A Great Depression pantry had the basics and requires learning to make things from scratch.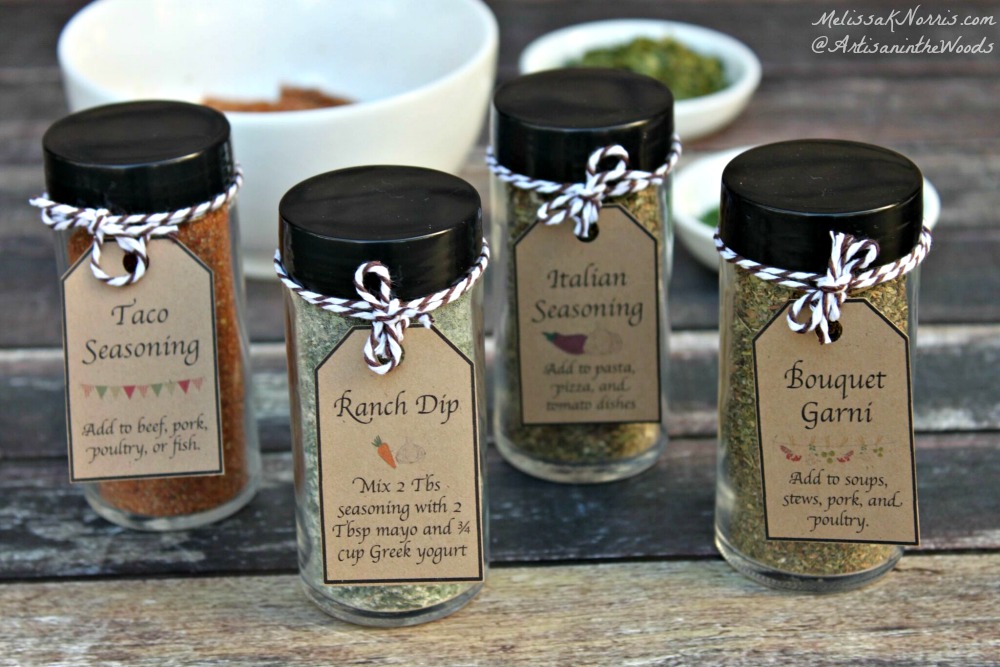 Spices are an easy and cheap way to flavor your foods. Spices in the store can be expensive for little glass bottles. Here are my favorite homemade spice mixes and free printable labels to go on them!
Learn how to cook without packages. Gravy is simple to make with a melted fat source, some flour or cornstarch as a thickener, and then milk or chicken stock to create a sauce or gravy. I use this in place of condensed cream of soup and here's the recipe and tutorial for making your own cream of soup replacement.
My book Hand Made: the Modern Guide to Made-from-Scratch Living helps you do exactly that with over 100+ from scratch recipes with more Great Depression Era tips and recipes.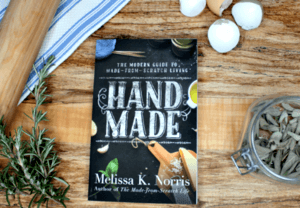 Are you ready to get creating your Depression Era Pantry? What recipes do you use from this time period?
More Simple Living Articles: