There's nothing more cherished than a homemade Christmas gift. Back in the pioneer days, almost all the gifts were handmade, carefully planned and thought out for months in advance.
Not all of us have months in advance to plan out a gift or the funds to buy a ton of supplies. What's a homesteader to do? We have a whole list of quick and easy (and affordable) DIY gift ideas.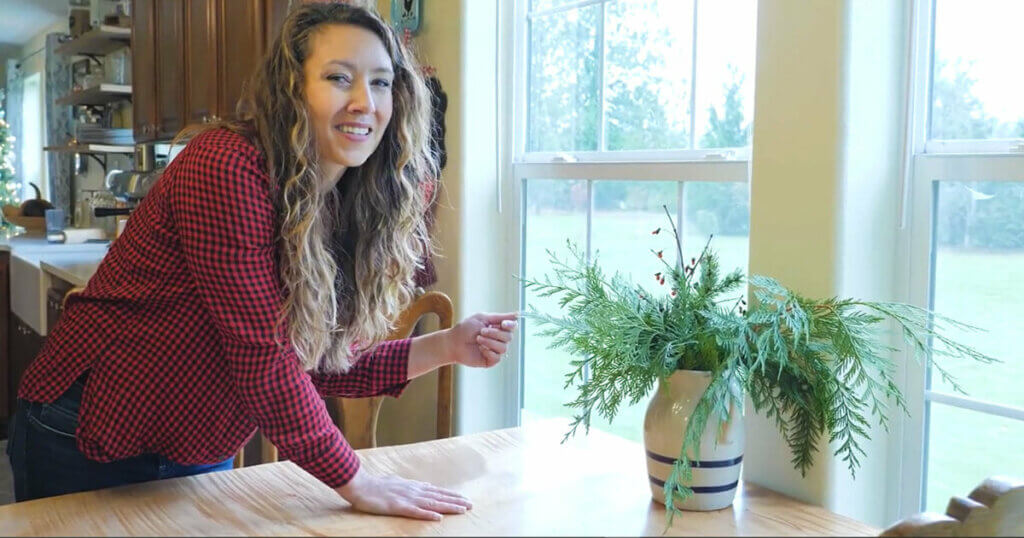 Certainly, the "best" homemade gifts are subjective, but I've put together a list of what I consider the BEST homemade gifts in this episode (#284) of the Pioneering Today Podcast.
And in case you're wondering, this isn't just my opinion of the best gifts. I'm basing this list on the gifts I've given where I've had the gift receiver come back and either complement the gift, ask for the recipe, or ask for MORE of the gift!
To me, that's a pretty big compliment and tells me it makes the cut for "best" DIY gifts.
In our home, when it comes to gift-giving, we definitely do a combination of DIY and store-bought gifts. If you missed my previous podcast episode where I shared the best and worst Christmas gifts I've ever received or given, you can check that out, or search for the Pioneering Today Podcast episode #281.
Homemade Personal Care Gifts
Lotion Bars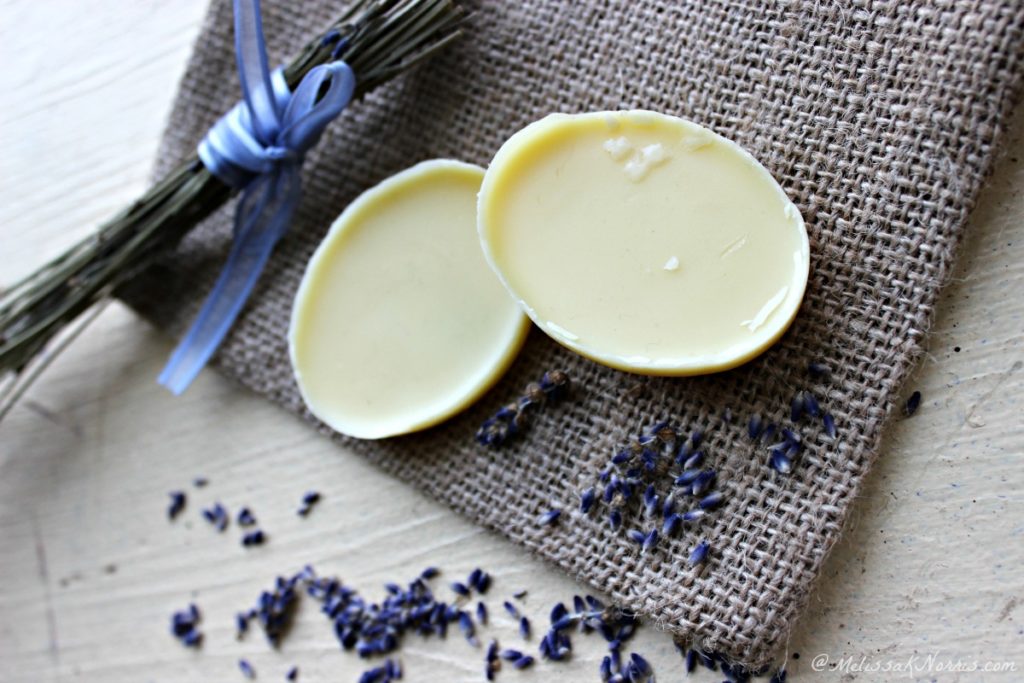 Homemade lotion bars are a perfect gift for both guys and girls in your life. I know it doesn't sound like a very manly gift, but I've gifted these to many men and they really do love them (especially if they're unscented).
Homemade lotion bars are a great option because they use only three simple ingredients which makes them safe for all skin types, but you can also get fancy by using your own homemade infused oil, homegrown and dried herbs, and a few drops of essential oil for more scent (be sure to know proper essential oil dilution ratios).
Homemade Soap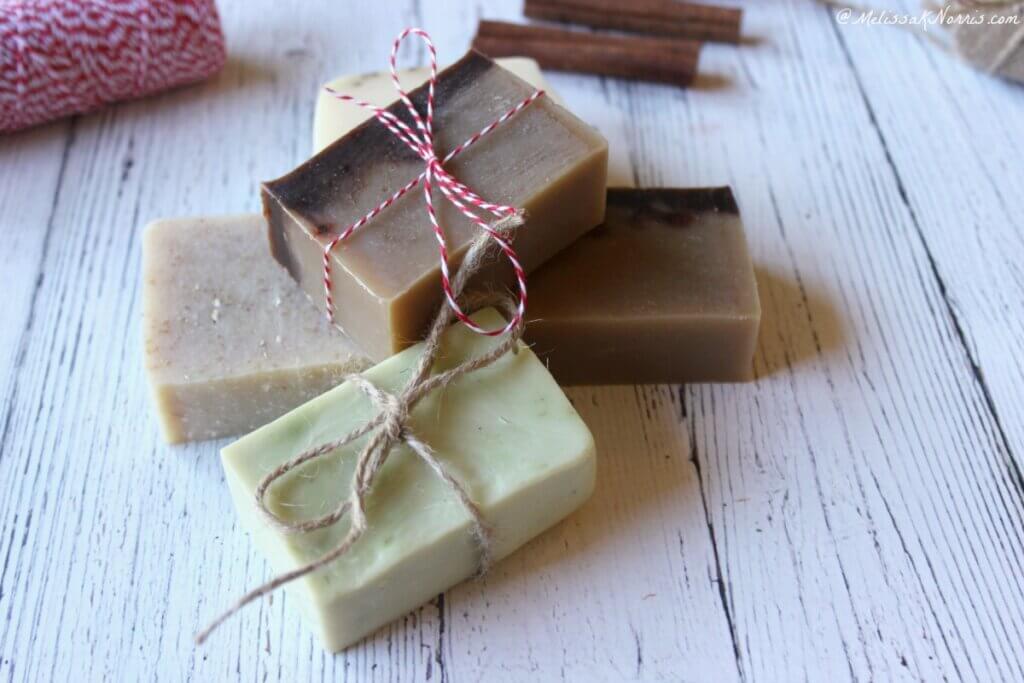 Don't be intimidated by making homemade soap! It was one of the things I learned LAST in my homemaking journey, and now I wish I wouldn't have waited so long because it truly is simple. If you're just not ready for handling lye, you can always use a melt-and-pour soap.
Lip Balm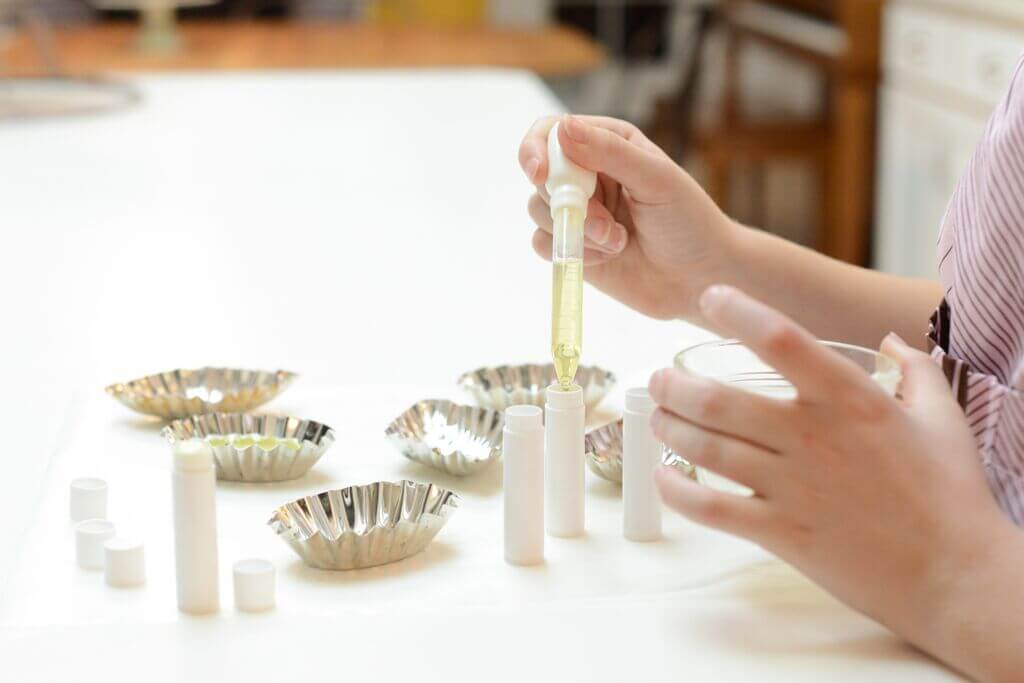 I prefer making lip balm in tubes because, as a gardener, I don't always want to dip my soil covered fingers into a tub of lip balm! This is my basic super easy tutorial for 3 ingredients homemade lip balm.
Homemade Tinted Lip Balm – The tinted variety is for the ladies on your list (whereas the lip balm can work for guy or gal). The nice thing is you can fully control the ingredients and the color added. 
Handmade Bath & Body Care Course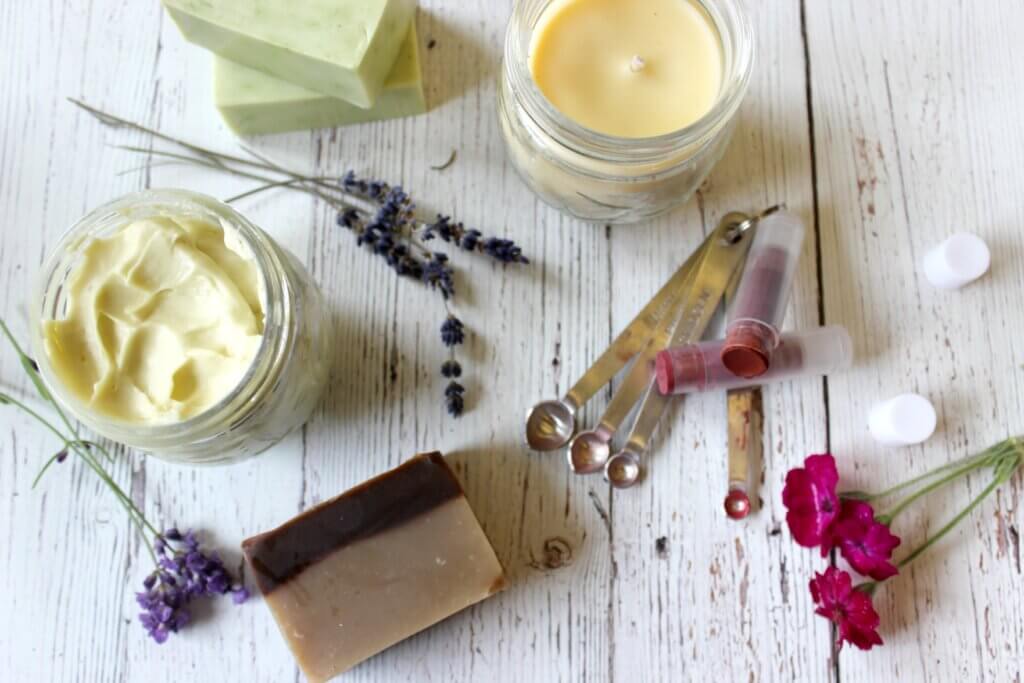 If you're really into making your own homemade body products like lip balm, body butter, soaps (even homemade candles!), or you know someone who is, then you can give yourself the gift of my handmade natural bath and body care course (at the time of this writing, it's even on SALE!).
Homemade Food Gifts
Brownie Mix in a Jar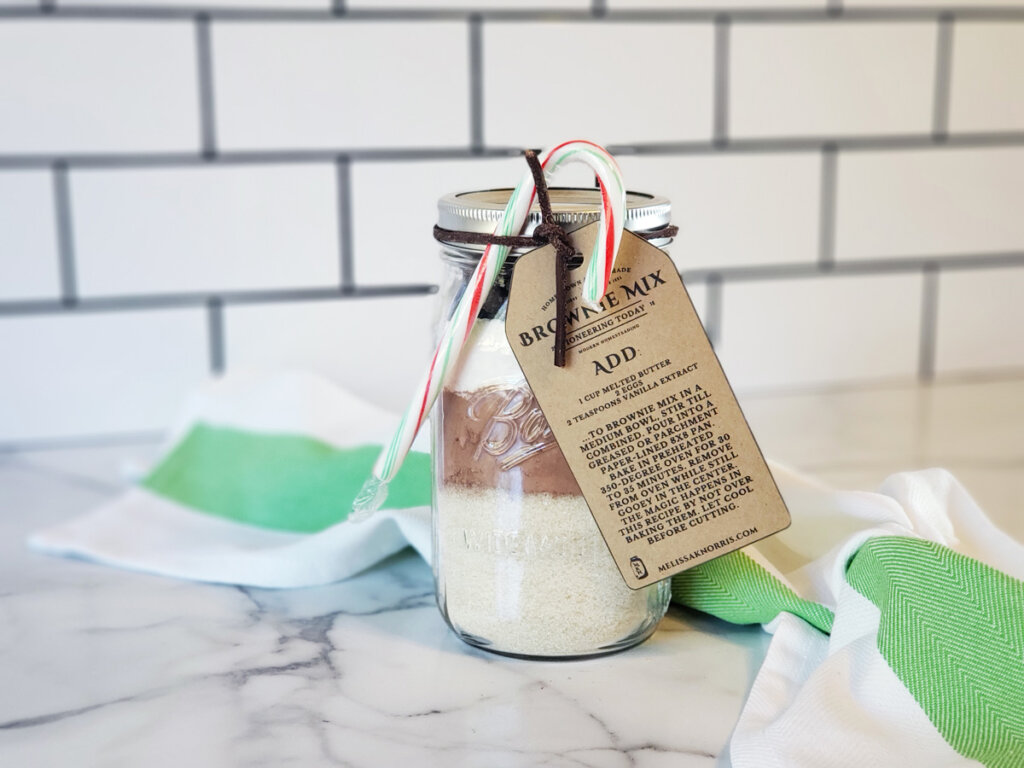 Give me brownie mix in a jar any day and I'm a happy camper! Not to mention, this mix is better than any store-bought brownie mix I've tried…EVER!
If you're a fudgy, chewy, super-rich brownie lover, this is the brownie recipe for you. (Hint: You can easily sub in a GF flour blend and these brownies turn out just as delicious!)
No Knead Artisan Bread in a Jar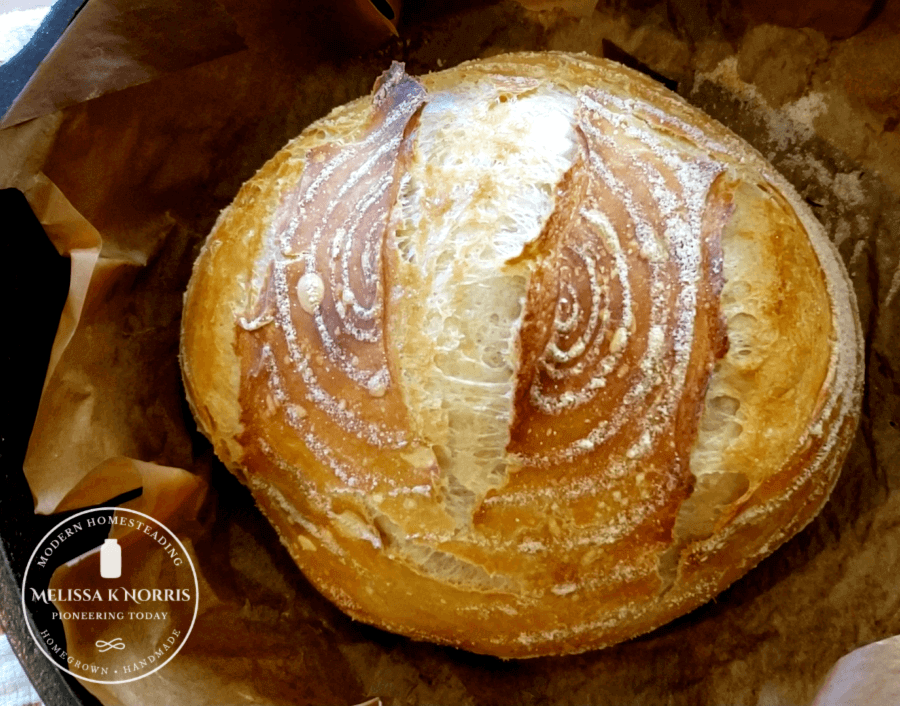 No-knead artisan bread mix in a jar is a great gift for those who love bread but might not be the best baker or aren't able to do all the kneading that typical bread recipes require. The beauty of this gift is that the only additional ingredients needed to make the bread are water and apple cider vinegar. PSST, there's even free printable recipe tags to put on your jars for gift giving.
Pair this gift with a Danish dough whisk, tie it up with some twine, and you have a perfect gift!
Home-Canned Veggies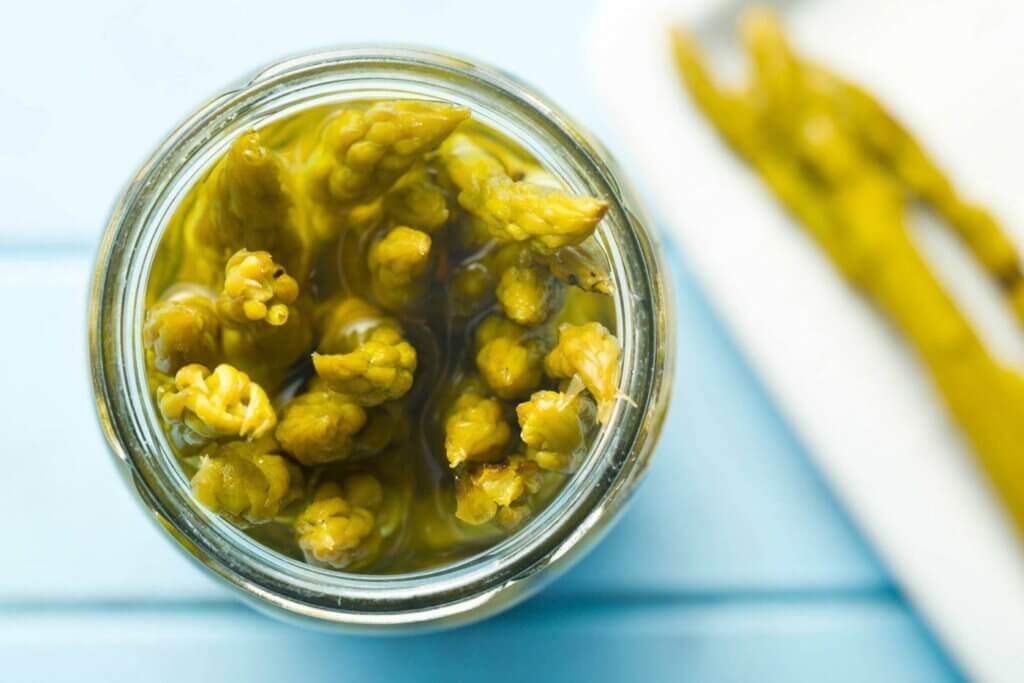 Homemade pickled asparagus may sound like a silly gift, but it's actually a gift I give each year to my brothers. I have to give them two jars though, because they actually eat an ENTIRE jar Christmas day alone! So I give them two, that way they can take a whole jar home.
Jams, Jellies, Fruit Butters and Syrup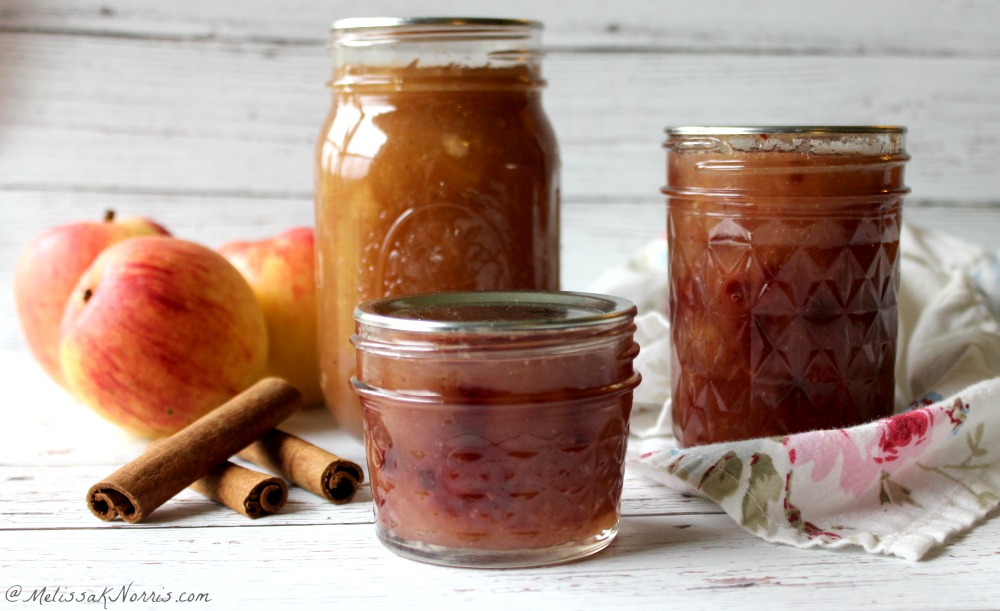 Homemade Jam, Jelly, Fruit Butter or Syrup. I love pairing a jar of these with a jar of homemade no-knead bread or pancake mix. Now the gift receiver has two gifts they can bake up and use together!
Our favorites are my low-sugar, no pectin strawberry jam recipe, my blueberry lime jam (which sounds strange but is incredible!), or my homemade maple syrup. You may also like apple pie jam (pictured above), or even apple pie filling in a jar.
Cake Mix in a Jar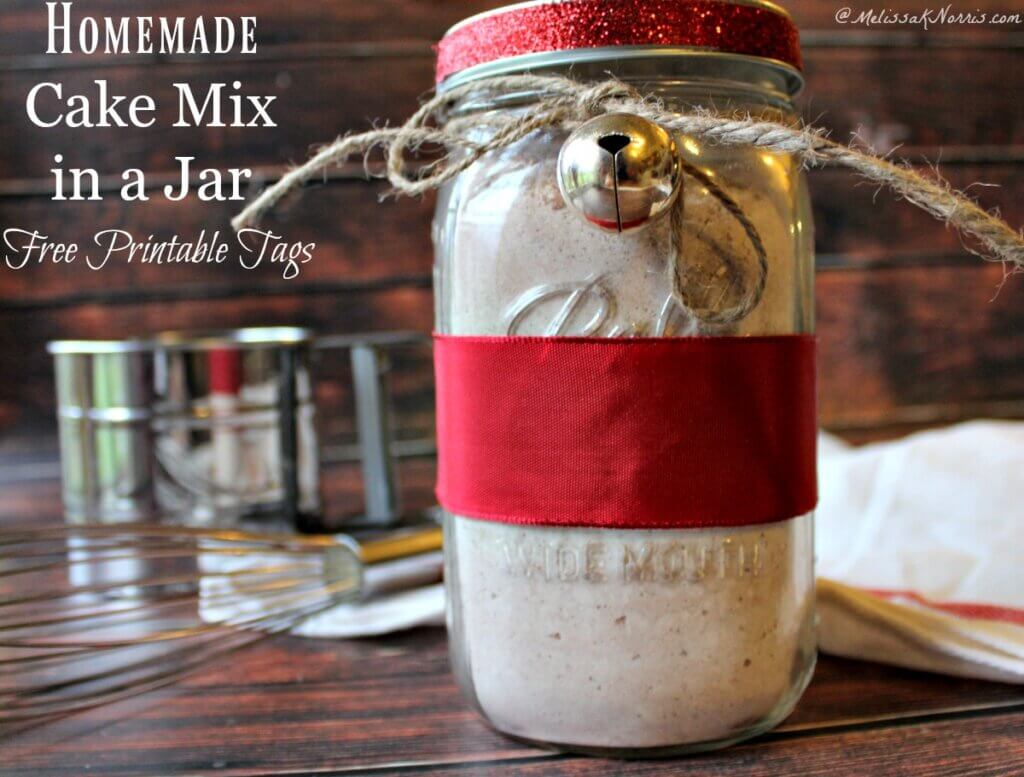 As much as I love brownie mix in a jar, I might love cake mix in a jar, too! This is fantastic to have on hand for birthdays or a night where a cupcake will just hit the spot.
Plus, this homemade cake mix in a jar is SO MUCH BETTER than a store-bought box.
Homemade Pancake or Muffin Mix in a Jar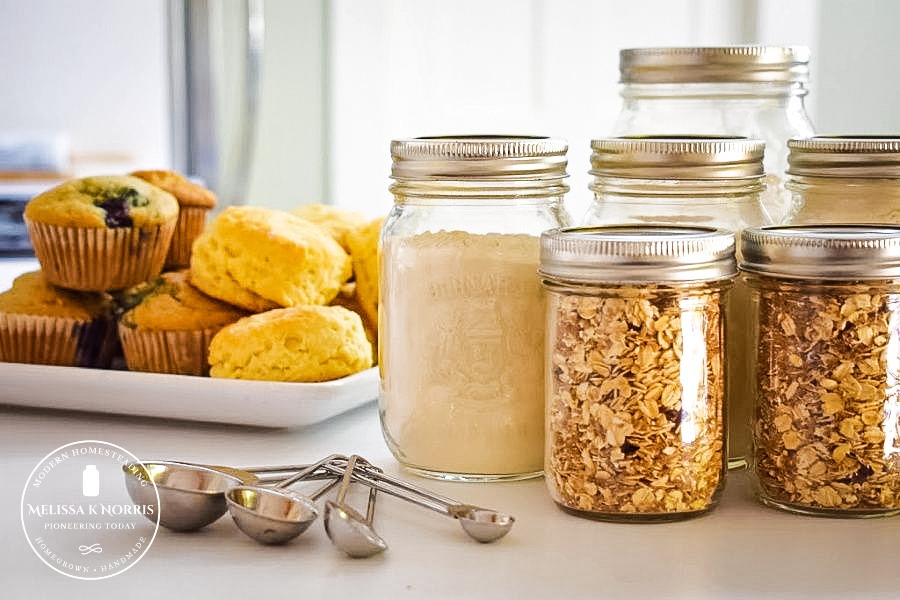 Give the gift of pantry staples. These homemade pancake mixes or muffin mixes in a jar are so fantastic for a busy mom, or a mom of littles or a mom just getting used to "from scratch" baking.
With just a few ingredients, and about 15 minutes you can whip up quite a lot of gifts.
Do you make homemade gifts? I'd love to hear what you make, especially if it's something we haven't listed above! Leave me a comment below, then be sure to share this post on social media for all your DIY friends!