Some of the links below are affiliate links, which means I will earn a commission at no additional cost to you, if you click through and make a purchase. Regardless, I only link to products we use on our homestead or believe in.
The holidays are upon us and it's time to get all those gifts for the homesteader in your life. Take it from me, a fellow homesteader, these are the top gifts that I've ever received (or bought for myself!). Everything from the cast iron in the kitchen to organizing the garden, personal care items, and even those gifts to NEVER give!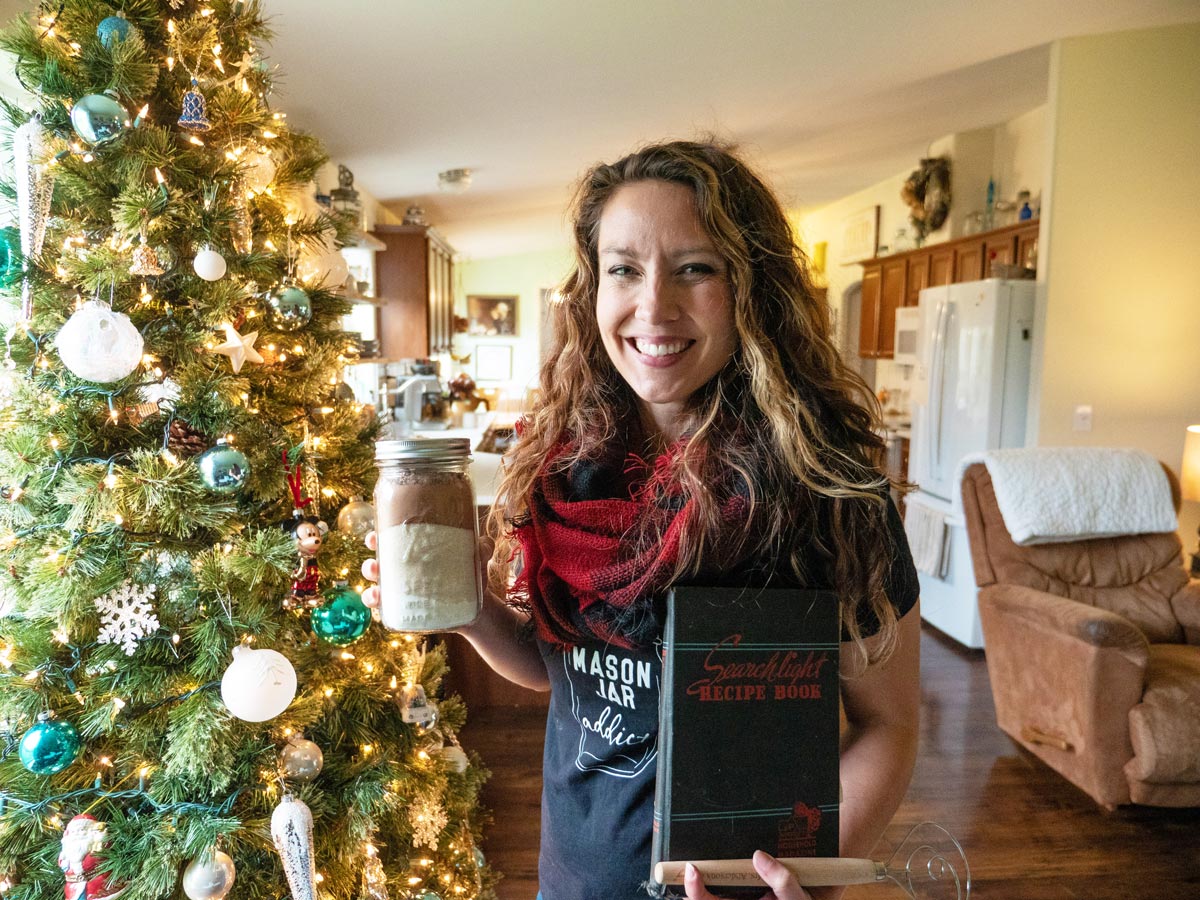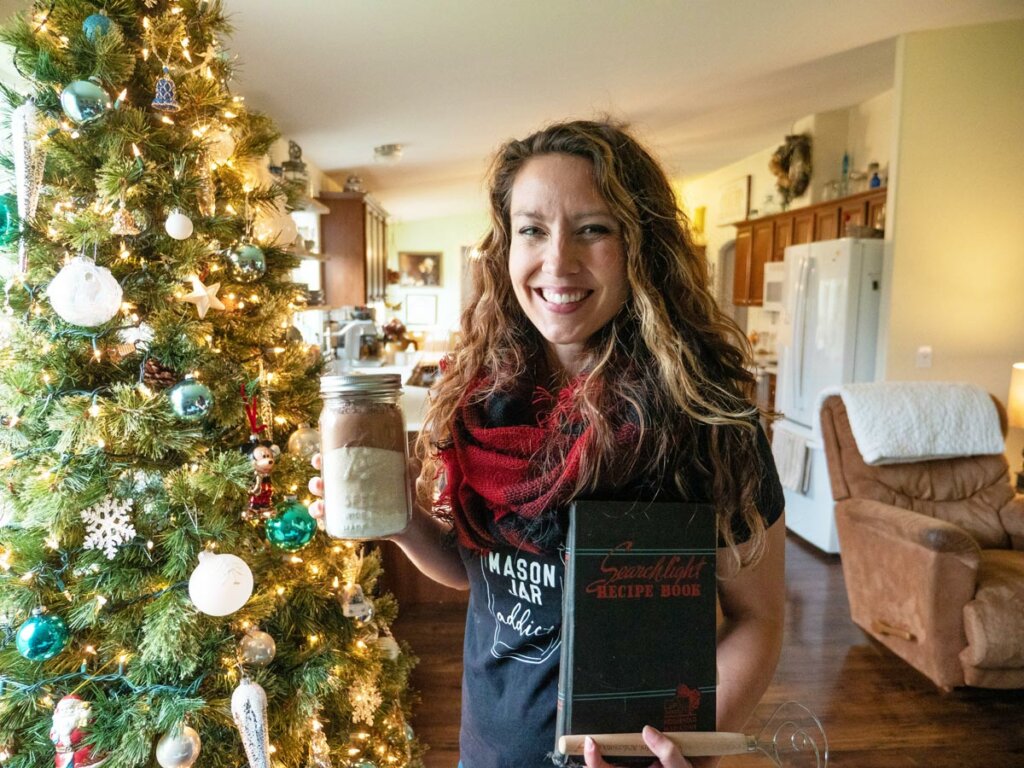 It's close to the holidays and you may be wondering just what to get for your homesteading friends!
If you'd rather listen, you can click the podcast player above and hear about my favorite gifts (Episode #281).
I've covered everything from the kitchen to the garden, tools, gadgets, and more!
Gifts for the Kitchen
There are so many gifts I've been given that I use daily in the kitchen! It's hard to list my favorites, but one that I couldn't live without is my Breville espresso maker! This is one gift that certainly does get used daily (and often times twice daily!).
Here are the rest of my favorite kitchen gadgets, books, and tools: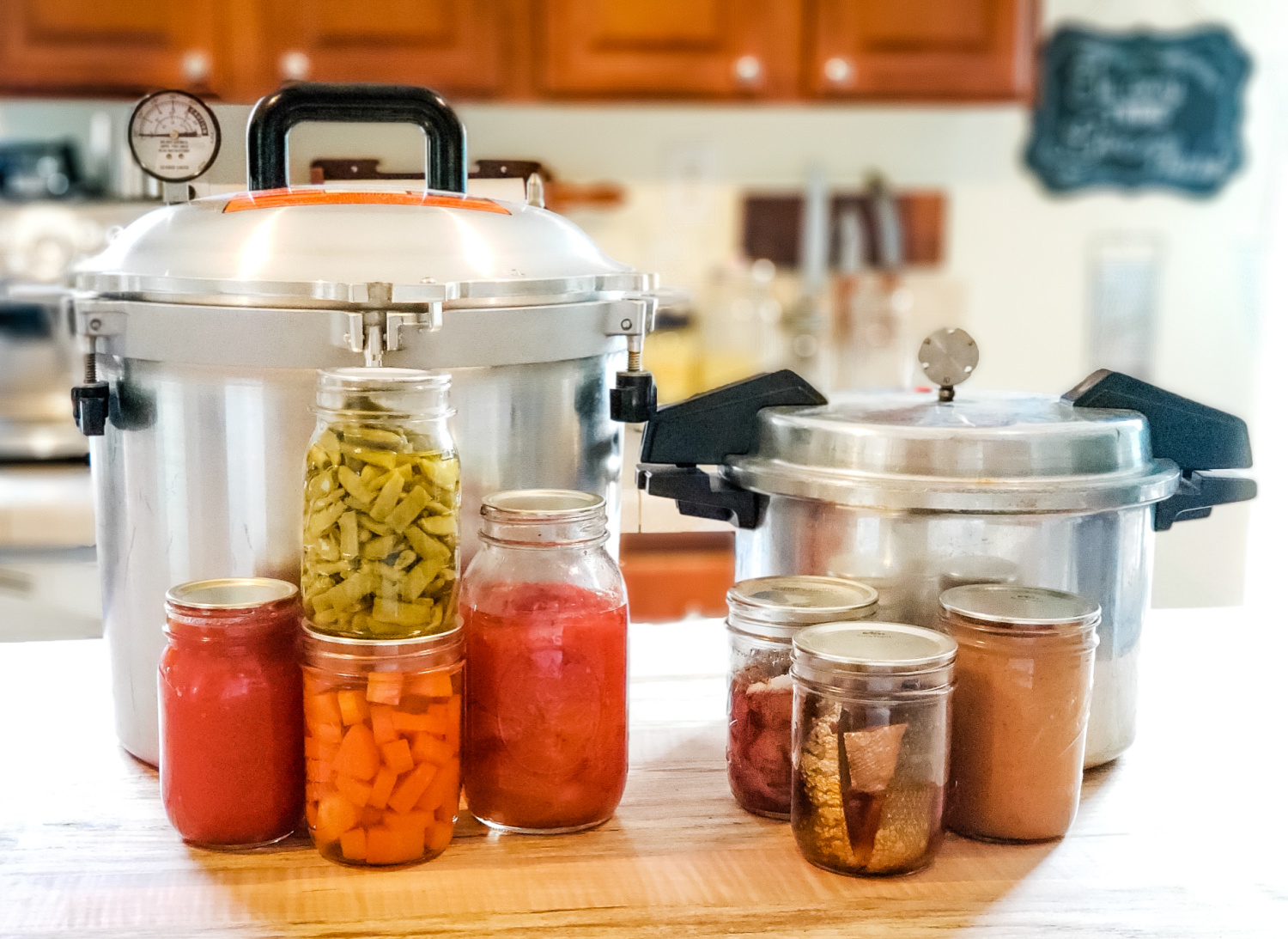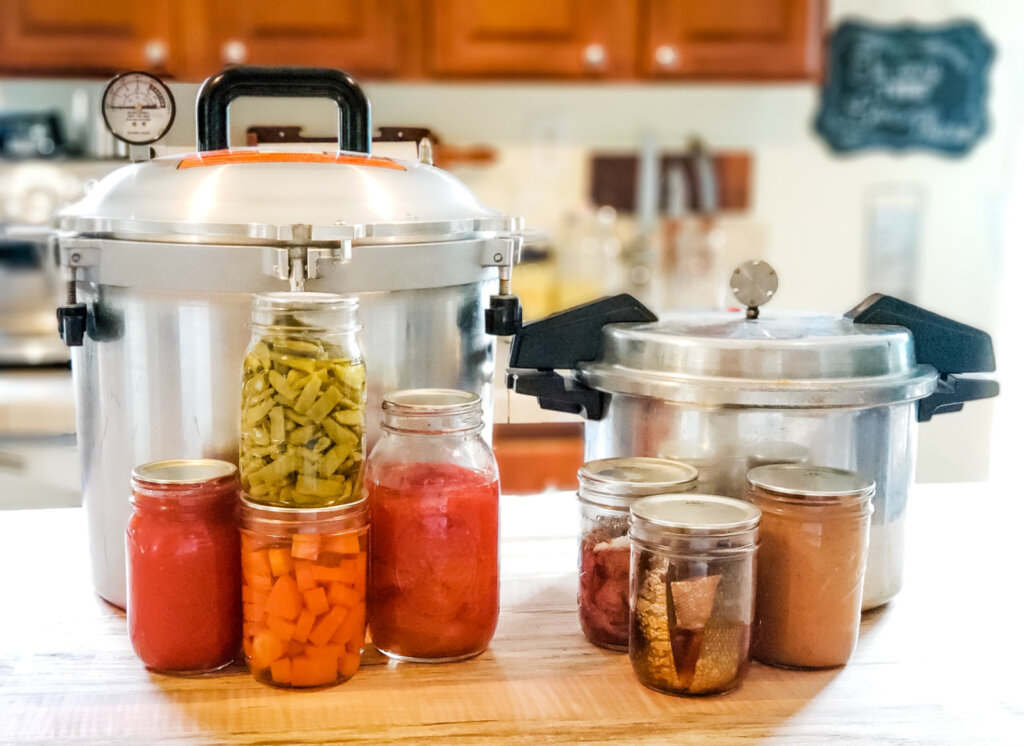 Gifts for Preserving
Any homesteader will love gifts that have to do with preserving!
One gift that my husband continues to get points for is my All-American Pressure Canner.
Though not a gift I use daily, every time I pull it out to preserve food, I'm so thankful I have it. It's a gift that will last well beyond my lifetime and will probably be passed down to my daughter.
But I truly wouldn't want to be without the following preserving tools (and if any of them broke or got lost, I'd replace them in a heartbeat!):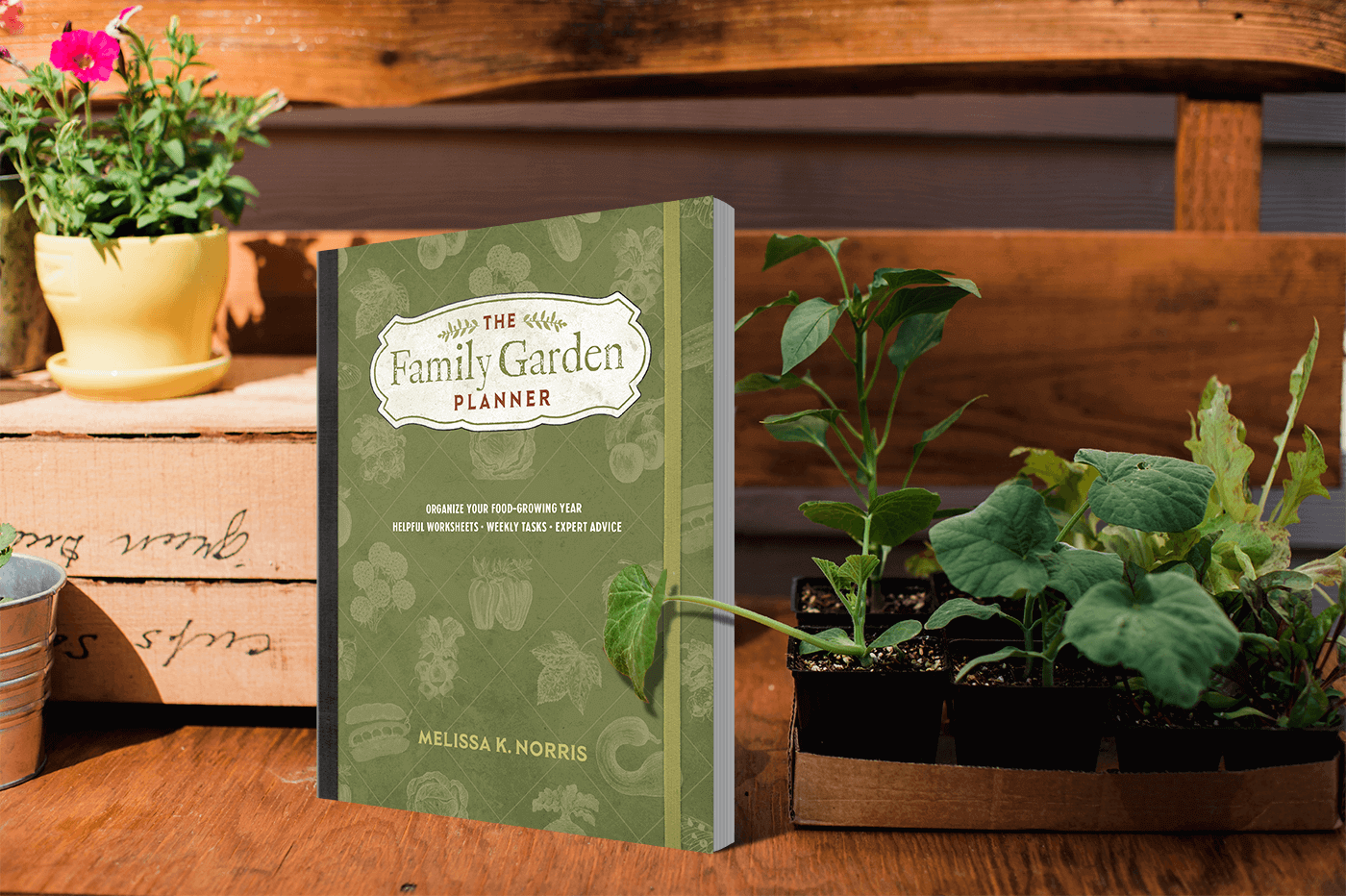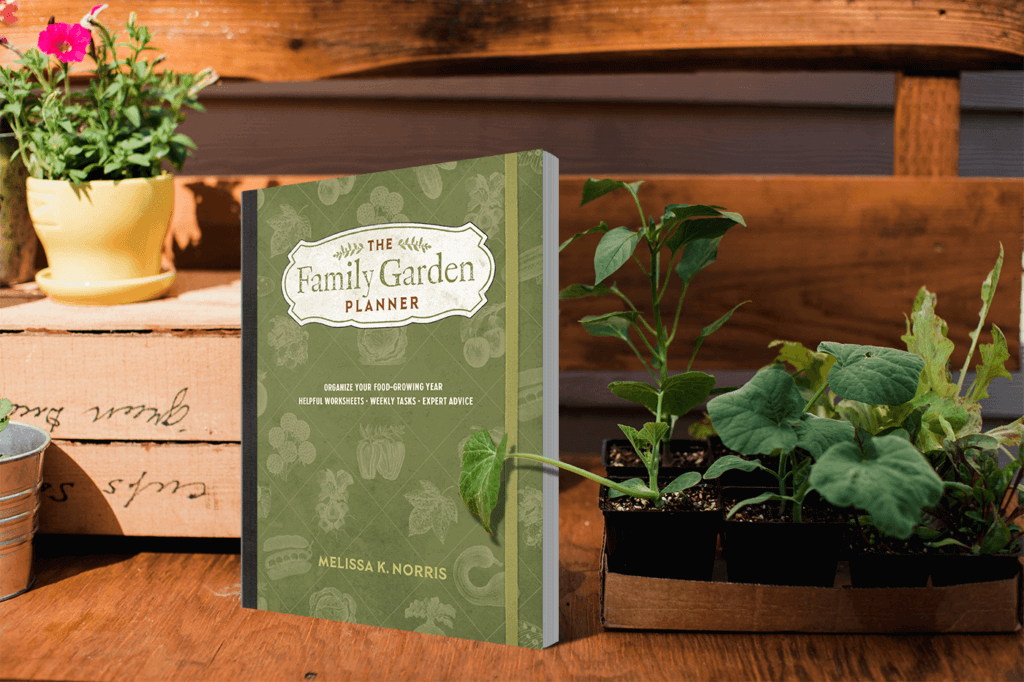 Gifts for Gardening
For the gardener in your life I can't recommend enough my two books; The Family Garden Plan and The Family Garden Planner.
Although they go hand-in-hand quite well, they're each a stand-alone book on their own. If you know someone who wants to get better, more organized or do more as a gardener, I highly recommend both of these books.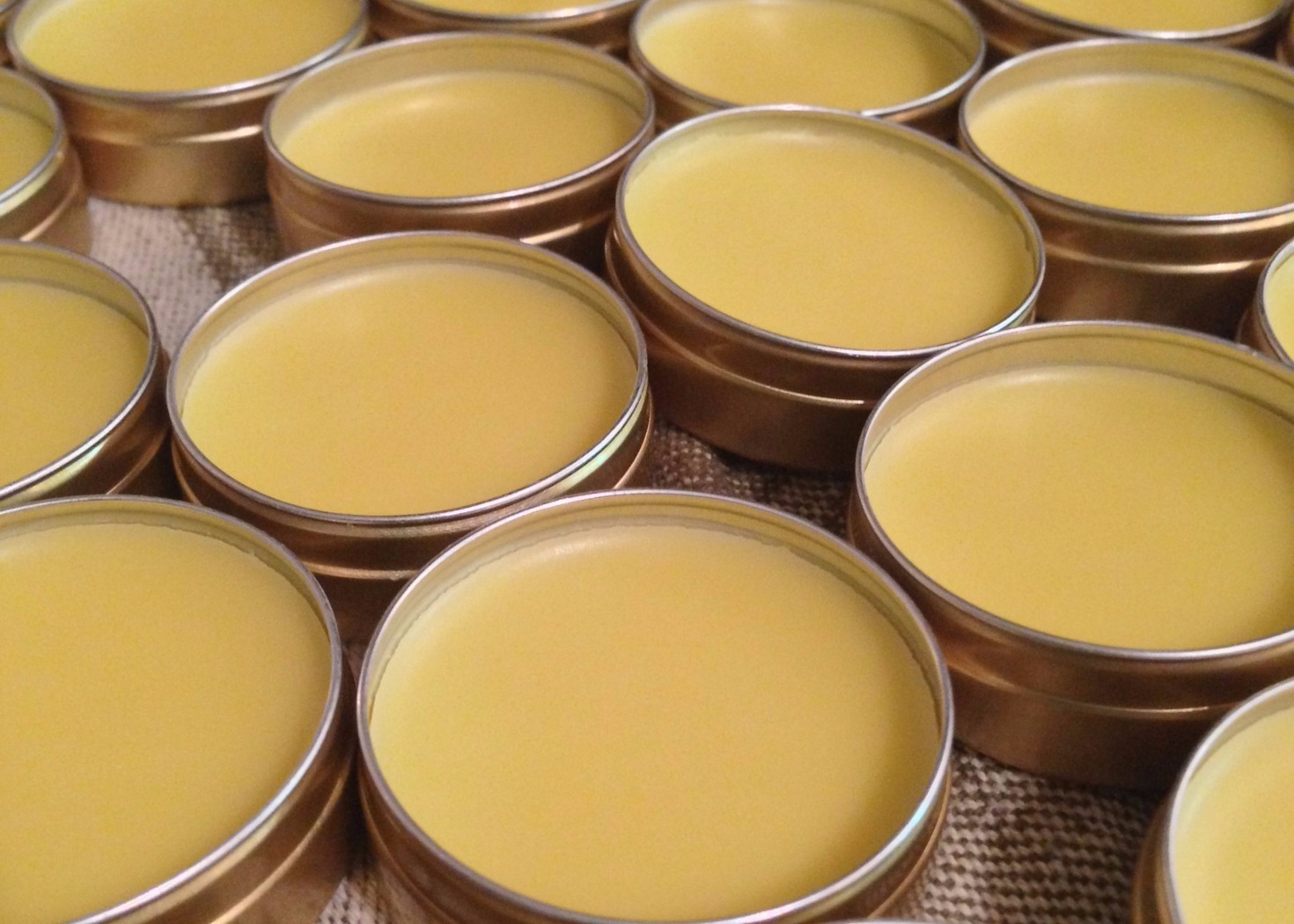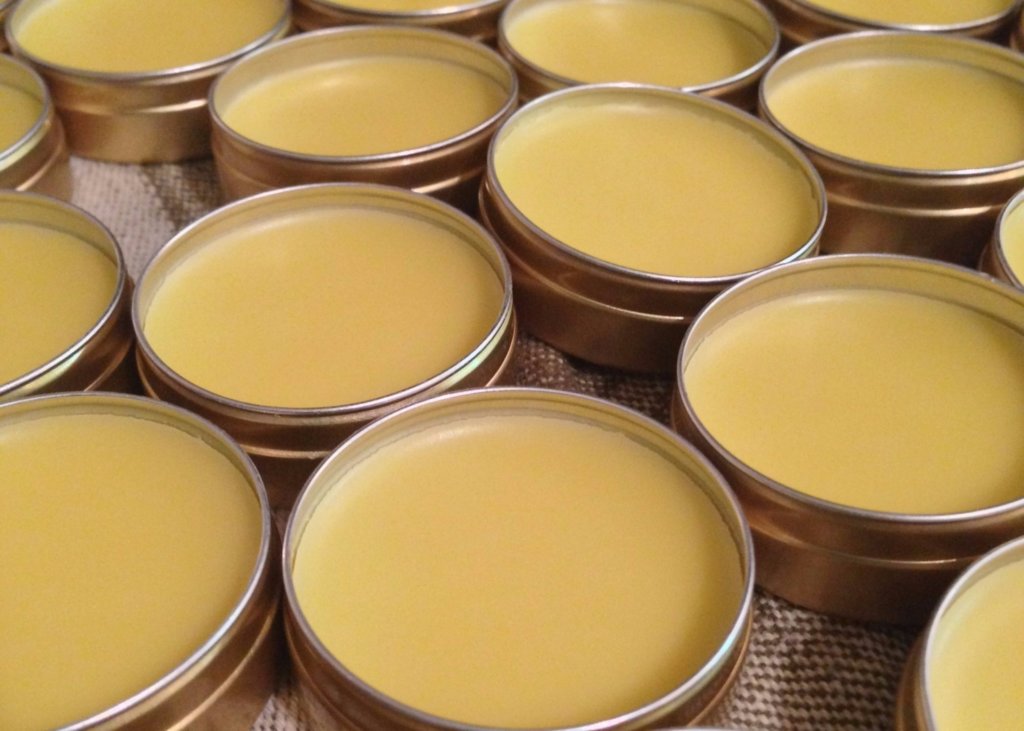 Gifts for Pampering
Although I'm a country girl through and through, I still love a bit of pampering in my life!
I truly like to put on makeup because it makes ME feel good! Furthermore, I love a good handmade product that I know is heartfelt and good for me (meaning I can actually read all the ingredients!).
There are a few options when it comes to gifts like these. First, if you're not a DIYer, you can always head over to MadeOn and check out their products! Their lotion bars are amazing and are very similar to the homemade lotion bars I make for myself!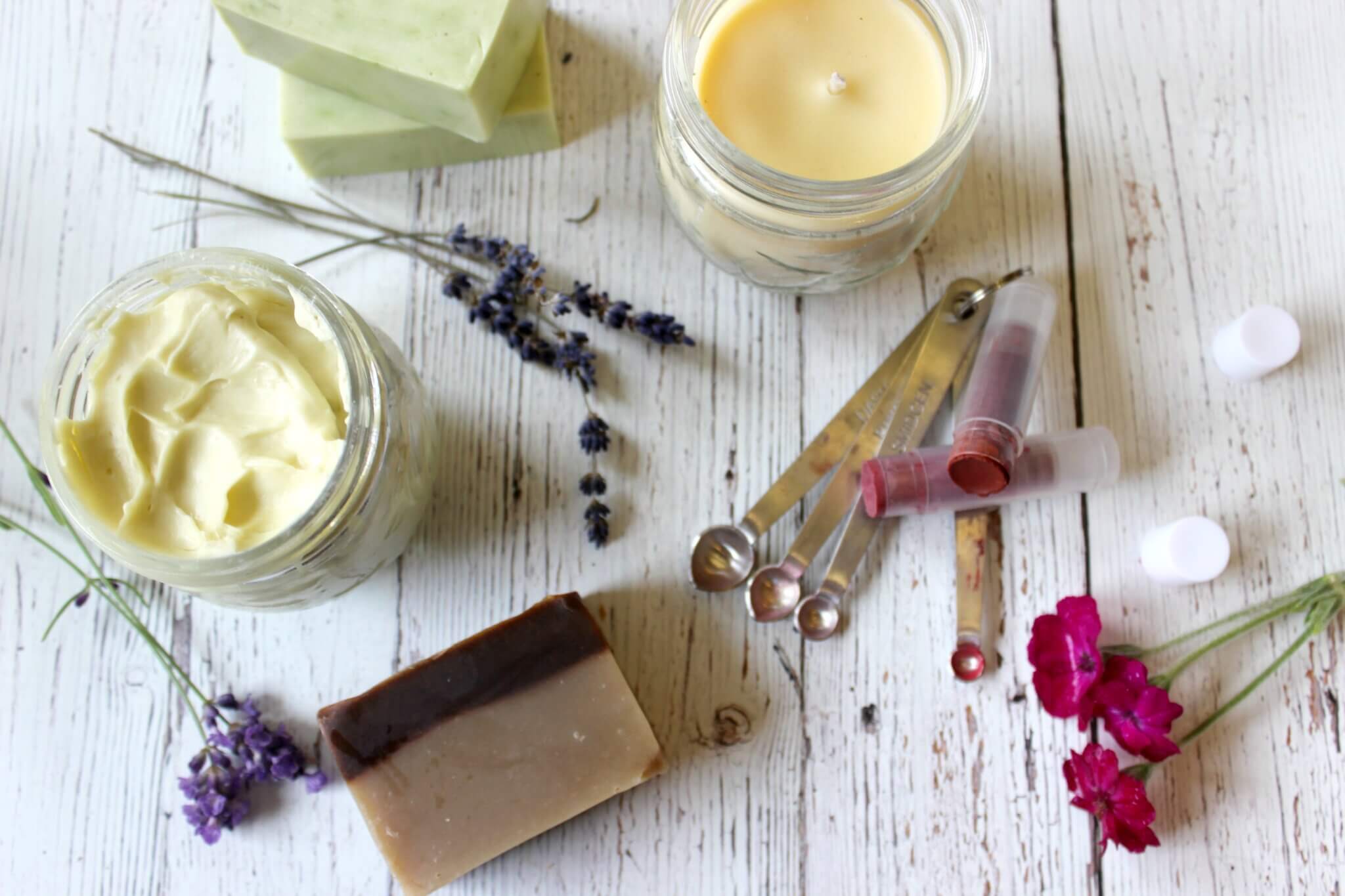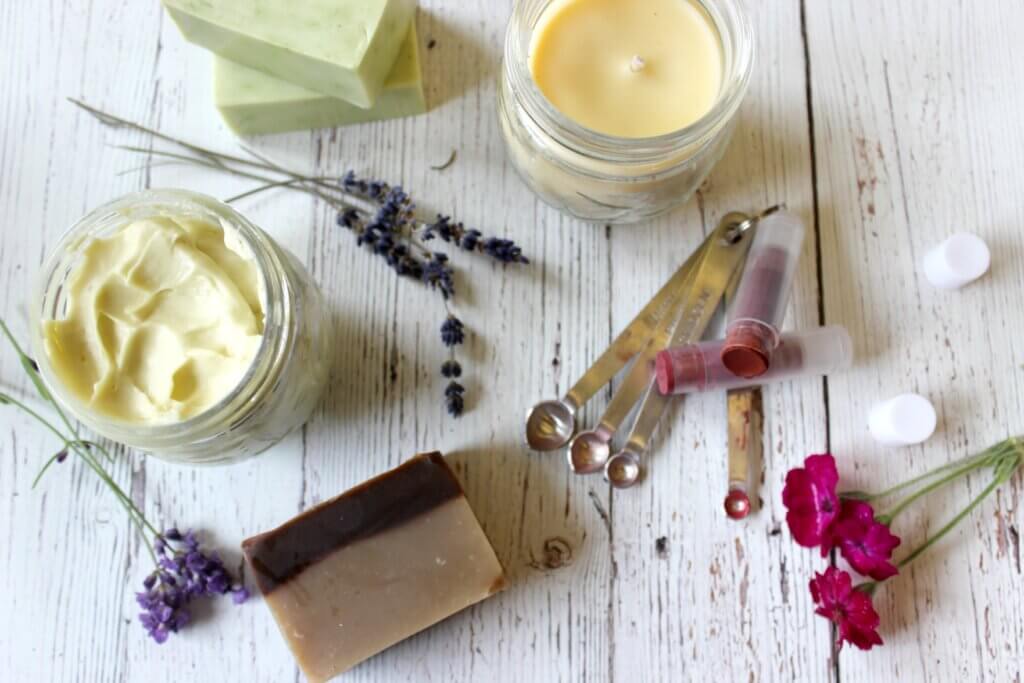 More Homemade and Heartfelt Gifts
As I stated before, a homemade gift just tugs at my heartstrings. In fact, I love handmade gifts so much I have a full handmade masterclass FILLED with instructional videos on how to make your own!
I don't know about you, but I'll never turn a handmade gift down! They also happen to be some of my favorite things to gift (and usually take the least amount of time to make!).
You may not have all the supplies needed for some of these recipes (although many you may have everything needed!), so make a mental note for next year and be sure to bookmark this post!
Then, when you're ready to wrap up that gift for the homesteader in your life, be sure to check out my DIY gift bags and tags from the Great Depression Era!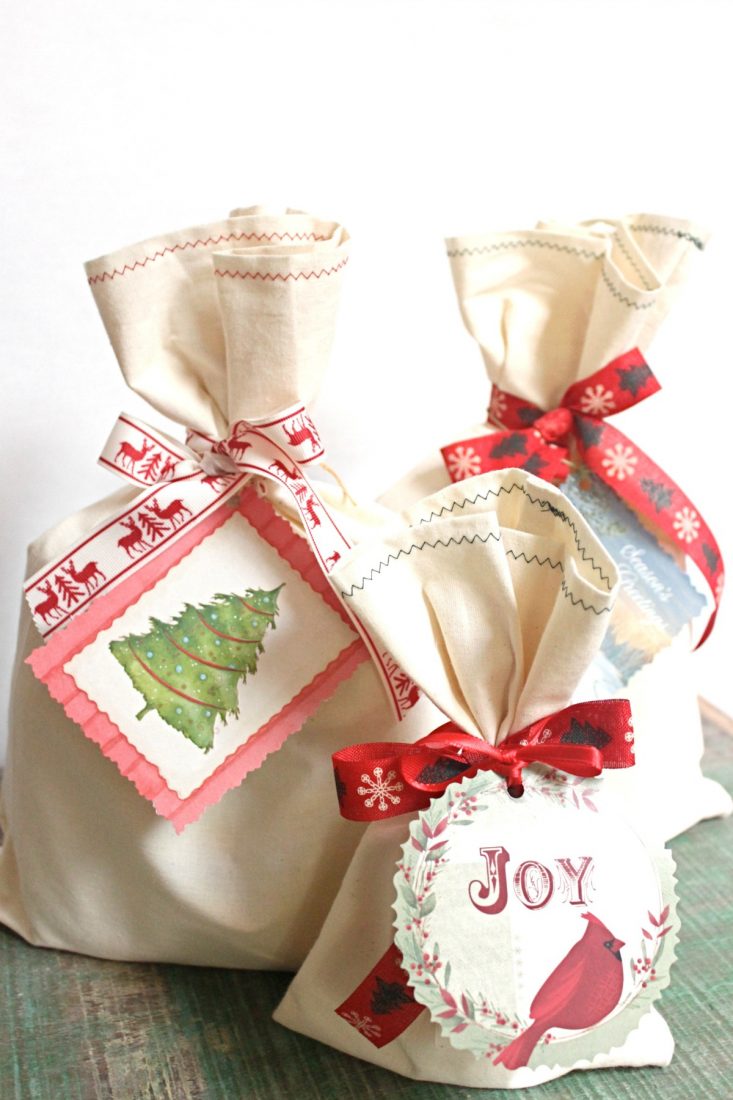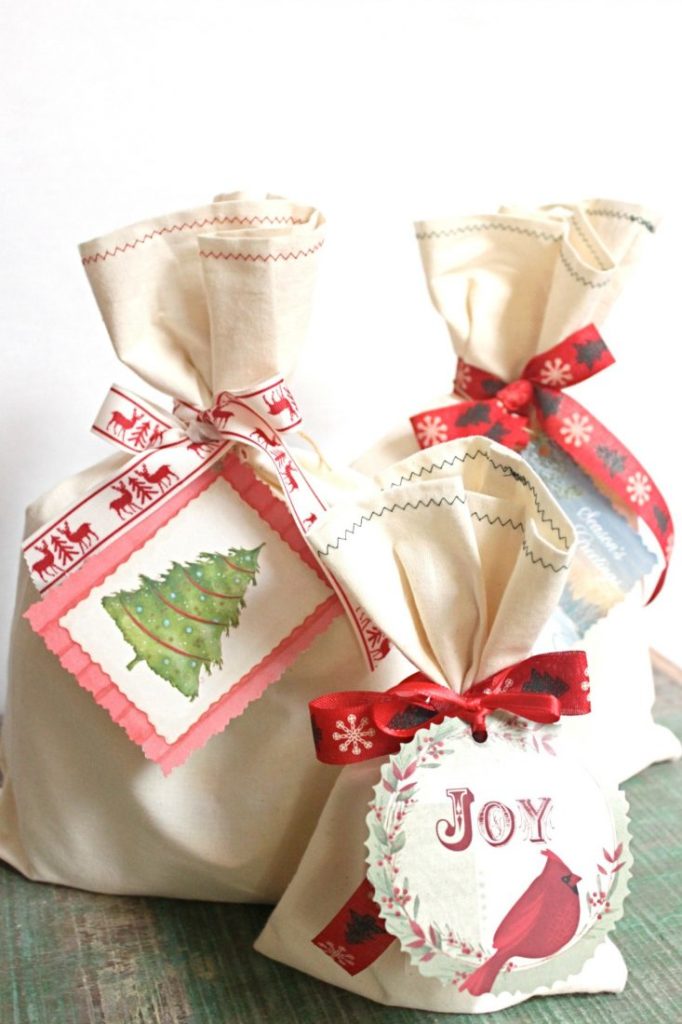 Other resources mentioned in this episode:
Hey there, pioneers, and welcome to episode 281. I thought on this episode I would just share with you guys all of my favorite things and my favorite gear that could definitely, absolutely a hundred percent be purchased for homestead gifts for the homesteader in your life. They might also happen to be Christmas gifts you're buying for yourself because I am the first one to have my hand raised in the hand that I definitely one of those that will buy gifts for myself. Also, because some of these gifts, if you keep an eye during Christmas and around Black Friday or Cyber Monday or all of those different promotion things, you can get some pretty awesome deals.
I'm your host, Melissa K. Norris, a fifth-generation homesteader who got back to my roots of using simple modern homesteading for a healthier and more self-sufficient life after a cancer scare in my late 20s. This is the place for you, my friend, if you've sometimes wondered if you weren't born a hundred years too late. If you've always thought that you a and Laura Ingalls would be best friends, and if you think every home and kitchen would be better if they were filled with Mason jars and cast iron and those things were used daily with homegrown and homemade food. If that is you, then welcome home and welcome to this amazing community of modern pioneers.
Rest assured, no matter where you are in your homesteading journey, I'm going to be sharing things for kind of all of the areas of our life, from the kitchen to preserving to just outside gear. Definitely some garden things as well as some beauty, and that might kind of sound weird, like, "Beauty products? This is a homesteading podcast?" I'm assuming this is going to be for all of the ladies who listen. I actually have gotten a lot of emails and comments and requests from y'all on what products I use in my hair and my makeup and my skin care and all of that, so I thought, "What better time to share all of that than in this episode?"
Now, I'm going to go over a lot of different things today, so if you want to go and check these out because maybe you're like, "Yes, I absolutely am going to be adding this to my Christmas list," or, "I'm buying this for somebody," or whatever, you're going to want to head over to melissaknorris.com/281, melissaknorris.com/number 281, because this is episode number 281. You will find with a lot of the links, some of them I have coupon codes for, and if you use my link... In some of these, they are affiliate links, so if you're not familiar with what that means, it just means if you use my link, then I do get a commission, so I thank you very much because there is actually a cost associated on my end to do things like the podcast.
I have to pay hosting and I have help with editing, so I pay an editor who, by the way, my editor... I just have to share this with you guys because I think it's kind of cool. My podcast editor is a homeschooling student, so I became really good friends with his Mom and one of her products, actually I had used her product and then I got to meet her in person and she's one of my best friend, and that is Renee from MadeOn Lotion, which I may talk in the beauty segment about some of her products as well.
Her son, I was telling her like, "Oh, I just don't have time to edit the podcast anymore and I really need some help." At the time, her son was only 12 years old. She was like, "My son, we do homeschooling and one of his projects is he loves audio and he does podcast editing." I'm like, "Sold. I will hire him. If I don't have to do it myself, I will hire him." He has been my podcast editor ever since, for goodness, like three years now, and he's still my podcast editor. Anyways, I just thought that was kind of a fun little tidbit and note to share with you.
If you use any of my links, not all of them are affiliate links, so I [inaudible 00:04:03] recommend and ensure stuff that I don't have affiliate links for, but if you plan on purchasing them, if you go and use my link, then if they are an affiliate product, then I do make a commission back, so thank you for that. It doesn't cost you any more, and oftentimes, it'll actually be less because sometimes I've been able to get you coupon codes as well if you use that link, so it will actually be cheaper for you, and that commission helps me with the hosting costs of the podcast as well as paying my little awesome homeschool editor.
Okay, let's dive into this. I figured I'd start with the kitchen because especially this time of the year, at the time of this recording, we're moving into fall and the holiday season, but really the kitchen is the center of the home, so even if you're not doing the full-on garden and livestock stuff, which is fine, we're all cooking, we're all using that kitchen all of the time. I thought I would go through some of my favorite items in the kitchen.
I'm going to start off with the smaller items first, both smaller as in price points and also they don't take up like a ton of room. One of the first things... You guys, this is going to sound so funny. This thing is like life-changing if you are mixing up any type of dough or batter in the kitchen, and that is a Danish dough whisk. Very inexpensive, most of the time less than $15, but this thing is awesome. I actually got it as a Christmas gift from my Mom, oh goodness, probably at least two years ago now, maybe three years ago. Honestly, I hadn't seen them before in stores, but I didn't really know what they were. "God, I don't know what that thing is."
When I got it from her, I kind of put it in the drawer for a few months and then I'm like, "I probably should look this up and like try this thing." I use it, oh my goodness. Seriously, one of the best gifts I've ever gotten and if mine ever breaks, in a heartbeat I will buy another one and I recommend it to all my bakers, so if you're doing any type of bread baking and really any type of batter mixing where you are incorporating flour with liquid, you want to use a Danish dough whisk. It makes such a world of difference.
Second on my list, and this is kind of more a fun than a must-have, but it's a piece I use a lot and that is a bread lame. Now, if you're like, "What is a bread lame?" Simply, it's a wooden, at least mine is, it's a wooden handle and then at the end of the wooden handle there's a little stainless steel piece that comes out and it holds a razor blade. What that does is the razor blade allows you to get a much cleaner and sharper cut when you are scoring your bread. I use it on all of my round artisan loaves, all of my sourdough bread baking quite often.
It also lets you get a little bit more artistic, so you can kind of do some of those cool swirls or different cuts if you're doing like leaf patterns. I like to geek out and get kind of creative and think like I'm this artiste when it comes to my bread sometimes. I'm really not. Rarely are mine as pretty as like some of those things you see like in the magazines or some of those Instagram feeds where you're like, "Oh, it is a true work of art," but I've actually produced some pretty cool-looking bread using the bread lame.
I just think it's really fun. I like to try different designs every time. Can you hear the excitement in my voice? I kind of geek out, but I found that by using the bread lame with that razor blade, and it comes with a nice little leather cover, the one that I use and I'm linking to in today's blog post that goes with this, it has a great leather cover that goes over the razor blade so when it's in a drawer or if you have kids or you're going to grab it, you're going to stay safe. It stays so much sharper than trying to use a knife and it's really fun, so I highly recommend that.
Now, for other items in the kitchen, this is not going to come as any surprise to you guys, but these are two items that I didn't always have, and that is a cast iron loaf bread pan. It is the only way that I bake bread anymore when I'm doing like a sandwich loaf. I actually got rid of... I had some stainless steel bread pans. I had some different like ceramic ones. You [inaudible 00:08:14] name it, I've pretty much had all different types of bread pans, but I gave all of them away and I got an additional bread pan so I could bake more than one loaf at a time or not have to wait for it to come out of the oven and put the other one in. I just love my cast iron loaf pan.
I feel like it gives the texture of the bread, no matter if it's like a sandwich bread or a quick bread, the bread releases from it so much easier. I don't have any sticking issues. I feel like it cooks more even and I feel like the texture, goodness, like truly, the texture of the bread when it is baked in the cast iron loaf pan is so much better. I can tell the difference. I'm gushing, but I really love it, and they're not super expensive when it comes to it. Like I said, I bought one for myself. Usually they're a little bit less than $30 or right around $30, but makes an excellent gift for both yourself and someone else on your list.
Now, while we're on the subject of cast iron, this is my next item in the kitchen that I really love and it's super versatile, and that is the cast iron combo cooker. I love it because it acts as a Dutch oven, and this one is not enamel covered, so this is a large cast iron combo cooker. What I love about it is it acts as a regular Dutch oven, so I could cook with it outside if I wanted to on the open fire using coals. I can cook with it on the stovetop, on top of the wood stove, obviously in the oven, and I can bake with it.
What's really great is the lid you actually can flip over on this. It has a handle as well and you use it as a frying pan. It's an extra cast iron frying pan or I can use it as that deep combo cooker. I use it to bake a lot of my round artisan loaves, so that aren't in a loaf pan when it says boule. I will do it for my sourdough, I do it for my regular no-knead bread, which you can go and check out. I just did a whole YouTube video. You can see it in action in that, but then I'll also use it to roast things.
It's large enough and deep enough I can roast meat in it. I use it when I'm doing my from scratch green bean casserole because, I tell you what, when you make it all the way from scratch and, again, I just have that recipe up as well as a video on YouTube, I went a little crazy with my cast iron combo cooker, but there's so many things that you can do with it. I just really, really like it. It's a great, versatile piece. It's much more versatile than the enamelware. You can do a lot more with it, so I highly recommend that.
What's also great is if you are doing more of the artisan loaves or the boules, a lot of times they'll say like where you need to do steam. There'll be recommendations to add steam to the oven. Well, if you're using this, the way that it seals up with some of those wetter no-knead doughs, you don't have to add additional steam. It will do it all with the pan for you without adding any additional water or any additional steam into the oven, so I really like it for that reason, too.
Okay, now, next when it comes to things in the kitchen, I love my coffee, and many of you know if you've listened to past episodes, I actually had to go off of coffee when I was healing from taking stomach acid control medication, maximum prescription dose up to six times a day, different medications for that. I managed to heal myself all by diet and food, so you can go back and listen to that episode if you're interested in that episode, number 126. It's a three-party series, but that's where I really start to break it down.
When I was entering into that healing phase, which I talk about more, one of the things that I had to cut out was coffee and I love coffee. I love the smell of coffee, I love the taste of coffee, I like the color of coffee. There ain't nothing about coffee I don't like, except it gave me horrible stomach acid and was a big contributor I could tell as soon as I had that drink in the morning. My stomach would start hurting acid would start churning, the whole nine yards.
I did cut out coffee while I was going through my healing protocol, but I really missed it. I also cut out coffee when I was pregnant. Those were the only three times... I take that back. I did this one diet thing where I was playing around with food and I cut caffeine out, which means I also cut out coffee, so four times in my life, four times in my life I have cut out coffee. I tell you, I don't really plan on ever doing it again, especially after I discovered this coffee, so here's the deal. I used to only be able to do Toddy.
Now, Toddy is cold brew coffee where you only take cold water, you let it sit with the coffee grounds for about 12 to 24 hours, and then you strain it. Because there's no heat, that hot water, you don't draw the oils out the same way you do when you're using hot water, be it espresso, regularly brewed coffee, French Press, whatever, and so it has a lot less acid content in it. You have to make it in advance and then if you do want it hot after it's been strained, you can then heat it up after you've taken the grounds out, which is great. I do enjoy Toddy, but it doesn't have quite the same robustness of flavor of a hot brew, especially espresso.
I used to be a barista and I am a coffee snob because once you know how to make really good coffee and you get to make it the way you want, it is really hard to go back. I really missed my hot brew coffee, but I found I could drink regular hot brew coffee. I could do usually one day, and if I tried to do it two days in a row, the second day my stomach problems would flare up again, until I found this coffee, which is Camano Island Coffee. It is both shade grown and organically and what's really cool is they roast it. It's a membership, so you can sign up and you can decide how often you want it shipped.
Mine right now I have shipped about every four to five weeks and I like doing it that way because they roast it, you guys, I'm not kidding you, the roast it and then they mail it to you the next day, so it is fresh roasted, organic, shade grown, which means it has less acid and it doesn't have the pesticides. It also is done ethically and they have some great programs where they work with different farmers throughout different parts of the world, very sustainably done. Really, really great company, and if you use my link which you can find at melissaknorris.com/281, you can get your first shipment for 50% off, which is pretty awesome.
Like I said, you can set it so you could have it shipped every eight weeks, every two months, however you want. You can go in and fiddle around with that, but it is a great gift for both yourself and someone else. I have been drinking this coffee now for over, oh boy, three or four years and I have one to two cups every single day of hot-brewed espresso. I have an espresso machine and I just love it. It is worth every penny and it doesn't bother my stomach at all. It's the only coffee I've been able to drink consistently that has not caused any issues, so highly recommend that app.
While we're on the subject of coffee, I do have and absolutely love an espresso machine. It's an espresso machine that actually brews like real espresso level, that of a coffee shop. It's a Breville. It has nine bars of pressure, which any of my coffee geeks out there, you know that you have to have the bars of pressure in order to get a shot comparable to an espresso stand and you actually get the crema on the shot.
If you're like, "I have no idea what everything you're talking about is," it might not be up your alley and it is not cheap. I've had my machine for a year and a half, but it is the only espresso machine that I've ever had that does shots consistently all of the time, day in and day out that is actually either comparable and/or better, truthfully, than some of the coffee stand espresso machines. I will link to the model that I have in there. It is an investment piece, but I think it's highly worth it personally.
On the subject of beverages is Farmhouse Teas. Now, they do have teas, but it's also where I get a lot of my herbal supplements from as well, my herbal medicinal teas, some of my different syrups and mixes for things like elderberry syrup, as my own elderberries are not quite... my plants aren't... they should be mature enough this coming year, but I don't get enough off of them yet. They're too immature. I have a link in my page that is all of my favorite things from them.
They have some great kombucha flavoring when you're wanting to do some more flavors. One of my favorites is they have a peach one that's really awesome. They have an apple pie one. Really great things. It's from a small farm in Oregon and they are a family-owned and operated company and they've got some really cool different blends of teas, both for just sipping for the pleasure as well as some different medicinal items, so I will have links to that, too.
Now, of course, we're talking about kitchen stuff and I would be remiss if I didn't mention my books, both Hand Made: The Modern Guide to Made-From-Scratch Cooking. That is my book that has over a hundred recipes in it. They're all very from scratch, normal ingredients that create delicious, delicious food. Then, my very first book, which was The Made-From-Scratch Life, and that one also has some recipes in it. They both have different recipes, so not the same, not repetitive recipes and different stories in there, but both of those are honestly the recipes that I use, which is what I made from them. When I go to cook, it's easier for me to grab my own cookbooks out and go to the index than try to thumb through all of my little recipe notes and cards that I have stuck in different places, so I actually cook from my own cookbooks, true story.
Now, I know if you're looking for... If you already have both of those, thank you very much, and so I usually get asked, "Well, what are some of the other cookbooks that you have and recommend?" One of my other favorites is The Older Betty Crocker Picture Cook Book. I got mine from a friend. I'm trying to see actually the date on it. I went and pulled it as I was recording here. Mine's a really old copy. I don't know if it has the date on here. I thinking this one is like from the '60s, but I will link to the updated because I'm pretty sure this one is still in print, but I really do love this older Betty Crocker cookbook.
Then, for some more, I guess, modern cookbooks is one I actually use a lot, even though I don't really follow their particular eating plan, but is The Trim Healthy Mama Cookbook. The one I have is The Eat Up and Slim Down with More Than 350 Healthy Recipes, but they are some of our favorite recipes, especially some of the dinner ones. One of my absolute favorites in here is the red Thai coconut chicken, is one of our favorites, but I make quite a few of their recipes.
Like I said, I'm not actually following... They have like a whole diet plan and stuff, which is fine one way or the other, but I actually just really like the recipes. I've been very pleased with quite a few of their recipes. I've tried quite a lot, even like their desserts in there. Those are some that if I'm not using my own recipes that I go to quite often, so if you're looking for some cookbooks, those ones can be fabulous.
Now, let's move into some of our preserving gear. I forgot to mention one of my favorite things in the kitchen, this one's a little bit higher priced item as well, but that is the Mockmill. My Mockmill is my grain mill, which in full disclosure was given to me to try out, but I gave away all of my other grain mills that I had prior to that one and I've had mine now for I think at least four years, maybe more. It really is fantastic and I will link to in the show notes not only to that.
You do get a 5% additional discount and free shipping if you use my link on top of what you would find on the website, but I'll also link to some of my posts where it goes into greater detail if you're not a hundred percent sure on using a grain mill. Like, "Why would I want to grind my own flour?" Or, how versatile it is, all of the different things that it can grind up. We'll walk you through that because you can use it for a lot more than just making your own flour, that we're thinking traditionally out of like grinding up wheat berries. You can do a lot more with it, which is really fun, and all different kinds of flours. Health benefits, flavor benefits, so many different things, but I will link to that resource so that you can dive into that.
Usually, now I don't know yet, I haven't actually gotten from the company, but usually... If you're on my email list, and if you're not on my email list, get on my email list, because as soon as I hear from them, if they are doing any type of Black Friday or Cyber Monday or any type of holiday special, they did last year where they'll offer like free extra grain packages and different things like that, I will email you out the minute that I get word on it. You can usually get some pretty awesome deals that way, so I'll let you know if I come across that.
Okay, so let's talk about preserving. Preserving is one of my favorite things to do in the kitchen and there definitely are some things that gear-wise that make it a lot easier. Now, no big surprise, I'm going to say when it comes to your pressure canner, the All American Pressure Canner is my favorite. I have the 21.5 quart, which allows you to double stack. You can also water bath in your pressure canner, so mine, if you have that 21.5 quart, which fits seven quarts and up to 19 pints double stacked, it's not going to fit 21 quarts.
That's actual amount of liquid if you were to pour inside it that it would hold, but you can also use it as a water bath canner. You just don't use the pressure canner lid. It's so large, not any of my regular pot lids won't fit it, but I just use a flat cookie sheet, but it's deep enough that I can put quarts and/or pints in there, even jelly jars. Cover them with at least one inch of water, which is proper water bath procedure and then I just use it as my water bath canner.
I now love a steam canner. I got a steam canner this summer to use. Steam canners are definitely approved. They have been tested and our safe to use for water bath acidic recipes only, so just wanted to be really clear there, but they are so much more lightweight because they use such a small amount of water in a steam canner for water bath canning. I adore it, so if it's for small things or smaller amounts and I'm not having to lug out my All American Pressure Canner, which I can and will do for larger batches, oh my goodness, I love the steam canner, so much so that I did have an older granite water bath canner. I got rid of it. I gave it away.
The steam canner is faster because you're not heating up as much water, so one, you're not having to use as much water, but then it doesn't take as long for it to actually heat up and get to processing temperature and it doesn't heat your kitchen up as much because there's not as much water. There's so many fabulous things. I really love my steam canner for water bath canning, so just trust me. If you do water bath canning, get yourself a steam canner.
You're going to love it, and I'll link to the one that I have because you do want to make sure you get the kind that has a dial on the top so that you know when it actually is up to pressure temperature, not pressure temperature, excuse me, processing time. I didn't mean to say pressure because it's not a pressure canner, but to the correct processing time. There are some that don't have that. I wouldn't recommend them. I would recommend getting the one that I have that actually has that dial worked into the lid for you.
Let's talk about some things beyond canning, because that is one of my favorites, and that is a dehydrator. Now, I don't actually have an Excalibur. It's kind of one of those things that if the current dehydrator that I have, which is a Nesco and I've had it for I think six or seven years, ever were to die or to stop working, then I would invest probably in an Excalibur because they are kind of like the Cadillacs of dehydrators. I've had my Nesco for a really long time and it's an inexpensive dehydrator. I can add additional trays and it just works really well. I really love my little Nesco dehydrator and I put it through a lot of work when it comes to the summer months.
Also love my vacuum sealer, and if you're going to invest in a vacuum sealer, you want to get one that has the Mason jar lid attachment so that you can seal up your dehydrated food and/or your dried goods in your Mason jars. This is definitely a time where I will reuse lids. As long as they don't have too much of an indent and there's enough rubber on them, I will reuse my metal canning lids for vacuum sealing dried goods. It works really well. Helps the shelf life. Great for herbs, especially my medicinal herbs, those type of things. Really, really love that vacuum sealer.
The Mason jar attachment for obviously the things in the jars that way, but then we use it when we are doing our meat, so we go and get crab. We crab in our own boat, so we go and catch our own crab. We use the vacuum sealer to freeze that. Use it for... I don't actually use it for doing our whole chickens. I use shrink wrap bags instead, but we definitely use it for a lot of different other cuts of meat and especially when my husband gets venison, we use the vacuum sealer to vacuum seal up that.
Next up is fermenting supplies. I love these glass fermenting lids. I've had different lids in the past, but these ones are great because they actually have like the little finger holds in the top, so it's easier to put them in and out of the jars if there's actually a little like finger hold on those little glass... Sometimes they'll call them like glass pebbles, but they're glass weights. Really recommend those. Love them. Have the links to those, and then, the different fermenting lids. The silicon Mason jar top lids can be great, and I will use those, but I found I really prefer for things like my... Especially if we're warmer in the house in the summertime because I found the warmer that we are, in the beginning I'll have a higher chance of either mold getting in or can yeast development if I'm using the silicone Mason tops.
Now, they were great for kimchis and sauerkraut, but if I'm doing things like fermented green beans or even my fermented pickles, I will if I have enough of these lids and I don't have too many jars going at once, then I actually like the vial airlock systems better than the silicon Mason jar tops, just honestly, and then a kraut pounder. I used to just try to do it by hand with my different sauerkrauts and my curtido, but having a wooden kraut pounder makes it so much easier to get everything into the jars. I can get them in their tighter so I can get more brine on top and it just works so much better. Those are kind of my top fermenting gear that I would recommend that you have aside from your jars.
Now, let's talk the garden. For the garden, I love my GreenStock Vertical Planter, and we've got lots of gardening space, but I really do like this tower because I can plant things in it that normally need maybe a little bit of babying or I need to keep the pests out of. I use mine predominantly I say the top tier and I'll do some different herbs in that, some different annual herbs, but it has been great for my strawberries.
I planted my strawberries in it last winter, actually it was February when I put my new strawberry crowns in it, and I was able to put it on our patio and roll it around to where it was warmest during the wintertime. Then, during the summertime if it got to be too hot, I can move it to a different area where maybe it was cooler if I needed it to be. It really allows you to move it if you want for microclimates and microzones, so at different times of the year you can move things to where they're going to have a better growing condition.
The thing that I really love about it is here we have slugs like no other, and apparently we have like behemoth-size slugs because I get comments on my YouTube channel all of the time that people have never seen slugs as big as ours and I'm like, "Really? I just thought everybody had slugs that were this big. I didn't know that we had any supersized ones." What's been fabulous is the slugs, even though slugs can crawl, oh, can slugs crawl, they have not found my strawberries in the Vertical GreenStalk Planter, which is awesome. I didn't have to pluck any slugs or sacrifice any of my strawberries to slugs this year, so very, very happy with it if you can't tell.
You can grow a ton of stuff in it. You can do like salsa garden, you can grow beans. The depth of the planting packets in these different tiers is actually large enough you can even do root crops in it, which is really nice because a lot of the times when we have issues with planters is there's not enough soil depth for sufficient root growth, but that's not the case with these GreenStalk Vertical Planters. They actually do a really good job on making sure that there is enough space for root development for a lot of different vegetables.
Now, next for growing is going to be a grow light, and I love my grow light. I've had the same grow light for I think six years now. Same light bulb, not even joking, that came with it. Grow lights are the only way that I can successfully start seeds and grow them for the garden. I love my grow lights. They get pulled out the end of February and then they're going until usually about May because that's when I can actually start to transplant things out, so for things like peppers, my onions start if I'm doing them from seed, et cetera, all require a grow light.
Now, you need a garden seed organizer. I found these this year and started using them and they are like the best thing ever because if you're a gardener and you've been a gardener for any amount of time, you guys, we kind of have a habit of collecting seeds. You know it's true. We love seeds and we usually buy way more than we can ever plant and a ton of varieties, and then we just keep buying them because one can always use good garden seed, right? I don't know, that's my excuse, but it can be really hard to keep track of them and you want to make sure that you are rotating your seeds and using them before they get too old. Most garden seeds have a shelf life of at least a couple of years, some even much longer, but you do want to make sure you're doing proper organization and seed rotation.
I ordered this off of... it's actually like a photo box off of Amazon. It has been the best seed organizer thing that I have ever had. I love this thing. It's made my life so much easier, especially during COVID when I wanted to make sure that we had enough garden seed for even the following year and trying to keep track of everything and I was ordering a lot more, you definitely want to get these. I will have a link and show a photo of them. They're amazing. Any gardener on your list, you need these. I have two.
Then, of course, with our planning, my new family garden planner. I've got my book The Family Garden Plan, which walks you through every step of planning out how much food, how much you need to plant for both vegetables and fruit for a year's worth of food. Then, how to go from planting those to actually seed starting, direct sewing, prepping your garden beds, harvest, doing all organic methods for if you're got issues with disease. If you have insects, all of like all the way through from the beginning until the end is that, The Family Garden Plan.
The Family Garden Planner is exactly that. It is like a day planner. Not like it, it is a day planner, so it has worksheets and charts by your gardening zone, so for gardening zone three all the way through gardening zone 10, it tells you each month what you need to do in the garden. Then, because it's your day planner, you can immediately hop over, it's undated, you can start at any time you want, you can immediately hop over to the week and then the day and you track and you put everything in that you need to so you don't miss any tasks in the garden, both planting and harvesting and all of those things.
Then, you put in how much you're bringing in, so how much you're actually harvesting from the gardens so you can see that as well as tracking like your first and last frost dates, like so many things that you need to keep track of in your garden all in one convenient spot with worksheets and charts to help you know what to track and when to do so.
Okay, now, this one can kind of be considered garden gear, but I always get asked about my garden boots. I have Muck Boots. I bought them two years ago and I love these boots. One of the reasons I love them is you can roll down the top because I tend to wear my boots even in the summertime unless it's hot enough I'm going completely barefoot. You can roll them down so if it gets too hot, you don't want them all of the way up, you can simply roll the top down. They work great that way. They keep your feet 100% dry. We have mud and rain here in the Pacific Northwest like no other, so I can go through mud puddles and muck and poop and all of those things and my feet stay completely dry.
If you've ever had regular rain boots, you know that usually your feet freeze in regular rain boots. They might stay dry, but usually you're freezing. Not with these Muck Boots. These things are so warm and well-insulated, I love them. I actually love them so much, they're now my snow boots. When it snows out, I'm not even kidding, I just put those boots on and throw my snow pants on over them and away I go. I don't even wear my regular snow boots anymore unless I'm going snowboarding and then I actually have to use my snowboarding boots, but I digress. I love my Muck Boots. Like I said, I bought them for myself going on two years ago and I pretty much wear them pretty much year round. I adore them.
Now, gear, this is a fun one. It's kind of my new uniform and that is our new t-shirt and sweatshirt line. We've got t-shirts and sweatshirts. You can pick out your color, your size. One of the favorites by far, not only one of my favorites but definitely y'all's favorite, our biggest sellers is the Mason jar Addict t-shirt and sweatshirt. We also have two other designs. One of them says, "Gardening Feeds the Body and Soul," and then the other one says, "Homesteading. Can I Get an Amen?" Which you're a podcast listener, so you know I happen to say that quite often. It's one of my pet sayings, apparently, but you definitely want to go and check those out. They make great gifts, both for yourself and for your fellow gardeners and Mason jar addicts and homesteaders.
Now, I said I was going to talk beauty, so one of my favorite products I mentioned earlier is from MadeOn Lotion, and that is from one of my best friends, but I started using her products before I even met Renee, so I've been using the lotion bars for, goodness, probably at least five years. It's a lotion bar and what's fabulous about that is there's no water. Anytime a product has water introduced into it, there's the option of bacteria. Well, not the option, but bacteria will begin to grow when you have water. Plus, water is not moisturizing to the skin when it's applied on the outside. That's why like when you get done, you're used to having your hands in water for a long time, your skin gets really dry.
The lotion bars are fabulous because they have beeswax in them, coconut oil, and shea butter. What's great about that is the beeswax is a natural humectant. I always say that one wrong. Not only does it trap moisture into your skin so that when you're applying this moisturizer, it doesn't evaporate, but it also pulls moisture into the skin. It's not just a barrier, it actually helps to pull the moisturizer, which is in the coconut oil and the shea butter, it actually pulls it deep into your skin so it's really fully moisturized. When I come in from the garden or it's supposed to get really dry and cold out and that's when you get like those cracks on the end of your fingers, I even use it on my elbows and the soles of my feet and knees, like those dry areas. I love the lotion bars.
Just a little bit of body heat and you just rub them on. Then, within a minute they're pretty much absorbed into the skin, so I don't feel like they're greasy at all. I adore them. I have always got one in my car and then, of course, all throughout the house at all of the sinks. Love my lotion bars.
Then, I get asked about makeup a lot because I do like to wear makeup. I am kind of an odd mix of like tomboy homesteader and a little bit of girlie girl, so I like fashion and I like to wear makeup, and the cows don't mind one bit if I have it on or if I don't, but I actually enjoy it. I enjoy makeup and I always feel like I need to preface that because it's really interesting. There's like two camps, like, "You have to be all natural and shame on you for wearing makeup, embrace your natural beauty," which is fine.
I have no problem not wearing makeup. I don't wear makeup some days, but on the the other hand, I like to wear makeup and I enjoy putting it on, and when I put it on, it's for me. I enjoy it. I think it's fun. It's not because someone told me to or I don't feel pretty without it or whatnot. I enjoy it, so either way you want to roll is fine, but I just felt the need to say that because I've gotten some very interesting comments, both one way or the other. When I do wear makeup and when I don't wear makeup. People enjoy commenting and letting you know what they think, so it's the world we live in.
When it comes to makeup, I am always on the search for makeup that is using good ingredients. I don't want to be putting things on my face or in my skin because it's our biggest organ and what you put on your skin is absorbed into your bloodstream and into your body. I have had a hard time finding makeup that I felt met my criteria as far as ingredients, but also actually worked because I got to be honest, there have been some different natural makeup products that I have tried and even if they're really good for me, if they don't do the job, I have a hard time using them and I definitely don't want to spend my money on them again.
One of the companies that I just found that I've been very pleased with so far is called Toupes, I'm assuming it's Toupes, maybe it's Toupes. It's T-O-U-P-E-S Organics. It's a small company, family-run company formulated out of I believe it's Alabama, but I live in Washington State so they ship all over the U.S. I don't know if they ship to Canada or not. If you are some of my Canadian listeners, you'll have to check the website for that. I don't know, but I've been really, really pleased the most with, you guys, the best concealer hands down I've ever found that's been natural. In fact, it might even be the best concealer I've tried that wasn't a natural brand. Love their concealer.
I have acne scars, actually. I have always even adult acne and I still get some acne now, although since I started using, which I'll tell you about that in a minute, some of their other products, it's actually been a lot less and I've been using them for about six weeks now. I have like old scars, acne scars, and sometimes new fresh breakouts, yay, even at 39 that I need to cover up. Their concealer doesn't settle into the fine lines beneath my eyes, hallelujah, and I also have naturally thin dark skin underneath my eyes, so I always use like a brightener and/or highlighter/concealer underneath my eyes as well and it works great. It's not cakey. It doesn't settle into the fine lines. It actually covers up the uneven skin tone that I'm trying to cover up, so really have been happy with the concealer and the foundation.
The foundation has been one of the hardest things for me to find where I didn't feel like you could really see it and it was caked on. It felt comfortable on my skin but, again, actually did its job and evened out my skin tone and covered up problem areas that I wanted to be covered up. I've been very happy with the foundation and the concealer. Those are two that I will continue to order and I'm super excited about.
I got and tried out their lip gloss. I make my own tinted lip balm that I use in place of lipstick, but sometimes I like a little bit more of a shine, and so I was excited to try out their lip gloss. I'm not sure if my daughter can hear me because I'm recording at home right now, but I got her some for her stocking, so I was excited because they had some shades that were perfect for a pre-teen and one of the few lip glosses where I've been actually happy with the ingredient list for my daughter. I've not tried their lipstick yet. They do have lipsticks, too, but I've not tried them yet to weigh in on that.
The other stuff that I got from them but I haven't got my order yet, so I haven't been able to test it but I will try it and I'll let you know, I'll do like an Instagram Story or something, is the mascara. I'm not sure about their mascara yet just because I haven't got to try it, but the other items that I got from them that I was happy with and I'm using is the charcoal face soap and the facial tonic. Now, for the facial tonic, I got the one for combination skin because I still have, like I said, the joys of adult acne, so I got the clear. It's the facial tonic in the clear.
What's great about this is it does have some natural essential oils in there, but it also helps to balance your skin to its natural pH state, which is really, really important and it doesn't dry out your skin. I've been using that. After using the charcoal soap, then I'll use the facial tonic. You just do like a little tiny bit and I've been really happy with that. Then, I'm following that up with their Frankincense Face Balm. That, they have a deal where you can get those three together for their three-step facial regimen and I've been really happy with that. I've been using those together and I feel like my skin has actually cleared up since I started using those together and feels very, very nourished.
The Frankincense Face Balm is really fun. It's a hundred percent grass-fed tallow, which I had never used pure tallow on my face before. Well, I shouldn't say, it's not pure tallow because they also use organic virgin olive oil and some organic frankincense essential oil in it, but I had never used tallow on my face and I was a little bit nervous because I do have, like I said, combination skin that is very prone to breakout. I was a little bit nervous like, "Is this going to clog my pores? Is this going to really cause me to break out?"
No, it hasn't. I've been very impressed, and as we're into fall and moving into winter, we get those cold, dry days. My skin will get really dry, especially like the corners of your eyes and underneath. That's been such a good moisturizer. I've been very impressed with it and a little bit goes a long way, so it's going to last a long time. I'm really, really happy with that. As I test out more of their items, I'll let you know what I think about them, but so far that's where I'm at with those.
Now, the last step in our beauty line, you guys have been asking me a lot about my hair, my hair products, so my hair is naturally wavy with a little bit of curl, but only if I kind of coax it. Because I've been asked a lot about this, I'm just going to walk you through it. What I've been using is the Shea Moisturizer line, and not just using their line of products, but also the way that I style my hair. I only wash my hair twice a week. Now, depending on your hair type, I have fine, decently thick hair that is very naturally wavy with a little bit of curl. If you have really oily hair, really straight hair, it's going to depend. You might have to wash your hair more often. Some of you might wash your hair even less, but that's where I'm at right now is I wash my hair twice a week.
I use the Shea Moisturizer and Shampoo. I used to be able to find it at Fred Meyer's, but our Fred Meyer's really cut back on the line of the different options they have within the line of Shea Moisturizer, I guess is what I should say, and Costco only carries one and I kind of go back and forth between them. For the hair, I will go and forth between using the 100% Virgin Coconut Oil Shampoo and Conditioner, the daily hydration one, even though I'm only using it once a week, and then I also use, so I kind of go every other time, the Green Coconut and Activated Charcoal Purifying and Hydrating Shampoo and Conditioner. I'm kind of playing around with those two right now. Those are the ones that I'm using and, like I said, every other time I use those.
What's great about the SheaMoisture line is it's no sulfates, no phthalates, no parabens, no propylene glycol, no mineral oil, no animal testing, and no petroleum, and they meet... When you pop them into the skin, deep website, they have a really good rating. I really do like them for that. Now, also within their line, I'm using the 100% Virgin Coconut Oil Daily Hydration Styling Gel and Spray-on Leave-in Conditioner, and the Coconut & Hibiscus Frizz-Free Curl Mousse. How I use those products is when after I have washed my hair and then rinsed out some of the conditioner but not all of it, I leave a little bit of the conditioner in in the shower while I'm still in the shower.
I will put into my hand some of the Hydration Styling Gel. It does depend on the length of your hair, how much hair you have, but I put in probably like, oh, like 50-cent piece size gel in my hand and I flip up upside in my shower after I've turned the water off, but I'm in the shower. My hair is literally sopping wet, and then I use that and I distribute it throughout the ends of my hair and scrunch it up. Then, and this is key, I use a t-shirt, not a regular towel because a regular towel, the thread loops on a towel will make your hair frizzy, so I use a regular t-shirt and I will scrunch my hair dry with that to take up the extra moisture.
Then, I get out of the shower and then I will use a little it of the Frizz-Free Curl Mousse and either use a diffuser to partially blow-dry my air but not all of the way. Most of the time, I just let it air-dry, though, and then at night, I will put my hair in a top loose like pineapple bun on top of my head because otherwise if you're trying to sleep on your hair when it's down or in a ponytail, it'll really pull out some of the curl and make it frizzy.
Then, in the morning, I will use a spray bottle and just put a little bit of water on my hair and a little bit of the Frizz-Free Curl Mousse on the days that I'm not washing it to just kind of freshen up the waves and kind of reset them for the day. That's why I only have to wash my hair twice a week and I found that by doing that, which is kind of like using the Curly Girl or the Diva Curl Method of curling your hair, which is where I found out about the t-shirt and that type of thing, but I don't actually use their products.
That is how I do my hair and all of my favorite products. Again, you can hop over to melissaknorris.com/281 to check out all of the individual links to all of this stuff and if there's any coupon codes available on these things or to see some of them in action. I'll try to make sure I have some photos on that blog post for you guys.
I hope that you enjoyed this episode. I hope it gave you some fun ideas for maybe yourself or other people on your list, or you can simply share this with people who may be buying for you and be like, "Hey, this is something I would love to have." Until next time, blessings and Mason jars, my friend.
Sign up to receive email updates
Enter your name and email address below and I'll send you periodic updates about the podcast.