Some of the links below are affiliate links, which means I will earn a commission at no additional cost to you, if you click through and make a purchase. Regardless, I only link to products we use on our homestead or believe in.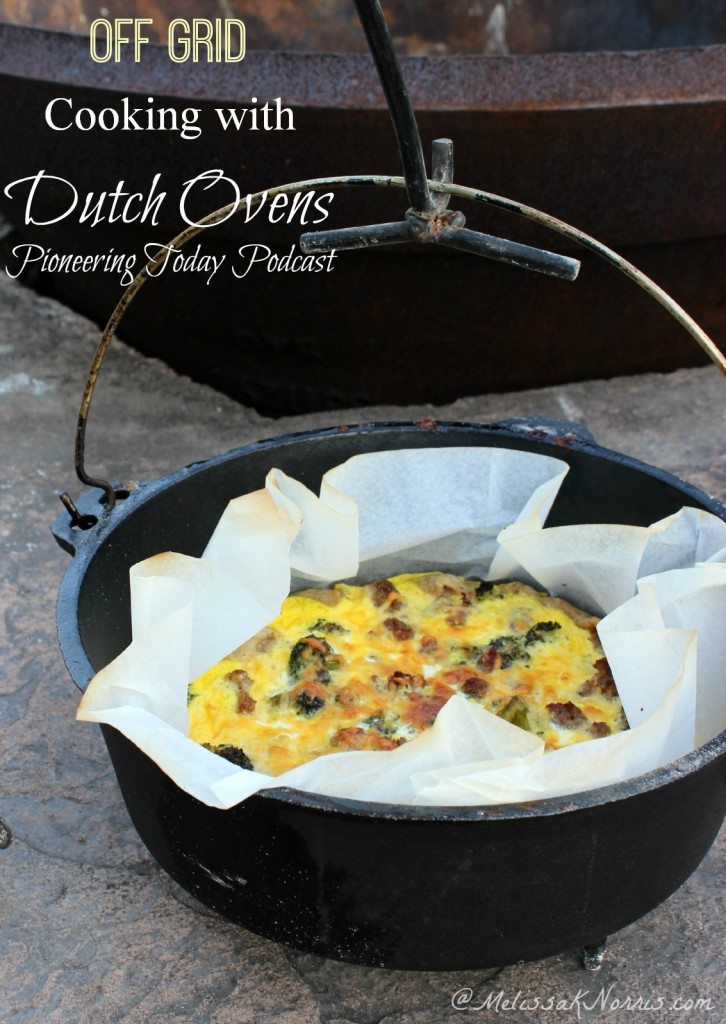 Do you know how to cook all the meals you do now off grid without any power or propane? Today I share ways to cook and bake all of your meals outdoors. Dutch oven cooking is the perfect way for being prepared, frugal, keeping a cool house during the hot months, survival, self-reliance, camping, and just plain good-old-having fun!
I post new episodes every other Friday morning. You can subscribe via RSS and receive every episode for free.


Or subscribe via Itunes
In today's episode we'll discuss:
Why you need a spider Dutch Oven and step by step Dutch oven cooking instructions
Seasoning cast iron-including ways to do this off grid
My number one preparedness priority
How to cook with an open fire
How to use a Dutch oven as a slow cooker or oven
Keeping your Dutch oven clean when water is scarce
Tips for poor weather cooking
Tools and tips for using with your Dutch oven
Tips for lowering and increasing the temperature
Resources:
How to cook with a Dutch Oven outdoors with an open fire -picture tutorial and blog post!
How to cook on a woodstove with a Dutch oven
Dutch oven recipes:
Dutch Oven Lasagna
This post is featured on The Prairie Homestead Blog Hop.