Chocolate beet cake… who would have thought this from scratch gluten and dairy free chocolate beet cake would be one of the best things I've ever eaten. Yes. Ever. With beets!
I'm always on the hunt to make yummy things a tad bit healthier, without sacrificing the taste. Because, I've got to be honest with you, I don't care how healthy something is for me if it tastes like sawdust topped with a sprinkle of honey. And it doesn't do me or my family any good to waste money or time on foods that are healthy for them but are so bad, it's a fight and struggle to get them to eat it.
But, if I can make a recipe healthier and tastes just as good or better than the previous unhealthy version, than I'm so going for it. With being frugal and trying to use up the food stock we have on hand (which is rotated out so it's always stocked 6 Tips to Avoid Food Storage Mistakes), I've been putting our root vegetables to use as some of them are coming to the end of their shelf life.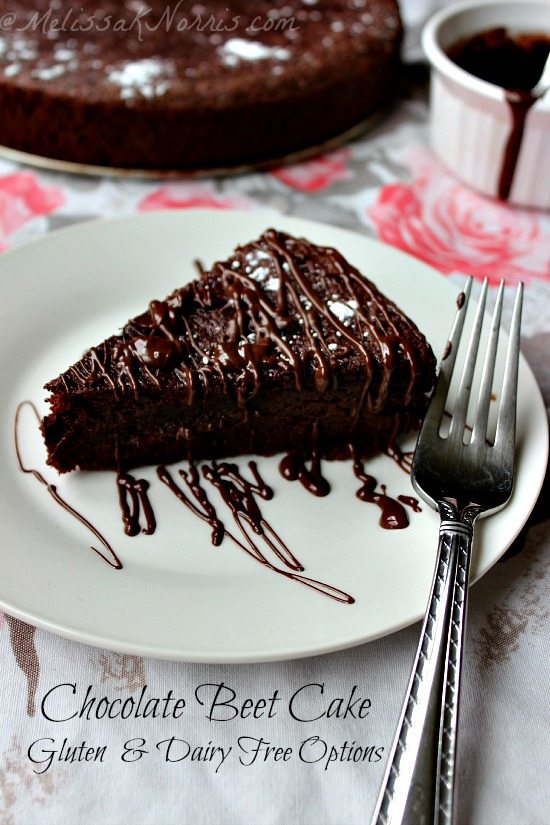 Which brings me to today's surprise star ingredient. Hold your judgments when you hear it… beets. Yes, BEETS! And they my friend, make a moist, decadent, to die for chocolate cake, without a trace of dirt flavor to be found. I seriously had to fight my husband over a piece of this cake.
I first saw a version of this recipe in a little insert paper called Relish (here's the original recipe) with our local newspaper. But I had to change up a few things because I for one, do not like the taste of olive oil in baked goods. And I needed a dairy free option, so I tossed out the heavy cream, with a few other modifications.
[Read more…]