Some of the links below are affiliate links, which means I will earn a commission at no additional cost to you, if you click through and make a purchase. Regardless, I only link to products we use on our homestead or believe in.
There are many things I love about the pioneers and how they celebrated Christmas. One, it wasn't all about the latest and greatest gift. Second, the church Christmas program was the highlight for many families, which focused on Jesus (Need more focus on Jesus in your Christmas? Have You Written Your Letter? Dear Jesus, All I Want for Christmas). Third, special treats and the focus of today's post is a cookie exchange.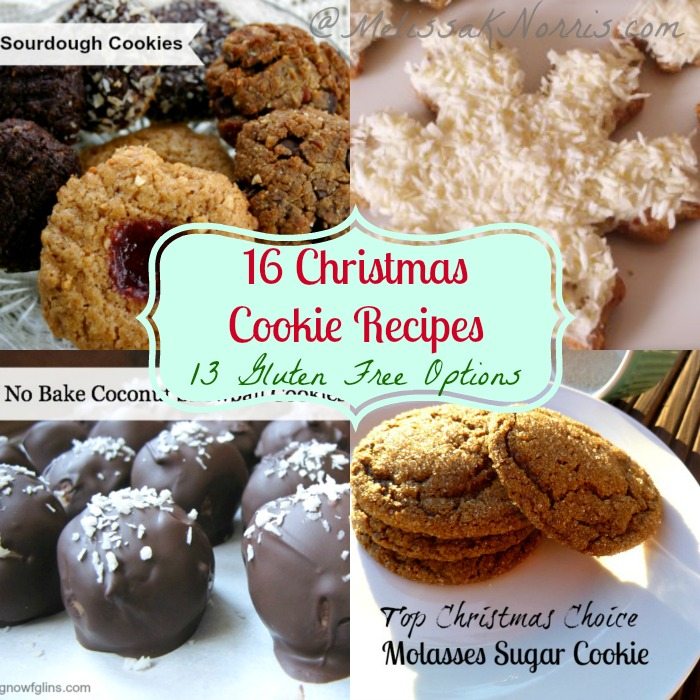 Cookie's are something almost anyone can bake, unlike jelly rolls and cheesecakes, that take a bit more know how and experience in the kitchen. (Though everyone has to start somewhere, so never be intimidated to try something new, and go for those harder recipes!)
A cookie exchange is the perfect time to get together with loved ones and friends. I attend two every year, one at our church and one with the ladies in our neighborhood. Each year I always make my favorite Molasses Sugar Cookie for one, but I enjoy trying new recipes to preview at the other.
Sharing baked goods, a hot cup of tea, cider, coffee, or cocoa, and taking time to foster relationships with one another is a perfect way to celebrate the Christmas season. So you gather your friends as I've gathered the cookie recipes, including some gluten-free options! New to gluten free? Check out Successful Gluten-Free Baking That Tastes Good. So, without further ado, let the drooling begin!
Drop Cookies
Oatmeal Cookies The Homesteading Hippy *Gluten Free
Molasses Sugar Cookie Melissa K. Norris Photo Feature
Pumpkin Pecan Chocolate Chip Cookie Zest & Zeal *Gluten Free
Peanut Butter Cookies Zest & Zeal *Gluten Free
Peanut Butter Chocolate Chip Cookies Intentionally Domestic*Grain and Gluten Free
Almond Cookies Divine Health *Gluten Free
Spicy Chocolate Ginger Snaps GNOWFGLINS *Gluten Free
Nut Butter Sourdough Cookies GNOWFGLINS *Gluten Free Option Photo Feature
Chewy Chocolate Coconut Cookie GNOWFGLINS *Gluten Free
Maple Cookies GNOWFGLINS
Chocolate-y Chocolate Chunk Cookies GNOWFGLINS *Gluten Free
Ginger Cream Cookies with Maple Icing Melissa K. Norris
No Bake Cookies
Chocolate Peanut Butter Coconut No Bake Cookies The Homesteading Hippy *Gluten Free
Chocolate Coconut Snowball Cookies GNOWFGLINS *Gluten Free Photo Feature
Cut Out Cookies
Sugar Cookies/Vanilla Wafers Intentionally Domestic *Gluten Free
Cookie Cutter Cookies Divine Health *Gluten Free Photo Feature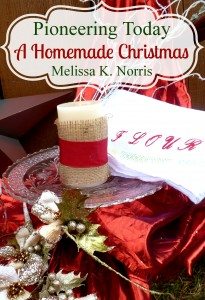 Want more delicious holiday recipes? In Pioneering Today-A Homemade Christmas, I share how to get back to the true meaning of Christmas, tips for homemade baked goods when you're stretched for time, homemade affordable gifts people will use and like, and how to give the gift of yourself to your loved ones with special planned activities. With over 36 recipes, homemade gift ideas and decor, you'll experience a simple Christmas with the joy the season was intended. FOR FREE!!

Featured on Thrifty Thursday Link Up!
More Christmas Posts