Learn to make the best dehydrated fruit and enjoy your summer harvest all year long. Dehydrating fruit works especially well for cherries, grapes, and berries. Using an oven or a dehydrator, use my secret trick to speed up the dry time.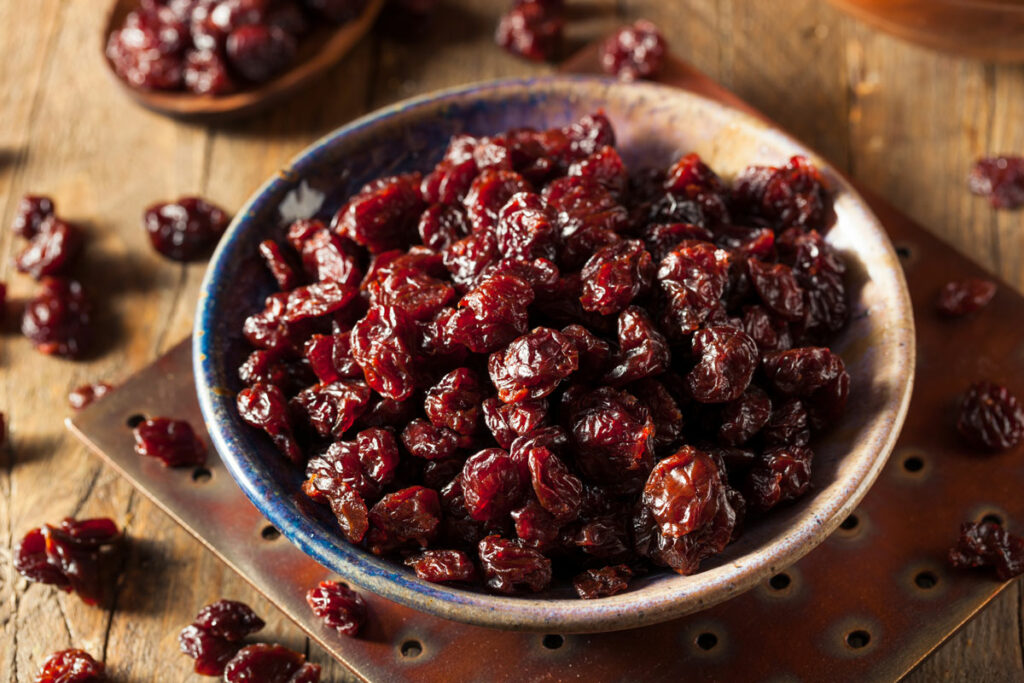 Table of Contents

[Hide]

[Show]
Why I Love Dehydrated Fruit
Dehydration is an excellent way to preserve your fruit, especially berries for year round use. It's shelf stable and can be eaten as is.
It's light, meaning easy to pack and shove into pockets. And you can use it to make delicious candies, treats, cakes, and breads.
Dehydration, when done at a low temperature, makes it "raw" food, retaining almost all of the nutrients.
This year as I was dehydrating trays of cherries my husband asked why I was doing it if we never eat them? Unbeknownst to him, I dehydrate them every year and just tuck them away! We don't get many cherries for dehydrating, so they're my special treat!
We're blessed on our homestead to have raspberries, blueberries, and a plethora of blackberries. I turn most of our bounty into various jams. I like to keep the sugar low in most of my jam recipes, and I like to make jam without pectin.
If you're in need of some jam recipes, here are some of my favorites:
For more info on canning jam, be sure to check out this post on making jams and jellies like a pro.
Even though my love of canned jam runs deep, one thing they're not great for is for traveling or packing in lunch boxes.
Frozen and then thawed berries aren't friendly for munching on, although I will say freeze-dried fruit is quickly becoming another favorite go-to in our house, freeze dryers are cost prohibitive for some. Here's the scoop on freeze-drying vs. dehydrating.
So in comes dehydration. I confess that I overlooked dehydrated fruit for years. Mostly because I tried dehydrating blueberries about 10 years ago and after three days straight, I still had half shriveled but not dehydrated berries.
I'm so glad I gave it another try after learning the trick to speeding up the dehydrating time.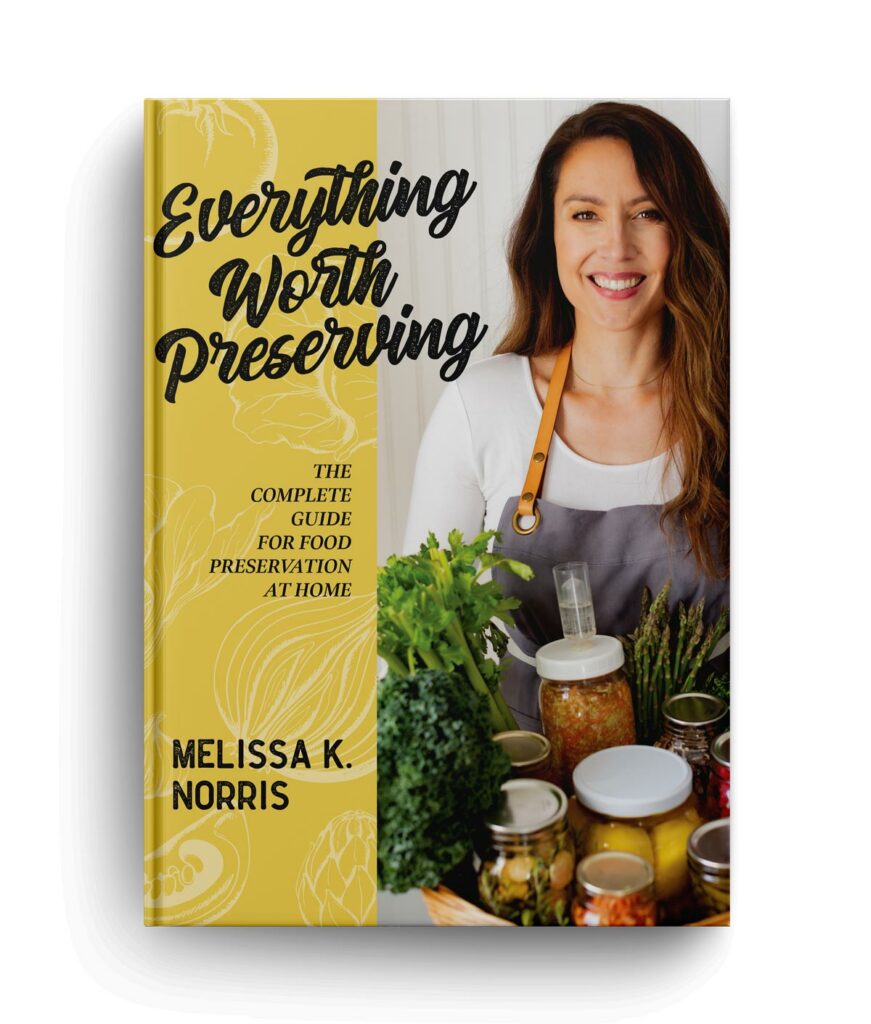 Everything Worth Preserving
Discover the 9 home food preservation methods to safely store delicious food for year-round eating with all of my step-by-step tutorials, recipes, and easy-to-use charts. Learn everything you need to know about cold storage (aka freezer), water bath/steam canning, pressure canning, dehydrating, fermenting, freeze-drying, root cellar, infusion, and salt/curing in the new book, Everything Worth Preserving.
Preserve food for a healthy well-stocked pantry & peace of mind, all in one resource.
In this book, you can search for any produce from A-Z and get a list of all the ways to preserve that item, plus recipes! Grab your copy (and FREE bonuses for pre-ordering) here.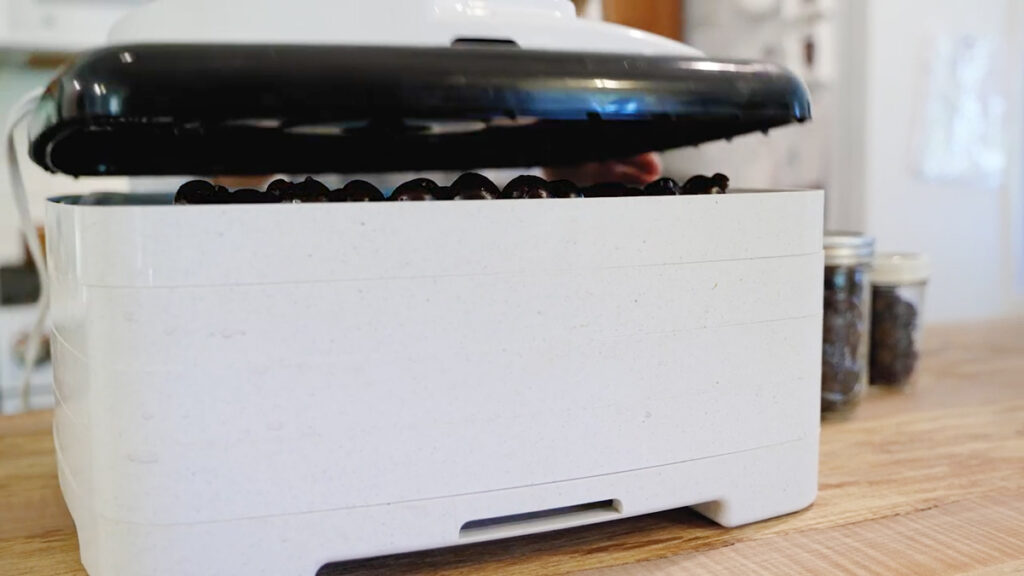 Supplies Needed
If you plan on doing much dehydrating, I recommend getting an actual dehydrator. They are a great investment and make dehydrating a "set it and forget it" kind of task.
Can you use your oven with the door propped open? Yes, but you can't control the temperature, and then you can't cook in your oven. Plus, if you have little ones, leaving your oven door open isn't probably the safest thing.
Nesco Dehydrator
I have a Nesco square dehydrator and am very happy with it. I purchased it many years ago and it still runs like a champ.
It's quiet and gets the job done. I haven't had any problems with it and have run it close to a week straight when doing cherries and then a batch of blueberries.
A Nesco dehydrator will be a more economical approach if you're just getting started. And I highly recommend getting these screens for sticky fruit and fruit leather (they're even dishwasher safe!).
Excalibur Dehydrator
If you plan on doing a lot of dehydrating, you'll want to consider the Excalibur dehydrators. This is a great upgrade for those dehydrating large batches of fruit at a time.
I don't have one, but know many people who do, and they all say it's the workhorse of dehydrators and well worth the investment.
It is more expensive than the Nesco. However, the air blows from the back of the unit instead of the top, making it more efficient.
This is the cheapest deal I've found for an Excalibur dehydrator.
Pro Tip: If you're dehydrating multiple batches back to back, consider setting your dehydrator up outside in a safe location to keep from heating up your house during the hot summer months!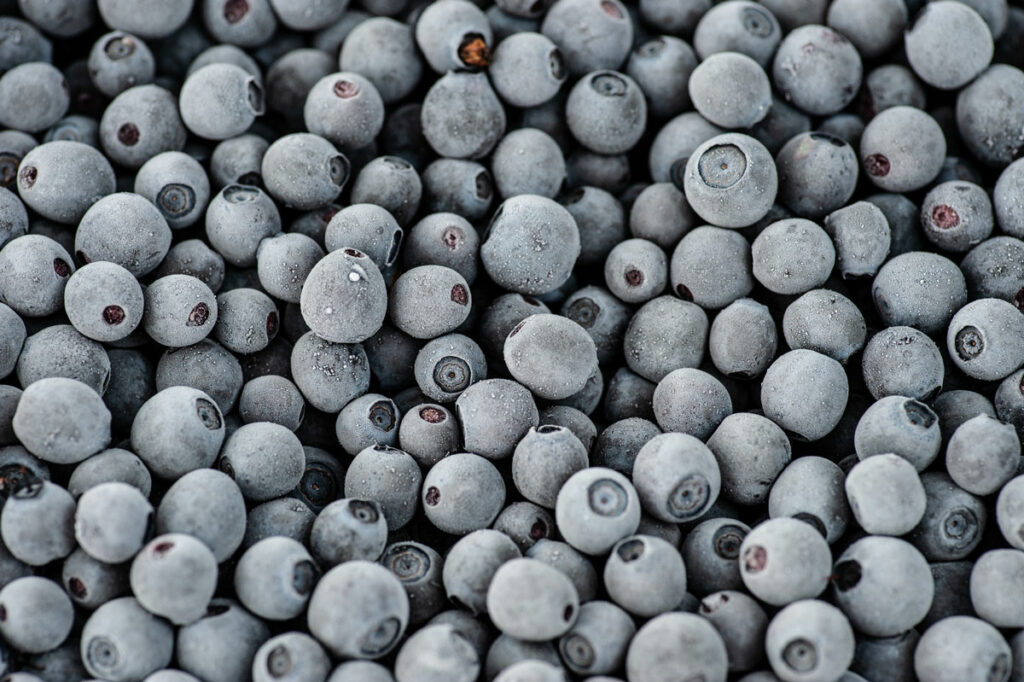 How to "Check" Your Berries Before Dehydrating
When you're dehydrating berries, you need to use one simple trick to cut hours and days off your dehydrating time. You need to check your berries.
"Checking" is merely piercing the skin so the moisture can evaporate more quickly. Berries are mostly water, after all. Checking should be used with blueberries, cranberries, and grapes, or any other similar type of fruit.
I pit my cherries before dehydrating, so I'm technically checking them when I pit them. There are multiple ways you can "check" your berries to speed up the dehydrating process.
Poke each berry with a pin – Take a safety pin or sewing pin and poke a hole in each berry. If you're doing a small amount, this might not take very much time, but if you're doing tray fulls, this is going to take forever.
Boil/steam your berries – Briefly boil or steam berries until they've split their skins, but not enough to cook them. This method works well, but you will lose some nutrients by heating them.
Freeze your berries – This is the method I prefer. Simply toss your berries into the freezer for a few hours. It will rupture the cells and make your berries good to go. When it's the middle of summer, and a task takes no work on my part (okay, besides the harvesting), I'm all about that!
Sometimes getting kids involved in the process is fun, if they can safely poke the berries then this is a great option, however, I'm sure many of you would agree that option #3 is the best!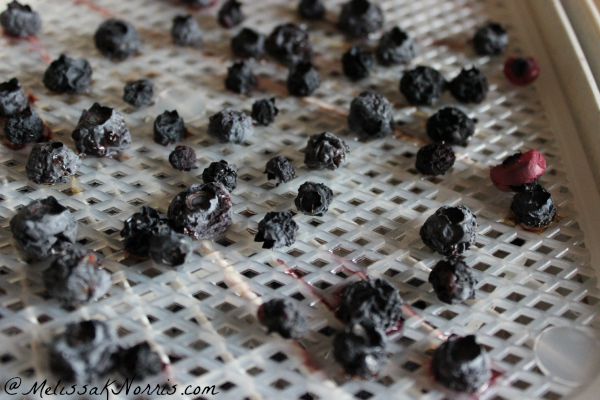 How to Dehydrate Berries
After you've prepared your berries by checking them, spread them out on your dehydrating trays. (For sticky berries or fruit, I highly recommend the dehydrator mats for easy clean-up.) You want the berries or fruit to be evenly spaced so they dehydrate at the same rate.
With our blueberries, we have several different varieties, which means different sizes of berries. I recommend putting the smaller berries on one tray and the larger ones on another. I didn't the first time and had to manually separate them as the smaller ones were done before the bigger ones. So save yourself some time here.
Turn on your dehydrator and let it do its thing. The fruit setting on mine is 135 degrees.
Even with "checking", berries take quite a while to dehydrate fully. My cherries took 28 hours. My small blueberries were done at about 24 hours, whereas the larger ones took 36 hours.
Rotate your berries or fruit after 12-hour mark for even drying. My top tray dehydrates a tad faster than the bottom one, especially when I've got all four stacked.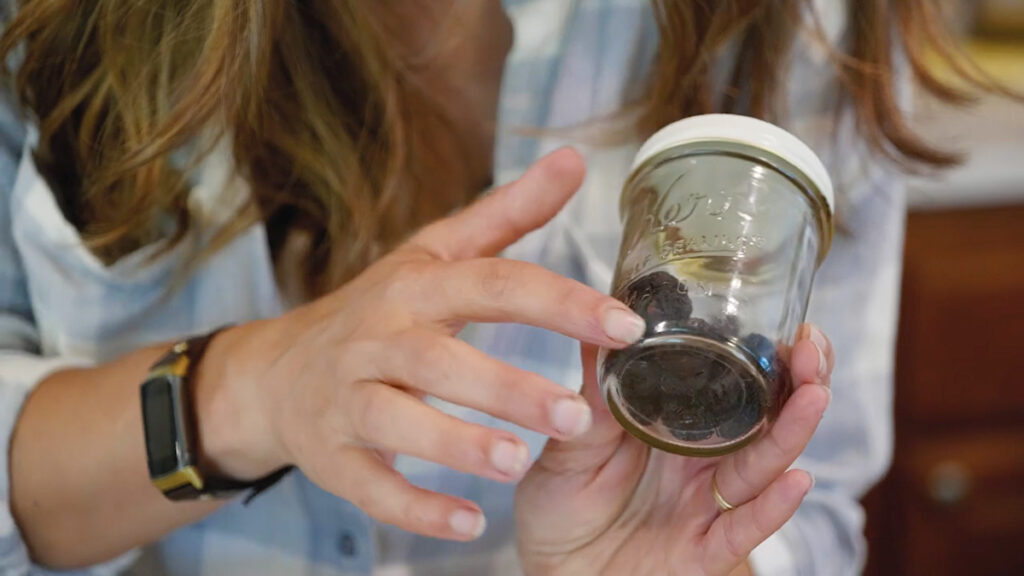 How to Know When Fruit is Dehydrated?
If you're unsure if your fruit is fully dehydrated, you can sample a few. If you feel liquid, then put them back in. Some of my smaller berries got hard, so I knew they were fully done. You want chewy berries but not overly sticky or wet. Otherwise, they start to mold.
Another way to check them is to place a handful of still-warm fruit (it's important they're still warm) into a jar or plastic bag and seal tight. If you notice any condensation forming on the jar or bag the fruit isn't fully dehydrated.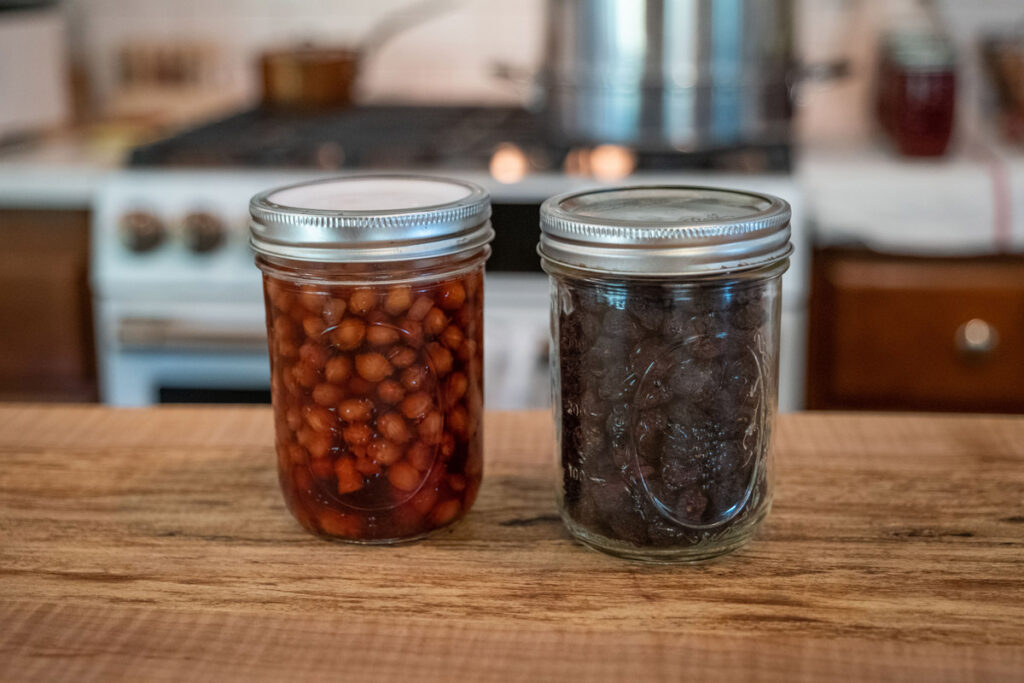 How to Store Dehydrated Fruit
Store dehydrated fruit in an air-tight container in a dark, cool place for optimal shelf life.
Unlike freeze-dried fruit, dehydrated fruit is best when eaten within a year. This is why I like to plan how many fruit and berry bushes we need for our family for a year's worth of fruit.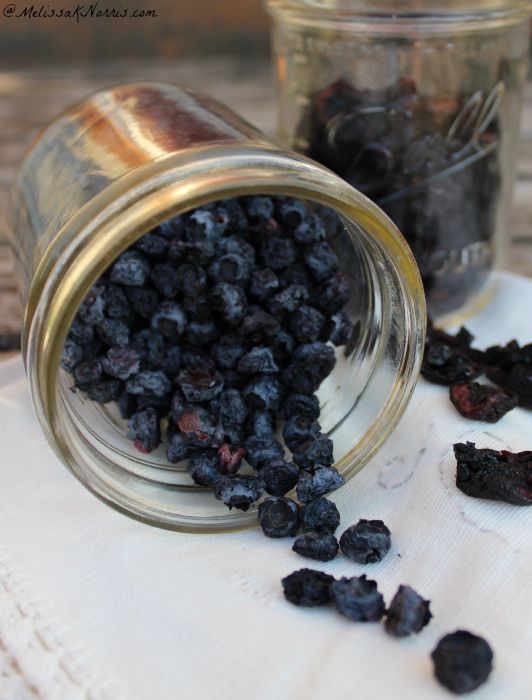 How to Use Dehydrated Fruit
Use your dehydrated fruit in homemade breads, muffins, granola, candy, or just by the handful! Be warned, they're kind of addicting.
There you have it, my favorite way to dehydrate fruit and my time-saving tips when dehydrating blueberries, cherries, and grapes! Have you tried this method or other home food preservation methods before?
More Posts You May Enjoy
A bonus to dehydrating cherries is that you have to pit them first. Don't toss the pits! Save them to make an infused cherry pit vinegar. (shared from my new book, Everything Worth Preserving).
Cherry Pit Vinegar
Move over apple scrap vinegar, you're not the only fruit that can be used twice for delicious things.
Ingredients
1 cup cherry pits*
2 cups vinegar (any vinegar of your choice)
Place the pits (leave all the bits of cherry fruit on them you can, this helps with the flavor) in a clean glass jar. Cover with vinegar and place out of direct sunlight. White vinegar takes on some color if using red cherries whereas apple cider vinegar won't change as much in color, but both work equally as well.
Allow to steep for two to three weeks. Strain, place back in a glass bottle, and enjoy your cherry pit flavored vinegar!
*Only use uncracked pits. As long as you don't try to smash them with a hammer, they're not cracked. Cherry pits (most stone fruit pits) do contain small amounts of cyanide. This is only exposed when they're cracked, smashed, or ground up.
You may also be interested in my fruit preserving course!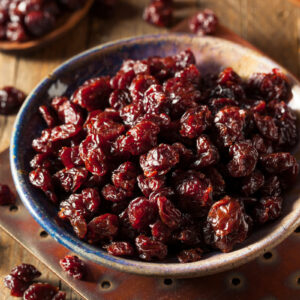 How to Dehydrate Fruit (Blueberries, Cherries, Grapes, Raspberries & Blackberries)
Learn how to dehydrate fruit at home. This method will save you hours of time when dehydrating fruit.
Instructions
Rinse berries and remove any twigs, leaves, etc.

Check berries by either freezing for a few hours, poking each berry with a pin, needle or paperclip, or quickly blanching in hot water.

After you've checked your berries, spread them out on your dehydrating trays. Try to put berries of similar size on the same trays.

Turn on your dehydrator to 135 degrees Fahrenheit or the fruit setting if it has one.

Check on your berries or fruit after 12 hours and rotate your trays.

Your fruit is done when it's shriveled and slightly tacky/sticky. Do the "dry test" mentioned in the notes section below.

Store dehydrated berries in an airtight container in a dark cool place for optimal shelf life.
Notes
For sticky berries or fruit, I highly recommend the non-stick mats for easy clean-up. You want to the berries or fruit to be evenly spaced so they dehydrate at the same rate.
Even with "checking", fruit takes quite a while to fully dehydrate. My cherries took 28 hours. My small blueberries were done at about 24 hours, whereas the larger berries took 36 hours. This is still better than three days though!
Dry Test – To know if berries are dry, do the "dry test". Place a handful of still-warm berries into an airtight container (sealed Mason jar or sealed plastic baggie). Let them sit for 10-20 minutes and check the sides of the container. If you see any moisture or condensation on the jar or bag, the fruit isn't dry and needs to continue dehydrating.