Learn all the fantastic ways to preserve apples at home, including fresh storage, freezing, canning, dehydrating, and more! Here are my favorite 12 ways to preserve apples at home.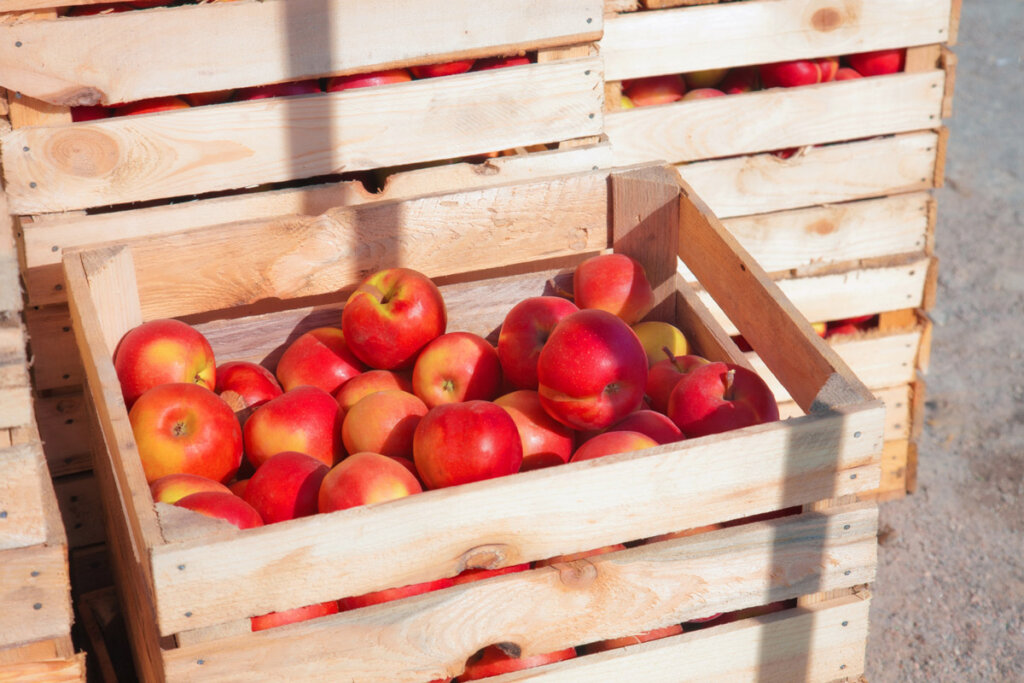 We've all heard the saying an apple a day keeps the doctor away, but my apples don't grow all year round. My goal is to put up as much food as possible when it's in season to keep our food bill down by increasing our food storage.
It's apple season ya'll (When I get excited a little bit of southern kicks in, it's just how I roll) and I happen to have almost 75 pounds of apples sitting in my kitchen waiting to be preserved into something glorious.
Preserving apples in jars (and having multiple ways to do so) makes my Mason jar loving heart very happy. You ready?
What Can I Do With a Lot of Apples?
Learning how to preserve apples at home is a great, frugal skill to undertake. Anytime you can either harvest, or even buy, food when it's in season, you're getting it at the lowest cost, and when you can learn how to preserve it for the full year – without using icky ingredients – it's a major score!
While most folks think of making applesauce (and applesauce is delicious), there are many more ways to preserve those apples for use all year long. I'm going to share with you how to make apple preserves, apple pie filling, dehydrated cinnamon apples, apple pectin, apple cider vinegar, and more!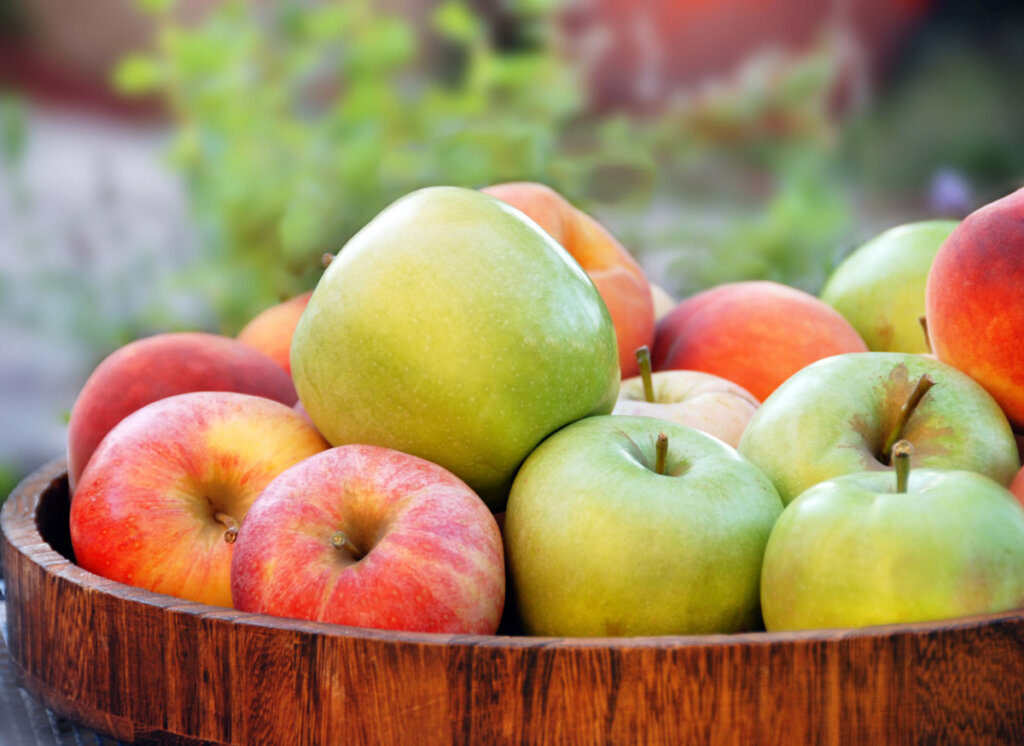 What Are the Best Apples to Preserve?
There are so many varieties of apples, it can be difficult to choose. When canning, preserving or freezing apples, it is best to pick a crisp, firm variety that is both sweet and tart.
The most popular varieties are:
Jonagold
Braeburn
McIntosh
Golden Delicious
Pink Lady
You can even combine apples of different varieties to create a unique, dynamic flavor.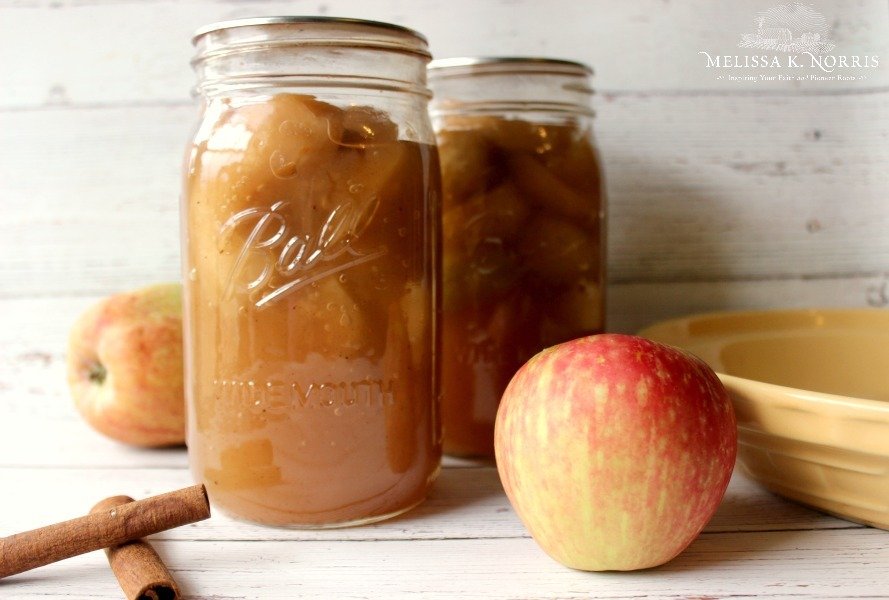 How to Preserve Apples
My top 11 ways (plus a BONUS) to preserve apples are:
Apple Pie Filling
Dehydrated Apples
Homemade Apple Cider Vinegar
Apple Butter
Homemade Apple Pie Jam
Apple Jelly
Homemade Pectin
Apple Fruit Leather
Storing Fresh Apples (for Long-Term)
Canned Apple Sauce
Freezing Apples
BONUS: Homemade Apple Cider
Apple Pie Filling
Canning apples for pie when I'm short on time (or when apple prices are sky-high) is one of my favorite home-canned apple items to have in the pantry.
Is there anything better than lovely jars of home-canned apple pie filling? Yes, there is, diving headfirst into said jar with a spoon… or no spoon.
Ever notice how apple prices go up during the holidays? Preserving apple pie filling ahead of time saves so much time when I'm busy with Thanksgiving and Christmas. I can bake a homemade pie by just popping open a jar of this filling and pulling out the best flaky pie crust from the freezer…
Here's how to safely can apple apples for pie with my Homemade Apple Pie Filling Tutorial and Recipe.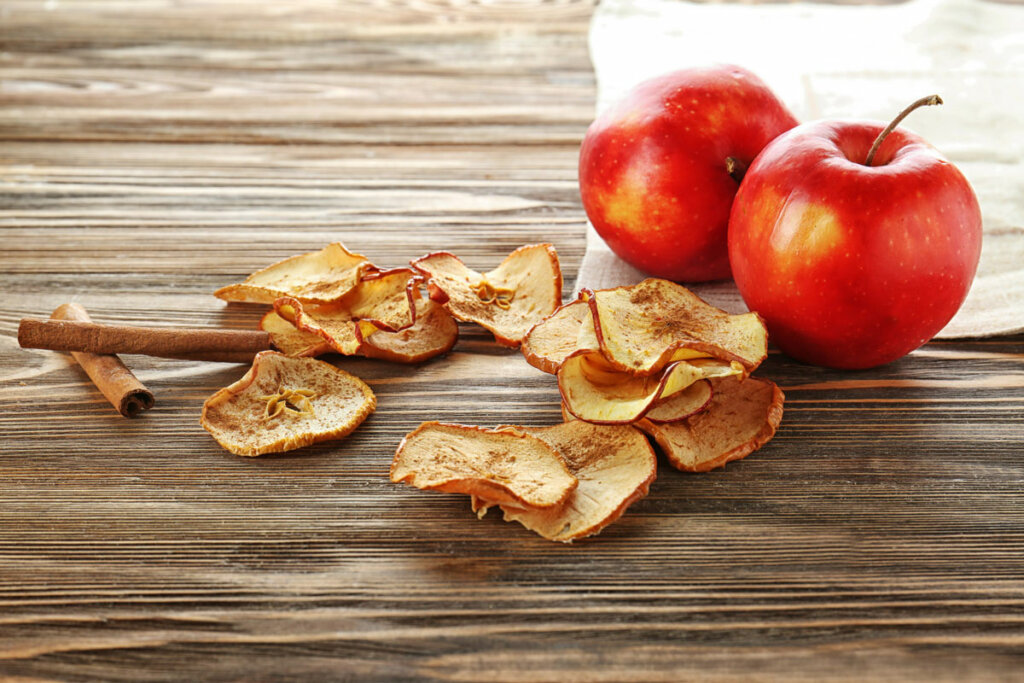 Dehydrated Apple Chips
Want to know how to preserve apple slices? My favorite way is to make cinnamon apple chips. Apples lend themselves well to dehydrating and they're a great addition to a hike or to take on the go for a quick snack.
Simply peel and slice your apples, taking care to cut them relatively the same size and thickness for even drying. The beauty of preserving your apples this way is the cinnamon gives them a brown color so no need to worry about spraying them with lemon juice or citric acid to keep them from browning.
Place prepared apple slices in a container with a lid or a plastic ziptop bag. Sprinkle 1 to 2 Tablespoons of ground cinnamon on top (or to taste), close the container, and shake to evenly coat the apple slices.
Place on dehydrator trays, taking care to leave space around each apple slice for proper airflow. (I've had this dehydrator for years now and feel you can fit more on these square trays.) Set dehydrator to 135 degrees F and dehydrate until fully dry.
Depending upon how thick you cut your apples and the water content, this can be anywhere from 6 to 24 hours, it's best to check on them after 6 hours, then every hour until completely dry.
How Do You Know When Apples Are Completely Dry?
The best way to determine if your apples are fully dry is by weight. Weigh your empty trays and then weigh your trays when they are full of prepared fruit. Subtract the empty tray weight from the full tray weight to find the weight of your prepared fruit.
Follow this ratio: 20 pounds of prepared apples should dry to 6.5 pounds. Put dehydrated cinnamon apple slices in a sealed container and enjoy!
For long-term food storage, use an oxygen absorber or a vacuum seal attachment on a Mason jar and store in a cool dark area of your home.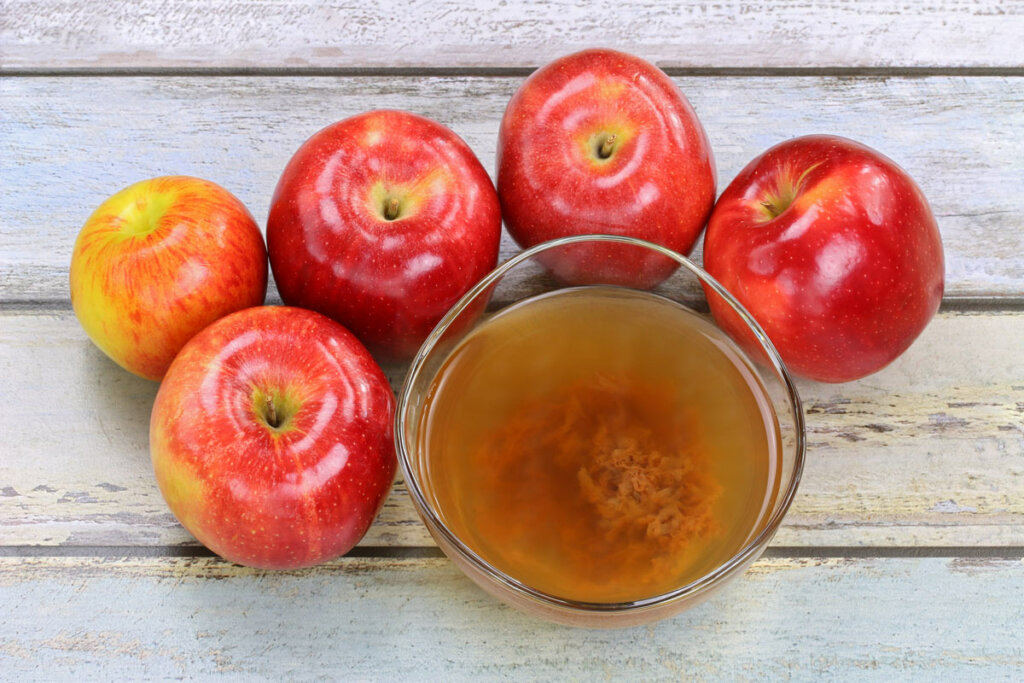 Homemade Apple Cider Vinegar
Did you know you can make homemade apple cider vinegar? Yep, and the bonus is it will be fermented with "the Mother", just like the good stuff from the grocery store!
The perk of learning how to make homemade fruit vinegar (with any kind of fruit) is that you generally can use the fruit scraps. So for apple cider, you can use the skins and apple cores to make something from a byproduct that may have ended up in the compost pile.
You won't believe how incredibly easy it is. Check out this tutorial with photos and a video on how to make raw apple cider vinegar.
Then put that ACV to work in recipes (like this amazing old-fashioned vinegar pie), catching fruit flies, and for delicious and tangy salad dressings.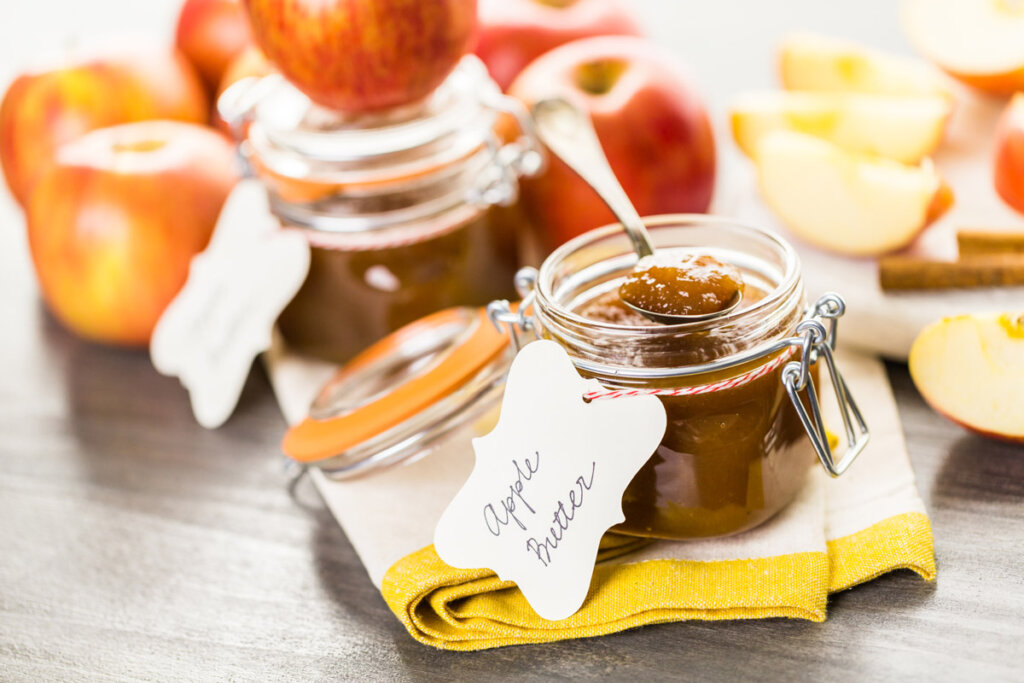 Apple Butter
Fruit butter, how I love you. You're thick and spread so nicely on homemade buttermilk biscuits and pancakes.
This recipe uses a special ingredient for a delightful flavor… get your homemade apple butter recipe right here, complete with canning instructions for long-term storage.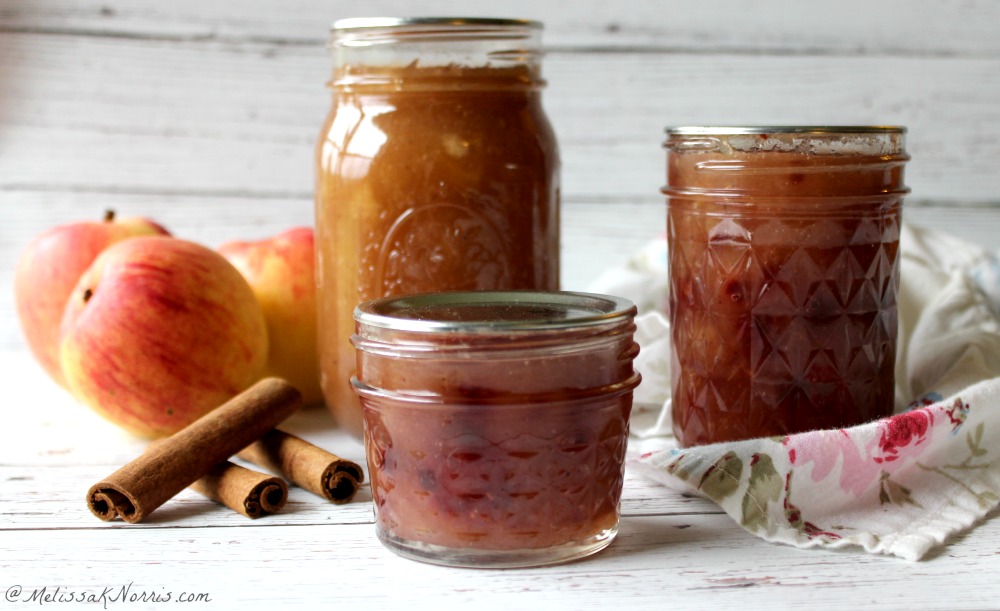 Homemade Apple Pie Jam (Low-Sugar Recipe)
Oh yes, apple pie in a mason jar ready to smear on your favorite biscuit, sandwich, cornbread, in between cakes… or, let's be honest, just by the spoonful!
Learn how to make easy apple pie jam.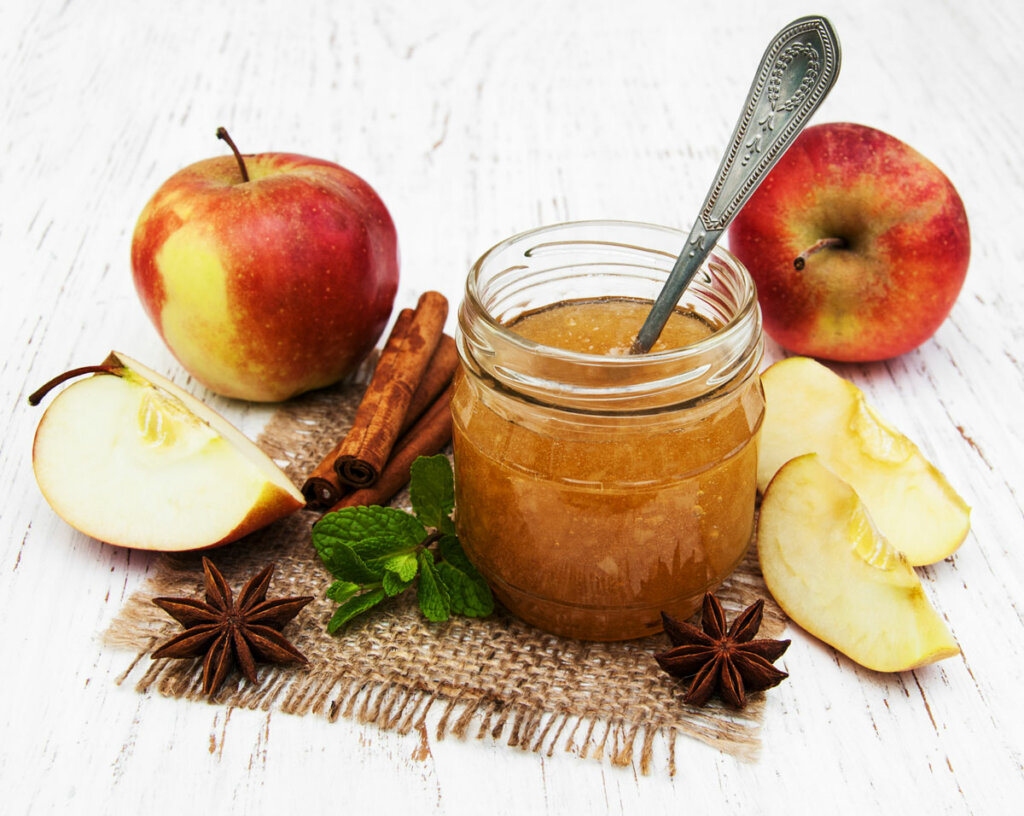 Apple Jelly
Apple jelly not only looks pretty in jars (especially as gifts around the holidays), but it also only uses two ingredients to make! I'm a fan of simplicity and the fewer ingredients the better.
Check out this great apple jelly recipe and tutorial from my girl Laurie over at Common Sense Homesteading.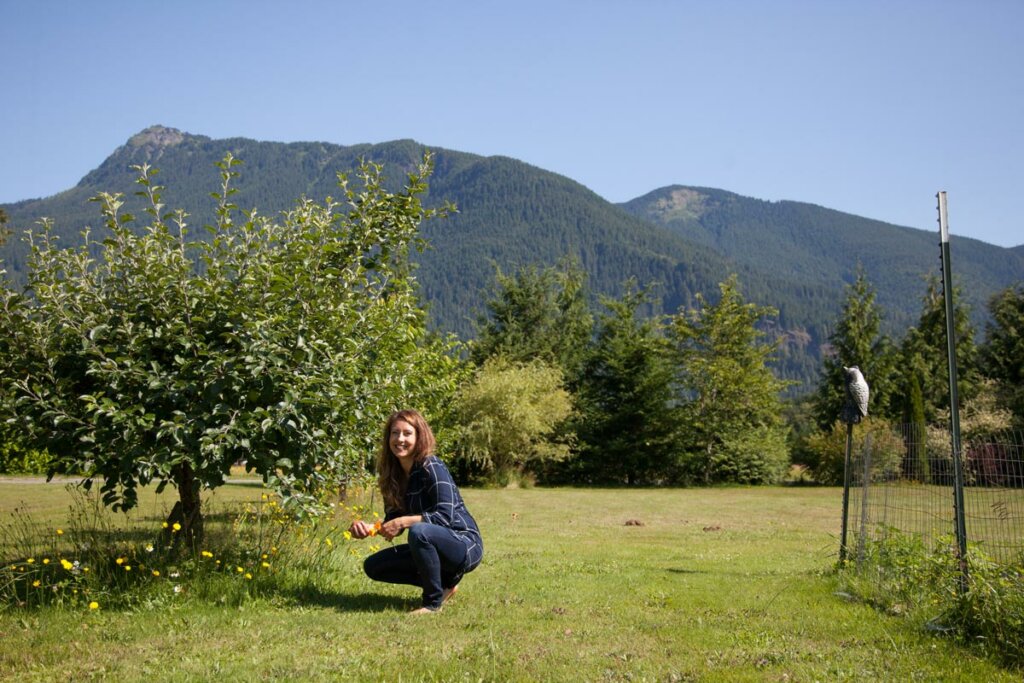 Homemade Apple Pectin
Did you know apples are high in pectin? In fact, my grandmother never used store-bought pectin, she just grated a green apple into her jam or jelly. But you can make and can or freeze apple pectin for use in all your jam and jelly recipes.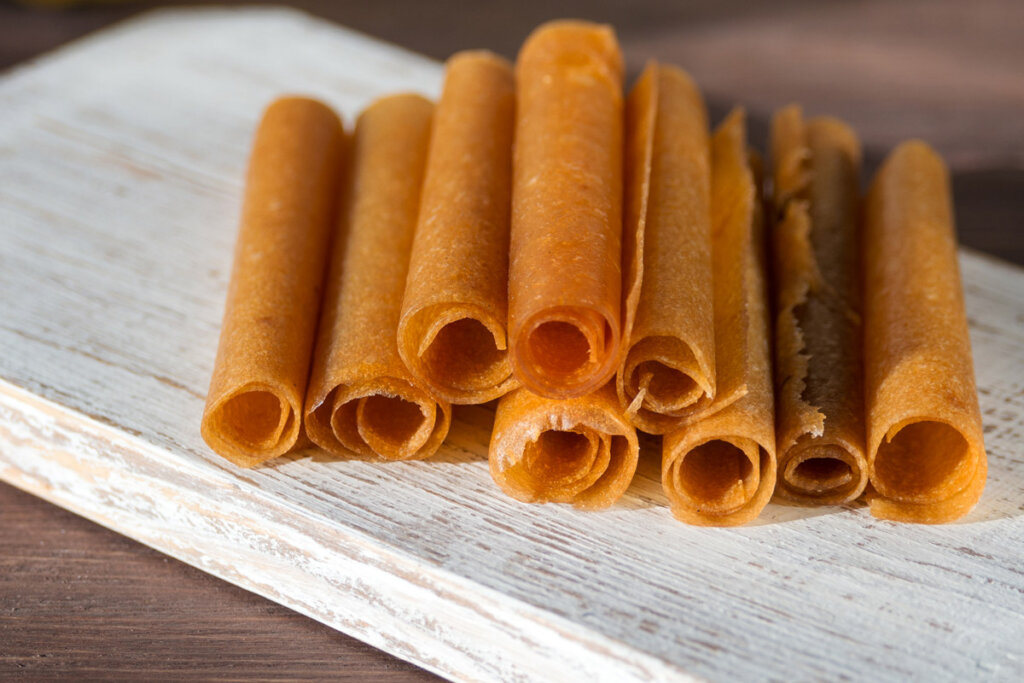 Homemade Fruit Leather
Have you checked out the ingredients in store-bought fruit leather? Yeah, not happening in my house. This one has only 3 ingredients (are you noticing a theme?) and is easy and straightforward to make.
Here's how to make apple and cinnamon fruit leather. But if you're looking for that store-bought thick and chewy consistency (rather than the oftentimes tough and even crispy fruit leather), check out my friend Carolyn's tip (from Homesteading Family) on making homemade fruit leather with a secret ingredient!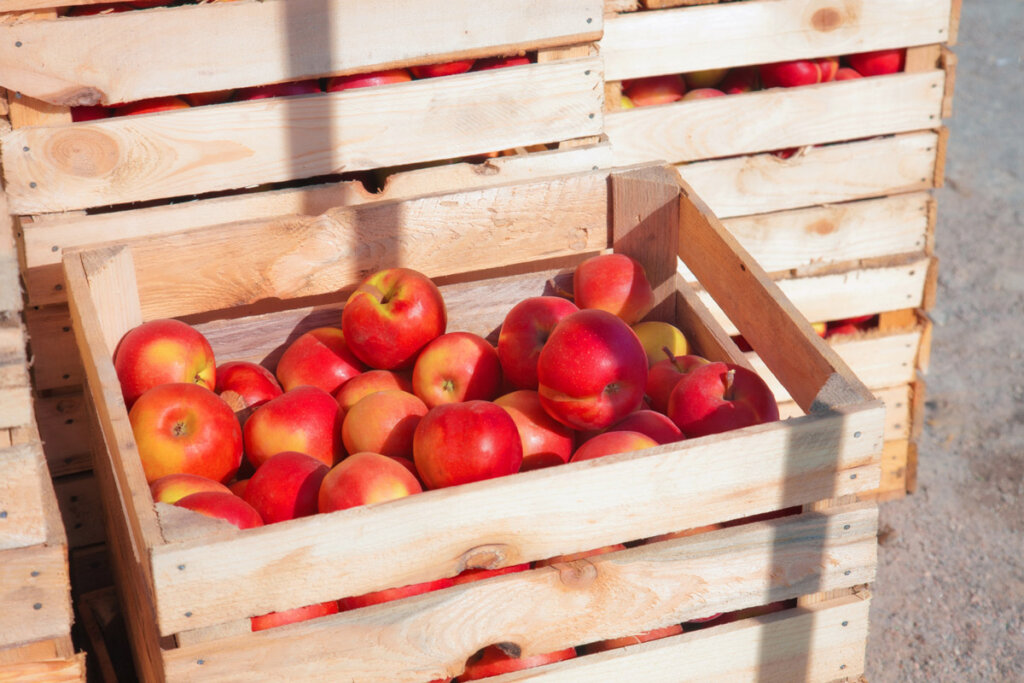 Storing Fresh Apples (Long-Term Storage)
Apples are one of the cool fruits that can be stored for a long time with very little effort. Have you ever heard the saying one bad apple spoiled the barrel? It's true, and it dates back to when people used root cellars a lot more than they do today.
There are many tips for storing apples for long-term storage. This post by Living Homegrown discusses which varieties store best, how to harvest apples so they last the longest (and which apples should be eaten sooner), and she even covers how to store apples if you don't have a root cellar (she's speaking my language here!).
Here's the low down on storing apples for long-term storage.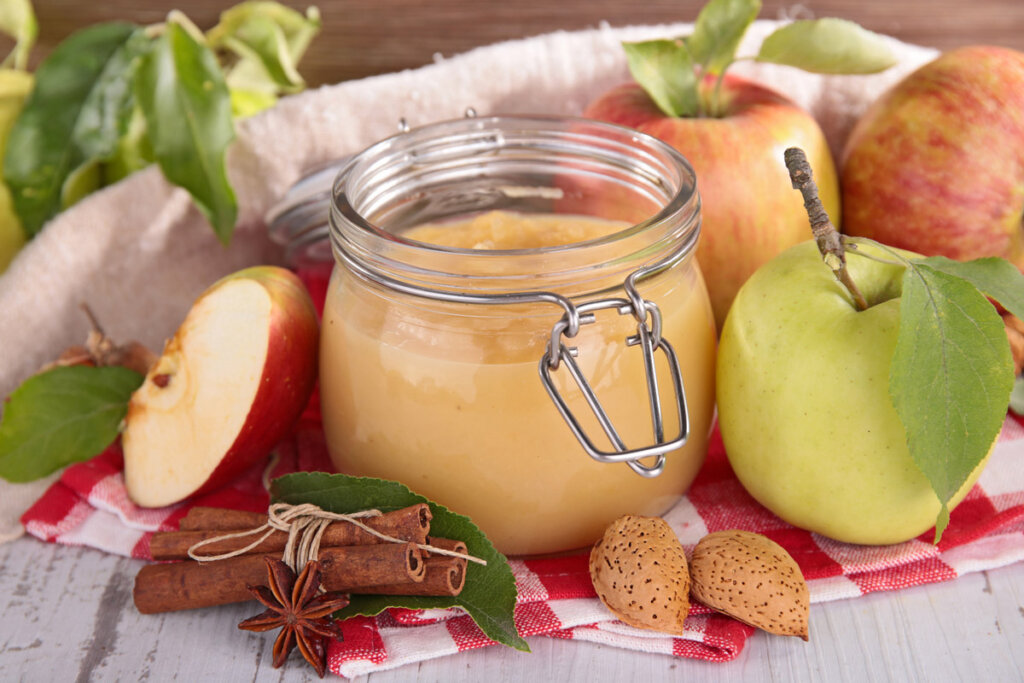 Homemade Applesauce (Plus Canning Instructions)
My tip for applesauce is to not bother cutting or peeling beforehand. I steam my apples whole and then put them through the sieve to catch the seeds and peelings. Easy peasy and a lot less work.
Though Lauren over at Tastes Better From Scratch uses a different method, her tutorial is spot on for learning how to can applesauce.
Freezing Apples
It is handy to have fresh frozen apple slices on hand, especially around the holidays. Freezing apple slices allows you to store apples in the freezer until you are ready to bake them into a delicious apple pie, or maybe a cobbler.
First wash, peel, and core your apples. Then cut the apples into slices that are relatively the same size and thickness.
Blanching the apples will preserve the quality and allow you to keep your apples in the freezer for up to a year.
To blanch apples, bring a large pot of water to a boil and prepare a large bowl with cold water plus 1 to 2 cups of ice. Put the apple slices in the boiling water for two minutes. Immediately transfer the apples to the ice water to cool completely.
When you remove the apple slices from the cold water, let them drain. Line a baking sheet with parchment paper or a Silpat mat and arrange the apple slices on it so that they are not touching. Let them freeze for several hours or overnight in a single layer.
In the morning, take the apples and seal them in freezer bags. Keep them in the freezer until you are ready to bake with them.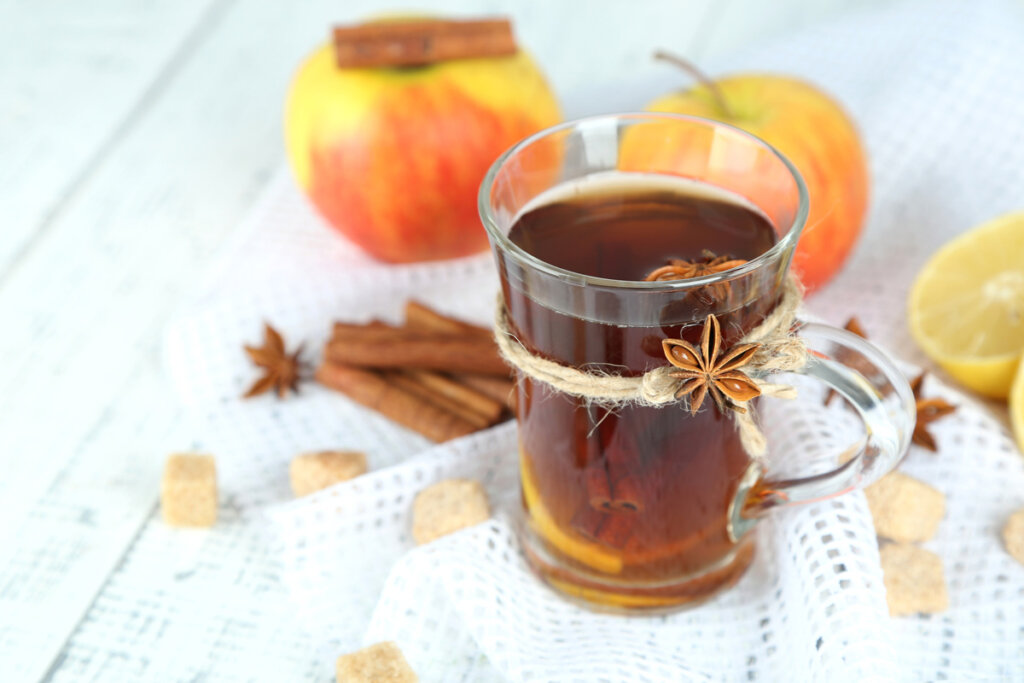 Hot Apple Cider
Bonus! Don't you love a bonus? I do. Like when you put on a pair of pants you haven't worn in a long time and not only do they still fit but you find a $20 in the pocket!
How could I have forgotten to add this one with the original 11? I blame it on the 12 jars of tomato sauce I made and canned today, but really, homemade apple cider is a must. Would someone please bring me a cup and we'll toast to the loveliness of fall and apples?
How do you preserve apples at home?
Apple Preserving & Use (Mini Cookbook)
Just put your name and email below and I'll shoot it straight to your inbox! ???