Some of the links below are affiliate links, which means I will earn a commission at no additional cost to you, if you click through and make a purchase. Regardless, I only link to products we use on our homestead or believe in.
Pumpkin applesauce muffins are a must, because 'tis the season for pumpkins and applesauce and they play so nice together. And because I can grow both of those items here on our homestead. I may have a slight addiction to trying to grow as much as possible when it comes to an ingredient list, you too? Whew, glad I"m not alone.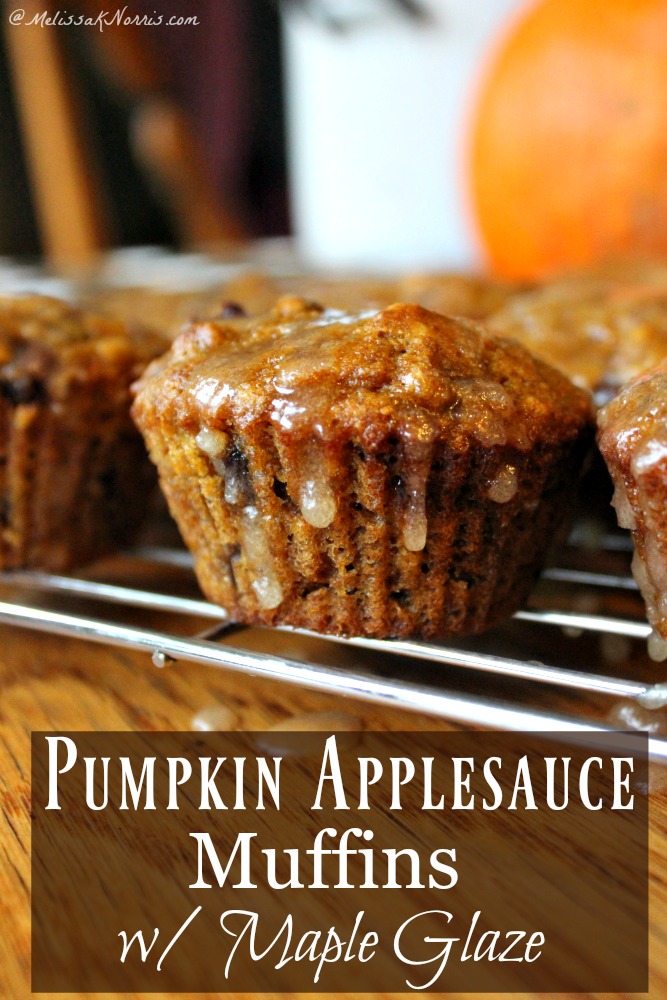 I love using seasonal foods to whip up easy from scratch goodies. A kitchen filled with steamy pumpkin, apples, and spice… yeah, it's that time of year.
Resources:
Pumpkin puree is so easy to make at home. The fastest and easiest way I've ever cooked a pumpkin is in my new favorite homestead kitchen appliance (my pressure canner is plugging its ears right now) is the Instant Pot. Yes, this thing is amazing.
In fact, I will never go with out one. My slow cooker retired to the crafting closet, my rice cooker got kicked to the curb (technically the donation box), and I use this thing at least daily if not multiple times per day… I may ask for a second one for Christmas.
Okay, enough gushing, plop 1 and 1/2 cups of water into your Instant pot, toss the whole pumpkin inside, I knocked off the stem, lock the lid into place, and cook on manual high for 13 minutes. Let it release naturally (aka pressure reduces by cooling off, no quick release).
Dump it onto a plate or into a bowl, it will almost fall apart and you could probably use a butter knife to cut it in half. Let it cool enough so you don't burn your fingers, then scoop out those seeds and innards. Scoop out the lovely cooked pumpkin and toss it into your blender or food processor, add about 1/4 to 1/2 cup of water to about 2 cups of chunky pumpkin and blend until smooth.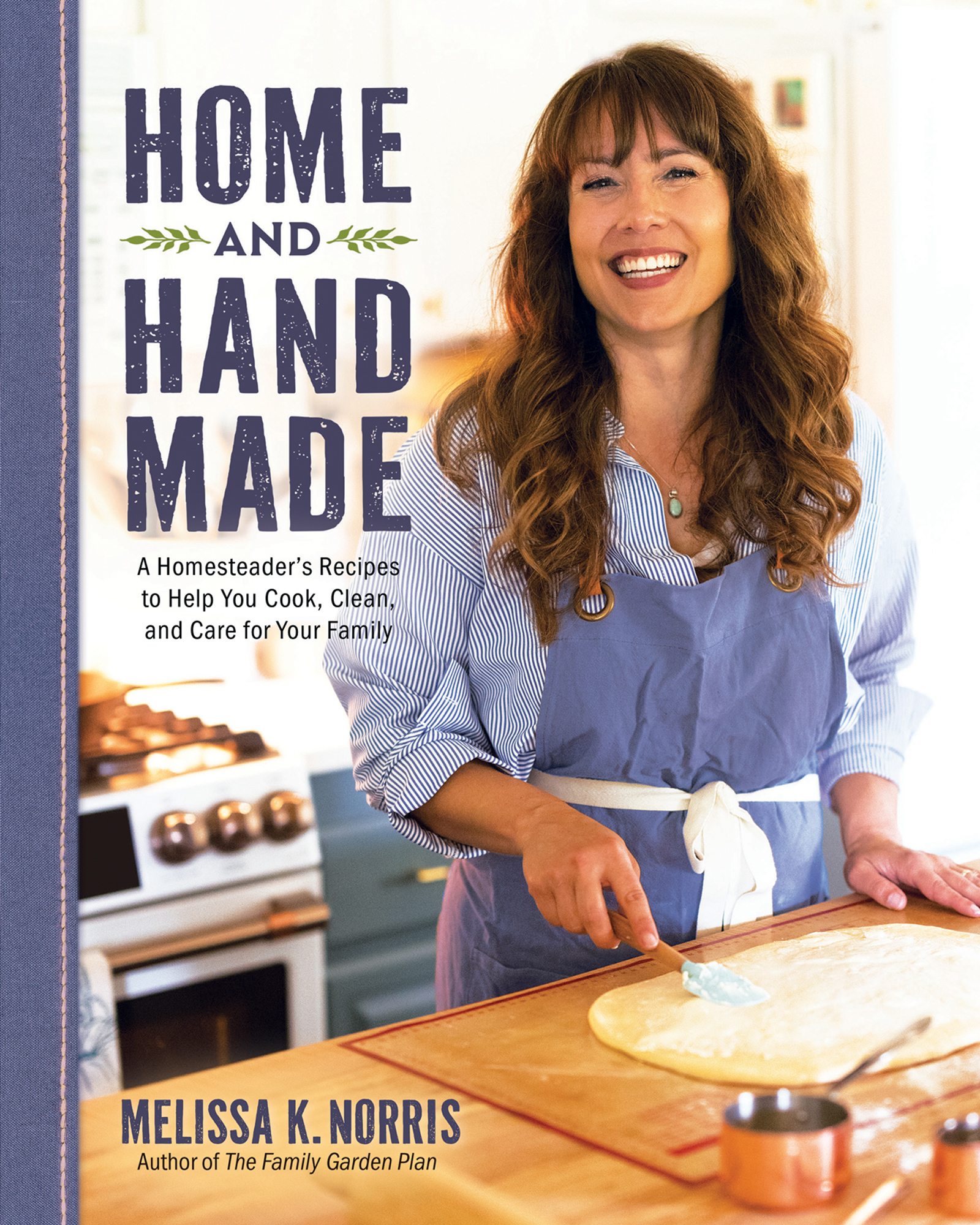 This recipe is made into muffins from the Pumpkin Applesauce Cake featured in Hand Made: the Modern Guide to Made-from-Scratch Living along with 100+ other from scratch old-fashioned finger-licking good recipes. Ya gotta grab it!
After you get your copy ordered, head on over here to get your bonuses, including 3 videos, custom printable labels, and coupons!
Okay, let's get down to baking
Pumpkin Applesauce Muffins w/ Maple Glaze Recipe
When muffins are slightly cooled, drizzle the glaze over the top. Try not to devour all in one sitting.
Other delicious Pumpkin Recipes: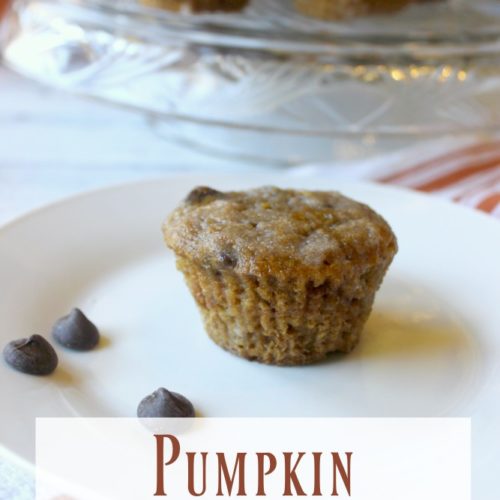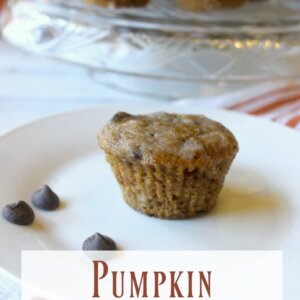 Pumpkin Applesauce Chocolate Chip Muffins Recipe
Ingredients
4

eggs

1

cup

sugar

equal amounts Erythritol or Monkfruit work well for sugar free options

¾

cup

applesauce

¼

cup

melted coconut oil or butter

2

cups

cooked pumpkin or 15-ounce canned pumpkin

not pumpkin pie filling

2

cups

flour

if using fresh ground Spelt increase to 2 and 1/2 cups flour, if using fresh ground Einkorn start with 2 and 3/4 cups flour, if using fresh ground hard or soft wheat decrease to 1 and 1/2 cups + 2 Tablespoons

2

tsp.

baking powder

1

teaspoon

baking soda

2

teaspoons

cinnamon

1

teaspoon

salt

1

cup

semi-sweet chocolate chips

optional

Maple Glaze

2

Tablespoons

melted butter

1/2

cup

powdered sugar

I put mine in a mason jar and put the immersion blender to it, voila powdered sugar

1/4

cup

maple syrup
Instructions
Preheat oven to 350 degrees. In a bowl mix eggs, sugar, applesauce, oil, and pumpkin. Beat by hand until light and fluffy (or use an electric mixer).

Mix together flour, baking powder, baking soda, cinnamon, and salt. Add chocolate chips and stir into pumpkin mixture until combined.

Fill prepared muffin tins (makes approximately 24 muffins or 18 muffins and one small loaf) and bake muffins for approximately 22 minutes, or until a toothpick comes out clean from the center.

While muffins are baking, melt butter, combine with maple syrup. Slowly whisk in powdered sugar.

When muffins are slightly cooled, drizzle the glaze over the top. Try not to devour all in one sitting.
What's your favorite fall muffin? Will these pumpkin applesauce ones be happening in your kitchen?