Some of the links below are affiliate links, which means I will earn a commission at no additional cost to you, if you click through and make a purchase. Regardless, I only link to products we use on our homestead or believe in.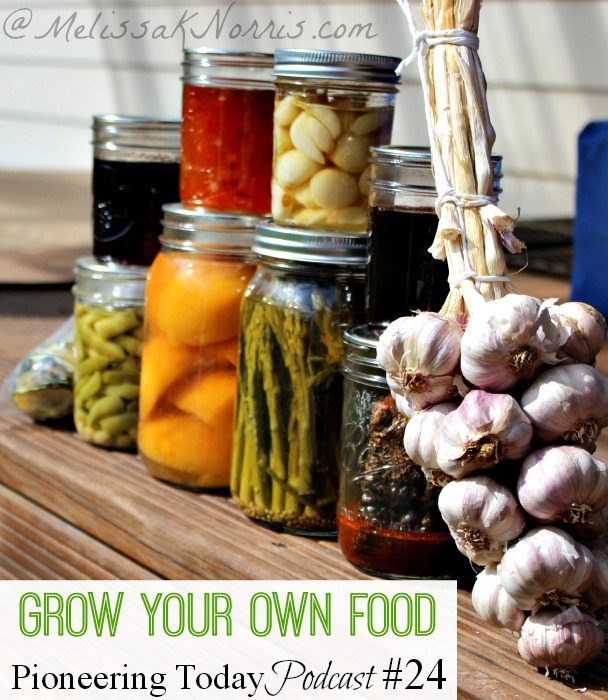 Growing your own food is beneficial to your health, preparedness, survival, and frugality. These tips will help you grow your own food, regardless if you're a first time gardener or a life timer grower.
I post new episodes every other Friday morning. You can subscribe via RSS and receive every episode for free.


Or subscribe via Itunes
In this episode we'll discuss:
Why you need to know your last frost date
How to grow and plant potatoes
Why and how to find your soil type
Easy way to tell your soil type without a test
Direct sow methods
Which plants like acidic soil and which don't
How to amend your soil
Composting options-including how to get it for free
Tips for not being overwhelmed
Natural predator tips
Container plant options
Resources:
How to use coffee grounds in your garden
How to plant and grow potatoes
10 Easy Steps to Grow Your Own Food (including links for last frost date, home soil test with baking soda and vinegar, and heirloom seed companies we trust) We're an affiliate for Seeds for Generations and love that this dad started his seed company to teach his children about growing your own food.
Free Heirloom Gardening Guide-Plant to Save Money
How to Grow Basil without Soil Indoors
Sponsors: