Some of the links below are affiliate links, which means I will earn a commission at no additional cost to you, if you click through and make a purchase. Regardless, I only link to products we use on our homestead or believe in.
There are very few things in life more rewarding than the ability to grow your own food. When you cook and eat organic, homegrown food, it improves your health and makes you feel better overall.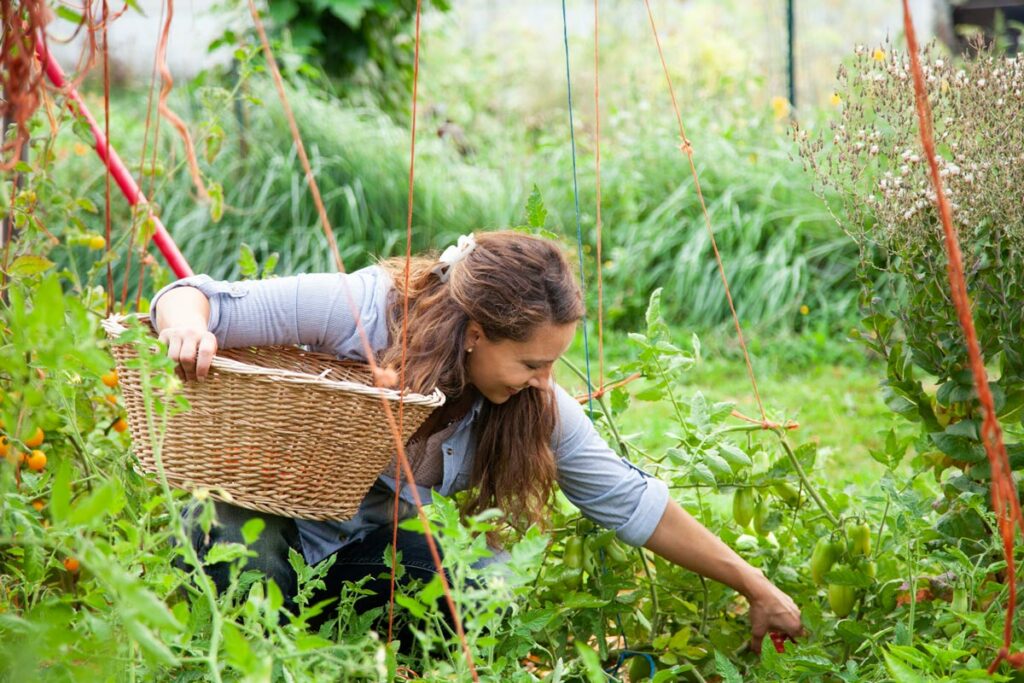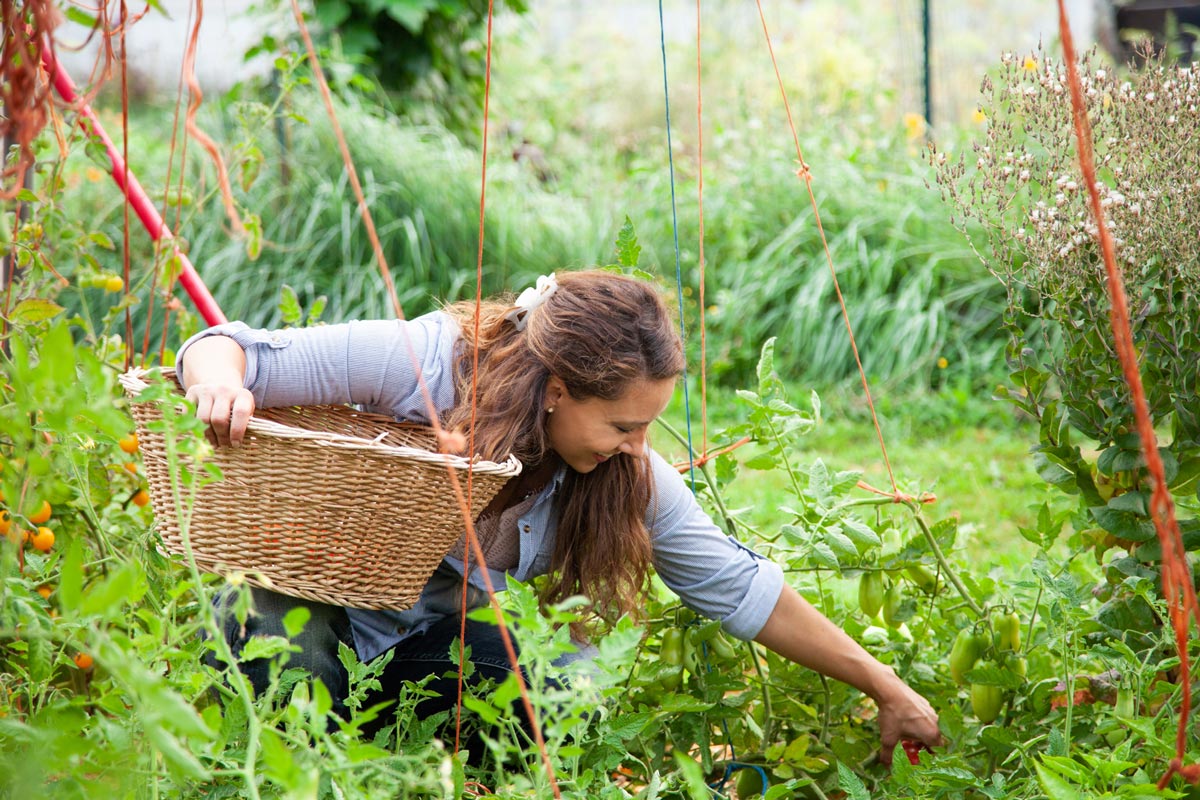 It can bring your family closer together as you work side by side, and it brings you closer to God and nature.  Plus, you can save money on your grocery bill. Can I get an amen?
Top Reasons To Grow Your Own Food
If you've never grown your own fruits and vegetables or had a garden, it can feel a little intimidating.
There is so much information available, and it can be confusing to understand and decipher through so many different avenues of advice, knowledge, and opinions.
So many of the convenience foods we eat today are just not good for us. We have become a culture of "grab and go" and lost the value of slowing down and getting our hands dirty.
Read about my journey through a health scare, and my experience of healing my body by adjusting my diet and paying attention to the foods I was eating.
I became aware of all the processed foods I was eating, and decided I wanted to eat more whole foods. Here are some of the basic ingredient swaps I made to make life easier.
Growing your own vegetables is a solution to not only health problems but also environmental and economic situations today.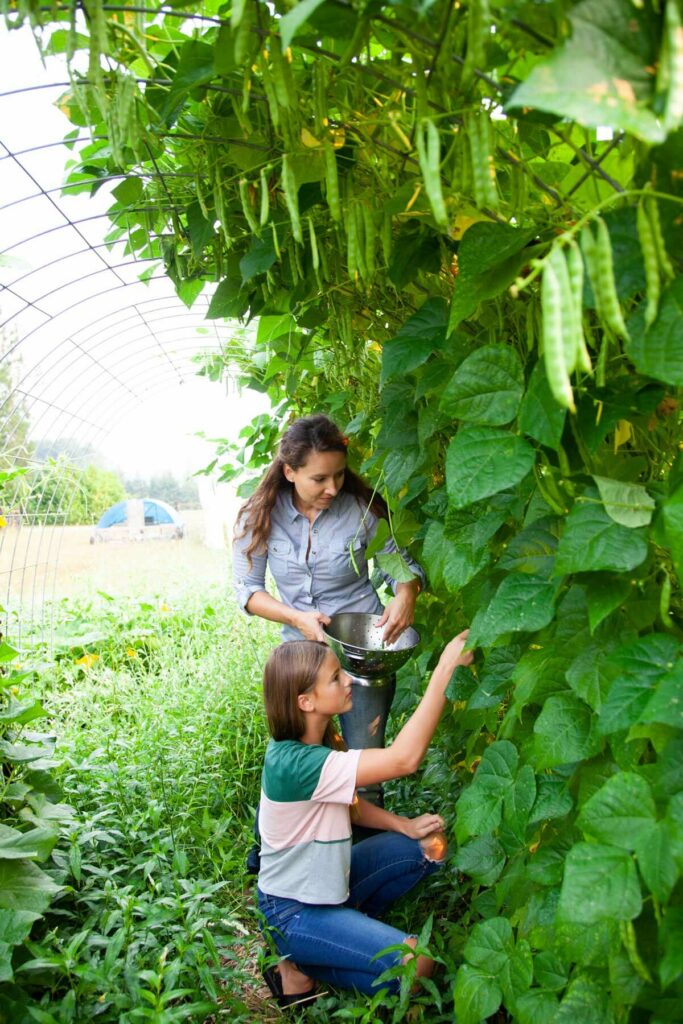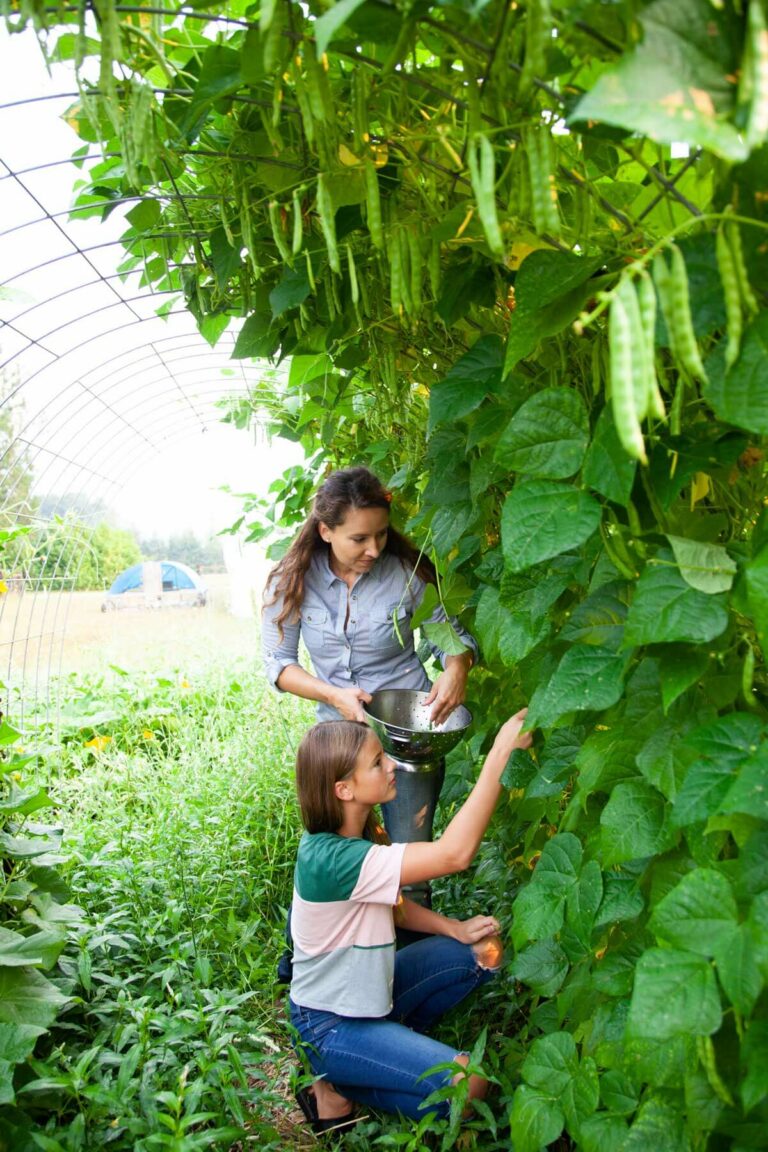 Is Growing Your Own Food Worth It?
Yes, it absolutely is! If there was only one Pioneer skill I would recommend, it would be growing your own food. There are so many benefits to growing a garden:
Nutrition – Plants develop more nutrients the longer they are left on the vine. Commercial produce has to be harvested before it's ripe, so the nutritional content of store-bought produce will always be inferior to the vegetables you grew and allowed to fully ripen. Additionally, homegrown vegetables are in their rawest form. The foods we get at the grocery stores go through a long process of harvesting, packaging, and shipping. For certain items, preservatives are added to help the food stay fresh longer, but those preservatives can be detrimental to our health.
Flavor – When I learned how to plant and grow strawberries, I was so disappointed when I purchased store-bought strawberries only to find they had no flavor at all. When growing your own food, you will immediately taste the difference between garden-fresh produce, and produce from the store. In fact, I have had people tell me they always hated certain vegetables until they tried them homegrown!
Exercise – Taking in all that fresh air, working in the sunshine, and keeping our bodies moving while we do it is the best form of exercise I can think of. Not to mention soaking up all that amazing vitamin D!
Family Bonding – Children love to be outdoors and in the dirt. Gardening provides both of those elements. Because there are so many different tasks in gardening, they can be tailored to include any age. As a bonus, children become more likely to try new vegetables when they have been part of the growing process. Whether it's your own children or your grandchildren, gardening together is worth the time spent for the bonding time alone.
Environment – When you grow your own food, you don't have to use chemicals for weed and pest control. Try building your own compost and reap the benefits of better soil which can help combat disease, pests, and weeds. Read through my post on organic garden pest control to learn more about natural ways of ridding your garden of pests.
Saving money – Seeds are not very expensive. Starting your own seeds indoors and growing your own produce will save you a lot of money on your grocery bill. Pro Tip: Purchase heirloom seeds and learn to save vegetable seeds from year to year and you'll save even more!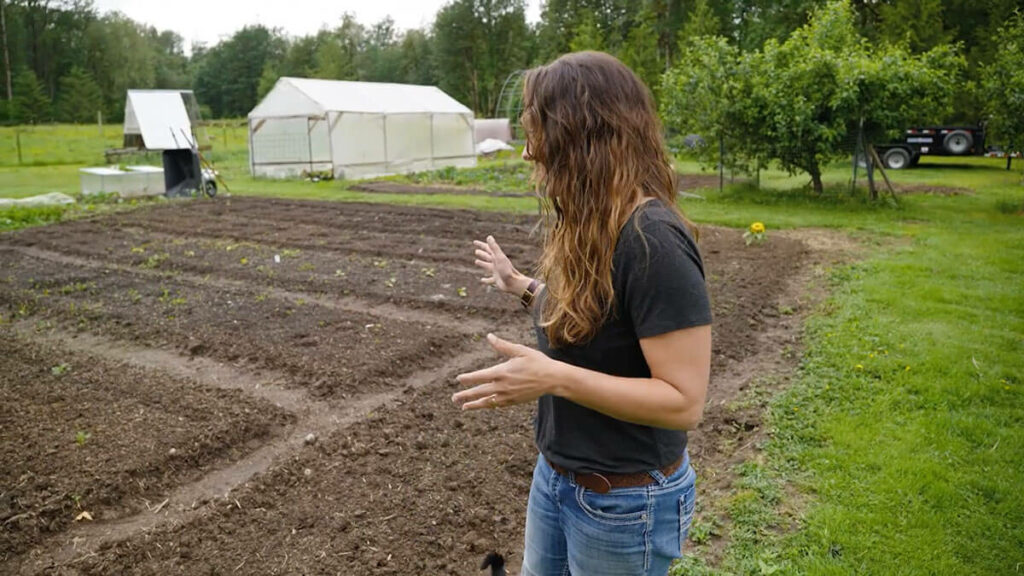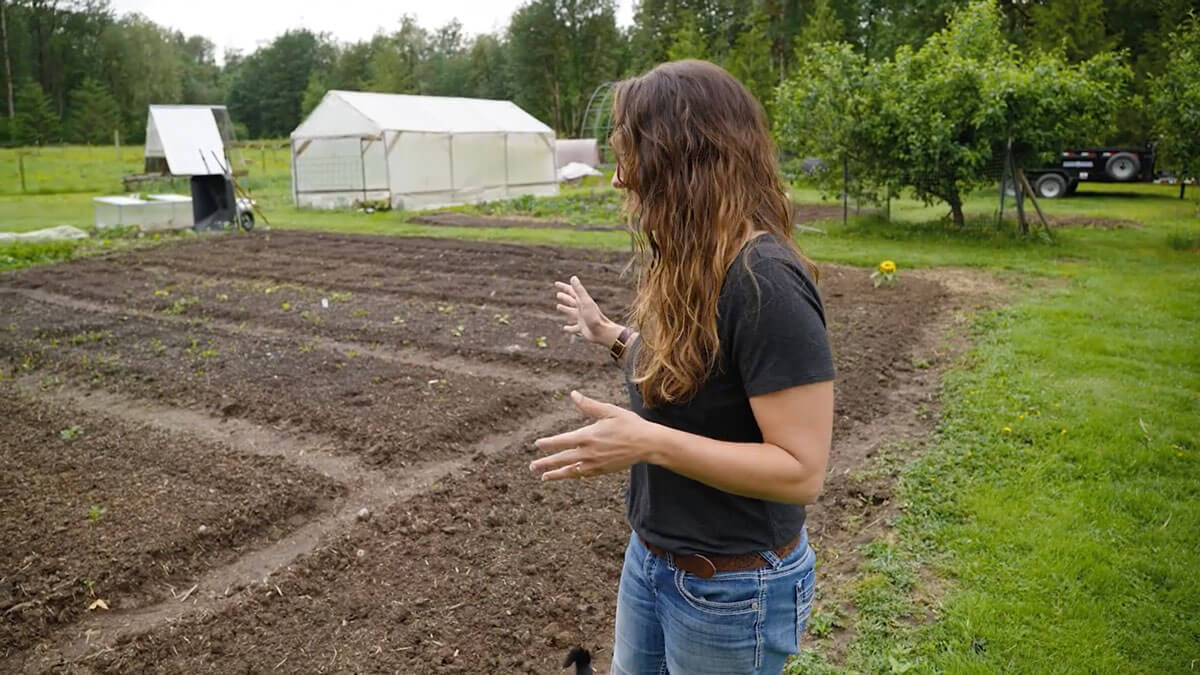 What You Need To Do To Prepare To Grow Your Own Food
Know Where to Plant
Level – Your garden spot needs to be level. You don't want it to be at the bottom of a hill, so it doesn't get swamped or flooded out by heavy rain. And the top isn't good because the water will run off, leaving thirsty plants.
Run off – Make sure it's not near property lines or where you'd get unwanted run off or contamination.
Full Sun – Vegetables need at least 6 hours of sunlight a day in order to grow and ripen. Make sure your garden spot provides plenty of sunlight. Remember, in the middle of summer, the sun is higher in the sky. If your trees are bare, in the summer they'll have leaves and will be shady.
Close to a Water Source – Most of us will need to water to a degree in the middle of summer. You don't want miles of hose to water your garden and then have to remember to move them every time you mow the lawn. No one wants to pack water for long distances. During harvest season, you'll want to be able to rinse your produce off, and having it near the garden is a plus. I'm a barefoot gardener and rinsing off before coming back inside saves a lot of cleaning time as well.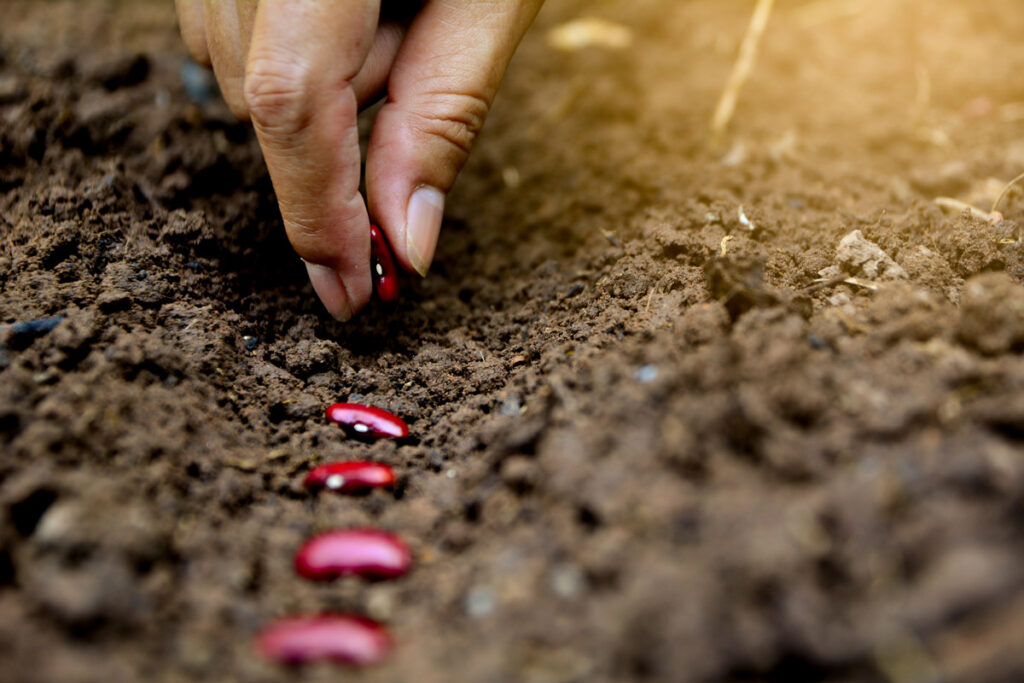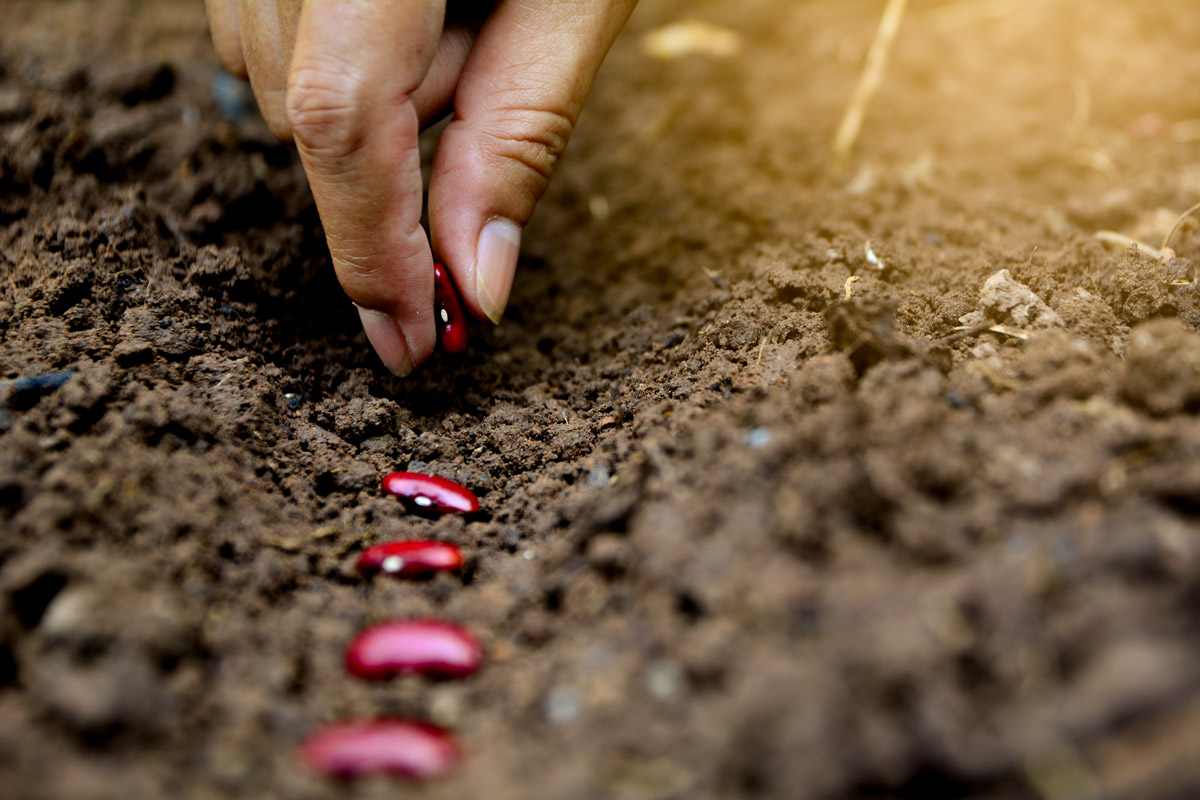 Know When To Plant
As a vegetable gardener, it's important to know when to plant your seeds according to your first and last frost dates.
In order to do this, it's a good idea to research the last frost date for your area.
If you read the back of the seed packets, it will tell you when to put your seeds out according to the date.
You can check your average frost date by typing in your zip code in this handy tool from the National Gardening Association.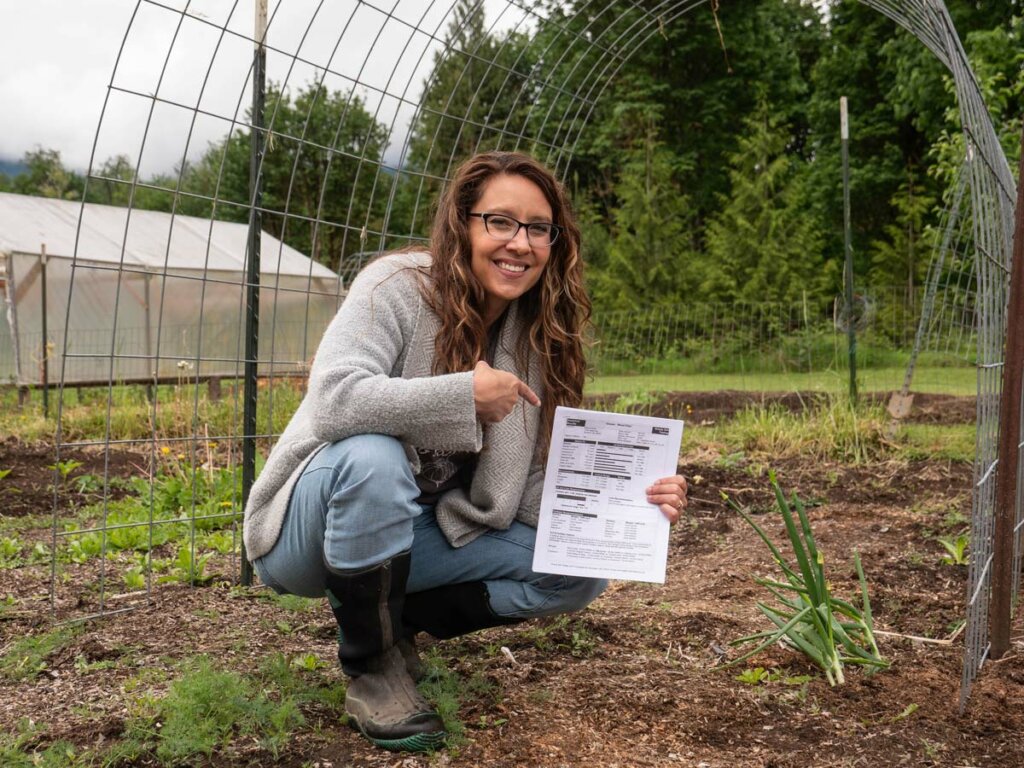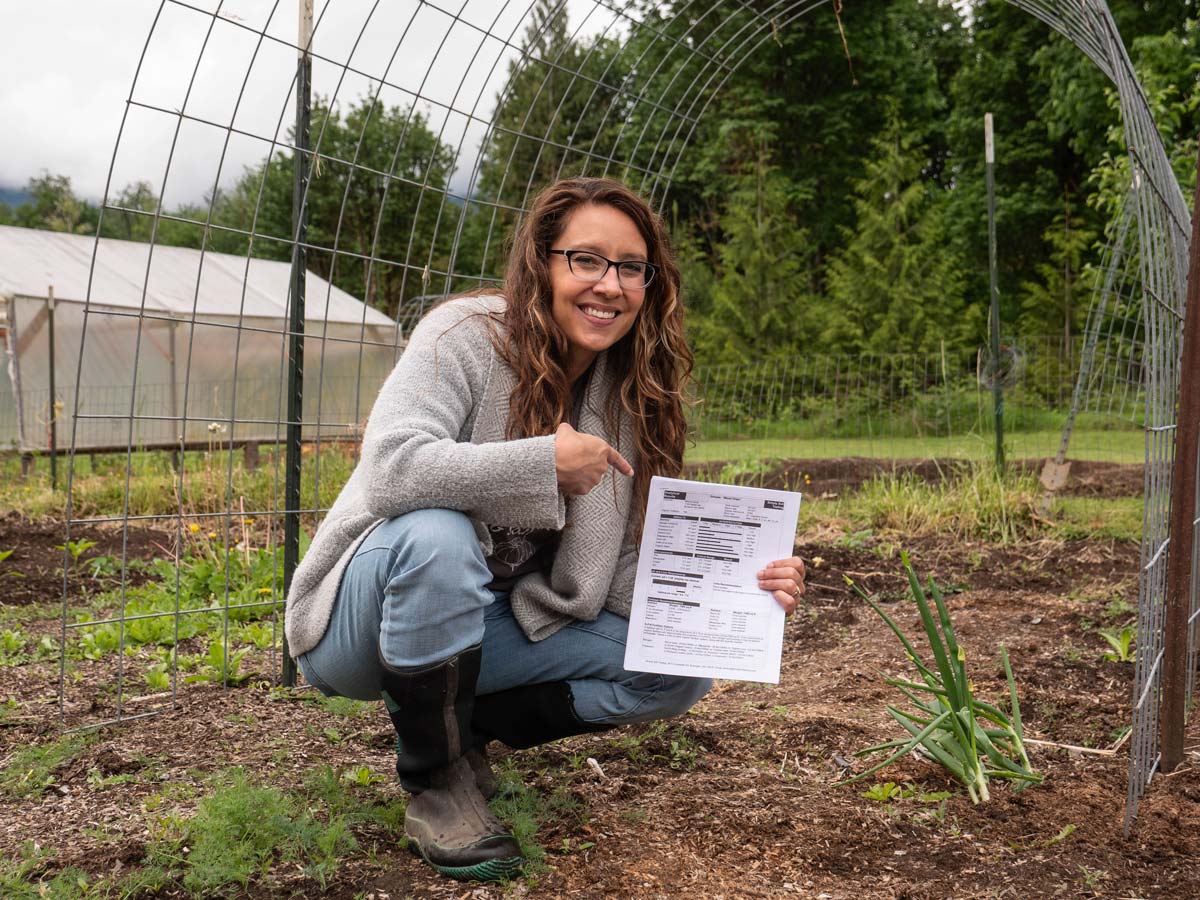 Test Soil
Knowing what type of soil you have is very important for the success of your garden. A pH level soil test will save you the heartache of a failed garden.
This at-home test kit is an easy way to test your soil, try this DIY soil test using vinegar and baking soda, or you can send a soil sample to your local extension office. 
My local extension office does not test soil, so I use this online soil testing resource instead.
Amend Soil – After you know the PH level in your soil, you will know how to amend it for the right balance. 

High Alkaline Level – Add citrus peels, peat moss, pine needles or coffee grounds to neutralize the soil.
High Acidic Level – Add lime or wood ash to reach an acceptable level. Our soil is slightly acidic, and acidic soil works well for some plants such as raspberries, blueberries, and potatoes. However, beets and brassicas like neutral soil. We add the ash from our wood stove in the garden area that we want to plant these vegetables in. We also add well-rotted chicken and cattle manure mixed with leaves and straw to the areas where we grow heavy nitrogen feeding plants. This puts nitrogen and organic matter back into the garden soil. Pro Tip: Many farmers are happy to give you manure for free if you are willing to load it up and haul it away. Just be sure the animals haven't been eating crops treated with pesticides.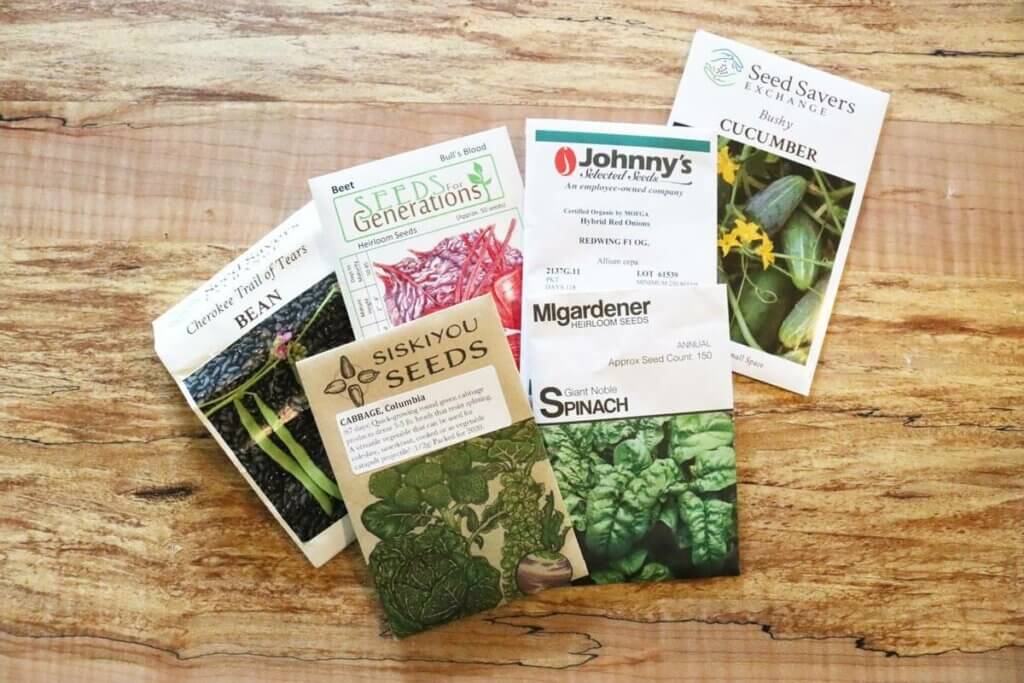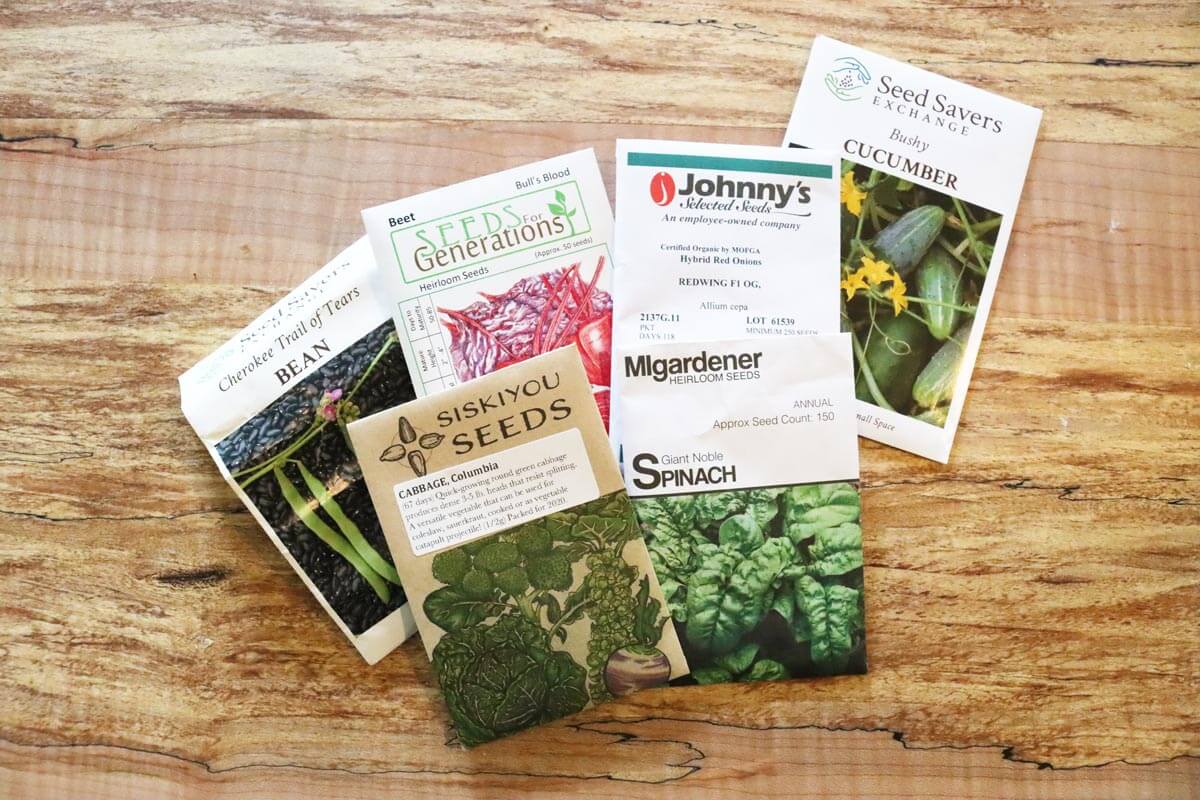 Buy Seed
Our garden is completely planted in heirloom seeds. Our Tarheel grean bean seeds have been saved and passed down in our family for over 100 years.
The companies I trust for non-GMO, organic, and heirloom seeds are Baker Creek Heirloom Seeds and Seeds for Generations. There are a few more now, so be sure to check out this post on where to buy heirloom seeds.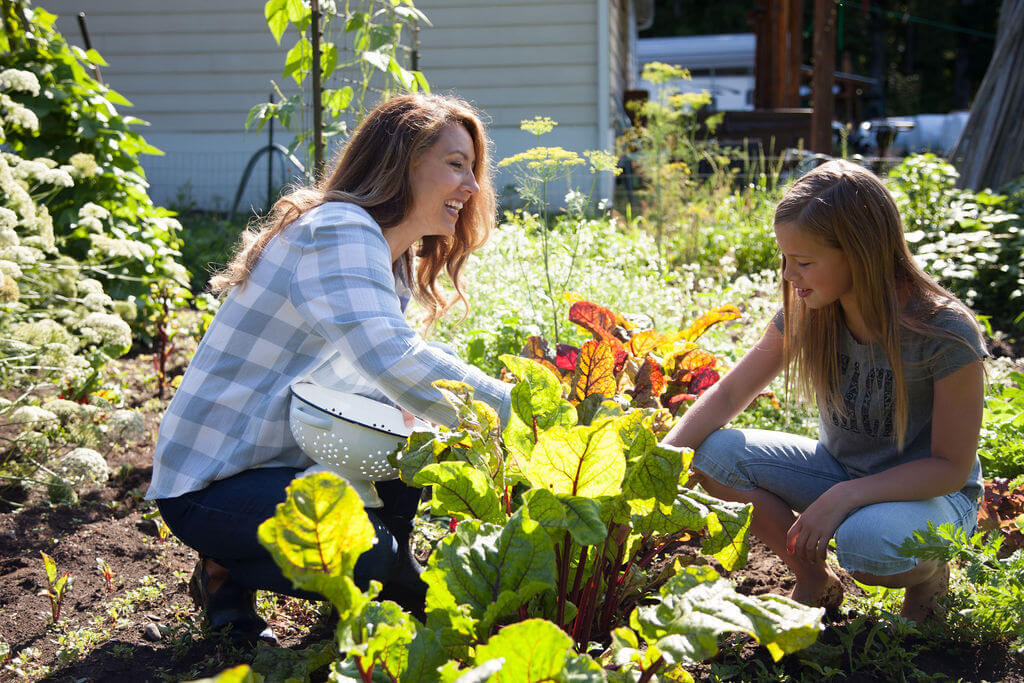 Five Tips For Success
Plant What You Eat
Only plant food that your family will eat. If your family eats potatoes but doesn't like eggplant, skip the eggplant.
Start Small
If you're anything like me, you like to jump into new endeavors with both feet. When it comes to growing your own produce, it's easy to go overboard.
Don't set yourself up for failure by planting way too much. Start with the main crops your family eats and gradually add more variety as you become more comfortable with gardening.
Commit to Your Garden
You will need to commit to spending time in your garden. The best practice is to plan on doing one garden task every day.
Some days, it might require walking through and looking over everything. Other days, you may need to be pulling weeds, watering, or harvesting.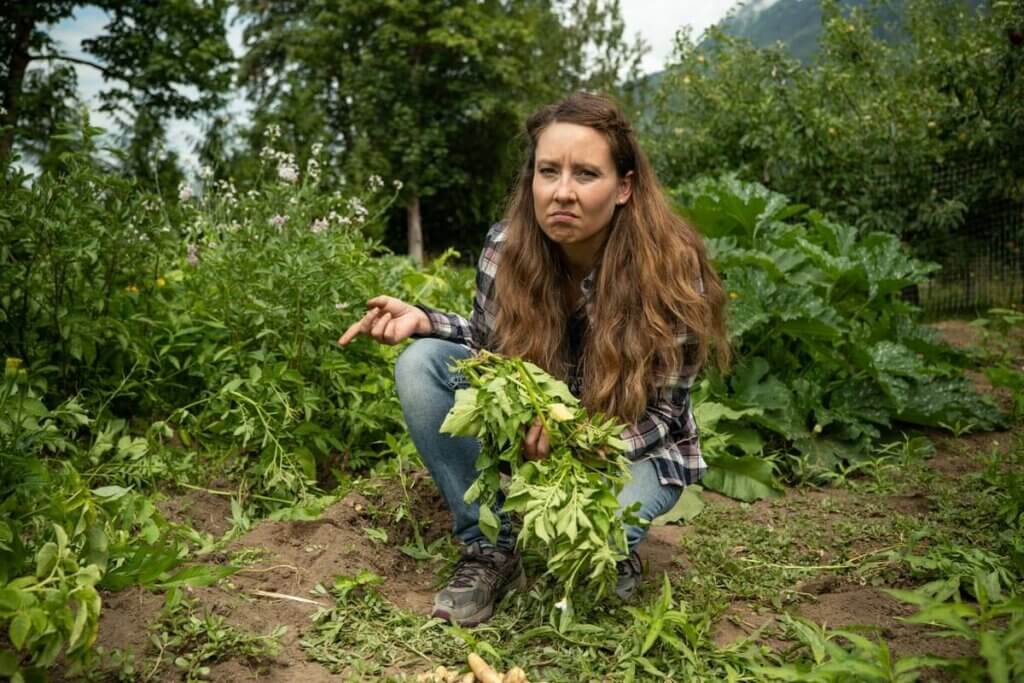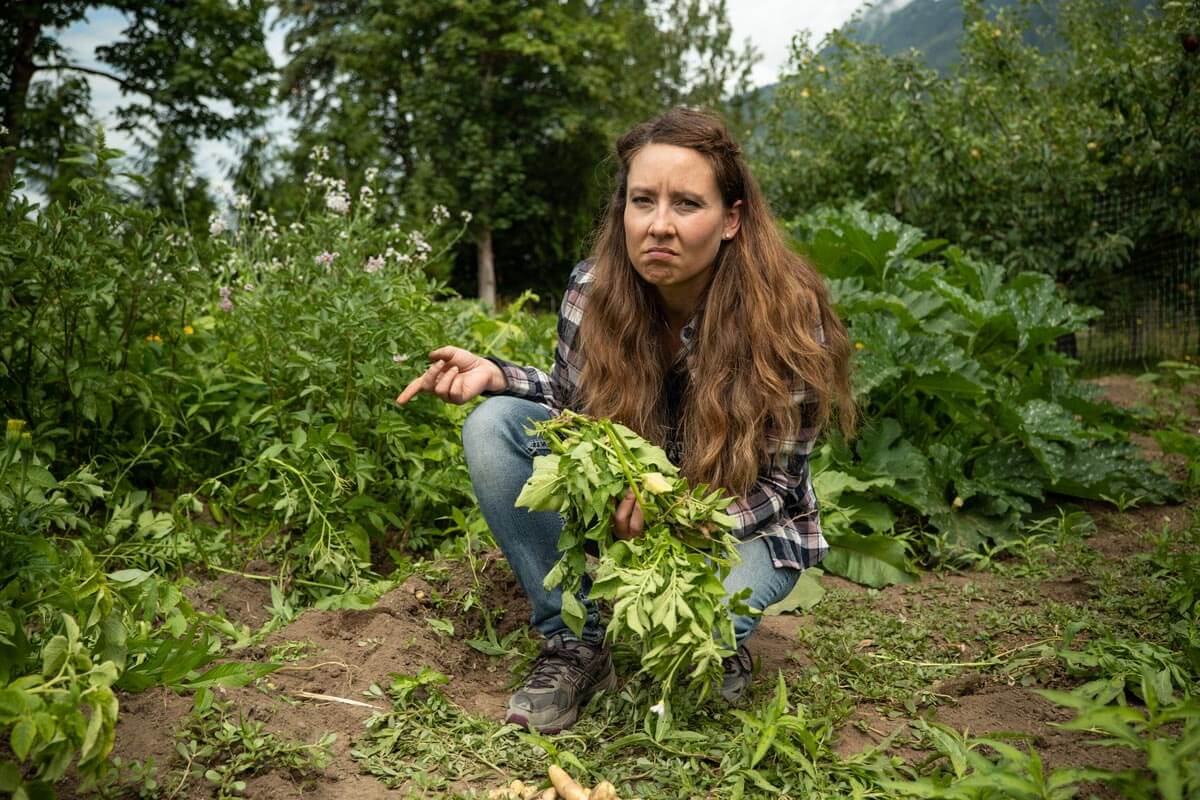 Don't Be Afraid of Failure
Even the most experienced gardeners have plant and crop failure. Gardening is a journey. You will learn new things every year!
If you have a total flop on your tomatoes this year, talk to other gardeners, read books, or listen to podcasts to learn what to try differently next year.
Everyone suffers a gardening loss, but don't let it stop you from learning and pressing on. In 2021 I had issues with early blight of my potatoes (as you can see my disappointment in the photo above).
Don't Let the Size of Your Space Deter You
Not everyone has a huge yard or acreage for planting. If you only have a small space, try planting in containers or hanging baskets. Read my tips on growing vertically here!
Small blueberry bushes, herbs, strawberries, garlic, and tomatoes do well in containers. If you have a small backyard, use one corner of it to build raised beds.
If you aren't able to at least grow potted plants, don't give up! Ask around with friends and neighbors to find out if anyone would be interested in sharing a space with you on a joint effort.
More and more urban communities are offering community gardens. Find out if there is one in your area, and get involved!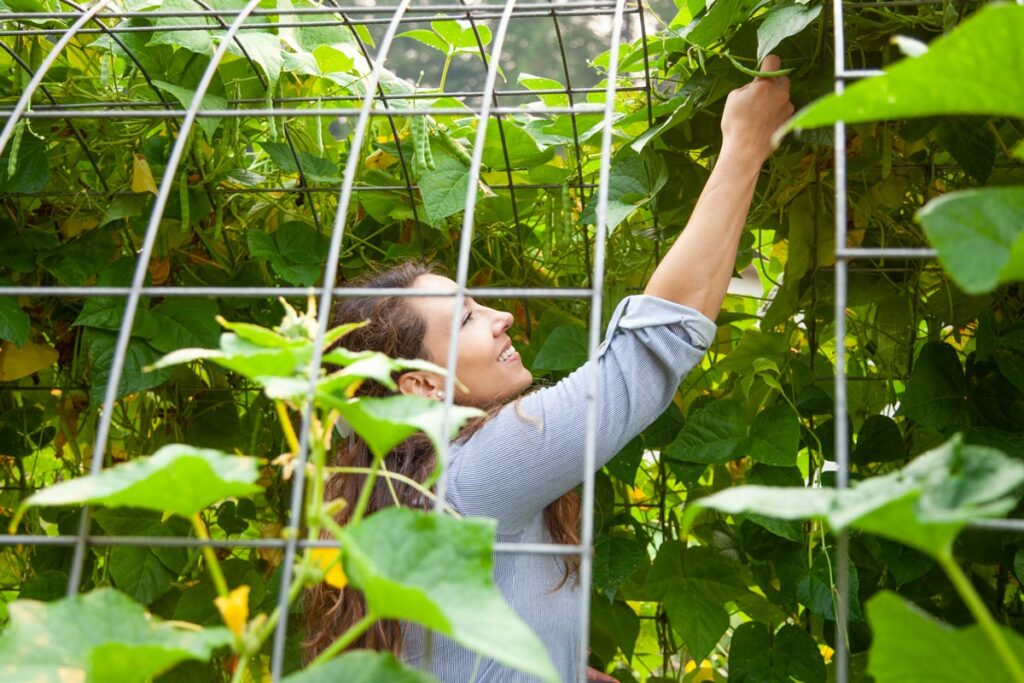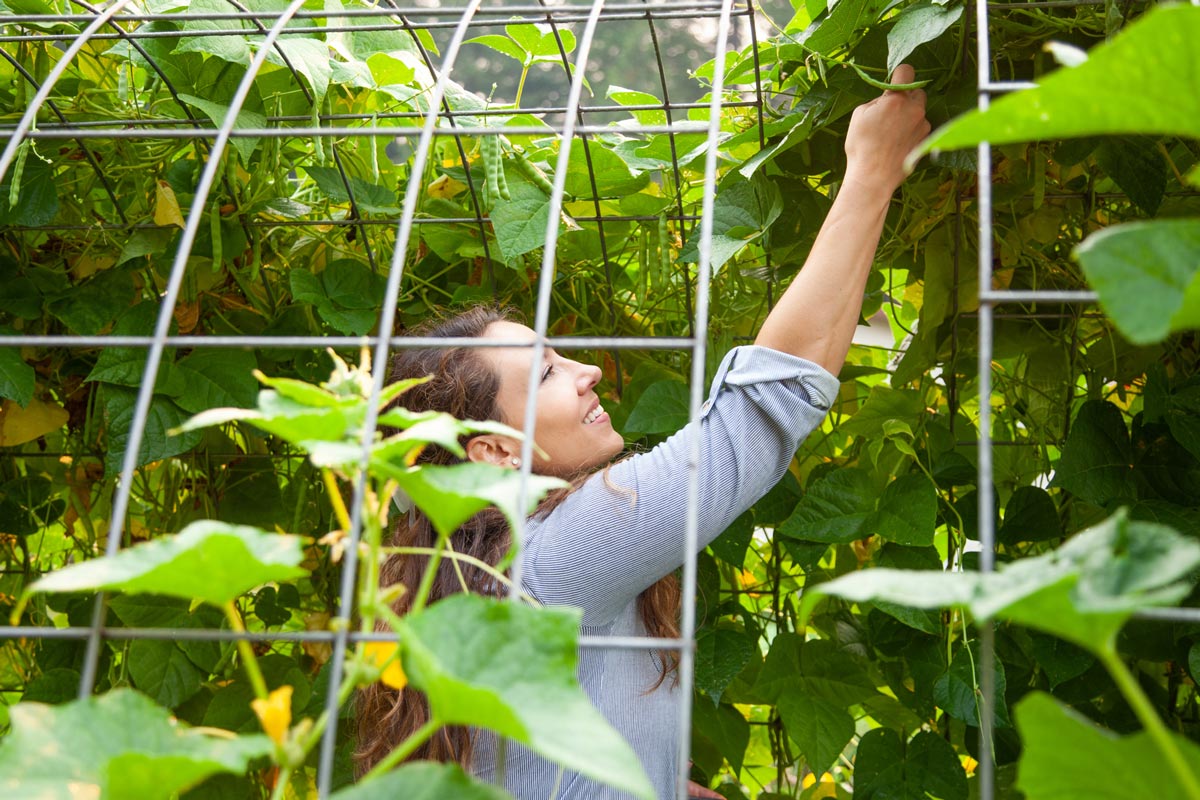 Resources: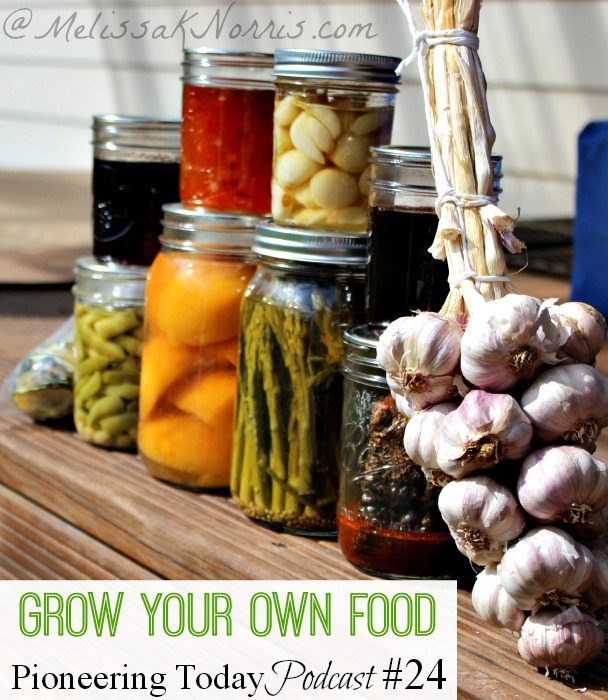 More Gardening Posts You Might Enjoy