Non-GMO heirloom seeds are the ideal place to start for organic vegetable gardeners that have sustainability in mind. You can learn about the many benefits of organic heirlooms here.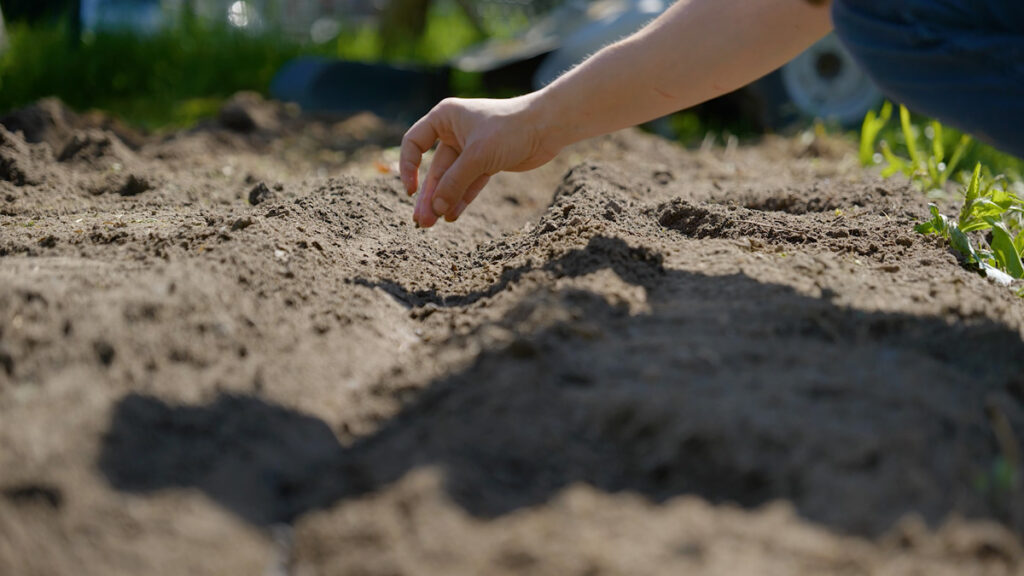 Before buying heirloom vegetable seeds from trusted companies like Baker Creek, Seeds for Generations, and Seed Savers Exchange, take some time to learn their unique characteristics.
Then, you will be ready to learn how to start your own vegetable garden, tricks for faster germination rates and save heirloom seeds for growing seasons to come!
This post has been rewritten since its original publication which included episode #3 of the Pioneering Today Podcast. You can listen to or download that podcast episode here!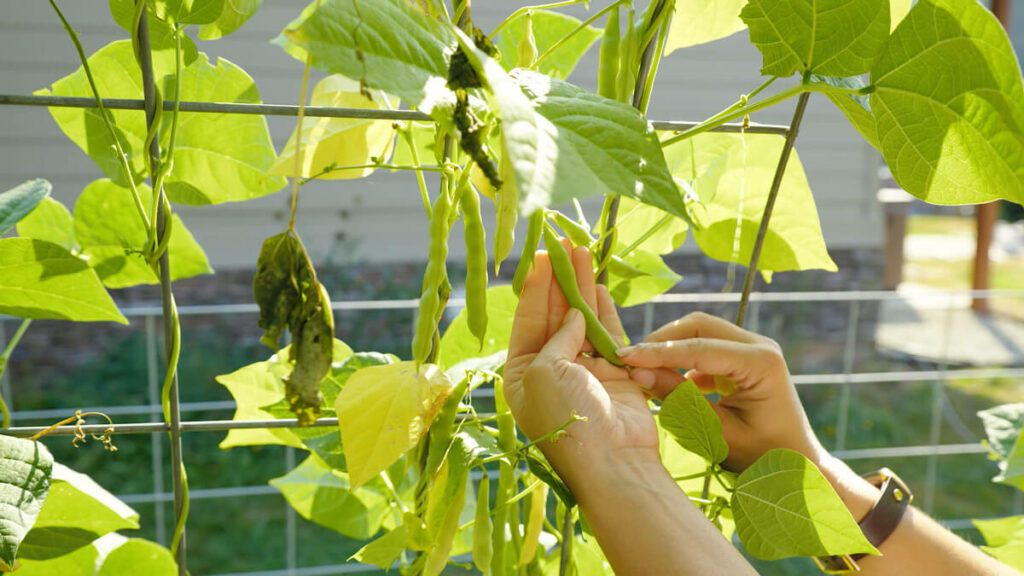 Table of Contents

[Hide]

[Show]
The Beauty of Heirloom Seeds
My grandparents moved to Washington State from North Carolina in the early 1940s. They came with several other families in one truck so they couldn't bring much. One thing they did bring, though, was their heirloom Tarheel green bean seed.
I grew up with a garden and never ate store-bought green beans as a child. Every spring, we would plant the green bean seeds, grow them, snap them and can green beans.
Dad would go out and shell the seeds off the dry ones and put them up for the following year. At that time, I didn't know what an heirloom seed was.
When my husband and I were dating, I knew he didn't like green beans, but he came to my parent's house for dinner and ate two servings of the heirloom Tarheell green beans. He found that he liked green beans after all. He'd just never had good ones before.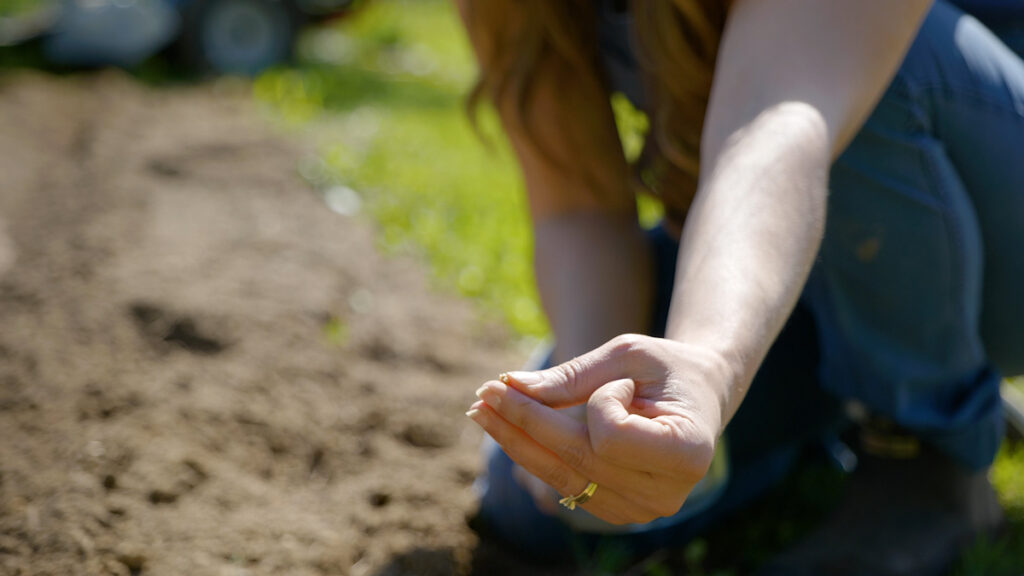 History of Heirloom Seeds
Heirloom seeds is a history that reaches back through the hands of time to the people who planted heirloom vegetables and herbs and saved and preserved them.
Back in the day, each family would save seeds year to year from the best producing and best-tasting plant, naturally selecting what they liked and growing those the following year. If a family had a highly sought-after seed, it could become part of a girl's dowry.
I love the history of heirloom seeds and plants. We have always had our pole bean heirloom Tarheel seeds, and we grow them from year to year.
We also always grow October beans which are also pole beans. They are shell beans, so you shell them from a pod. Our family loves to make homemade refried beans from our heirloom October beans. They are delicious and quick, and easy to make.
I have never seen Tarheel green bean seeds for sale in a store, but I have seen something similar to the October beans we raise called Dragons Tongue beans.
The heirloom varieties of vegetables have more flavor and nutrition. We grow an heirloom potato called Purple Majesty, which is deep purple.
Because it's purple, it has ten times more antioxidants than a regular potato. So many of these heirloom potatoes have more nutritionally and taste-wise in them than hybrid varieties.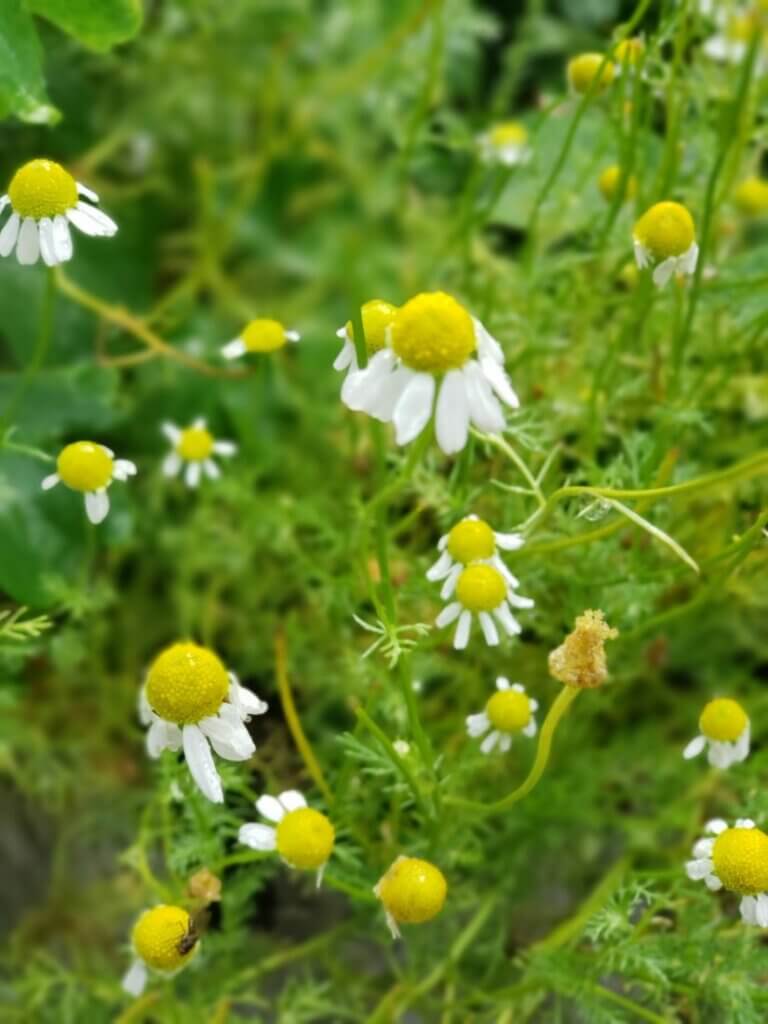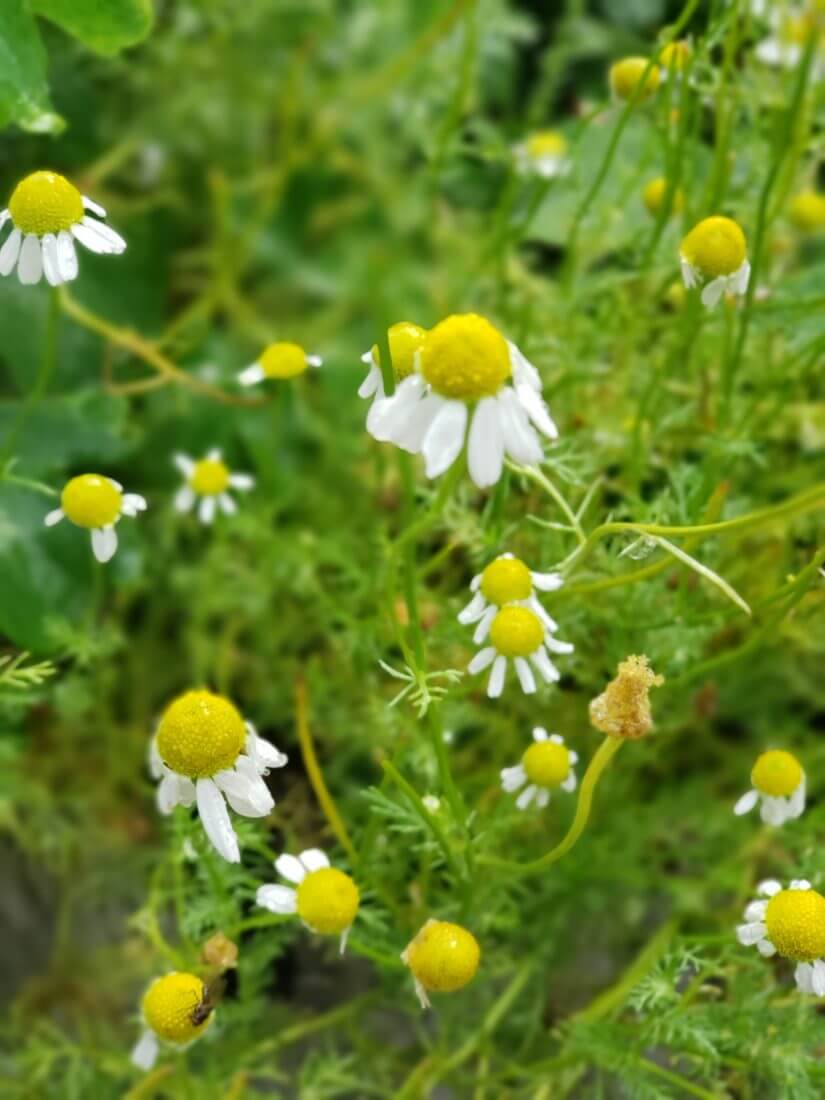 Characteristics of Heirloom Seeds
Heirloom seeds get handed down from generation to generation. They are not hybrid seeds, and they are not GMO seeds.
Open-Pollinated
Heirloom seeds are open-pollinated plant varieties with stable traits from one generation to the next. The wind and insects pollinate them. Not all plants require actual pollination, but all heirloom plants are open-pollinated.
Self-pollinating plants do not require insects to pollinate them to produce fruit. They have male and female parts within the vegetable flower that pollinate themselves, so you don't have to worry about cross-pollinating with something else.
Aged
Most people classify heirloom plants as having been around before 1951 since that's when the first hybrid plants came onto the scene. Some heirloom seeds go back hundreds or thousands of years. They get passed down through a family or community for generations.
Variety and Quality
More heirloom seed varieties have higher quality than other plants. If you've ever eaten an heirloom tomato, you know what I mean. There is no comparison!
Hybrid tomatoes are uniform in shape and have no flavor. Heirloom tomatoes aren't perfectly round, but the depth of flavor is incredible. The visual appeal is so much more as well. Heirloom tomatoes come in yellow, purple, and black and might grow in funny shapes.
Untouched by Science
Heirloom seeds are left as God made them, untouched by the hand of science. You can save the seed from the plant, which will grow the following year. It's money in your pocket and independence from stores.
On the other hand, hybrid seeds have been crossed within their same species by scientists in a lab. The resulting seeds are usually sterile and are not candidates for seed saving.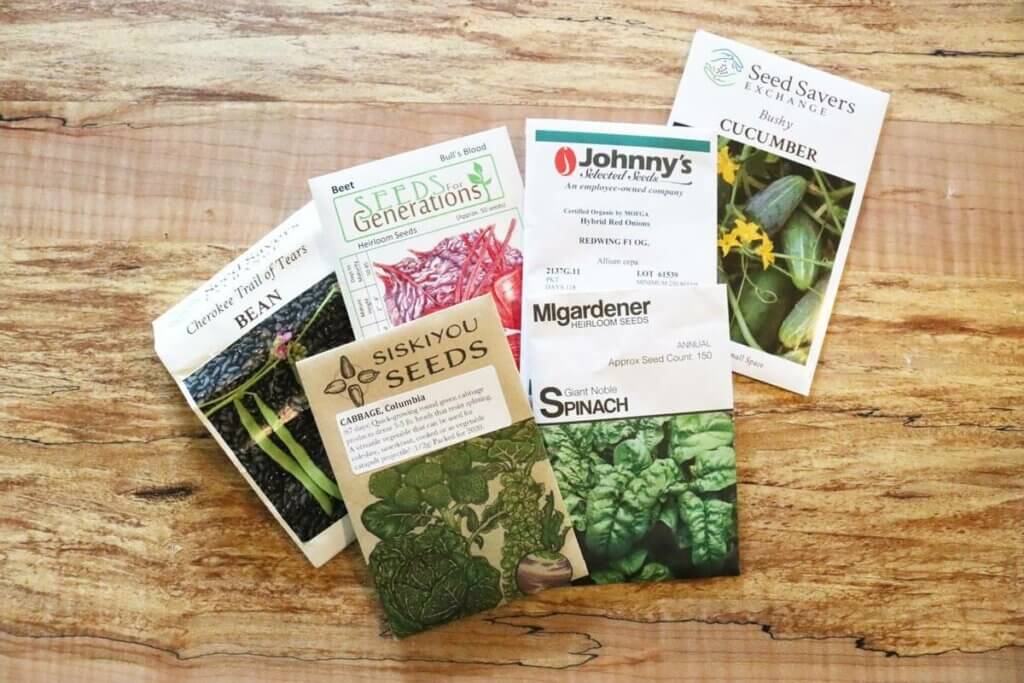 Heirloom Seeds vs. Hybrid Seeds vs. Open-Pollinated Seeds
There are distinct differences between heirloom, hybrid, and open-pollinated seeds. It's important to understand each one.
Heirloom Seeds
An heirloom is something of value that's worth passing down from generation to generation. Therefore, an heirloom seed is a tried and true plant that has been passed down from generation to generation, carefully saved because it's considered to have great value.
Many heirloom seeds have been saved and passed down for over 100 years. These seeds have proven to be dependable.
Sometimes heirloom seeds will say heritage on the seed package. The names heirloom and heritage are interchangeable. Sometimes heritage seeds have a certain history that comes with them but they are both tried and true seeds.
Heirloom seeds are considered true to type meaning the seeds will grow the same type of plant as the parent plant.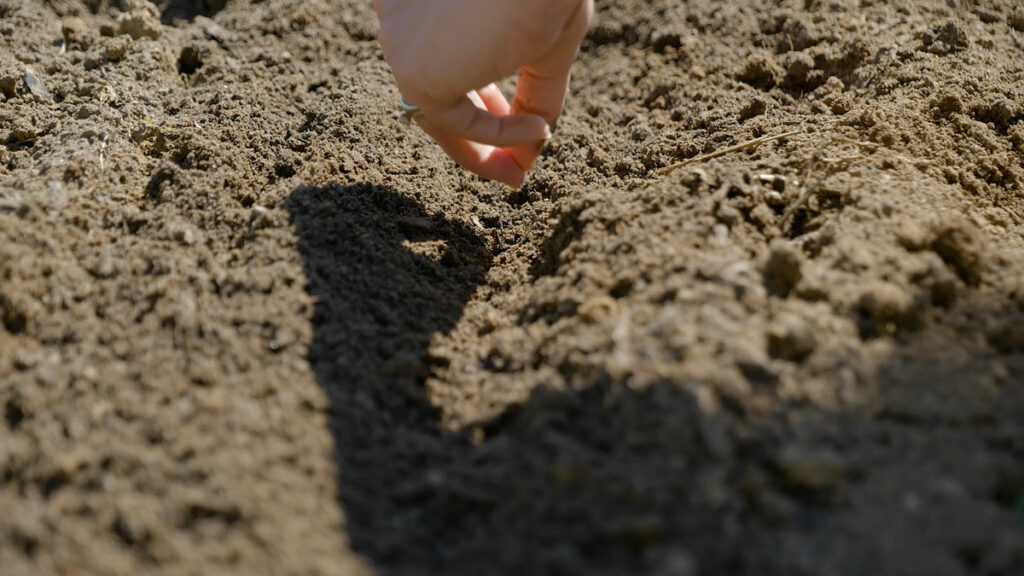 Hybrid Seeds
Hybrid seeds are the cross-pollination between two separate parent plants. Seeds with an F1 classification on the package may not be the best choice for seed saving.
Hybrid seeds don't always breed true to the original plant and you may find that you're only getting the qualities of one of the original plants.
For instance, if you breed two different kinds of carrots together to get the sweetness from one and the size from another, you will have created an F1 hybrid carrot.
The first generation of these plants will have both of those qualities but if you collect the seeds and replant them the following year, you may get the sweetness from one parent or the size from the other parent but not necessarily both characteristics.
The second-year hybrid plants may not be viable at all.
Open-Pollinated
Open-Pollinated is another term sometimes used interchangeably with heirloom. It doesn't mean exactly the same thing. Open-pollinated seeds are a variety where the seed is harvested from the plant and saved and replanted, growing the same variety year after year.
These seeds are not old enough to be considered heirlooms yet. So, all heirloom seeds are open-pollinated but not all open-pollinated seeds are old enough to be considered an heirloom.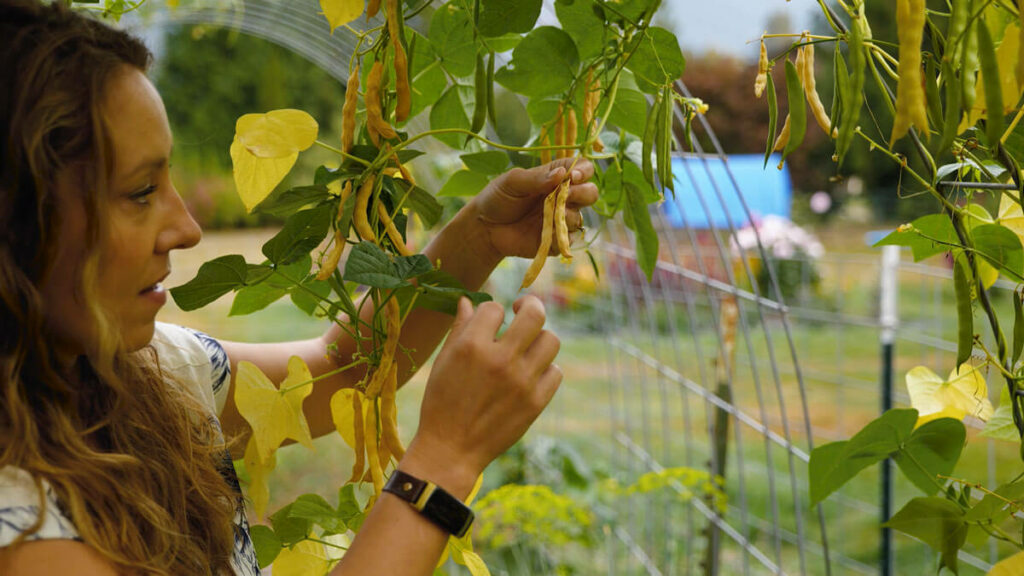 How to Start Seed Saving
Any home gardener can start seed saving. Beans are one of the most straightforward seeds to save. They don't cross-pollinate, so you'll be able to keep the integrity of your heirloom seeds.
Check out how to save and store heirloom seeds for an in-depth tutorial on saving all kinds of heirloom seeds.
More Articles You May Enjoy