Knowing the best flour for baking is important so you can start out with the correct flour for your baking recipes to begin with. Especially when it comes to fresh ground flour and knowing what type of wheat to purchase when you first start milling your own flours. In this flour guide, I'll walk you through what the different types of flour mean (especially in regards to your recipes) and how to know which wheat berry to pick.
Once you're armed with the correct flour, you'll find your recipes and most importantly, your baked items turn out much better, and good food, that's one of the main reasons we homestead and make it all from scratch!
If you have a hard time with:
Which flour type to choose
what to bake with which type of flour
what type of wheat berries are best to use when you are grinding your own flour
Then you are in the right spot. You ready to dive into home flour guide 101?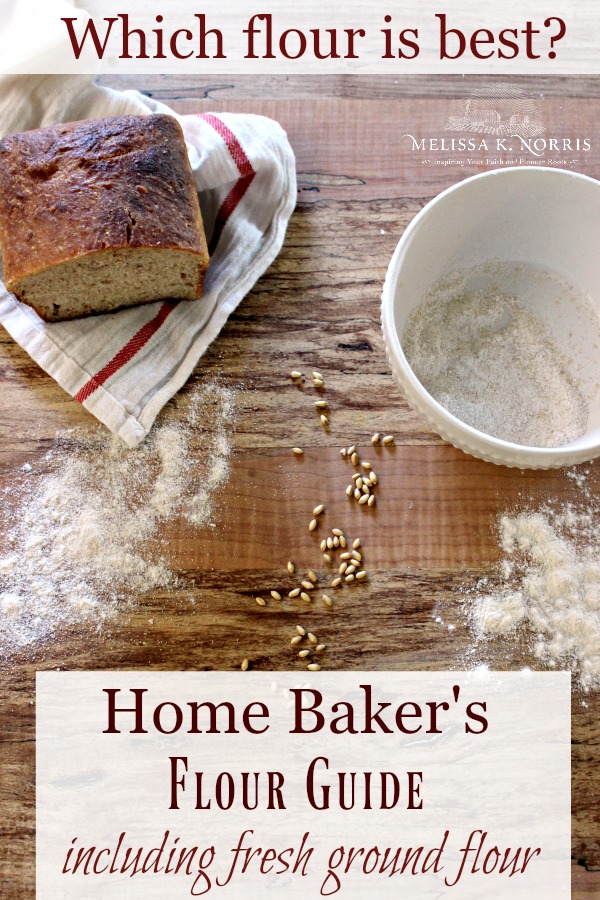 We are one week into our holiday pie baking and crust challenge we are giving away our best secrets and tips for raising pie crust, batching pie crust, and having the most beautiful and best tasting pies, if you haven't signed up yet do so here and get my FREE 6 Secrets to Flaky Pie Crust Every Time Guide
I know when it comes to making it homemade there can be a plethora of flour choices. So, how do you know which one is best?
Episode #161 Best Flour for Baking- Home Baker's Flour Guide 101
The Best Flour for Baking- Home Baker's Flour Guide 101
Store bought options
All Purpose Flour
The reason it's all-purpose is that it has been formulated so that its protein, its gluten count, or content is suitable for pretty much anything that you want to bake. You can use all-purpose to make cookies, crackers, tortillas, rolls, bread, muffins, and pretty much anything. All-purpose flour is going to work fairly decently to do all of those items.
For store-bought the best flour for baking cookies and pie (especially this easy best ever flaky pie crust recipe) is all-purpose (I use the organic all-purpose from Costco) when I'm not doing a fresh ground recipe, read on to see my favorite fresh ground flour picks for pie crusts and cookies.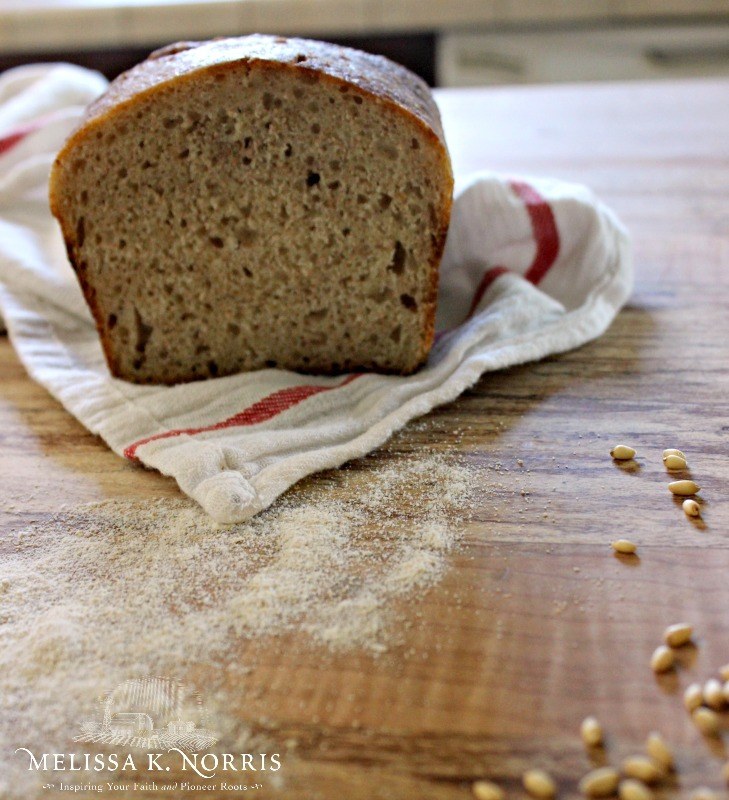 Bread Flour
If the name didn't give it away, this is the best flour for bread due to a strong gluten content and higher protein count, all of which helps the bread maintain its shape and the coveted open crumb. If you're using yeast (either commercial, natural yeast – aka sourdough) then bread flour is your choice for homemade bread, buns, and rolls.
However, I have baked a lot of bread with just using regular all purpose flour if that's all you have, and your bread will turn out, pinky promise.
Cake Flour
Cake flour is the best flour for baking cakes, muffins, cupcakes … I know, another big surprise there. Cake flour is a more delicate flour and it has a lower protein and gluten content. It's usually milled finer than your regular all-purpose flour and bread flour, giving it a lighter texture and therefore, a fluffier cake. You should definitely try it with this homemade chocolate cake recipe!
Tip: If you wanna make cake flour at home … I share this in my book, Handmade, but because you're an awesome podcast listener, we'll give it to you here too. For each cup of flour that it calls for cake flour, take your cup and put two tablespoons of cornstarch in there, then fill it up with your all-purpose flour. Now you have a homemade version of cake flour.
Home Milling Options
Which wheat makes the best flour for baking
Let's talk about picking what type of wheat berry to use when you are grinding your own flour. There are such a wide range and a plethora of grains to choose from, but I'm gonna give you the ones that I always turn back to time and time again first, and then we'll mention a few others.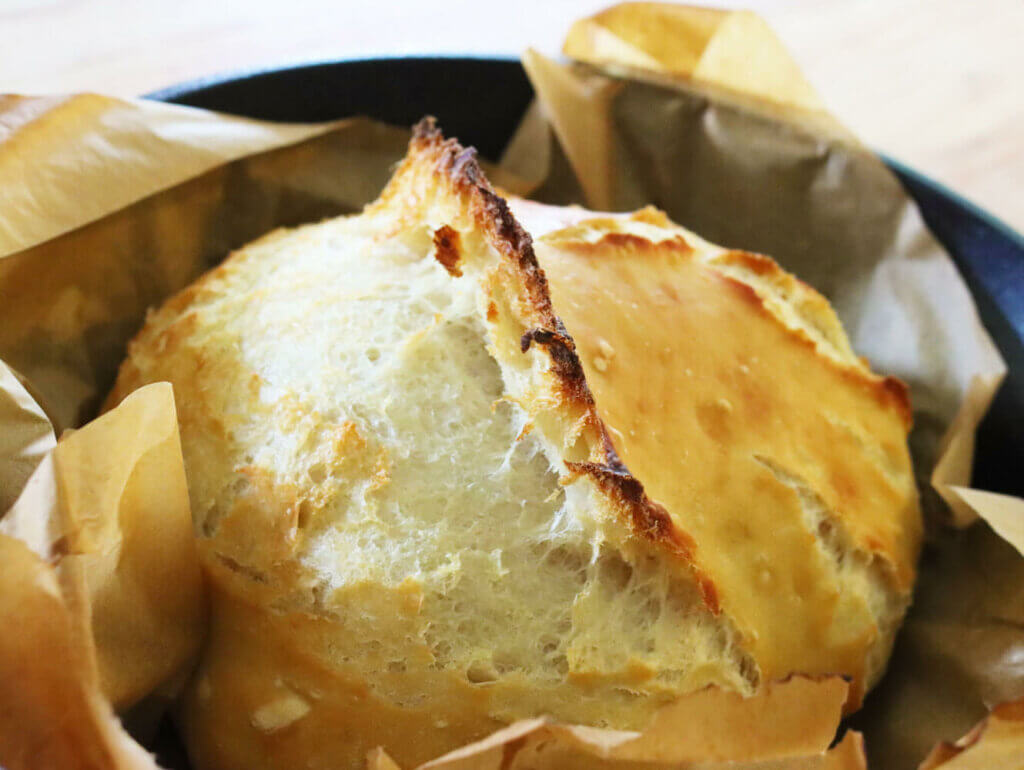 Hard vs Soft Wheat Berries
All wheat berries when dried are hard. That's how we're able to mill them into a flour. It doesn't mean if you hold them in your hand that one is a lot softer than the other. What it really has to do with is the protein content.
Hard wheat has a higher protein content and stronger gluten. This is good because gluten helps the bread to rise. It's what creates the elasticity and good texture we're after with home-baked loaves. If you are baking bread (try this easy no-knead artisan bread recipe) you want to go after the hard variety of your wheat berry for your home milled flour. This is a company from my home state for great hard white wheat. (For my best sources on ordering flour and grain in bulk go here)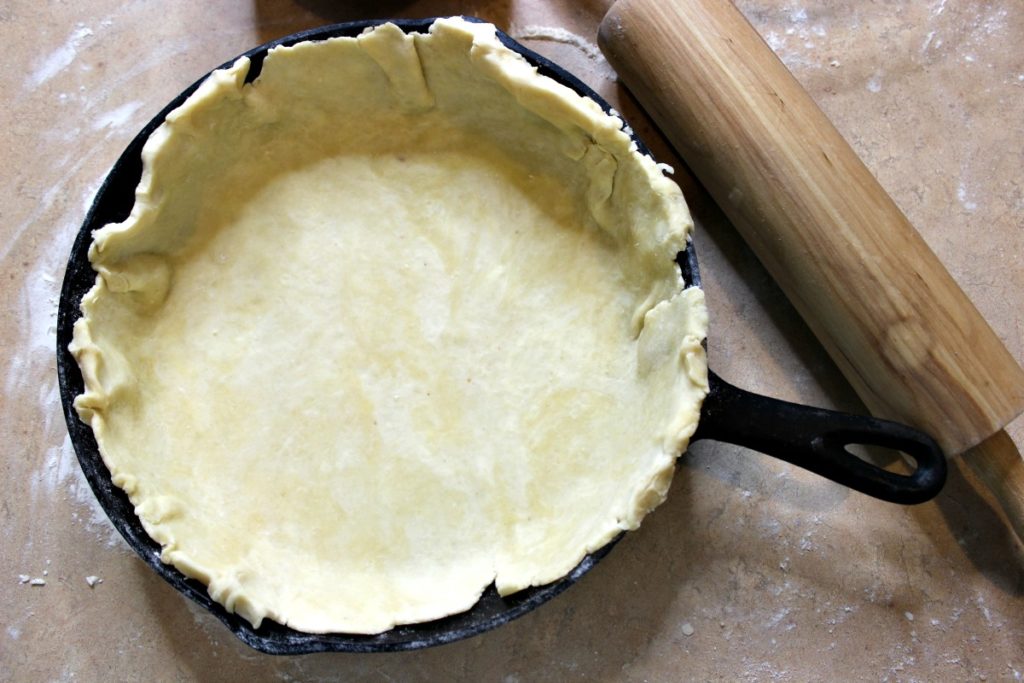 Soft wheat is good for pastry making and baking. It has less protein and a little bit less gluten. It works great for cakes, muffins, pie crust, cookies, all of those. But, you're not limited to just picking the soft wheat version, because of the protein and the gluten, read more about the ancient grains.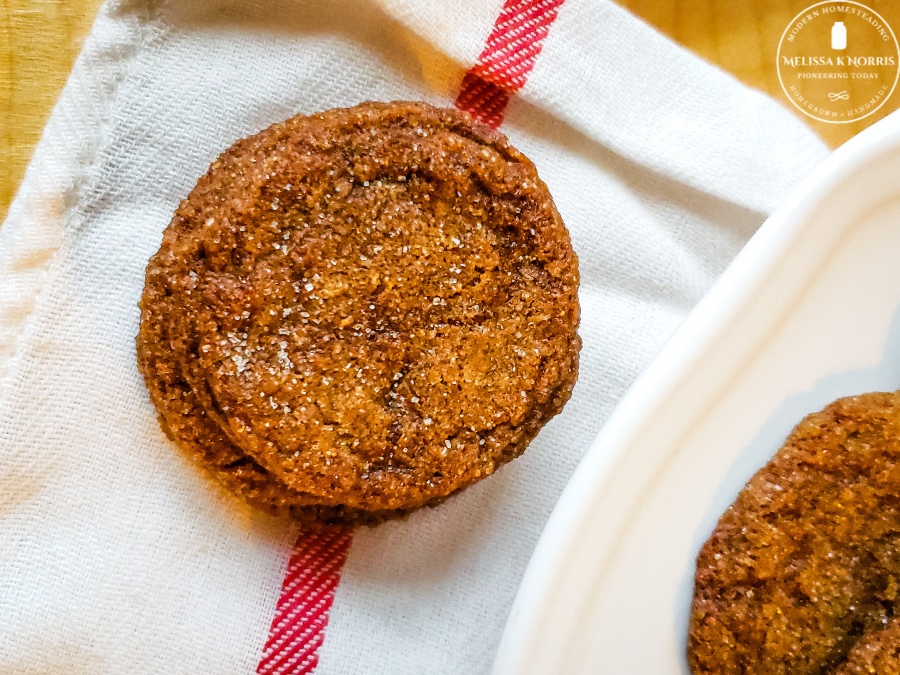 Soft white wheat works great for cookies (try these old-fashioned molasses sugar cookies!) , but I also like to mix Einkorn with all-purpose flour for an excellent textured cookie.
Red vs White Wheat Berries
White wheat is actually from red wheat, but its been bred to not have the red color in it. This means it doesn't have as much natural tannin. A lot of people prefer the hard white wheat to the red because they don't think it tastes as bitter. If you are going from using all purpose white flour, to fresh ground flour, it's a lot easier to transition taste, texture wise, and visually to the eye, using the hard white wheat instead of the red.
Red wheat, does have a slightly higher amount of protein than the white. A lot of times you'll see the really rustic and artisan breads, where it's got that really crunchy outer crust, people use the red wheat. It also gives that heartier, darker, a lot more pronounced flavor to your bread.
Tip: If you're used to all purpose store bought flour, and then you switch to fresh ground red wheat it's a big difference, and my family wasn't as on board with it and yours might not be either. If you're just going from using store bought flour, or you don't like a really strong flavor to the bread, I would recommend that you use the hard white wheat and try that first.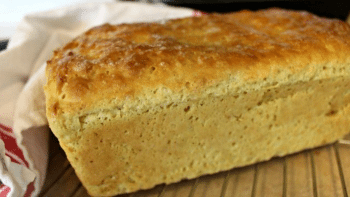 I use hard white wheat if we're doing sandwich bread, an artisan loaf, round loaf, french bread, any of those similar types of bread.
Ancient Grains
I will tell you ahead of time, Einkorn and Spelt and even hard white wheat are not usually stocked locally for me. I either have to place a special order through our local co-op or order them online. If you go out searching for these, you may not be able to find them at your local stores.
Einkorn
This is the ancient of ancient grains. As far as we know with our science, including chromosomes and the way wheat has naturally hybridized and changed through out the centuries, and going back to when all our food was first formed Einkorn is the first and oldest variety of wheat.
Einkorn does have gluten in it, but it's a different strain of gluten than the gluten that is in our regular modern wheat. A lot of people can tolerate Einkorn, even if they have grain sensitivities. If you're a Celiac patient, that is different, but if you just have grain sensitivities, then you may be able to tolerate ancient grains because it's a different type of gluten.
I use half Einkorn and half all purpose flour when we are making our chocolate chip cookies. And that is our favorite. I don't have to adjust any of the fats or anything of the recipe when I'm using the half Einkorn and half all purpose flour. (I like the very fluffy soft cookies, but not too cake-like.)
Spelt
This is still considered an ancient grain even thought it has more chromosomes than Einkorn does. It does not have as many as our regular, modern wheat products. Spelt has less protein than regular hard red and white wheat, but still has a decent amount of protein. It does have a fragile form of gluten and a slightly lower protein count.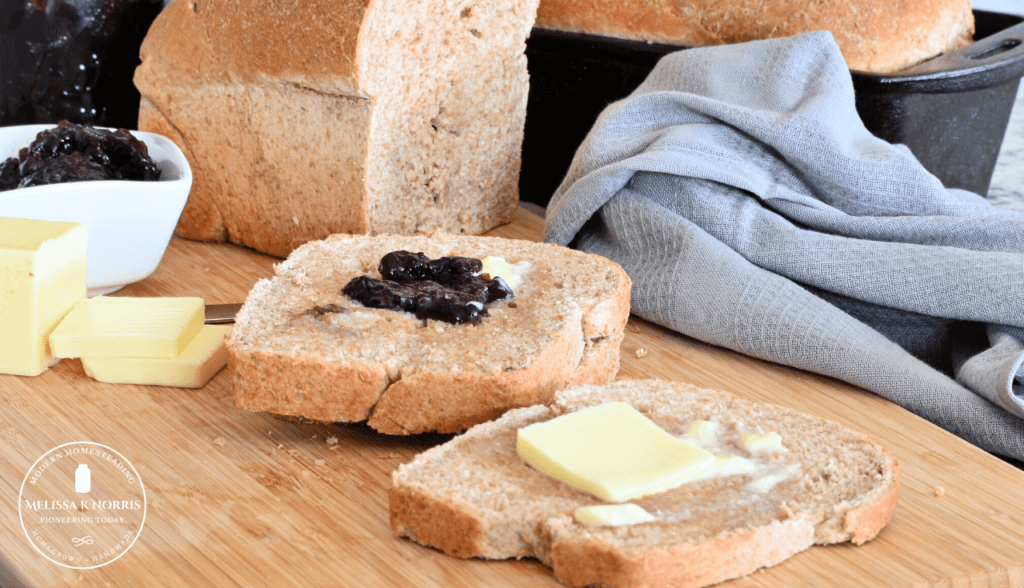 When using Spelt, it likes to spread out instead of up. It does really well if it's a cake in a cake pan, a muffin pan, and those type of things, because it's in a pan and it doesn't have a choice but to go up.
But, if you are doing Spelt in your free form things like cookies and biscuits, you need to shorten the rise time, or put it in the oven hot, then lower the temperature about 15 minutes later.
Spelt, I think it naturally kinda has a sweet, nutty flavor to it that really lends itself well to baked goods. I use fresh ground Spelt flour in our cakes, and muffins, and cupcakes, and those type of things and nobody can tell the difference. You end up with a beautiful, nice, light texture, and small crumb. Spelt is my go to home milled pastry flour.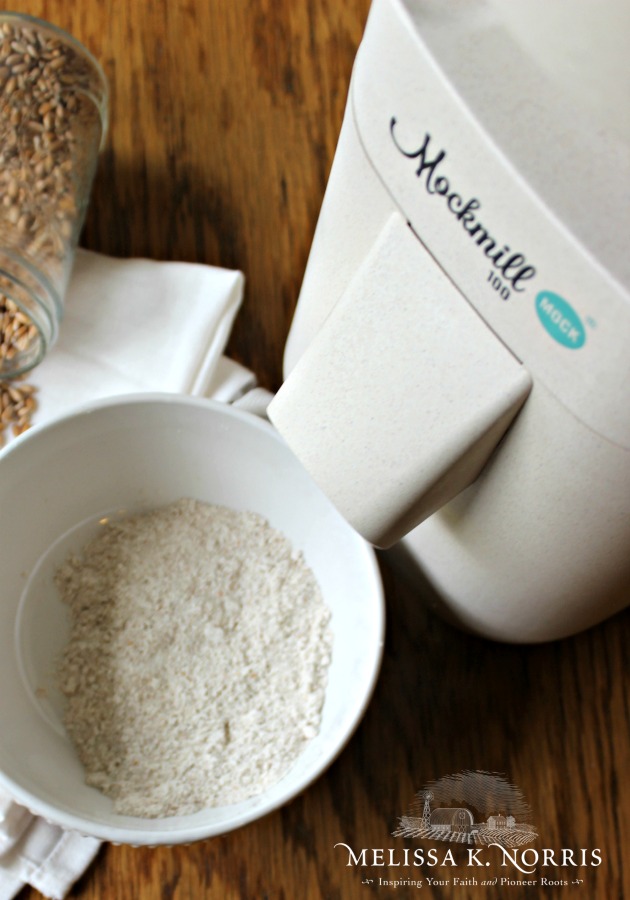 If you like a flat, chewy cookie, you're gonna love using Spelt in your cookie recipes. It flattens those bad boys out. They are chewy, and they are super good. Here's where you can order spelt to try it out.
Grainmills
If you're looking at doing fresh ground flour, and to getting a mill, I highly recommend the Mockmill. Check out my episode #120 My Homestead Milling Guide to Fresh Ground Flour and I'll share with you some cool coupons, and free shipping codes as well.
I actually received my Mockmill from the company in exchange for my review, I initially told them no because I already had a mill and thought it did good… but then when I gave in and tried there I was really surprised at the difference in texture of the grain (hello stone grinders) and the quietness of it. I can run it when everyone else is in bed without waking them.
If you purchase your home grain mill with my affiliate link, forward me your receipt and I'll also send you a special video series that walks you through my fresh flour baking guide. All of the tips and tricks on adjusting the liquid when you're trying to take your current favorite recipes and adjust them from store bought flour to fresh ground flour.
Get 5% off any Mockmill plus free shipping when you use this LINK
Because honestly, each grain has different nuances, from Einkorn, to Spelt, and then to the other flours on adjusting the liquid ratio in order to get those recipes to turn out. And kneading instructions, because you actually have to knead fresh ground flour dough differently.
Resources:
Episode 120 The Homesteader's Guide to Milling Your Own Flour
Episode #42 Grinding Your Own Flour
Episode #111 Ancient Grain Einkorn Health and Baking Guide
My favorite home stone mill for the table top Mockmill
More Resources and Recipes
There you have it, my best flour for baking- home baker's flour guide, which are your favorites?