To some, it might sound crazy to prepare for Christmas now when fall has just barely begun. But for most modern homesteaders, preparing for winter is something we do from the last frost to the first. So why not prepare for Christmas too?
In fact, I start preparing for Christmas on Boxing Day (the day after Christmas, December 26th), well before I even start preparing food stores and firewood for the following winter. Ya know why? Because Christmas is expensive! Hoo boy is it expensive! And busy. Good gravy is it busy.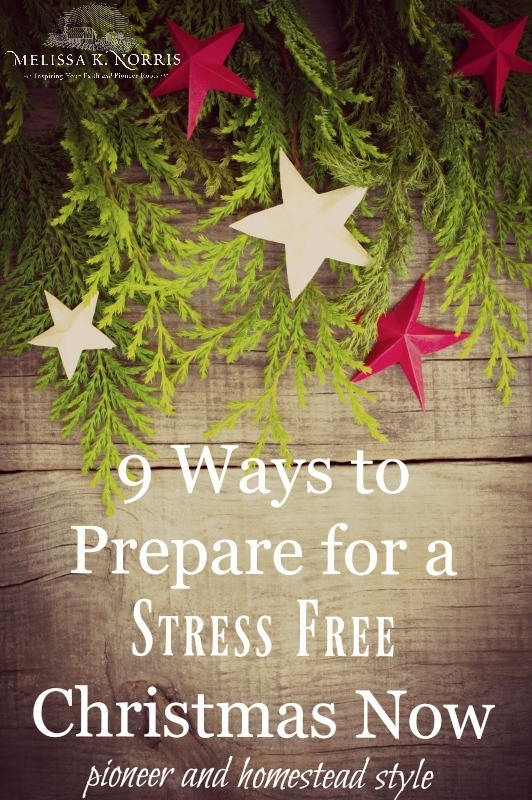 So I've learned over the years that it's much more economical and time-saving to think about Christmas well in advance and start preparing as early as possible to make things easier on ourselves when the big day rolls around.
Prepare For Christmas Early To Save Time And Money Later
While I do tend to start preparing for Christmas during Boxing Week (when there are excellent sales on all sorts of would-be gifts, Christmas decor, wrapping and the like), the biggest time for Christmas preparations happens now, during harvest season, as the weather starts to turn and the reality that winter is coming begins to set in, but when we're still enjoying the time of abundance that the early fall season brings.
There is still plenty of goodness being offered up by the earth that we can turn into goodies to store away for Christmas, and there is still enough time to work the holiday season into our budgets and start putting a little bit away now so we can avoid getting hit with an anxiety-inducing bill on January 1st. It's also the perfect time to start making plans for the season, including booking travel now before prices completely skyrocket and talking with family and friends about expectations for the Christmas season.
There are so many things you can do now to lighten your load later on. Here are 9 ways to start preparing for Christmas now to help make this a stress-free holiday season, because isn't that the best gift of all?
1. Start putting money away now
Pay yourself first and start stashing away a little money now to go towards holiday expenses. This will save you having to spend your entire Christmas bonus or worse, rack up your credit card bill in December to pay for all of the holiday parties, gifts, travel, meals and incidentals that are synonymous with the most wonderful time of the year. Even if you only put away $20 or $25 a week, if you start now, you'll have an extra $250-$350 by Christmas.
Think about how you can live more frugally or earn extra income now so that you can afford to put away a little money for the holidays:
Can you cook and eat at home more?
Forfeit shopping for a while?
Cancel a subscription?
Sell some things you no longer need or use?
Find ways to save and put the money you would have spent (or extra money you earn) away for later. This is a great way to build your savings regardless of what season it is or what holiday is approaching!
Pro tip: Put away a few bucks for yourself and gift it to yourself in an envelope at Christmas time. Or better yet, open it on New Years Day when the bills start coming due!
2. Save your points!
Take stock of your store points and save them for Christmas.
Grocery store points can be used toward items for holiday dinners and parties,
drugstore and department store points can be used toward gifts and stocking stuffers
gas station points can be used toward cheaper gas when you need to travel to see family.
if you earn points on your credit card, whether redeemable cash points or travel rewards, see if you can cash them in at Christmas to lighten your spending load.
3. Put up the harvest and start preparing Christmas dinner now
While it's a bit late in the season to be starting on this one, chances are if you're reading this blog you're probably already doing some canning and preserving. Putting up food for the winter now means less money spent on food later. And you better believe lots of that food can be used for your Christmas dinner or holidays parties.
Plus, preparing food now means less work later when you're super busy. For a super simple holiday dessert, put up some home canned apple pie filling now while apples are still in season and then substitute your home canned filling for the fresh filling in this Apple Crumble recipe.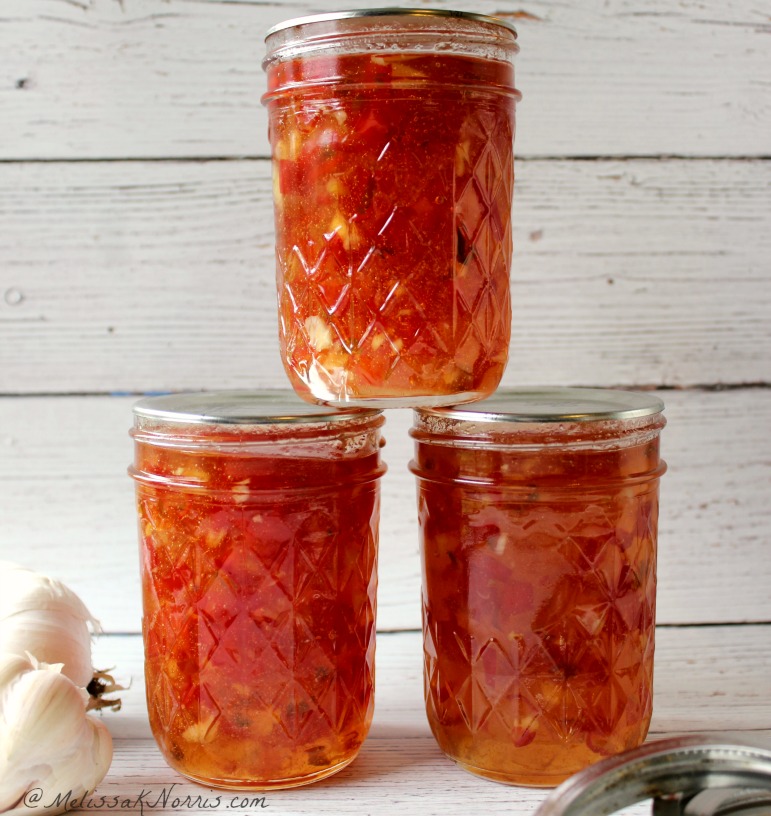 4. Put up food with gifts in mind
Home canned and preserved food also makes great gifts for Christmas. Whether you need a quick hostess gift or want to put together a basket of goodies for someone special, jams, jellies, pickles and fancy preserves of all sorts make wonderful gifts for the holiday season.
One of my favorites to gift is this Red Pepper Garlic Jelly. Dried herbs (try these homemade spice and herb mixes with free labels!) and infused oils and vinegars make lovely gifts too!
5. Start planning a handmade Christmas
Handmade is almost always more frugal as you can buy raw ingredients in larger quantities and make big batches of things for loved ones at a fraction of the cost it would cost to buy the same pre-made items at retail.
Make a list of things you could make instead of buying for family and friends.
Homemade gifts to make now
Make a list now so you can get started on projects that will take more time and start gathering supplies for others.
Bonus: you cut down on packaging waste which is good for the planet too! Plus, am I the only one who hates having to deal with the huge pile of wrapping and packaging on Boxing Day, aka day after Christmas?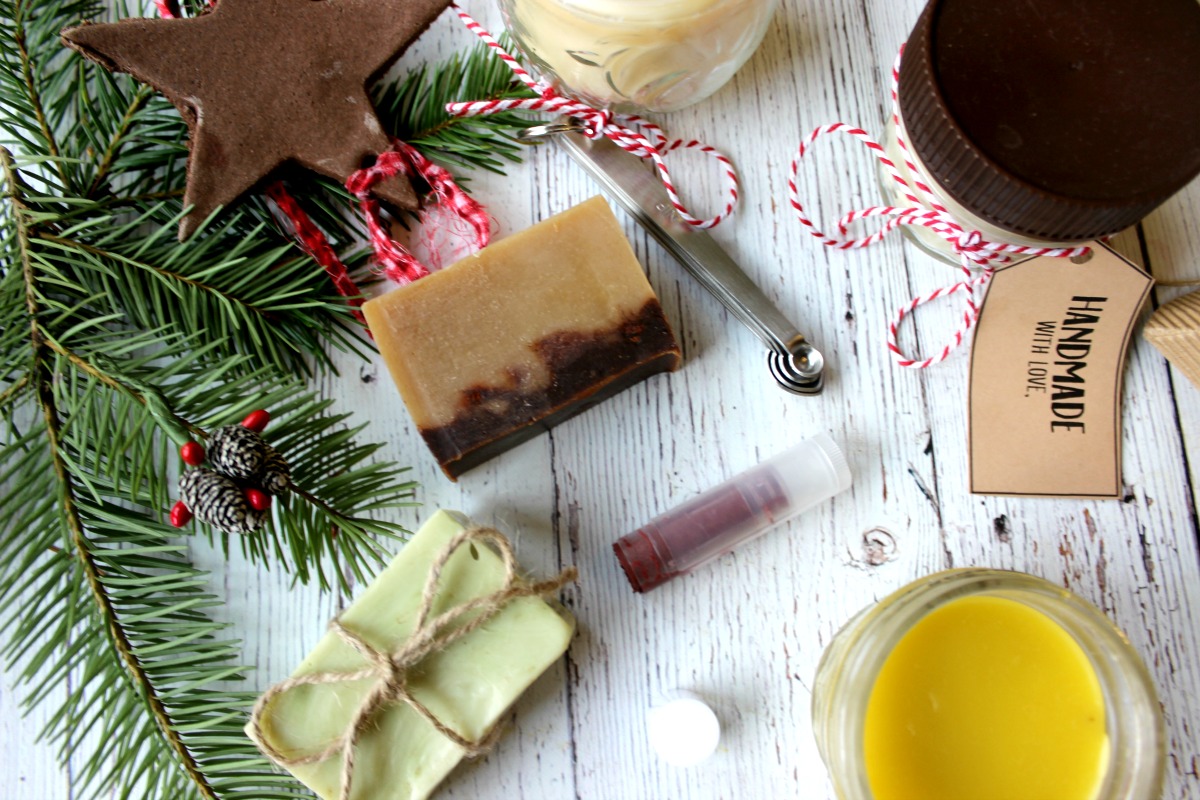 Didn't think so.
6. Look for deals now and stock up on things as you see them on sale
Whether it be Christmas gifts for people or a sale on turkey or ham, if you see something you know you'll need at Christmas on a great deal ahead of time and it can be put away or preserved until then, grab it now and spare yourself having to spend more money all at once closer to the big day.
7. Plan to decorate with items you already have and found items from nature
Save some money by not buying any decorations this year. Use what you already have on hand as well as items you can gather from nature. While you might not want to gather your evergreen branches or holly sprigs quite yet, you can start collecting pine cones and nuts that are falling from trees now. And they can do double duty as Thanksgiving decor!
8. Get back to what Christmas is all about
Whether you're sick of the financial burden of the holiday season, trying to minimize the amount of stuff in your life, looking to leave a lighter footprint on the planet or just want to get back to a simpler way of celebrating what matters most at Christmas time (which, by the way, is NOT consumerism), make a conscious effort to do Christmas a little differently this year.
Maybe that means paring down the gift-giving to a few simple handmade gifts. Maybe it means no gifts at all! (My husband did a no-gift Christmas with his family once where they all went skiing instead and each cooked a meal and wrote each other thoughtful cards instead of gifts).
Focus on spending time with loved ones instead of spending money on things that most likely nobody even needs.
This might require talking to friends and family now to make sure you are all on the same page so no one is disappointed or over-spending when Christmas rolls around. I had this discussion with my family this year, which take a lot of pressure off right away as we've all lowered our expectations as far as having to spend lots of money on gifts for each other this year.
9. Don't get caught in the hype!
It's so easy to start strong and then succumb to the temptation to spend closer to Christmas.
Limit exposure to advertisements and stay away from malls. Forgo the Black Friday shopping this year; The deals aren't even usually on things you need anyway and you'll likely spend more money on other things just because they're on sale.
And anytime you do any online shopping, leave your items in the cart for at least 24 hours before checking out. If you still really want the items after 24 hours, go ahead and buy them. But give yourself time to sleep on your purchases.
If you do take advantage of sale days like Black Friday and Cyber Monday, make a list and a plan ahead of time and stick to your list! Don't be goaded into buying things you don't need and spending money you don't have.
What do you do to prepare for Christmas ahead of time? Comment below and continue adding to the list!