It doesn't get much better than a from-scratch Christmas dinner menu based on what we raised in the garden this year. Let's be real, that's how the homesteaders and pioneers of old did it.
While we tend to have more of a traditional Thanksgiving menu, when it comes to Christmas it tends to vary from year to year, especially when it comes to the main dish. Some years it has been chicken, turkey, ham, but this year we are doing a smoked pulled pork. Now, in years past we have raised our own pigs and butchered them when they were small and done an entire pig.
This year we didn't raise any piglets, mainly because I had enough pork and other meats in our freezer that we had to use. So, we took a year off from raising pigs, but we are looking at getting piglets for the new year.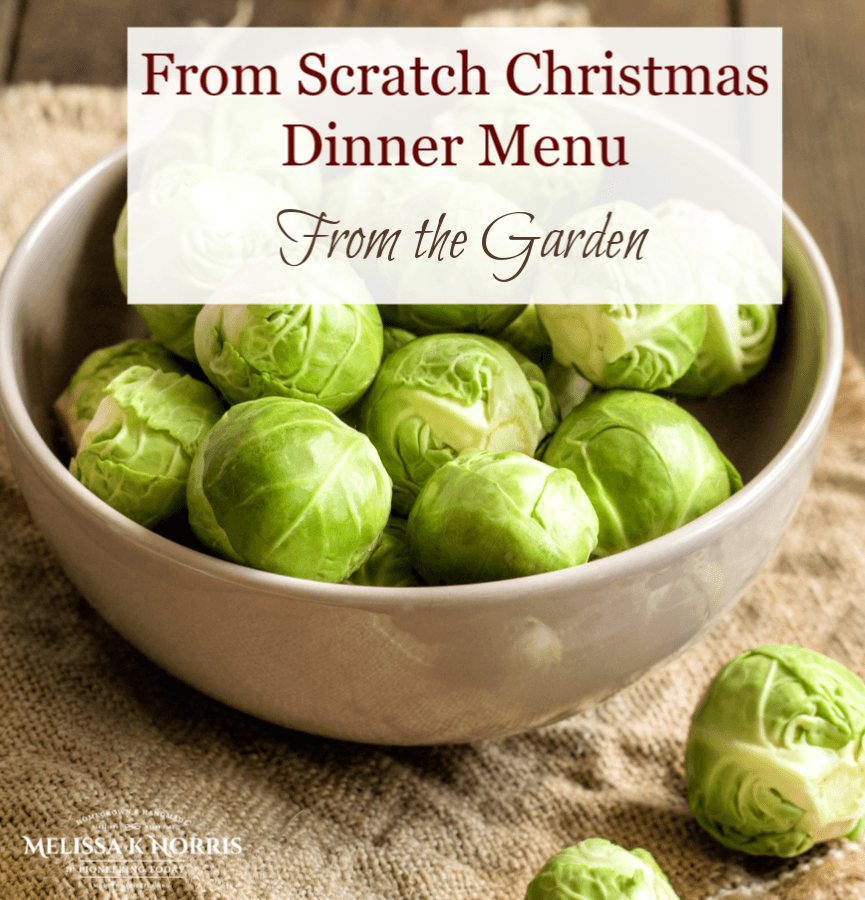 Listen in below to the full podcast, Episode #224 From Scratch Christmas Dinner Menu – From the Garden of the Pioneering Today Podcast, where we don't just inspire you, but give you the clear steps to create the homegrown garden, pantry, kitchen, and life you want for your family and homestead.
In today's episode, I'm going to be sharing what our homestead Christmas meal looks like based on what crops we grew this year. I'm also going to be sharing some of our Christmas family traditions in hopes that it will encourage you to want to try some of these recipes in your Christmas prep as well!
From Scratch Christmas Dinner Menu – From the Garden
This will be our 10th year we will be hosting my husband's side of the family for Christmas Eve. Then Christmas morning we'll be hosting my parents and 2 younger siblings and family because they live nearby.
Now my family is pretty big. I am 1 of 10 kids, my oldest sister is in her sixties, while my youngest brother is in his twenties. So if we host all of my siblings, with spouses and families the crowd is close to around 60+ people! So, we normally don't get together with my full family mainly because no one's house if big enough to accommodate so many people.
Since I have to host Christmas Eve dinner and Christmas morning I always try to use the leftover protein from the night before in some sort of quiche. This normally works out really well for me, but this year since the main protein will be pulled pork and I've honestly never heard of that meat in a quiche!
Sides
When it comes to the sides I normally try to pick items that go with the main dish. Since this year we are doing the pulled pork I'll be making some homemade rolls so that everyone has the option of making sliders with the pork or even to have the roll independently. In addition to the slider rolls, another type of roll that is always requested that I make are my homemade soft wholewheat dinner rolls. I'll also be doing a side of baked beans with molasses because let's be honest, how do you not serve baked beans with pulled pork! Some of our other sides I'll include are:
Bacon-wrapped Brussel sprouts – I still have these growing in our garden and they are a great option because even though we are in December they grow really well in the cold. You'll want to clean your Brussel sprouts as normal. Be sure to soak your wooden toothpicks for a couple of hours beforehand. You'll then wrap one piece of bacon around the brussel sprout and use the toothpick to hold it on. Preheat your oven to 375 degrees F and roast for 20 minutes, then turn over and roast until the bacon is cooked.
Coleslaw – I still have cabbage growing in the garden.
Curtido – This is Spanish fermented sauerkraut, but you put the addition of oregano, garlic, carrot, and onion. This is by far one of the most popular recipes in the fermenting series I have in the Pioneering Today Academy. This will be great to layer on the pulled pork sandwiches. Watch the YouTube video here on fast preserving where I show making it.
Green Bean Casserole – If you've been listening to the podcast you know I love green beans. Especially since you know I seed save green beans as well. Now, I don't use traditional items to make my casserole. I make homemade cream of mushroom soup and like to use dehydrated onions as the topping or, wait for it, bacon. Here's my EXACT recipe for Homemade Green Bean Casserole. Which features my my Homemade Cream Soup Recipe
Dessert
Now, if you know me at all you know that I don't skimp on dessert. For Christmas Eve we'll either have a fruit pie or pumpkin. Garden produce we still have on the shelf is:
Pumpkins in the garden

Cured pumpkins

Cubed pressure canned pumpkin on the shelf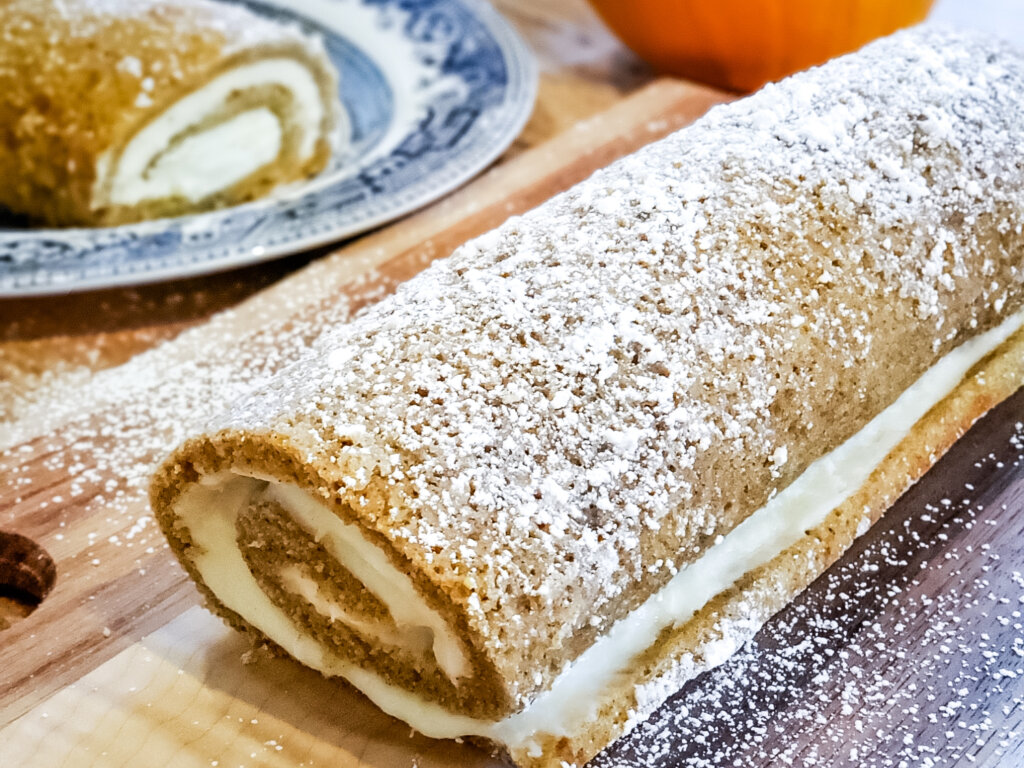 Get my pumpkin roll recipe here How to Make a Pumpkin Roll From Scratch
Get my flaky pie crust recipe with butter here Best Flaky Pie Crust Recipe
I'm not sure if I will make a pumpkin roll or a pumpkin cheesecake. When it comes to the fruit pies I still have
I love hosting people over at the house because I can clean my house so much faster and deeper than I can any other time.
Christmas Morning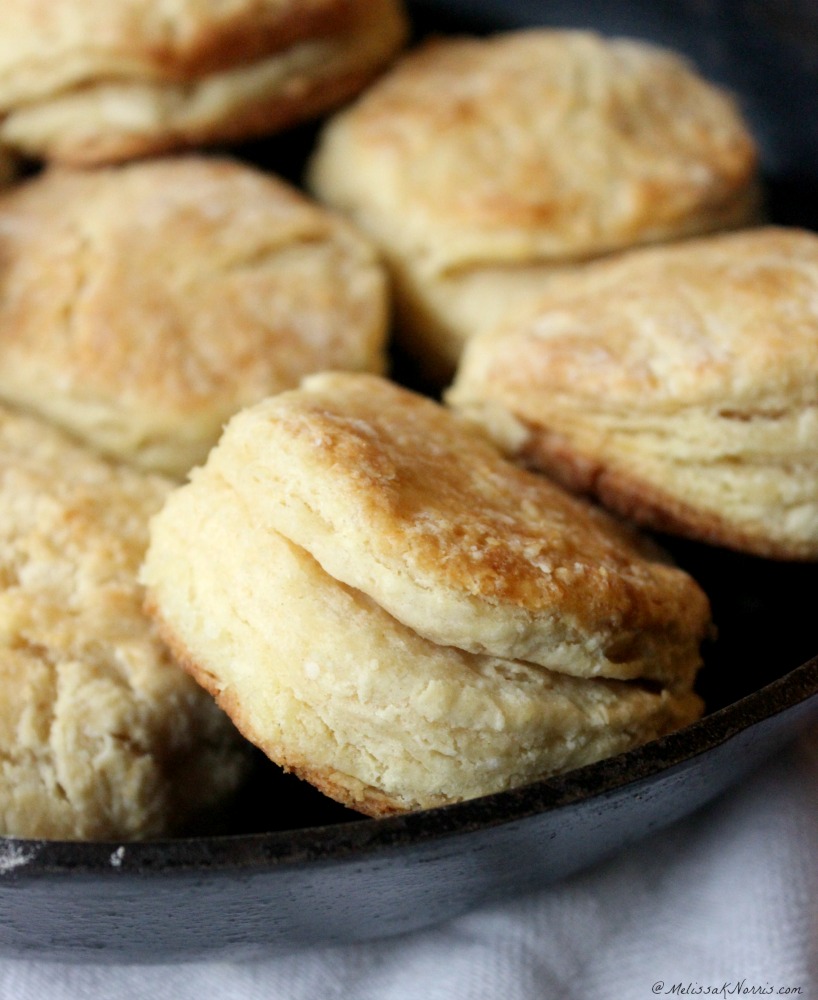 One must-have for Christmas morning is biscuits and gravy. Now my biscuit recipe is my mom's and she is an excellent baker. So, she normally brings the biscuits since they travel easier and I make the gravy. We normally do a white sausage gravy and a chocolate gravy. Oftentimes I will also make a quiche since I already have the homemade pie crust on hand. Another request that my family has had is chocolate croissants.
Get my biscuit recipe –> Easy Flaky Buttermilk Biscuits Ready to Eat in 20 Minutes
More Tips on Cooking and Baking from Scratch:
Grow more in your garden this year with my new book The Family Garden Plan: Grow a Year's Worth of Sustainable and Healthy Food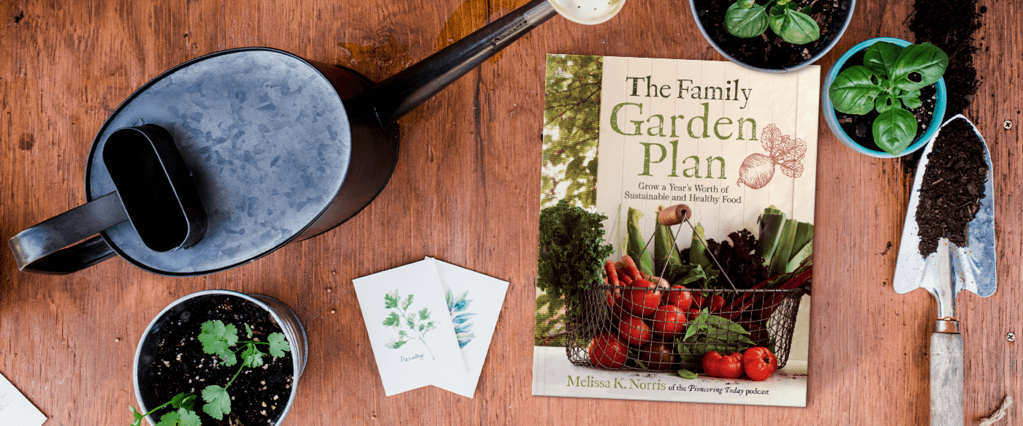 Order the Family Garden Plan: Raise a Year's Worth of Sustainable and Healthy Food and all the bonuses to grow your food here . You'll learn cold frames and season extenders, composting, and so much more!